The Royal Academy  Summer Exhibition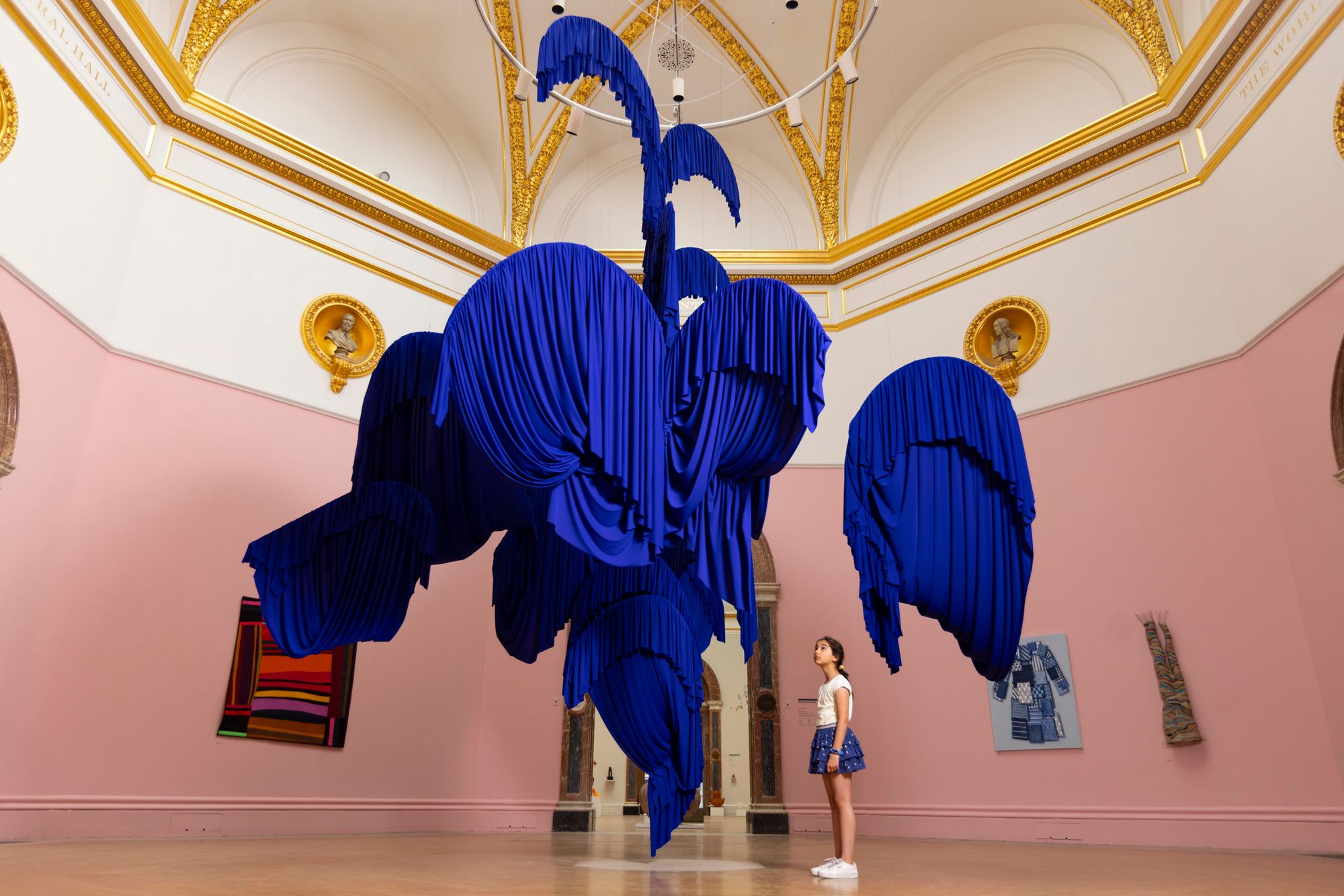 June is a time to visit London, unearth secret, historic Georgian boltholes and wallow in a flurry of glorious new art exhibitions from The Royal Academy's Summer Exhibition to alluring Strike a Light matchbook art in Mayfair, inspired by the Mad Men ad revolution of the twenties to the fifties. Of course, you must dress up too. Fashion romanticism rules the roost. That means puff sleeves and flounces with the return of Laura Ashley with a dash of NYC chutzpah and watch Vermeer - The Greatest Exhibition at a cinema near you. I bet one Mr Harry Styles will be taking meticulous notes.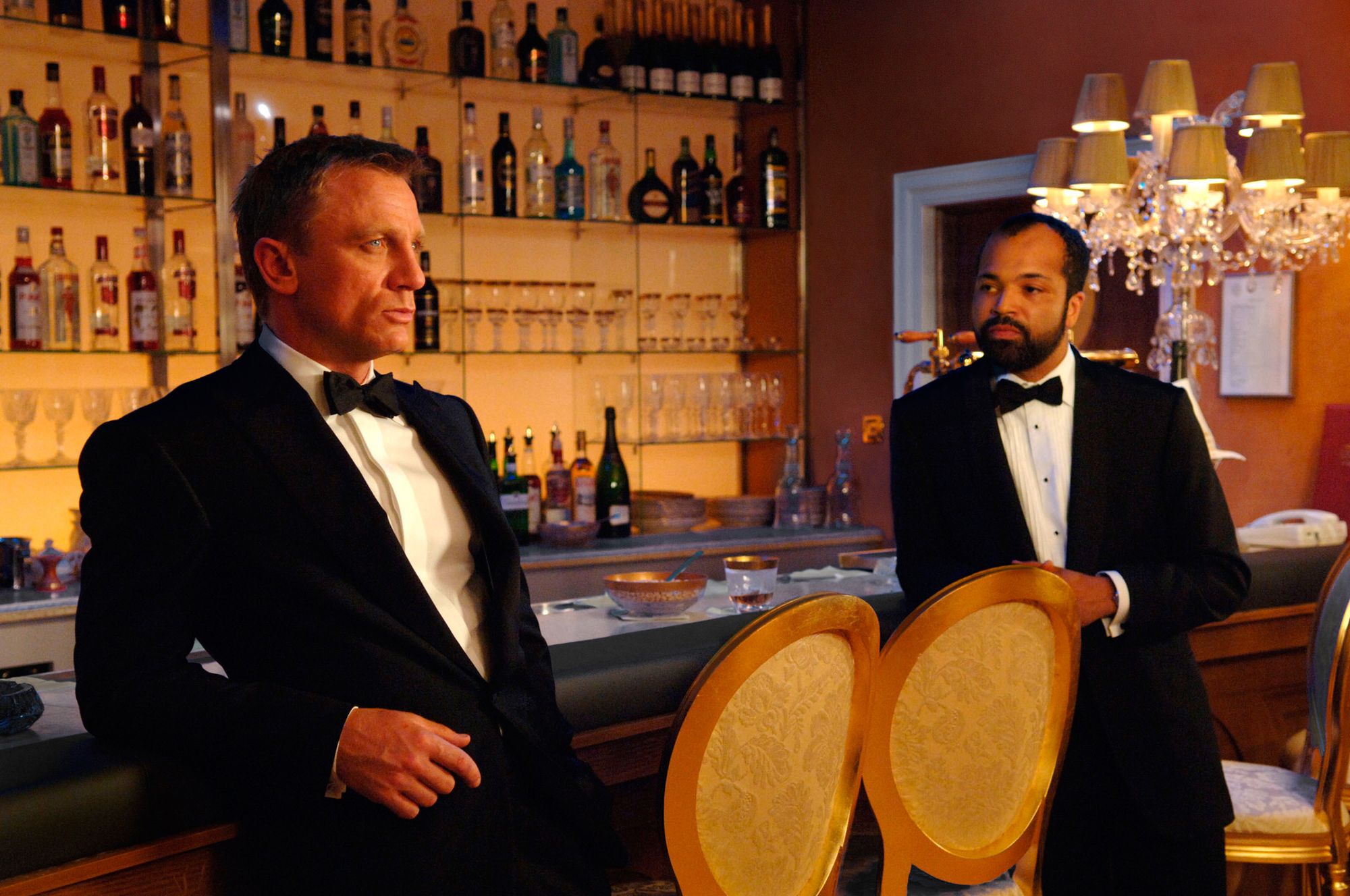 Cheers to that with an icy Vesper Martini, designed by James Bond for his true love and perfect for World Gin Day on the 10th of June.
Happy High Summer, AJ.
Only Connect, a quote from EM Forster's beloved novel Howard's End is the inspirational theme of the 255 Royal Academy Summer Exhibition celebrating contemporary art and architecture.  Each year the exhibition provides a vital platform and support for artists at all stages of their careers.
British artist David Remfry RA coordinates this year's Summer Exhibition and artists exhibiting new work this year include British artist Lindsey Mendick, who has created three playful ceramic works, and Barbados-born painter Paul Dash who will show compositions that bridge figuration and abstraction.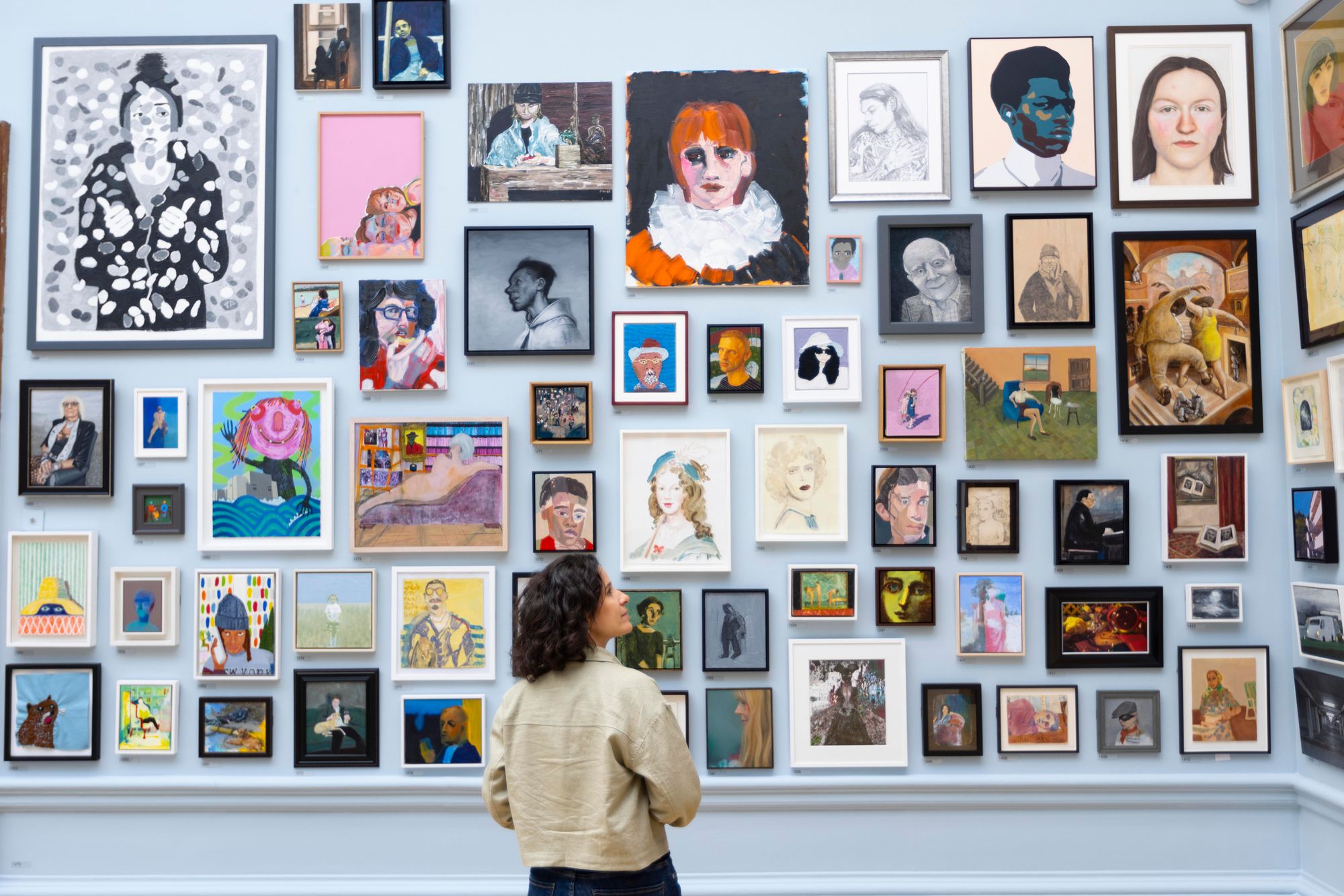 Other artists invited to exhibit this year include Royal Academy Schools graduates Jenkin van Zyl and Harminder Judge, American multi-media artist Ida Applebroog, St Lucia-born painter Winston Branch, Colombian sculptor Carlos Zapata and British painters Caragh Thuring and Caroline Walker. A dramatic mobile installation by Irish fashion designer Richard Malone will hang theatrically in the Central Hall, traversing the line between fashion and sculpture and the marvellous, sensuous art of the drape.
A Showcase of Works by Royal Academicians

In addition to a large number of public submissions, the exhibition will feature work by Royal Academicians including Frank Bowling, Michael Craig-Martin, Tracey Emin, Gillian Wearing and the late Paula Rego, as well as Honorary Royal Academicians Mimmo Paladino, Pipilotti Rist and Kiki Smith. Newly elected Royal Academicians Roger Hiorns, Hew Locke, Veronica Ryan and Barbara Walker will be submitting works, as well as newly elected Honorary Royal Academician Kara Walker.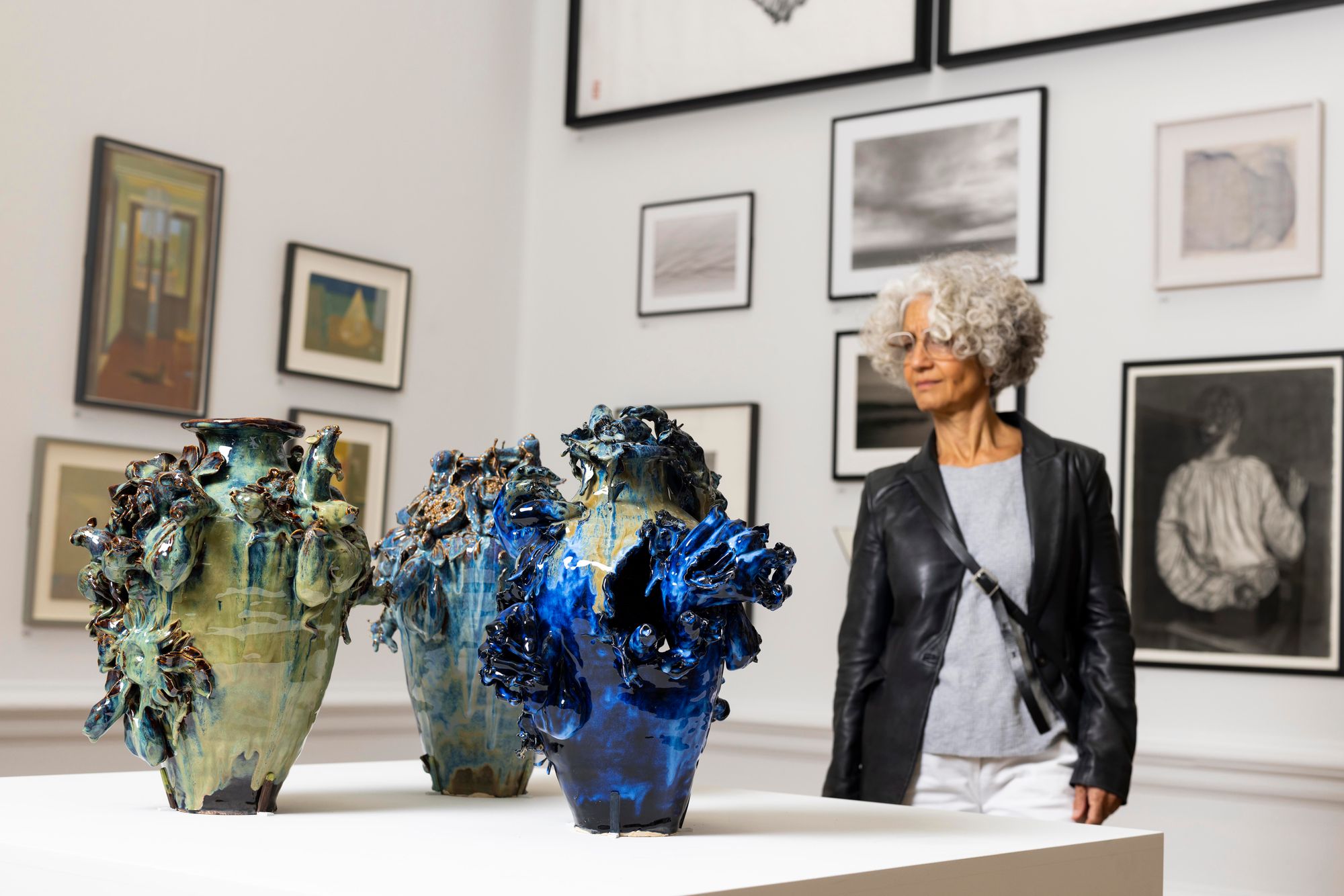 Curated by Royal Academician Peter Barber, this year's Architecture Room will focus on the process of construction and making, showing work that is analogue, crafted and handmade. On display will be models, maquettes, drawings, textiles and ceramics. Two towering works by the late Phyllida Barlow RA will form the centrepiece of the gallery, while a large structure formed of a truss and a found tree, conceived by the students of the Architectural Association's Design + Make MA programme, will dissect half the room. Turner prize-winning collective Assemble, exhibiting for the first time as Royal Academicians, will show prototypes of the ceramic tiles used in their 2017 Art on the Underground project at Seven Sisters station. Ugandan designer Jonah Luswata has been invited to present his Moonlight Towers (2021), inspired by the form of an obelisk and made from the underused and highly sustainable material of American red oak.
Summer Exhibition
13 June - 20 August 2023
10 am–6 pm, Tuesdays to Sundays
10 am-9 pm, Fridays

The Royal Academy, Piccadilly, London
Puff Sleeve Dresses, Anne of Green Gables and the Return of Fashion Romanticism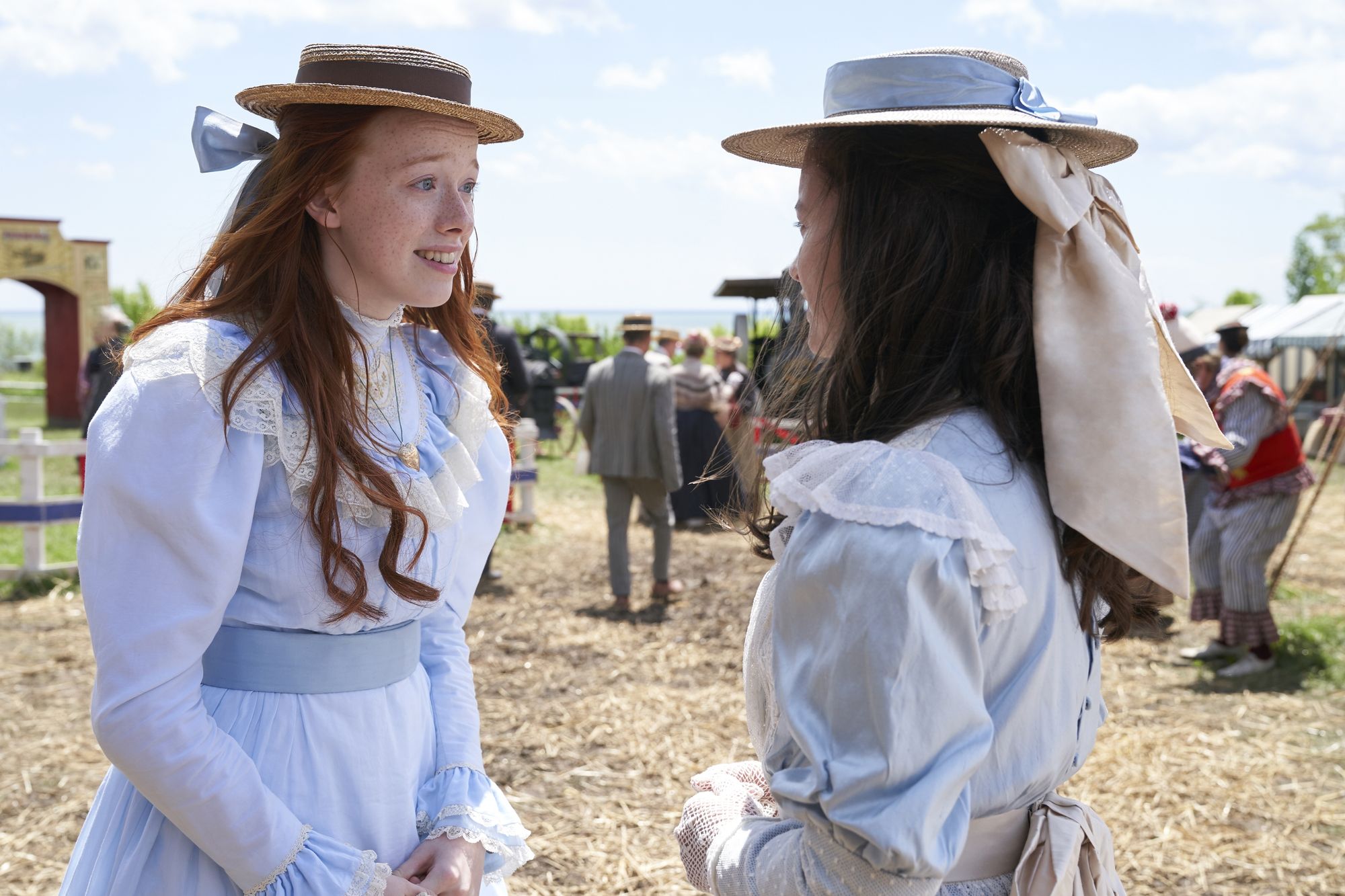 Anne of Green Gables, a clever girl who inhabits a first-class imagination declared that "Puff sleeves are divine." Generations of eternal girls have clamoured for puffy sleeves and flounces ever since in the spirit of fashion joy and a romantic approach to getting dressed.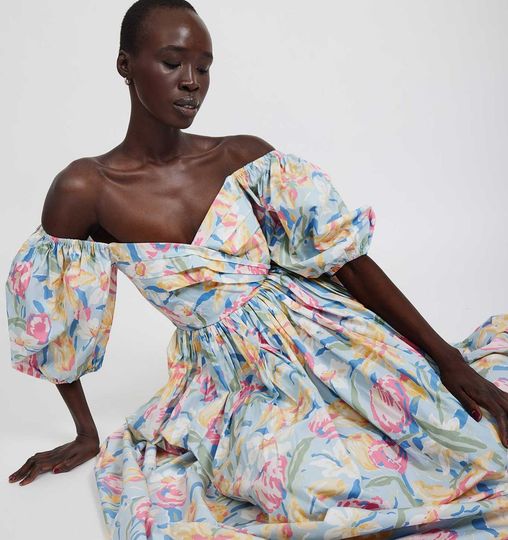 Puffy sleeves, ditzy floral prints and flounces galore have been building fashion momentum for the past five years. This summer they rule the roost.  Now, Batsheva, the New York designer is collaborating with the Laura Ashley Archive and the pretty dress that looks back to Queen Victoria's reign is the order of the day. I also love this forever slow fashion puff sleeve linen dress by Beulah London featuring exquisite cutwork skills. Quite simply, it's a wondrous fashion work of art. Even better, Beulah London is a fashion with social impact. Every garment sold helps to empower women and end modern slavery.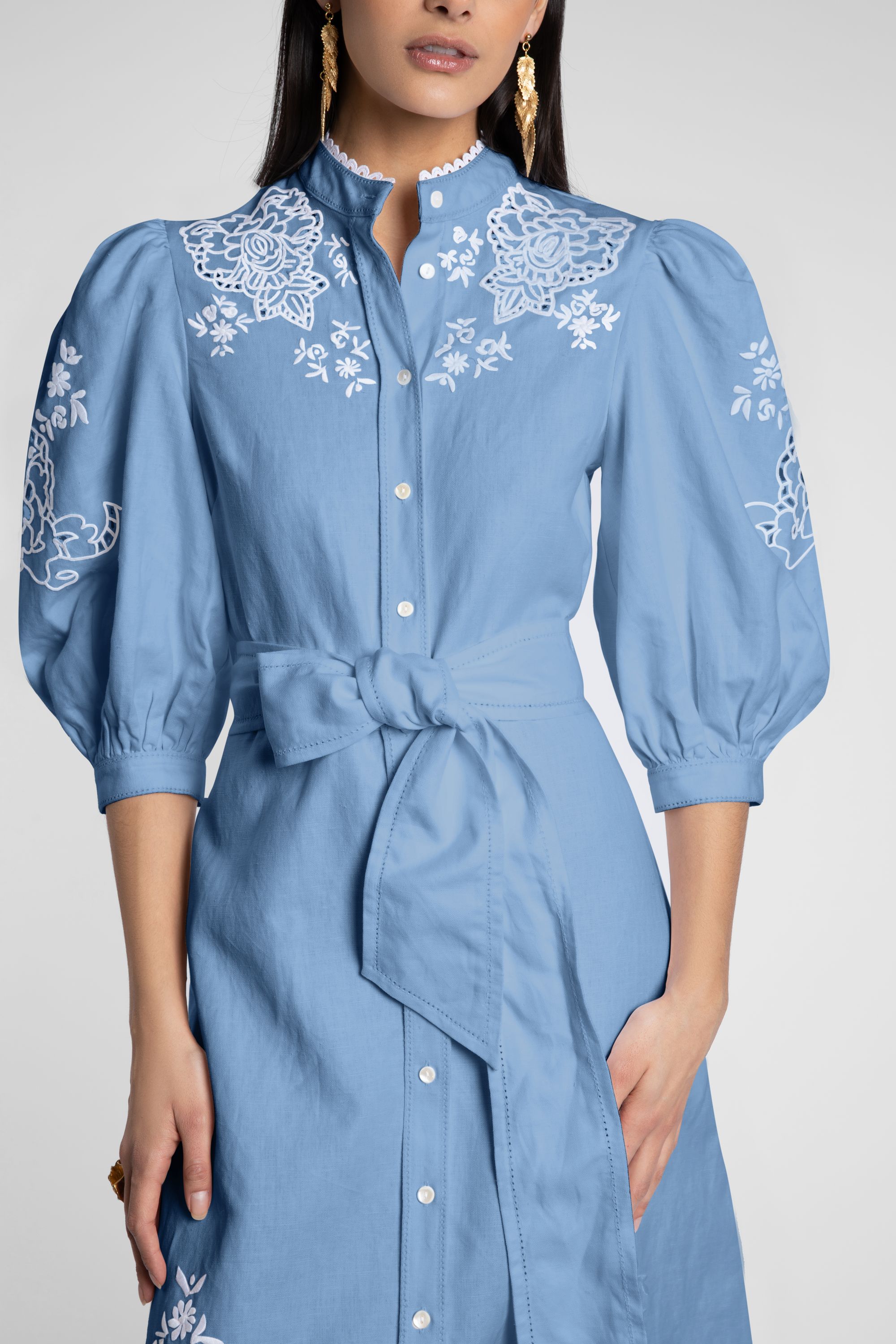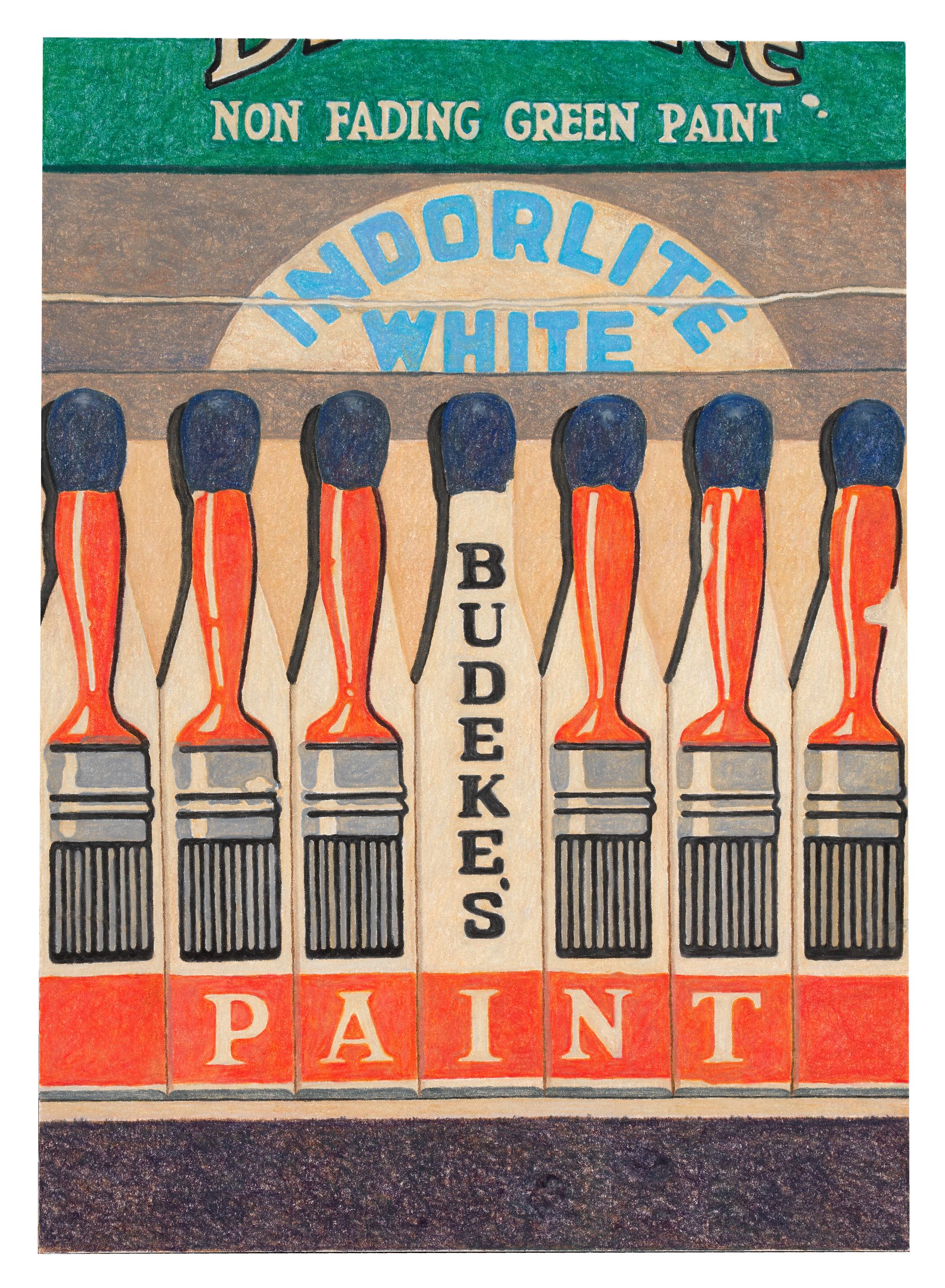 Strike a Light, Aaron's Kasmin's Captivating New Solo Exhibition Revels in Matchbooks, Americana, Movies and the Rise of Consumer Culture.
Lovers of romance and high-octane glamour pay attention! Strike a Light at the Sims Reed Gallery London is artist Aaron Kasmin's charismatic love letter to the genius idea of matchbook advertising which was as powerful and intoxicating as watching Humphrey Bogart and Lauren Bacall tear up the screen in To Have and Have Not. The exhibition runs from 9th June to 20th July 2023 - and features thirty new artworks by Kasmin inspired by his personal and ever-growing collection of vintage Lion Matchbooks.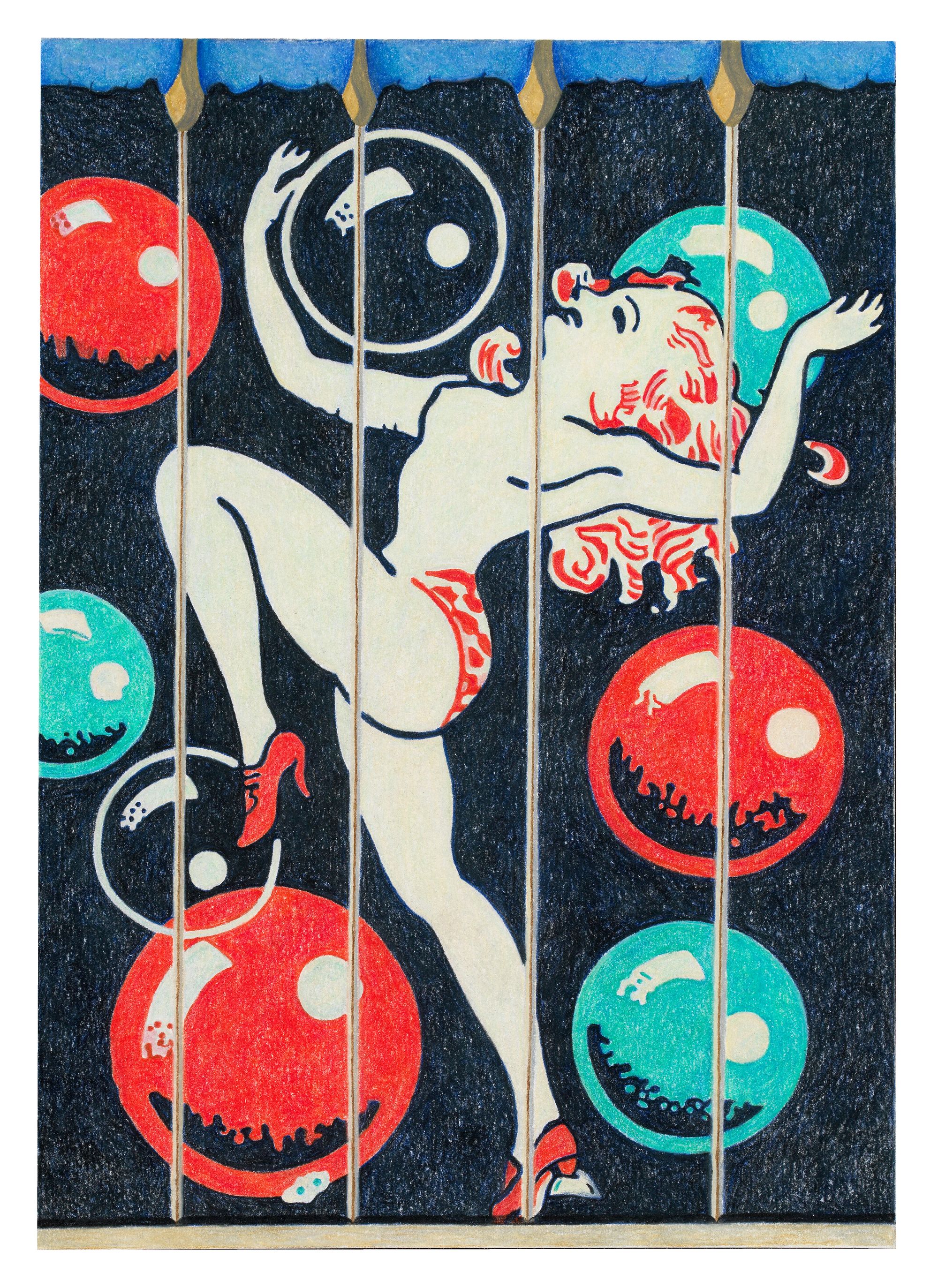 Readers who love movies and retro glamour and wish they could live in the Golden Age will find this exhibition irresistible. It's colourful, fun and the closest thing to tumbling head over heels into a glass of very good champagne.  Dress the part and go along and soak up highlights which include an urbane couple sharing a romantic interlude in the Coleman House Bar, which appears straight out of a passage from The Great Gatsby. In another beguiling image, a cute, well-groomed dog waits patiently outside a hair salon for its mistress.
While the matchbooks are small, ephemeral and throwaway, the artworks are large and the colours are zingy and magnetic. This exhibition is firmly about art and life made to be treasured. It brings to life themes from food and travel to fashion and sport and injects aspiration, razzmatazz and colour into our everyday lives.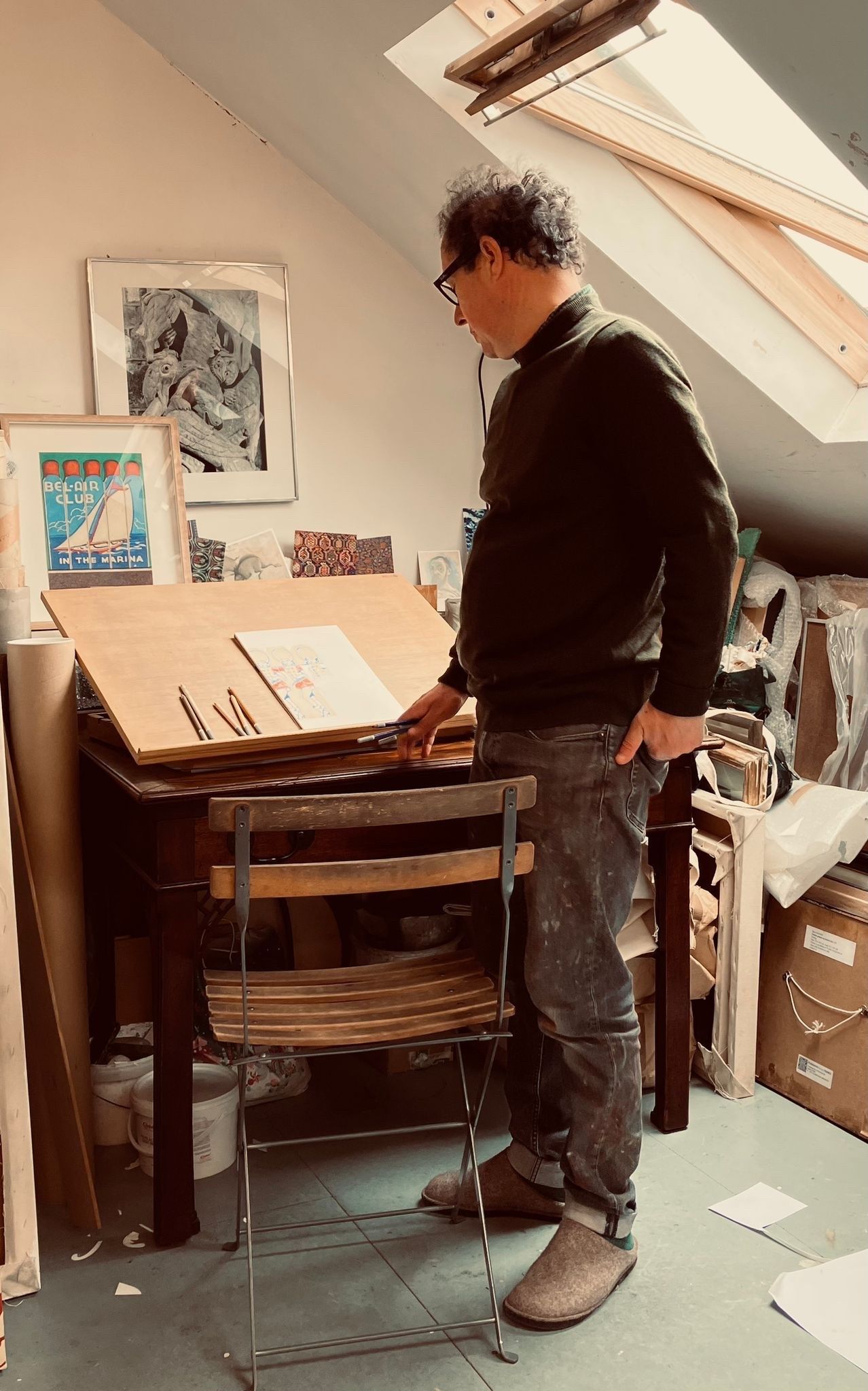 Strike A Light pays homage to the glitz and glamour of the post-prohibition era through a myriad of nostalgic chalk pencil drawings drawn from the artist's own treasured vintage matchbook collection. Motivated by his ever-growing collection, which will be on display as part of the exhibition, Kasmin decided to celebrate matchbook art in its own right. Their stencil-like quality incorporates the matches within the works themselves and reflects the rise of America's consumer culture.
Strike a Light, Sims Reed Gallery, 43a, Duke Street, St James's,  London SW1Y 6DD.  For details visit the gallery. The exhibition runs from June 9th to July 20th 2023.  Sims Reed Gallery London.
World Gin Day -  007's Vesper Martini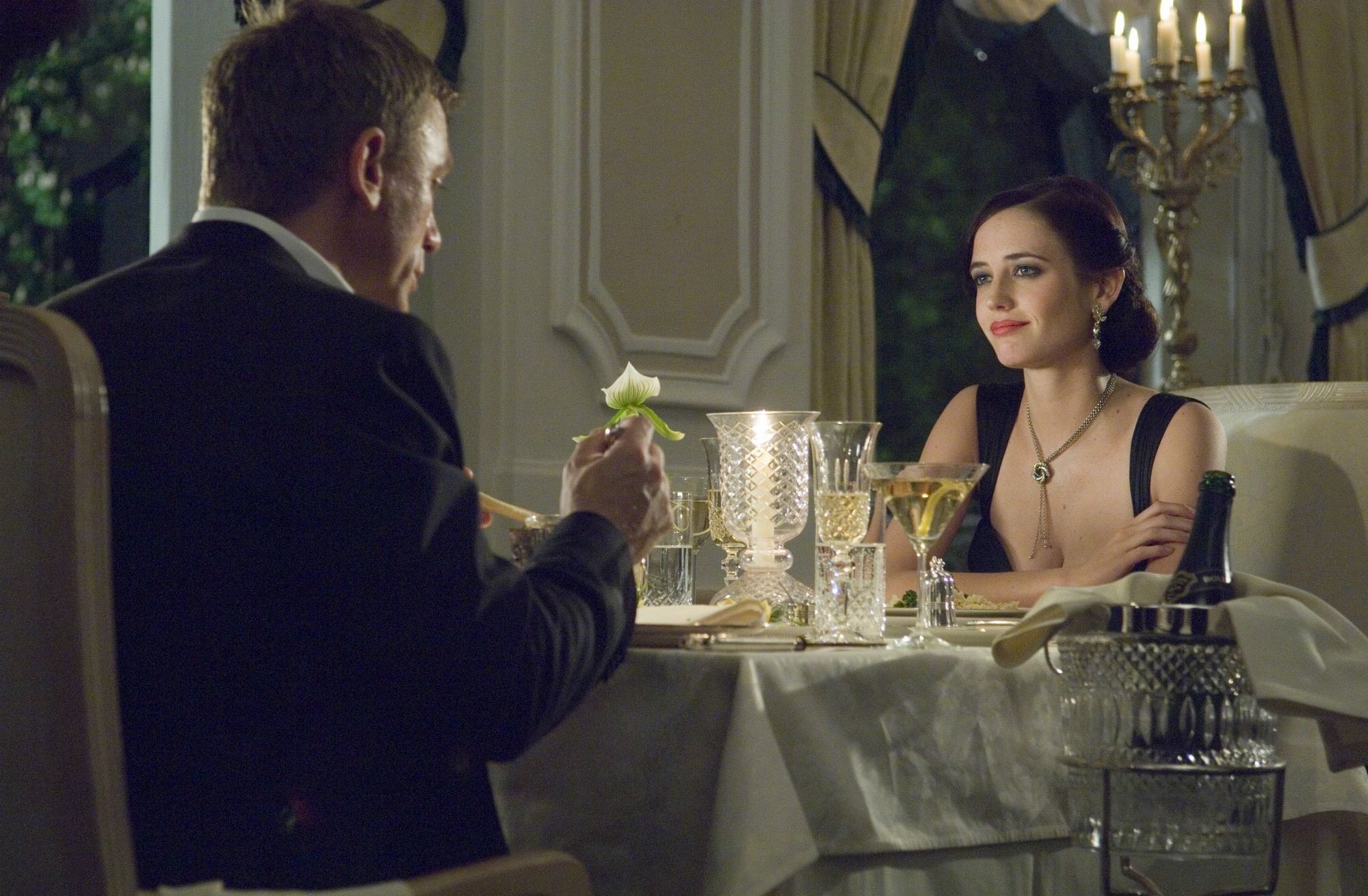 James Bond, Fleming's suave super spy is admired for his coolness, his exquisite taste and for knowing how to make a matchless Martini. Daniel Craig's Bond introduced us to a new version of the Martini - the Vesper, for the woman who finally gets under his skin - Vesper Lynd played the wonderfully feline Eva Green.
Here's the recipe according to James Bond himself
Vesper martini
3 measures gin - use a fine artisan gin such as the Jynevea organic gin by The Atlantic Distillery
1 measure vodka
½ measure Lillet Blanc or dry vermouth with a few dashes of bitters
twist of fresh organic lemon peel
Shake to mix, strain into a martini glass, and rub the peel around the glass rim before placing it into the cocktail as the final flourish.
Hot Ticket - The Vermeer Exhibition on Screen

The Vermeer exhibition at the Rijkmuseum has been hailed "the exhibition of the century.' A chance to see immoral paintings such as Girl with a Pearl Earring brought brilliantly to life in the film of the same name starring Scarlett Johannsen and Colin Firth.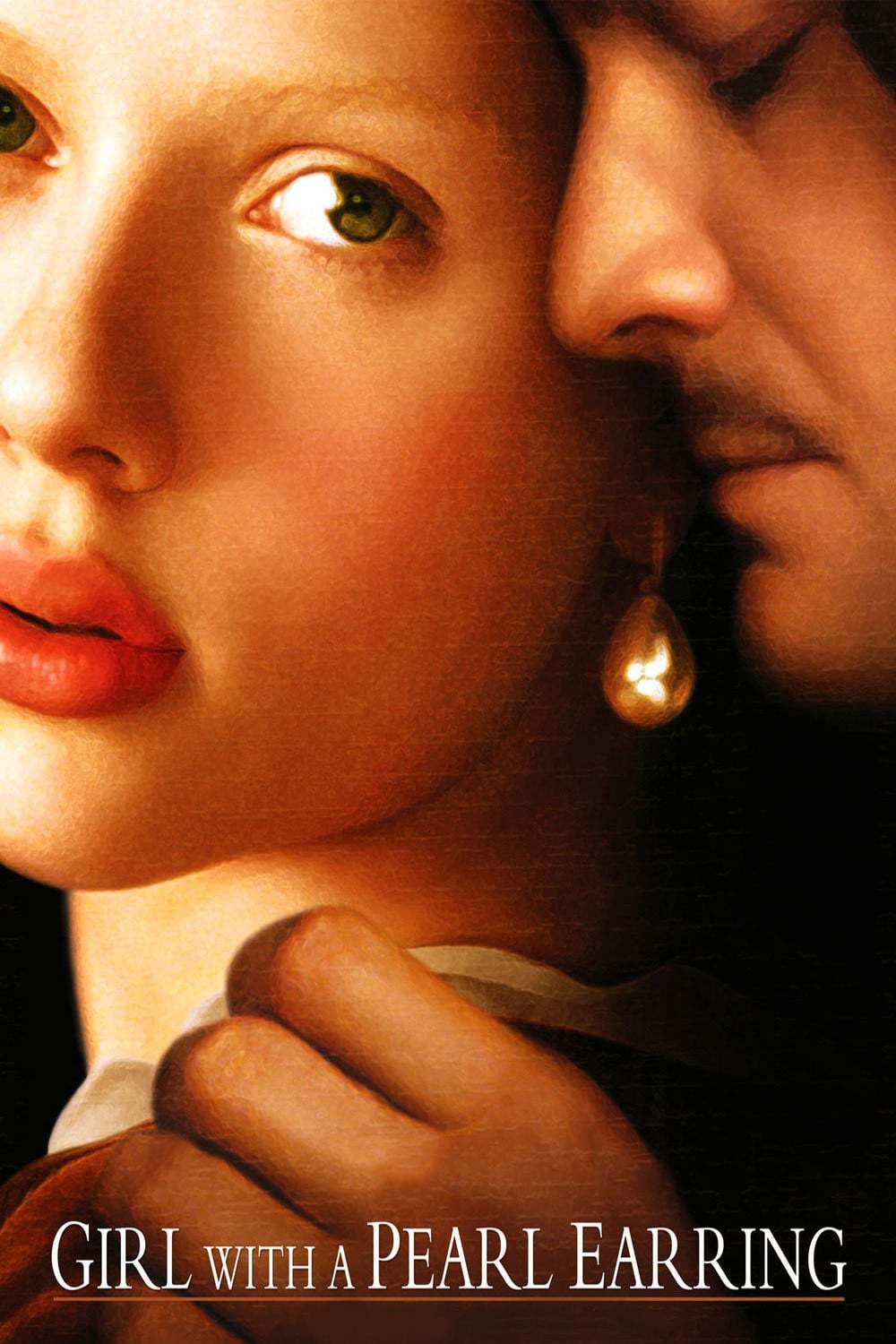 No wonder this cause celebre exhibition is sold out for its entire run. Fortunately, there is an exciting remedy for art lovers. Film director David Bickerstaff and Exhibition on Screen have created a documentary worthy of the artist and the exhibition. Vermeer is now captivating audiences at more than 300 cinemas in the UK.
The stunning Vermeer: The Greatest Exhibition documentary film, which invites audiences to a private viewing of the spectacular exhibition on the big screen accompanied by the director of the Rijksmuseum and the curators of the show, has just added an additional 105 UK venues – including 89 Odeon cinemas – giving UK fans unprecedented access to the show in colour saturated high definition on the big screen.
The company behind the unique arts brand, Seventh Art Productions, is one of the UK's leading independent producers of films for cinema, TV, and digital platforms.
Based in Brighton, East Sussex, Seventh Art Productions was founded in 1984 by British filmmaker Phil Grabsky.
Producer Phil Grabsky, the BAFTA award-winning filmmaker of My Childhood, My Country – 20 Years In Afghanistan who has been making documentaries for over 30 years, says "Tickets for the Vermeer art show sold out within days and so our film is the only way that UK audiences can have a privileged view of the largest Vermeer exhibition in history. The support from cinemas and audiences for our release of Vermeer: The Greatest Exhibition has been truly momentous. It was the biggest-selling film in event cinema this week and looks set to run and run."
Vermeer: The Greatest Exhibition is directed by David Bickerstaff (Pissarro: Father of Impressionism, Sunflowers) and provides art lovers with a chance to see Vermeer's masterpieces – including Girl with a Pearl Earring, The Geographer, The Milkmaid, and the newly restored Girl Reading a Letter at the Open Window - in your own private view at the cinema.
For more information or to book tickets - Exhibition on Screen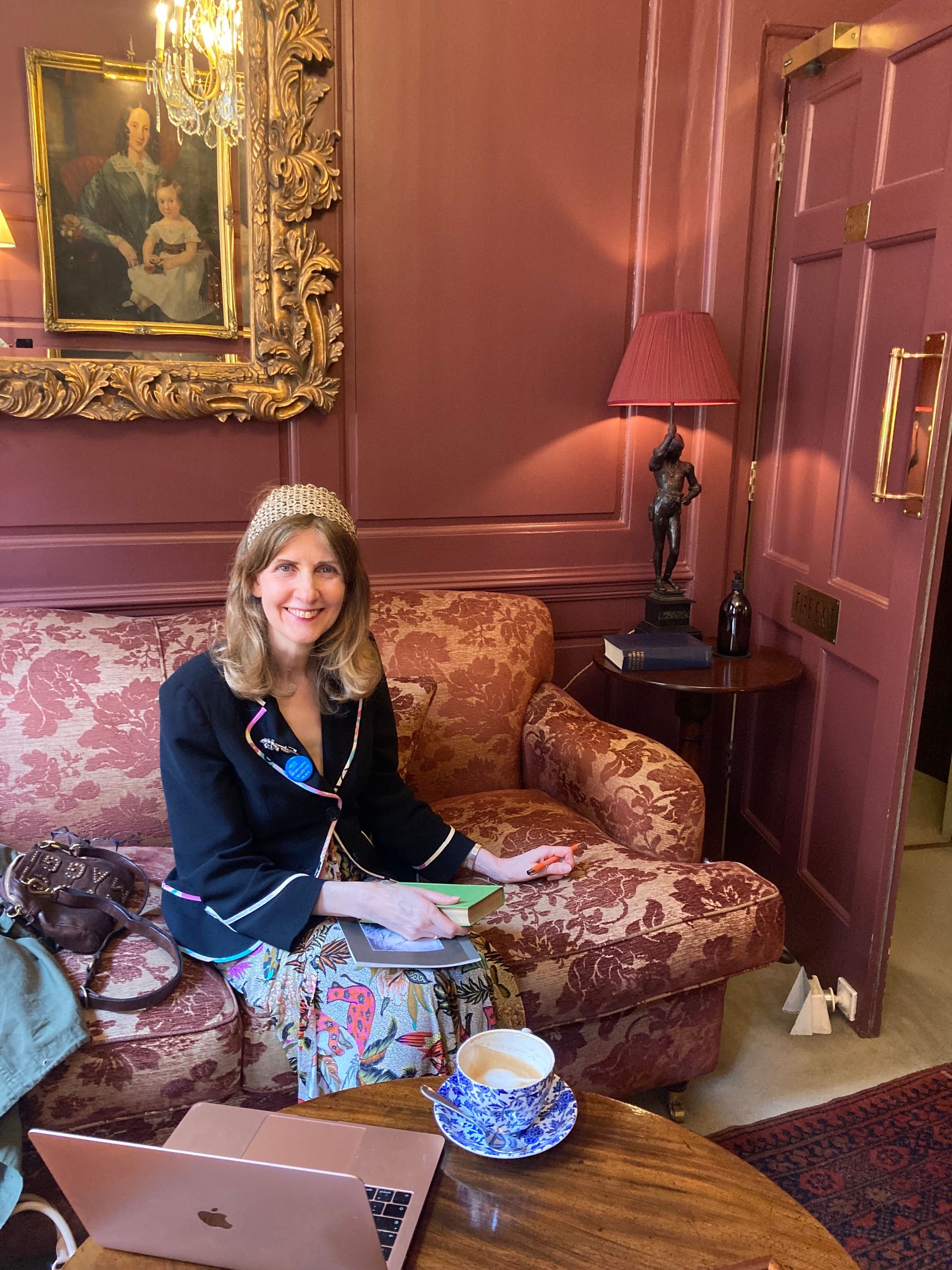 One more thing! As I slowly recover my health, I was in London this week to talk about Harry Styles as a modern man, cultural icon and champion of the artisan patchwork cardigan.  The documentary will air on Channel 5 shortly. Look out for me! I stayed at my favourite home-from-home Georgian jewel Hazlitt's Hotel in Soho. It's an antidote to the restless invasion of dull, identikit modern hotels. It's my best keep secret for an excellent night's sleep in the heart of the city and for an unhurried charm that is fast vanishing. Seek it out as your next bolt holt. The staff are very warm and attentive and I want to move in.  From delightful tea trays to elegant nooks to write and books galore to read such as Gerald Durrell's A Zoo in my Suitcase. A haven for slowness, glamour and Georgian charm. hooray.
Copyright Alison Jane Reid/The Luminaries Magazine June 2023
Independent Journalism Needs Your Support. Become a patron of the arts here - Support The Luminaries Magazine