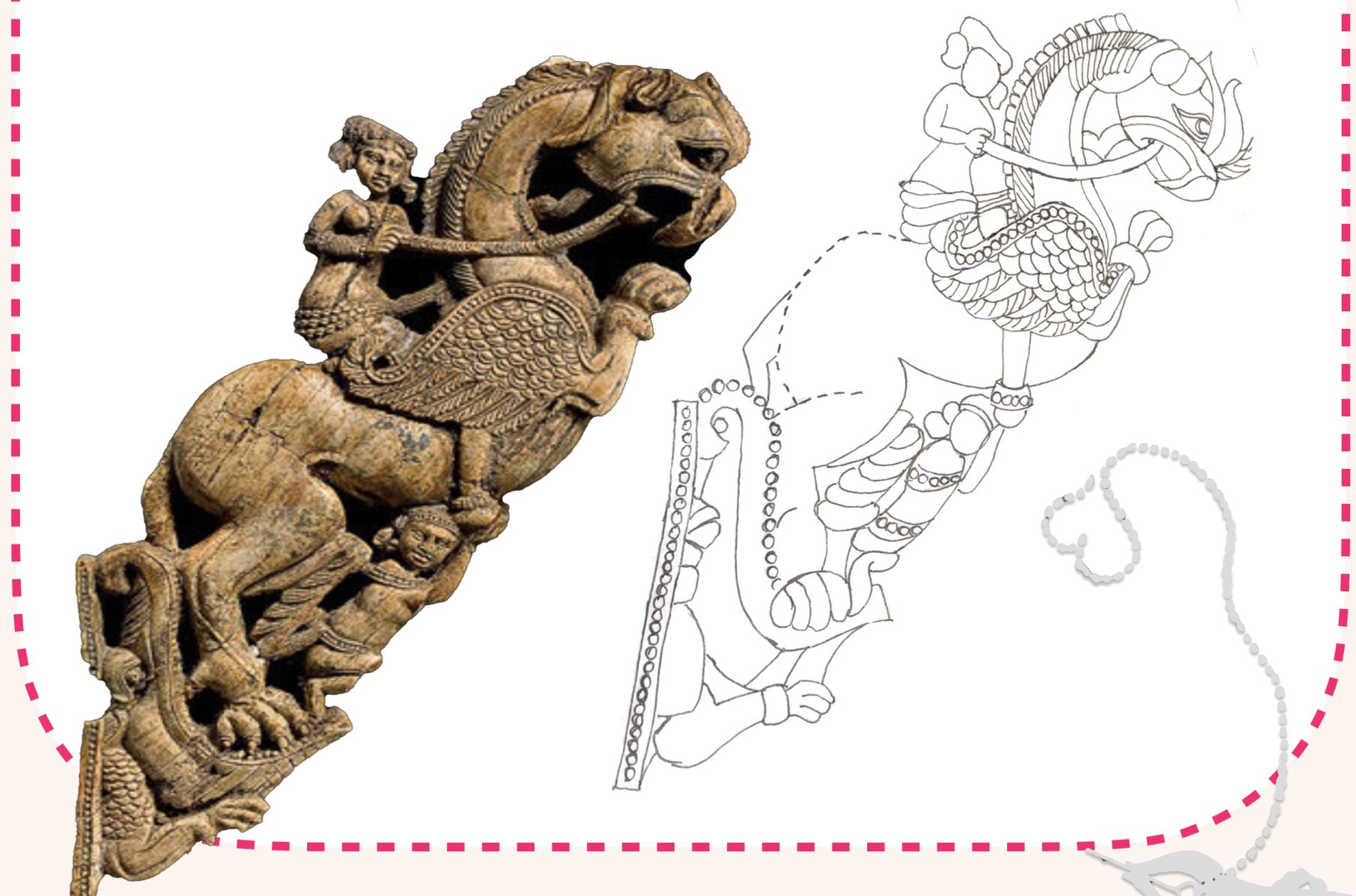 Intro

We hear a lot about Ukraine, but not much about the plight of Afghanistan since America's withdrawal from the country in the summer of 2021 and the return of the Taliban. Tragically, the Taliban have returned to be just as nasty, cruel and unpleasant as they were in the nineties. The people of Afghanistan have endured so much, and yet they continue to be brave and tough. There are emerging stories of creativity, resilience and ingenuity  - read my interview with American slow luxury fashion designer Stacy Haesoo Chong here to discover an excitingly and unabashed, glamorous slow fashion project using the power of handcraft and embroidery in support of Afghan women artisans and their families.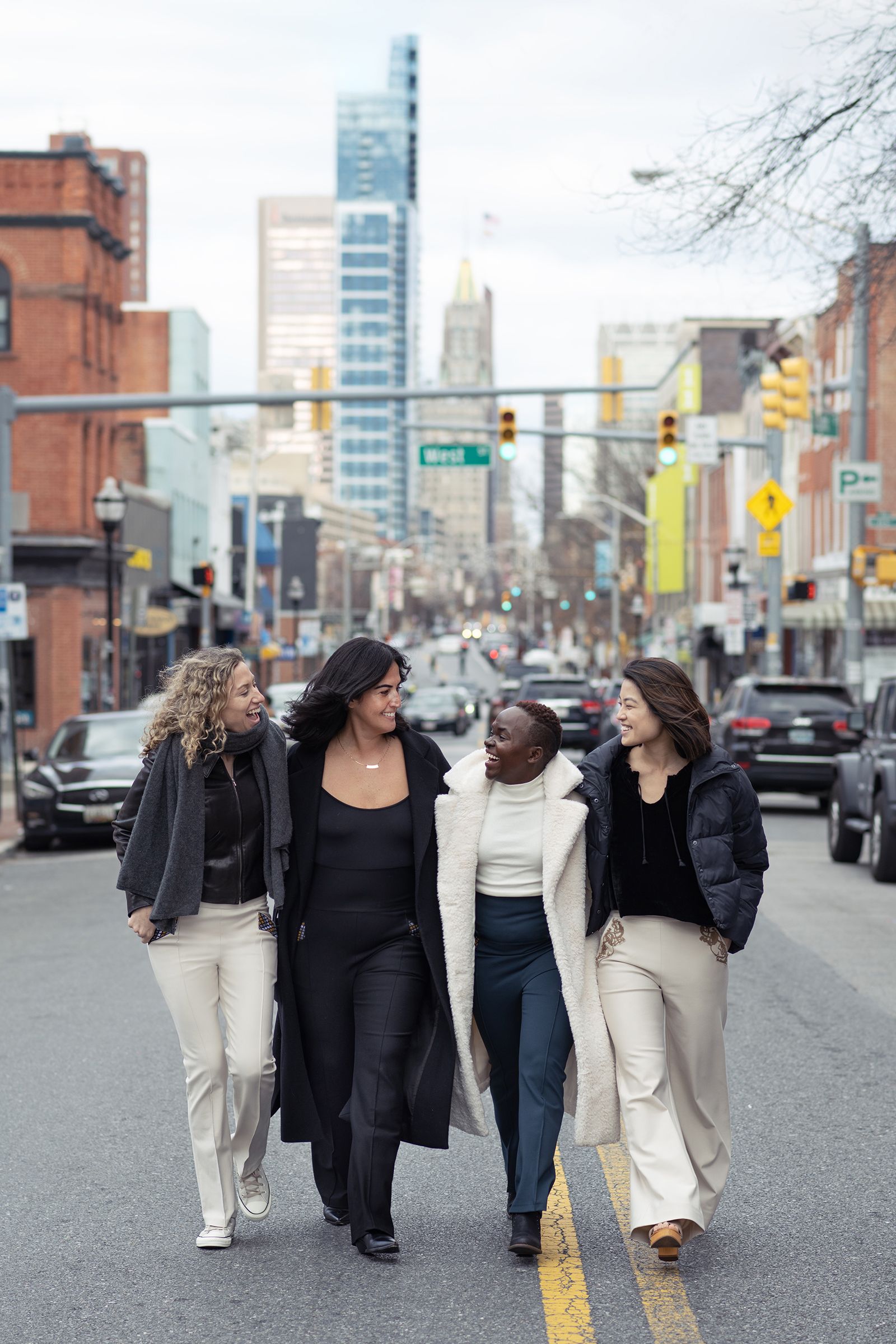 Chong has spent the past decade working with NGOs in Moldova and for Turquoise Mountain in Afghanistan. Now, she is making beautiful fair-trade trousers to flaunt with exquisite warrior woman embroideries by the talented ladies in the Lawang Artisan Group in Kabul. Read my interview with Stacy here about her journey from fast to slow fashion and discover how you can invest in a pair of SHOO DO GOOD PANTS and put food on the table for a family in Afghanistan.  
Interview in The Luminaries Magazine with Stacy Haesoo Chong Here.
You could also invest in a magic fairly traded rug of many hues knotted by hand in Afghanistan and available to buy from from Nain Trading.
The Adventures of Rory Stewart and His Dog Barbur in The Places in Between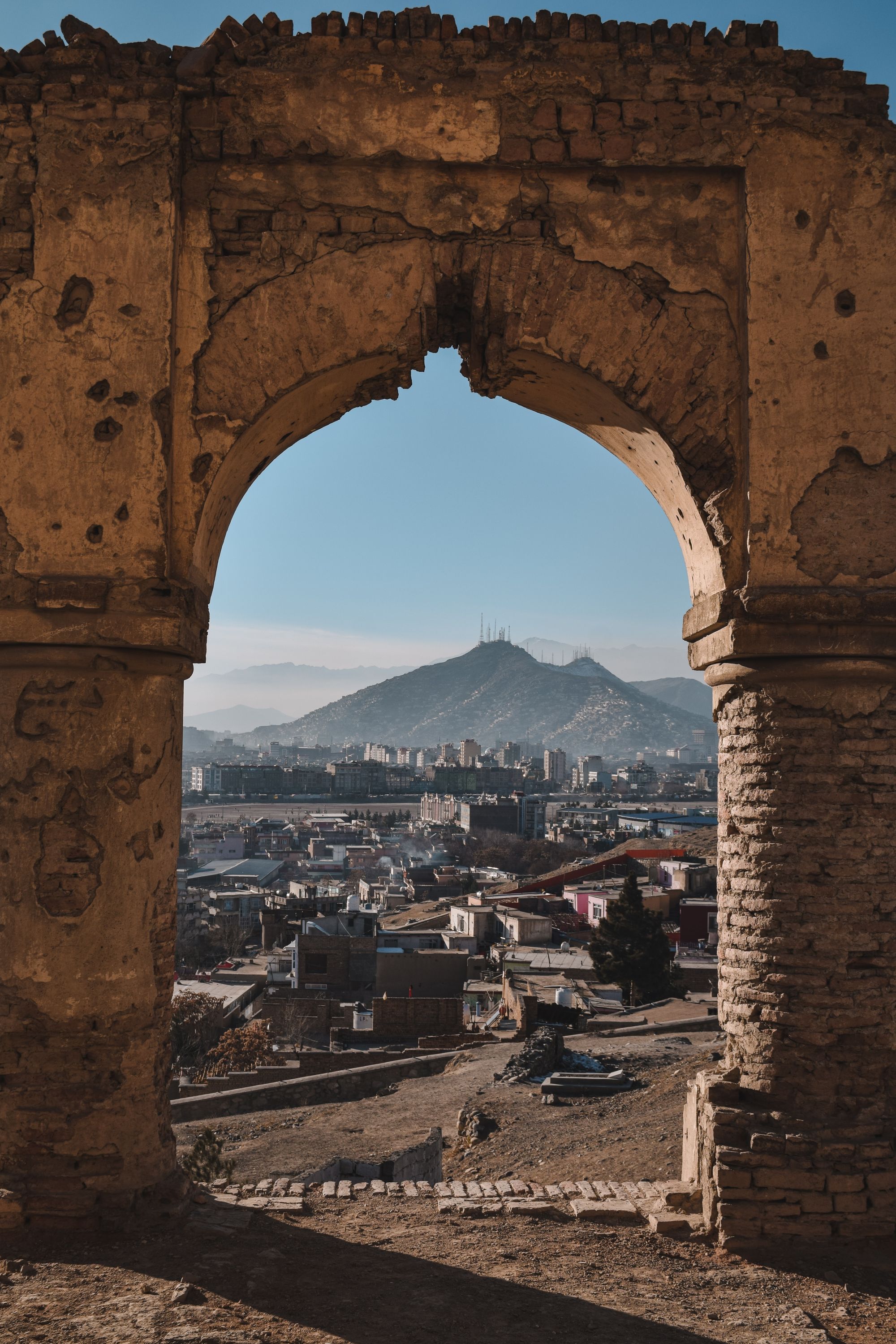 Afghanistan is not just a place of impossible wars and oppression. I love to be transported from my sofa by great travel journalism and Rory Stewart - diplomat, academic and global wanderer is a rare example of a man who knows how to go slow and tune out from the 21st Century. He also writes in the tradition of Jan Morris and Colin Thubron. I am re-reading The Places in Between -  Stewart's crazy, reckless and poetic travel odyssey which chronicles his solo walk across the country from Herat to Kabul with Babur his dog to discover the real Afghanistan after 25 years of war. Stewart has a rare talent to get under the skin of an inscrutable country to reveal the people, history, complex and convoluted traditions, gentility and brutalism and remarkable hospitality to strangers. He is also captivatingly fearlessly frank and funny. Buy The Places in Between here.
Once, home to the emperor Babur, Afghanistan was once a place of high culture, art, a turquoise city hidden in the mountains, poets, orchards and opulent blooms. Afghans are proud, cultured people and they have the same hopes and aspirations as us.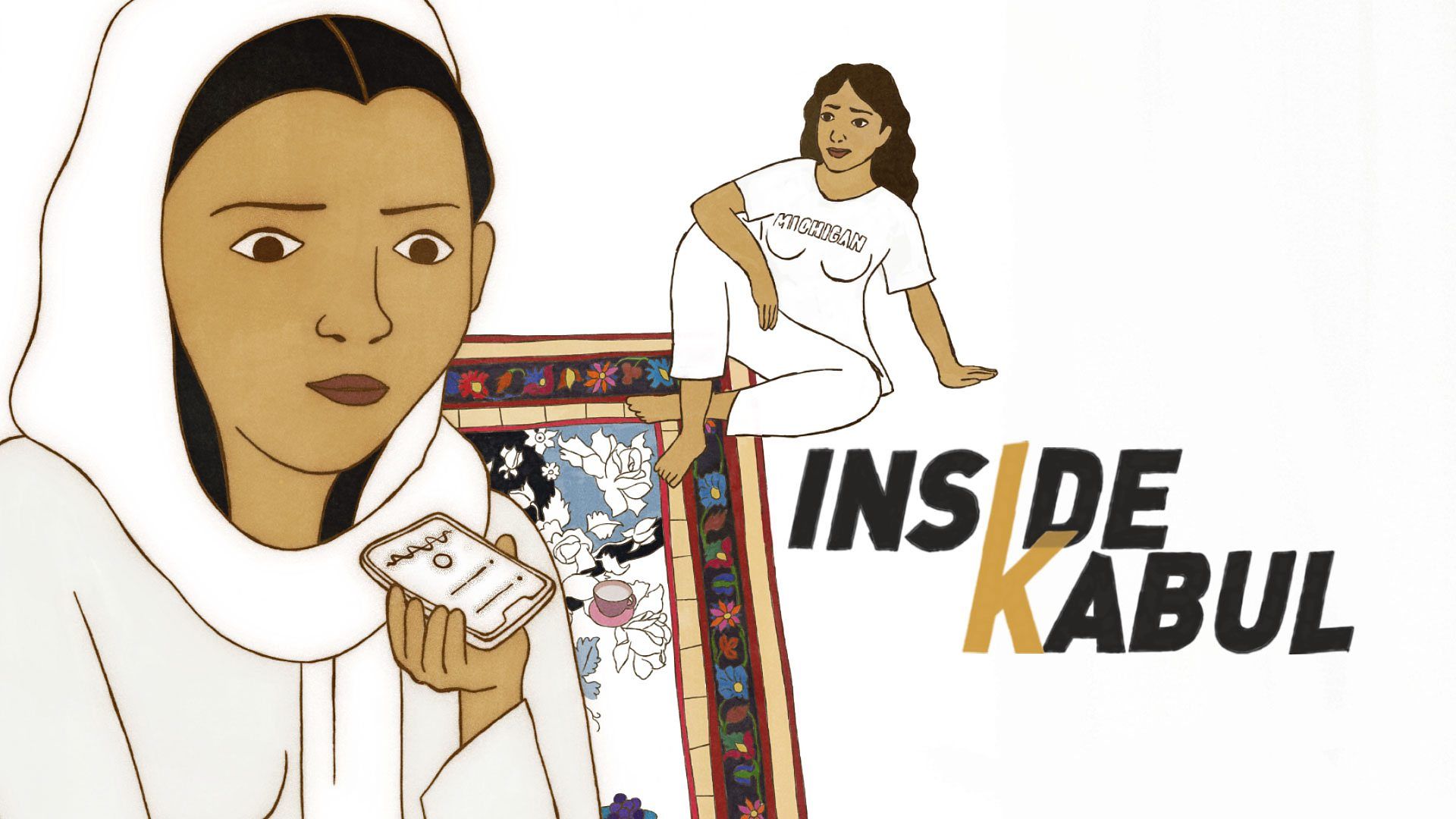 Inside Kabul - A Tale of Fear, Defiance, Joy and Hope
Listen to two friends talk about their lives in Kabul in the aftermath of the Taliban's Return.  The latest Storyville, Inside Kabul is an animated film based on the voice notes made by Raha and Marwa, two young Afghani women full of hope, dreams and joie de vivre. Raha chooses to stay in Kabul, despite the overwhelming sense of fear that descends over the country like an ugly shroud.
My Guitar Represents a Lovely Part of My Life
Each day brings new warnings, threats and the erosion of civil liberties we take for granted in the West, from being able to study and go to work, to listening to music and being able to wear whatever we like and express our passions and dreams. First, Raha has to give her up her job, then she has to break the strings on her beloved guitar which conjures up" a lovely part of my life" and The Taliban turn up as very unwelcome guests at a joyful family wedding. Raha does get another job, for the time being. She is also forced to cover her face for the first time in her life.
A Refugees Story  - Dreaming of Work, laughter and Going to the Cinema
In sharp contrast, Marwa has chosen to take flight and become a refugee with her husband and they spend weeks cooped up in a hotel in Abu Dhabi, far from family, until finally they are offered a new home in Germany. Meanwhile, her mother and sisters fled to the US with the American evacuation. The film shows all too vividly what it is like to be displaced from one's home, family and culture. Marwa's 24th birthday is celebrated virtually, with her dear father missing, as the internet does not work well in Kabul now. Later, he tells her that he has memories of what their lives were like before tyranny returned. That is the saddest part of the film. Marwa's dreams are so very modest. She declares, "I dream of going to work, to the cinema, to have fun and to laugh and laugh and laugh so much.. and maybe out loud." She also dreams of being reunited with her family, somehow, somewhere.  Watch Inside Kabul on BBC iPlayer here.
Afghan Graffiti Artist Shamsia Hassani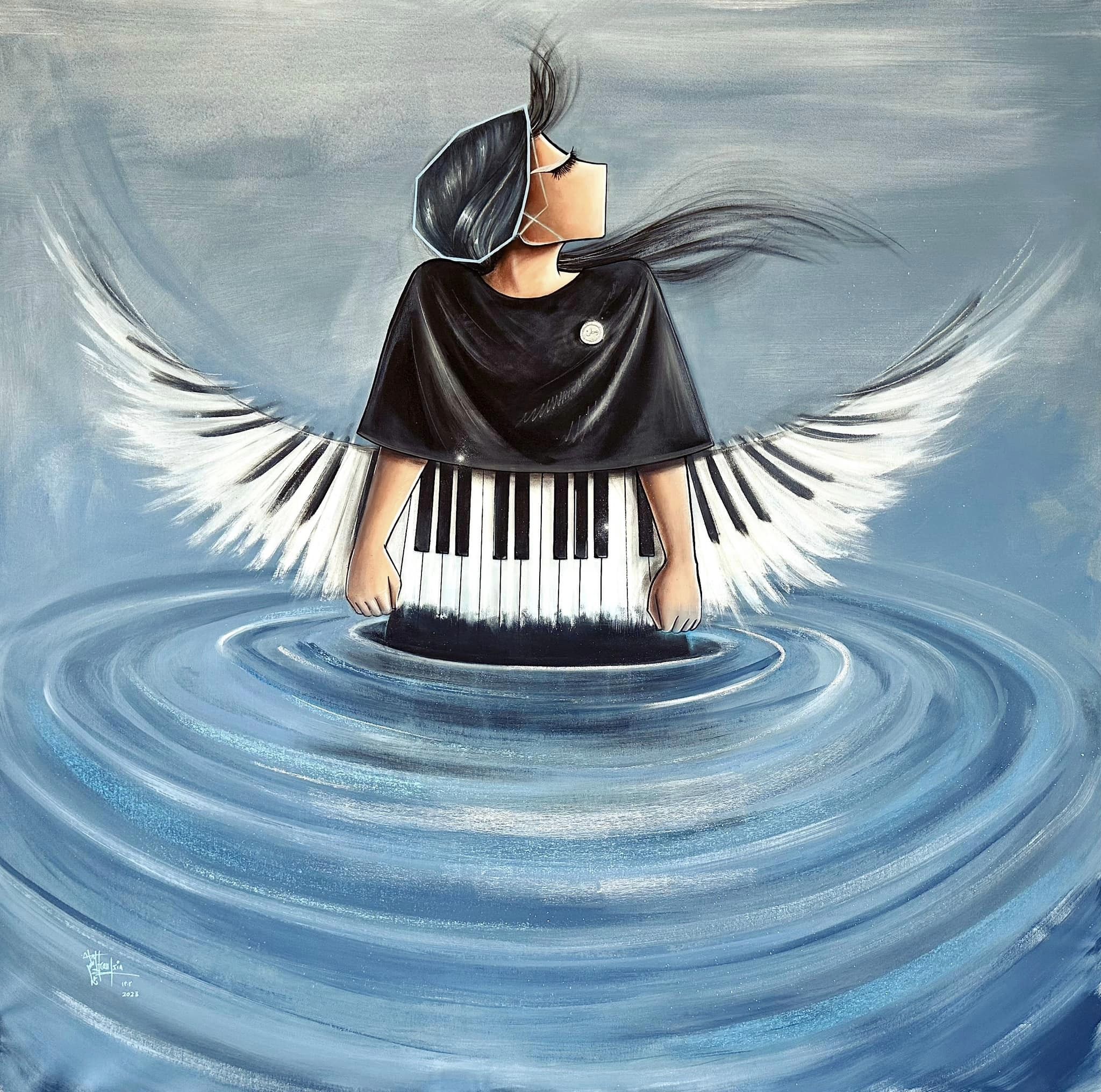 Shamsia Hassani was the youngest female professor of art at Kabul University and her graffiti art brilliantly shows women as they would like to be in Afghanistan, free from fear and persecution with the right to work, to realise any dream they can imagine and fly high, as her powerful image of a woman flying out of a window on a swing depicts. Hassani is using her talent as an artist to speak for women in Afghanistan and she is a huge source of inspiration to her followers and admirers as she advocates peaceful and exhilarating forms of empowerment, not violence.
To find out more visit Shamsia's website -  Shamsia Hassani
Support the Luminaries Magazine
We hope you enjoyed AJ's stories on Afghanistan. If you are a paid subscriber, that's fantastic, thank you. If not, please pay to read journalism worth reading and sharing. We have no shareholders, no vested interests other than to champion the arts and culture.
Independent Journalism is under threat. Subscribe or donate to help this magazine keep going.
Real Journalism Needs You! Support The Luminaries Magazine Now and share articles with friends, family and arts and culture organisations.