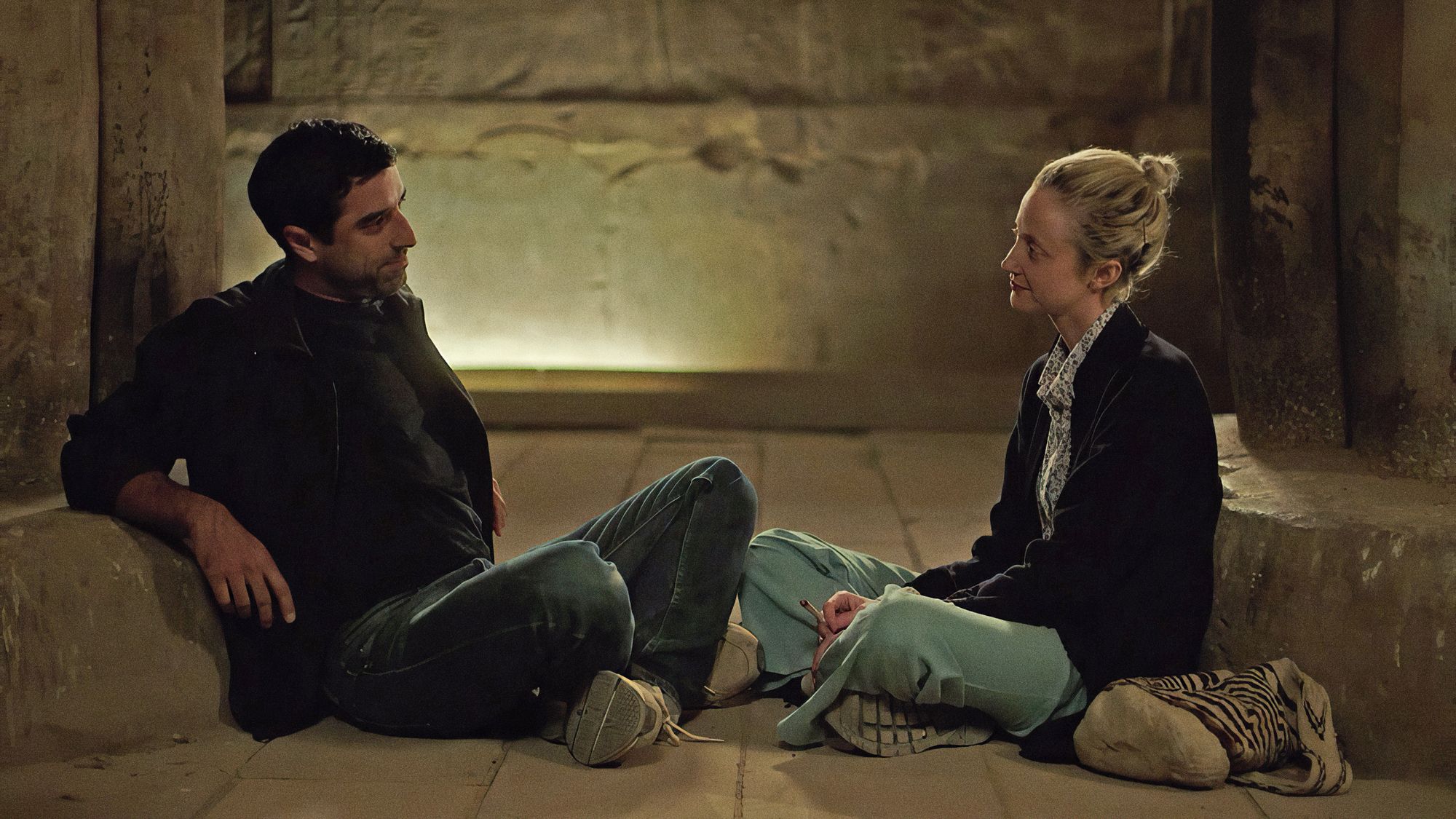 Luxor
Luxor - starring Andrea Riseborough and Karim Saleh, is a slow, dream-like odyssey of a film about love, Egyptology and second chances and it is The Luminaries Magazine independent film of the week writes journalist Alison Jane Reid.  Luxor is streaming at the BFI here.
Luxor - A Captivating Film of Ideas and Internationalism
Zeina Durra's captivating film shot in just eighteen days quietly and affecting pulls the viewer in from the first beguiling vistas of emerald palms on the Nile to the exquisitely soulful opening music to the intimate way the story explores our fascination with dead kings and queens, what we might learn from them and why we have to retain hope in the darkest, most unstable times.
A Slow Pleasure Dome of Ideas and Antiquity
This is not a film for lovers of fast and furious action and histrionics! It is rather a sumptuous pleasure dome of ideas, of wallowing in tombs and temples and the faded grandeur of the stately Winter Palace Hotel... of maybe tuning out and running off to Egypt like the Grateful Dead and never giving up on the idea of love or self-reflection for the unexamined life is not worth living" - Socrates.
Alison Jane Reid - Editor  
Read On.  
Luxor stars Andrea Riseborough and Karim Saleh as former lovers separated by war, geography and the ebbing away of youthful ideals, innocence and joy. Can love be found again two decades on? The film made its debut at Sundance and was released online in 2020/21.  The film is showcased on the BFI Player here.
Riseborough plays Hana, a British aid surgeon, on leave from the front line on the border between Syria and Jordan. Saleh is Sultan, a talented and empathetic Egyptologist who still loves Hana.  The couple dated in their twenties until Hana's aid work took her away to Iraq, Nepal and Lebanon and their long-distance relationship fractured.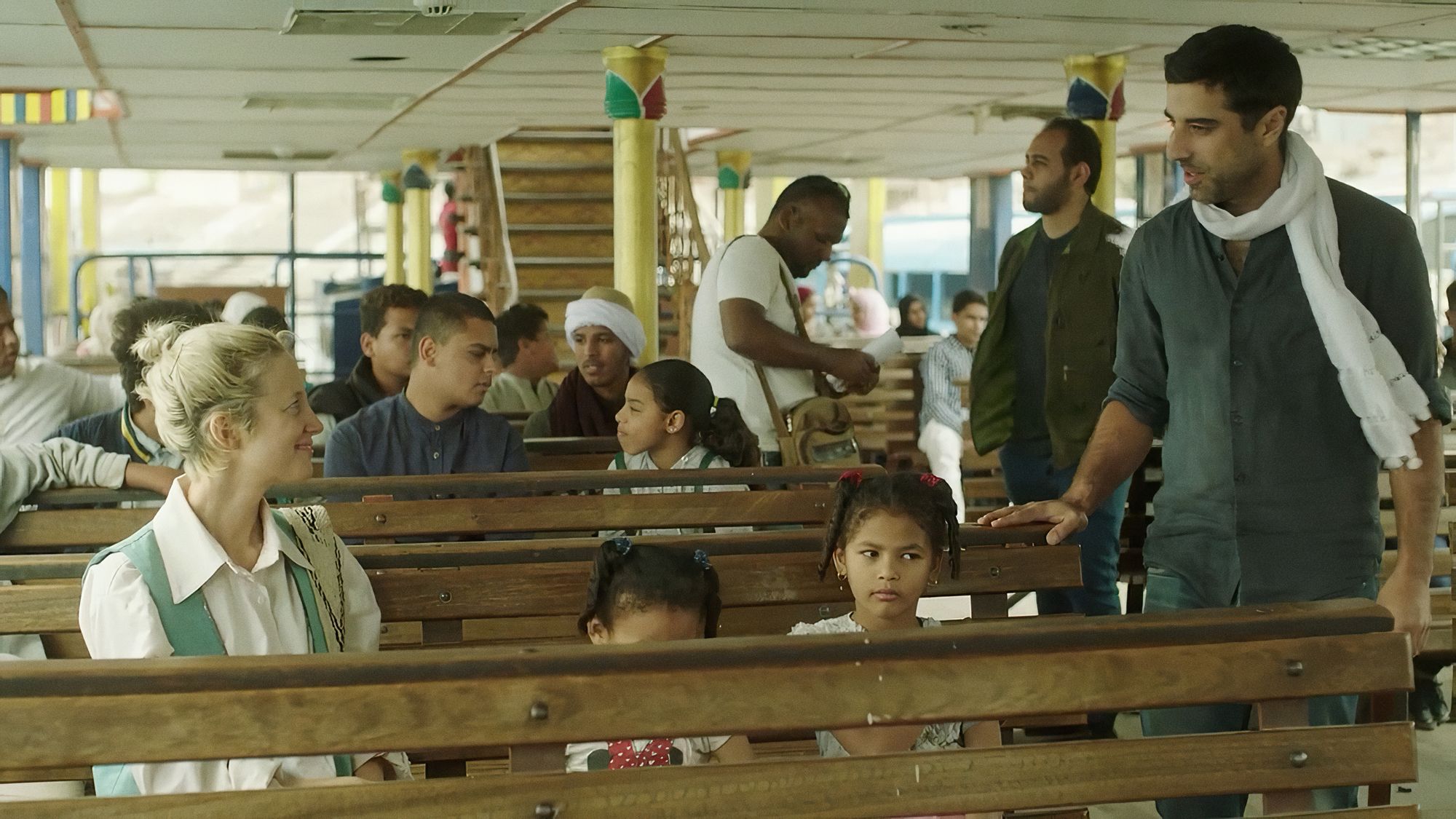 By chance, they meet again, two decades later on a Nile Ferry as Hana revisits Luxor and slowly begins to long for the life she had before she went away. A life she shared with Sultan and a family of international archaeologists.
Riseborough is a remarkable actor to watch on screen. Here she has the rare ability to convey trauma, alienation, conflict and yearning through the smallest gestures of an eye movement, a fleeting tantrum or a smile. There is grace in her performance and anguish too. Slowly she begins to thaw and we see her question whether she should go back to a war zone. Finally, after an internal struggle, Hana acknowledges that she is "broken," and allows Sultan to help and comfort her and her joy and playfulness in little things begin to return from taking a swim in the grand hotel pool to rushing back to her room in the afternoon to make love.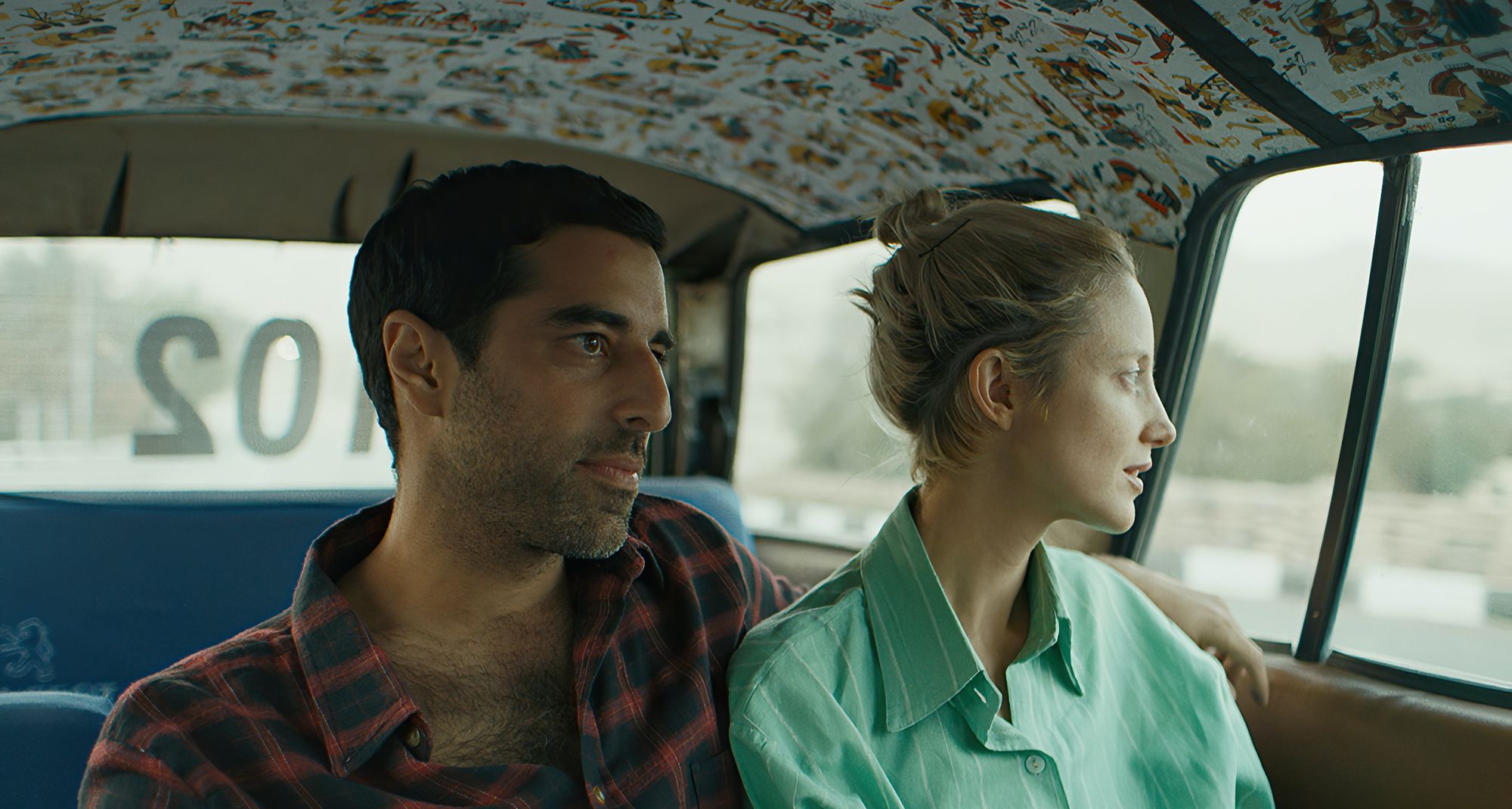 Actor Karim Saleh is well-matched as Hana's former lover and as a talented Egyptologist. He brings compassion, patience, intelligence and empathy to the role of supporting Hana as she comes out of a very dark time. Their chemistry is clear and Riseborough and Saleh are now in a relationship as a result of meeting at Cairo airport before filming commenced. Riseborough has described Saleh as " the love of my life."
If this film doesn't make you want to run off to Luxor and the Nile, the moment the credits roll, you must be tired of life, romance or the possibilities of travel.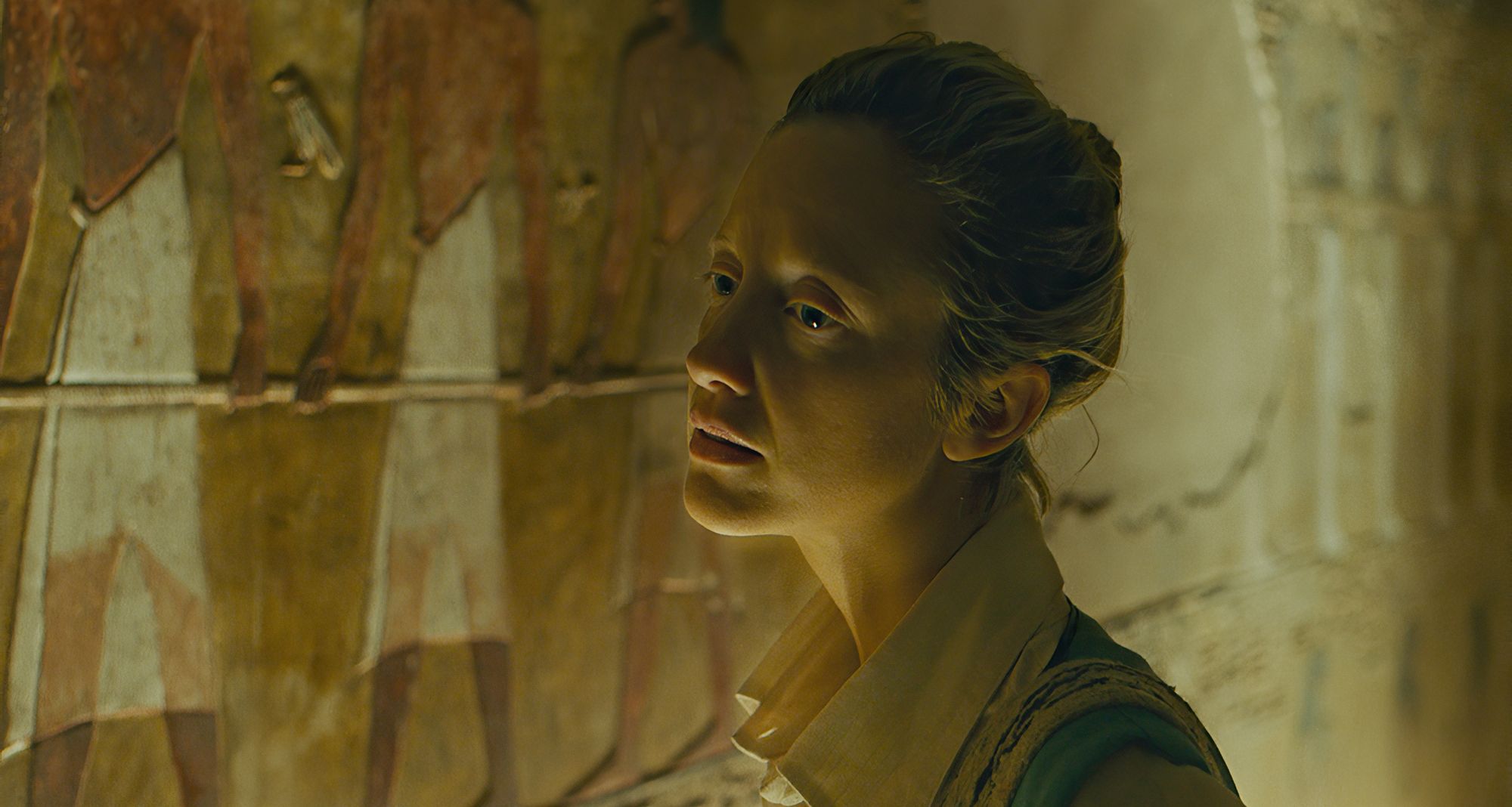 Forget Death on the Nile and prepare to see the city authentically, as a local. This is director Zeina Durra's triumph. Luxor is a love letter to the crumbling splendour of once-grand Colonial hotels, to a Luxor street brimming with bicycles, to the constant activity on the river, the hullabaloo, to tourists in the back of a tour bus from here, there and everywhere talking about Tutankhamen.
This is a film about our connectedness and what unites us rather than what drives us apart.
Durra is very original in the way she tackles the idea that Luxor and The Valley of the Kings as just one never-ending archaeological dig. Firstly, the film is spectacular to look at.  Secondly, she uses archaeology as a vehicle for Hanah to begin to heal and to give herself permission to have a life beyond being a doctor.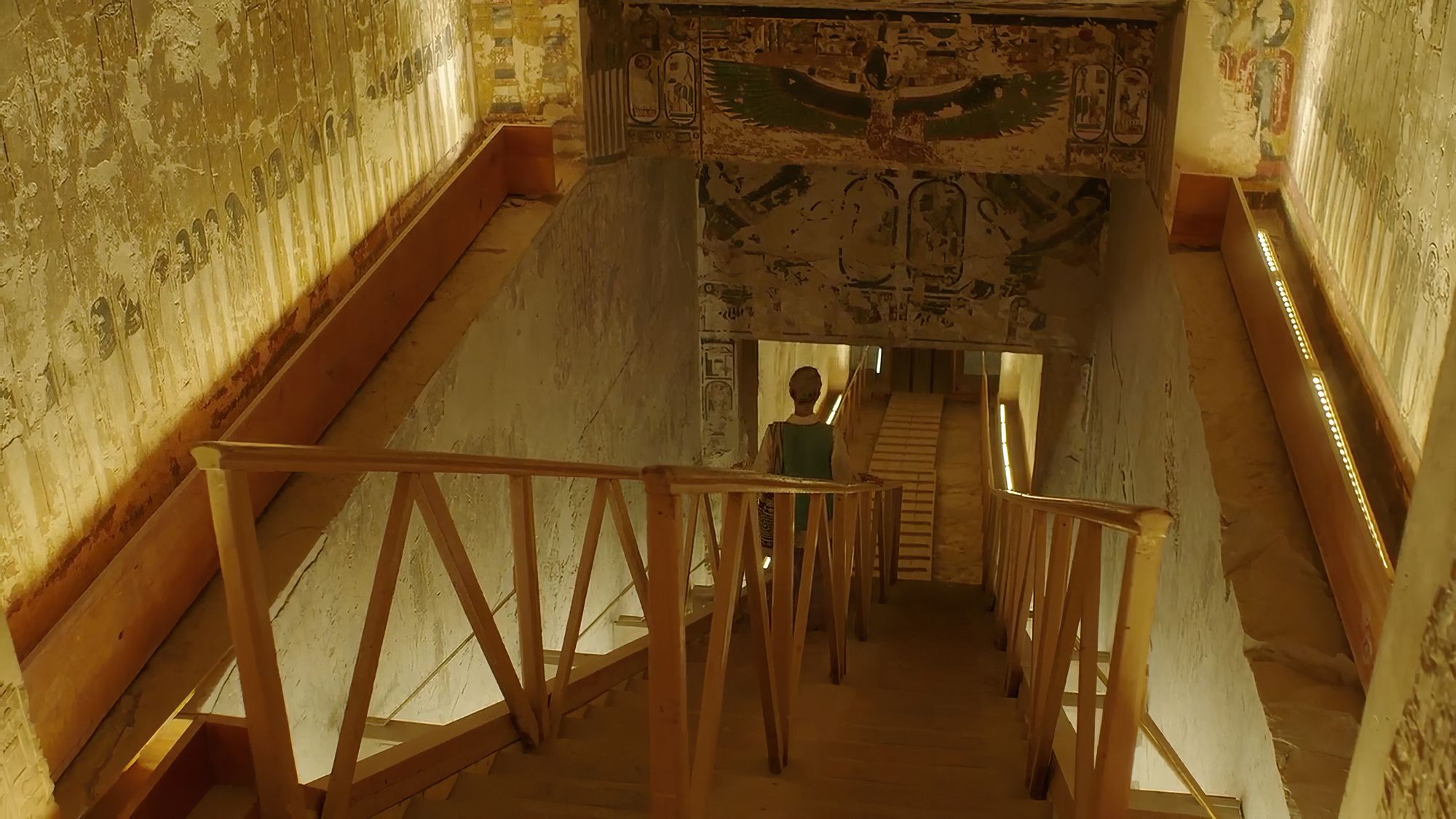 While we do see tourists at the ancient sites, mostly the camera focuses on and follows Hana who wanders off on her own and is profoundly moved by these ancient burial chambers and temples. She hears voices and she tells Sultan that she had forgotten "how pregnant" these places are.
As she spends more and more time with Sultan, he invites her to see a feminist temple he is excavating and their visits to other ancient tombs and sites and to spend time with the international team of archaeologists stun by their wit, authenticity and historical accuracy.  This gives the film a wonderful atmosphere of intimacy and an insider's view of ancient Luxor.
Luxor is only Durra's second outing as a director and it is intoxicating, elegiac, hopeful and rather beautiful - a quietly intelligent film that weaves together a powerful and important story about love and civilisation across millennia.
Durra succeeds in making a film that is about the big questions of the 21st century (war and instability v love, ideas and culture). At the same time, it teems with local colour and a brilliant insider's view of ancient history and a cosmopolitan sense of people from all over the globe coming to live, work and fall in love in the city as people have done for thousands of years.
That in itself is hopeful.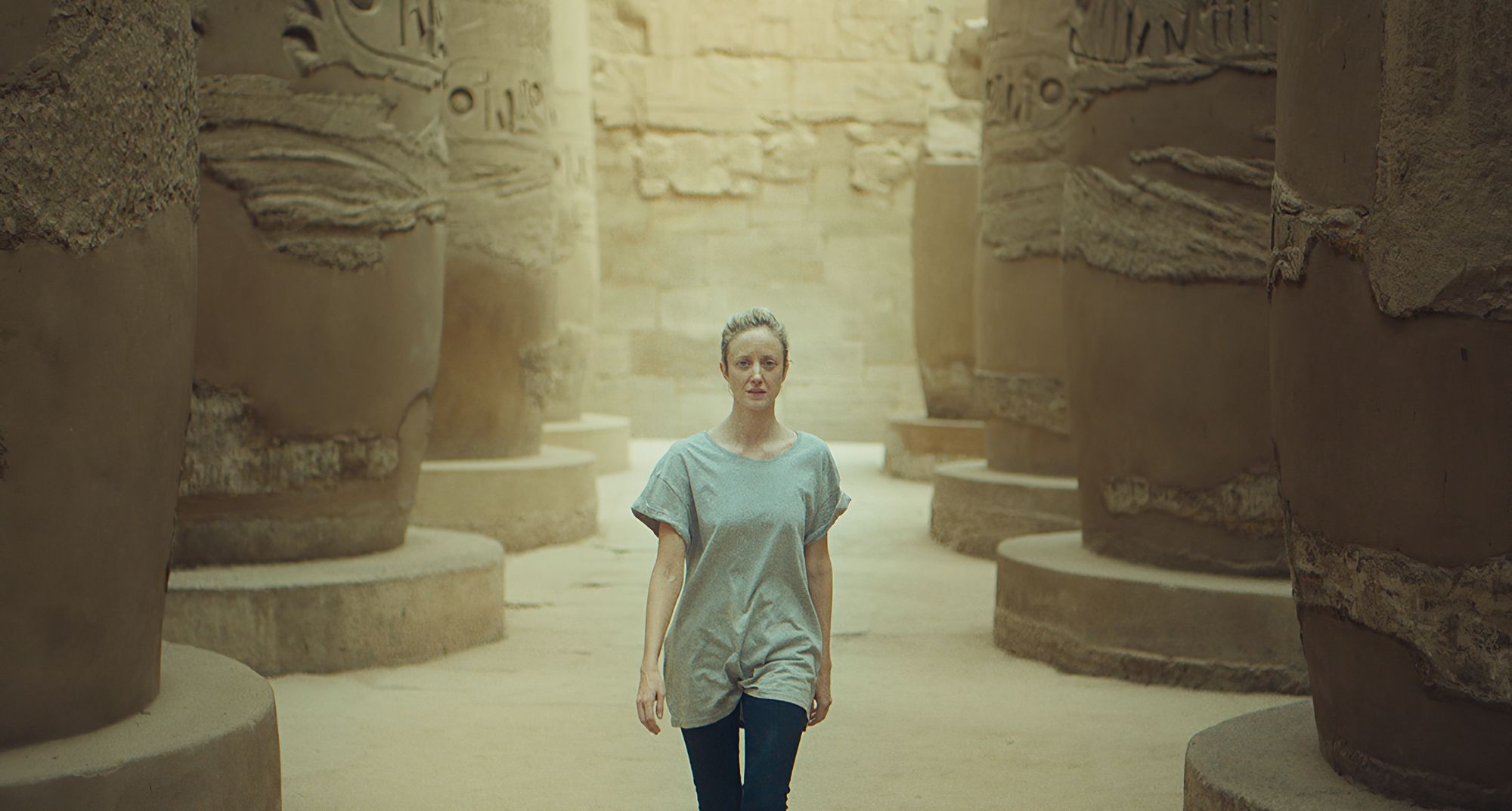 How does Durra do this? By showing us Luxor through the eyes of locals, the hotel porters and the archaeologists who work here to uncover the ideas of the ancients and treasures and the ordinary local people who live and work in the city from the taxi driver recovering from an operation to the scene of a family washing their horses in the Nile at dusk.
The cinematography reinforces the story and creates a powerful sense of time and place.
The Nile is also the star of Luxor in her ever-changing light, power and energy. The river is the artery for ordinary Egyptians as well as tourists to move around the city. With a behind-the-scenes history lesson, Hana (Riseborough ) revisits the digs she experienced two decades ago with Sultan, who still lives in the same hotel. Gradually, and very tentatively, Hana begins to open up to the city and Sultan and the possibility that love and Egyptologoy are the medicine she needs.
So dear readers, Let's all go to Abydos!
Copyright Alison Jane Reid/The Luminaries Magazine April 2023. All Rights Reserved.
Watch Luxor on the BFI Player Here.    
Alison Jane Reid is a Scottish/English feature writer, editor and slow luxury tastemaker. Her iconic career in British national newspapers spans three decades. AJ worked as a lead feature writer specialising in cultural icons at The Times Magazine for a decade. AJ trained at Mirror Group Newspapers and went on to work as a contributing editor at The Lady and You Magazine. Her iconic interviews and features have also been published in Country Life, The Independent, ES, The Evening Standard and Harpers Wine and Spirits Magazine.
Support The Luminaries Magazine
I hope you have enjoyed this handcrafted piece of slow film journalism. If you are a paid subscriber brilliant. If not, then please subscribe or make a donation to support this independent magazine. We have no shareholders or investors to keep arts journalism free of vested interests. Join the internal campaign to pay journalists and authors for our professional work - thank you. #paythecreator #journalismnotcontent #readinthelumnariesmag
Subscribe to The Luminaries Magazine Here
Please share the magazine, this is critical as we rely on word of mouth.