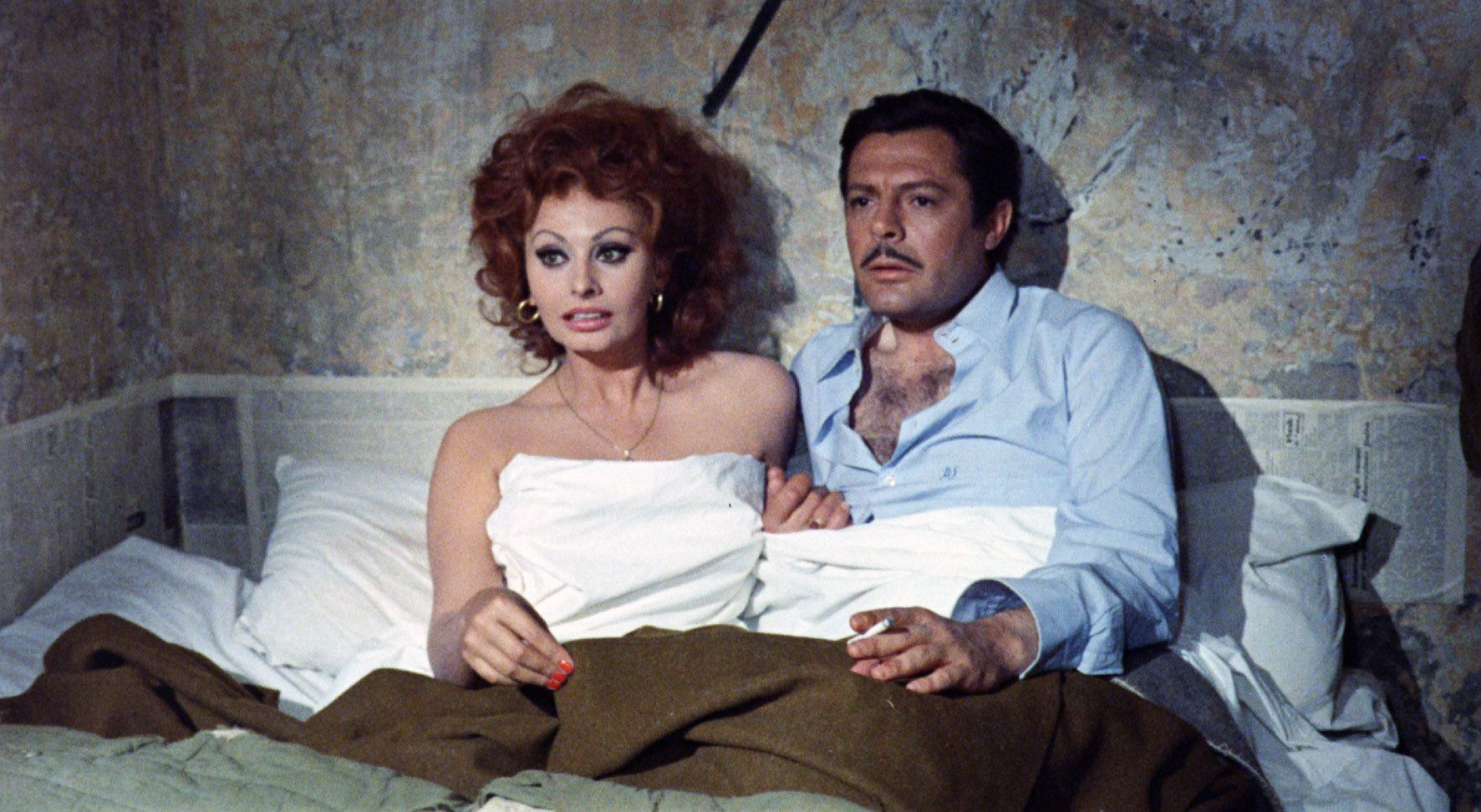 The Luminaries April Hot List is here! This is your cultural cornucopia guide to Spring. A hand-picked magical roundup of what to do, see and experience to burnish your mind, heart, green fingers and sensibilities, slowly.
You won't want to miss the last living Hollywood goddess, Sophia Loren, who stars in one of the great classics of Italian cinema, Marriage Italian Style, opposite her brilliant and beloved, romantic sparring partner, Marcello Mastrianni, streaming on the BFI Player . Then to Oxford's lofty spires to get lost in a reimagined labyrinth in ancient Crete and the Abbey Ruins in Reading to explore the cruel reign of King Henry 1st before the play takes a summer tour to Winchester Great Hall and the Actor's Theatre, Covent Garden. N.B. Our readers in America and Canada can watch classic film masterpieces on the BFI website. Just visit the BFI for details.  Our hot ticket? Dan Saladino's talk and Michelin star endangered foods lunch at Gravetye Manor on May the 17th with chef George Blogg. For slow-food lovers, the hotel grows 25 varieties of endangered apples. Do you need any other excuse to hot-foot it over to Sussex in May?
Read on for the full review and I hope it inspires you.
Enjoy the culture trip, Alison Jane, Editor, The Luminaries Magazine, April  2023.
Spain and the Hispanic World at the Royal Academy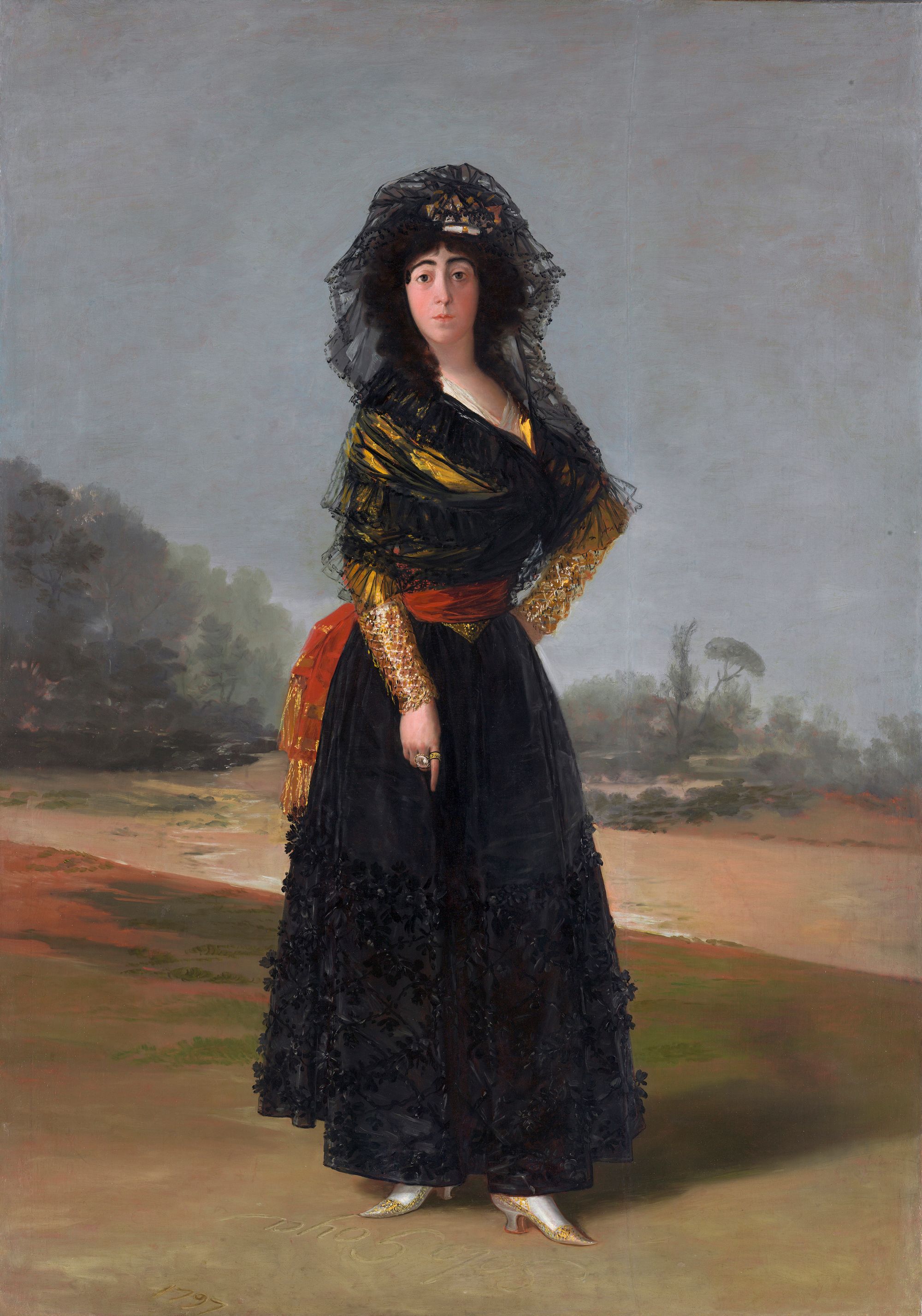 Last chance to see Goya's stunning girl power painting of The Duchess of Alba at the Royal Academy's knock-out exhibition on 4,000 years of Spanish history, power, plunder and cultural influence which ends this Bank Holiday Monday.
The treasures on display are in London for the first time, courtesy of The Hispanic Society Museum and Library in New York.
Study Goya's painting carefully. The artist signs his remarkable study in the sand as his imperious subject shows that she is the mistress of all that she can see.
Fashion aficionados will revel in the details of The Duchess of Alba's opulent finery. She is crowned with an intricate black lace mantilla that contrasts with a gilded bodice and silk sash and just look at those dainty gold and silver embellished shoes!
There are many other highlights, treasures and wonder to explore as each room in the exhibition reveals the power, significance and history of Spain through the exquisite artefacts from golden caskets to a map of the known world and silk textiles created at home and in the Americas from the profits of the empire.
The final luminous and uplifting flourish is a selection of epoch-defining paintings by leading post-impressionist and modern artists including Joaquin Sarolla, Ignacio Zuloaga and Jose Guttierez Solana.  
The Royal Academy of Arts London
Ashmolean Museum Oxford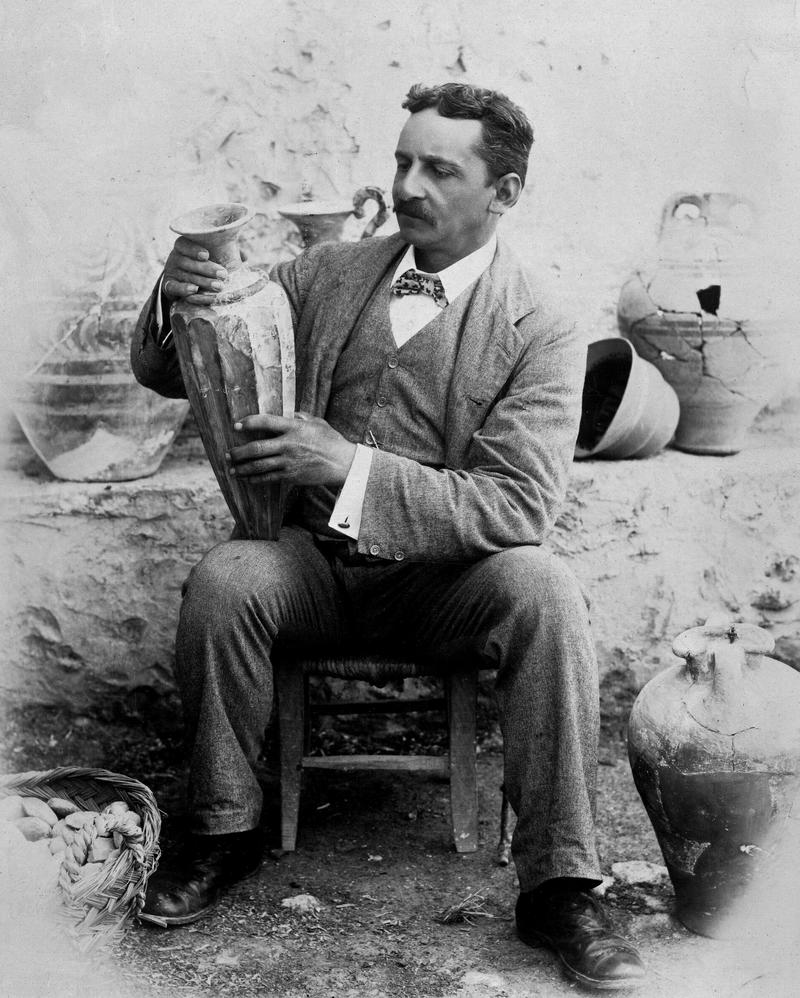 Labyrinth - Knossos, Myth and Reality
Move over pharaohs and Romans!  This year the focus is on Crete,  the Palace of Knossos and the search for the mythical labyrinth and the Minotaur in The Ashmolean Museum's thrilling, interactive exhibition - Labyrinth, Myth and Reality.
Stephen Fry loved this exhibition which brings the land of King Minos to spectacular life with the reimagining of Knossos by video game masters Assassin's Creed.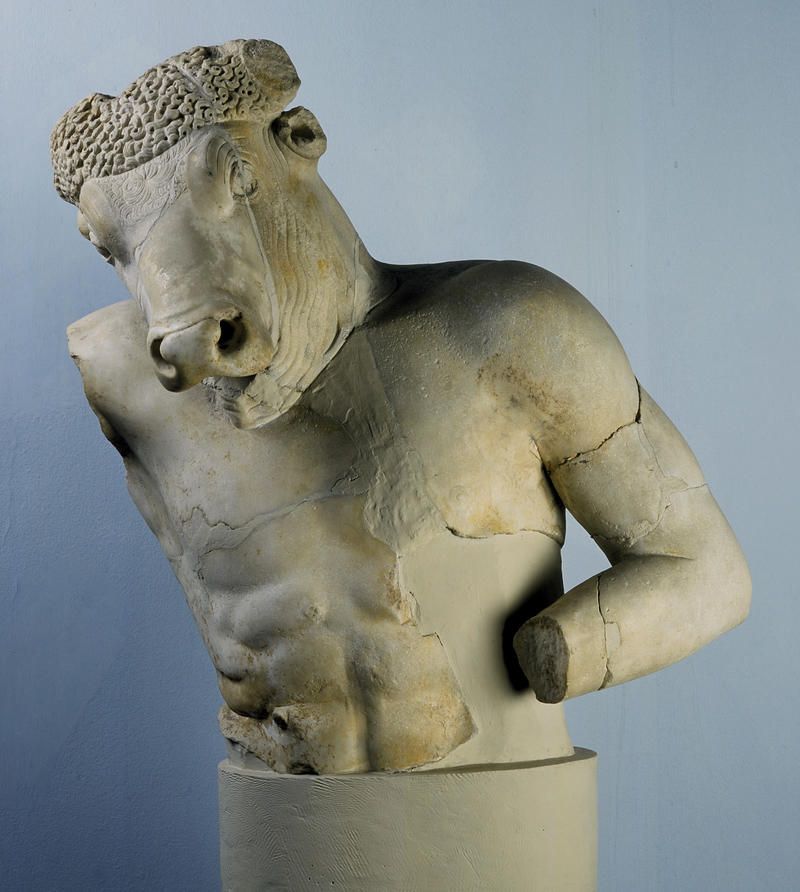 The museum has a very special relationship with Crete.  Archaeologist Sir Arthur Evans, the museum's first director, famously led the excavations at Knossos, at the beginning of the 20th Century. His work transformed our understanding of the 8,000-year-old Minoan civilisation.  Many of the artefacts he found, together with his excavation plans, artworks and records are on display together with 100 objects from Crete and Greece that have not been seen outside the country before.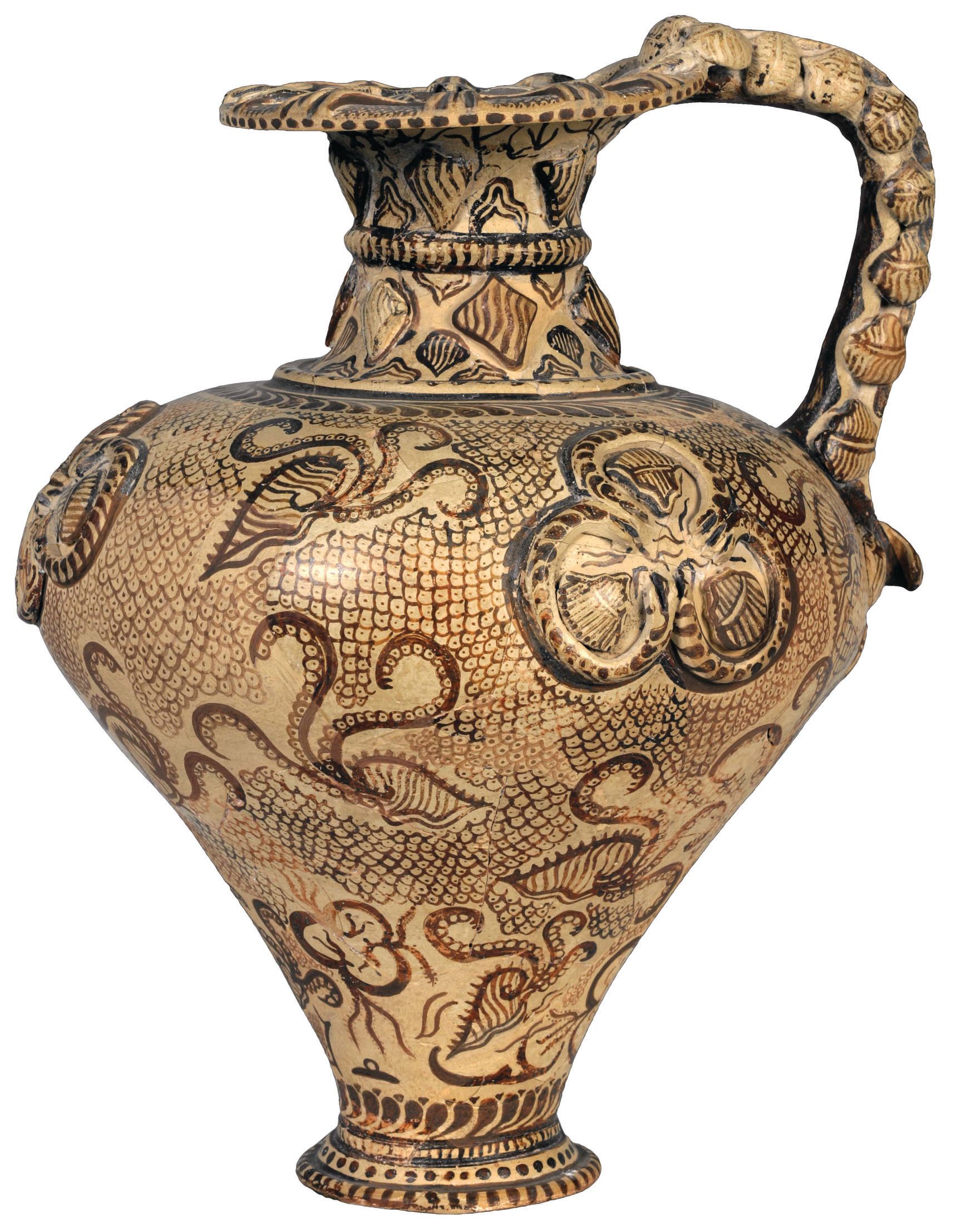 A RESTORATION (2016), an 18-minute, two-screen digital video and sound installation by Turner Prize-winning artist Elizabeth Price, is shown in the third gallery.
Visit The Ashmolean Museum and Labyrinth
Exhibition: Labyrinth: Knossos, Myth & Reality
Dates: 10 February–30 July 2023
Hours: Daily, 10 am–5 pm
Venue: The John Sainsbury Exhibition Galleries, Floor 3, Ashmolean Museum, Beaumont Street, Oxford OX1 2PH
Admission: £7.65–£17.00, available at the Museum or online at ashmolean.org
Publication: The exhibition is accompanied by a fully illustrated catalogue, £25, available at the Ashmolean or online
Eating to Extinction - Dan Saladino Talk at Gravetye Manor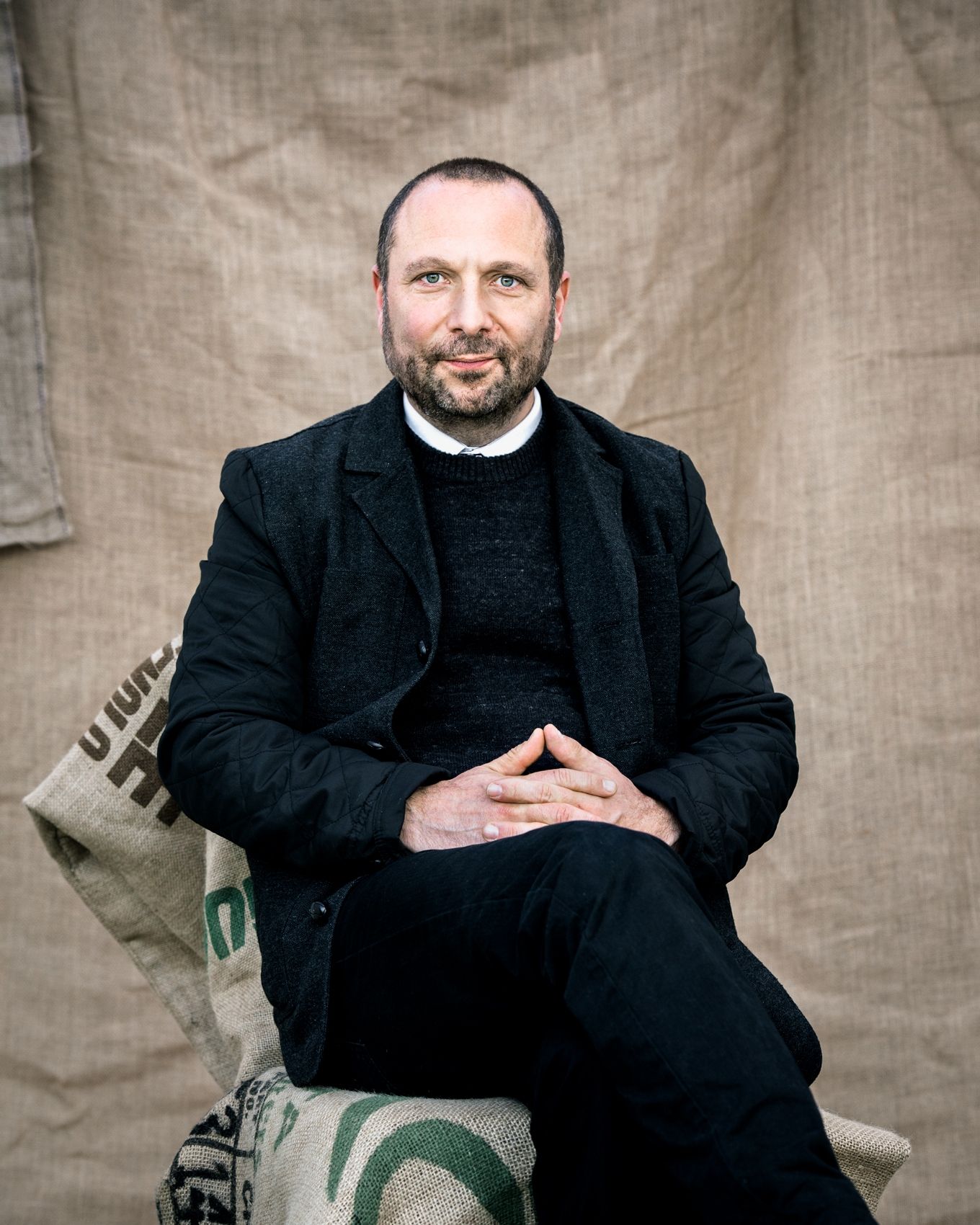 A talk and real food lunch not to be missed. Dan Saladino, food journalist, presenter, and producer of BBC Radio 4's The Food Programme will be in conversation with Gravetye's Manor's executive chef George Blogg on May 17th.
Dan is the author of Eating to Extinction - a book which explores the history of our relationship with cultivated food and how our ancient food crops and seeds of life are being engineered and hybridised to the brink of extinction.
Don't be put off by the title. The book is magical and every home should have a copy to dip into regularly, in order to understand and explore our food heritage and how to save it. I bet Stanley Tucci has a copy!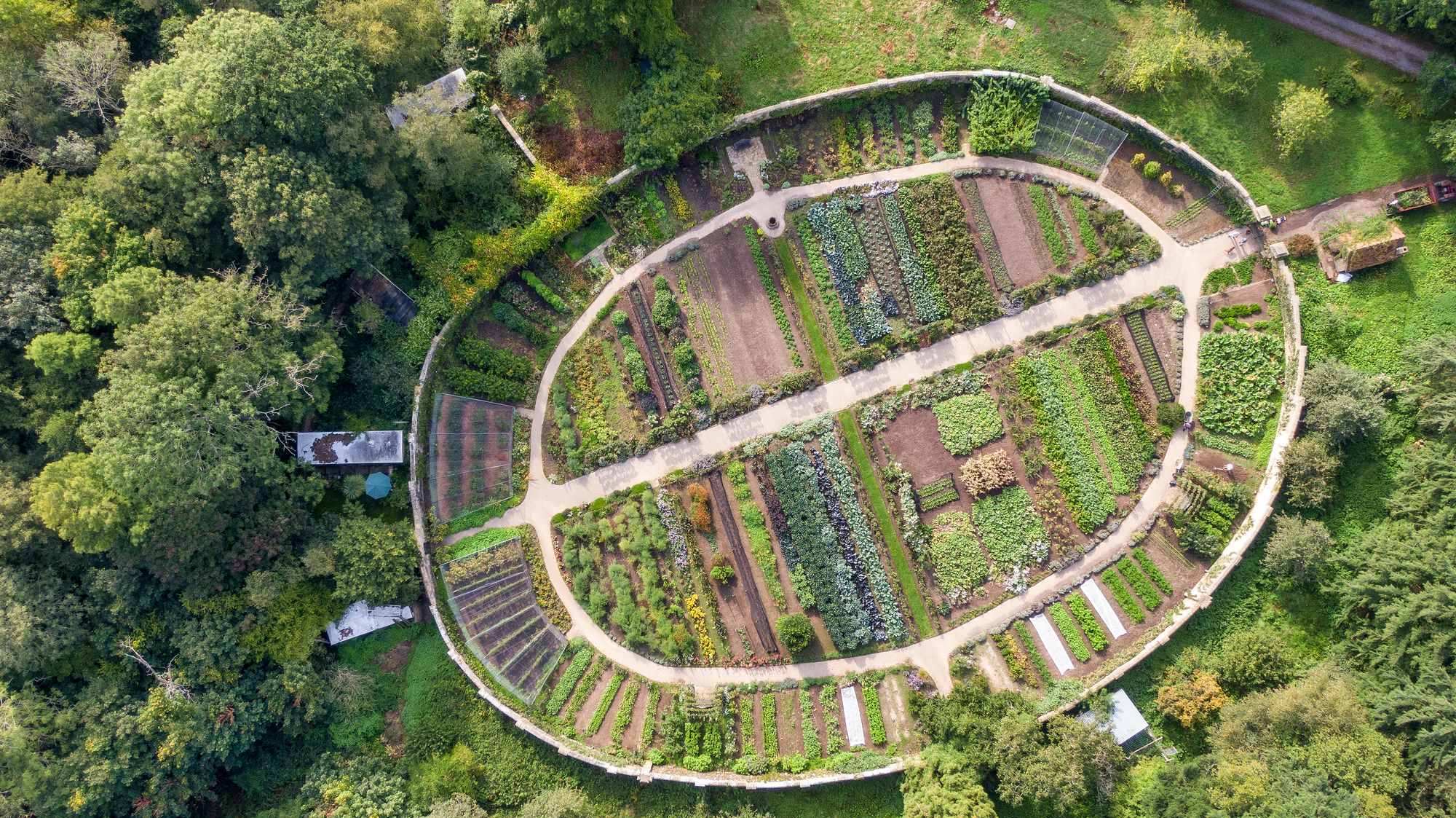 Gravetye Manor's Executive Chef, George Blogg will join Dan in conversation to discuss themes from his book which explores some of the world's most endangered foods and take readers through a magical history of humankind's relationship with food. Following the talk, guests will enjoy a 3-course lunch, including wine, coffee, tea, water and petit fours, in the glass-fronted Michelin-starred dining room at shared tables.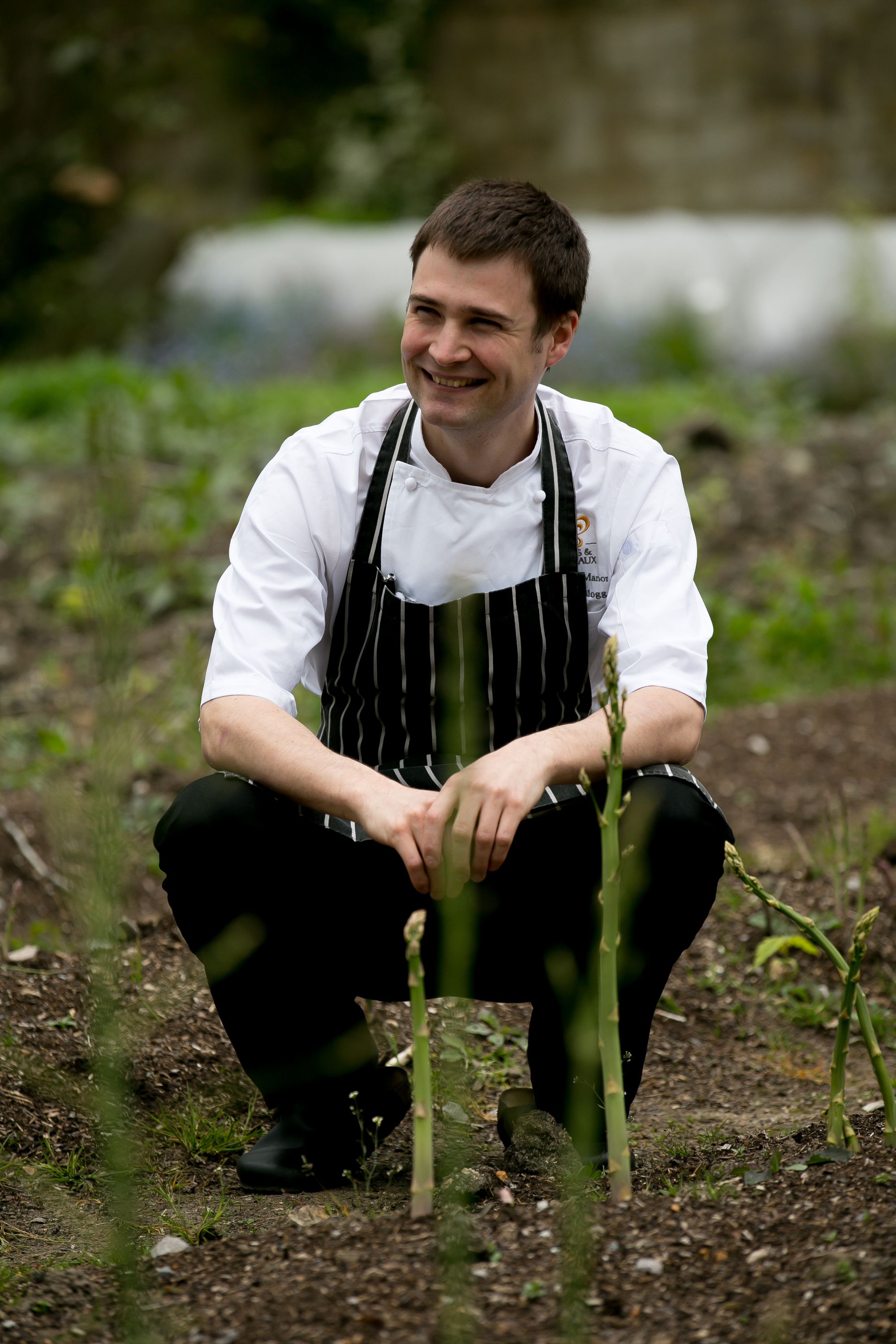 Tickets for the book event and lunch, priced at £130, will also include a paperback copy of Eating to Extinction, signed by the author, plus tea and coffee for guests on arrival.
Guests are also invited to explore Gravetye Manor's garden for a self-guided tour following lunch, to experience the flower garden and kitchen garden, where homegrown produce starts its journey.
For More Information or to Book Tickets Visit the Hotel Website -
Henry 1st Play from the Abbey Ruins Reading to Winchester and Covent Garden
This summer Reading's RABBLE Theatre perform Beth Flintoff's historical play Henry 1 in the city's atmospheric Abbey Ruins, overlooking Reading Gaol, before they take the play on the road to Winchester Great Hall and Covent Garden.  
"To be exporting culture from Reading is an exciting step for our town and to be invited to perform in these two locations is a real privilege," says Dani Davies, Co-Artistic Director, of RABBLE Theatre.
RABBLE's opening venue, Reading Abbey, was founded by the play's namesake as a plea to God as he begged for forgiveness for his sins, after a ruthless reign. It is where King Henry chose to be buried and anticipation is growing at the excitement of watching Beth Flintoff's play, Henry I performed right above the royal burial site between the 13th of June - the 1st of July.
Then, the play goes on the road to Winchester Great Hall, a marvel of mediaeval architecture and of real significance to RABBLE's production, having been founded by Henry's father, William the Conqueror. After a rogue arrow had put an end to the life of Henry's brother, King William, Henry leapt on a horse and raced to Winchester where he seized the crown.
RABBLE's Henry I will be performing in The Great Hall between 12th - 15th July.
"It is an honour for us all at RABBLE to be taking Henry I to this magnificent heritage site and we'd like to thank the teams at both Theatre Royal Winchester and Hampshire County Council who have worked tirelessly to make this special production possible." Toby Davies, Co-Artistic Director, RABBLE Theatre.
The play will finish its run in Covent Garden, in the heart of London. The Actor's Church is a space, steeped in theatrical tradition. Famous actors are remembered on plaques in the church's interior, actors and stage crew have held their burial services here for years and, in July, RABBLE will be performing their dynamic play Henry I inside the building between 20th - 22nd July.
"Henry I is an energetic, bold and thrilling modern history play and we're looking forward to performing in this beautiful location, in the heart of London." Hal Chambers, Director.
Sophia Loren  The Last Hollywood Goddess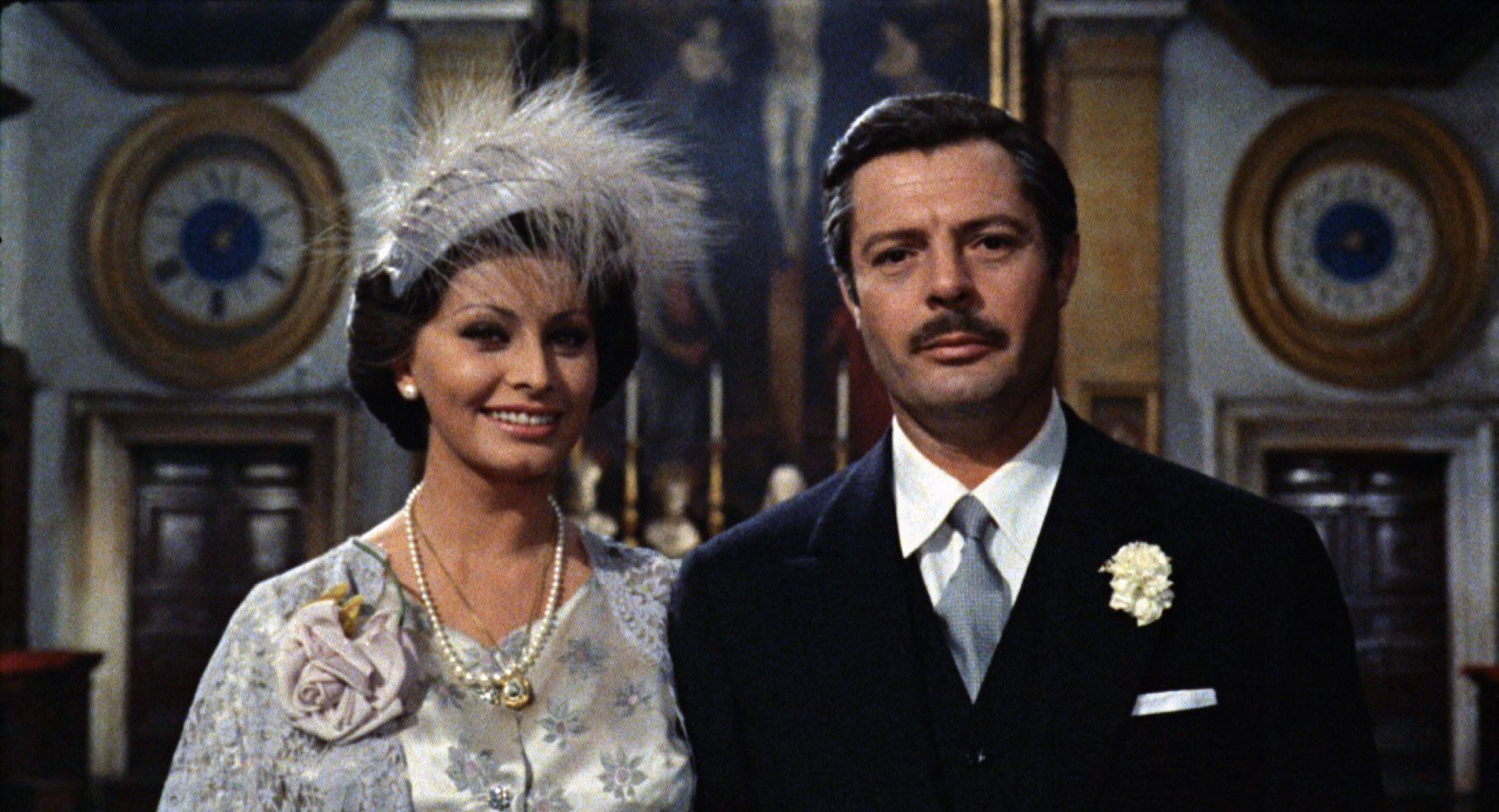 At eighty-eight, Sophia Loren is the last living goddess from Hollywood's golden age. Want to bask in her outrageous loveliness and incandescent realism?  The BFI is streaming Marriage Italian Style, 1964, one of the finest romantic comedies of all time with Sophia Loren playing opposite her favourite sparring partner Marcello Mastrianni. Based on the celebrated play Filumena, Loren is without equal as the downtrodden mistress of Mastrianni's spoilt, philandering businessman who carelessly exploits, humiliates and disregards her for twenty-two years until she fights back and shows him what love, self-sacrifice and survival really look like.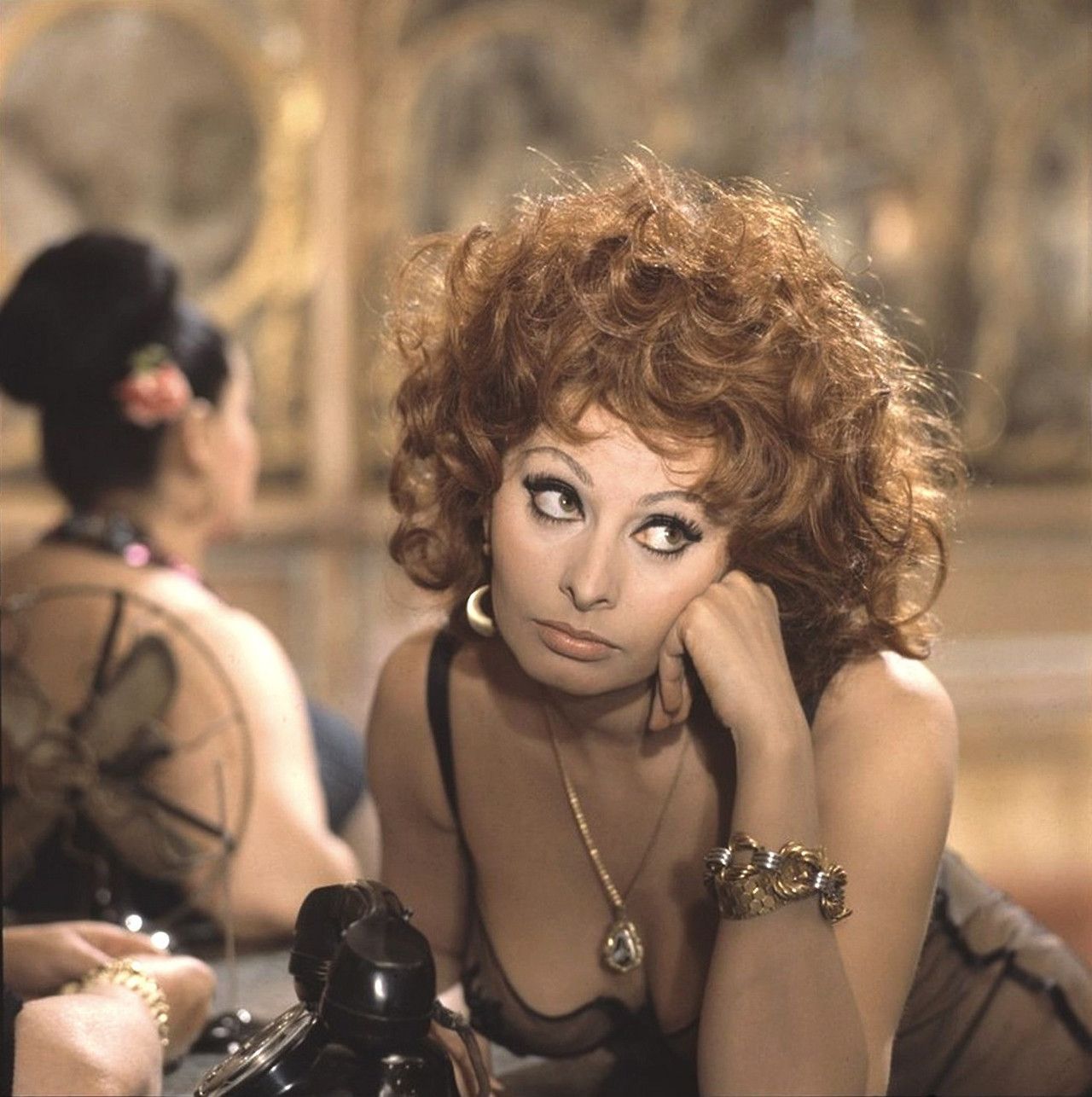 Sophia Loren Marriage Italian Style at the BFI
Sarah Raven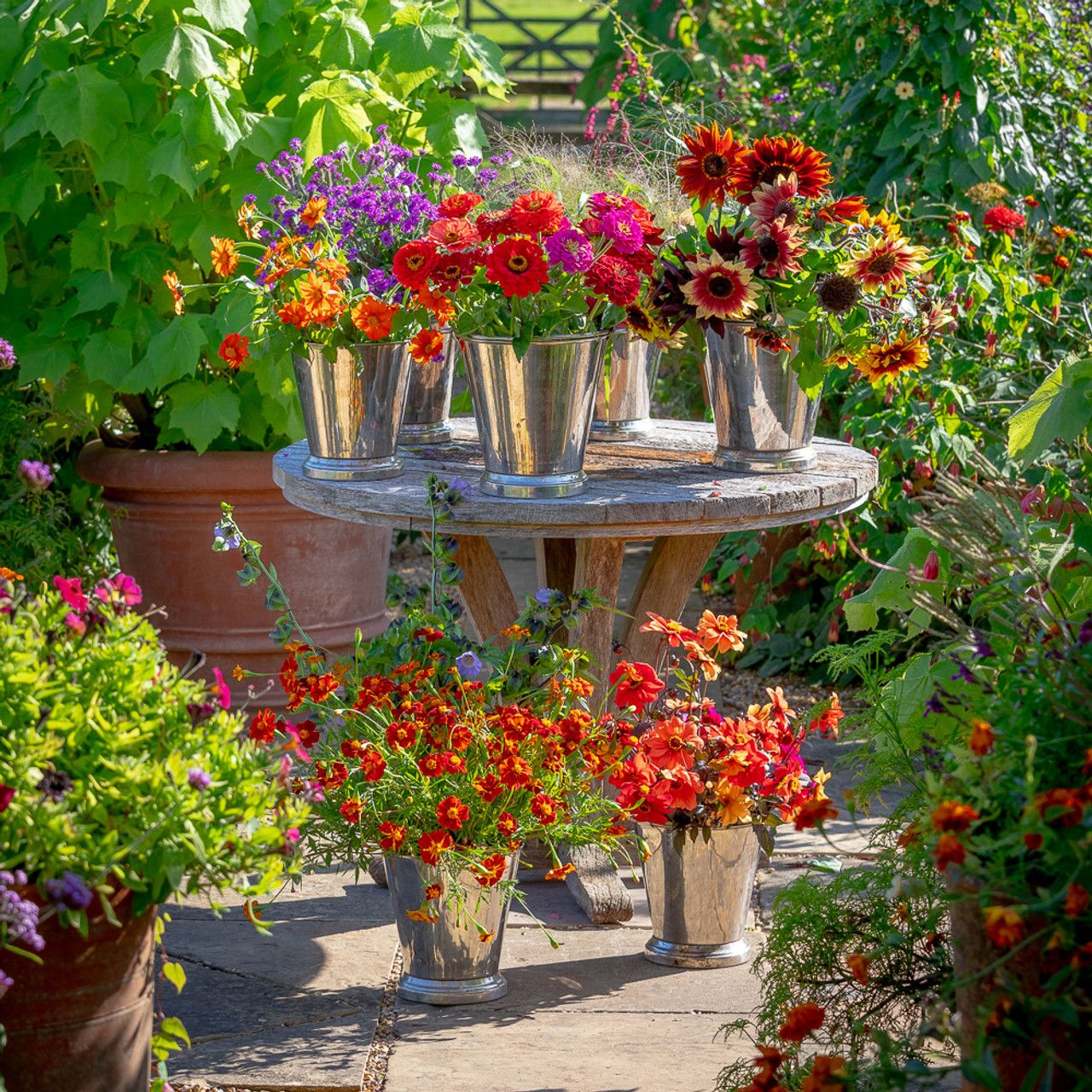 Flower Power - Learn How to Grow Flowers All Year with Gardener Sarah Raven
Sarah Raven, GP turned gardener extraordinaire has done so much to champion bold beautiful flowers in our gardens, together with exciting ideas on how to grow your own food and nurture a wildlife-friendly garden.
The author of inspirational books on cut flowers, delicious, home-grown healthy food and container gardening, Sarah is a one-woman gardening champion from her home at Perch Hill Farm in East Sussex.  
Did you know that Sarah runs courses and open days at Perch Hill Farm and other handpicked locations to pass on the expertise and skill she has learned about creating a magical, wildlife-friendly garden whether you have a balcony or a meadow?
To find out more about Sarah's courses and open days, visit the website.
Alison Jane Reid/The Luminaries Magazine Copyright All Rights Reserved April 2023.
About the Luminaries Slow Arts and Culture Magazine
The Luminaries Magazine is a slow, independent arts and culture magazine with social enterprise status founded by iconic journalist Alison Jane Reid. Independence is everything and we have no investors or shareholders. We are people-powered by voluntary subscriptions, donations and live magazine talks and shows.  
AJ left the world of mainstream magazines because they had become boring, formulaic and controlled by vested interests. Journalists and authors have seen their pay plummet in the past ten years in direct relation to the rise of the internet and paid content online which is marketing, not journalism.  It has never been more important to support independent media and ideas.
Coming soon! A crowdfunded section in the magazine for small artisan and responsible luxury businesses to join our community and be discovered for your talent, values and handmade and circular luxury treasures in one community space.
About the Editor
The Luminaries Magazine was founded during the pandemic by iconic feature writer, editor and author, Alison Jane Reid. AJ wanted to be a magazine journalist by the age of 12. It was and is a life-long passion to inform, entertain and transport her readers. After taking a degree in English Literature, she realised that dream and now has a career spanning more than 25 years in national newspapers, with a decade at The Times Magazine as a lead feature writer and long stints working for Mirror Group Newspapers, The Lady and You. AJ's iconic interviews have also appeared in The Sunday Times, The Independent, ES, Coast, Harpers Wine and Spirits Magazine, Orient Express Magazine and Country Life Magazine.  Alison Jane specialises in interviews with cultural icons and slow, responsible luxury. She is an expert on artisan haute couture, slow fashion, art, music, food and functional health.
Join the campaign to pay journalists and writers online for their professional work. #paythecreator
Become a supporter of The Luminaries Magazine with a voluntary Subscription. Join Our Tribe

The Criterion Collection has kindly donated a prize of five classic, iconic films from the collection worth £100 approximately. Read about the competition and Blu-ray films here.  The editor will randomly choose a winner from one of the next ten readers to subscribe to the magazine's 100% features feed and take out a yearly, voluntary subscription to the magazine. UK addresses only. There is no cash alternative and the editor's decision is final.