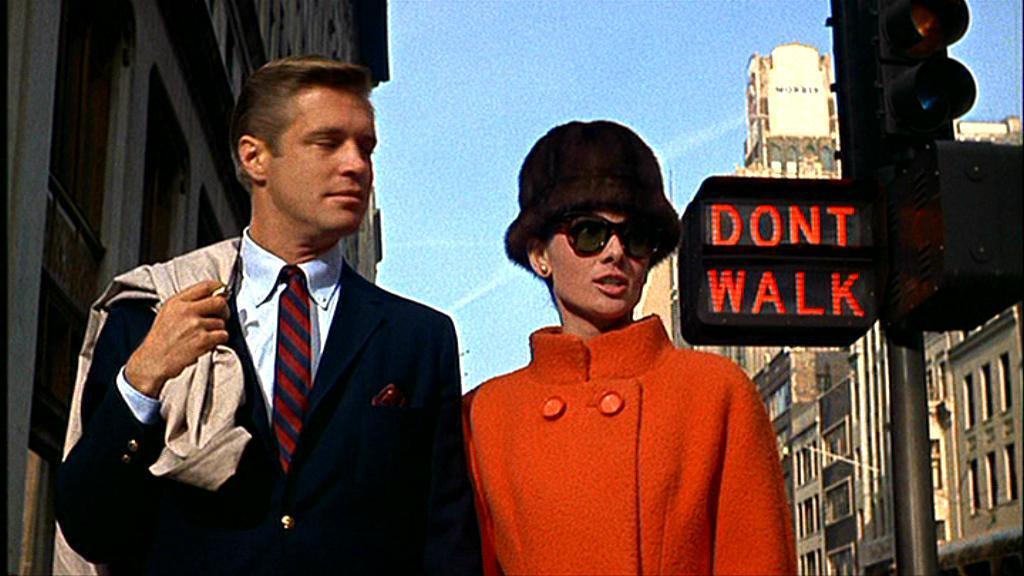 "I can't imagine becoming bored with red – it would be like becoming bored with the person you love." Diana Vreeland.
Neither can we. Bold, painterly colours are having a moment, especially opposites attract, sassy colour blocks. Now how about orange and red, pink and aubergine or all the colours of the paintbox and rainbows too?
Okay. Let's take it one slow fashion extrovert step further! Inspired by the new exhibition at The Tate - Hilma Af Klint and Piet Mondrian, until September 2023; how about orange and red together in an audacious art meets fashion meets Hollywood colour block, Winser London merino wool coat you can instantly throw on and feel like you have been teleported in the Dr Who tardis to Manhatten 1961?
Suddenly, as if by a fashion miracle, you have become a latter-day Holly Golightly in the film Breakfast Tiffany's; the film that invented the modern woman's wardrobe from the little black dress to the boatneck sweater and skinny black trousers. Not to forget a bold, exuberant use of pop art, and painterly colour, especially burnt orange.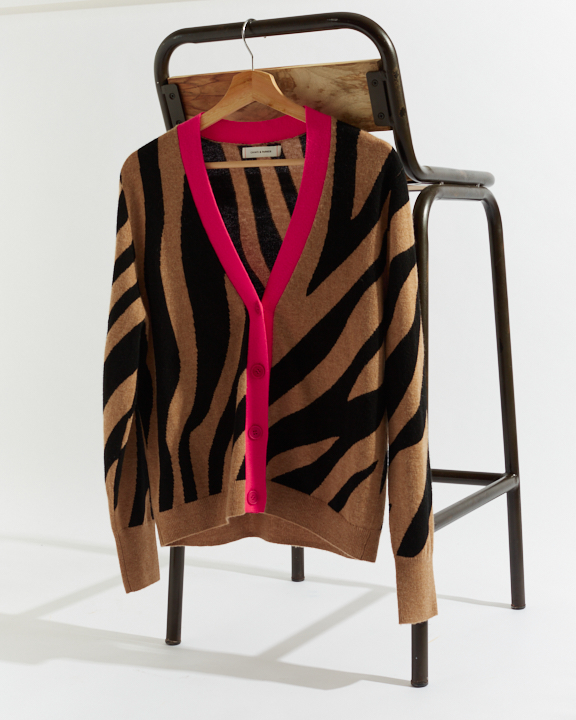 Audrey Hepburn wears a zingy orange wool coat for her celebrated foray into Tiffany's and Catherine Deneuve also wears a divine orange Princess coat in Belle de Jour. In both films, the effect is extraordinary because orange is not a colour a woman wears who wants to be invisible. The orange coat is the height of chic and look at me razor tailoring. What makes it iconic is the colour. It is daring and original, especially when everyone else plays safe in a sea of beige, black or grey.
Colour blocking is once again all the rage from Saint Laurent's two-tone red and black tuxedo to Roksanda's irresistible pink and aubergine Cruella maxi dresses, Etro's rainbow-rich hippie polo dress, Chinti and Parker's pretty woman, skirts and dresses to sashay in at The Outnet and this joyous jaffa orange and red sustainable luxe merino wool coat by Winser London. The coat would look marvellous on any discerning fashion aficionado who has doubtless watched Breakfast at Tiffany's more times than they dare to admit!  The coat is currently £100 off in the sale.
There's a matching colour block Winser London dress (not in the sale). Winser London founded by fashion entrepreneur Kim Winser OBE is celebrating a decade of decoding how to dress well and create social and circular impact for women in conflict zones by collaborating with the actor and icon Gillian Anderson on a timeless capsule wardrobe.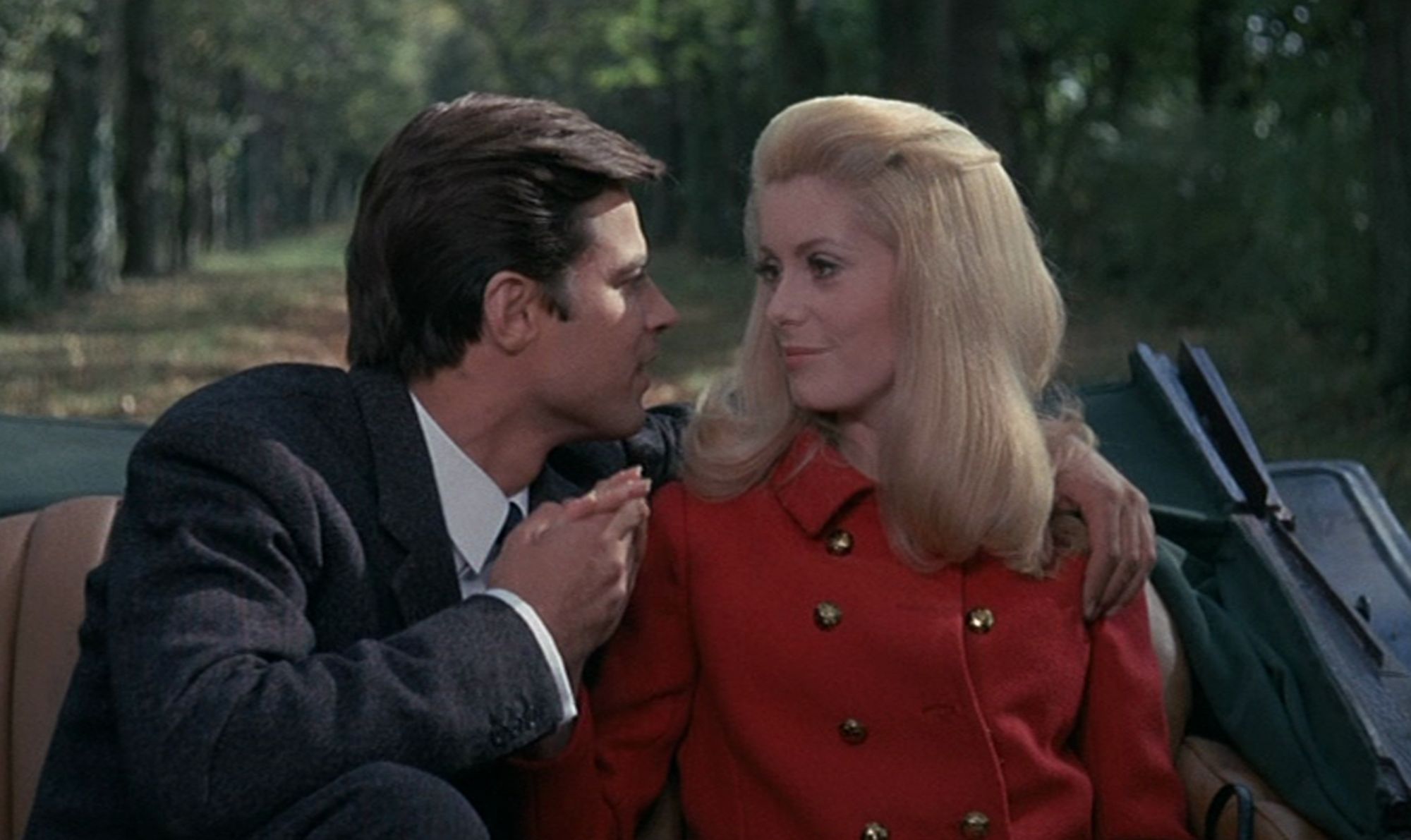 Colour block took off in 1965 when Yves Saint Laurent unveiled his work of art Mondrian dress, inspired by the work of the Dutch artist Piet Mondrian. There's an example of the dress at The Metropolitan Museum in New York. The design which embodies the bold spirit of the sixties still wows for the skill with which Saint Laurent was able to perfect the construction of the dress and hide all the shaping in the intricate seams in each precise block of colour to create a fashion work of art that a woman can move and do anything in!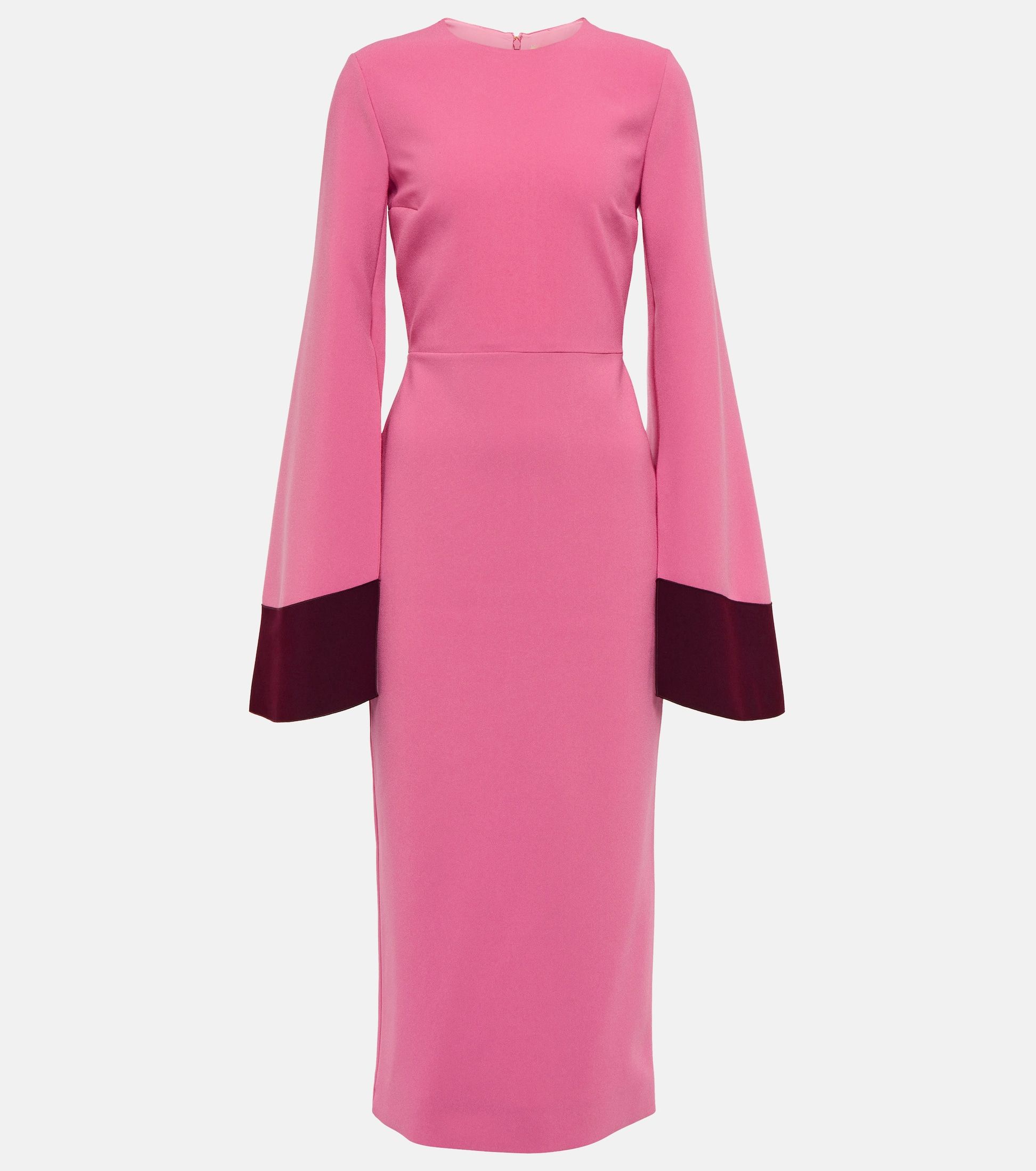 We have an exclusive 15% off code for subscribers of The Luminaries on full-price Winser London Fashion pieces. The code cannot be used on sale items. To receive the code via email please subscribe to our 100% magazine features feed here -  https://www.theluminariesmagazine.com/signup/
Existing subscribers and supporters, please email to request the code.  UK addresses only.
The code will be emailed to new and existing subscribers. UK only. The Luminaries and Winser London reserve the right to end this offer at any time, subject to stock availability. There is no cash alternative and the editor's decision is final.
Alison Jane Reid/The Luminaries Magazine Copyright April 2023. All Rights Reserved.
Watch or Buy the film  Breakfast at Tiffany's
Watch or Buy the film Belle de Jour