Journalist Alison Jane Reid Presenting the  Glam Ethical Hedonist Circular Fashion Catwalk Show and Organic Afternoon Tea Party, with Pukka Herbs Teas.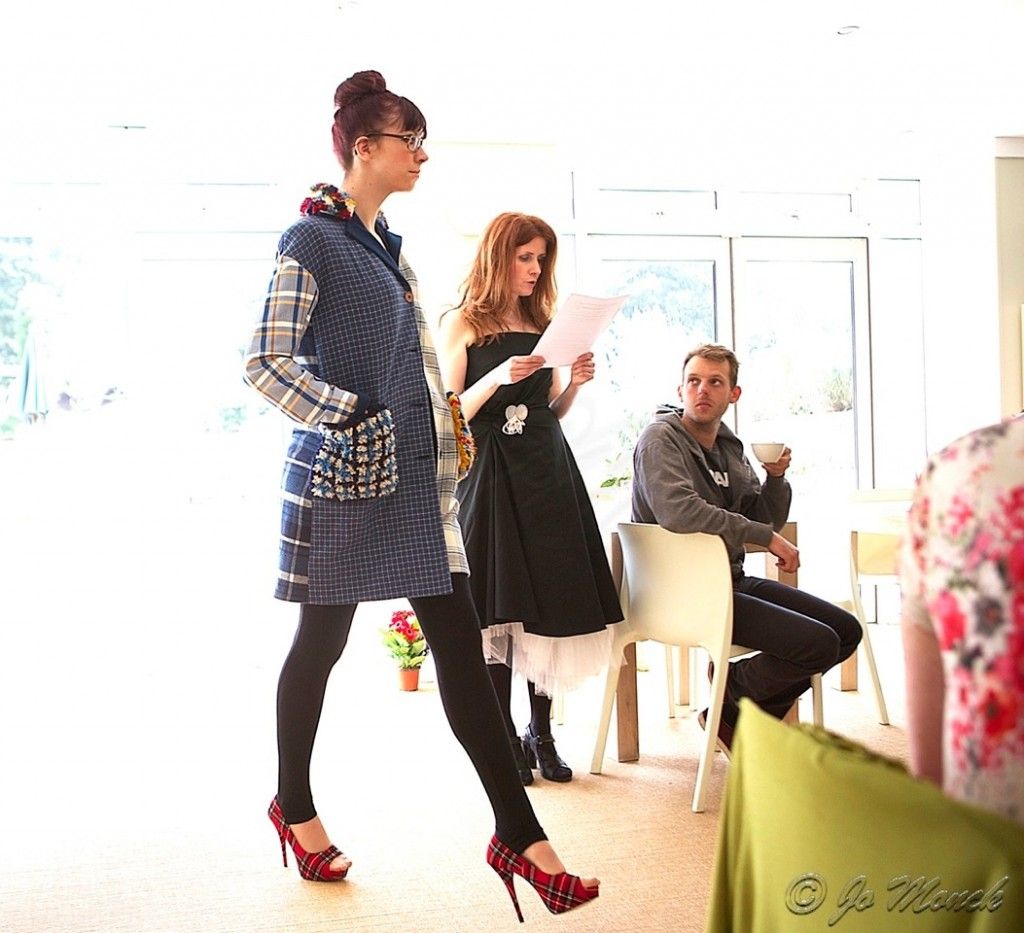 We are now crowdfunding our beautifully crafted new independent arts and culture magazine platform to bring you marvellous interviews, features  and live culture shows, free of vested interests. Our goal is to raise urgent funding via subscriptions and our exciting live interview culture show and to replace the loss of the entire Covid SEISS grant for the self employed and small businesses. (Read more below).  You can also support the magazine directly if you are based in the UK via subscriptions, tickets to our live and recorded interviews and captivating, responsible storytelling and consultancy work. How can we help you?  Please email us at the magazine - ethicalhedonistmagazine@gmail.com
President Kennedy declared, ""The Chinese use two brush strokes to write the word 'crisis'. One brush stroke stands for danger; the other for opportunity. In a crisis, be aware of the danger–but recognise the opportunity".
What is Ethical Hedonist Magazine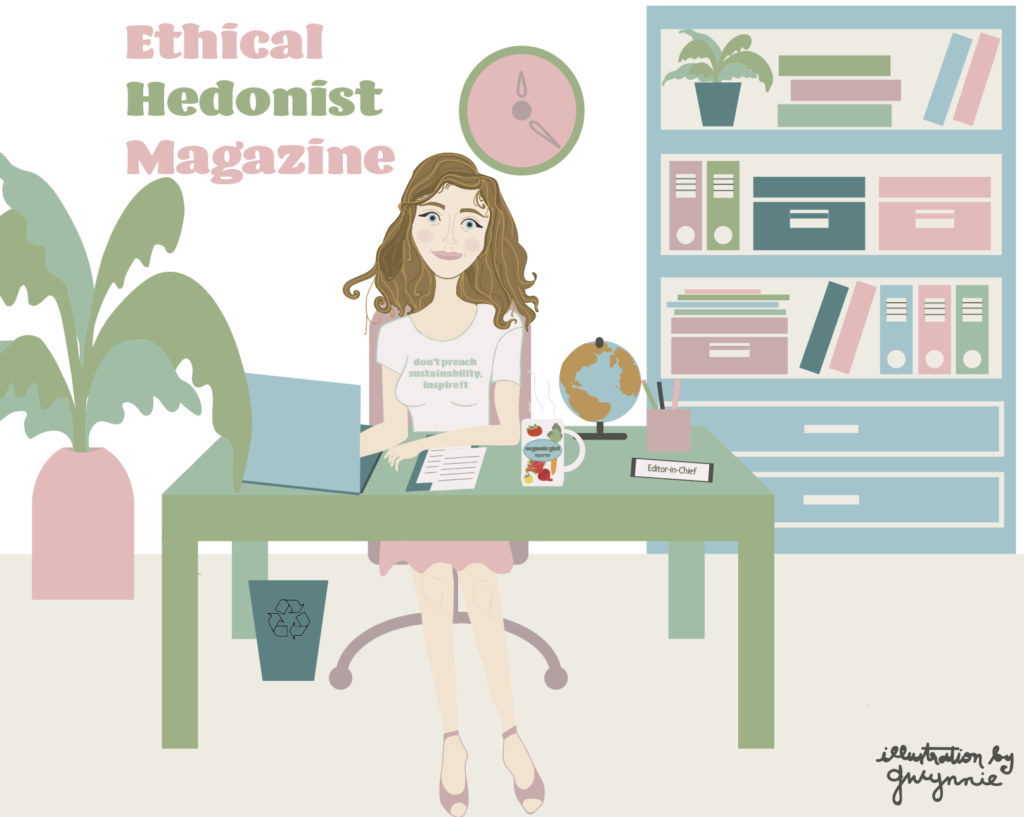 Think of us as a cross between Vanity Fair with a dash of National Geographic Magazine meets Harpers Bazaar in the thirties - the golden age of the magazine. We are inspired by the journalistic flair of Tina Brown and Julia Child for her love and celebration of cooking, ingredients and real food.
Ethical Hedonist Magazine is an Arts and Culture magazine with an independent circular and social impact focus covering film, drama, icons, food, fashion and organic living encompassing travel to society and functional health.
Our Very Special Arts and Culture Loving Readers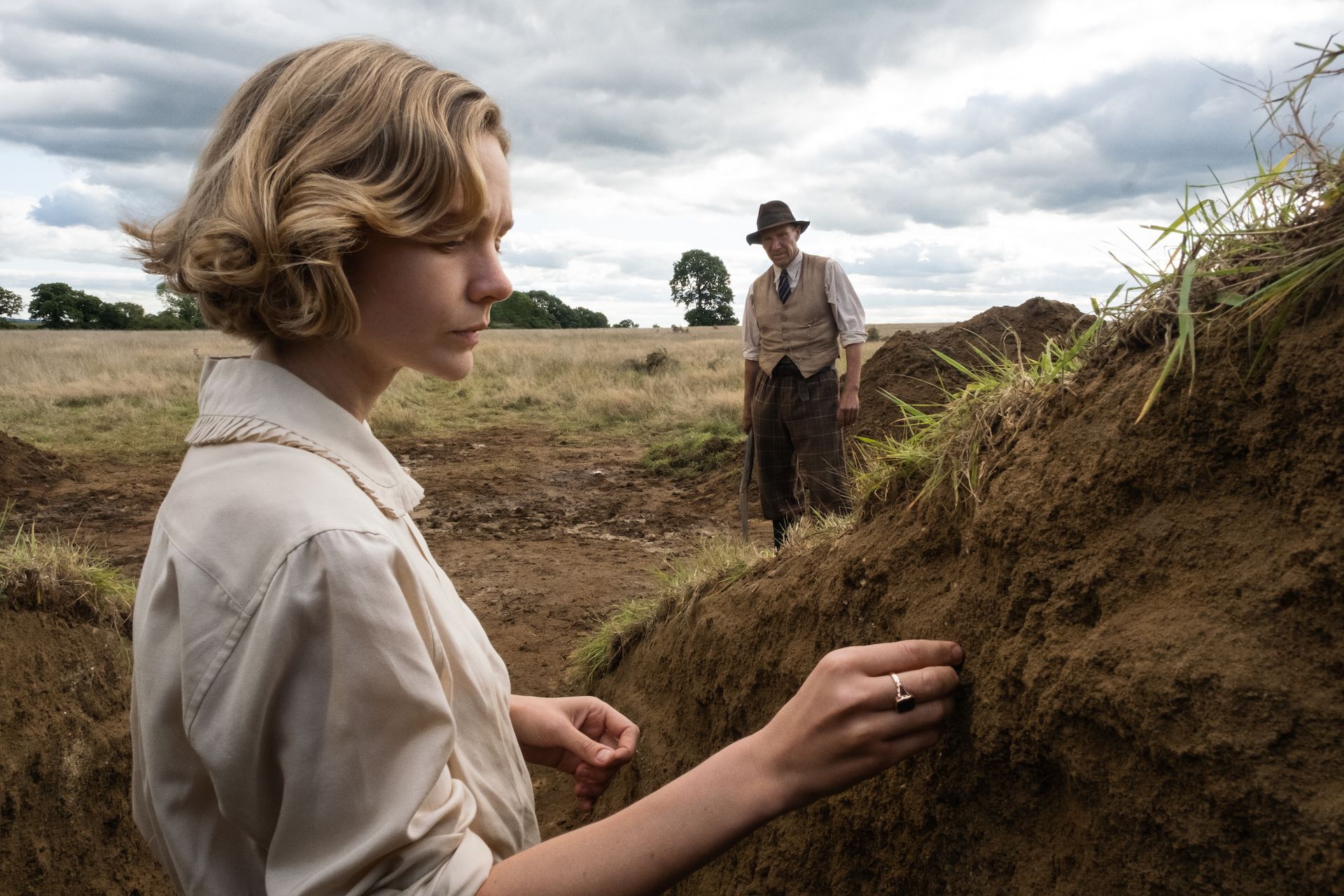 Support Ethical Hedonist Magazine for Quality, Independent Arts and Culture Magazine Journalism for culture vultures, Renaissance thinkers and artisan, organic and biodynamic foodies who want to live well whilst protecting our planet and creating fairer societies.
As the founding editor, writing and storytelling are my absolute life long passions. I wanted to be a journalist by the time I was twelve. My other passions are books, food, vintage fashion and dressing up not down to express creativity and imagination.
Testimonial
"Alison_jane writes beautifully. She tells a story like no-one else and really captivates you from beginning to end. She has the ability to write in a truly engaging way both in relation to everyday topics as well as more technical ones, taking you on a journey of discovery."
Vanessa Wright, Global VP Sustainability, Pernod Ricard.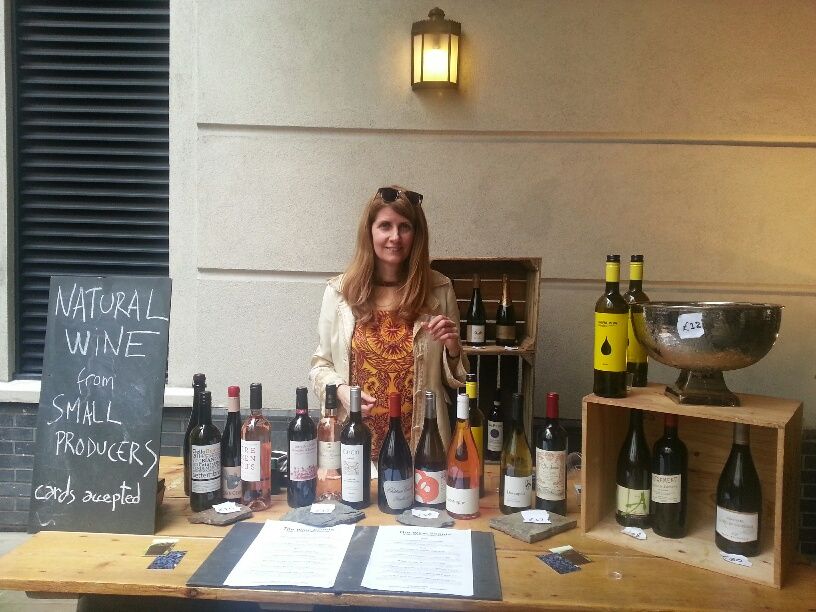 Interviews with Cultural Icons from Film, TV and Drama
I have interviewed hundreds of cultural icons since I first flew to New York to interview Joan Collins on Broadway in 1992. While getting Sir David Attenborough to talk about climate change, Ingrid Bergman and Casablanca was a thrill; and I will never forget a captivating interview with Karl Lagerfeld over supper in his favourite pavement cafe in Paris.
Working on National Newspapers and Colour Supplements
I loved working on national newspapers. Nothing beats the excitement of working on a daily or weekend paper. It is also a challenge, especially when you are told to ask very famous public figures personal questions and you can't feature circular fashion or organic and regenerative food as often as you would like to because of vested interests, including mainstream advertising.
After twenty years, and lots of extraordinary cover stories, it was time to launch Ethical Hedonist Magazine and offer a different arts and culture magazine and to explore the idea of journalism reimagined.
Ethical Hedonist celebrates the art and craft of feature writing and authentic storytelling.
We are a Culture Magazine with Ethics as Standard
I knew instinctively, that I didn't want to create a typical 'ethical magazine'. Instead, I wanted to write and edit a glamorous, aspirational, intelligent and more ethical version of the broadsheet magazines I have worked on for two decades. That means being free to dive into a topic or interview and write long-form features about real cultural icons and changemakers; unmissable interviews and film and drama reviews, focusing on the artist over corporations. To that, you can add our independent real food journalism focused on organic farmers and small producers. We love to bring your food stories from the field to the forest and bustling markets. Plus easy to follow real food recipes from chefs to artisans and captivating stories about the slow, circular, organic and vintage fashion movement.
" Imagination Rules the Roost," Declared Napoleon and So Does Authentic       Storytelling.
Why We are Crowdfunding
We are now crowdfunding to raise editorial funds to write, research and produce the magazine on its new platform via subscriptions and live interviews and experiences. The only thing holding back this  beautiful magazine is a lack of sustainable and consistent funding. Just imagine what we can do with your support and patronage.
Ethical Hedonist is updated monthly.
Quality independent magazine journalism is not funded by advertising. It is funded and supported by the audience it serves.
You can purchase a monthly or yearly subscription here and then we can enable your membership of the magazine. (For monthly, pay as you go and yearly subscriptions, these will be enabled on the magazine after your first payment. Going forward you will be charged monthly or yearly).  We are also crowdfunding to replace the entire Covid SEISS business grant. I was penalised for not submitting the magazine accounts in April 2020 because I was too unwell to do so after helping to care for my mother.
My mother is coming to the end of her life and I was late because I had been trying to juggle work with caring for a parent who requires 24-hour care and faces multiple health conditions including vascular dementia, cancer, bowel disease and kidney disease. Many of you will know how challenging and distressing it is trying to look after a parent and work. In fact, I would say it is impossible. I've spent the last ten months pivoting the magazine and recovering from my health and sanity after being witness to far too much suffering. (My mother now has 24-hour care).
I also mounted an appeal for SEISS. It took four months to gather the medical evidence and I was rejected again, despite having brought my affairs up to date as soon as I was well enough in September 2020.
This means we have received no financial assistance for the magazine during Covid after losing  100% of our income for almost a year. It has been extraordinarily difficult and challenging.  We've kept going with a very small business bank loan which has to be paid back starting in July.
Become a monthly magazine subscriber and come to our wonderful live magazine culture show and help us thrive! Go to the rewards section right now!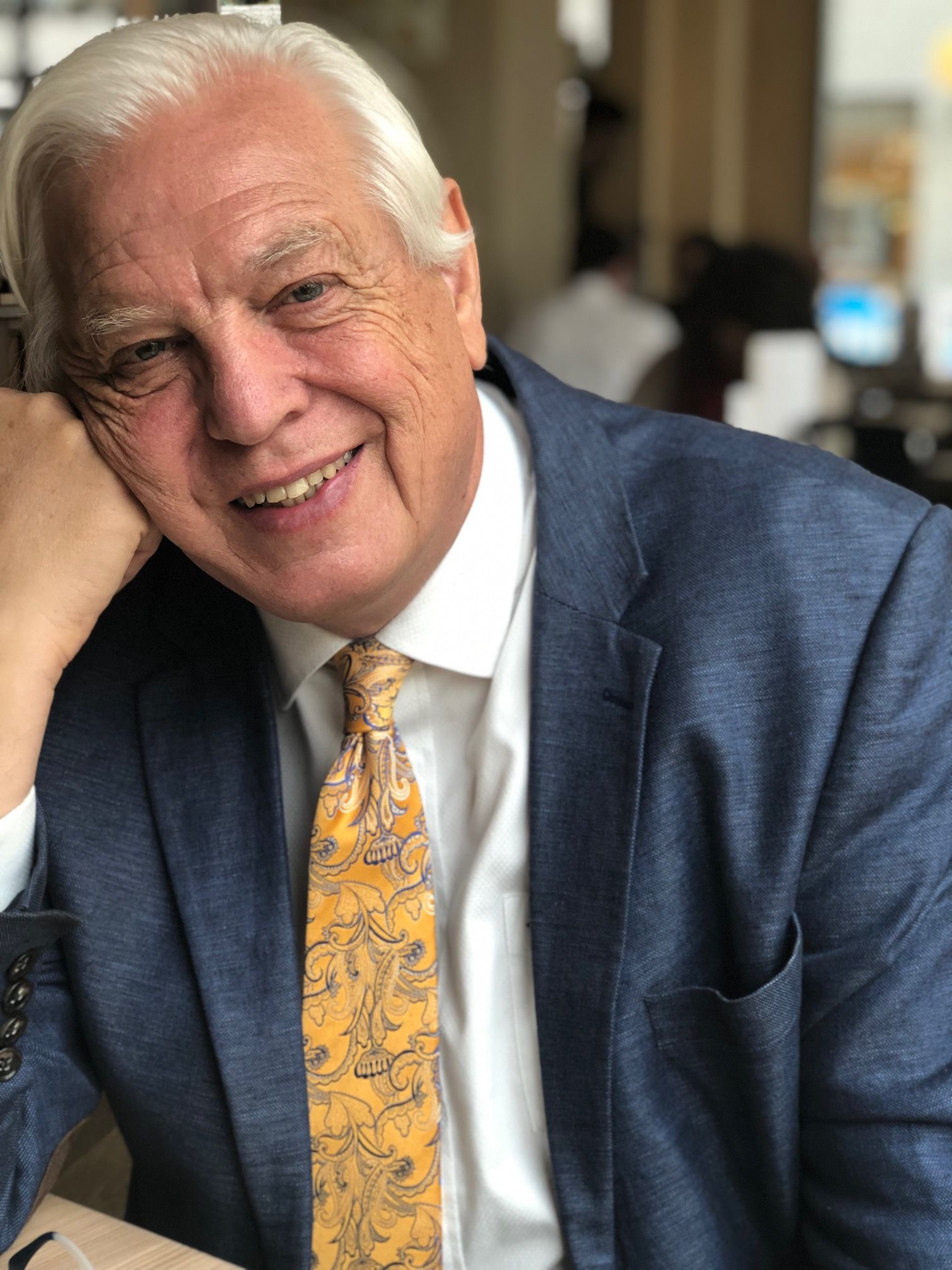 Come to Our Gala Interview Evening when AJ  will be in Conversation with Foreign Correspondent John Simpson CBE. March 27th from 2pm until 3.15 pm. Snap up a ticket in our reward section. (The show is recorded and can be sent to  patrons who can't attend live).
I've always wanted to have my own live talk show. When the pandemic happened, I thought what are you waiting for?
So, at the height of lockdown, I finally launched the talk show as the live companion to the magazine. I have always wanted to do since watching repeats of Michael Parkinson interviews with Mohammed Ali and Richard  Burton. The show has done wonders for my confidence and given me a renewed sense of purpose and excitement as a journalist. There are so many people to interview and stories to tell! The response has spurred me on too.
Ethical Hedonist Magazine Live Gala Interview Experience with John Simpson CBE.
See the magazine live with my next gala interview with the foreign correspondent, author and cigar love, John Simpson CBE. The theme is Bullets, Burqas, Cigars and all that Jazz.  The interview is live on Zoom on March 25th from 6.30 pm until 8 pm with an opportunity to ask John a question during the Q&A at the end.
Here is the trailer interview with AJ and John Here - https://youtu.be/U6Fz8vu-gtA This is a must watch interview! John has led the most extraordinary life and he is an accomplished author and former editor of Granta Magazine.
Four Reasons to Support Ethical Hedonist Magazine Now
Our Mission -  To champion a circular, regenerative society that works for everyone, not the few, through the power of journalism and storytelling with ethics.
For unforgettable, authentic storytelling over clickbait, especially long-form features and live recorded interviews.
We report on Artists, Artisans and little companies over Corporates and vested interests.
We are proud to be ethical as standard and to act responsibly.
We love to pass on knowledge and mentor the next generation of talented journalists, filmmakers, photojournalists and designers.
Recent Culture Shows have included interviews with foraging and award-winning organic chefs, notably Nina Matsunaga; the up and coming activist stars in Hollywood, how to slow down with Carl Honore; Chanel's secrets with author  Caroline Young; to ethical condoms; glamcycled fashion and Chantal Coady OBE,  the chocolatier who started the fair and organic chocolate revolution.
Ethical Hedonist Culture Show & Filmed Interviews
Fashioned from Nature Doc at the V&A
Interview with Fashion Icon Zandra Rhodes
Interview with Pukka Herbs Medical Herbalist Katie Pande
Buy your ticket in the rewards section.
Forthcoming Ethical Hedonist Culture Shows to Support
Pride and Prejudice Soiree - to include interviews with Jane Austen experts, period costume designers and experts on romance and dating.
Circular Fashion and the History of Borough Market, Plus Meet the Producer with Avant Habit and Mark Riddaway, Author of Borough Histories
Interviews with the Stars of the Slow Luxury Fashion Movement
Meet the Organic Farmer and Artisan Small Producers Show - a  celebration of real organic, local and biodynamic food and wine.
Testimonial
"That was absolutely amazing. You are a whiz kid. I enjoyed every fascinating minute of your three interviews. When is the next show? I have to be there."
Jane H, Hampshire.
Support Ethical Hedonist Magazine for Quality, Independent Arts and Culture Magazine Journalism for culture vultures, Renaissance thinkers and artisan, organic and biodynamic foodies who want to live well whilst protecting our planet and creating fairer societies.
Take a look at this interview and social impact fashion feature on    Gillian Anderson - actor, campaigner, style icon and champion for gender equality.
https://www.ethical-hedonist.com/gillian-anderson-lends-her-lovely-lips-to-raise-money-for-women-affected-by-war/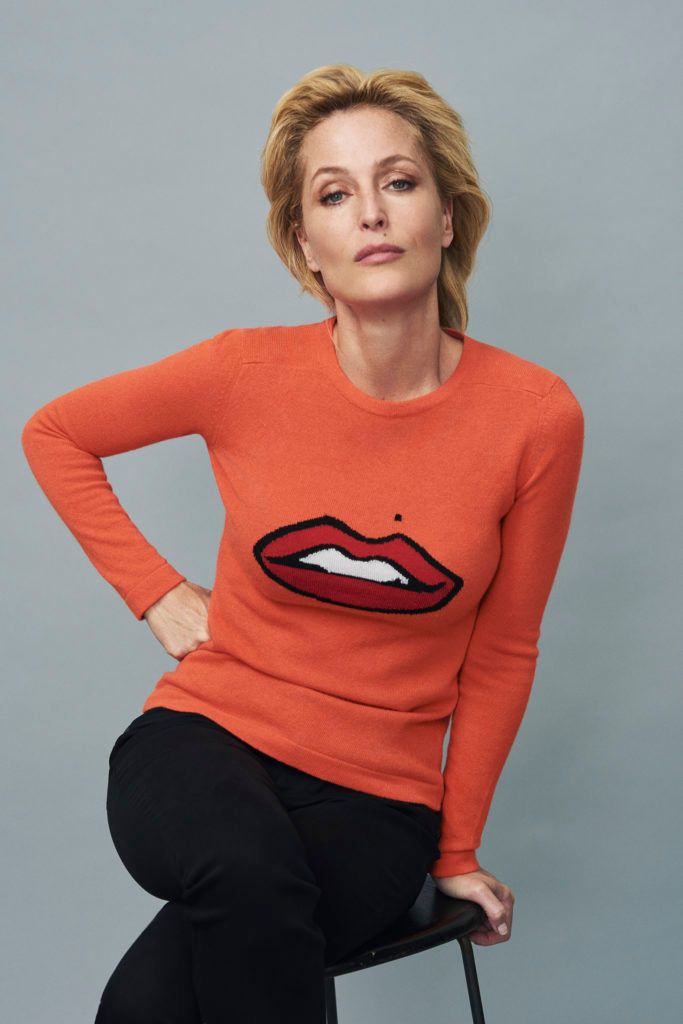 Why can't organic, social impact and circular ideas be cool, sexy and fun? We are here to show that they can.
Ethical Hedonist Magazine is edited and founded by celebrity feature writer and arts and culture journalist Alison Jane Reid. AJ has a twenty-year track record on UK nationals, magazines and colour supplements writing about cultural icons from Sir David Attenborough to the new generation of activists actors in Hollywood following in the footsteps of Jane Fonda, Robert Redford and Susan Sarandon and championing organic and biodynamic farming and slow food producers.
Like this feature on how to buy food from regenerative organic and grass-fed farmers - https://www.ethical-hedonist.com/top-organic-food-farm-shops-delivery/
Or this feature looking at how winemaking is becoming circular in the Rioja Region in Spain from championing art to replacing pesticides with a rather intriguing technique called 'sexual confusion'.
https://www.ethical-hedonist.com/rocking-rioja-with-sex-art-and-biodiversity/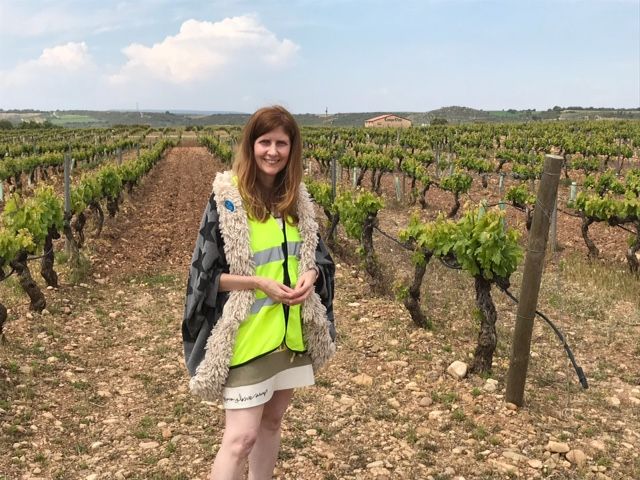 Read this in-depth slow fashion feature inspired by  Marilyn Monroe  and iconic fifties image of her here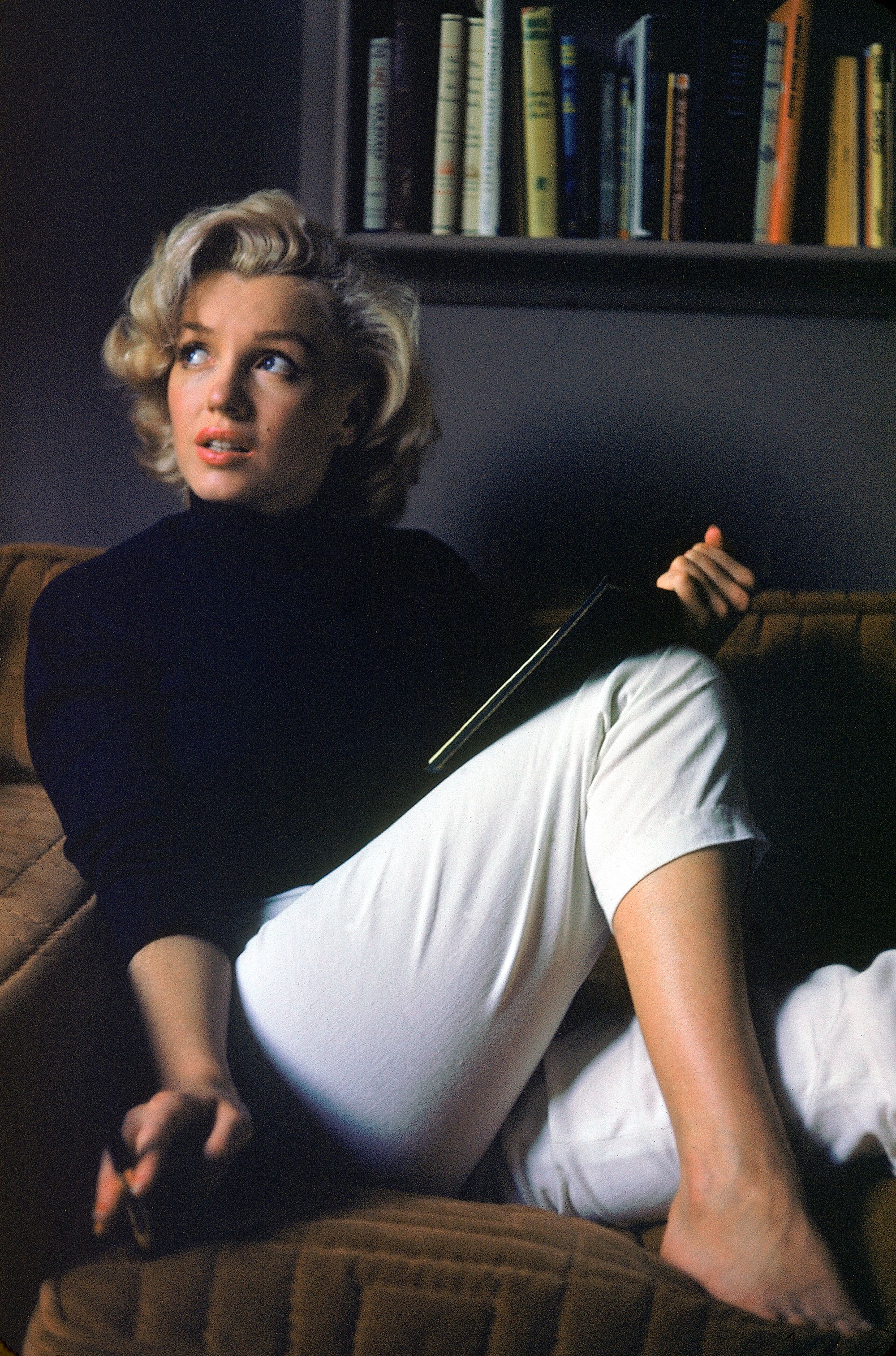 https://www.ethical-hedonist.com/marilyn-monroe-eternally-sustainably-in-style/
Back in 2004/5, I helped to kickstart the fashion revolution at You Magazine with features on Sienna Miller and the Daughters of Rock n Roll Royalty in magpie upcycled couture.
Here's my feature and short documentary filmed with Edwina Ehrman at the V&A Museum in London. The film looks at a fascinating and troubling 400-year-old relationship between fashion and nature.
The Future of Fashion & The Circular Economy
https://www.ethical-hedonist.com/the-future-of-fashion-the-circular-economy-2/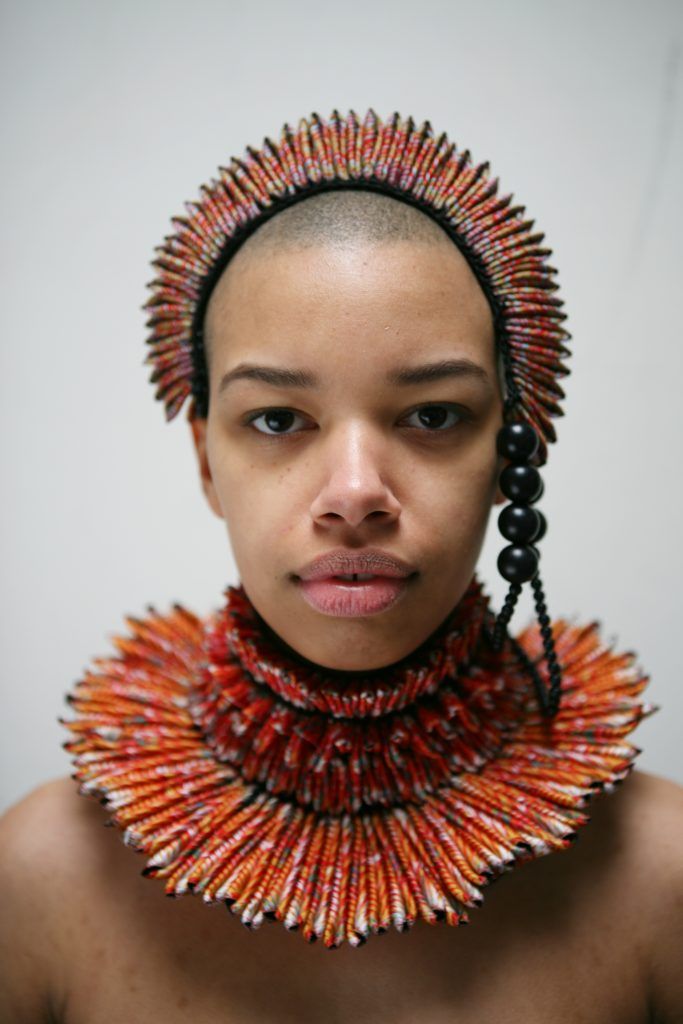 This handcrafted magazine is for people who want to read, watch and listen to inspirational, well-crafted journalism and storytelling that champions film, drama, real food, circular fashion and society with authenticity and ethics through a circular, organic and social impact lens.
Our Film, Drama, TV and Documentary Reviews, Interviews and Features are very popular. They include AJ's Review of Andrew Davies's beloved adaptation of Sanditon, based on Jane Austen final novel fragment.
https://www.ethical-hedonist.com/the-sanditon-review-pride-prejudice-undone-by-alison-jane-reid/
Sanditon examines important themes around female emancipation, slavery, race, entrepreneurship and family.
The Sanditon Review is now available as a special printed keepsake reward.
Or this long-form review and comment piece on The Crown -
https://www.ethical-hedonist.com/the-crown-dazzles-as-entertainment-but-has-it-des/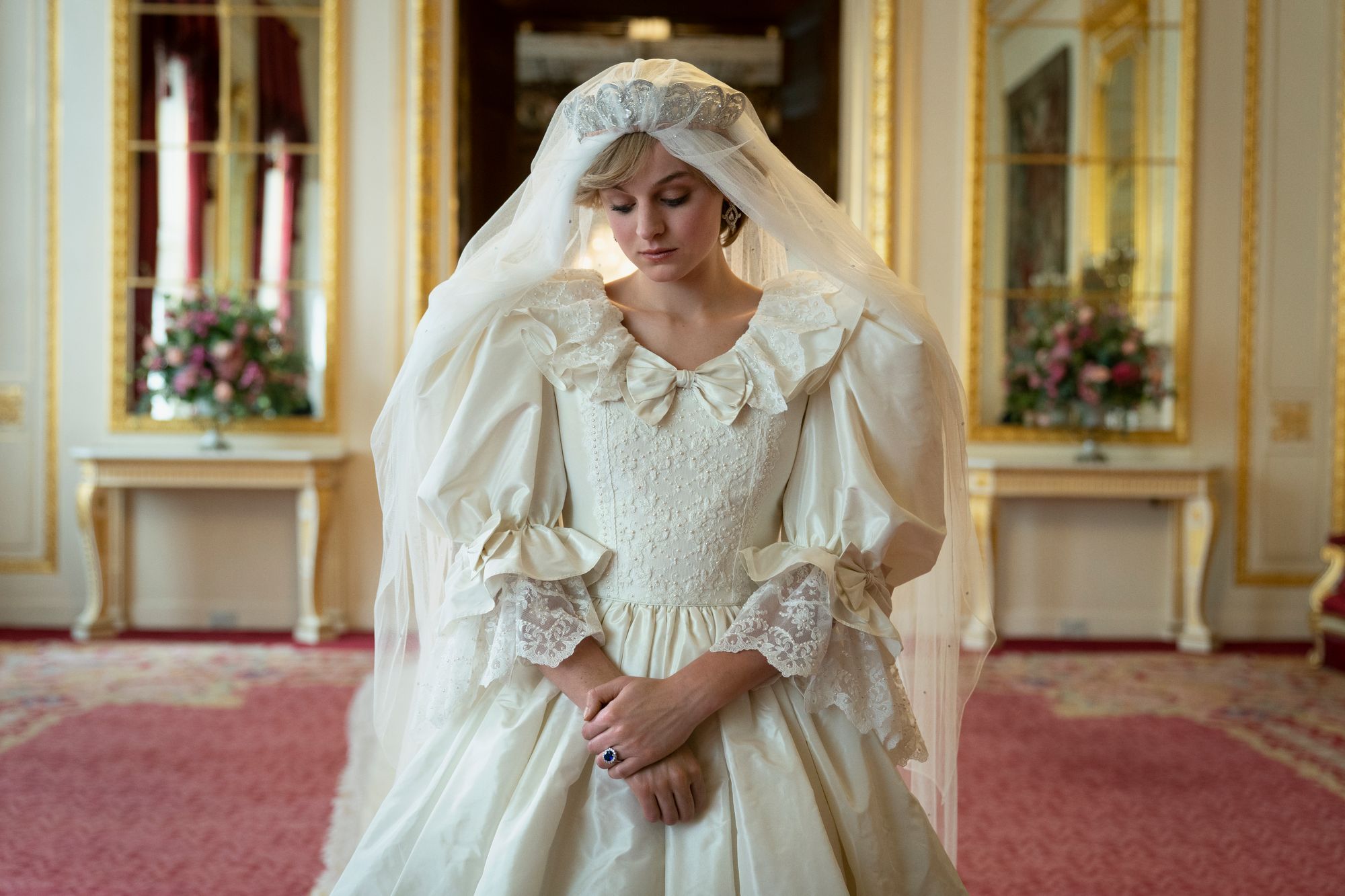 Subscribe and or support our new live culture show and help support the true editorial production costs of our monthly journalism features, interviews, reviews and news. Go to the reward section to choose your journalism reimagined reward.
How We Use Your Subscriptions and Donations
Your subscriptions show tickets and donations will be used to expand our monthly editorial features, interviews and news output. In late 2020, we moved to a new platform and a magazine subscription model. We also make money via tickets to our live culture shows, responsible consultancy work and sponsored ethical, organic and circular advertorials. ( Apart from Covid, when all opportunities came to a full stop). We only work with responsible companies. External advertising is set so low that it is not capable of providing any significant income and our goal long-term would be to remove Google advertising.
Help with Optimising the Magazine and Paid Work Experience
We will also use some of the funds to hire a part-time developer to optimise the magazine and complete all our new sections.  We would like to give shifts/paid work experience to a journalism/literature undergraduate and a  film/journalism student to help us with our exciting expansion into live interviews, shows and more recorded interviews. Visit our Youtube Channel to see what we have created with tiny amounts of funding so far - https://www.youtube.com/channel/UCEgsCG091O643WT_t9gT8Lg
Now more than ever we need a strong, independent media that you can trust while we inspire, inform and entertain you, ethically, with the features you want to read on the arts and culture, society, food, health and fashion that you won't see in mainstream media.
Here's an arts and culture feature on the best films, dramas and documentaries to watch to burnish the imagination: https://www.ethical-hedonist.com/the-magical-guide-to-film-drama-and-documentaries/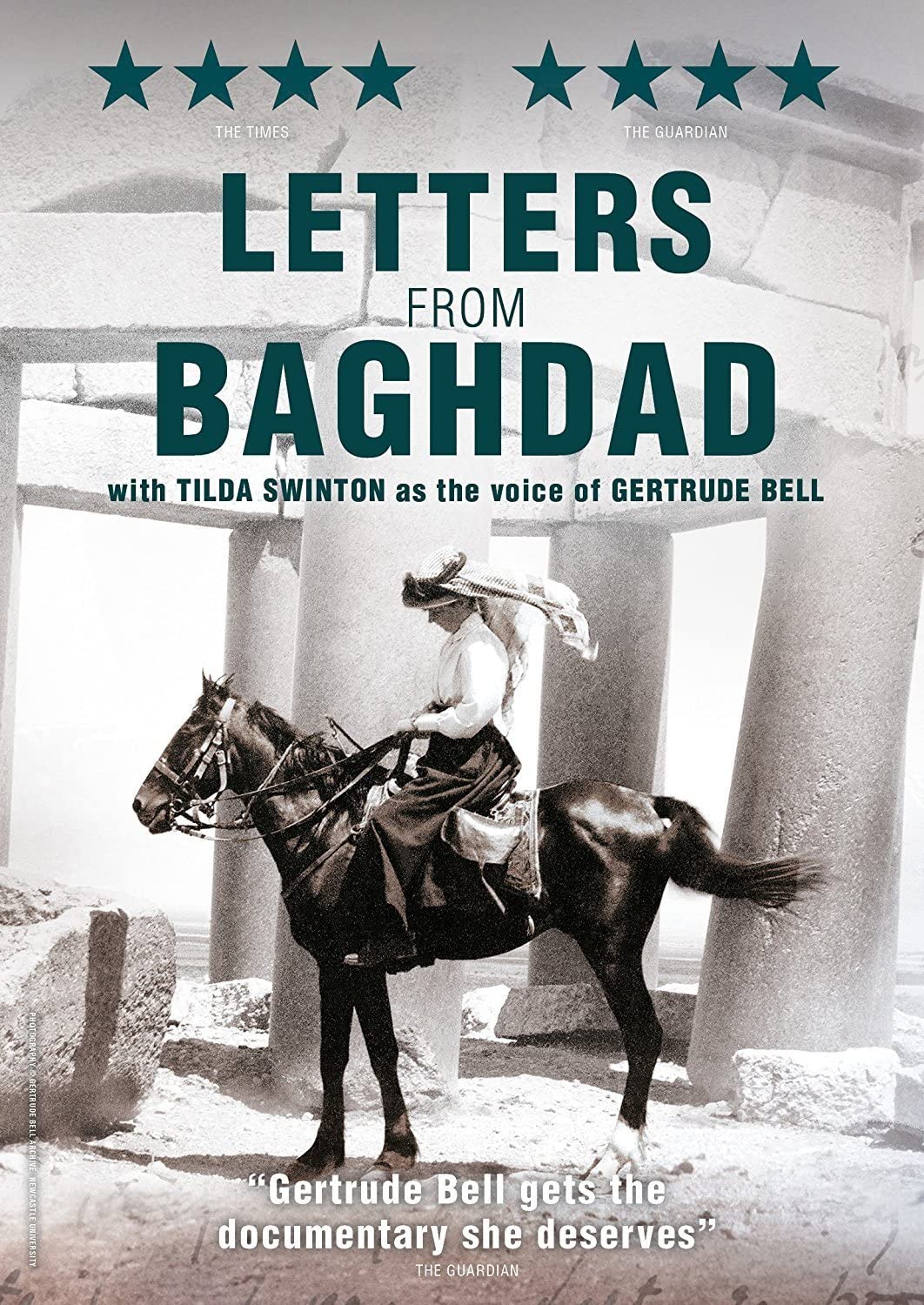 Subscribe and support our monthly magazine and new live and exciting culture show today. See the stories you want to read about or watch come to fruition because you are now part of our magazine community.
Quality journalism isn't funded by Google Advertising, which wouldn't even feed the office cat! It is supported by the community it serves.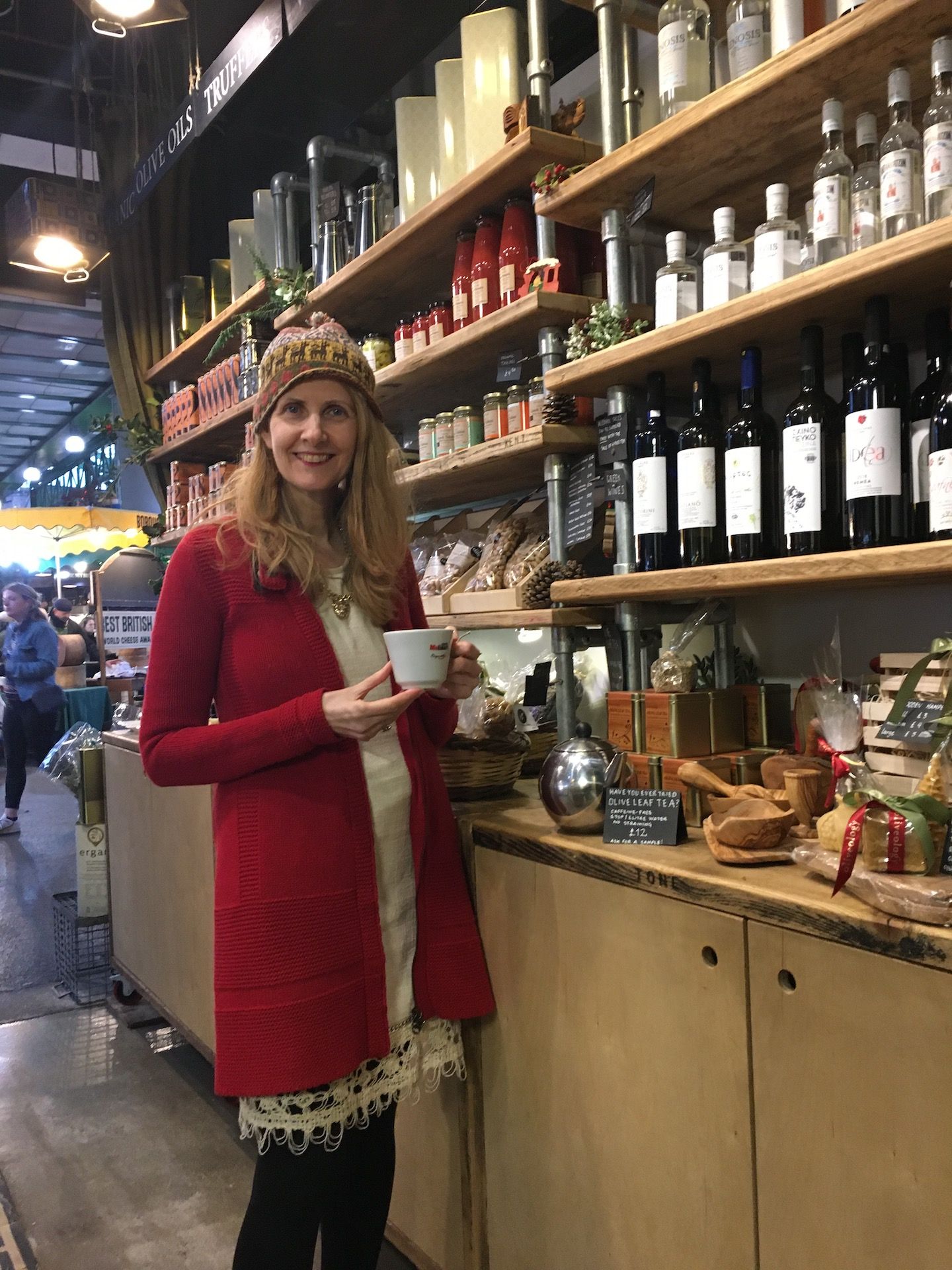 Journalist Alison Jane Reid Reporting on Organic, Artisan, Real Greek Food at Borough Market with the small food producer Oliveology
We examine how we can continue to enjoy and celebrate fashion whilst looking at how to make the industry excitingly circular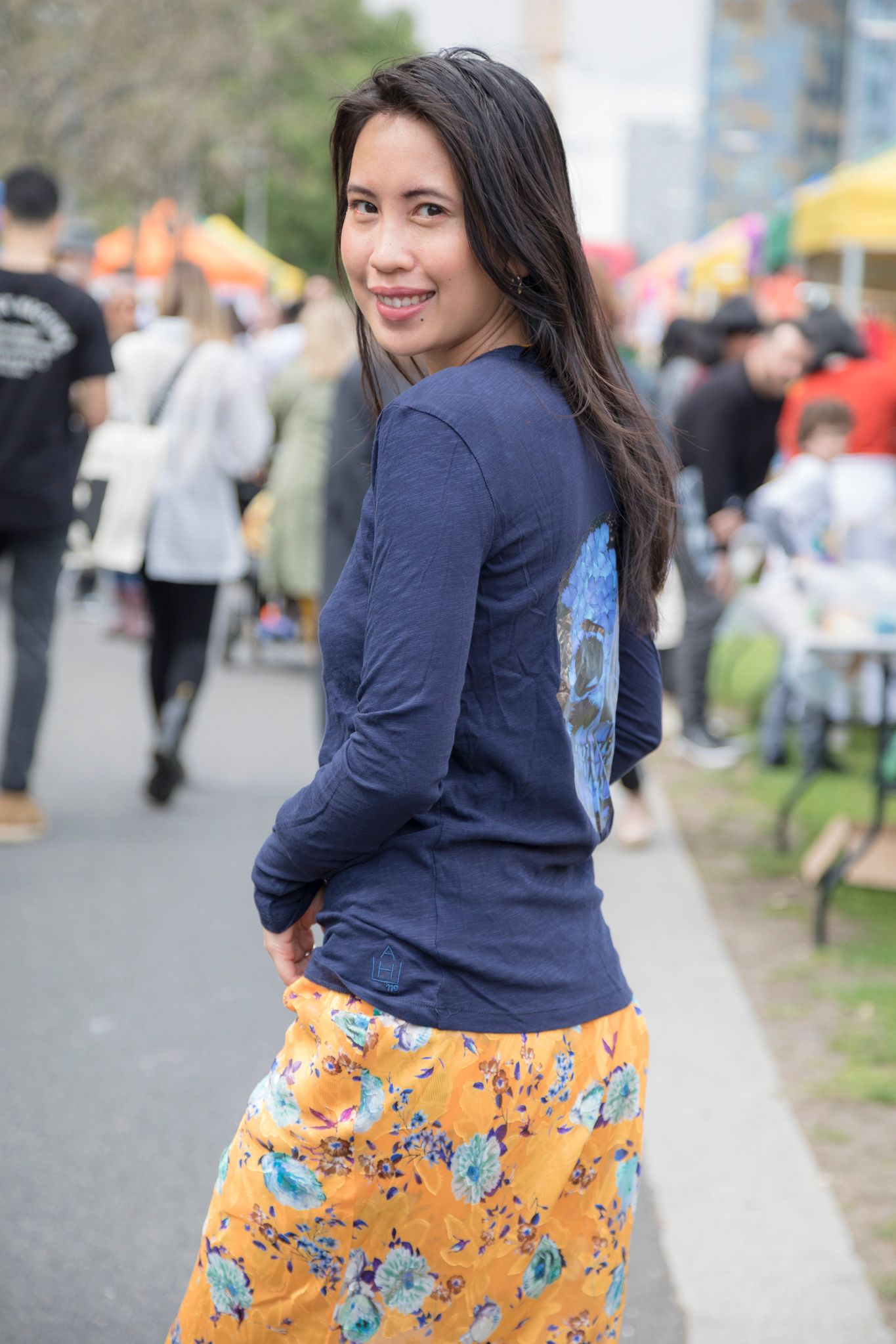 Avant Habit Uses Fine Art Designs to Create Circular and Organic Fashion made in a wind-powered factory in the  UK.
https://www.ethical-hedonist.com/avant-habit-fashion-as-art-for-the-modern-blue-stocking/
Live and Written Journalism Championing Culture, Food Fashion and the Arts
We show you exciting ways to burnish your imagination, nourish your mind and body and take care of this planet and our fellow humans.
More about Ethical Hedonist and  Our Journalist Editor,  AJ, Alison Jane Reid
Hello, I'm Alison Jane Reid, the journalist founder and editor of a different kind of magazine - Ethical Hedonist Magazine - www.ethical-hedonist.com Ethical Hedonist is a vibrant, online and live independent arts and culture magazine.
Now in our  5th year, we are the magazine for people who love arts and culture magazine journalism and storytelling and want to see small, independent media companies thrive.
Ethics Are Very Important to Me
Think of us as an old school magazine that champions writers, actors, filmmakers, farmers, artists, small food producers and fashion artisans, over corporations and big business.
Testimonial
"Alison Jane Reid has a formidable background as a feature writer, previously working for important national publications including The Times. She has extensive experience interviewing the great and the good, so it was a privilege to be interviewed by her about my art and passion for conservation. Alison's questions were intelligent and thought-provoking and made for an excellent feature in The Ethical Hedonist, which is definitely set for great things!"
Claire Milner, Artist and Conservationist
Alison Jane with Friend and Actress Jenny Agutter star of Call the Midwife, The Railway Children, Spooks, Walkabout and Equus.  AJ and Jenny are wearing little black dresses fashioned in organic cotton for a film at London Fashion Week.
Journalism Championing Culture, Food, Fashion and the Arts
Read the  Review of the Dig, an intelligent, thought provoking film that examines life and death, our place in the galaxy and the circle of life.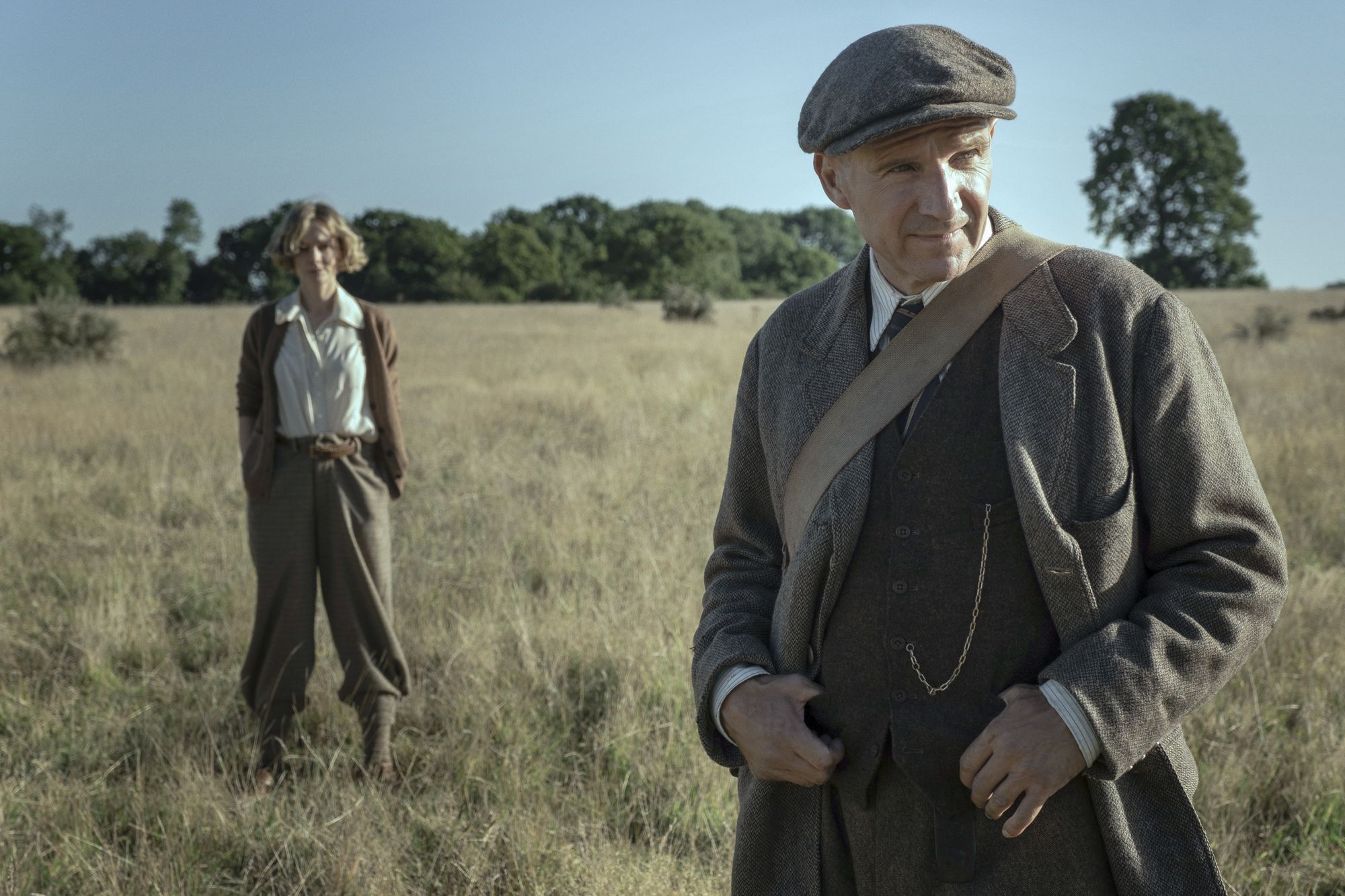 The Dig, Streaming on Netflix and Reviewed by AJ in Ethical Hedonist Magazine in a feature that looks at the circle of life and death.
About Our Journalist Editor,  AJ, Alison Jane Reid
My Track record on UK Broadsheets, Magazine and Colour Supplements
I started my career at Mirror Group Newspapers as a feature writer and fashion editor. I went on to work for The Times Magazine for a decade as a celebrity feature writer and fashion editor. I also spent two years working for The Lady Magazine and my writing has also been syndicated globally and published in - The Sunday Times, The Independent, ES, Red,  Illustrated London News Group, The Evening Standard, Country Life, Coast and Harpers Wine and Spirits Magazine.
Interview Highlights
My interview highlights include - Three major interviews with Sir David Attenborough, Karl Lagerfeld, Naomi Watts, Josh Pyman, Keira Knightley, Sienna Miller, Iman, Gordon Buchanan, Britt Rentschler, Anna Friel, Glenn Close, Ted Danson, Jenny Agutter, Rosamund Pyke, Vanessa Redgrave, Linda McCartney, Joely Richardson, Clive Owen, Terence Donovan, John Simm, Anna Friel, Colin Morgan, Heidi Klum, Joan Collins, Helena Christiansen, Clive Owen and Brian May.
Everything we do is driven by a passion for great writing, storytelling and editorial independence.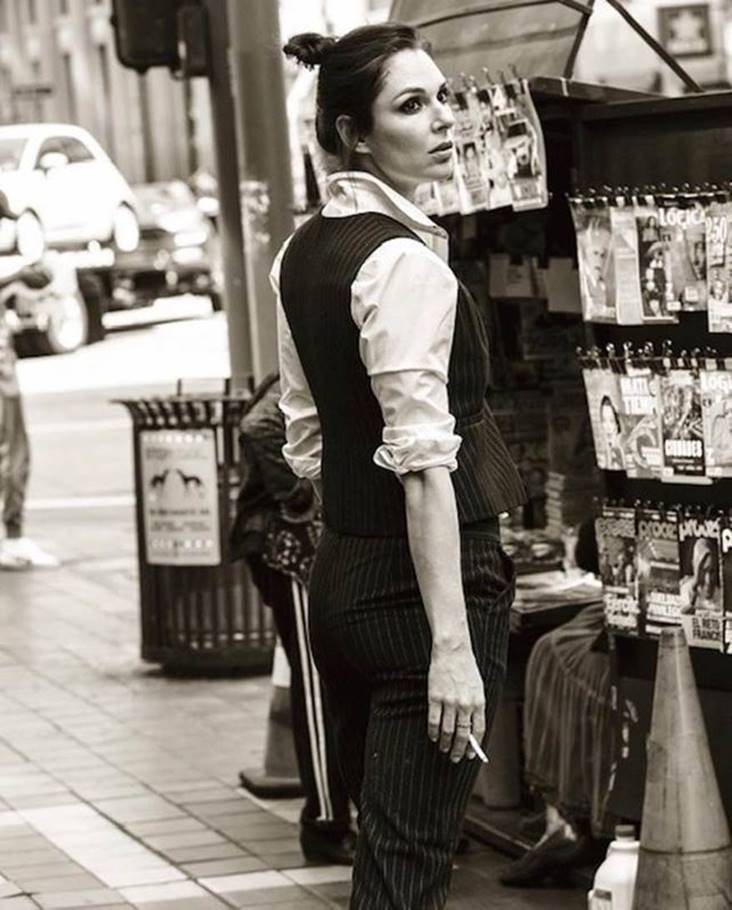 Film, Television and Stage Actress and US Mensa Member, Britt Rentschler
Subscribe to Support Journalism That Delivers Stories that Matter with Ethics, Integrity, Intelligence and Glamour!
While Covid has affected us and all our ethical business opportunities and relationships stopped from March to December 2021, that isn't the real problem for quality independent magazine journalism and why we need your urgent support and patronage.
Quality Journalism V Clickbate and Monopolies
The problem is the fundamental unfairness of the internet which rewards click bate and sensationalism over quality, independence, ethics and integrity.
Over the past decade and more, it has become very hard to be a journalist with integrity and high standards and still make a living. The internet has done enormous damage to quality journalism and understanding what journalism is and isn't.  Journalism is about news, ideas and the stories of the day. It is not about paid content or influencers. That as Katherine Graham said is just advertising.
Of course, advertising has its place in a magazine. We keep editorial and advertising separate. We also strive to only feature genuinely ethical, social impact and responsible companies and charities.
Journalism Today
Over the past decade and more, many people have stopped paying for a daily newspaper or favourite monthly magazine as the web was flooded with free, paid for 'content' and fake news.
The trouble with free content is that someone, somewhere is paying for that content and in the majority of cases, it is a paid-for opinion that is not free of bias or vested interests.
We have featured Sanditon in a long-form review and news feature in support of the #savesanditon fandom. The Review is now available as a printed, keepsake reward in support of the magazine and more arts and culture journalism.
Journalism Supported by the Readers and Community it Serves
Now the tide is turning and people who love real journalism which is about ideas, news and storytelling know that you have to support it, pay for it and become part of the community of that magazine or newspaper.  This is what I am asking you to do. I am also asking yo all to respect the time, expertise and talent that goes in every piece of journalism in the magazine and to pay for the experience of reading and enjoying it.  Join our magazine world, enjoy our long-form interviews, features and reviews and come to our live arts and culture interview show or listen to a recording when you are cooking or perhaps taking a road trip to discover a place that you read about in Ethical Hedonist Magazine. A place you can't wait to go and experience up close and personal.
You might be surprised to learn that high-quality journalism is not funded or in any way supported by Google. The company has made billions from serving adds on niche magazines and news sites. However it has not passed enough of the revenue on to us the journalist producers. It has kept advertising rates so low that it is impossible to make sustainable revenue from ads unless standards are dropped and we go for click bate, not quality. We don't do that.
Interviewing Talented, Fascinating People
Writing and interviewing fascinating, talented people is my reason for getting out of bed! From a galaxy of actors in the UK and Hollywood to Sir David Attenborough; to the sustainable head of wine at Campo Viejo; the organic hero farmers who protect our food, soil and biodiversity and the talented designers transforming fashion. This  is a job I  am proud to have done for more than 20 years. People who are trailblazers in their field and make our world shine are my inspiration and greatest passion in life.
Above all, I hope you love the authenticity of what we do and want to adopt us, talk about us and subscribe to become part of our magazine and help us come through difficult times and flourish like Scheherazade -  because great storytelling with authenticity is always in fashion.
Ways to Help Ethical Hedonist Magazine Thrive
Now crowdfunding via Crowdfunder.co.uk. You can also support us via our new subscriptions here  - https://www.ethical-hedonist.com/signup/
Our immediate goal is to raise at least £5,000.
John Simpson Live Interview with AJ
Buy a ticket to the John Simpson live Gala Interview next Thursday between 6.30 pm and 8pm. AJ will be in conversation with John about his remarkable life as a foreign correspondent, author and speaker.
AJ is also available for her one of a kind  responsible consultancy storytelling services. Please email us at the magazine to discuss your requirements - ethicalhedonistmagazine@gmail.com
Our Magazine Atelier
If you are based in the UK, you can also support the magazine by buying organic health foods from Pukka, Biodynamic Skincare,  Organic CBD from Zen CBD  and exquisite vintage clothing from our  magazine atelier here -  https://www.ethical-hedonist.com/shop/
Very Best Wishes, Alison Jane, Founder and Editor, Christian,  Rachel and our specialist contributors. Team Ethical Hedonist, March 2021.