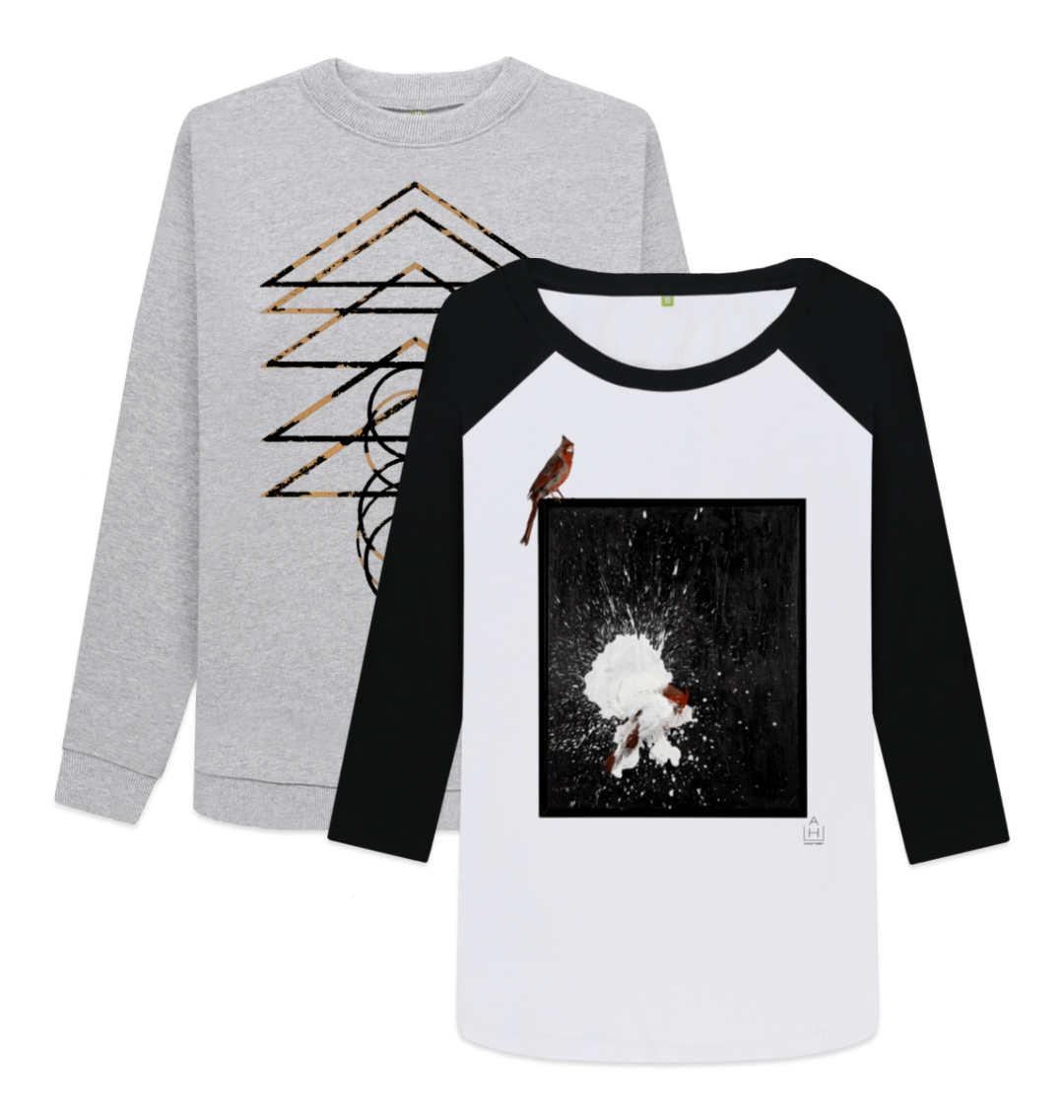 "Fashion is not something that exists in dresses only. Fashion is in the sky, in the street, fashion has to do with ideas, the way we live, what is happening." Coco Chanel.
Are you a modern blue stocking? A patron of the arts? Do you have a passion for whiling away hours and hours in the print room at the V&A, The British Library or the Saatchi Gallery? Then you will be drawn to Avant Habit - a circular, fair and organic fashion house born out of London's great neighbourhood markets and cultural events that adorns chic and extrovert activewear and where did you get that tote bags, with the beguiling and very different work of two fine artists Kelly McCallum and Serene Walker.
The pied piper behind Avant Habit is Noshua Watson, culture lover, former journalist, organic balcony gardener and expert in CSR and apparel supply chains who wanted to help her talented artist friends to sell more than one or two pieces of their art a year, and to do so in a way that is ethical, circular and champions organic, regenerative farming practices.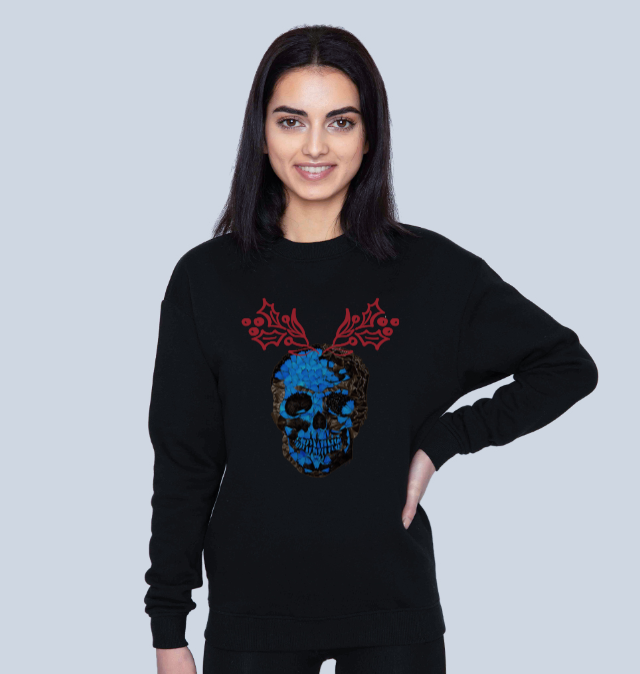 "Artists often turn to jewellery making and then I thought why not fashion?" Noshua tells me. As an ethical business woman, mum and keen gardener who radiates joie de vivre over our zoom chat, Noshua's has created a small, thriving artisanal and responsible business out of a subject she loves and that is inspirational.
The story doesn't stop there. Each organic cotton garment is made at Teemill the only fully circular, wind-powered ethical fashion factory in Freshwater on the Isle of Wight, once home to the poet laureate, Alfred Lord Tennyson.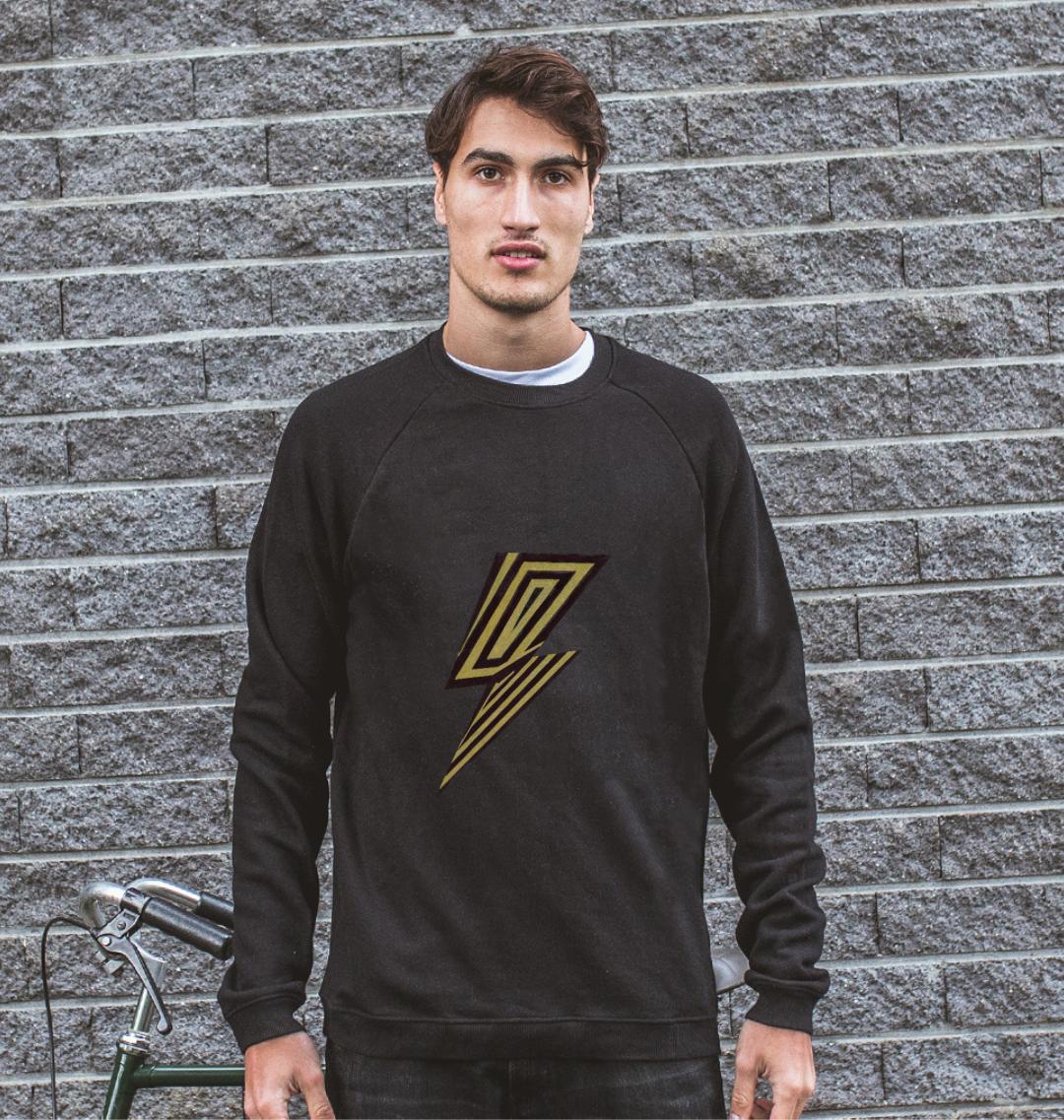 So, if you are going to wear a dash of fashion meets art, what would you like to to convey to the world today? Perhaps you are feeling star-struck, you want to feel a little bit invincible like Superman or Wonder Woman or you admire the exquisite, English Eccentric complexity and beauty of a hand-drawn, Victoriana-inspired, 3D sculpture, in which case you will love Kelly's take me everywhere owl, complete with peacock plumes or the beguiling bird perched on a tray, which seems to have really delighted Avant Habit's art and culture-vulture loving patrons.
Personally, this writer and maximalist is drawn to the skull which radiates fun, eccentricity and charisma and I rather like the idea that it could be Christmas at any  time of the year!
"My work has always been about exploring themes of death and decay, and using precious metals as well as other luxurious materials to make these concepts appear beautiful as opposed to disturbing. I am also very interested in surrealism and and the anthropomorphism of animals. As my work is all one off and time consuming to make, I love working with Avant Habit as a way of giving my work a new life and a new audience, pieces that are fragile and usually limited to gallery spaces now can exist in the world in a new way, and can be appreciated differently." Kelly McCallum.

Kelly originally trained as a vet and she is inspired by taxidermy and the maximalist art of the Victorian age, while Serene's bold, graphic, pop art images are born out of the world of advertising, the  Art Deco era and the need to convey an idea instantly and simply.
Two years in the making, Noshua setup the ethical, organic and circular supply chain for Avant Habit and then launched her artists charismatic, head-turning apparel for men and women at London's local and cultural pop ups, markets and music festivals such as Love Box.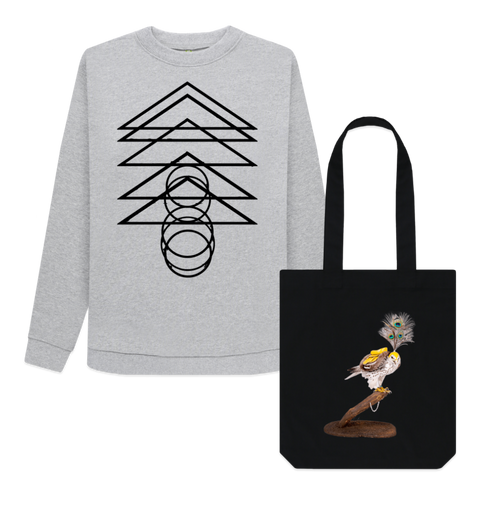 She tells me, "It makes sense to hang out where culture vultures like to go and some places you might not think of, such as the lobby of a bank! People were initially surprised to see us selling art as fashion in HSBC, but then they loved it."
Of course, Covid has presented some headaches and challenges to a small circular and artisan fashion house that has been dependant on meeting its customers face to face.
"We had to go back to basics and ask the question 'who really love us'? " says Noshua. "Then we spent more time with these blue stockings and culture lovers and literally asked them what they love to do and what they like and dislike about Avant Habit. What we found is that they love to travel, to experience art and culture and they often buy fashion for someone they love or a friend, and then they pickup something for themselves too. Feedback is so important."
" I'm an unfiltered pacifist experimenting with graphite, ink and collage striving to mediate an equilibrium between order and chaos. Working with Avant Habit has been life changing." Serene Walker -  Fine Artist.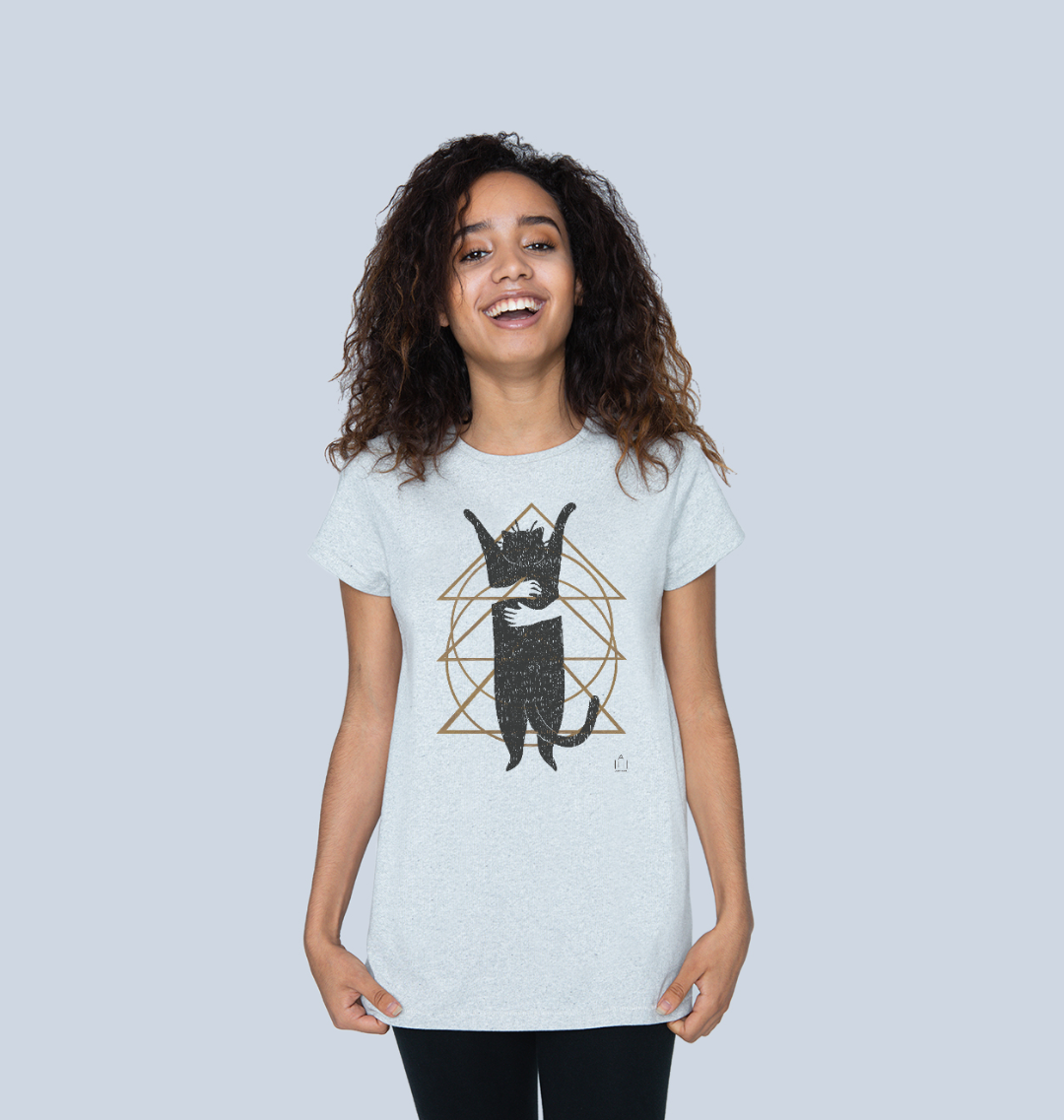 That is before we even explore the importance of quality and the faithful reproduction of fine art onto fashion. While replicating a hand-drawn star by a fine artist on a white t-shirt or hoodie might not appear too complicated, in fact it is! Noshua had to enlist the help of a graphic artist to transfer Serene's magnetic star onto a t-shirt and even reproducing just the right tone of gold is a science which has to be just right before the on demand digital printing presses run at Teemill.
Did you know that the colour gold also contains shades of apricot and pink? No, neither did we!
All this attention to detail has certainly paid off.  After all, you are investing in a piece of wearable art. It is also exciting to know that when  your beloved t-shirt has worn out you will be able to send it back to Teemill to be broken down and made into a new, circular ethical and organic and circular fashion work of art and let your character and ideas shine without having to say a thing, unless you want to shout it from the rooftops!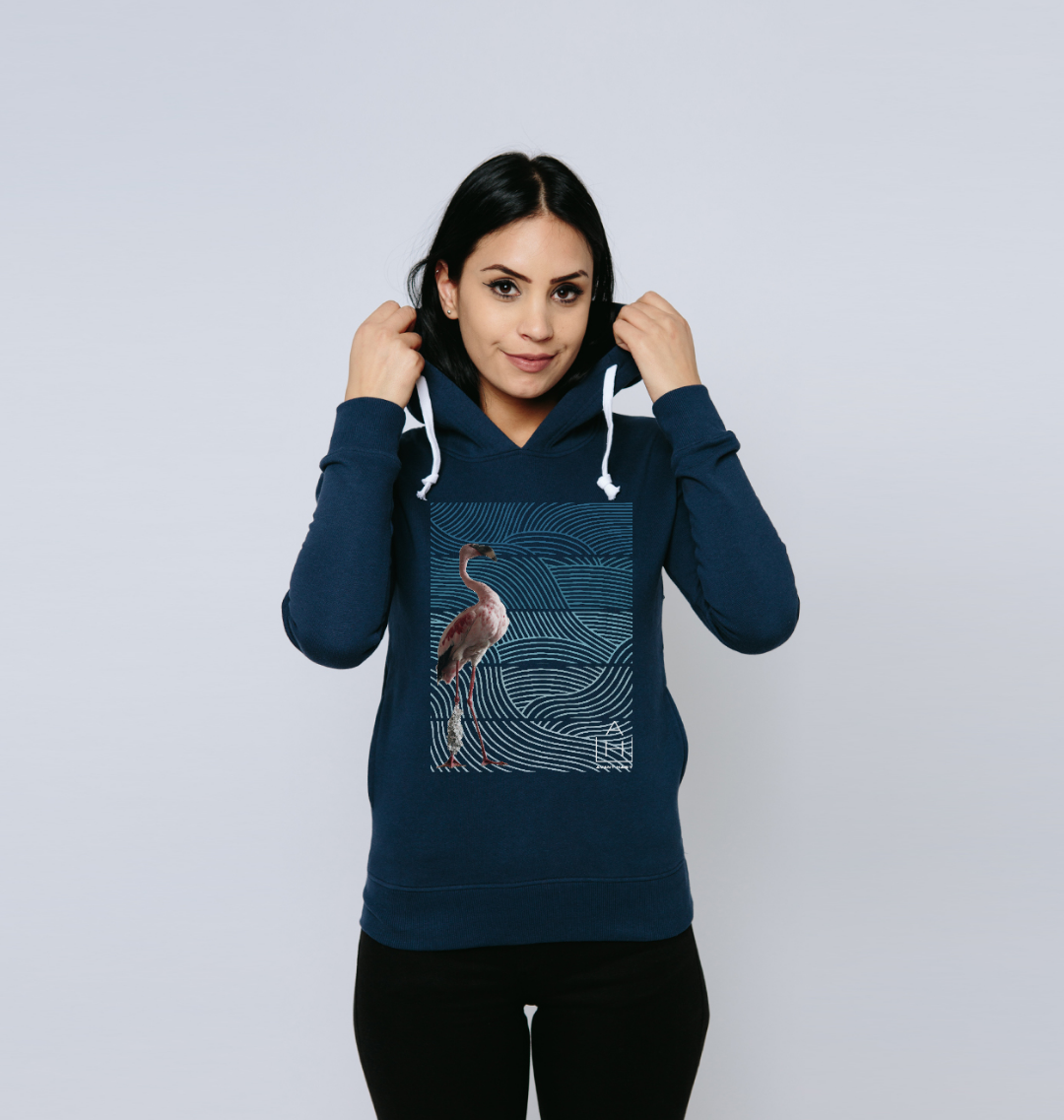 Prices for Avant Habit's Chic casual wear range for men and women start from £19  for a t-shirt up to £75 for a classic bundle of two garments.
For more info visit Avant Habit online.
This feature is sponsored by Avant Habit and Noshua Wilson. Avant Habit is an artisan ethical and responsible luxury company and a member of our responsible luxury business and storytelling club. For more information email AJ, our editor at the magazine - ethicalhedonistmagazine@gmail.com