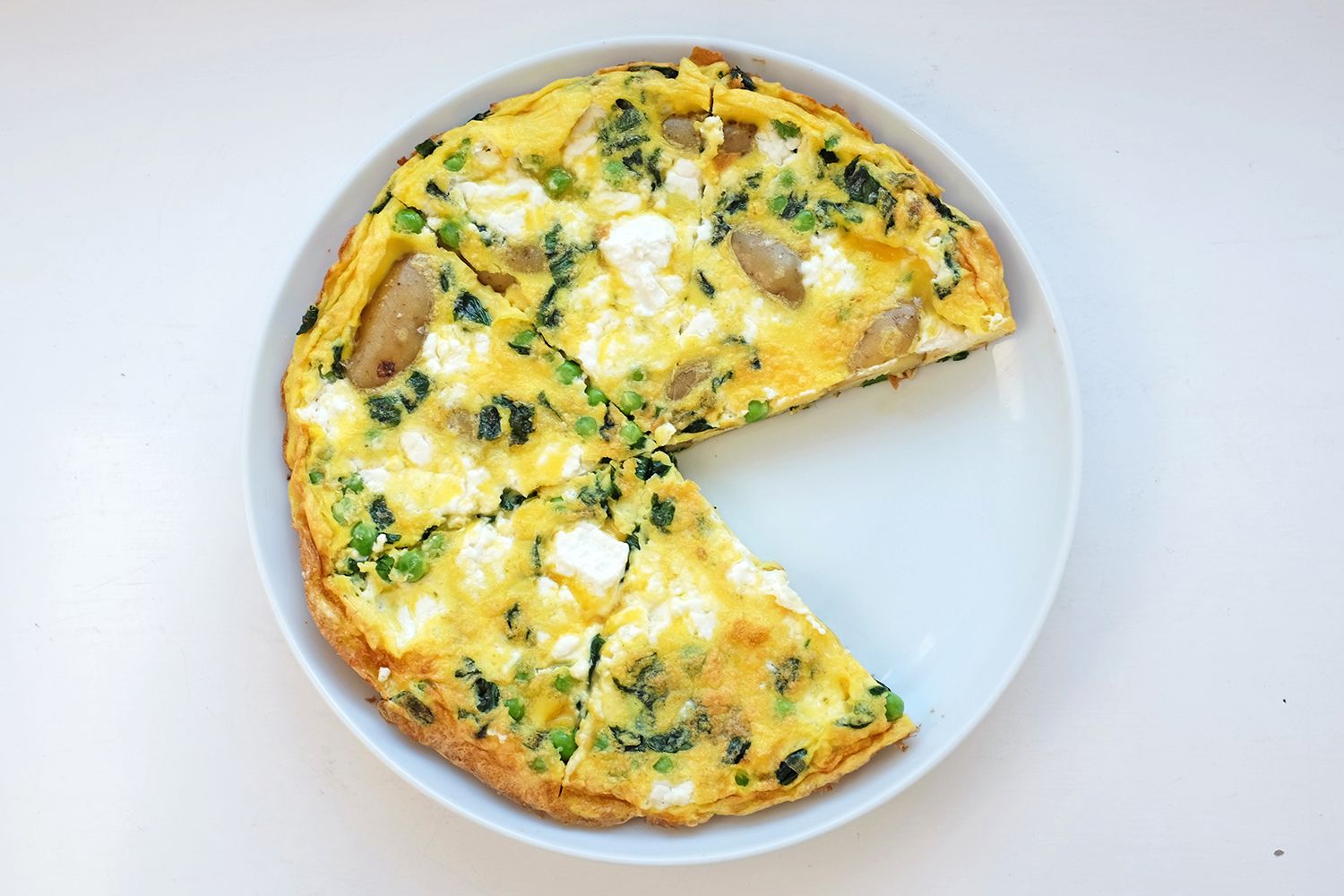 Wild garlic & new potato frittata

Serves 4
Frittata is such a many splendid dish and hard to mess up. Just ask Harrison Ford! While wild garlic is one of the miracles of Spring. The zingy green aromas waft from the hedgerows, intoxicating our senses and encouraging us us to venture out and become hunter gatherers once again. What fun! Team wild garlic with earthy, yellow gold new potatoes and delicate French soft cheese and you have a simple frittata pronto feast for a mid week supper, lunch or Friday movie night!
Ed Smith's delightful seasonal frittata recipe captures the colours and flavours of Spring  with the desire for lighter meals which can be eaten warm or cold with a rainbow-hued salad to match.  Ed's colourful recipe makes the most of  local, organic and wild ingredients from Borough Market producers.

Ingredients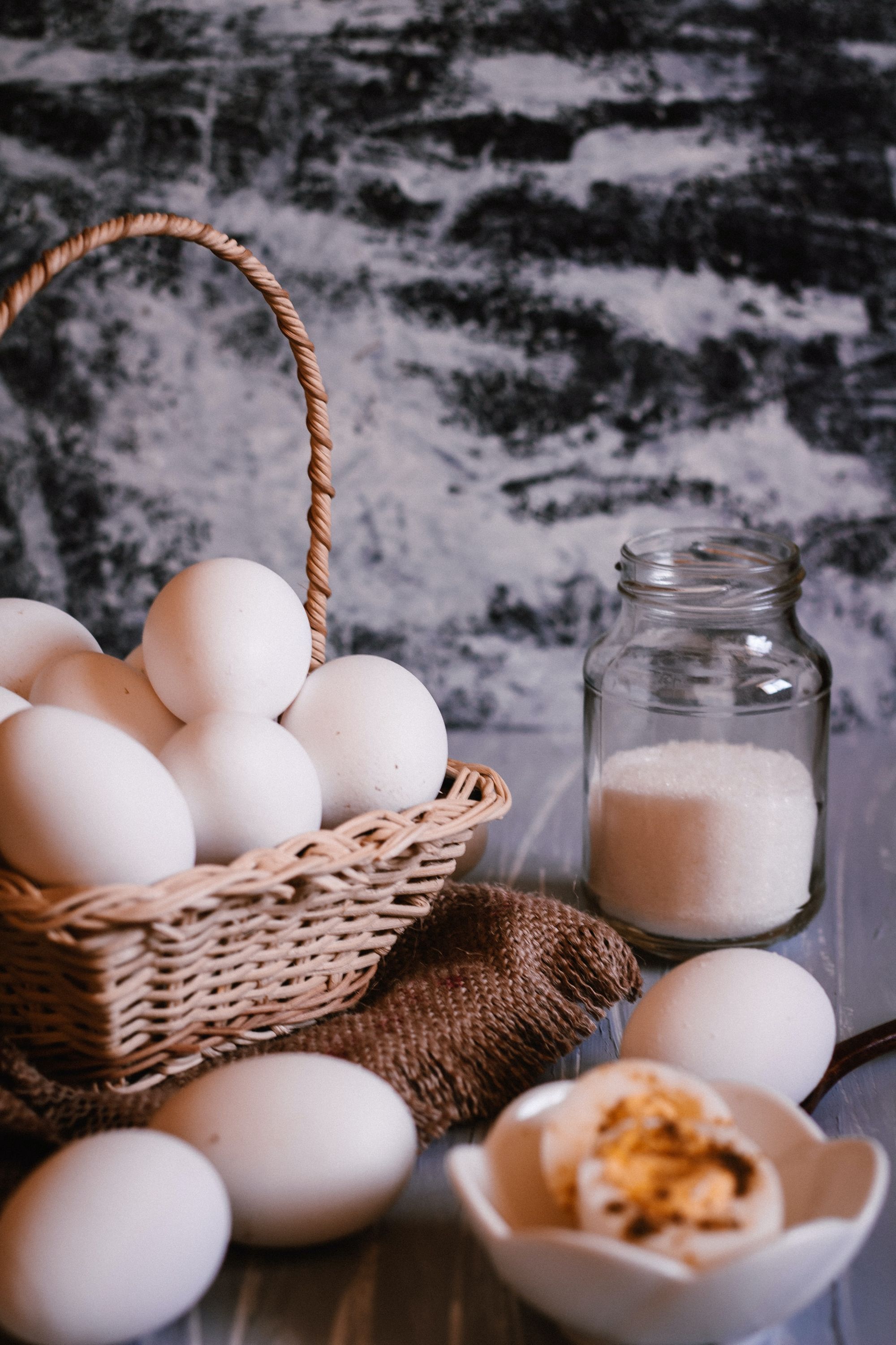 8 large organic or biodynamic eggs
200g small new potatoes
20-25 wild garlic leaves, roughly chopped
100g podded fresh peas (optional)
80g soft goat's cheese, such as a Perroche
30g unsalted organic butter

Method

Because of its short shelf-life, I prefer to use as much of the wild garlic in my possession at the same time as possible, which usually means applying a bit of heat to mellow the flavour. One way to do that is to use a good bunch of the stuff in a frittata. Rarely more than 15-20 minutes' work, 10 of which are spent waiting for it to cool. Serve with a crisp salad.
Place the potatoes in a saucepan of cold water. Place over a medium-high heat. Bring to the boil then simmer for 8-12 mins, until the potatoes are tender. Drain, then leave under a running cold tap until room temperature or less. (You could easily cook these in advance or use leftovers from a previous meal). Slice in half lengthways.
Break the eggs into a large mixing bowl. Whisk thoroughly and season with a couple of pinches of sea salt and a good pinch of white pepper. Add the potatoes and the peas (if using).
Turn your grill on. Place a 22-24cm non-stick, heavy bottomed frying pan on a medium heat. Add 10g of butter. When that's melted, add the wild garlic and allow to wilt for 1 min.
Turn the heat up and add the rest of the butter. After 15-20 secs, the butter should be frothing. Pour in the egg mixture and push the potatoes around so they're evenly spaced.
Turn the heat down a little (to medium again), and cook the frittata for 4 mins. At this point, the sides will come away with a spatula (and look golden underneath), but the centre will be wobbly, almost liquid. Quickly dot chunks of goat's cheese around the frittata, then place the pan about 8-12cm under the grill. Take care not to melt the pan handle.
Cook for 2-3 mins so there's just a little wobble left. Remove and leave to rest and firm up for 5-10 mins, then slip the frittata out of the pan onto a serving plate. This is good eaten warm, at room temperature, or cold from the fridge.

Recipe Courtesy of Borough Market. Visit the market to discover organic, local and foraged ingredients from a wealth of small, independent farmers and producers.
Where to buy:
Eggs: Wild Beef
Wild garlic: Fitz Fine Foods
Perroche: Neal's Yard Dairy
Are you a magazine subscriber? If you are thank you, we appreciate your support for quality magazine journalism with ethics. If you are not, please subscribe today by visiting our subscribe and support section here - https://www.ethical-hedonist.com/signup/