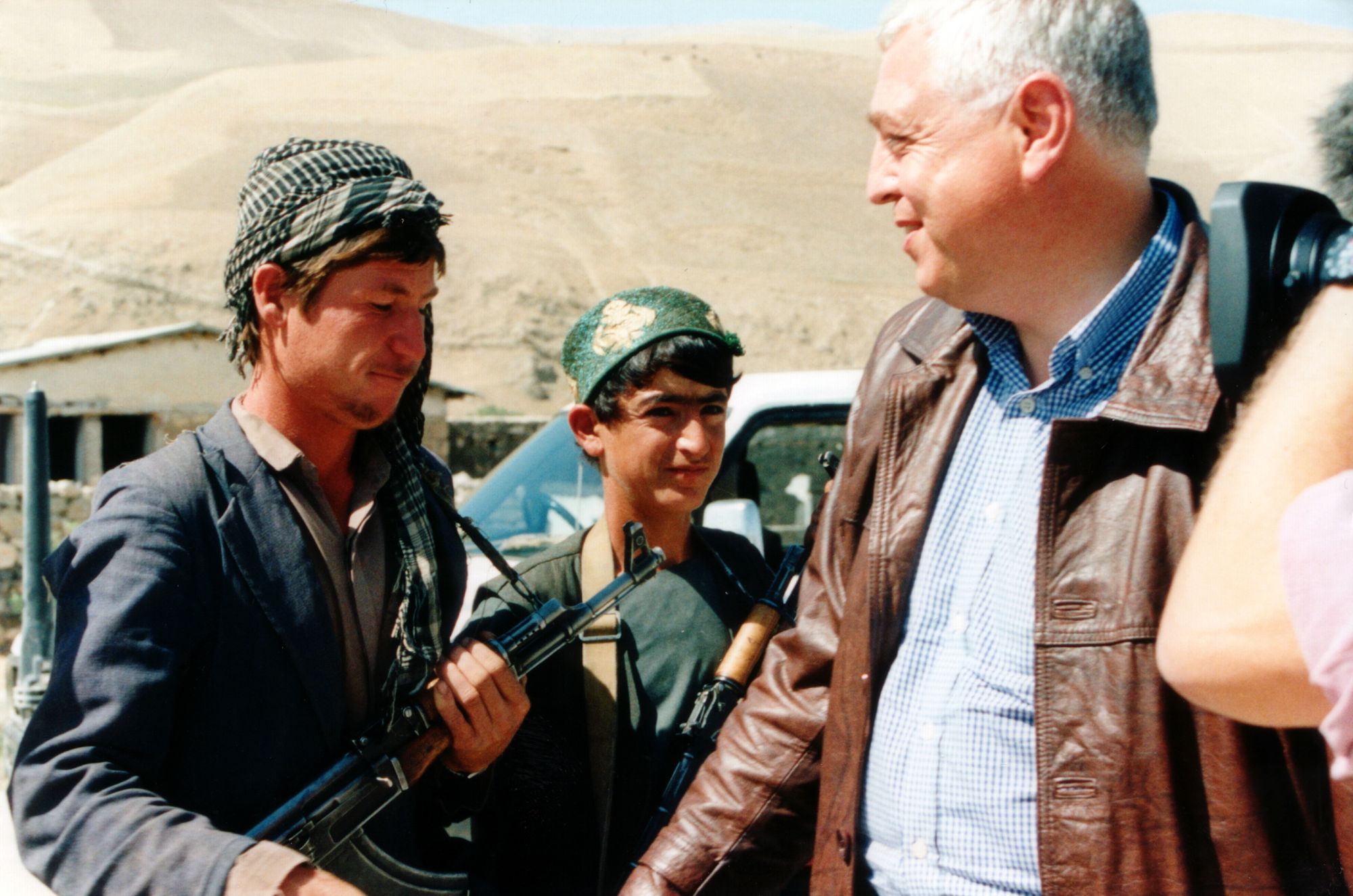 Stop Press! Please note my interview with John Simpson has moved to Saturday the 27th March at from 2pm until approximately 3.15pm. If you haven't bought your crowdfunding ticket. Please do so asap so we can send you the link.
Dear Reader, How would you like to get the Covid blues right out of your hair and be thoroughly inspired, captivated and laugh out loud?!
You are invited to a once in a life-time, intimate gala interview experience where I will be in conversation, up close and personal with John Simpson CBE, the celebrated foreign correspondent, author and global nomad. John has been in just about every hot spot in the world and he has this extraordinary zest for life and sense of fun no matter what.
Snap up your crowdfunding ticket in support of independent journalism and authentic storytelling like no other right now! This very special interview is live on Thursday the 27th March between 2pm and 3.30pm on Zoom. You will be sent a link to join the interview once you have pledged. There will an opportunity to ask John a question at the end of the interview.
I started my captivating and live journalism talk show as a companion to Ethical Hedonist Magazine during lockdown. The response has been exhilarating. People love it! Come and experience independent journalism and storytelling up close an personal and let us thoroughly inspire you.
Buy your crowdfunded Ticket Here -  https://www.crowdfunder.co.uk/support-ethical-hedonist-arts-culture-journalism
Then click on the featured Culture Show Ticket. The John Simpson option is in the drop down menu. Or snap up tickets to all our forthcoming shows and support independent arts and culture journalism.
From a near death experience with Osama Bin Laden in Afghanistan to reporting on the Iranian revolution, both Golf Wars and the troubles in Northern Ireland, John has traversed the globe to bring us the news from the front line for the BBC.
Here is the teaser for our interview on the 27th of March. Please leave a comment if you would like to attend this ticketed show in support  of independent magazine journalism. To date we have received no SEISS business grant from the UK government for the whole of the pandemic. We are now crowdfunding to thrive,  keep the magazine on air and continue to deliver the best indie journalism on culture, film, drama, food, fashion and wellbeing. Make our day and yours and tell the world and your friends. Warmest, AJ and Team Ethical Hedonist.