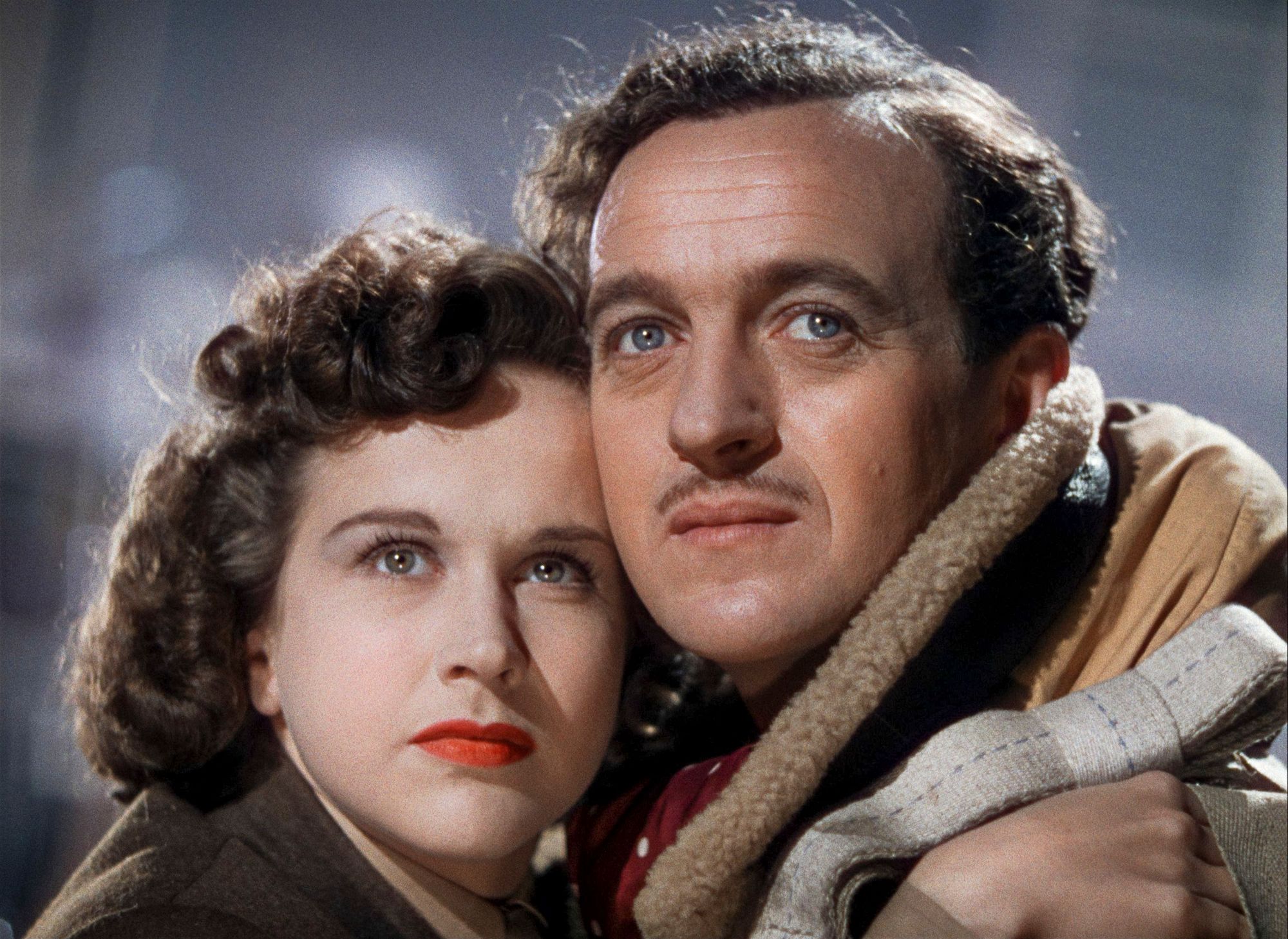 A Matter of Life and Death is our must watch weekend masterpiece treat for classic film lovers on BBC iPlayer.
Would you die for love? A Matter of Life and Death is a very clever film that is ravishing to look while its uncommonly brilliant, witty script will dazzle, seduce, amuse and stroke your intellect and leave you smitten by its makers Powell and Pressburger.
The first time I watched A Matter of Life in Death in my twenties I was so captivated by the film that I immediately watched it again to bask in the rhetoric and every luscious cinematic moment and of course to explore its novel discourse on love, natural law, heroism and poetry; and what poetry in the midst of war and death!  
Voted one of the top 100 films by the BFI, worthy of preservation, the legendary film duo of Powell and Pressburger created this luminous, fantasy love story in 1946, set towards the end of WW2.
It stars David Niven, the epitomy of the upperclass Englishman as squadron leader and ace bomber Peter Carter and American actress Kim Hunter as a radio operator whose beauty is matched by her intellect. Why don't we hear more about Kim Hunter? She garnered an Academy Award for her portrait of Stella Kowalski opposite Marlon Brando in a Street Care Named Desire in 1951. She is just perfect as the smart, chess-playing American girl he falls in love with moments before bailing out of his Lancaster bomber without a parachute, expecting to drown in the English Channel. Who wouldn't want to live to be enraptured by those crimson lips again and spar at chess?
Peter is just twenty-eight years old when he faces a matter of life and death.
In a moment of black comedy, Niven doesn't drown because Conductor 71, the celestial shepherd who comes to claim the dead can't find him amid the pea souper fog over The Channel. He returns to heaven with an invoice sheet for the newly deceased that doesn't balance!
Squadron leader Carter is awol without a pass! He lives, and washes up on a beach, runs into June, his American dream girl who tried to to guide him and his damaged Lancaster back to base. Naturally, they fall instantly in love.
But is he living on borrowed time? The question is should Peter Carter be allowed to live now that he has a reason to stay on earth and spend the next fifty years or more blissfully married to his Boston goddess?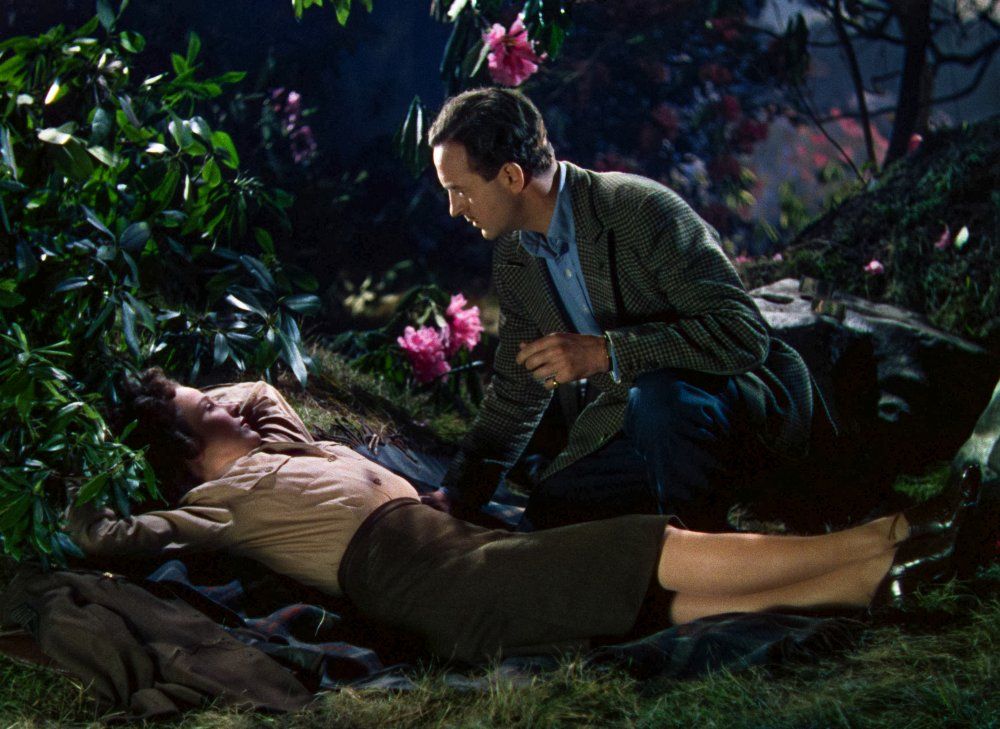 After watching this marvellous film again last night, I am struck by how modern it appears. In common with all the great love films, it exudes a heightened sense of ardour, glamour and tension. The saturated rich tones in the colour scenes contrasted with the monochrome interludes in heaven give the film a sylvan, out of this world look which resembles a painting. When time stops and Peter is offering his new love a drink from his hip flask the film resembles a fecund idyll in a Cecil Beaton photograph from the forties.
The film fizzes with a clever, fun, philosophical script about life, love, prejudice, table tennis and knock-kneed show girls! Roger Livesey is a joy as the brilliant local doctor and look out for a young Richard Attenborough who has a cameo as  a deceased airforce pilot.
Peter argues that his life changed in the immediate hours after he didn't die and that he has new responsibilities on earth.
As Peter's life hangs in the balance, he is summoned to a celestial court where his spirit is put on trial. Amid a vast courthouse floating in the galaxy, the most famous men and women in history gather to decide whether he will live or die.
Will love triumph over natural law?
Watch A Matter of Life and Death on BBC iPlayer
Buy the DVD on Amazon  A Matter of Life and Death
Park Circus has a screening of a Matter of Life and Death at The Prince Charles Cinema. Visit the website for details - www.parkcircus.com