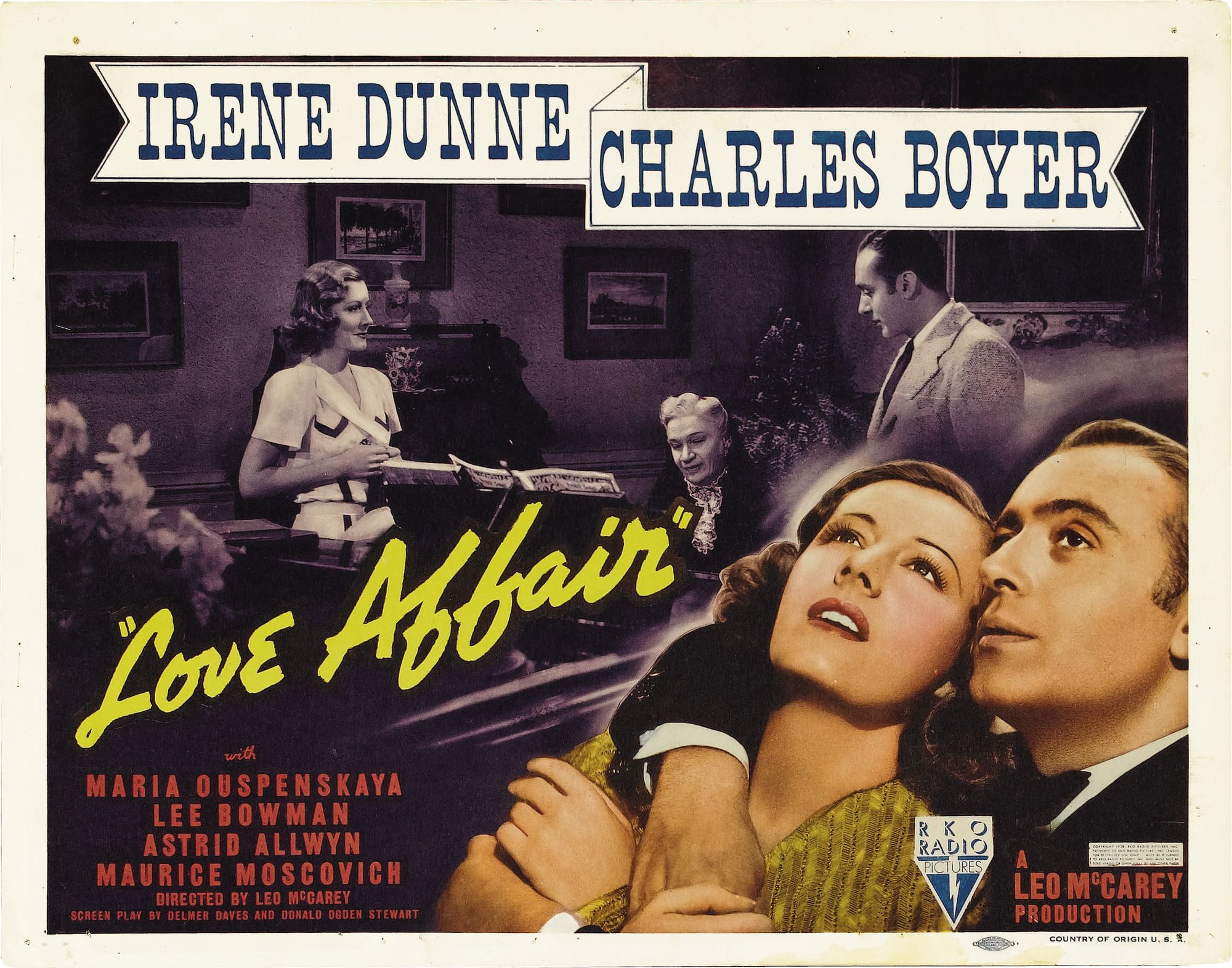 "Life should be bright and bubbling like pink champagne!" So declares Charles Boyer in Love Affair, one of the great films of Hollywood's golden age rooted in high romance, glamour and celebrity and champagne as the drink that epitomises love, the romance of slow travel and a zest for life. It's not frivolity, it's about joie de vivre.
Charles Boyer and Irene Dunne play star-crossed lovers both aimlessly committed to the wrong person when they first meet on an ocean liner bound for New York.
Boyer and Dunne are well-matched. The chemistry is electric and who wouldn't want to be looked at the way Michel looks at Terrie when he realises that she was injured on her way to meet him at the top of the Empire State Building so that they could get married and begin a new life together?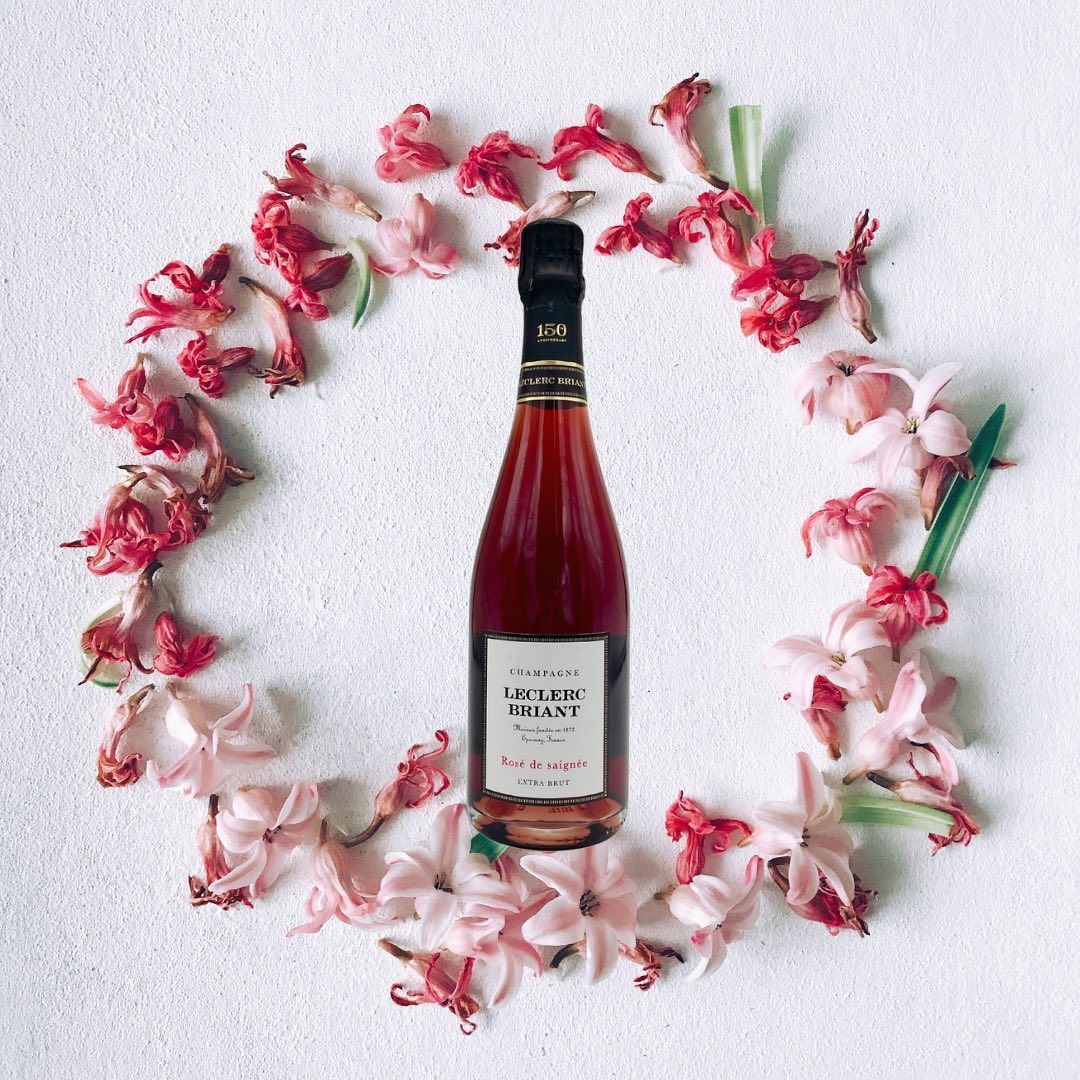 The film is unforgettable and not just because the pink champagne flows and the fashion epitomises the height of thirties avant-garde beauty and creativity  - shimmering gilded gowns for Irene Dunne as songstress Terrie and a sartorial masterpiece coat in a large check with a raffish hat for Charles Boyer. The script fizzes with barbed comedy and it shines a lens on the nature of celebrity culture, gossip columns, philanthropy, true love and second chances.  
It also stars the wonderful Maria Ouskenspaya. Love Affair was so popular that it was remade by the director Leo McCary with Cary Grant and Deborah Kerr in 1957 and again in 1994 with Annette Benning, Warren Beatty and Pearce Brosnan. The original film is absolutely the best version, and that's even with Cary Grant as the competition! Watch Love Affair on BBC iPlayer.
To celebrate Love Affair and the idea of bringing more glamour, sparkle and pizzazz into our lives in 2023 we have deliberated, tasted, dreamed and unearthed the very best organic and biodynamic pink and classic champagnes.
Bon Sante!
Organic Champagne Fleury Rose Brut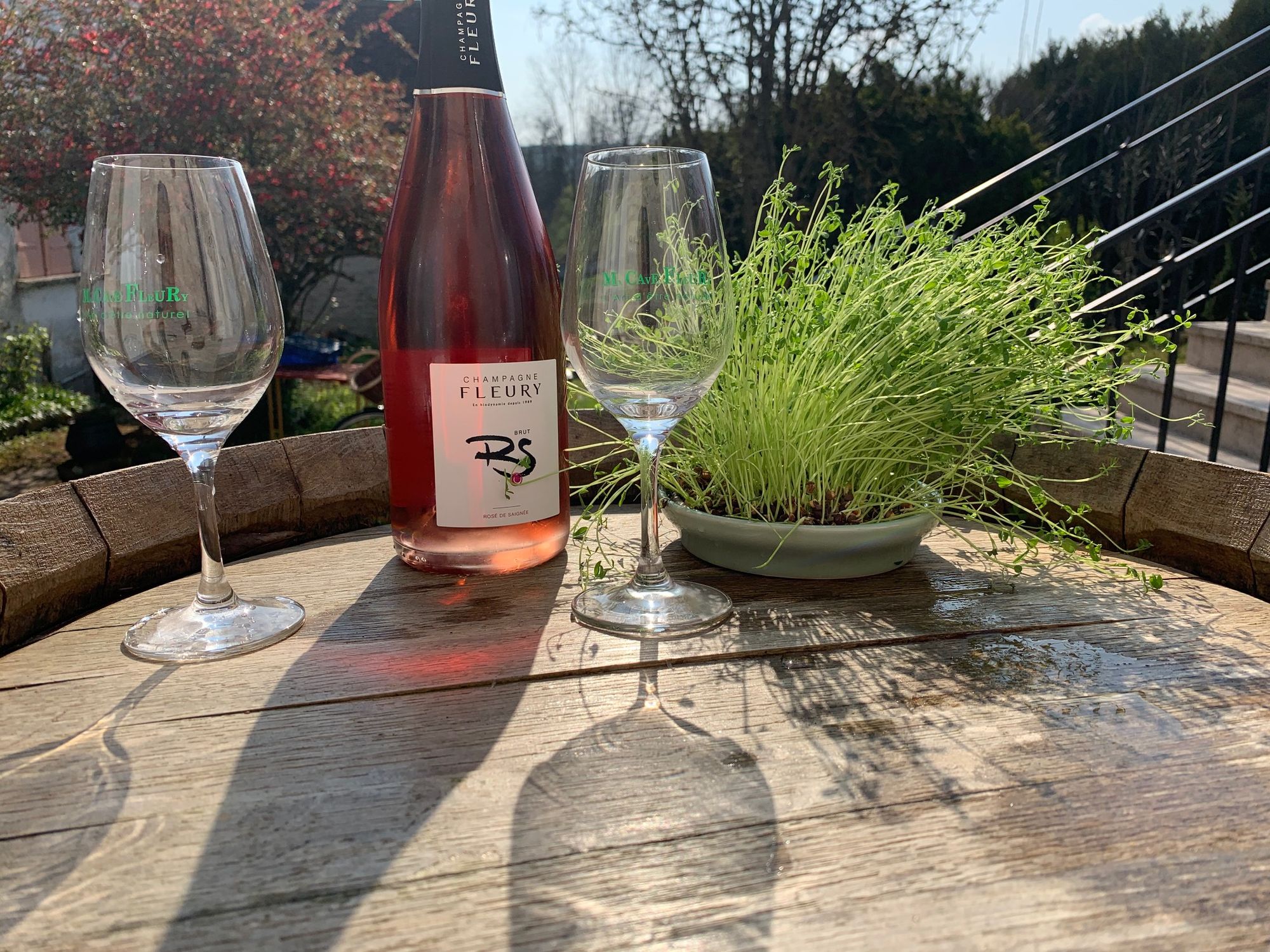 Personality  Bold, soignee and sumptuous, with vibrant beads
Tasting Notes  Strawberries and cream with hints of unctuous vanilla
Grapes 100% Pinot Noir!
Personality Sensuous, delicate and fruity
Tasting Notes  Redcurrants, strawberries and cream
Jean-Pierre Fleury is something of a master craftsman when it comes to making Pinot Noir-dominated organic Champagne. Don't even begin to think that pink means frivolous; this wine is produced by the Saignee method, which means the short maceration of the grapes. It is awfully serious about its rich, fragrant red fruits, with a fine mousse and a taste in the mouth that seems to go on and on forever. This organic Champagne will adapt to all kinds of situations but shines with a wide variety of delicious, well-flavoured foods.
Awards  and Accolades Silver Medal – Mundus Vini 2016
Gerard Basset MW MS Favourite Champagne Houses, Decanter Magazine, 'I really like what they are doing at this long-time biodynamic estate. Beautiful full colour and very rich in Pinot Noir flavour. A real food rosé that would suit carpaccio of beef with parmesan and olive oil to reflect the lovely umami notes in the wine.' December 2016
Price £46.50 full bottle. Half bottles are also available.
Stockist Vintage Roots
Champagne de Sousa Cuvee de Caudalies Rose Brut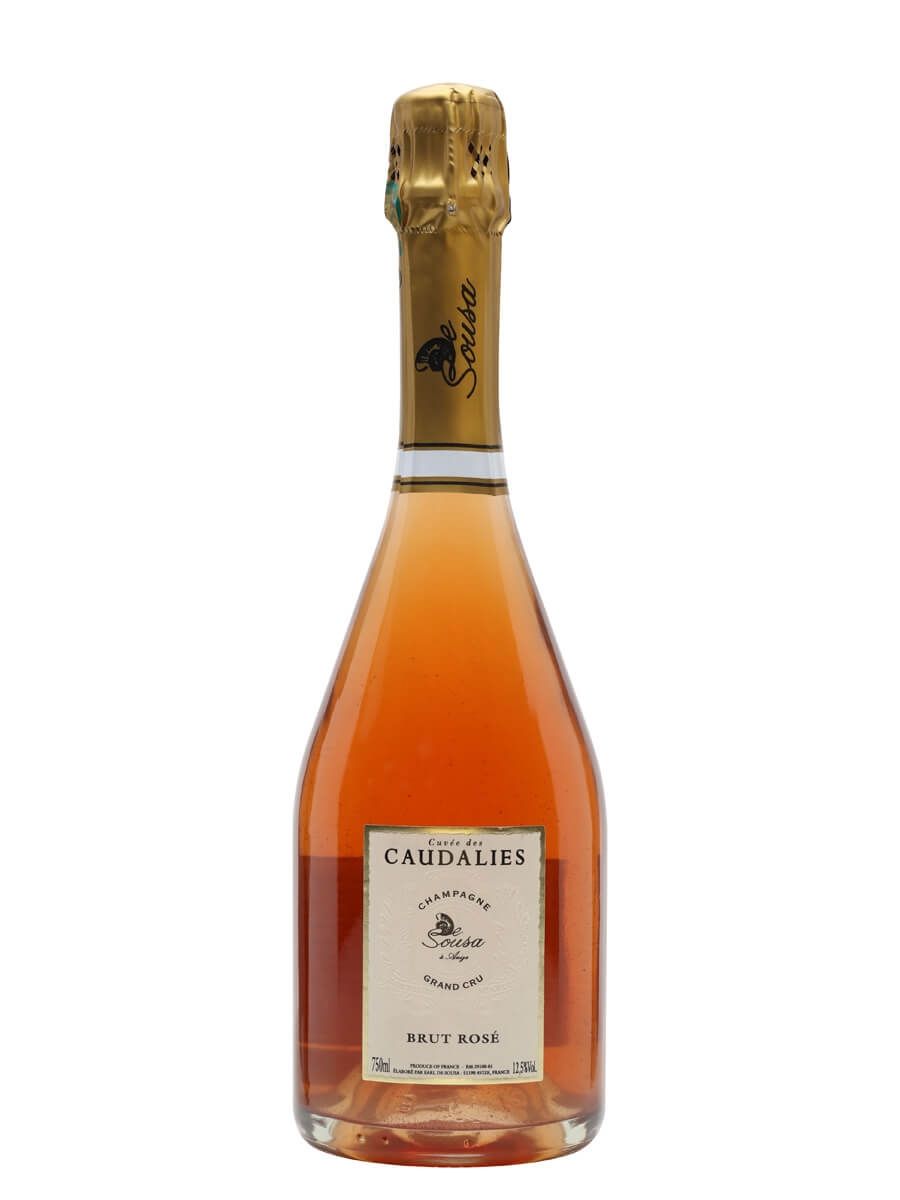 Grapes  90% Chardonnay 10% Pinot Noir
Personality   Robust, with lots of depth
Tasting Notes Hazelnut, toast, raspberries and vanilla
Champagne de Sousa is a remarkable organic and biodynamic Maison, born out of war, displacement, survival, respect for the soil and innovation.
Champagne Caudalies Rose Brut is salmon pink in colour, with a stream of fine bubbles rising to the surface.
Colour: Salmon pink. Countless fine bubbles stream to the surface, forming an airy mousse…

Its nose is captivating, with nuanced fragrances of woody vanilla overlying hazelnut and toast.

This aromatic palette is restored in the mouth and rounded out with Pinot Noir's red berry aromas.
Price £84.95
Stockist The Whisky Exchange, London
Champagne Leclerc Briant Rose Extra Brut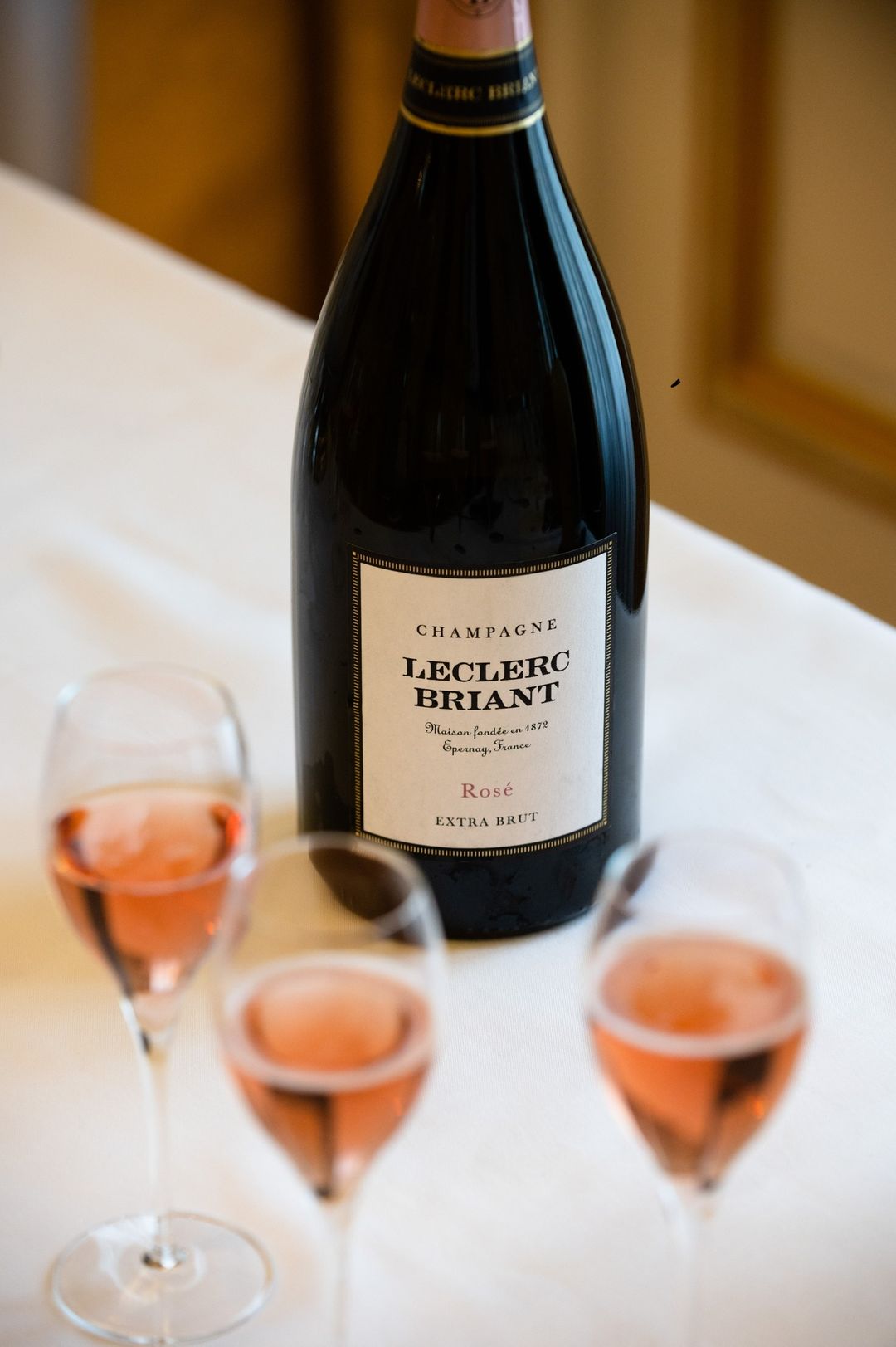 Grapes 95% Chardonnay and 5% Pinoir Noir
Personality  Effervescent and fresh
Tasting Notes  Wild strawberries and raspberries, pink grapefruit and acacia with a hint of aniseed and mint.
Forget the underwater cellaring stunt you have probably read about, Champagne Leclerc Briant produces some of the most exquisite organic and biodynamic champagnes focused on terroir and expert winemaking.
Price  £55.00. Stockist Berry Brothers and Rudd
Champagne Faust Carte  d'or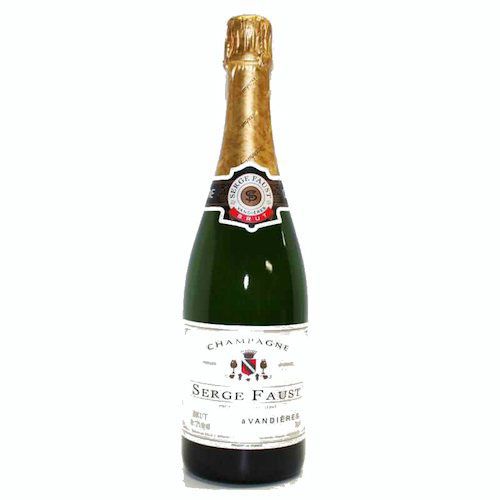 Grapes Chardonnay and Pinot Meunier
Personality  Elegant, complex and floral
Tasting Notes  Sophisticated, pale gold and biscuity with notes of green apples, flowers and citrus.
Sublimely elegant and rich, with a lingering biscuit finish, Champagne Faust Carte D'or, isn't a pink Champagne, however, it is my favourite classic champagne and one that offers terrific value. It was the very first organic champagne I bought in my local health food store in London in my twenties. I have loved it since that day. Serge Faust Cate d'Or is the perfect champagne to eat with a celebratory meal from game to summer pudding or dark chocolate cake or when you just want to feel bright and bubbling!
Stockist  Vintage Roots
Champagne Devaux Coeur de Nature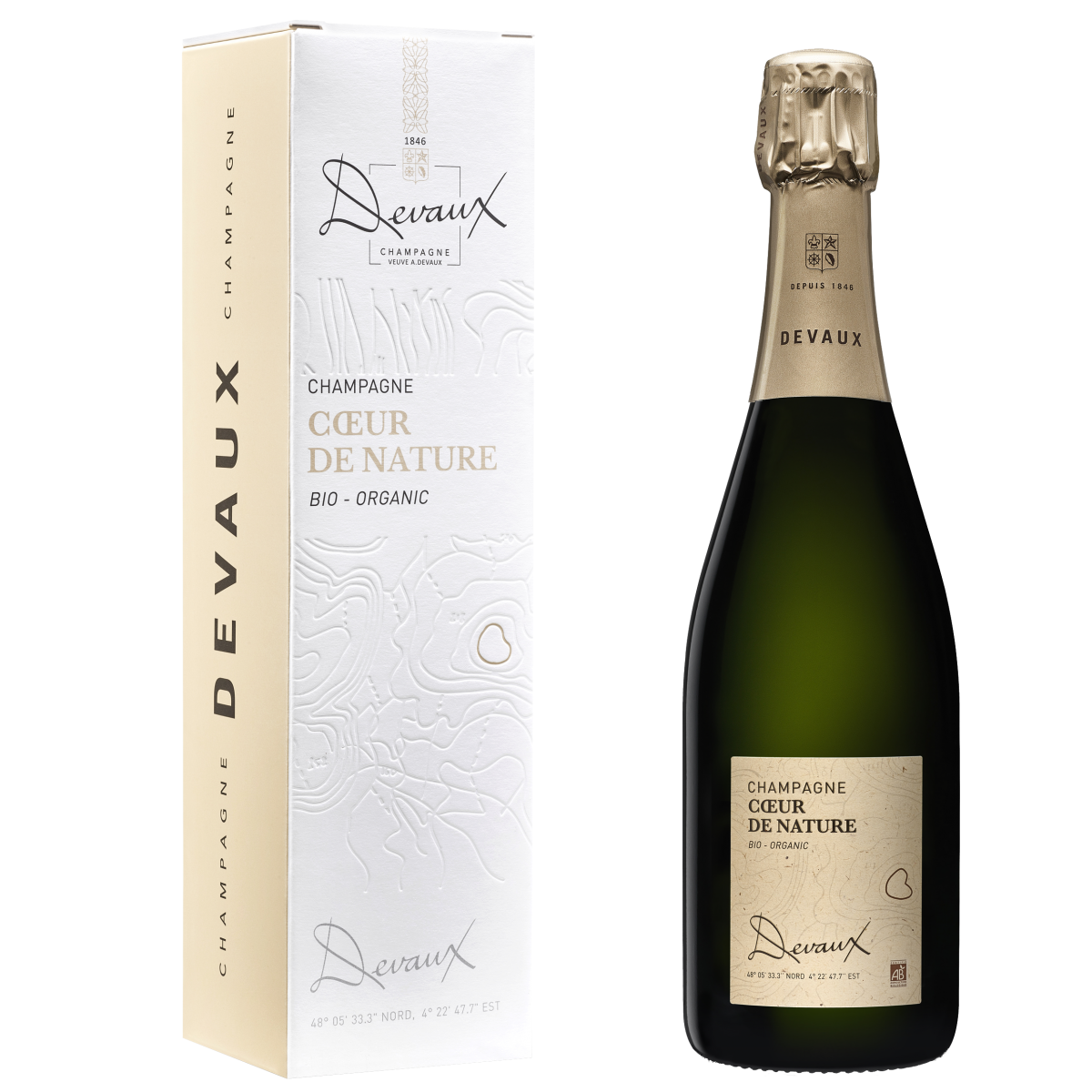 Grapes 100% Pinot Noir
Personality  Crisp and Energetic
Tasting Notes  Notes of honeysuckle, toast and stone fruits with a flourish of biscuit and almonds
Devaux was founded in 1846 by the brothers Jules and Auguste Devaux. Today Devaux is owned by the Union Auboise, a co-operative in the Côte des Bar – the heartland of Pinot Noir in Champagne. Physically closer to Chablis than Reims or Épernay, the vines grow on Burgundian soils of Kimmeridgian marl and Portlandian limestone. Chef de Cave since 1999, Michel Parisot was named the 'Sparkling Winemaker of the Year' at the 2020 International Wine Challenge – an achievement that is a testament to Michel's pioneering approach to winemaking.
Coeur de Nature is Devaux's first fully certified organic Champagne. With a low dosage of 5g/l, it expresses the quality and freshness of Pinot Noir from the Côte des Bar and cements Devaux's position at the forefront of sustainable viticulture in the region. The flagship 'Collection D' range uses only the first quarter of the press (the 'coeur de cuvée') and is aged for at least five years, contributing to flavour complexity and the integrated mousse. Devaux ages most of their reserve wines in oak barrels of different sizes, toasts and ages, which are all sourced locally to minimise environmental impact. Intelligent use of oak in Devaux's wines led Eric Label, Chef de Cave of Krug, to refer to Devaux as "the Krug of the Côte des Bar".
Price £50.00 per bottle, Cases available.
Stockist The Finest Bubble
Drappier Grande Sendree 2010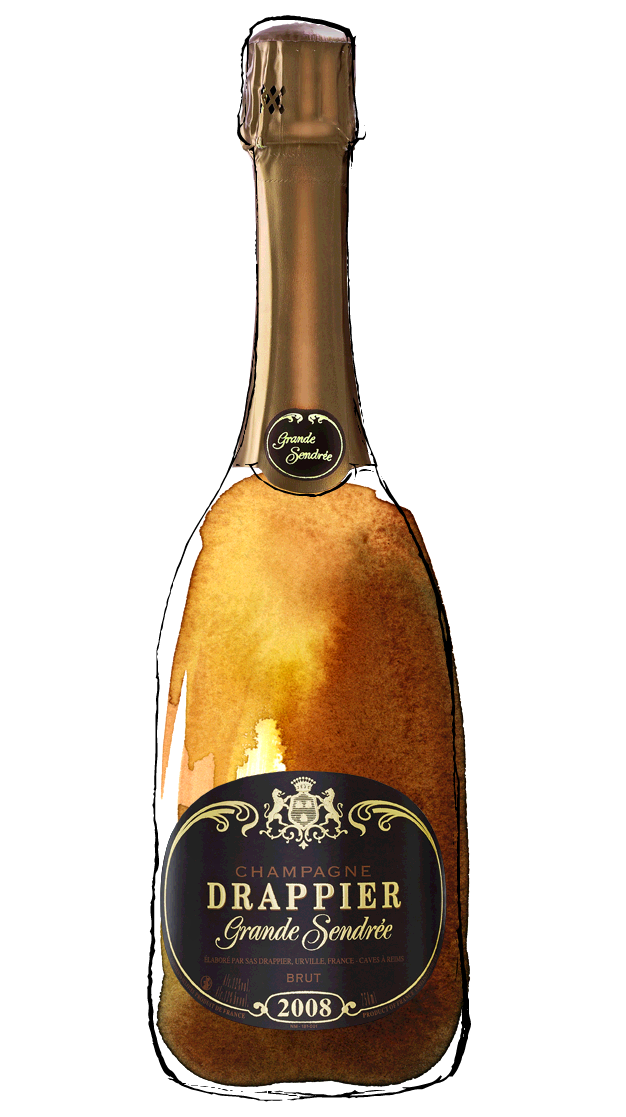 Grapes 55% Pinot Noir 45% Chardonnay
Personality
Tasting Notes A pale yellow hue with hints of acacia honey, beeswax and marzipan, given time in the glass, it becomes quince jelly with raspberry jam and warm brioche. The strawberry notes on the finish subtly combine with ripe blood orange.
Champagne Drappier is neither a Grande Marque nor strictly a grower, they have 60 hectares of vineyards in the Aube, the southern area of Champagne around its winery in the village of Urville. It also buys in two-thirds of its organic grapes from vineyard owners in the appellation to craft around 1.8 million bottles annually. Drappier's focus is on sustainability. It is Champagne's first carbon-neutral producer, with an increasing number of its vineyards certified organic. Drappier is well known for lower sulphur dioxide inputs.  As a result, it is best to enjoy the champagnes at their freshest and consume them in the first few years after release.
The Grande Sendrée Cuvée takes its name from a parcel of land covered by cinders after a fire which ravaged Urville in 1838. A spelling error having slipped through in a new version of the land register, it is with an "s" that this cuvée is designated today. A reproduction of an 18th-century bottle found in the Urville cellar has been reproduced and the Grande Sendrée undergoes remuage entirely by hand. Urville lies where the vineyard was first planted and is now cultivated according to organic and sustainable farming principles.
Price £94.00 per bottle
Stockist The Finest Bubble
We Hope you enjoyed reading this handcrafted piece of slow film and wine journalism. We need your support! Become a paying supporter today. Join our slow arts and culture tribe here -  Support The Luminaries Magazine, for independent slow journalism and storytelling. We provide placements and mentoring for university undergraduates and news graduates wishing to pursue a career in the arts from journalism to film, fashion, photography and radio. Help us do more.