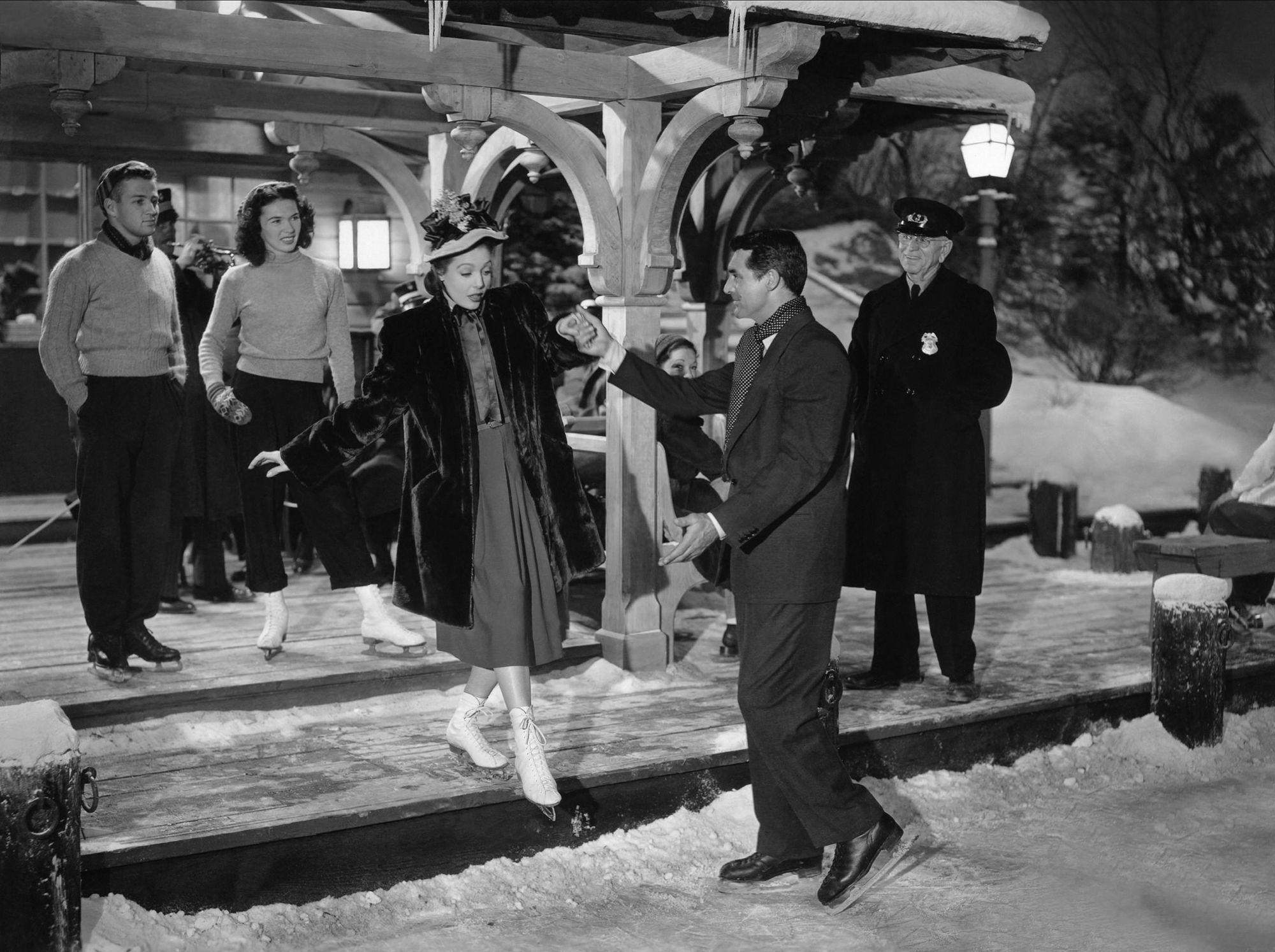 We've rounded up the pick of the best slow arts and culture ideas to jump off the merry-go-round of life, just like Cary Grant as a wickedly funny angel who turns out to be a whiz on the ice rink in one of the best Christmas films ever, The Bishop's Wife, with David Niven and the serenely beautiful Loretta Young, who gets to wear the most divine winter wardrobe.  
You could go and hang out in a museum with mummies and Pre-raphaelite beauties; ditch the supermarket for good and mooch around independent markets in London and New York; see Tokio Myers play the Fazioli grand piano at Sir Wren's Church, in St James's Piccadilly on Feb the 10th; support artisan producers here, there and everywhere, especially where you live; lark in the park at Blenheim, surrounded by Snow Queen illuminations and admire one of the prettiest views in England. So what are you waiting for?
The Ashmolean Museum, Oxford
The Ashmolean Museum, Oxford University's Museum of Art and Antiquity is a smaller museum with an awful lot to see and a favourite of mine. I like it because it is not too big and not too small either! It's an exciting, ever-changing, regional museum to visit and wander around for hours at any time of year. There is so much to see and do from Egyptian mummies and the stories of the archaeologists who uncovered them to Victorian superstar art. The permanent collections are free to enjoy and there is so much to see, do and soak up throughout the culture year including talks and short courses. The museum is a wonderful slow destination to escape to and recharge one's culture vulture batteries. The exhibitions to soak up now include Art in China between 1949 and 1999; Manisha Geri Baswani : Postcards from Home and artworks from leading Iraqi artist  - Dia Al Azzawi.
Then get set for the museum's major new exhibitions in February and September 2023 - Labyrinth Knossos - Myth and Reality and Colour Revolution - Victorian Art, Fashion and Design. Members can book major new exhibitions now.
Spitalfields, London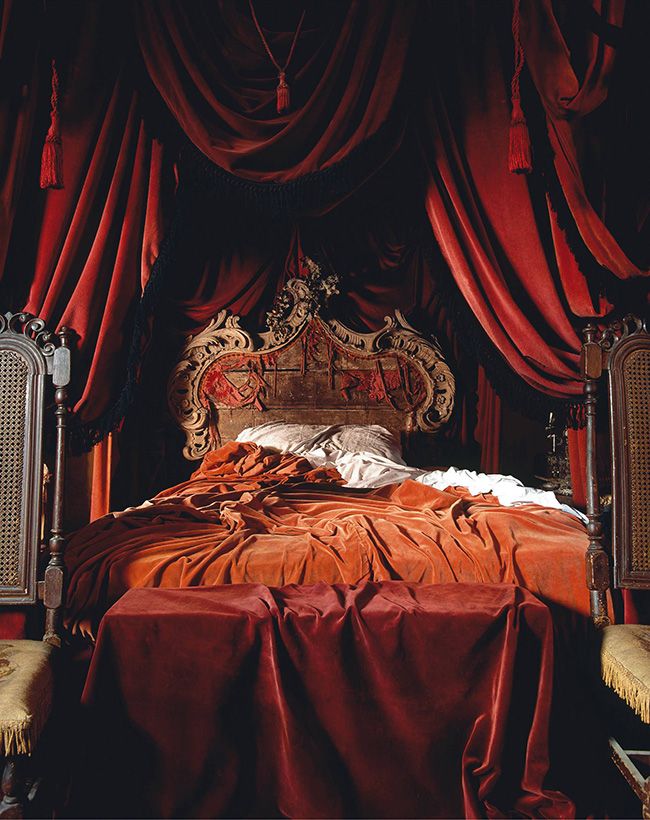 Travel back in time to Christmas by candlelight, 18th Century style at Dennis Severs's house in Spitalfields London. In 1979, Severs brought his imagination to Spitalfields and purchased a derelict 18th Century house with the intention of restoring it and bringing it back to life to tell an immersive story about a fictional Huguenot family that lived in the house for generations since 1724, when the house was first built.  
Dennis Severs's house is now open on Thursdays-Sundays with slots for intimate, small groups to book a tour through time, adorned with festive features throughout the Christmas and new year period.  Twilight sessions are also available, in which visitors are invited to remain silent and heighten the senses, enlivening the ticking of a clock, or the smell of wood smoke. After the tour, visitors can peruse the in-house emporium, offering hand-made trinkets, such as potpourri crafted with ancient recipes, or locally printed postcards.
Events Run until January the 8th 2023
Shoreditch

The Museum of the Home, formally the Geffrye Museum, is situated in the old
almshouses of Shoreditch and was originally created to show the living conditions of its former residents during a century of profound change from the 1780s to the 1880s. Over time, the museum has evolved to create an experience of understanding the ways in which different people have lived from the 1600s to the present day and examine the idea of 'home' itself through a variety of fascinating and evocative period room displays.
This Christmas and New Year -  the museum is using its own campaign, called 'Behind the Door' (a mission to raise awareness and funds for women facing homelessness in London) to partner with The London Homeless Collective to help tackle the rising and serious social issue of women becoming homeless.  Every ticket sold to the Winter Festival will contribute to this critical cause, bringing together 25 charities targeting homelessness in London. The Festival includes different workshops, special guided tours to learn about the curation processes, and a 'Winter Past' exhibition that explores how the lives of Londoners have changed through the last 400 winters.
Now until January-  The Museum of the Home - free to visit the main part of the museum. Tickets can be purchased for Winter Festival events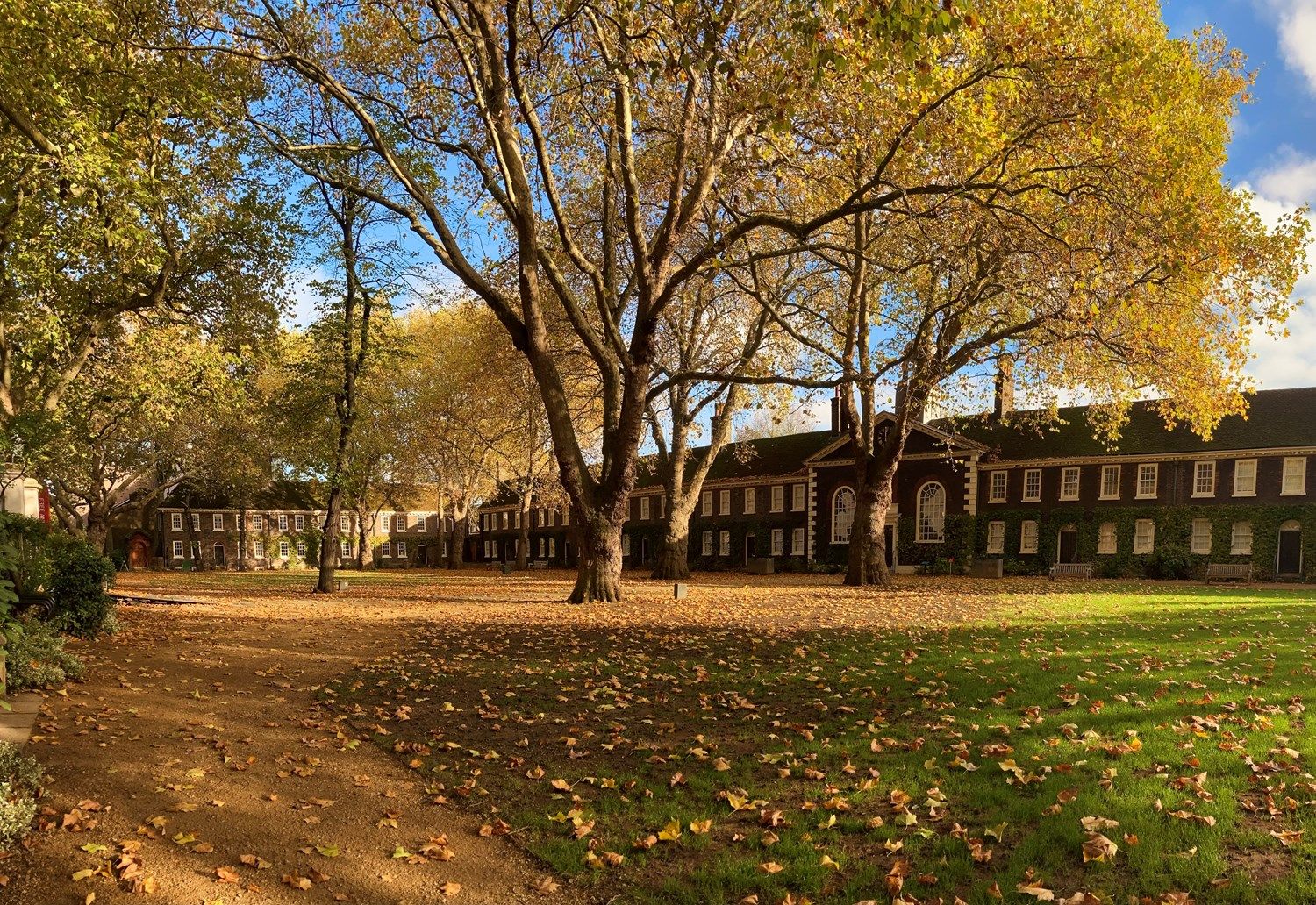 The Barbican
● 8th December until 1st January- Classical music impresario, Raymond Gubbay, presents his annual highlights of music for the festive season on a national tour, with a series of performances at The Barbican. Highlights include Carols by Candlelight performed in period costume; Simply Sinatra and the music of some of the best film scores of all time, from Hans Zimmer and John Williams on New Year's Eve.

The Barbican Centre, London
St James's Church Piccadilly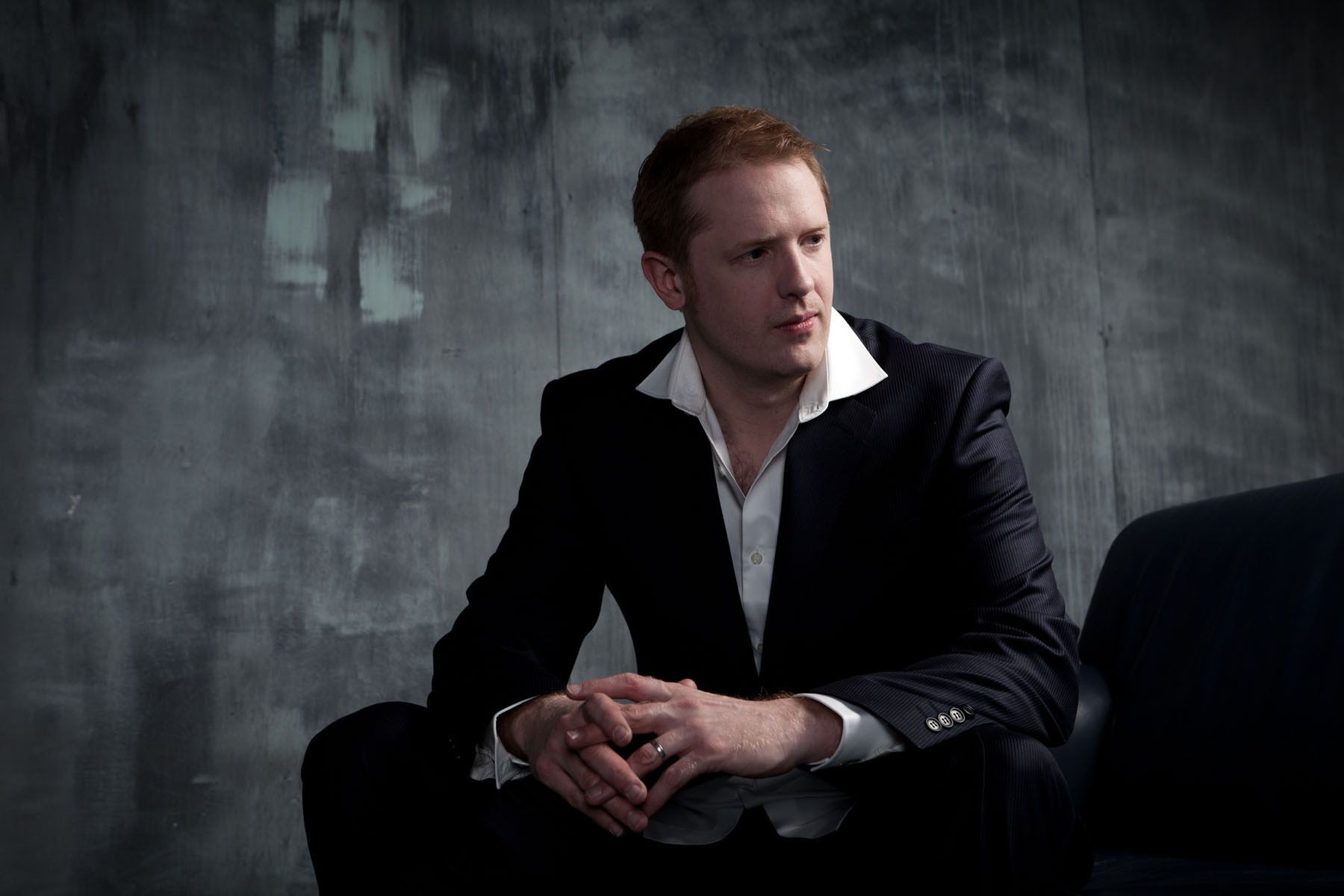 Did you know that St James's Church Piccadilly, built by Sir Christoper Wren in the very heart of London, is a cultural hotspot for classical music concerts, arts happenings and one-off culture nights? It's also a vibrant hotbed of social impact ideas and activism for Londoners.  
On January the 20th 20223, St James's Piccadilly opens the new Classical programme with a concert by the acclaimed Sacconi Quartet. The musicians are admired for their exuberant style and innovative approach to music.
At the beginning of February, the church's celebrated Fazioli grand piano will come alive when a galaxy of stellar stars takes part in the Piccadilly Piano Festival. Snap up tickets now to see Tokio Myers, Jools Holland, Nadine Benjamin and Derek Pavavicini with Professor Adam Okelford, John Grant and Victoria Canal.
Dates and times in February can be found on the St James's Church Piccadilly website.
Jazz at the 606 Club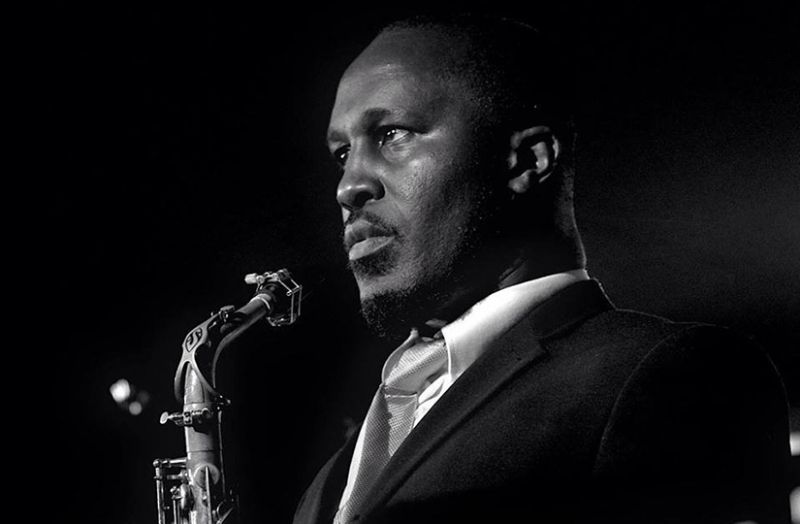 Jazz is a state of mind and an intention to slow down and authentic, unhomogenized jazz clubs are becoming as rare good politicians. For 100% authentic jazz head to the 606 Club on the wrong side of Chelsea. Hidden away down a  nondescript side street, the 606 is everything a cool subterranean jazz hangout should be. You take the lift or stairs down into a buzzing jazz hangout, jam-packed with serious jazz lovers and cool jazz to match expectations.  Even better, you can graze on simple homemade food and wine before you are ready for the musicality to unfold.
The club reopens on the 3rd of January 2023 with an evening with Lianne Carole.
Here are the gigs to see in January
Lianne Carole, 8 pm January the 3rd 2023
The first artist ever to win two BBC Jazz Awards in the same year, for Best Vocalist and Best of Jazz, Liane Carroll is a dynamic performer whose amazing talent has been captivating audiences around the world. World-class, her powerful blues-tinged voice combined with strong piano playing and exciting infectious material, not to mention a wicked sense of humour, make this a truly remarkable gig. Appearing with her trio this is a fantastic way to start 2023! "Liane Carroll...seems in some magical way to be made out of music" The Observer
Wed 4th 8:00 pm Kate Williams Quartet
Pianist/composer Kate Williams has gained a reputation as an accomplished writer and jazz performer. She has released a number of critically acclaimed recordings, including 'Finding Home with George Mancio and Four Plus Three Meets Georgia Mancio' which won Album of the Year at the 2020 Parliamentary Jazz Awards. This evening the quartet will play tunes by US guitarist Emily Remler and pianist Bill Evans as well as Kate's own compositions. The gig also features Mike Outram on guitar.
Sat 7th 9:00 pm Martin Shaw Quintet
Martin Shaw is widely regarded as one of the finest jazz trumpet players in Europe. A well-established and hugely respected studio and touring musician, his powerful yet wonderfully fluent playing have been heard with the likes of Sting, Natalie Cole, John Dankworth and Cleo Laine, and he is the first call for numerous high-profile musicians both in the UK and abroad. A featured soloist with the BBC Big Band his melodic improvisations and warm, fluid sound are universally admired. And watch out for Martin's Special Guest, saxophonist Dave O'Higgins. "Shaw …impressive....one of Europe's top trumpeters" JazzTimes; "O'Higgins…one of Britain's finest musicians" Observer
Soak up the full line-up of gigs for January on the website and support one of Europe's finest, scintillating jazz clubs.
Blenheim Palace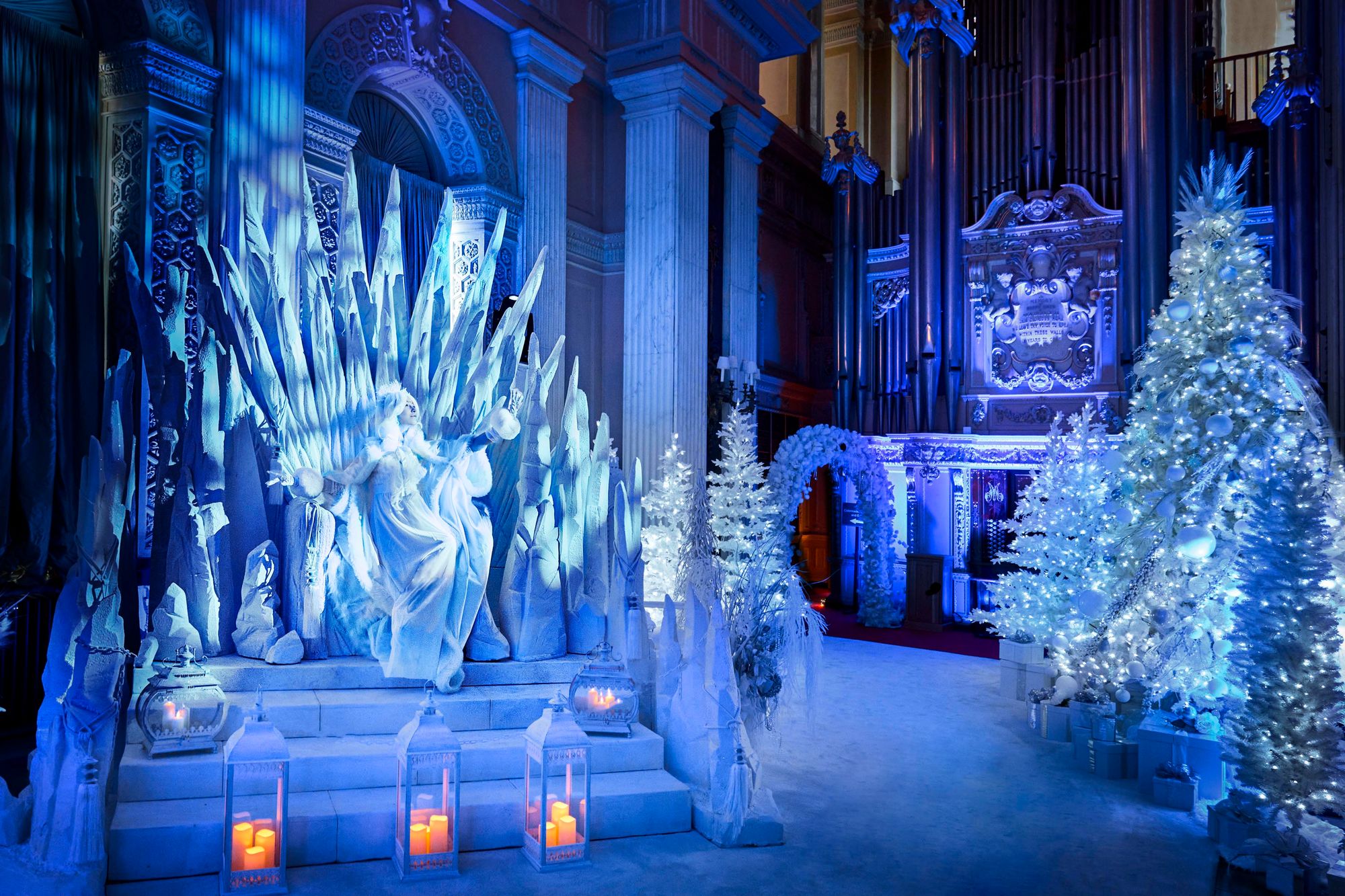 Christmas and New Year at Blenheim Palace include all manner of twinkling, festive things to see and do, such as the illuminated trail of glittering tunnels, lakeside reflective lights, and trees embellished with colour, topped off with artisan, independent food producers providing festive treats. Inside the palace itself, each room has been transformed and embellished to emulate the Snow Queen's icy kingdom providing an exquisite addition to the winter trail. Finish off the day by stopping off at the Christmas Market and exploring what the stalls have to offer.
Blenheim Palace

National Museums/Galleries
Liverpool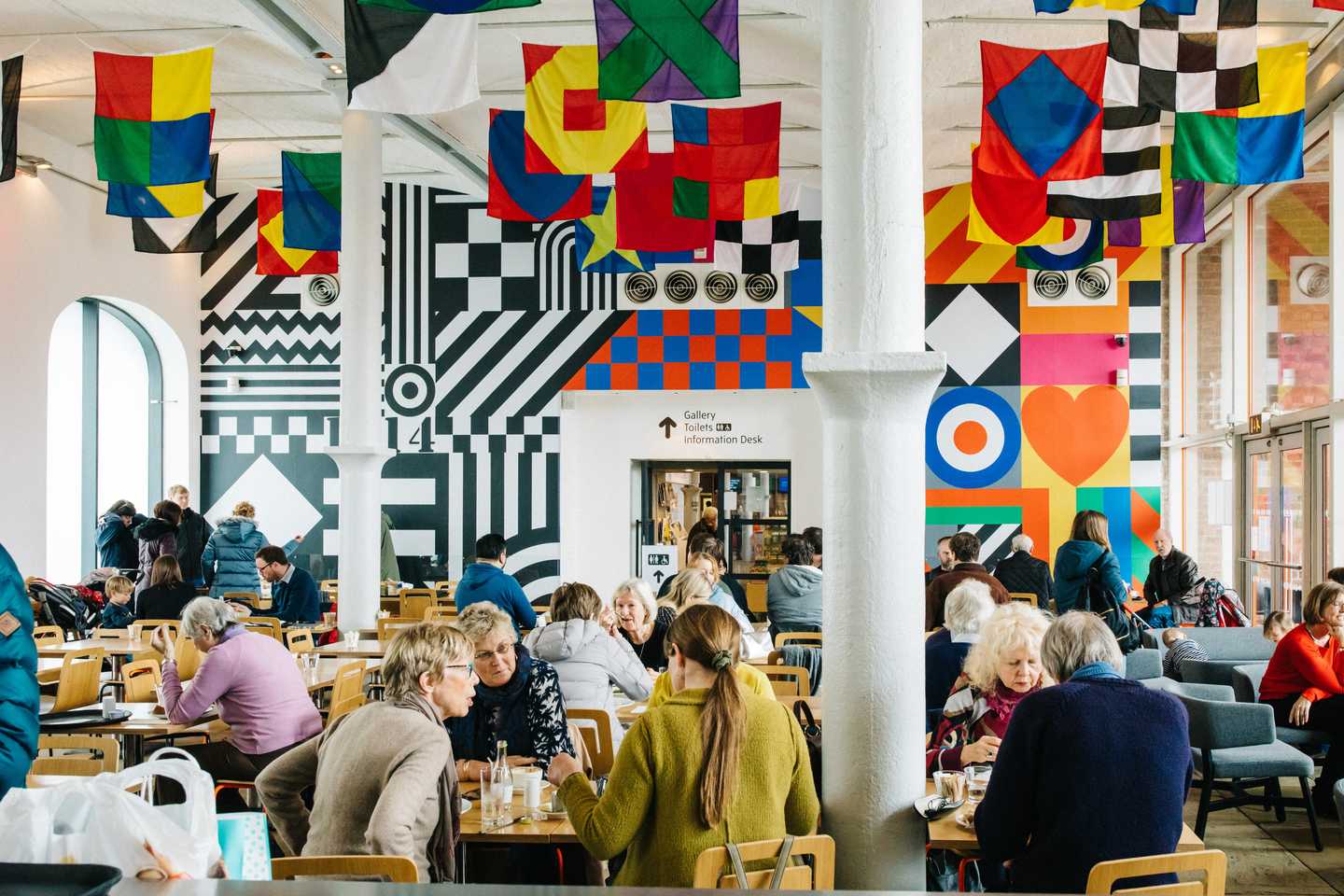 ● The Tate Liverpool Now Inviting visitors until March 2023 for The (often controversial) Turner Prize exhibition (free admission).
Make what you will of this year's Turner Prize shortlist, accused by The Guardian of being tainted with conflict of interests (three of the six jurors are in charge of the very galleries where the shortlisted shows took place and a fourth served as a curator). The artists themselves, however, are said to be relevant and up-and-coming, their installations bold and immersive, combining science, sculpture, photography and performance. If you're local or making a trip to Liverpool, it is well worth a visit, even if just to support the 4 female artists shortlisted.

National Trust Highlights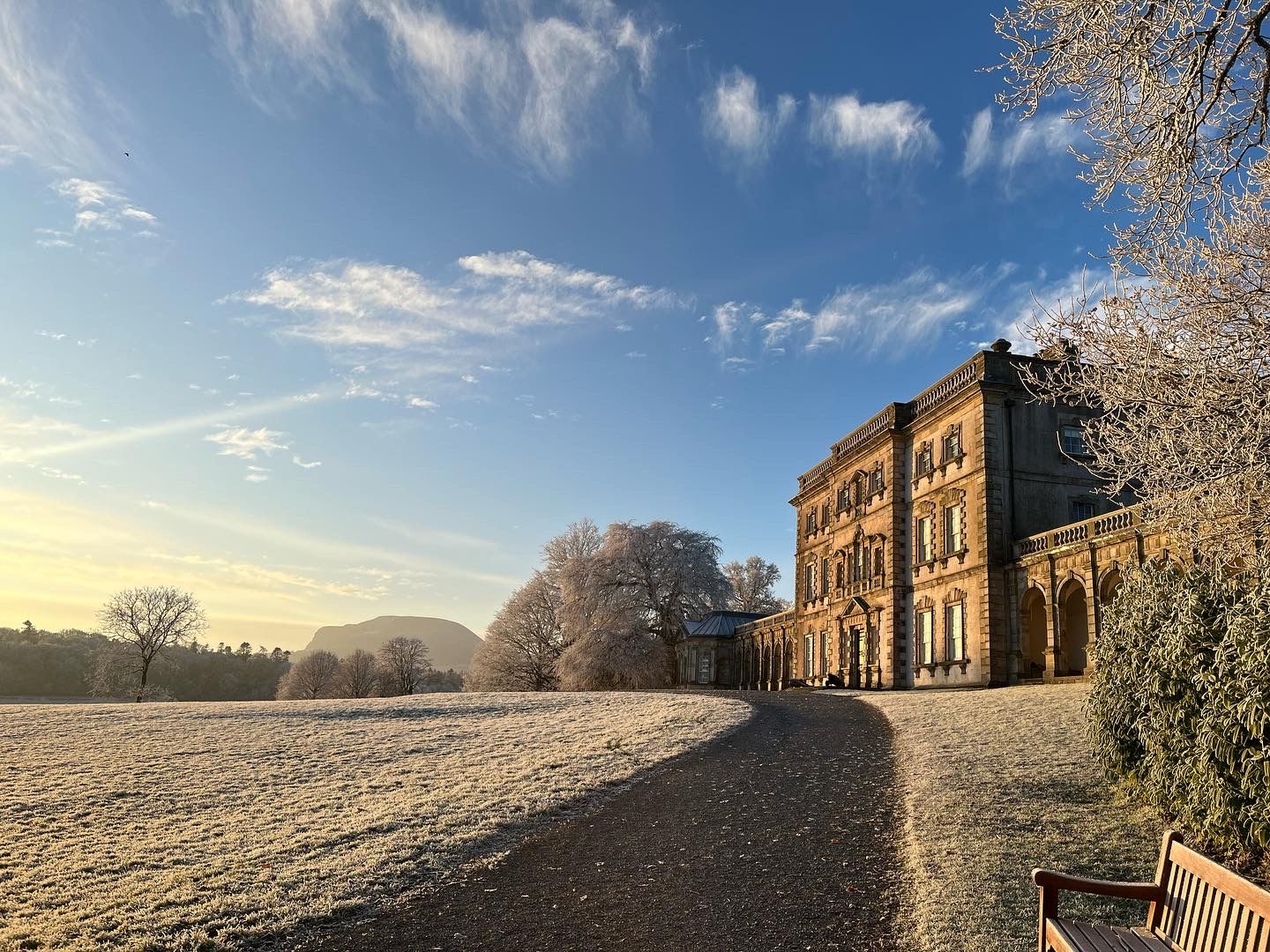 Now until 2nd January- 60-Year Christmas Tradition at Cotehele, Cornwall- to celebrate years of National Trust care for the estate, the traditional 60 ft garland made with flowers grown on the estate will have a commemorative theme. Each year, the garland adorns the Great Hall. Preparations for the garland began in January when the flower seeds are sown in the Cut Flower Garden. A team of garden volunteers and staff then start picking flowers in late April which are then dried over the summer and autumn before the garland is assembled over two weeks in November. Be sure to include it in your trip,
alongside the traditional Victorian decorations of the Cotehele Flour Mill, designed to emulate what life was like for the families living and working there at the time.

Christmas Markets

Borough Market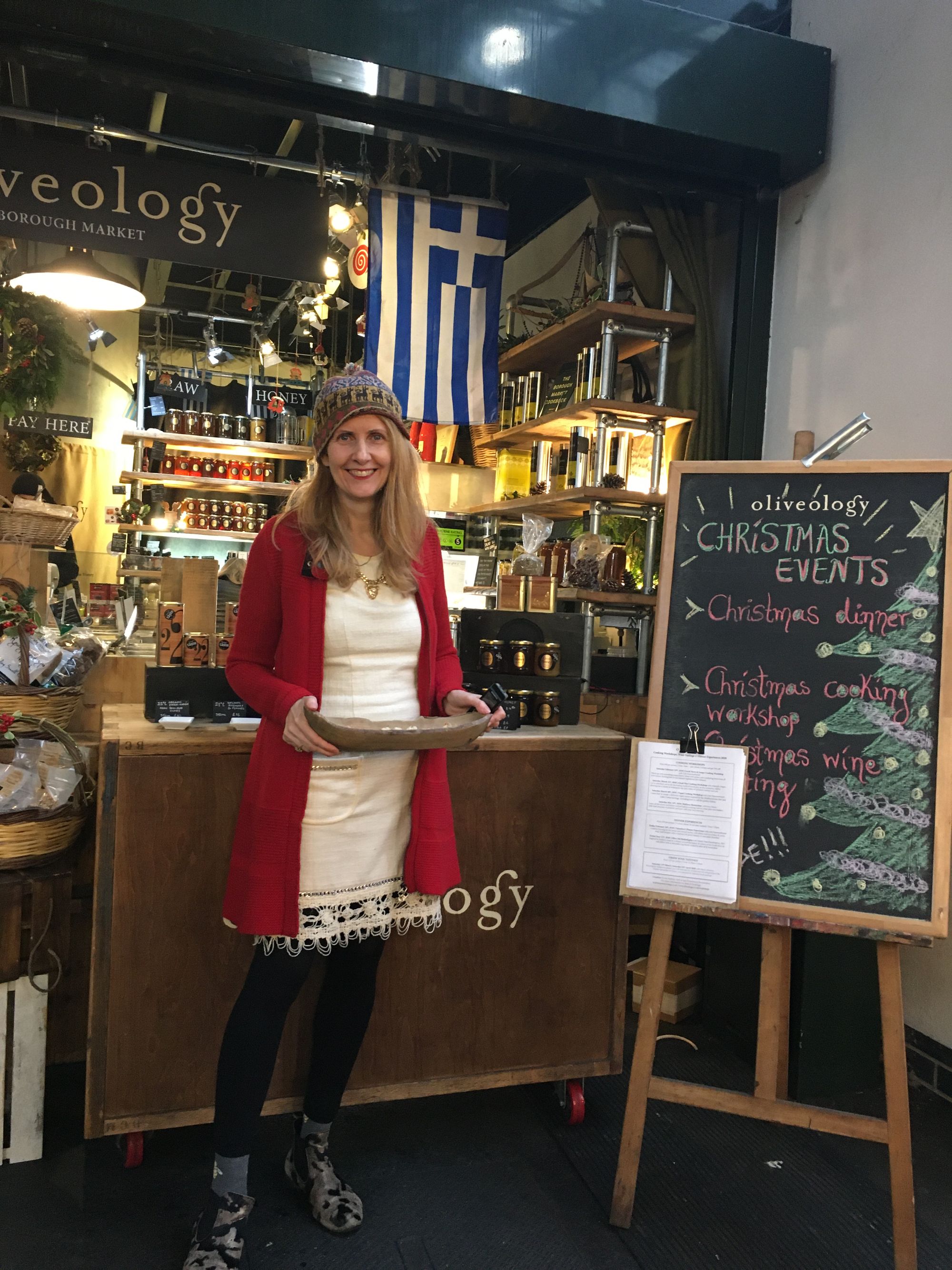 There has been a market at Borough on the banks of the Thames for a thousand years. Avoid the supermarket and buy your festive food from farm-to-fork slow-food producers and enjoy looking at and choosing healthy, delicious food, free of plastic packaging, with all your senses.  One of the very best times to visit the market is just before Christmas and before New Year's Eve.  The market brims with the best slow and organic producers from all corners of the country from cheesemongers to olive oil producers, chocolatiers, butchers and artisan breadmakers. It is possible to do all your festive shopping here, connect with the people who grow and produce real food with passion and ethics and support our farmers,  fisherman and slow breadmakers.  
For more info on what's on at Borough visit the website.
Borough Market

More ideas
Europe
Bruges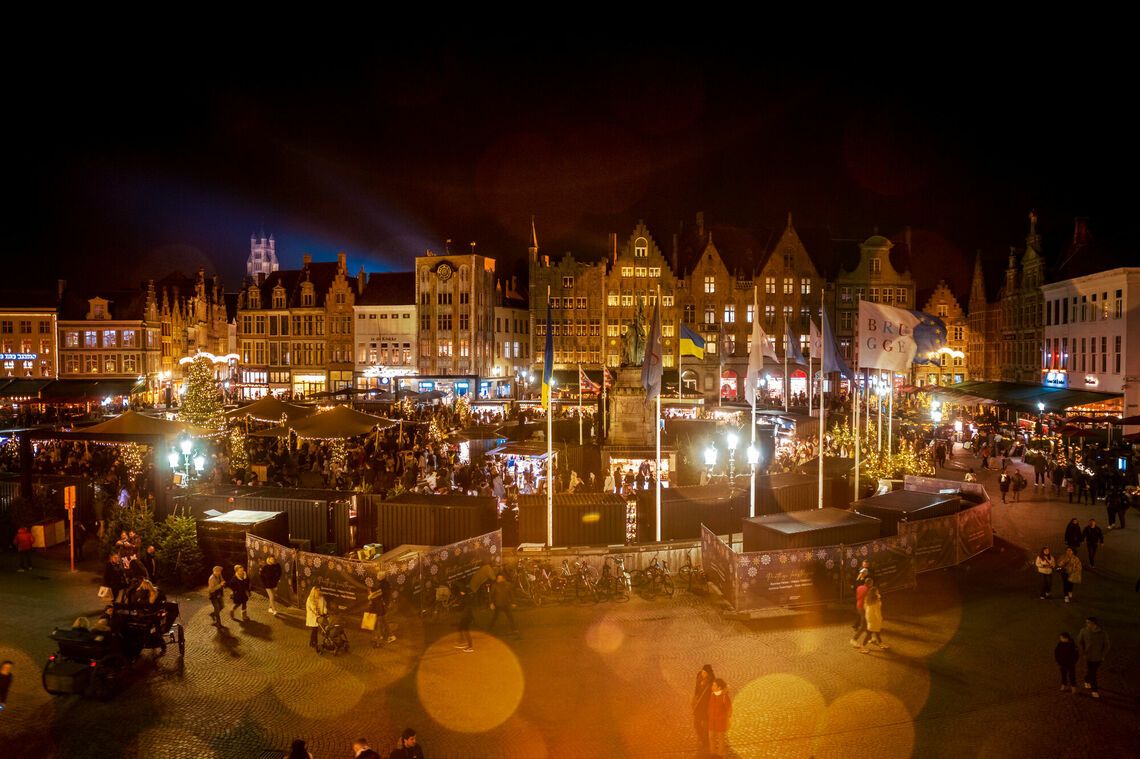 'Could we reserve judgement on Bruges until we've seen the f*****g place?'
● 25 November - 08 January - Whether you see Bruges as a fairytale Flemish city or as a confused Colin Farrell dubbed it a boring tourist spot, the wonder of the annual winter spectacle is undeniable. Each year, Bruges sets up two Christmas markets, and both are teeming with souvenirs, gifts, food and drink stalls as well as a glittering ice rink and an illuminated trail of lights around the city known as the Venice of the North. The food scene is pretty stellar, as the city boasts 91 Michelin stars. There's also the newly repurposed Sashuis to see, a charming lock house built in the 16th century. It was originally a residence for the lock keeper at Minnewater, but today is used to put local craftspeople in the spotlight through a series of exhibitions, workshops and lectures. Local artisans display their foodstuffs in the shop here, including oat waffles with coconut blossom sugar in a unique Bruges lace shape by Otto Waffle Atelier.
Visit Bruges

US
NYC, Manhattan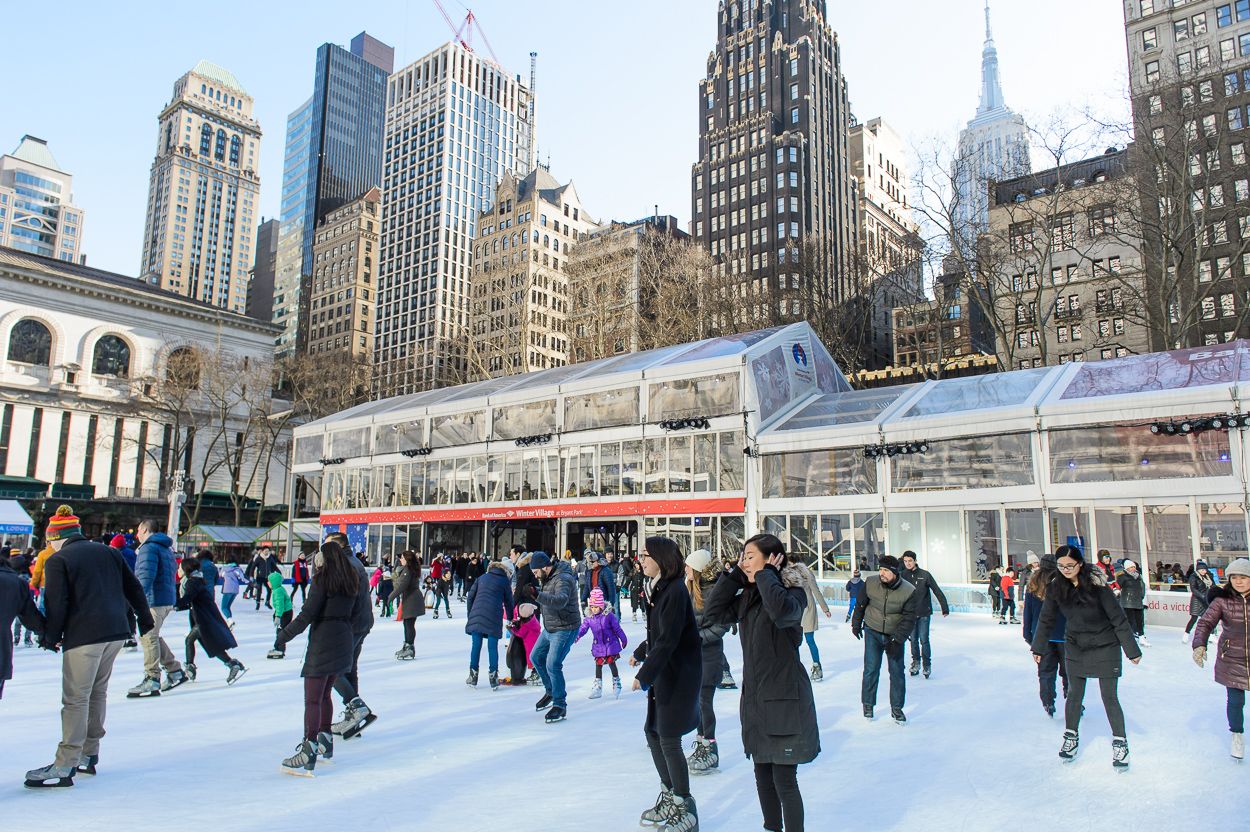 ● Now until 5th March 2023- Bryant Park Winter Village
Shopping is not the focus at the Bryant Park Winter
Village. Each year, the expansive public park in Midtown Manhattan is transformed into a hugely popular entertainment hub, hosting a free outdoor ice skating rink (spanning a whopping 1,700 square feet) that helps make it one of the most atmospheric places to visit during Christmas and New Year in New York. There are also nearly 200 stallholders and food kiosks here selling everything from distinctive apparel, jewellery and decorations to delicious festive cuisine. The market is also bringing back its Small Business Spotlight
that gives four New York City-based minority-owned small businesses with annual
revenues of $1 million or less, an opportunity to showcase their products in a free booth at the Bank of America in the Winter Village.


Chelsea Physic Garden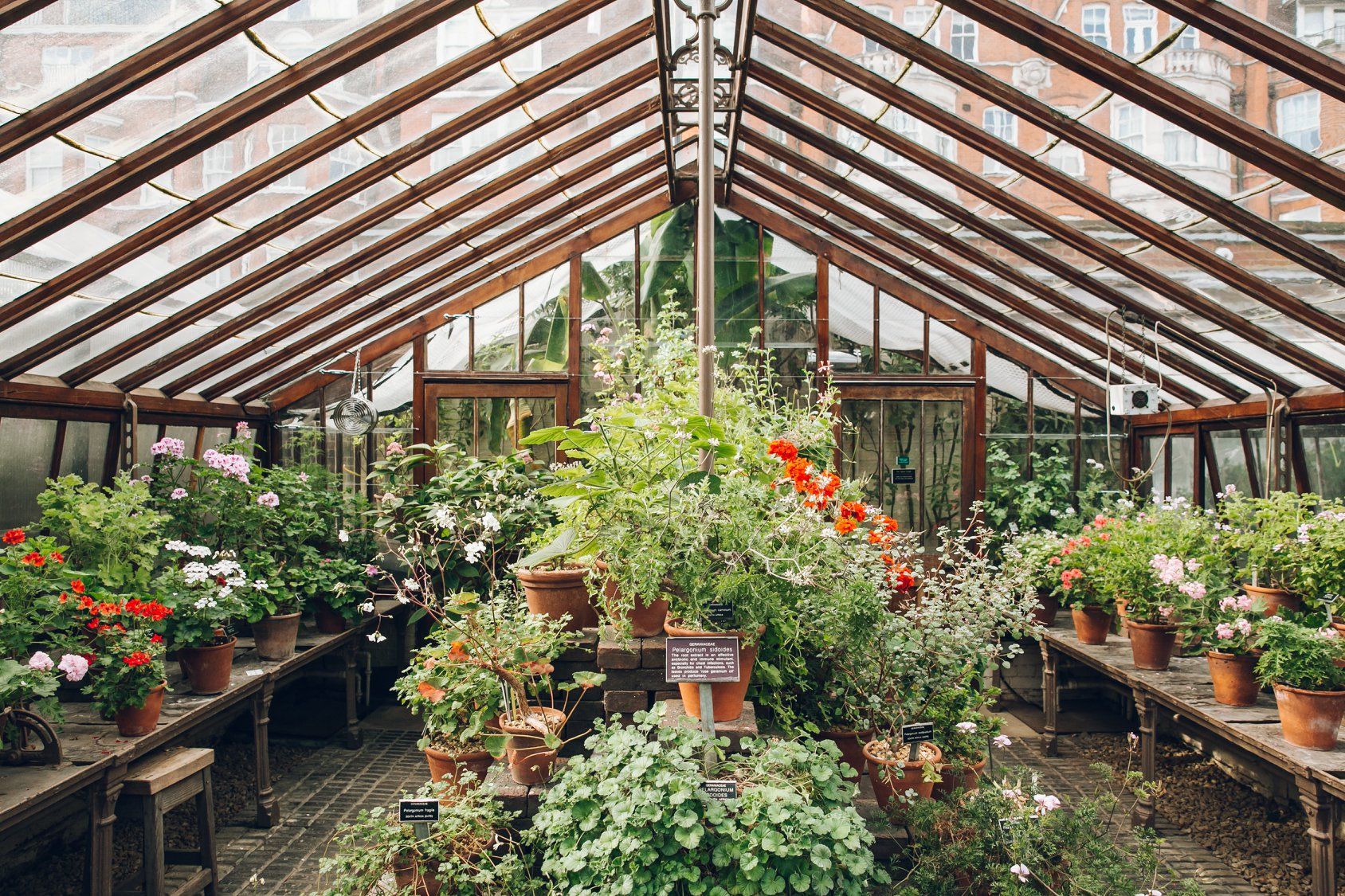 The Chelsea Physic Garden is London's oldest medicinal and botanic garden founded by the Worshipful Society of Apothecaries in 1673. Tucked away behind ancient walls, and located very close to The Thames, it is a secret, magical, becalming place. It's a very Harry Potter sort of place. A place to discover the remarkable therapeutic and healing properties of plants. And don't forget to sample the exquisite wild and organic local food on offer in the elegant, emerald cafe restaurant. The garden will re-open after a short winter break on January the 22nd 2023. Discover inspirational lectures, garden events and placements for budding gardeners and plan to visit this historical garden very soon. The Chelsea Physic Garden continues to play an important role in the life of Londoners, school children and visitors from across the globe.
There was nowhere more lovely to visit in the dead of winter for an artisan fair or in the midst of summer with the scent of perfumed, aromatic roses.
For more ideas with charitable impact, take a look at The Air Ambulance Service Challenge events for 2023,  Oxfam volunteer for Crisis or fundraise for Amnesty International.
Edited and Compiled by Alison Jane Reid assisted By Connie Wilson
The Luminaries Magazine is a slow, independent arts and culture magazine founded by iconic journalist and feature writer Alison Jane Reid. AJ has been a leading journalist on national newspapers and magazines for more than 25 years, from The Times to The Independent, The Lady, Red, Mirror Group, Country Life and ES Magazine.
Now she is leading the charge for slow journalism, free of vested interests. We are not supported or funded by advertising, we are supported by readers like you in order to focus on ideas and storytelling, not marketing.  Join our tribe and support the magazine and placements for undergraduates and new graduates wishing to take up a career in journalism, the arts, film, fashion and radio. Join and subscribe here -  Support the Luminaries Magazine
Oh, and one more thing. If you love what you are reading, tell your like-minded friends and share the magazine. Thank you, AJ, Connie and Christian.