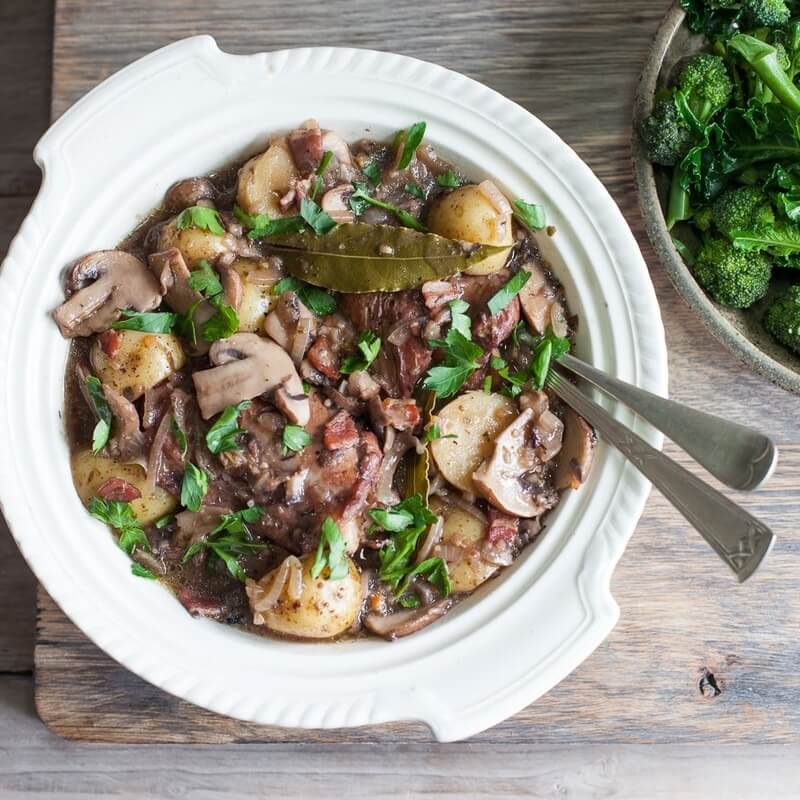 QUICK COQ AU VIN
with purple sprouting broccoli
Main
Serves 2
50 min
A richly comforting and delicious dish of herb-infused chicken, served with seasonal purple sprouting broccoli. This version is inspired by the celebrated classic French original, as you're not marinating the chicken in red wine overnight, but it's a good quick variation, ideal for weeknight cooking.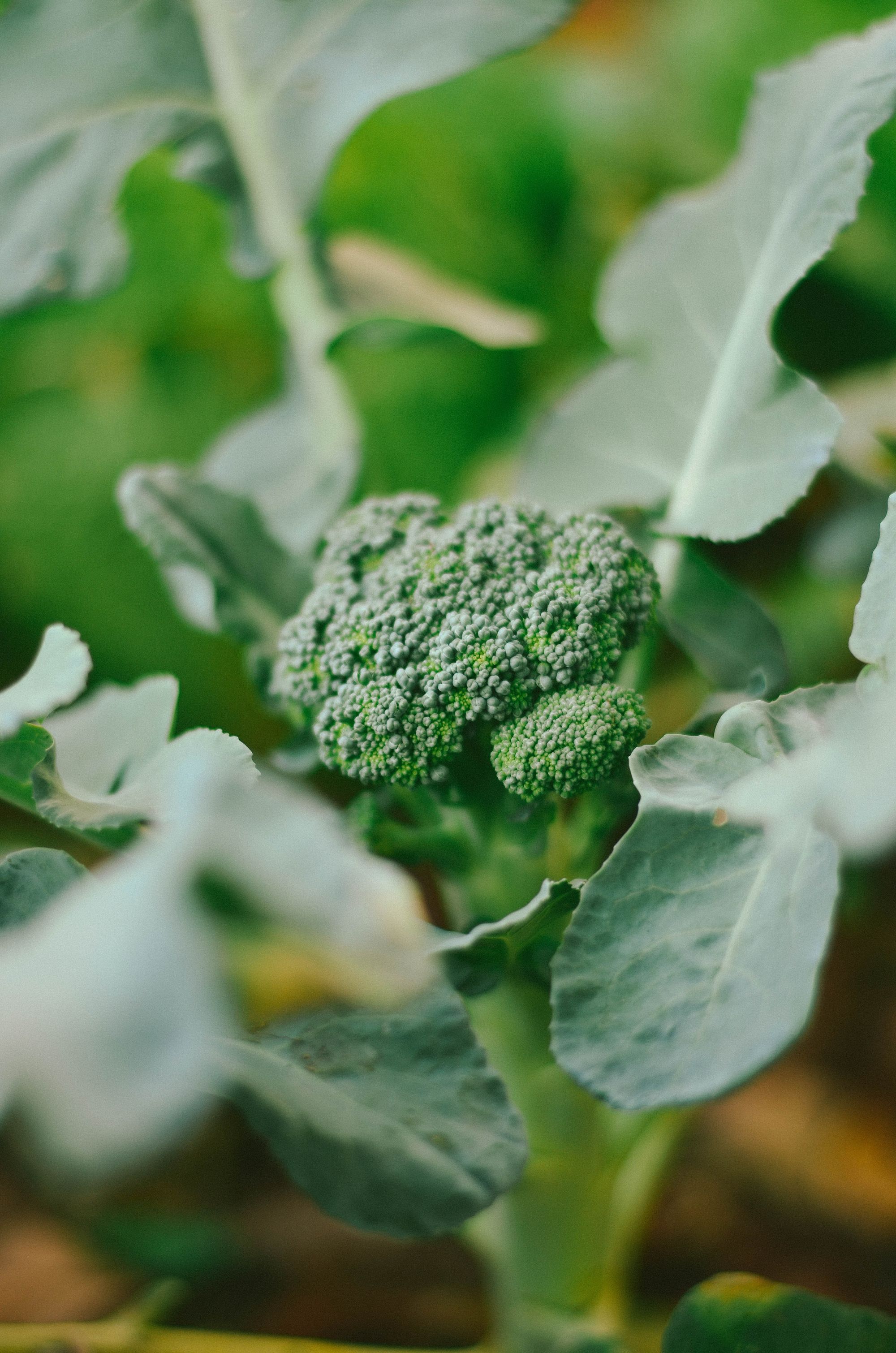 Cook's notes
If you have the time or the inclination, there's nothing to stop you from marinating the chicken for longer. You can also thicken and intensify the flavour of the sauce by removing the chicken and veg and boiling the sauce to reduce it down further.
Ingredients
2 chicken thighs
2 bay leaves
1 tsp herbes de Provence
150ml red wine
1 onion
oil for frying e.g. sunflower or light olive
2 garlic cloves
200g mushrooms
400g salad potatoes
1 rasher streaky bacon
1 tbsp plain flour
1 low salt stock cube
200g purple sprouting broccoli
small handful parsley
salt and pepper
The Luminaries is an independent arts and culture magazine for social and cultural impact. Become a supporter today. Subscribe to The Luminaries Magazine as a paying supporter, help us thrive, and reach for the stars in journalism - thank you.