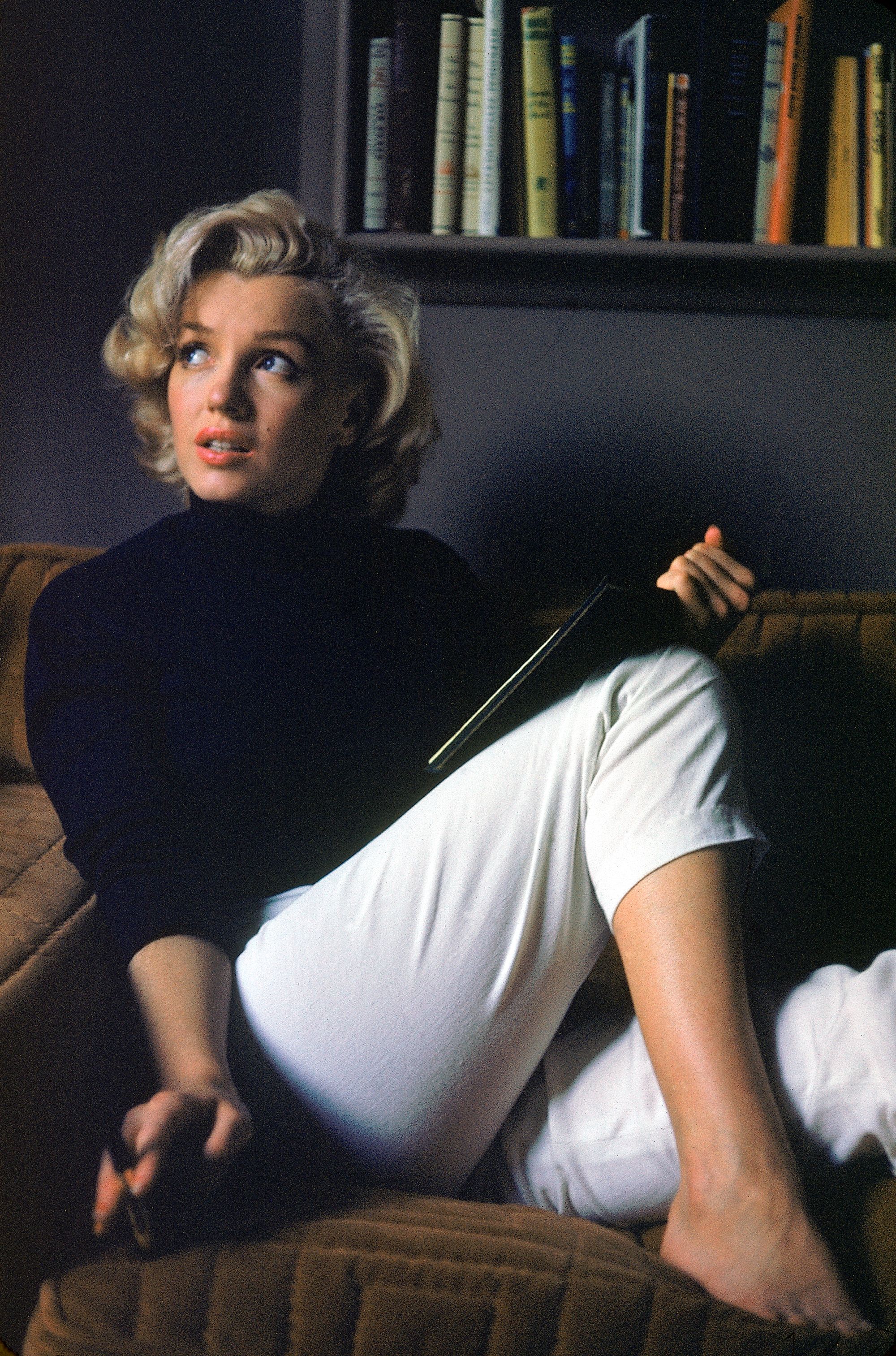 For the first of our eternal icons of fashion with a 21st century organic, slow and ethical twist, I am utterly drawn to this intimate, off duty image of Marilyn Monroe curled up on her sofa by Life photographer extraordinaire Alfred Eisenstaedt.  The image is part of a set that Alfred took with his handheld Leica in 1953 at Marilyn's home. Read the story behind this timeless image of a Hollywood goddess who continues to inspire and provoke speculation almost sixty years after her death. Then recreate the epitomy of Hollywood glamour and star power with the cream of responsible fashion talent below.
The ensemble...
Marilyn is dressed in a timeless black, gauzy, form-fitting turtleneck sweater that accentuates her hourglass waist paired with elegant, alluring, snow-white Capri pants. Marilyn's off duty, monochrome, Hollywood glamour is a portrait of the star of How to Marry a Millionaire, Some Like it Hot and the Misfits at the height of her power as a celluloid goddess.
A woman of every moment...
It's a moment of calm away from controversy, rumours, illicit love affairs and the health meltdowns that dogged her luminous yet tragically brief career as a woman and a star who embodied the coming sexual and work liberation of women.
Marilyn was a genius at portraying kooky, ditzy blondes, but in real life, she was a brunette and she was intelligent, spiritual and smart.  She founded her own film production company and she fought for higher pay, better roles and to break stereotypes in the studio system mostly controlled by very powerful men.
Marilyn was just 36 years old when she died in 1962. The tragedy of Marilyn's story was that she had experienced abuse, poverty and insecurity as a child and this left her with life-long struggles with depression, anxiety and addiction.
The implement...
Away from all the conspiracy theories about her untimely death, Albert Eisenstaedt's image captures Marilyn at the point her career is heading into orbit and she looks beautiful, full of life and relaxed.
There is something about the power of black and white too, and opposites that attract.
As a fashion conceit, black and white just works. It looks crisp and alluring and the eye is drawn to the bold wearer. It also solves those I don't know what to wear moments for instant confidence and va, va voom.
The photo...
Here we see Marilyn at home, barefoot, with a sun-kissed glow, an orange lip and a book as her companion.
As Marilyn looks away from the camera, it beats all the contrived images of her where she feels the need to play the starlet, the ingénue or the femme fatale. Monochrome also looks clean and contemporary.  It is a style marriage that is forever in fashion. You can create this timeless look now, with our pick of organic cotton jeans and Capri's and a galaxy of exquisite tops in natural fibres from wool to silk. Some come with playful flourishes we think Marilyn would adore, especially Mother of Pearl's oversized pearl embellishment on a ruffle sleeve. While Ganni's leopard print which adorns the neck like a jewel – is perfect for modern sweater girls.
A tranquil moment for hustled hotshots...
Alfred who photographed everyone from Sir Anthony Eden to Sophia Loren and Bill and Hilary Clinton. He was celebrated and admired for the way he was able to capture famous people in a more relaxed, naturalistic moment. He said it was because "I didn't come as a photographer. I came as a friend." Clearly, Marilyn loved that and felt she could be herself, even for just a moment in time immortalised forever.
1)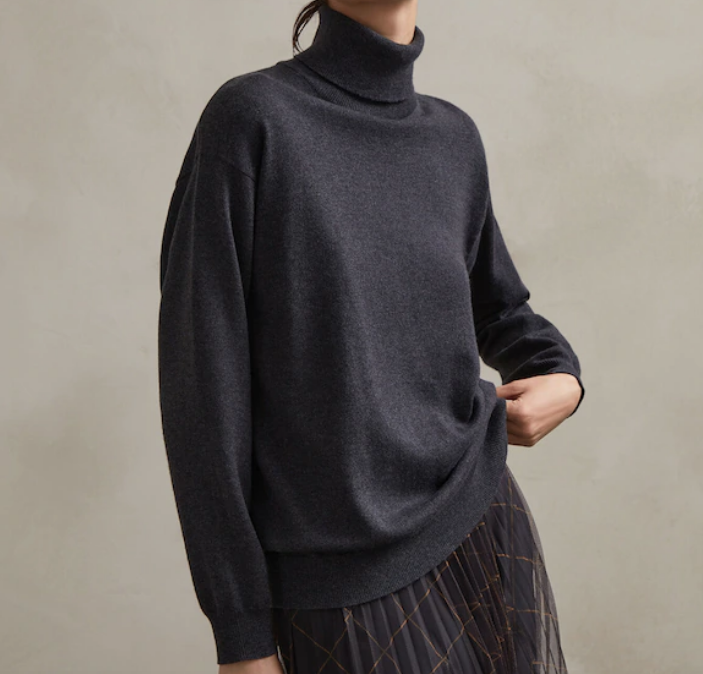 Brunello Cucinelli
Cashmere turtleneck sweater with monili, 100% Cashmere. The iconic pure cashmere yarn enriches the essential style of the turtleneck sweater. Lightweight and cozy, the garment is characterized by a regular fit with slightly dropped shoulders; £910.00; High Neck Sweater
shop.brunellocucinelli.com/en-gb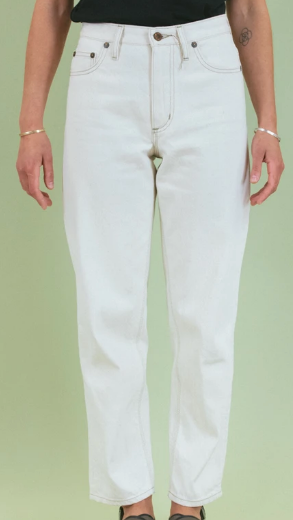 Hiut
Made from a substantial 100% organic cotton Italian denim, which has been given a simple rinse wash to give the jean a soft feel. A deeply fixed colour gives the ecru mineral earth colour a beautiful richness in depth. A flattering relaxed high waist jean. A straight leg that has been designed to sit on the ankle; £175; The Eira - Straight Leg
Marilyns Coral Lip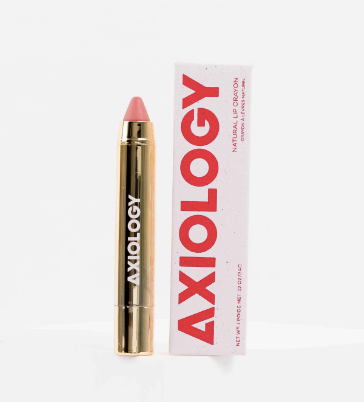 Axiology
This elegant ballet pink with a hint of orange and a touch of sparkle is pure bliss. A moisture-rich crayon with a semi-matte payoff. Clean and hydrating ingredients such as avocado oil and moringa oil nourish and condition lips while naturally-derived pigments create deep, rich shades that put other lipsticks to shame; $28; Axiology Lip Crayon in 'Bliss'
2)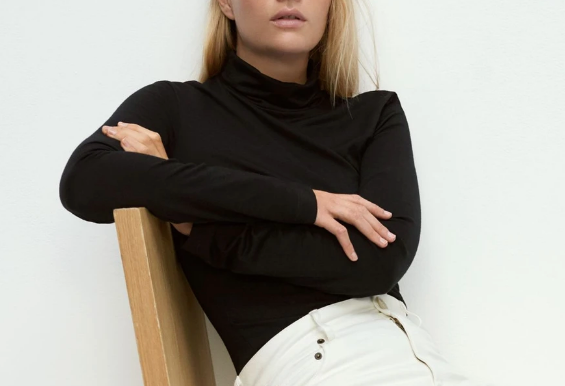 Maggie Marilyn
Wear this slim-fitting turtle neck with everything, the black has a subtle opacity to it, making it lovely and fine to wear under chunky knits. Crafted with 100% New Zealand merino wool this piece will never leave your wardrobe; $150 NZD; Turtleneck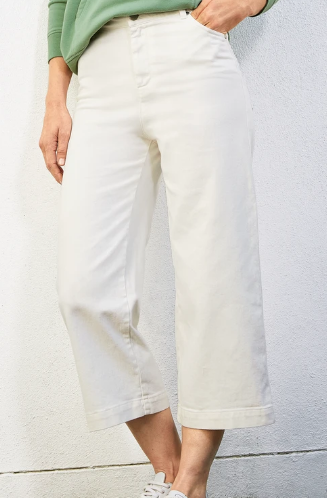 Baukjen
Denim with a difference. Coveted and classic, the wide leg cropped shape makes for a beautifully flattering fit that works perfectly in any look. Sustainable Attributes: Low mileage, Natural fibres, Ethically made; £99; Gail Jean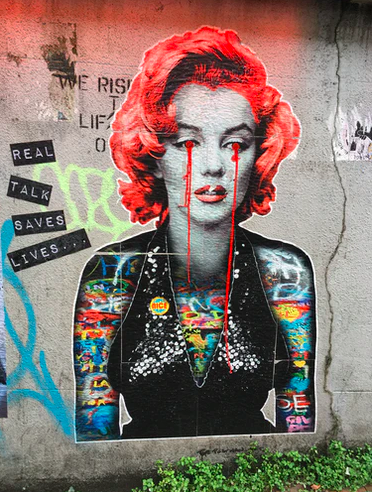 3)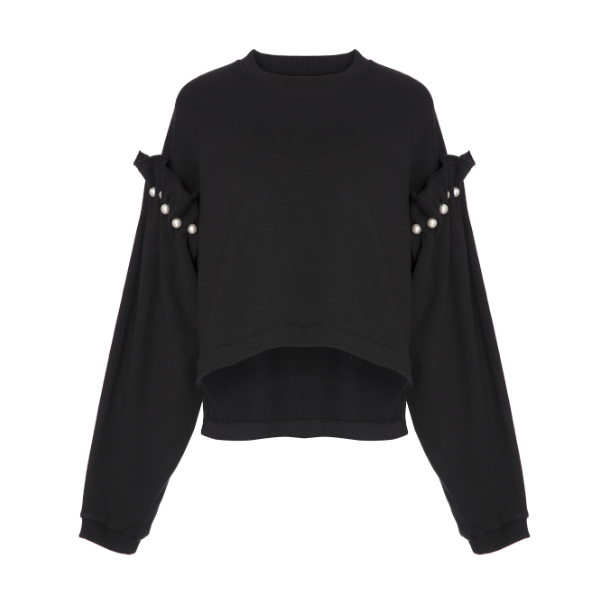 Mother of Pearl
Cut from a soft organic cotton fleece backed jersey. Its sustainable with its use of natural fibres & organic methods. The manufacturing process is traced from field to final with a low carbon footprint and responsible use of water; £195.00; Dani Sweatshirt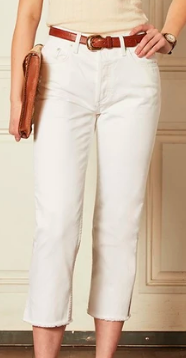 Boyish
The Alex is a high waisted rigid straight jean with ankle ties. It is in the perfect vintage white wash. This sustainable denim jean is made with recycled cotton reducing its carbon footprint and reducing water usage; $168; The Alex Jean
4)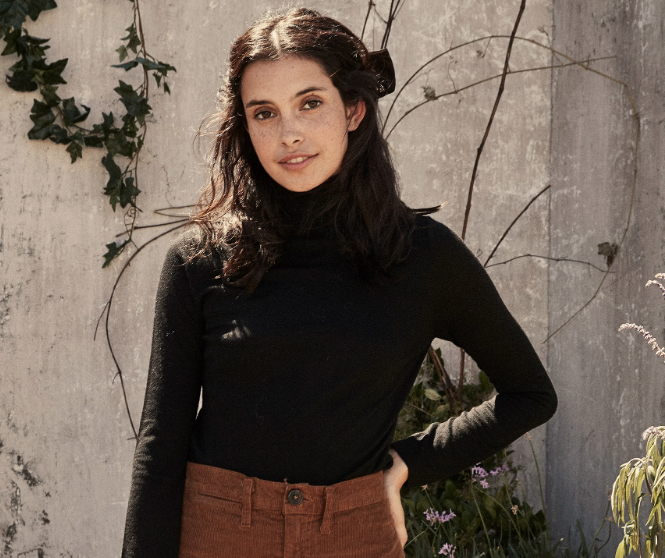 Doen
In 100% Italian wool, the Dôen Sunder Sweater is the ideal fitted turtleneck for layering under dresses and jackets or wearing alone as a sleek, simple wardrobe basic. The extra fine merino wool construction uses a fine gauge knit for a clingy fit and soft feel; $218; Sunder Sweater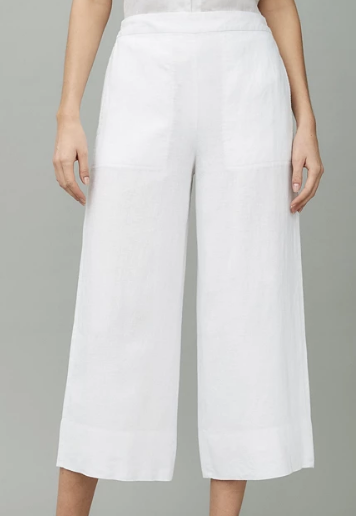 The White Company
Cut from exceptional-quality lightweight linen, these are the definition of easy Summer trousers. This cropped style comes in an on-trend, wide-leg silhouette. Sleek, yet comfortable, a flat front gives them a polished feel; £98.00; Linen Wide-Leg Cropped Trousers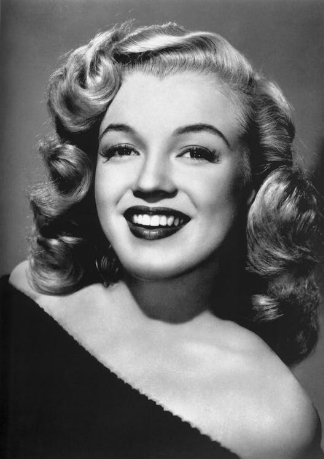 Marilyns fluffy brows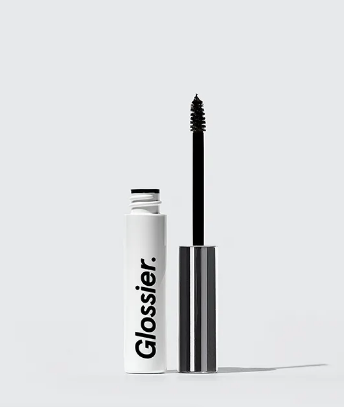 Glossier
A brushable, creamy wax that visibly thickens, shapes, and grooms brows into place. Dermatologist tested, ophthalmologist tested, appropriate for all skin types, formulated without: fragrance or alcohol; £14; Boy Brow
5)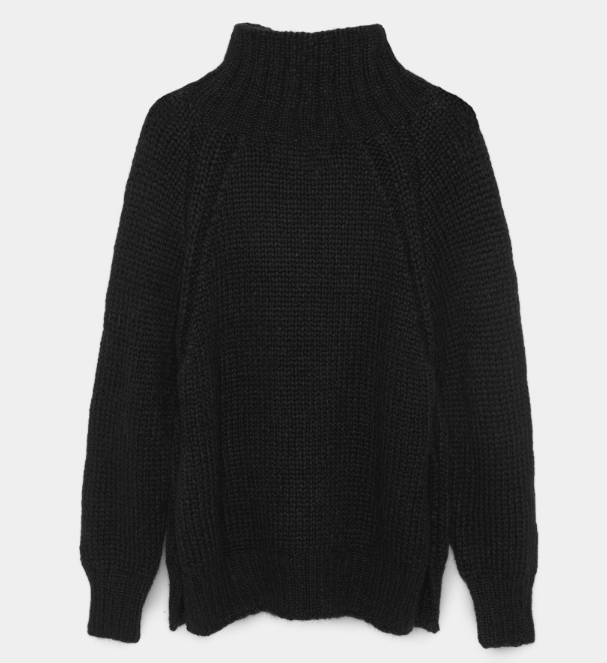 Aiayu
Mechera is a heavy knit sweater with classic raglan sleeves and a high neck. Made from soft brushed, warm llama wool, this sweater is a trusted companion on cold winter days. Chunky, comfy style with elegant slit details on the sides for a loose fit in the body. Falls beautifully on all shapes and sizes; EUR 410; Mechera Sweater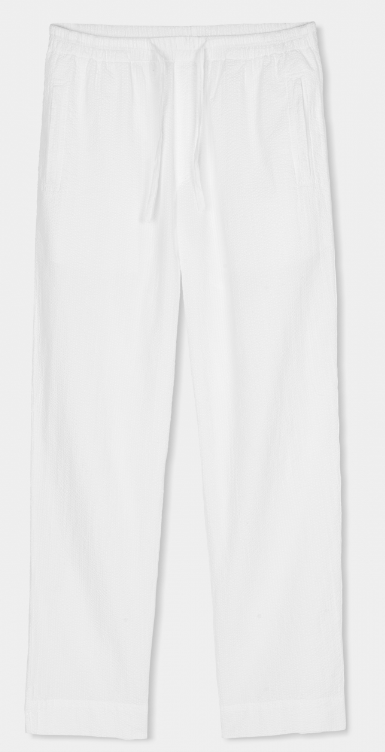 Aiayu
The classic signature Aiayu Pant: seersucker quality made from crisp organic chetna cotton. These lounge pants have comfy side pockets and a soft, elasticated waistline. A light and breathable style perfect for lounging or for styling with your favourite knit or shirt for a casual everyday look; EUR 130; Pant Seersucker
Marilyn's natural glow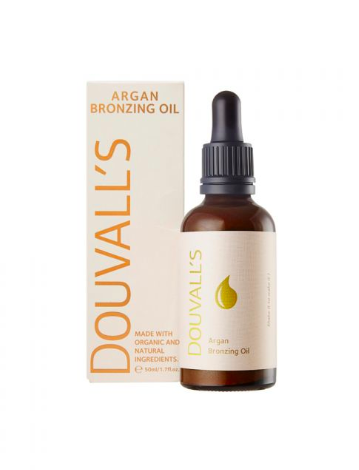 Douvall's
Achieve the glowing bronze of Marilyn's skin with 100% natural and organic moisturising bronzing oil. It has the nourishing power of Argan Oil with added mineral make up giving you a bronzed shimmery healthy glow all year round without the harmful effects of the sun; £32; Douvall's Argan Bronzing Oil 50ml
6)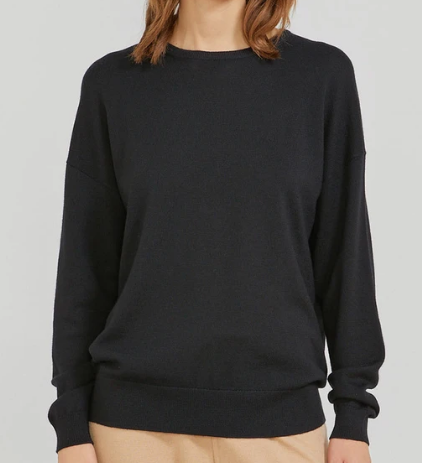 Ninety Percent
The everyday knit, elevated. Crafted from 100% organic Merino wool, it's cut to sit with a relaxed, slouchy shape, with cuffed sleeves and hem and a classic crew neck. Premium detail comes in the form of the sharp contrast-detail seam running down the back; £150.00; Merino wool crew neck sweater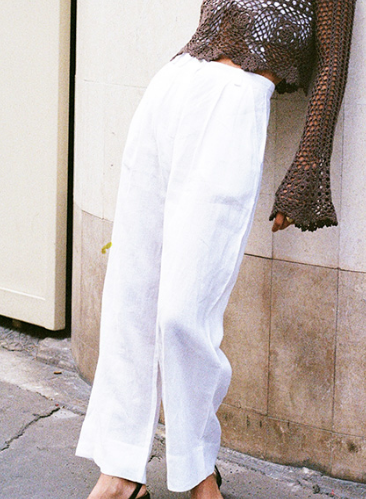 Reve En Vert
These easy Wabi Linen Trousers are cut from breezy Italian linen, and are a simple and sustainable travel essential. They sit mid- to high-waisted on your hips and feature a wide-leg, tailored silhouette.  Cut from 100% Masters of Linen certified organic linen in a classic white; £175.00; Wabi Linen Trousers in White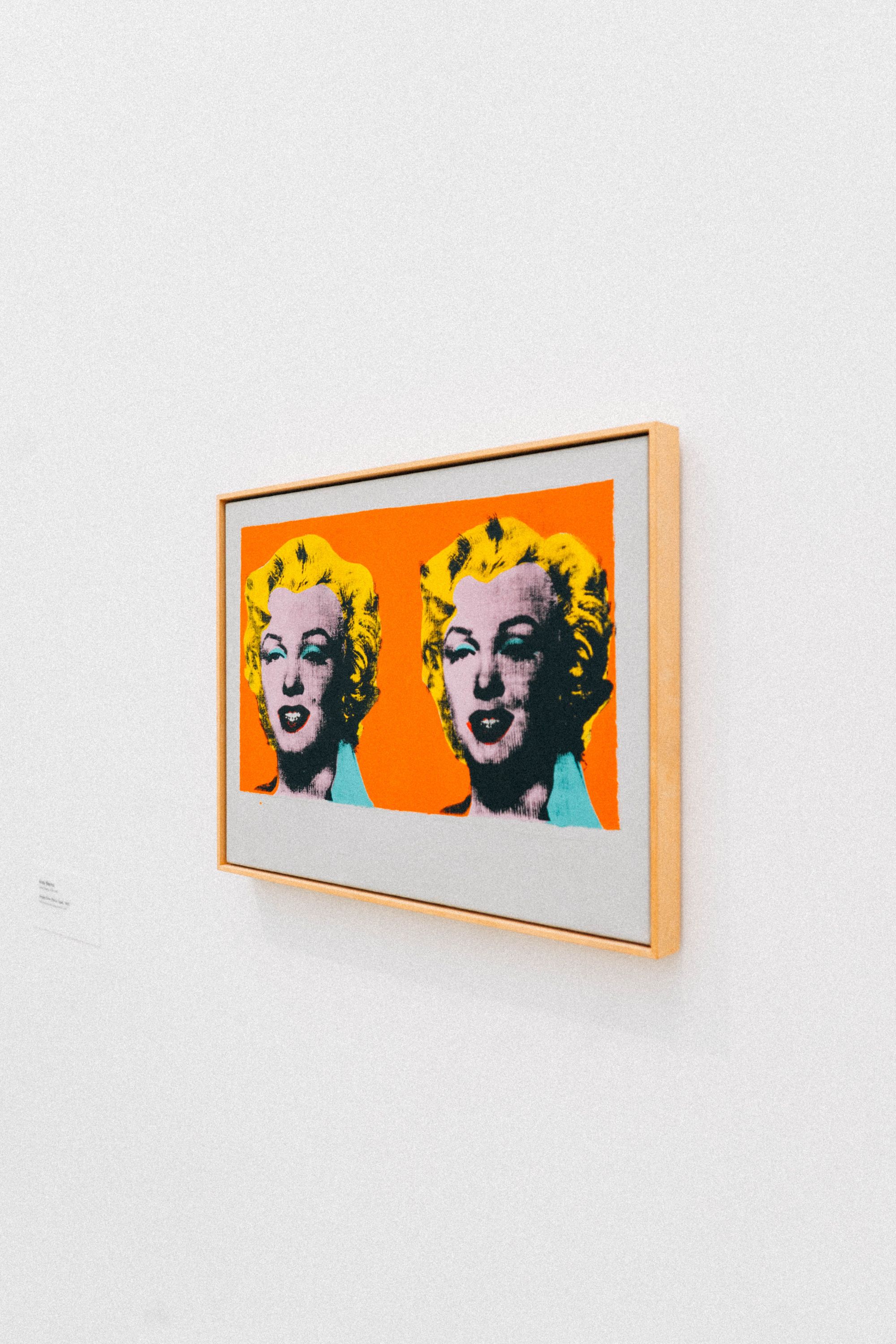 7)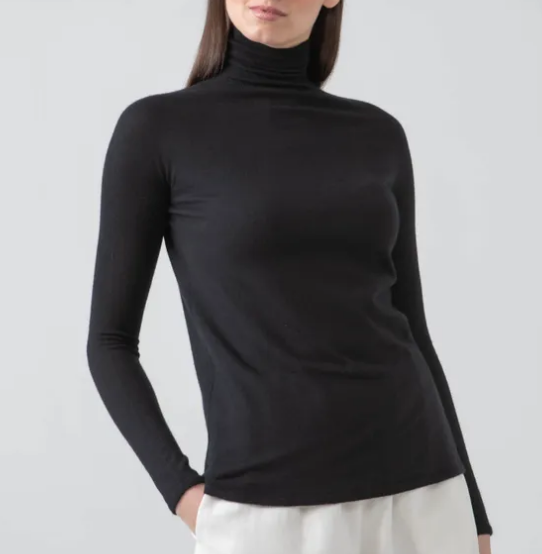 Johnstons of Elgin
'Scuba Skin' Stretch Roll Collar Jumper, in 100% Superfine Stretch Cashmere, is flattering and versatile. Ideal alone or layered, this incredibly soft fabric flexes with every move and keeps its sleek shape wear after wear. Features an engineered shoulder shape with an applied minimal roll neck trim; £295; Cashmere Jumper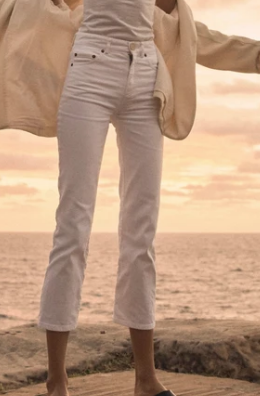 Maggie Marilyn
The perfect white jeans for everyone, two options for both those who are taller and those who like their jeans a little more cropped. Fitted with a luxury straight leg, tested on all shapes and sizes for a great fit. These will become your favourite pair of denim jeans, you will never want to take them off; £117; Cropped Jeans
8)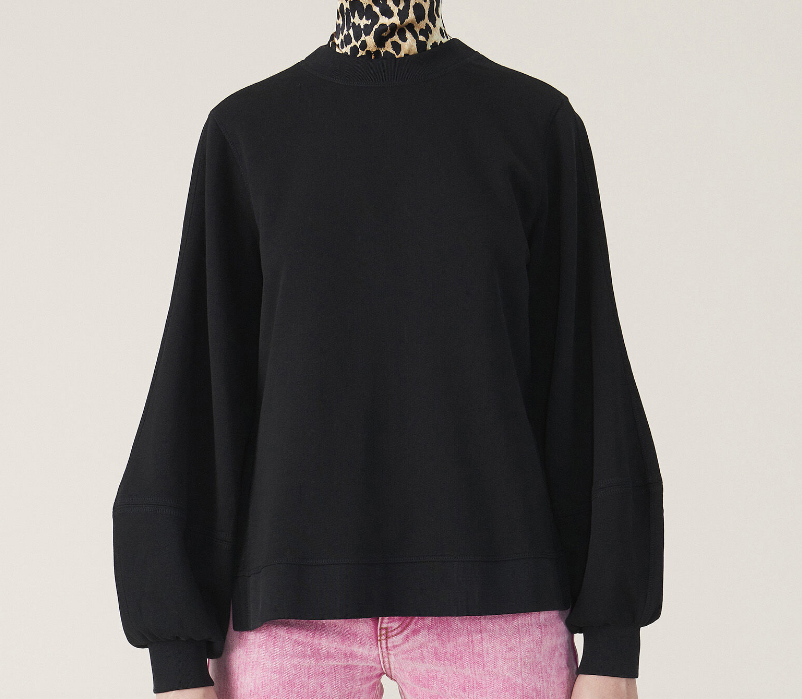 Ganni
The Isoli Sweatshirt from Ganni is a classic piece and must have for the autumn season. With a rounded neckline, bell sleeves and side slits, its designed for a slightly oversized and boxy fit. It features the contemporary 'GANNI' logo label on the back; £140; Isoli Sweatshirt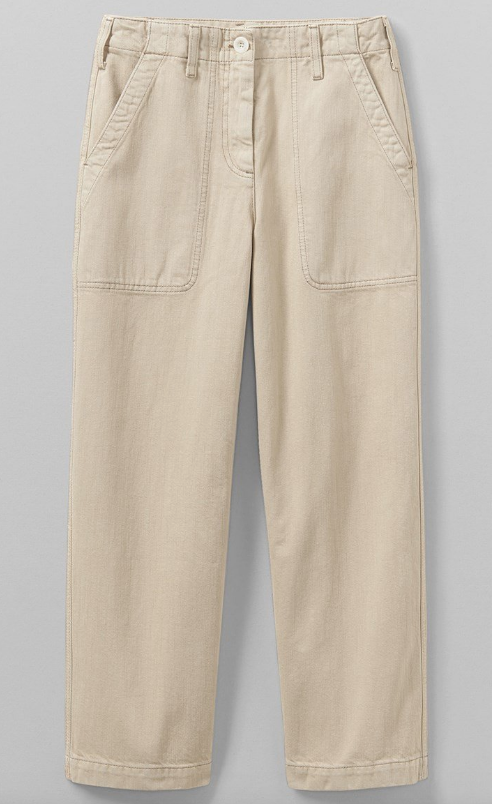 Toast
Supple and quite weighty organic cotton denim. Fitting neatly below the waist with long cropped legs. Deep, sewn through carpenter pockets. Back patch pockets, belt loops, zip fly and button fastening; £135.00; Organic Denim Long Crop Jeans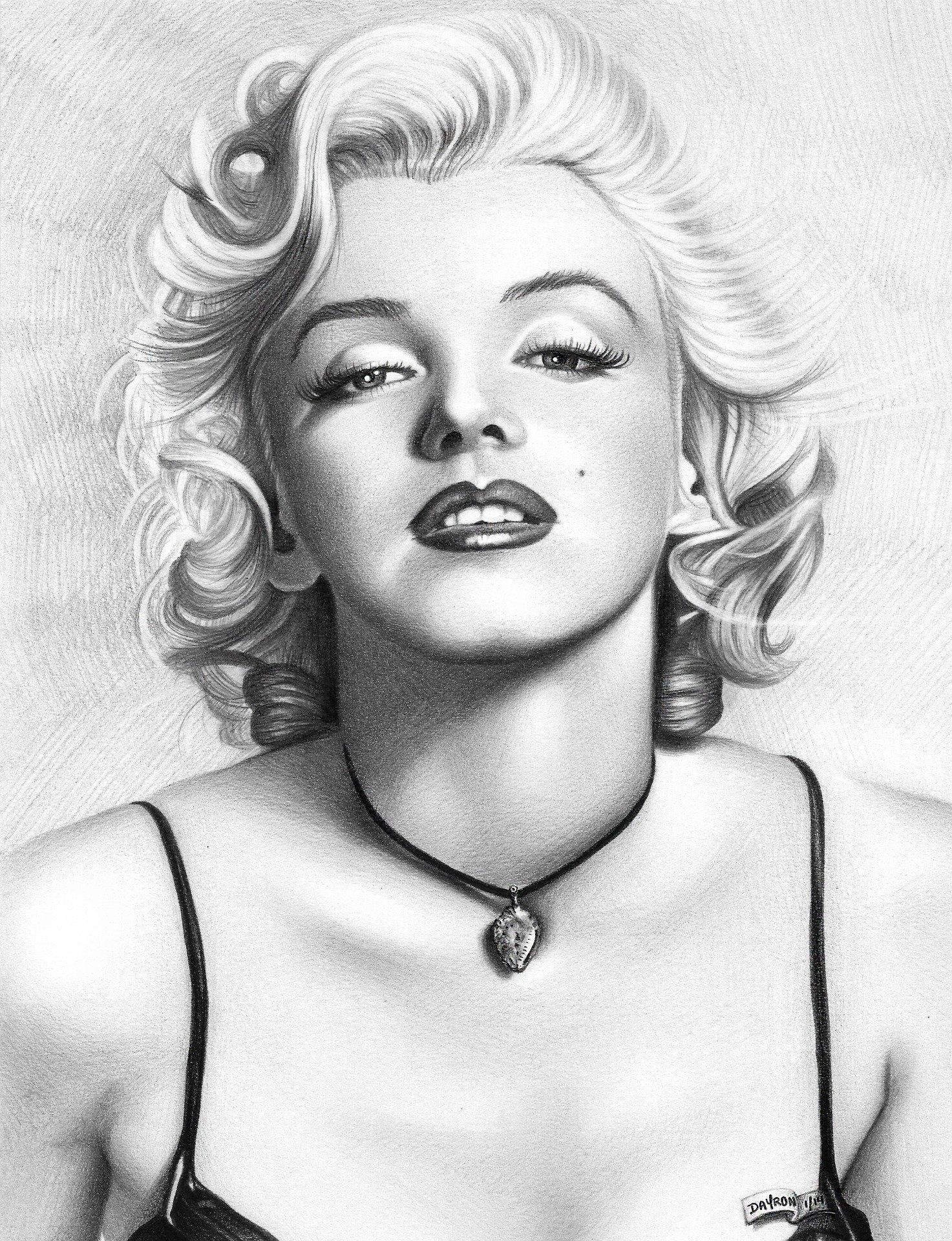 9)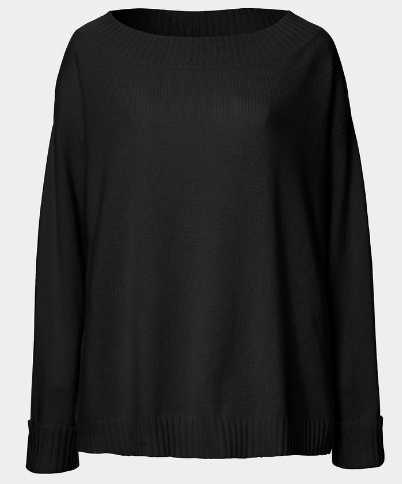 Winser London
A true Winser favourite, the jumper is designed into a generous boxy shape and has been knitted with long sleeves which are finished with ribbed, turn back cuffs and a wide elegant neckline. Pure cashmere, naturally luxurious, hand combed from goats that roam free in Mongolia; £199; Audrey Cashmere Jumper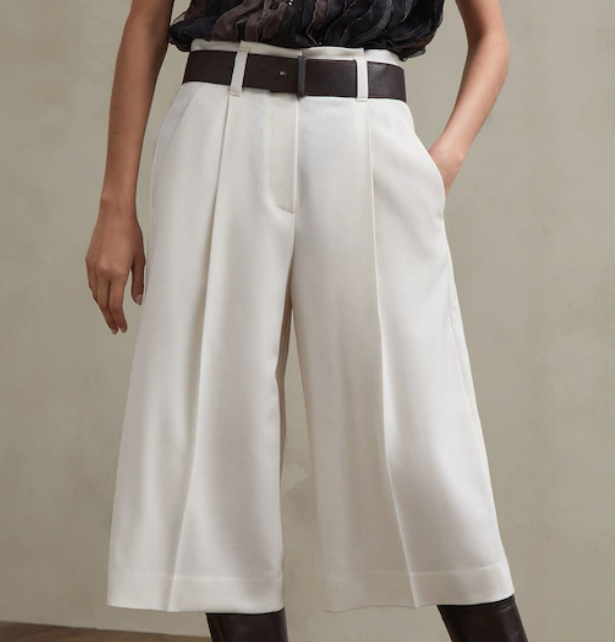 Brunello Cucinelle
Adding some difference to the previous trousers these Bermudas channel effortless luxury fashion. Tailored inspiration and fabrics with a retro feel update the style of these Bermuda trousers with an elegant touch. The soft pure virgin wool granite is paired with a fluid silhouette with straight lines; £1,140.00; Bermuda Shorts
shop.brunellocucinelli.com/en-gb
10)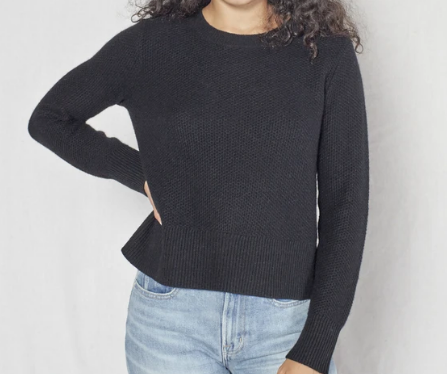 Outer Known
A classic easy boxy fit sweatshirt with a textured waffle stitch. Legendary softness made with recycled cashmere and merino wool. You'll live in this and love it for years and years to come. You'll live in this and love it for years and years to come; $268; Reimagine Cashmere Crew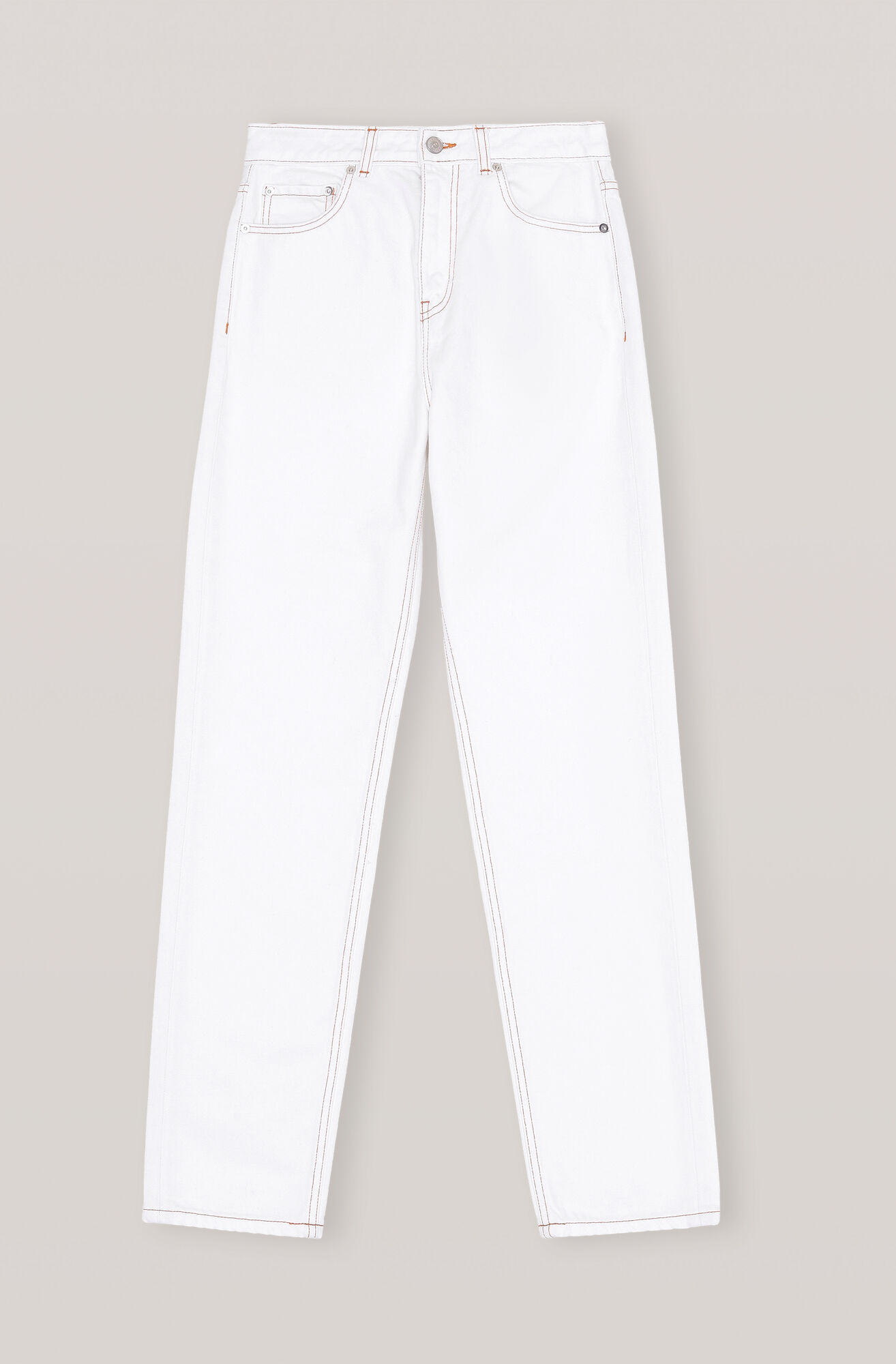 Ganni
Ganni high-waist straight jeans in white, 100% organic cotton denim. An easy, everyday basic. Fits true to size with a high-rise, straight leg fit. The Classic Ganni logo printed on back pocket. Button and concealed zip closure. Structured, non-stretch denim with vintage feel; £175; White Denim High-Waisted Jeans
Captions, Layout & Further Research by Sophie Fenton - Hobbs
Proudly independent journalism and media since 1997 - get ready to support us on crowdfunder.co.uk