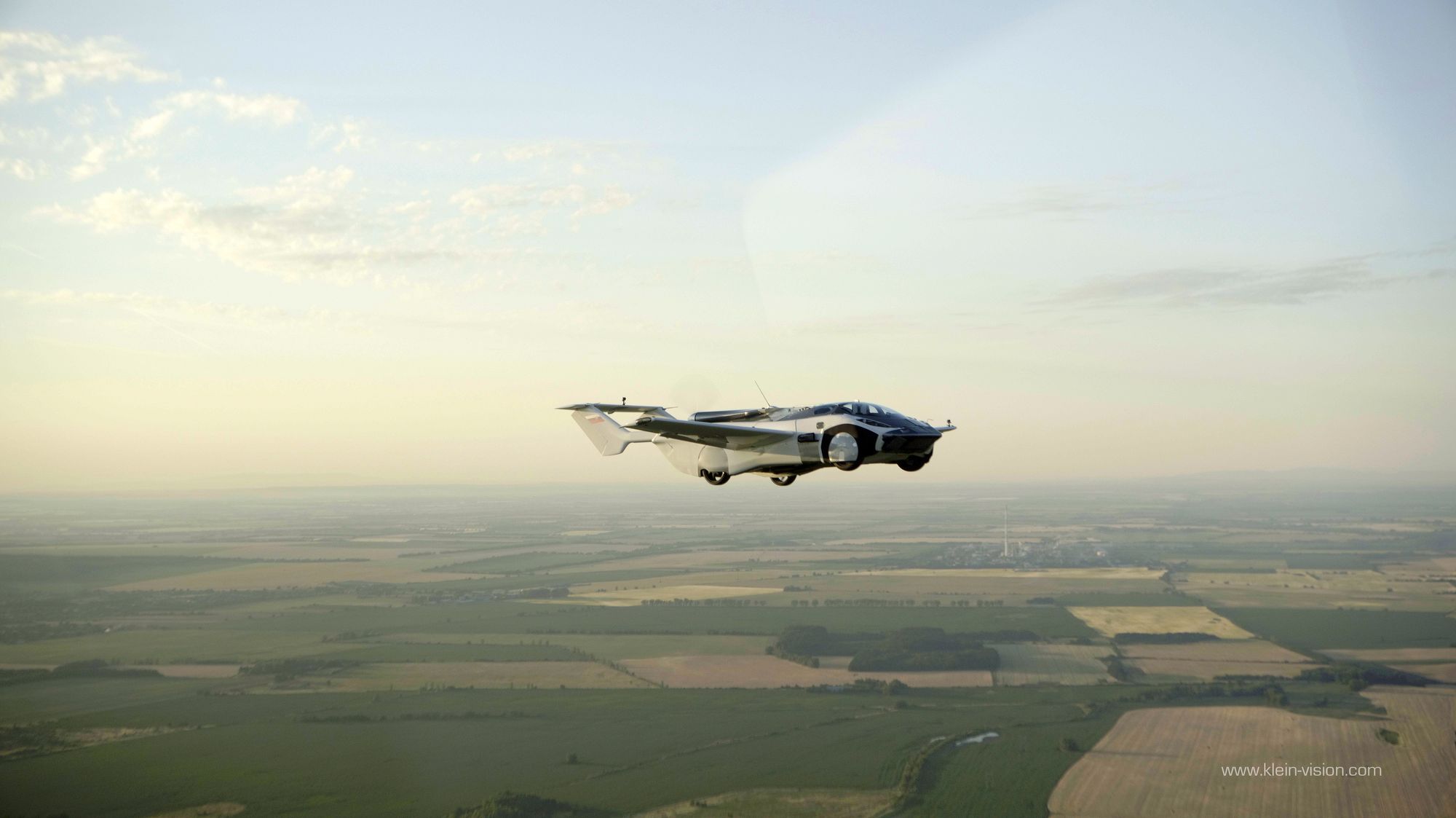 When is a plane also a car? When it's a flying Air Car.
The Flying Car, once the stuff of James Bond, Chitty Chitty Bang Bang and Harry Potter has finally soared into the skies in 2022. Now, in about 12 months time you really could go from Manchester to Monaco for lunch in your curvaceous, new-fangled flying machine thanks to two boys who dreamed of being free as birds as children growing up in communist Europe and went on to become academics, one as a professor of design, the other as professor of physics.
The genius of the Air Car is that Professor Klein has cracked how to use his love of beauty, form and function to create a magnificent flying machine and a supercar that effortlessly functions as both. It's the stuff of fantasy, film and science fiction made real.
"From the very beginning of the design work, the goal was to create a perfect example of the combination of form, function and appeal. We wanted a perfect sports car without any compromises, and a fully-fledged aircraft that is fast, easy to manoeuvre and very stable dynamically and statically. We believe we have achieved our goals." Anton Zajac - Klein Vision
Imagination Rules the Roost
Professor Stefan Klein and Anton Zajac are friends and the co-inventors of the AirCar - a supercar that transforms into a plane in two minutes and has just been cleared for take-off and commercial production after passing 70 hours of rigorous flight tests by The Civil Aviation Authority.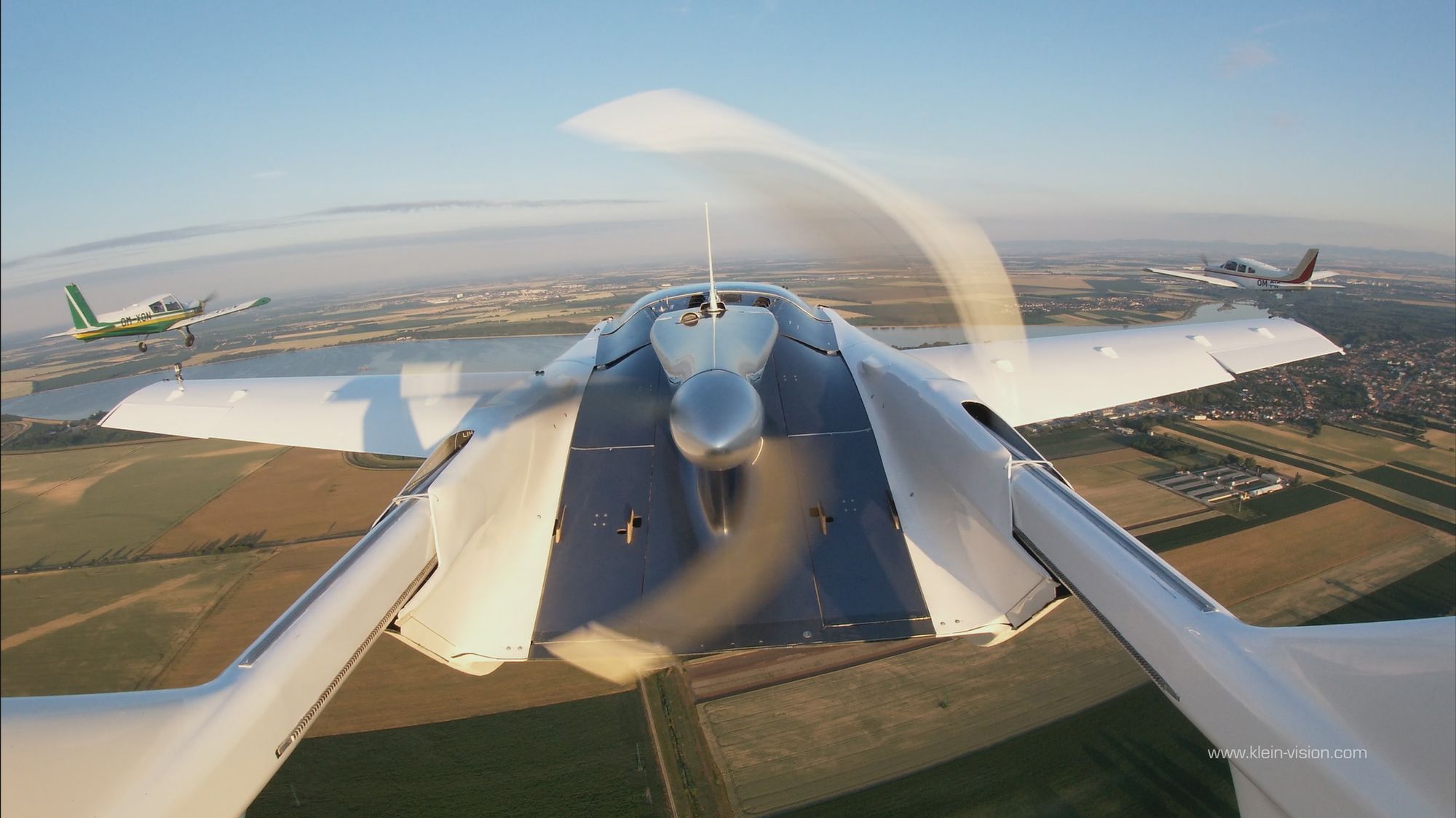 The car really does belong in a James Bond film of the near future as the gadget for erstwhile super agents, tycoons and icons who love to fly and want to travel effortlessly.    
"The original (1917) idea of Glenn Curtiss Autoplane was quite simple. A car fitted with three wings. The wings were 40 feet wide and driving such a flying car on roads would be a nightmare. The key problem in an efficient design of a flying car is the transformation between the two modes: the car and the aircraft. Klein Vision AirCar introduces a fully automated transformation process that converts the car into an aircraft (and vice versa) in two minutes. That was first demonstrated by Fantomas or other popular movies." Klein Vision.
At last, Professor Klein, who is a graduate of the Ecole des Beaux-Arts in St Etienne and a visiting professor at The Mackintosh School has designed a flying car that looks effortless as both, rather than a car yearning to be a plane that never quite makes it off the runway. Remember the rather free-range-looking flying car - a gold Matador Coupe in the 1974 film the Man with the Golden Gun? While it must have been thrilling at the time, in reality, the prototype used in the film stayed firmly on the tarmac.
Dr Aseem Malhotra and the Real Mediterranean Food Immunity Diet
The 21 Day Immunity Plan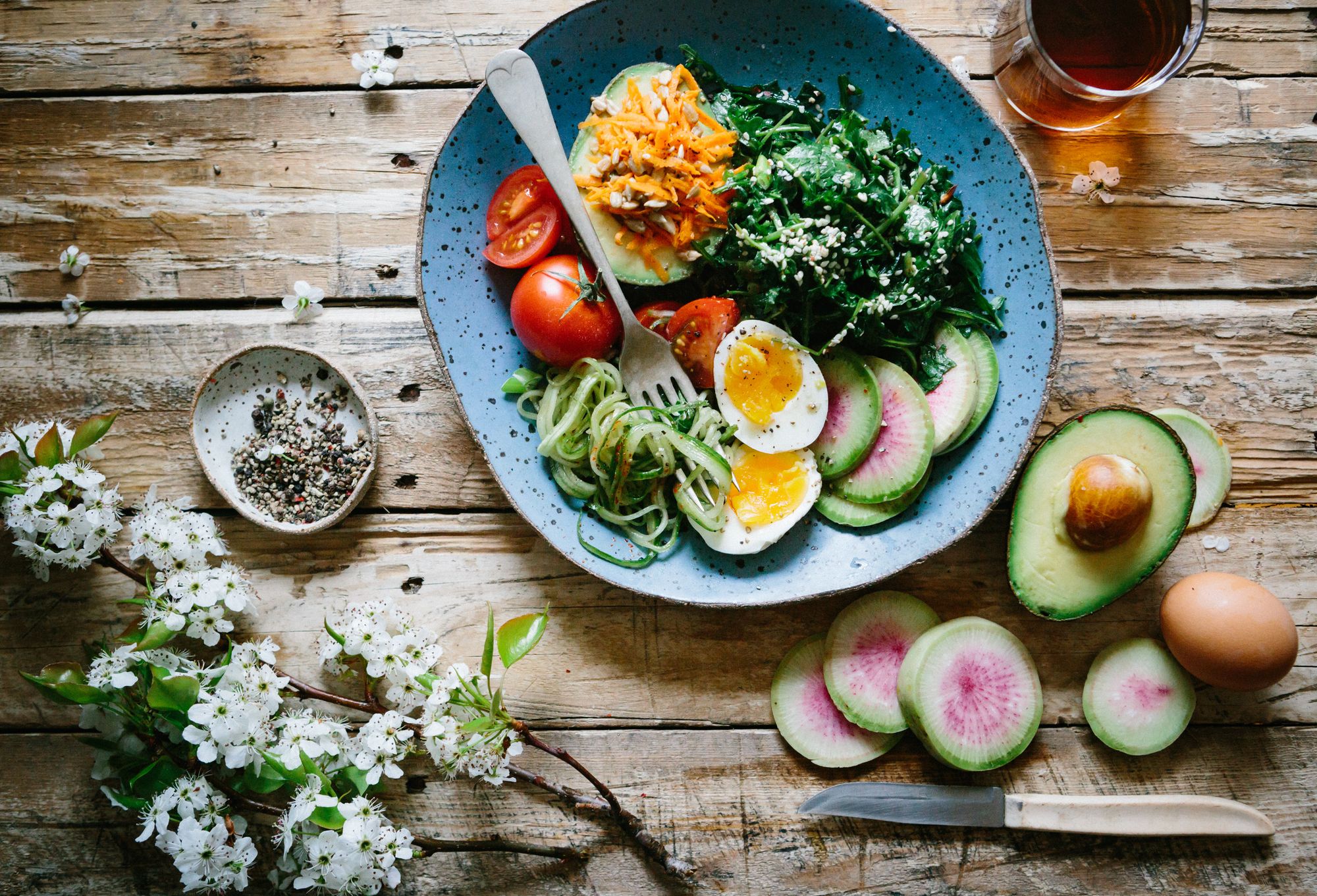 In the 21 Day Immunity plan, cardiologist and real food campaigner, Dr Aseem Malhotra, sets out his big idea for improving poor metabolic health in as little as three weeks using the principles of the real Mediterranean Diet. The book which runs to 100 pages will change your life if you are prepared to ditch the processed food aisles, soak up the clear science-backed evidence and get cooking!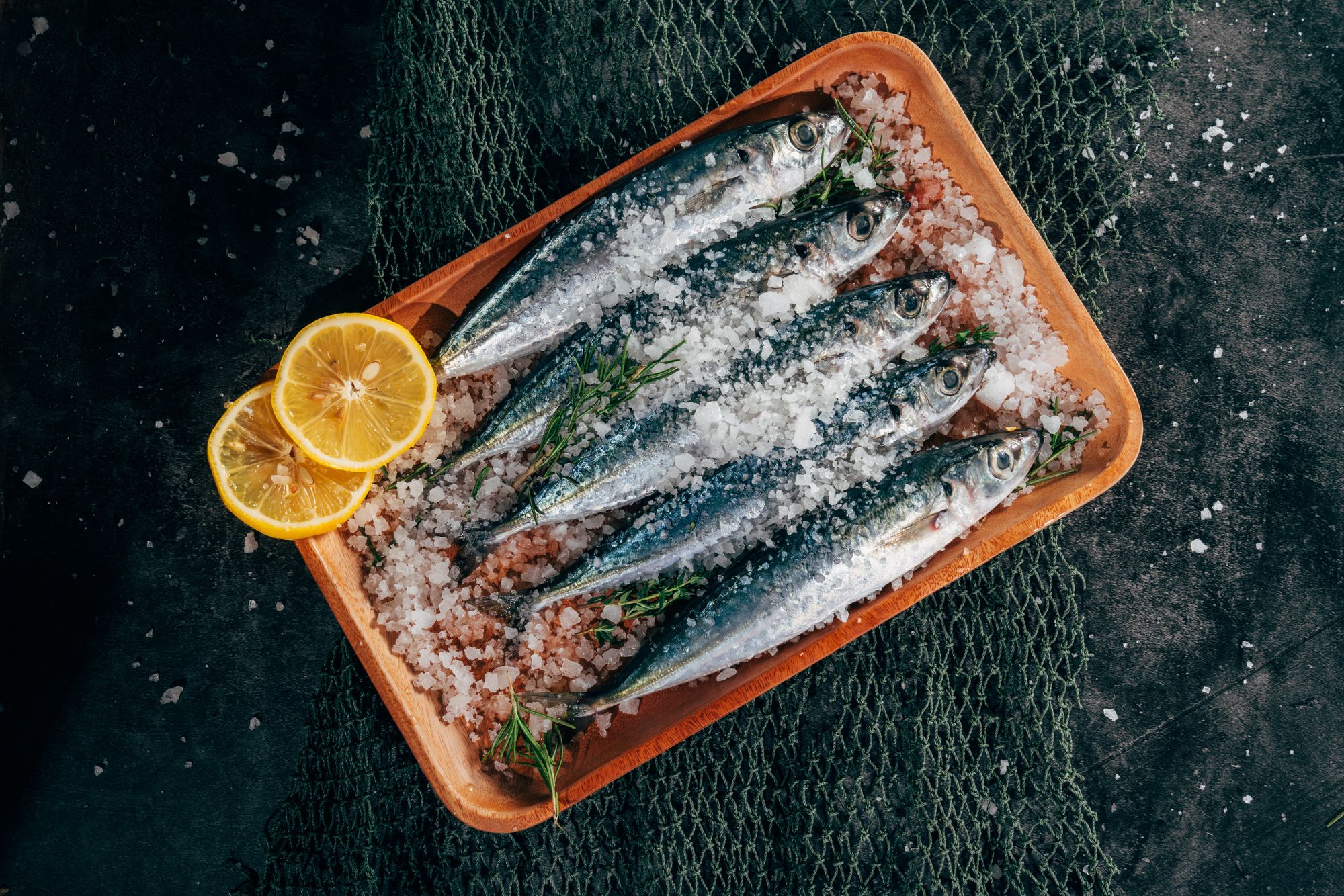 Dr Aseem Malhotra is part of the great scientific and medical rebellion unfolding around the world. The goal is to put you the reader in control of your own health and outcomes. The evidence is clear. The food you eat determines how well your metabolism can deal with viruses from Covid 19 to avoiding or reversing type 2 diabetes, high blood pressure, cancer and obesity.  The plan focuses on switching a diet high in processed, sugar-laden food in favour of cooking from scratch and focusing on protein meals rich in oily fish, olive oil, non-starchy vegetables, quinoa and grass-fed meat and dairy. So does it work?
The Mediterranean High Life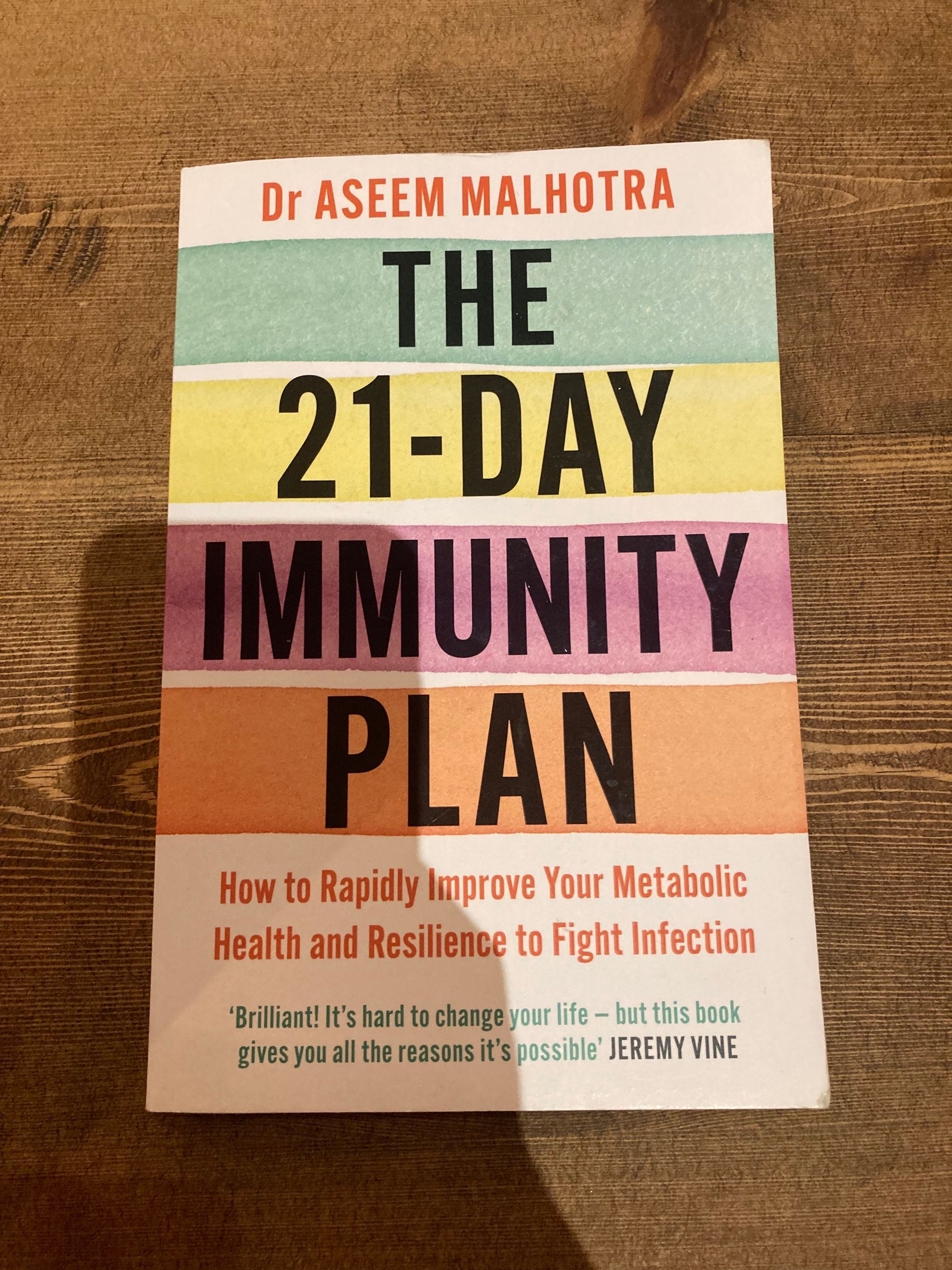 It certainly does. My GP was astonished at how good my blood tests were after two months following the new diet and cutting out bread, rice, potatoes and breakfast cereals and opting instead for Mediterranean frittata, berries, crab bakes, a juicy grass-fed steak on weekends, slow stews and hot pots and saying non to sugary fake foods like biscuits, energy bars and stodgy cakes. I did cheat a little and still allowed myself a few squares of plain dark chocolate. Now I work on a high protein dark chocolate cake!
The Year of The Tiger Running Wild in Slow Fashion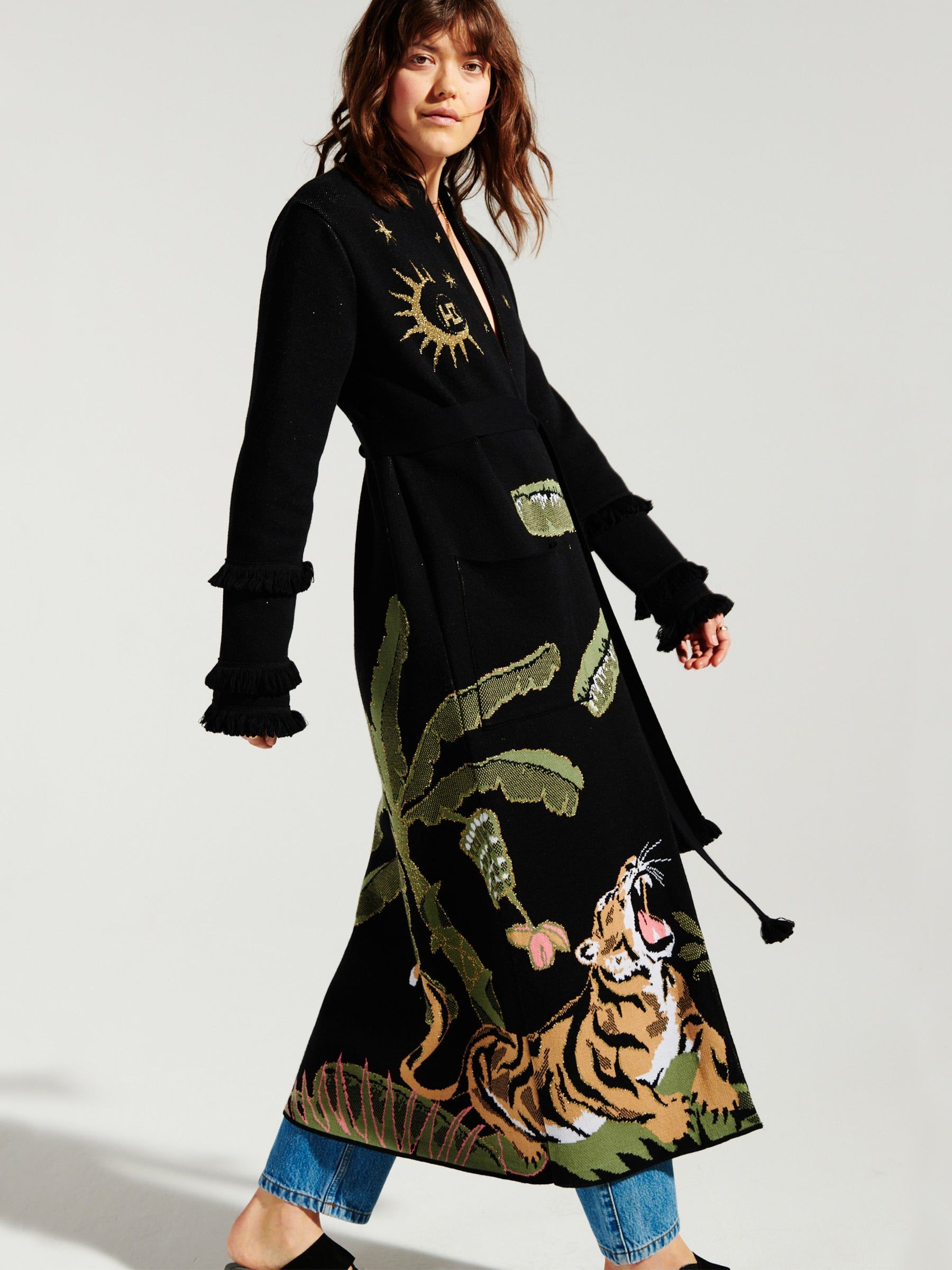 It's the year of the tiger, and the most charismatic of big cats can be found roaming riot on dresses, coats, t-shirts and mini-dresses across the world of slow luxury fashion from Kenzo to boho London designer Hayley Menzies, the reigning queen of charismatic animal print, big cat fashion. Menzies dreams up extraordinary, whimsical works of art in silk, organic cotton and wool in her Nottinghill studio propelled by her love of travel to faraway lands, notably her beloved Thailand.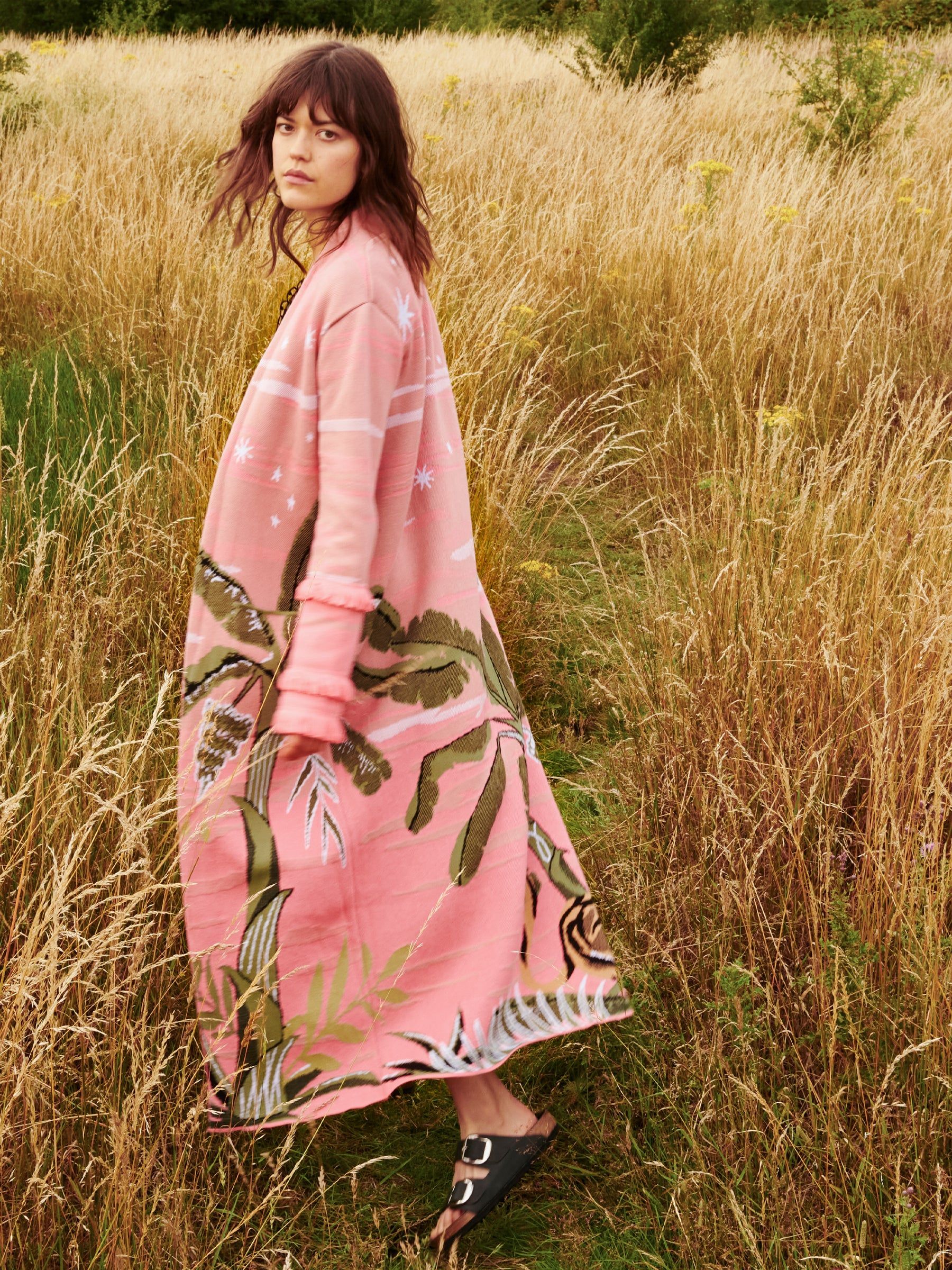 Menzies started out with a Saturday stall in Portobello market ten years ago and now has a devoted following for her dazzling, imaginative jacquard duster knitted jackets, fluttering silk maxi dresses and cardigan coats embellished with tigers and enchanted leopards, set amid starry night skies and tropical forests. We love the roaring tiger duster coat, which takes seven hours to create. Alas, how on earth do we choose between a knitted, magical rainforest in black, pink or lilac?  
From 1st to 7th February, Hayley Menzies is donating 5% from each Tiger masterpiece sold to WWF in support of its big cat preservation and animal welfare.
The Guggenheim at 25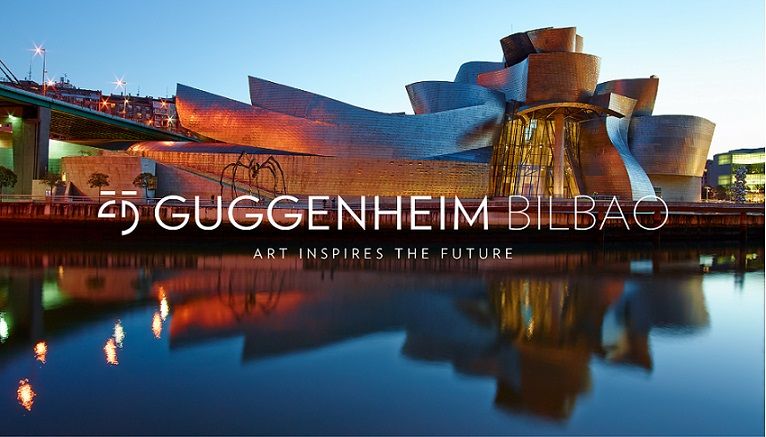 The Guggenheim Bilbao turns 25 in October 2022.
How this editor has missed the delightful pleasure of mooching around a great museum on a rainy Saturday afternoon or meeting a friend for late night at the V&A or British Museum. So no excuse is needed to plan a birthday visit to the Guggenheim Bilbao. Museums contribute so much to the cultural and artistic life of our cities and communities, not forgetting the wider world and the support for artists who break boundaries and explore life in thrilling ways.
If you go soon, you can see the museum's Jean Dubuffet exhibition - Ardent Celebration, which runs until August 2022.
Throughout his career, Dubuffet rejected cultural conventions and socially enforced ideas of beauty, choosing to explore stimulating new perspectives. He sought to inspire his audiences to access more authentic and enriching ways of experiencing art, creativity, and the broader world around them.

Dubuffet tirelessly reinvented his approach to making art. He explored a host of media and compositional strategies, pursued a wide range of imaginative subjects, and moved freely between figuration and abstraction.

With the Hourloupe cycle, Dubuffet established a vocabulary that enabled him to create and explore an ever-expanding, fantastical universe, unified by its shared visual expression. It also allowed him to more pointedly take on phenomenological and epistemological issues, which would remain a focus to the end of his work.
In this vein, the Museum has unveiled a fitting and overarching slogan of its anniversary: "Art Inspires Future," as well as a special edition of its logo, which it will use throughout this year, in which the characteristic G's of the Guggenheim brand move like gears to shape the number 25.
The Rise of the Deliciously Curious, Non-Alcoholic Cocktail
Seaside Martini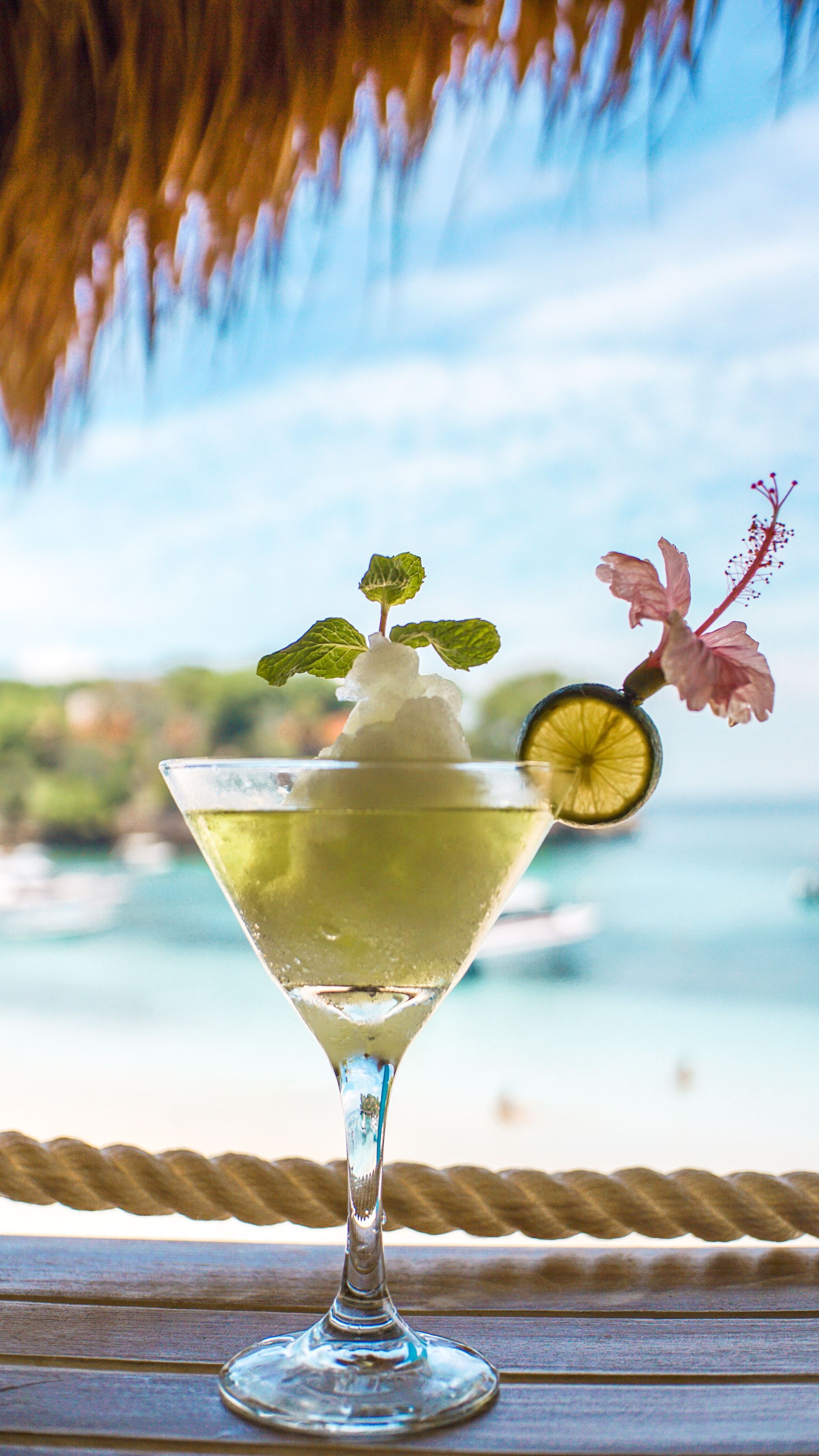 Anyone for a seaside Martini that won't leave you with a fuzzy head? Non-alcoholic cocktails are no longer a dull, insipid Cinderalla choice. The discerning, health-conscious consumer is driving demand for all manner of delicious, non-intoxicating botanicals without alcohol, many of them made with organic, artisan and wildcrafted organic ingredients, low in added sugar. A brilliant new wave of talented micro distillers are behind the no alcohol sector, and they are harnessing the same ancient techniques used to distil alcohol.  
Here's the recipe for the Seaside Martini from Mindful Mixology, using Pentire, camomile tea bags, delicately delicious orange blossom water and a dash of raw honey.
Seaside Martini
50ml Pentire - no alcohol botanical spirit.
40ml chamomile tea infusion
5ml raw organic honey or organic agave - we prefer honey
5ml Organic orange blossom water
Make your chamomile tea infusion in advance, by simply making a cup of chamomile tea! If using a teabag, leave in a cup of water to infuse for a good 30 minutes. If making with dried chamomile flowers then ensure you filter the tea through a fine strainer prior to using.
(We love Three Chamomile by Pukka Herbs).
When you are ready to make your cocktail add the Pentire, chamomile infusion, agave (or organic or local raw honey if you prefer) and a drop of organic orange blossom water to a cocktail shaker.
Add a scoop of ice and shake vigorously.
Strain into a chilled coupe or liqueur glass and top with a sprig of sea lavender or an edible flower from your garden.
Mindful Mixology is a small artisan and ethical company based in Norfolk that makes lower sugar cocktails with alcohol, low alcohol and no alcohol options using organic, wildcrafted and beneficial herbs, plants and flowers.
We hope you have enjoyed this piece of quality independent journalism. We are entirely people-powered. Become a supporter today for great journalism and storytelling with high standards and ethics.
Join our tribe here -  Become a subscriber/supporter.
Mindful Mixology is a founding member and supporter of our independent arts and culture magazine via our storytelling club for responsible, organic, circular and slow luxury brands. To discuss joining, write to the editor - Alison Jane - theluminariesagazine@gmail.com