Intro
Grey hair? No, thank you. I'm in the Joan Rivers camp when it comes to grey hair. I will be a strawberry blonde until I am ninety, even if the world stops being ageist. (Is the moon a shade of hot Barbie pink?) That means a brilliant natural colourist maestro is as important as red Mary Jane shoes and a weekly fix of Cary Grant or Marcello Mastroianni. I am allergic to the chemicals used in permanent hair colours and life is definitely too short to henna my hair!
And besides, reader, I want glamour and allure and hair that looks just as nature intended. I want it all. Let me tell you it hasn't been easy to find the holy grail of natural hair colour. It has taken me years to find it and plenty of mishaps, allergic reactions (to so-called natural hair colour) and hair that turned more platinum blonde than Marilyn Monroe in How to Marry a Millionaire.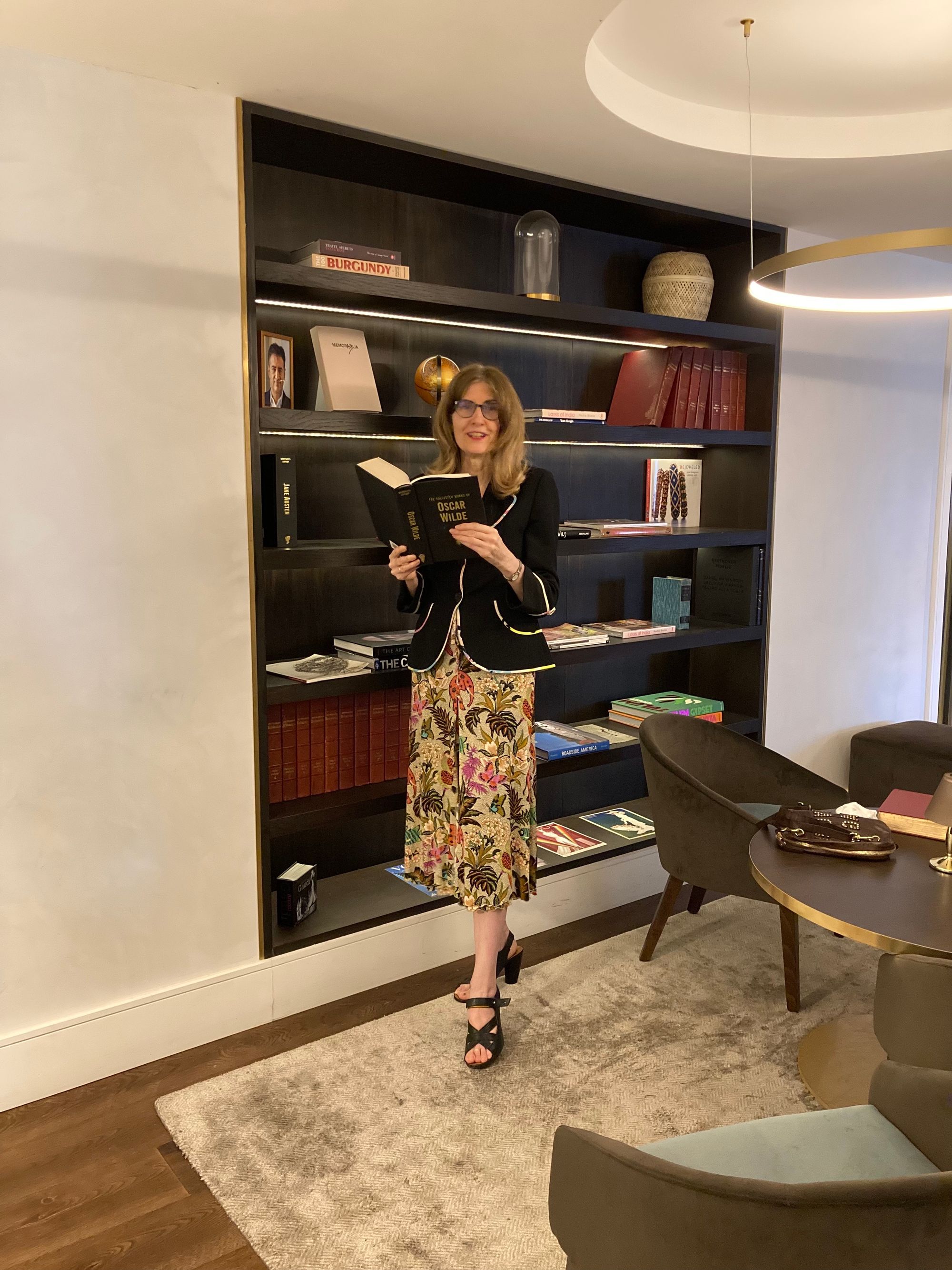 Enter Patrice Mulato, the trailblazing responsible hairdresser from Lyon France and the founder of Colour One natural hair colour. When like me, Patrice Mulato started having unpleasant reactions to the chemicals in hair colour, he decided to do something about it. A few years later, and after a great deal of research, he launched his chic, novel and no-fuss professional colour collection for women to colour their hair at home or in the salon without the harsh chemicals the hairdressing industry has used for decades to colour away grey hair or change hair colour.  
The moment I opened the chic, elegant boxes of colour I was going to use to transform my hair to strawberry blonde, I was excited. There is a complete absence of any chemical smell and the fun part presents itself with the opportunity to mix the shades as an artist would on a palette. There was no tingling or irritation and after forty minutes I rinsed off the base colour and then applied the strawberry blonde tint, which has top notes of strawberries and pink champagne. (See below for pictures of my hair using Patrice Mulato).
Discover Patrice Mulato Responsible Natural Colour and Support Luminary Journalism
Support The Luminaries Magazine for Fabulously Slow Journalism and get 10% off Patrice Mulato Colour One hair colour with our magazine Luminaries affiliate shopping link here and enter this exclusive code - #LUMINARIESMG the code is valid until the end of August 2023.
Read On
Hair colour transformation is big business In 2023 that industry is worth $23.15 billion and growing every year.  
While no hair colour is without risk, as some people are allergic to plant extracts or fruit acids, Patrice Mulato has successfully removed all the key allergens in hair dye and in doing so has created rich, luminous, natural-looking colours that create multi-dimensional colour and it's easy enough to colour your hair at home. (If I can do it, so can you).
Mulato's innovative colour system requires no developer and can be applied straight onto hair. Mulato trained at the famous L'Oreal Paris Hair School in the nineties and when he developed allergies to the ingredients in colour products he set out to formulate colour products without PPD, peroxide, resorcinol, ammonia and toluene.  French women have been using his chic, natural-origin colour system for fifteen years.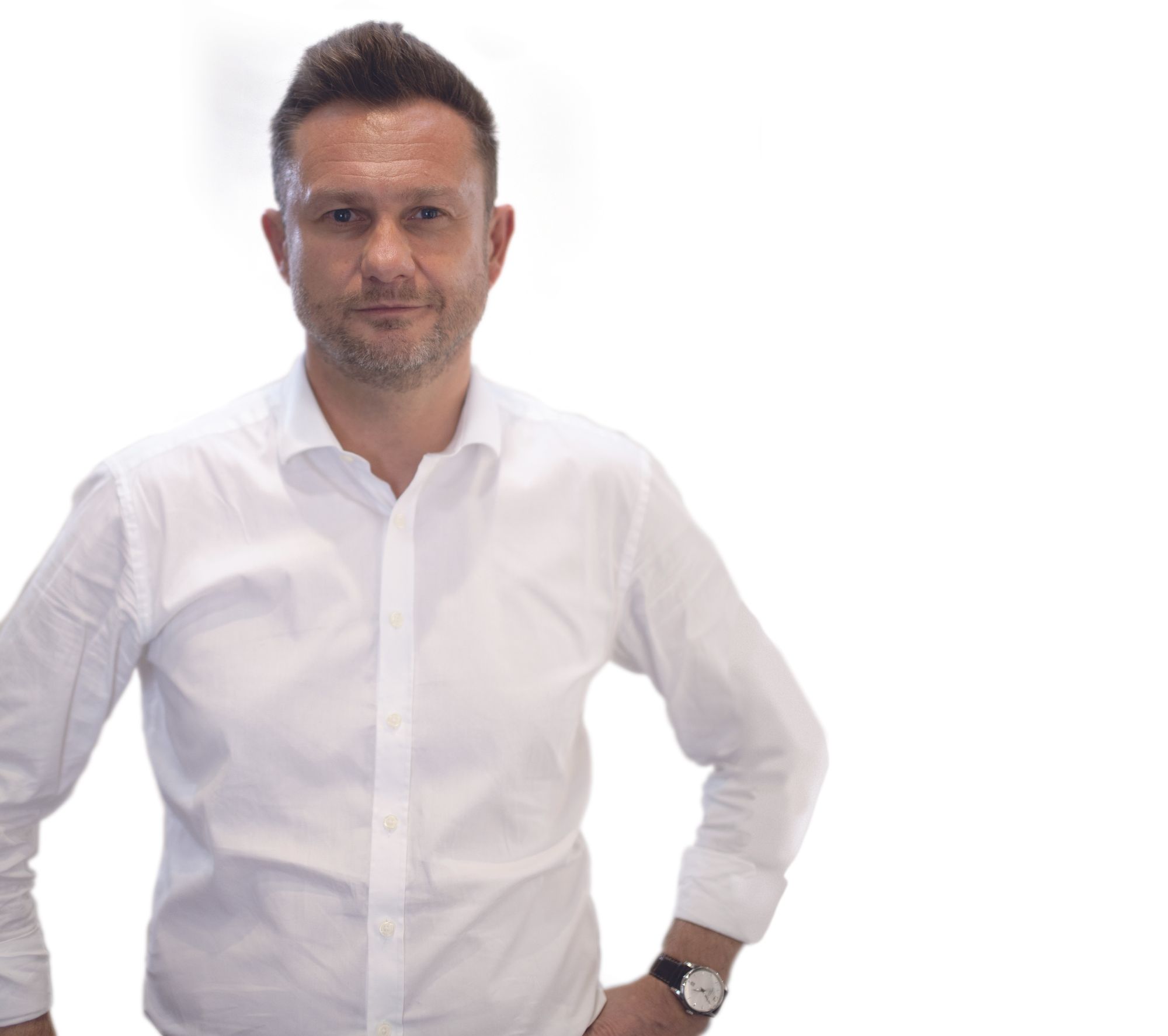 Now, Patrice Mulato Colour One has arrived in the Uk.  Mulato is to natural hair colour what Vidal Sassoon was to the chop. Mulato is a revolutionary, an environmentalist and a hair entrepreneur who thinks it's time for the hair industry to clean up its act and remove ingredients that scientific trials have linked to cancer and thyroid disruption in women. At the very least, the agents used to cover grey hair sensitize the scalp, leading to skin damage, loss of hair mass and damage to the structure of the hair.  Link to cancer and hair dye study here.
The Innovation Behind Colour 1 Hair Colour
"Color One® is a real revolution in the hair colouring market because it contains dyes that will gradually be eliminated after 12 to 16 shampoos, depending on the frequency of shampoos, without any root effect. The dyes are vectored onto the hair, like a synthetic photo, thanks to positive and negative ions, which cover the grey hair."
Firstly, let me tell you that Patrice Mulato makes bold, exciting beautiful colours. His approach is similar to fashion or creating art. Imagine shimmering, lustrous strawberries blondes, (that smell like strawberries and cream) ink blacks and paintbox yellows mixed with light blonde to create the perfect Hollywood blonde.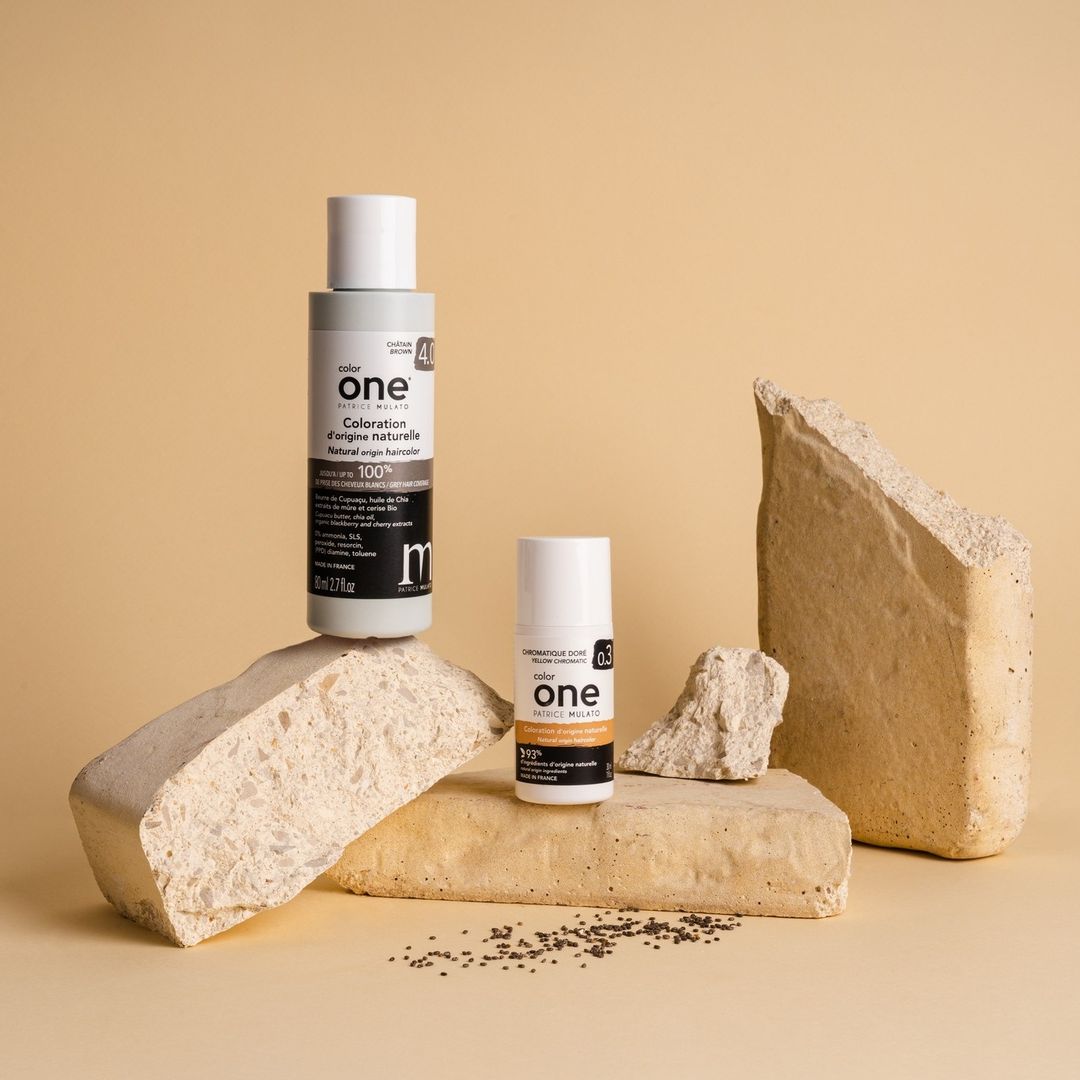 He is also a proud Frenchman who cites Brigitte Bardot as his favourite film goddess, Alexandre de Paris as the greatest hair wizard and Coco Chanel as the high priestess of style. Mulato is a trailblazer and innovator in the hair colour industry. He's allergic to the common chemical agents in hair dyes, so after five years of research, he took them out and launched his clean hair colour system called Colour 1.  The year was 2007, and Patrice Mulato offered a new way for French women to colour their hair at home or in the salon, where bright, luminous natural colour, free of common allergens, is deposited onto the hair shaft, like a photo print, which washes out.
Patrice Mulato Colour One Works Like a Photo Print
The technique took years of R&D to develop and what matters is the ingredients Mulato and his three chemists left out. Back in the nineties, Mulato became allergic to many of the common colouring agents used in hair colour products. That was the catalyst to formulate his own hair colour range, which doesn't contain ammonia, PPD, diamines, resorcinols, toluene, hydrogen peroxide, paraben or silicones.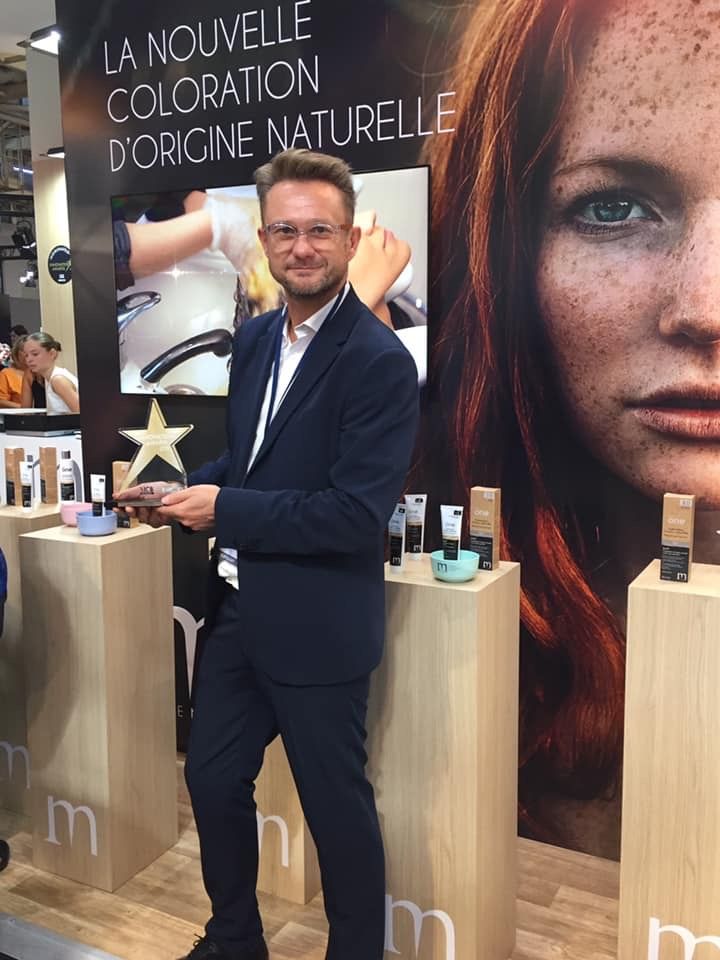 Alison Jane Interviews Patrice Mulato the French King of Natural Colour
AJR Hairdressing is an art form if you are doing it right. What or who led you to a career in hairdressing and colour alchemy?

PM My first desire was to make women beautiful.
AJR Who inspired you when you were starting out?

PM Alexandre de Paris, Coco Chanel, the Carita sisters.
AJR What was it like to be a hairdresser in the mid-90s in terms of music, fashion, art and culture?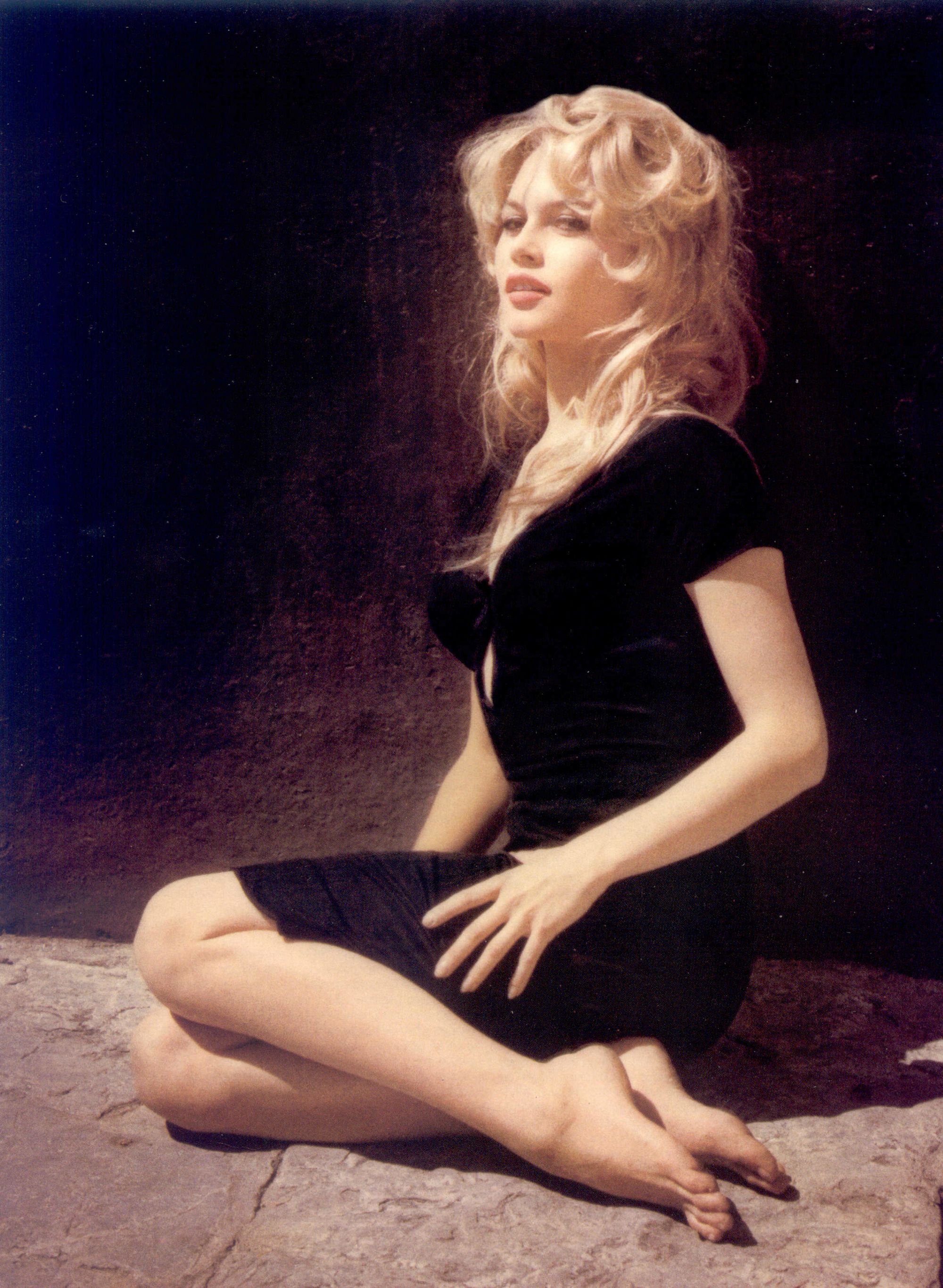 PM We could talk about a new culture, with cyber looks decked out in futuristic clothes with materials like microfiber and neoprene.
Music, with hip hop and grunge. But personally, I listened to a lot of new wave music in the '80s: Depeche Mode, Orchestral Manoeuvres in the Dark, Indochine, Simple Minds and Pink Floyd. Those years were also sadly marked by AIDS (many people around me died).
Hair was all about layered bobs, crimped pigtails, zigzag partings, and outward brushings.
The '90s were the Nirvana years: we were trying to find our way between long and short hair (Madonna, Demi-Moore), so we were left with the style remnants of the '80s.
AJR What is the DNA of Lyon? How would you describe the city and its charms and challenges in a sentence?

PM Lyon is a magical, extraordinary city with an exceptional heritage. I'm thinking of the women who invented Lyonnaise cuisine (the three mothers): Mère Brazier, Léa and Fillioux. They were independent, intelligent and creative women.
A city with two rivers (the river capital of the Gauls). Aren't the most beautiful cities in the world those that flirt with water? The water that flows through the city, the water that we cross and thanks to which we have magnificent architectural bridges and footbridges that structure the city.
AJR How does Colour One Work?
PM The process is as follows: use an alkaline shampoo to open the hair scales, then apply Color 1, and finally apply a post-colouring shampoo with an acidic PH of 4.5 to close the scales.

AJR Without giving away any secrets, how hard was it to research and develop an innovative new way to safely and effectively colour grey hair, or create authentic blond shades?

PM The hardest thing to colour is dark hair.
AJR There's a lot of debate right now about high-profile women embracing their grey hair instead of colouring it. The problem is ageism. Women and men become invisible with grey hair unless they are Jane Fonda, The Dalai Lama or David Attenborough.  That's a very big reason for women colouring away grey hair, especially in the workplace or public arena. I am in the camp of I am always going to colour my hair in order to do whatever I want. Discuss? What do you think?
PM The way women are portrayed in our society is skewed: they have to be independent, have children and, above all, stay young. But we've forgotten the definition of old age in our society. We think that tomorrow will come to the eternal era and we will be immortal, beautiful, and perfect. Grey hair is more accepted for men than for women. We men still have a way to go when it comes to accepting the ageing process as part of the cycle of life.
As far as I'm concerned, white hair isn't a problem as long as you look after your hair (avoid yellow hair, keep your haircut impeccable).
AJR Which female film icon do you admire for her work and beautiful hair?

PM For me, Brigitte Bardot is the epitome of a free woman, with extraordinary hairstyles Look at the way  Brigitte wears her hair in 1956.  My favorite film is "Dieu créa la femme".
AJR What happens to the hair and scalp when allergenic chemicals are repeatedly used by women to colour their hair, either in a salon or at home? Do you think there should be more restrictions and warnings about the risk of an allergic reaction?

PM Firstly, it's the repetition and superimposition of colourations on the scalp that will cause allergy risks for consumers, but also for professionals.
Secondly, the hair bulb is nourished by what we eat and drink, thanks to blood circulation. Putting chemical hair colour on the scalp will therefore absorb dangerous molecules such as PPD, diamines, resorcinols, toluene and ammonia
Studies have shown that these molecules can cause cancer and disrupt the thyroid gland.
AJR So, where do we go from here? Should the hair colour industry need to do more to clean up its act and be more transparent about the risks?

PM Yes, the industry needs to be more transparent with consumers.
I'd even go so far as to write on the packaging that high-dose colourants can be dangerous. Without wishing to be extremist: let's look at the example of cigarette packets.
AJR What inspires and moves you? It can be anything.

PM What matters to me is saving our planet for our children, and ecology is part of my daily life.
AJR What do you notice first about a well-dressed and well-groomed man or woman?

PM  It's their look, their personality, their way of being: it's the whole package.
AJR What has been your greatest lesson in life and work?

PM For me, the most important thing is a job well done, with passion and integrity, but above all respect for the individual.
What can't you live without?
My house in the Corbieres, where I was born, the garrigue, going for a bike ride surrounded by vineyards and the scents of nature.

More About the Colour One Hair Colour
The Color One® range is free of :
Paraphenylenediamine (or PPD). Used to darken hair colour, it is highly allergenic
Resorcinol, a potential endocrine disruptor
Ammonia, a highly irritating substance for the respiratory tract
An oxidizing agent which alters the natural melanin
Toluene, an extremely sensitizing molecule
Fragrance
Preservatives
Colour One® respects the DNA of the PATRICE MULATO brand: all formulas are composed of more than 90% of ingredients of natural origin, are manufactured in France and benefit from a combination of high-quality naturally active ingredients.
Colour One® is also a new technology developed by the brand's formulators: the Natural Color Process®.
Combining exclusive dyes with carefully selected natural active ingredients, the Natural Color Process® optimizes the setting of the dyes and provides perfect coverage of grey hair while preserving shine.
Important Notice -  As with any hair or beauty product, always do a skin patch test first as some people can be allergic to plants, fruits and flower extracts.
Help us earn revenue to keep this slow, independent arts and culture magazine going by using our new affiliate links. This is our link for the Patrice Mulato Colour One Hair Collection - use our exclusive code to get a 10% discount until the end of August 2023. There are no cash alternatives. Patrice Mulato Colour One Code #LUMINARIESMG
Watch Brigitte Bardot's Iconic Films
Amazon has a good selection of Bardot's classic films here and take a look at Reelgood
About the Journalist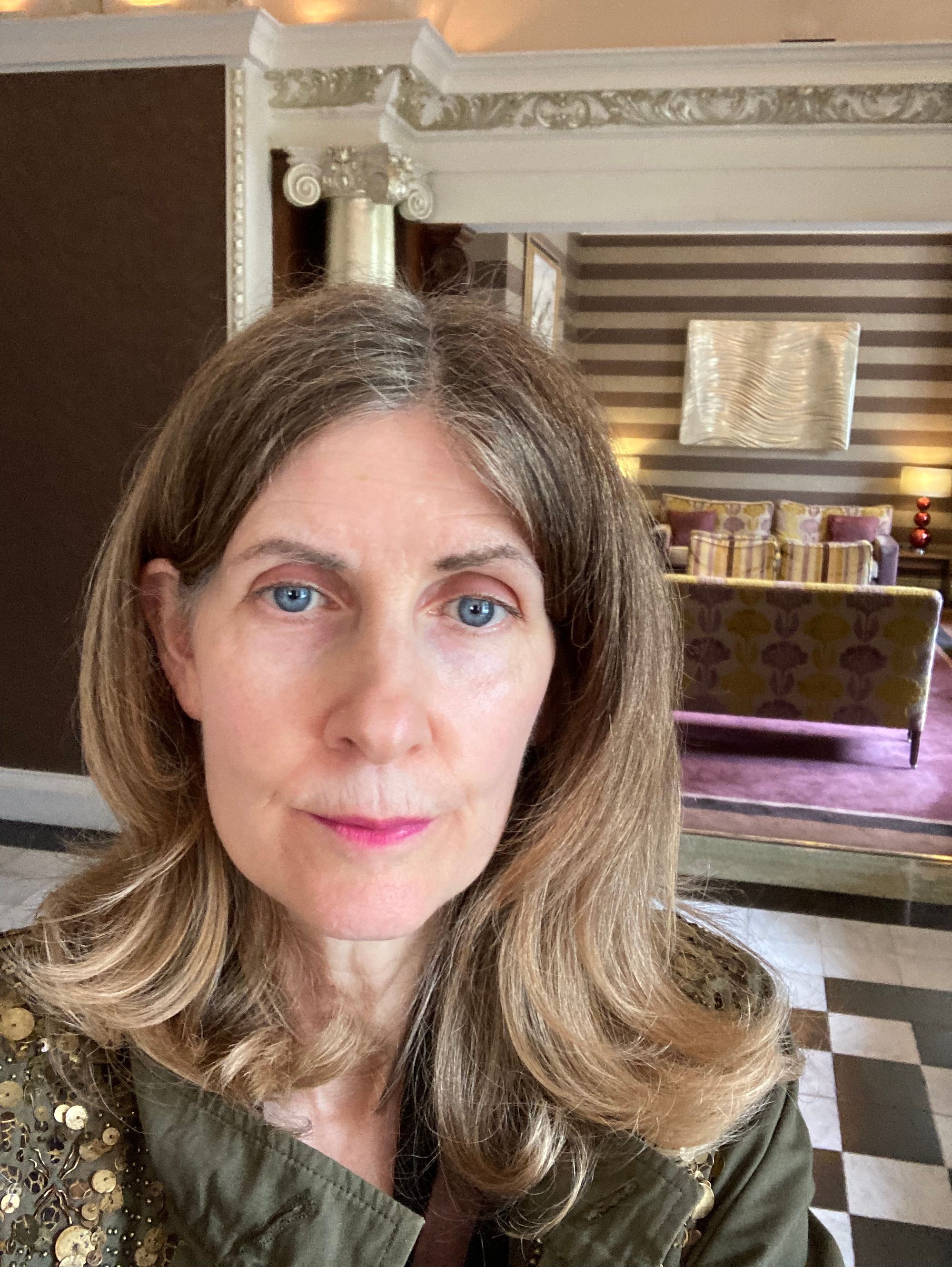 Alison Jane Reid is a Scottish/English feature writer, editor and slow luxury tastemaker. Her iconic career in British national newspapers spans three decades. AJ worked as a lead feature writer specialising in cultural icons at The Times Magazine for a decade. AJ trained at Mirror Group Newspapers and went on to work as a contributing editor at The Lady and You Magazine. Her iconic interviews and features have also been published in Country Life, The Independent, ES, The Evening Standard, Coast, Sphere and Harpers Wine and Spirits Magazine.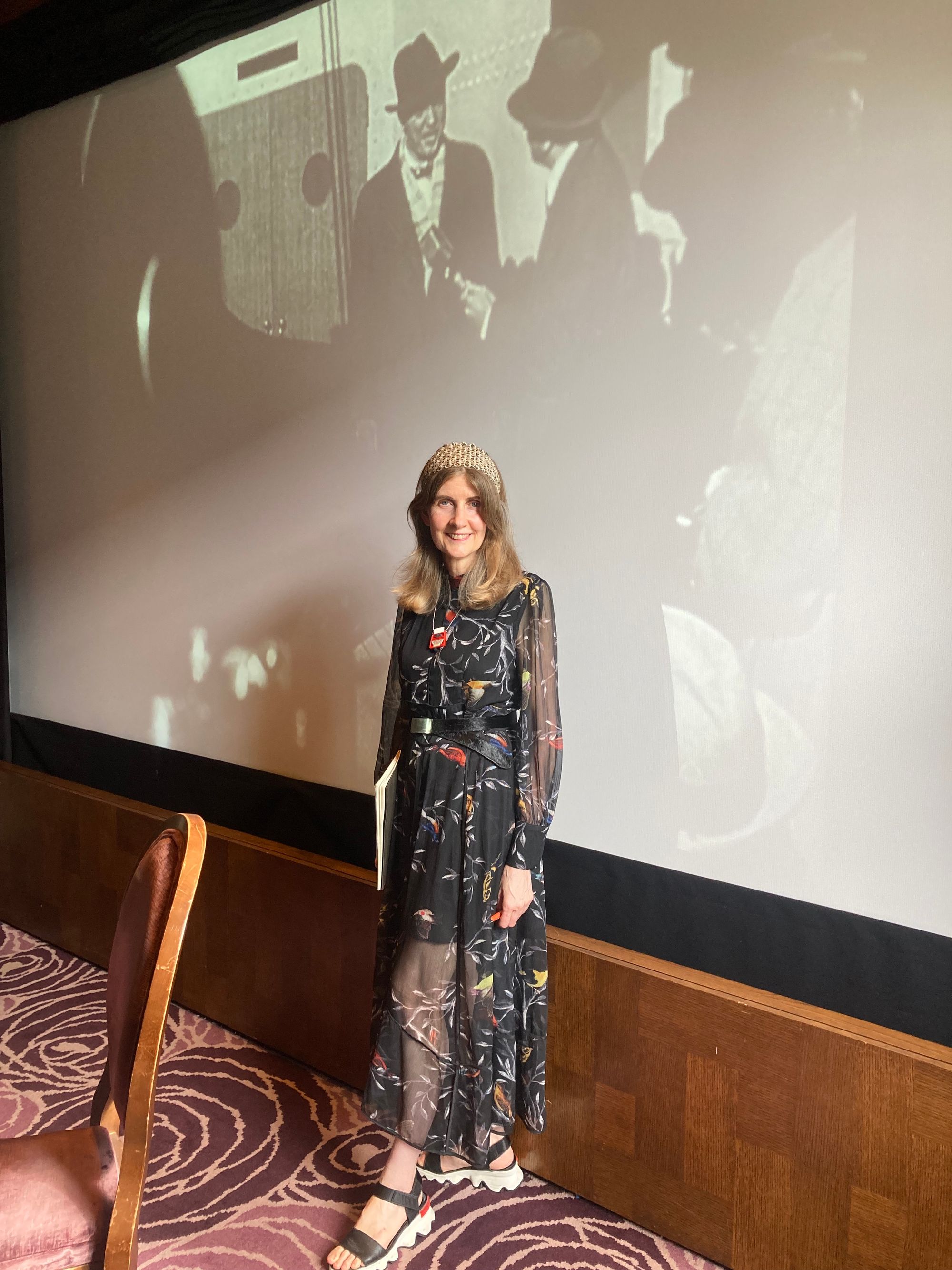 She has also appeared in broadcast journalism for  - ITV, Channel 5, Sky, V&A Fashion Documentary and our own television channel on YouTube.
Compelling Storytelling for Slow Luxury Clients
AJ has created one-of-a-kind pieces of storytelling for the world's iconic luxury brands. Clients include - Pernod Ricard, Escada, Pringle of Scotland, Lending Works, Fairtrade Fortnight, Traidcraft, ABTA  - Slow Luxury Hotel Collection, Inlight Artisan Beauty, The Royal Hotel and Winser London. For information or to discuss a project email Alison Jane - theluminariesmagazine@gmail.com
The Luminaries Magazine Needs Your Support
Become a Paid Supporter of The Luminaries Magazine, for quality independent slow journalism and storytelling. Support The Luminaries Magazine Here.
Copyright Alison Jane Reid/ The Luminaries Magazine July 2023