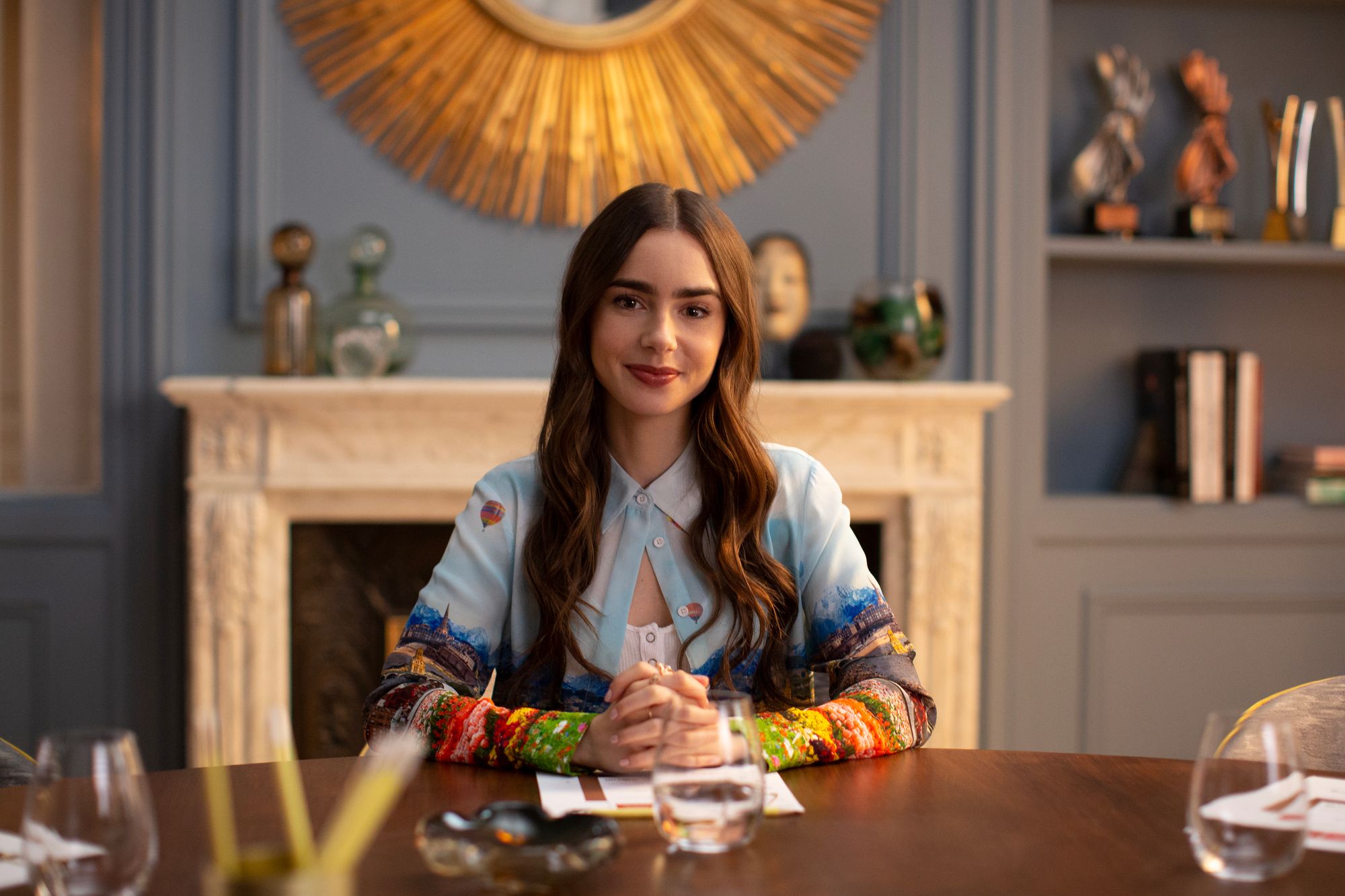 Horray and quelle surprise! Emily in Paris is not heading back to Chicago anytime soon despite sending up Parisiennes for bad plumbing, snobbery and s..t!  Netflix has just announced Series 2 of Darren Star's sequel to Sex and the City.
It seems many of us have enjoyed Lily Collin's confident, delicious rom com debut as an American in Paris with an approach to work,  fashion, gastronomy, romance, friendship and boyfriend-stealing in the city of love which can only be described as plain opportunistic! Or should we say 'ringarde'?  
We are not complaining. Watching Emily in Paris is like admiring Audrey Hepburn's princess running amok in Roman Holiday. It's like tumbling into a class of champagne, never climbing out and wanting to move to Le Marais to complete our education. Oh, and we are not talking about Maths or the French Revolution.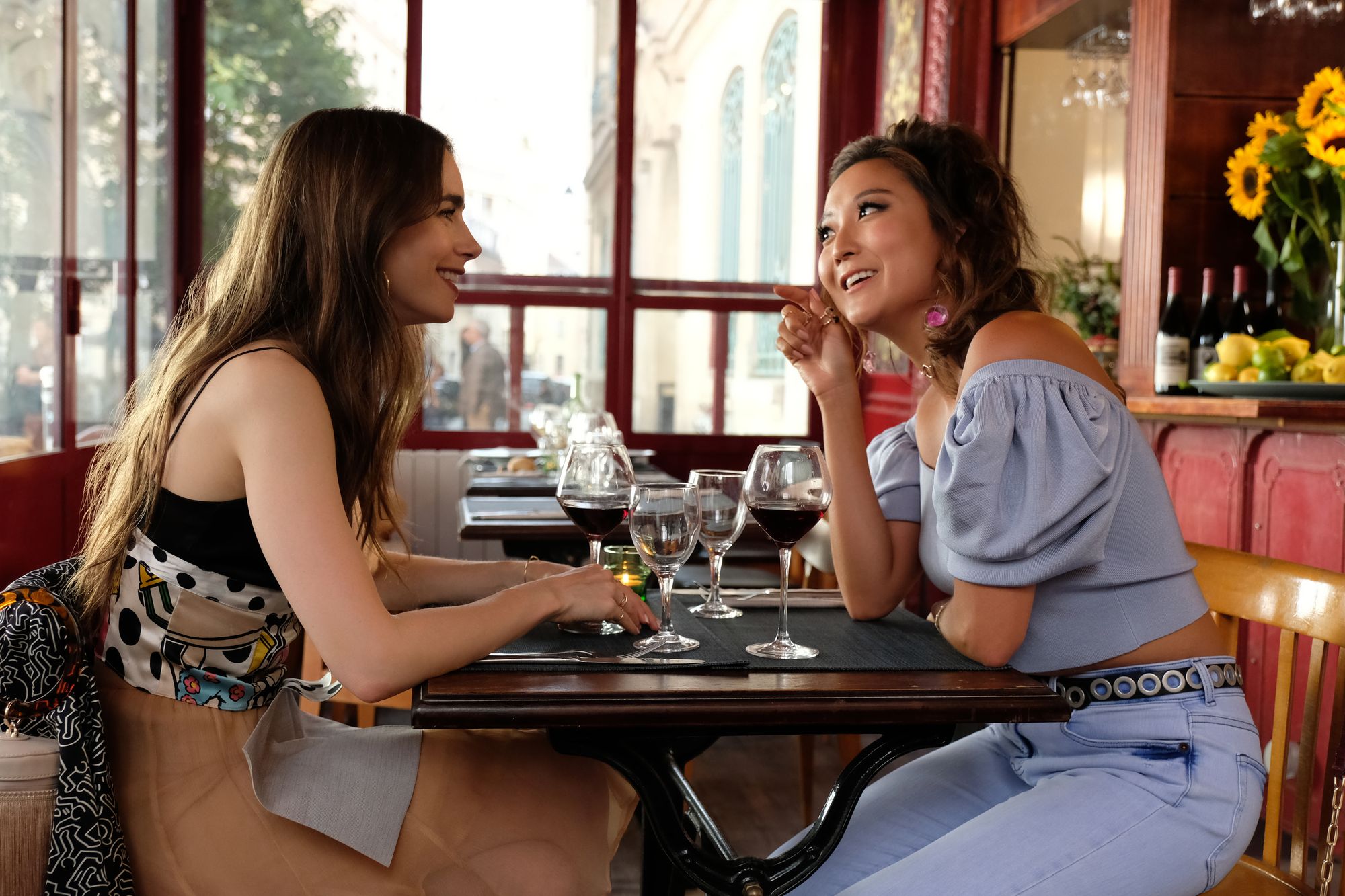 Emily in Paris is just what we need right now. It's exhilarating, optimistic, sometimes naughty, sometimes silly and sometimes it's a fairytale. It'a all pink roses,  French men, girly lunches, pain au chocolat and Mindy (Ashely Park) singing her heart out like Piaf in the park. Above all, it is lighthearted, decadent and fun.
It offers a much-needed needed shot of escapism, glamour and romance and the opportunity to dream that Lily Collin's adventures could soon be our own again. Lily's life reminds us of our own lives before the pandemic. It helps us to imagine the world opening up once again, with the chance to travel, to go out to eat and play, visit a museum, meet up with friends for lunch and and savour simple human pleasures of interaction and the possibility of love.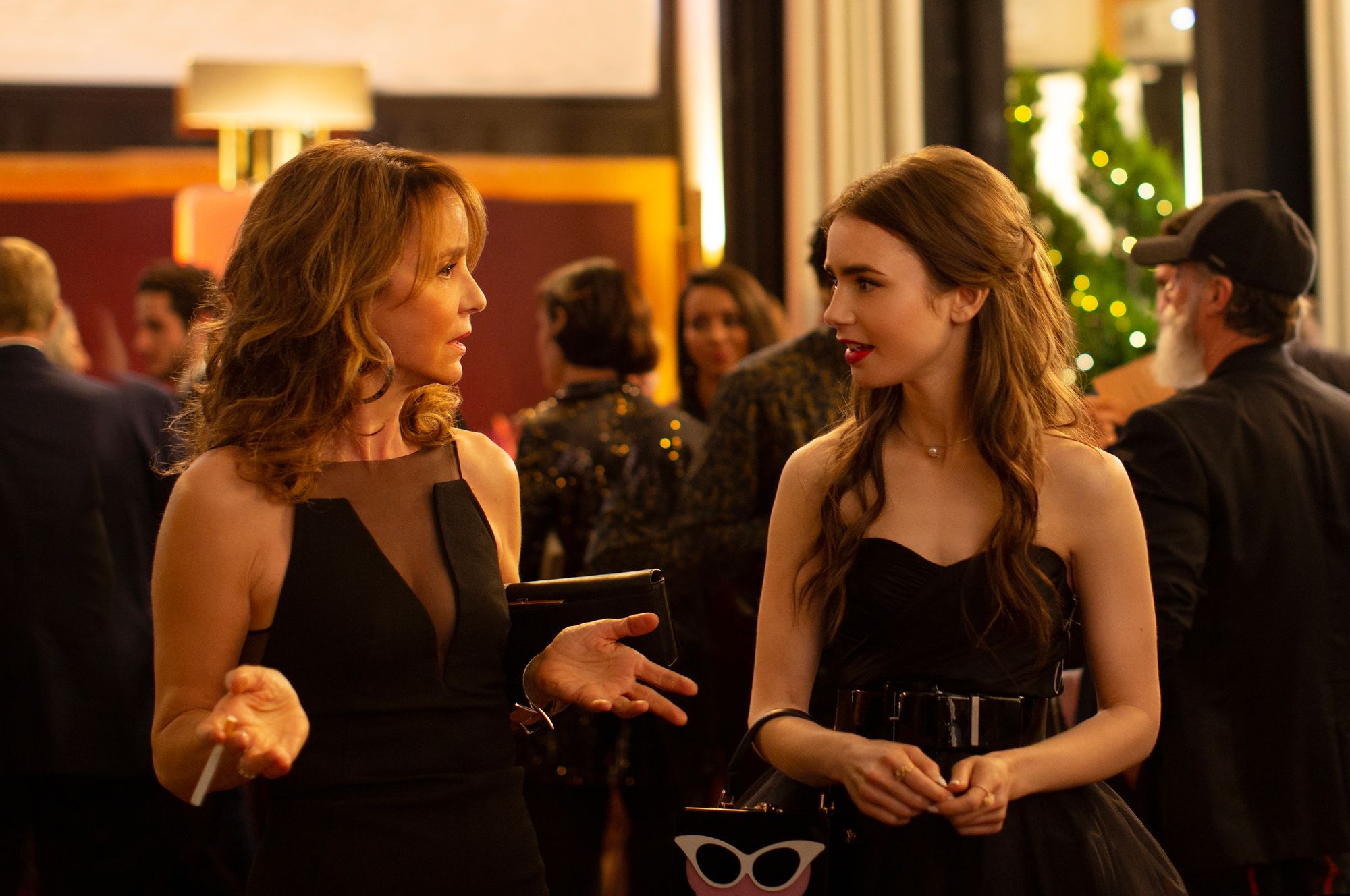 Netflix broke the news to journalists by leaking a letter from Emily's funereally-chic boss, Sylvie Grateau to Emily's boss in Chicago asking to extend her stay. While Sylvie continues to chastise Emily publicly in front of colleagues and to clients for her lack of experience in the luxury goods sector, and her non-existent French, in secret, she has conceded that Emily is delighting Savoir's clients.  While Sylvie declares that it is beginner's luck, she admits they need her, just don't tell Emily that she is the belle of Paris and the saviour of Savoir!
Read our editor AJ's full Review of Emily in Paris here.
Watch Emily in Paris Series 1 on Netflix