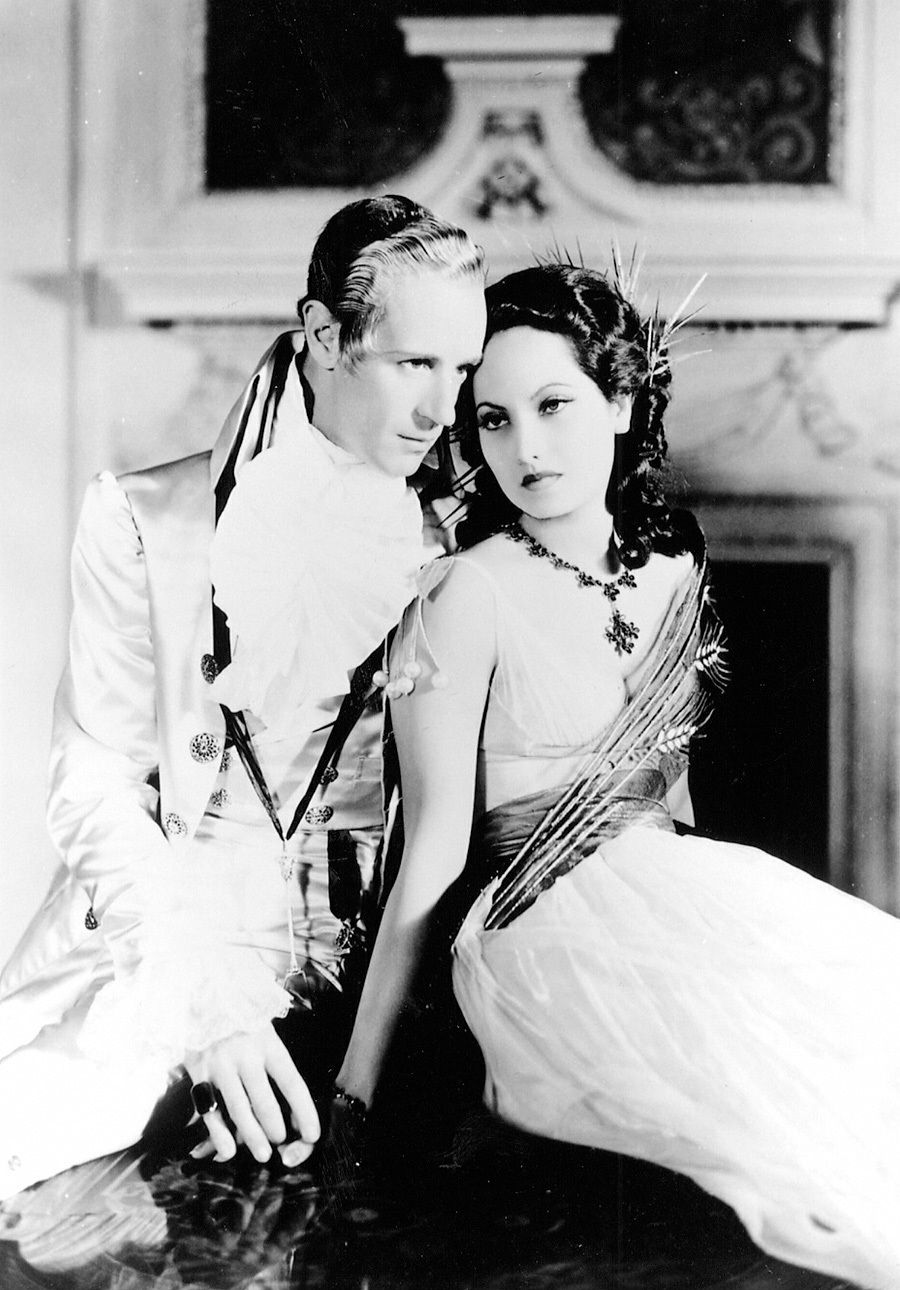 The Scarlet Pimpernel 1934 Review
If like me you are longing for the hero to triumph, get the girl and save your friends from the guillotine then the film you need to watch is the dazzlingly clever 1934 Golden Age version of The Scarlet Pimpernel with Leslie Howard and Merle Oberon.  The film was produced by Alexander Korda and it is astonishing that it was made almost ninety years ago. It feels very modern, very relevant now and it is brilliantly fun and crackles and fizzes along with intellectual discourse, gallows comedy and ideas for dressing up I intend to steal. I declare the jabot an excellent alternative to the oversized bow.
Leslie Howard - The Definitive Scarlet Pimpernel
Leslie Howard dominates The Scarlet Pimpernel with a killer mix of charm, intellect, bravery and daring as the charismatic Sir Percy Blakeney who hides behind a foppish silly persona to conceal his true identity as the Scarlet Pimpernel. He is so good, even Oberon, as his wife, the beatific Marguerite becomes disenchanted with the man she loves and believes he has become a hopeless libertine.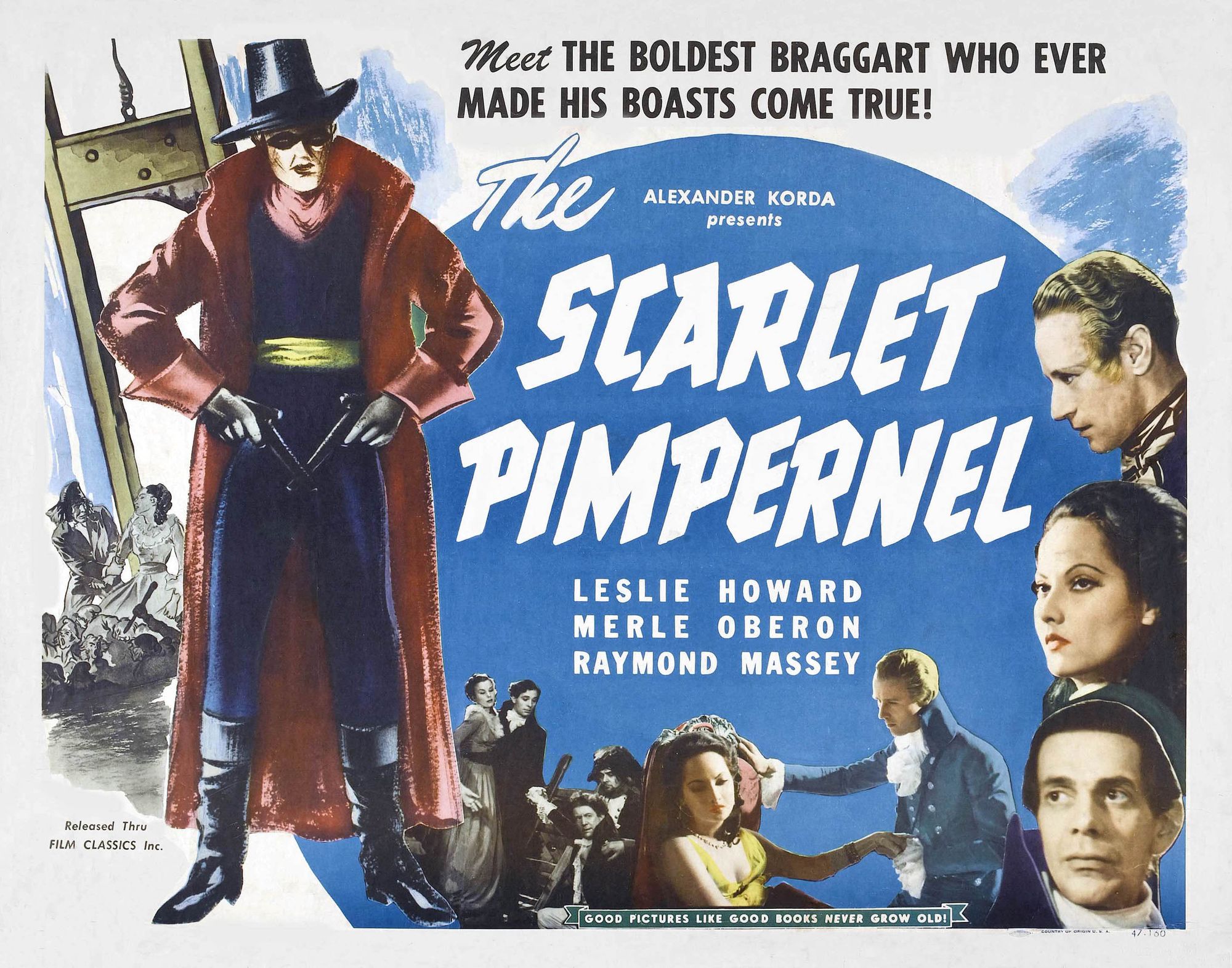 It's a brilliant ruse to pretend to be someone entirely different in order to save your fellow members of humanity. Batman does it and so does Spiderman and we can't get enough of the complex duality in these characters.
The scenes where Howard and Oberon almost fatally misunderstand one another only add to the exquisite tension. While Oberson conveys volumes with a look.
As for Howard, not only does he look the part, he is in his element when he is running rings around his peers, his wife and Robespierre and sparring with Raymond Massey's sinister, wily, intelligent and equally convincing Citizen Chauvelin.
A Real Hero of WW2
It's interesting to learn that Howard is something of a real-life Scarlet Pimpernel who helped win the propaganda war against the Germans and that this may have cost him his life.
Leslie Howard's passenger plane was shot down by the Germans when he had been on some kind of secret propaganda mission for the war effort in 1943. Away from Hollywood,  he was an accomplished wordsmith writing for Vanity Fair, The New York Times and The New Yorker.  He was also allegedly quite the ladykiller who ran off with someone else's secretary and set up home with her in Hollywood, no doubt to the consternation of his wife.
Watch The Scarlet Pimpernel on YouTube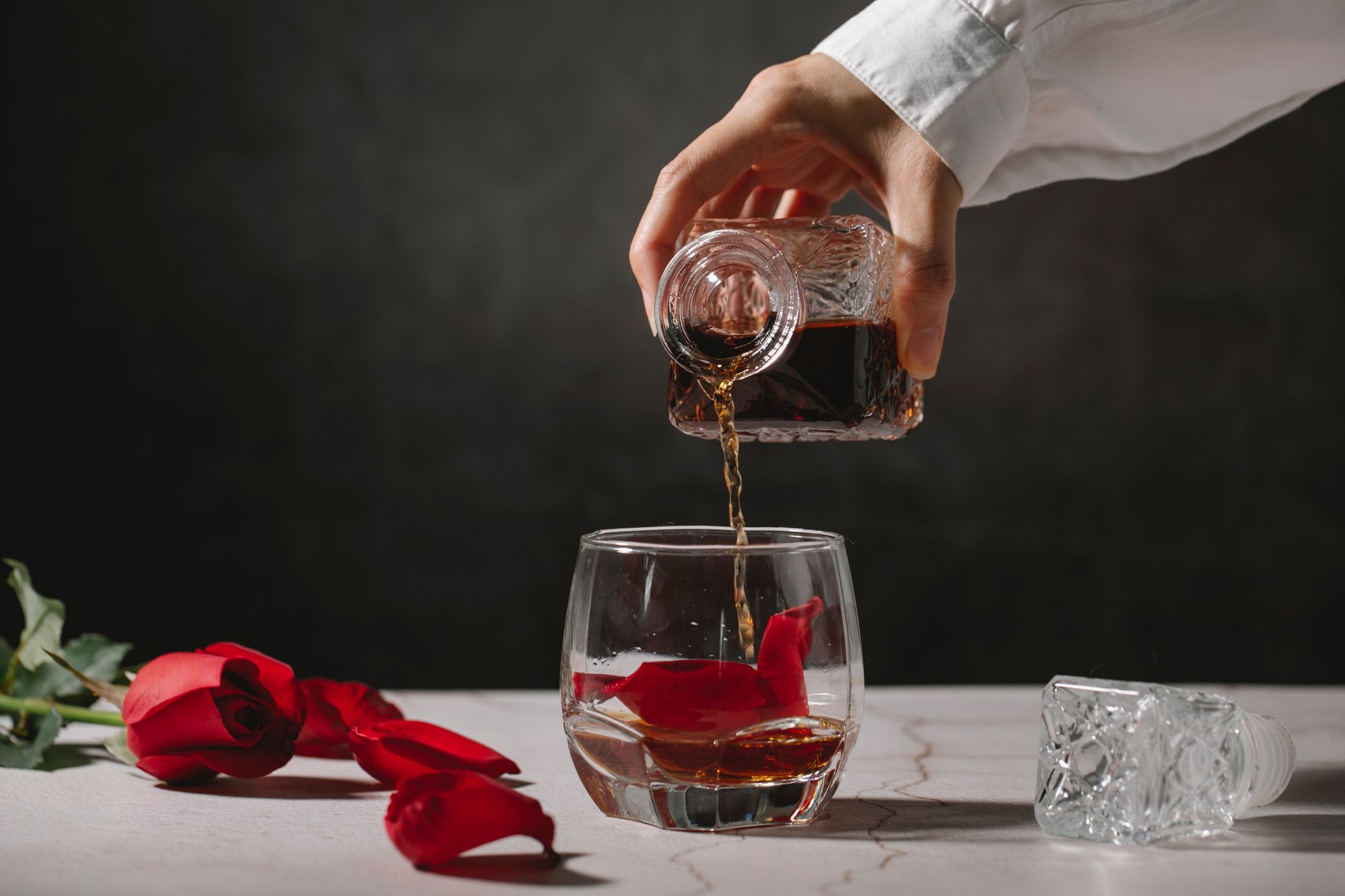 We've devised two mindful and yummy Scarlet Pimpernel cocktails for you to make with exquisite artisan ingredients to accompany your at-home classic movie night - cheers!

Recipe 1: Scarlet Pimpernel Cocktail - based on a  classic Boulevardier
Based on a Boulevardier, which follows the same recipe as a Negroni, but swaps out the gin for Bourbon.
Rather than the regular recipe of 1:1:1 parts Campari, vermouth and Bourbon- we've used a 'stepladder' technique to reduce the alcohol content.
As a result, this cocktail is less alcoholic than the classic version, but still 'packs a punch' so to speak, and is ideal for sipping on whilst watching the movie!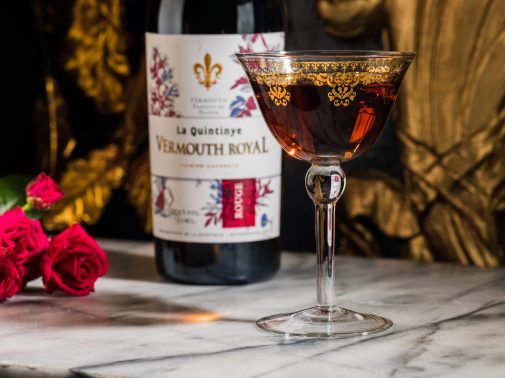 40 Vermouth- La Quintinye Rouge Vermouth Royal
20 good quality Bourbon
20 Campari
Mix all three ingredients with ice and stir (20 times roughly)
Strain into a short glass, with a large cube of ice (the larger the better so that it doesn't dilute the drink too quickly).
Garnish with an edible flower or organic orange peel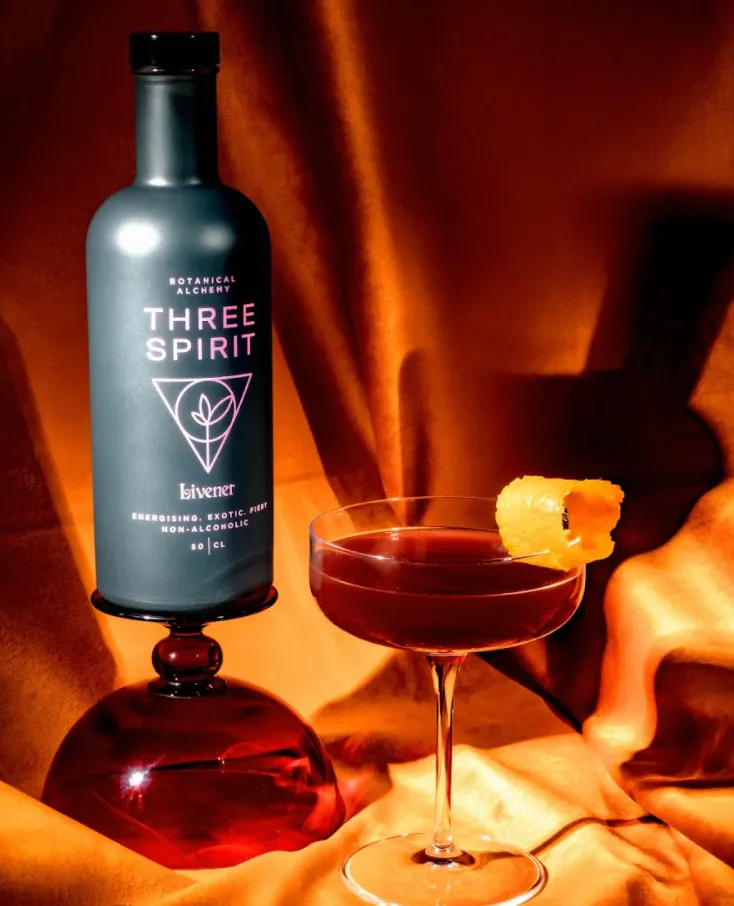 Recipe 2: Scarlet Pimpernel (low alcohol)- with Three Spirits
This is using the alcohol-free Three Spirits Livener, which is one of the best AF spirits we have tried. It's very sharp and has a slight burn so it actually tastes as if it's slightly alcoholic. We've also used honey syrup, which is fabulous to keep in your fridge and use in other recipes.
10ml Lime Juice
10ml organic Lemon Juice
20ml honey syrup (3 parts raw organic honey to 1 part water)
First, make the honey syrup to a ratio of 3 parts honey to 1 part hot water. Stir in a pan over medium heat until the honey is dissolved and allowed to cool in a sterilised jar. This will keep for a long time in the fridge- a minimum 1 month.
Squeeze the lemon and lime juice, and add all of the ingredients into a cocktail shaker (or a jam jar with a lid if you don't have a shaker)- add a handful of ice and shake until condensation forms on the shaker.
Strain into any beautiful glass you have and garnish with a flower. Option to add a large cube of ice.
Need to Know
Three Spirits
Are made using a combination of plants and functional ingredients that allow you to feel more energised. Livener is made with guayusa, guava leaf, schizandra and berries.
Boulevardier
The cocktail was apparently created by Erskine Gwynne, an American born socialite who founded and edited a magazine in Paris called The Boulevardier.
It appears in Harry McElhone's (of Harry's New York Bar in Paris fame) book Barflies and Cocktails.
Extract from the book "Now is the time for all good Barflies to come to the aid of the party since Erskine Gwynne crashed in with his Boulevardier Cocktail- Arthur Moss, 1927.
La Quintinye Vermouth Royal Rouge
Pronounced 'Quin-Tee-Knee' A blend of fine white wines, red Pineau des Charentes and 28 botanicals.
Names in honour of Jean-Baptiste de la Quintinye who was a botanist and gardener to Louis XIV.
It's the yummiest vermouth, quite sweet compared to others, with slight chocolate notes on the palate.
Recipe courtesy of  Dannielle Wilson, Founder and Mixologist at Mindful Mixology for slow, artisan pour and serve cocktails by post with less sugar and carefully curated local, botanical and organic ingredients. The company also has options for non-alcoholic cocktails and low alcohol cocktails with curious and deliciously flavoured botanicals.
Love our thoroughly independent slow arts and culture magazine. We are entirely powered by people like you. Become a supporter today -  Subscribe as a paid supporter here.