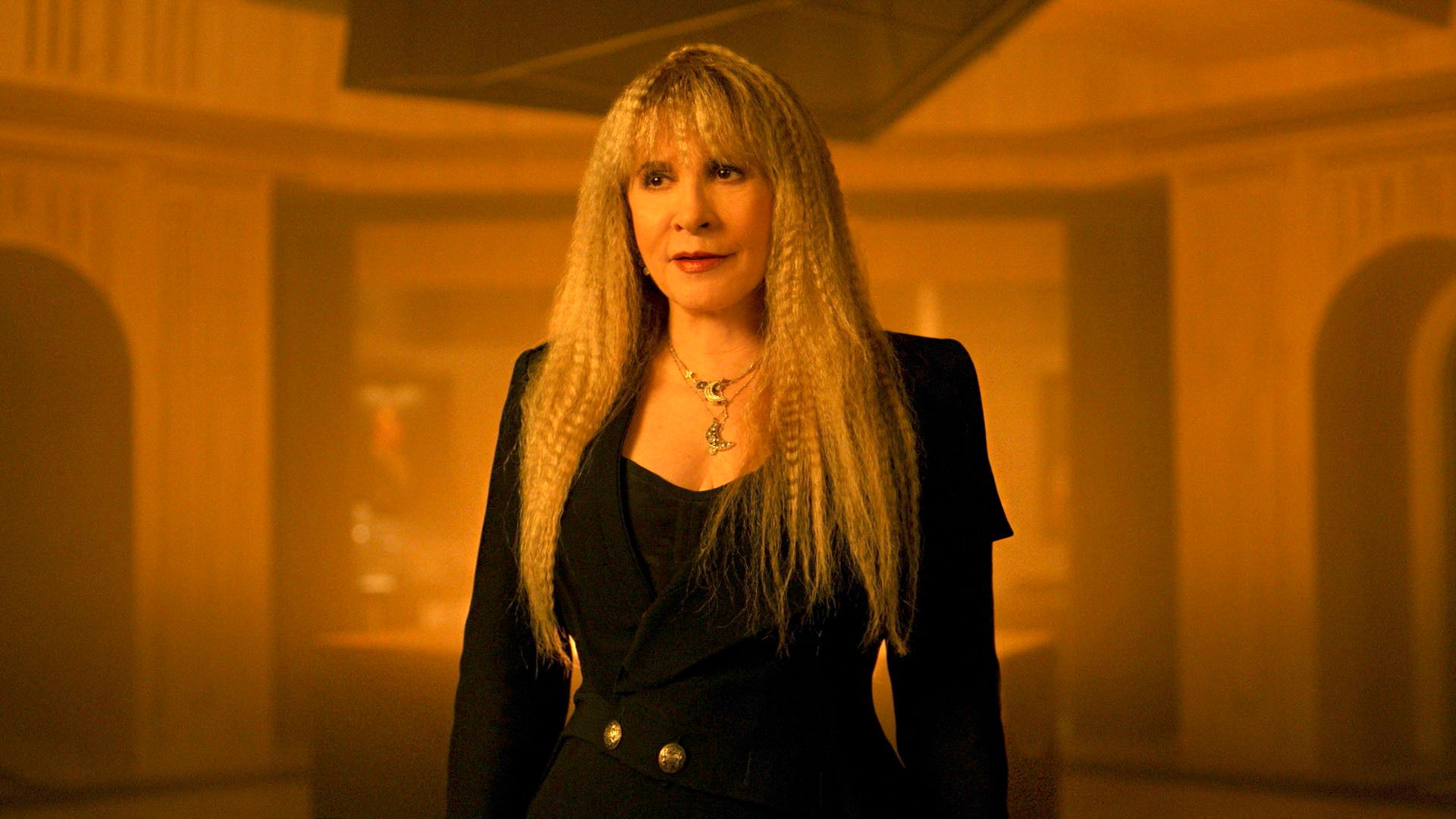 As I research the chameleon life, songs and eclectic, modern dandy fashion style of Harry Styles for a new celebrity book I'm contributing to in May, I have rounded up the sweetest, loveliest things for you to enjoy this week, whilst listening to Sunflower and Harry in a duet with Stevie Nicks where they sing the ghostly masterpiece Landslide.  Landslide is just about one of my favourite songs ever and Stevie has always been my muse. A fearless songstress and rock 'n' roll, bird of paradise in leather and lace who has blazed a trail for women in music and in life for half a century. It is exciting to see Harry explore and introduce musical icons from Fleetwood Mac to Joni Mitchell and Peter Gabriel to a new generation.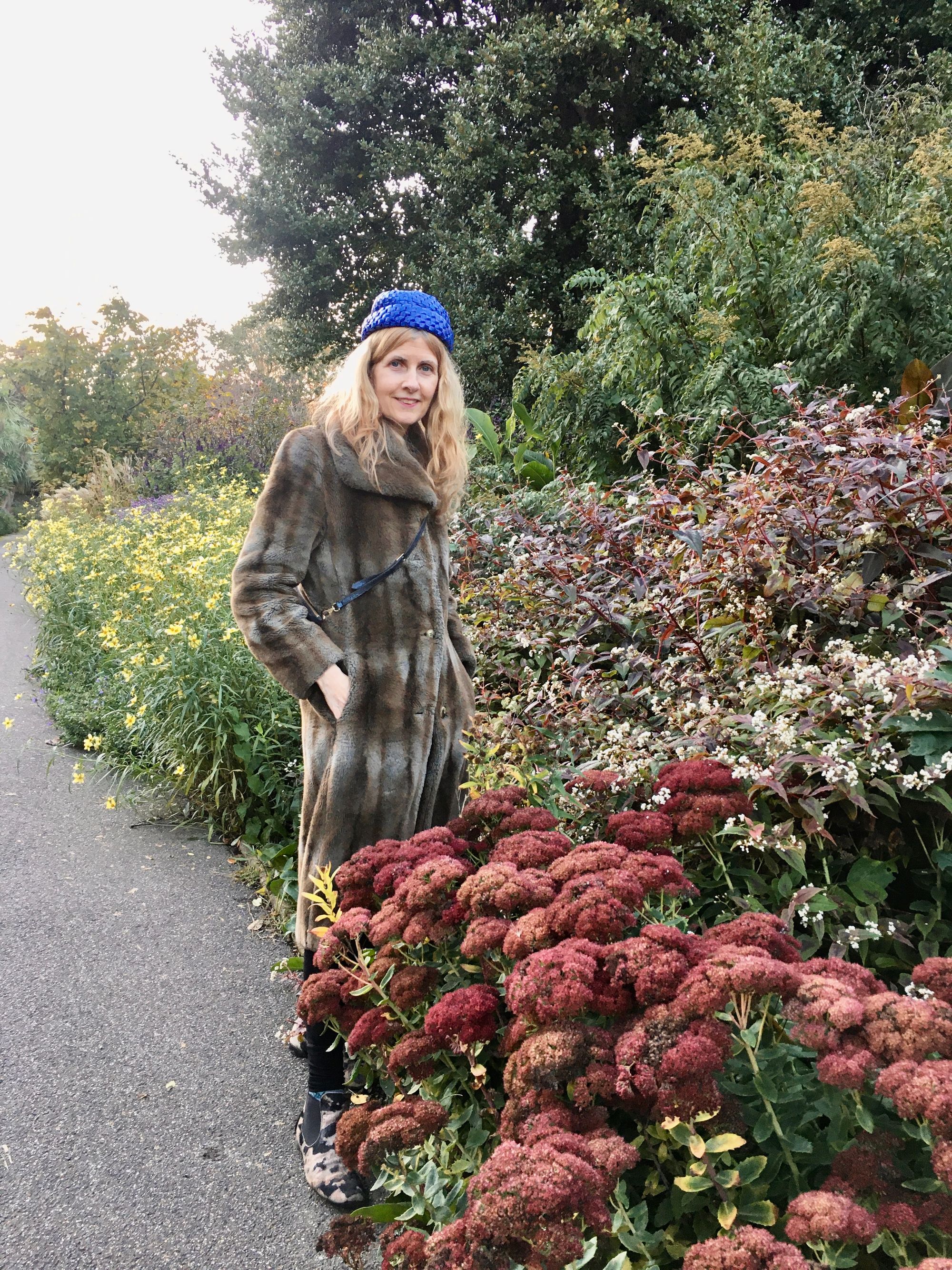 So, here goes. From the best feel good films about family, love, humanity and Tuscany - to scratch cooking with a delicious hamper of artisan and wild-crafted charcuterie from Trealy Farm Charcuterie in Monmouthshire... Then, eating far too much Montezuma dark shade of milk chocolate whilst writing and editing this magazine and feeling brave enough to make some very important changes! Then, dreaming of places to visit, restaurants and cafes to linger in and explore as horizons and life begin to expand slowly. But there is no rush right?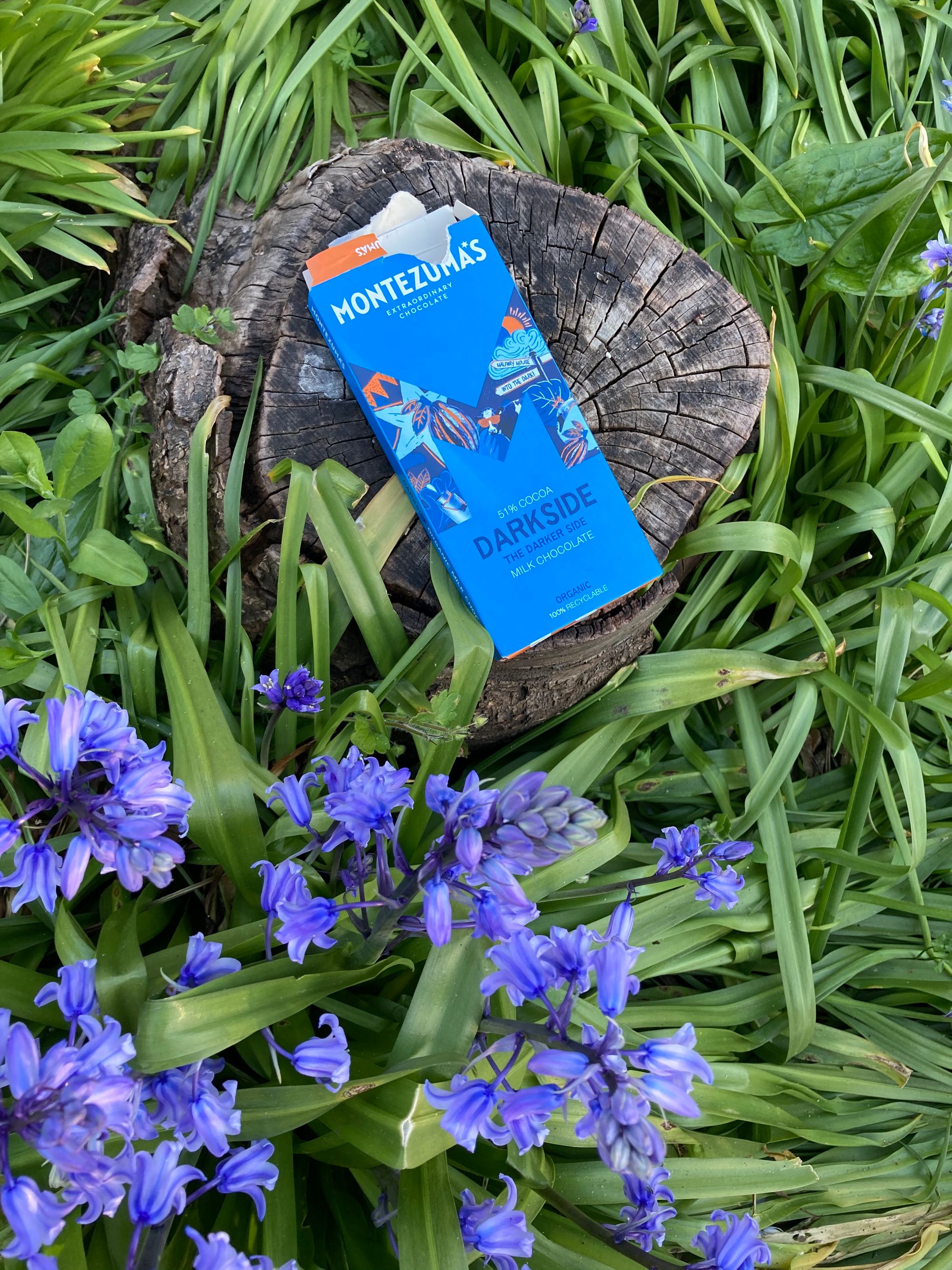 I like to think about the possibility of going out for lunch or dinner again. When I do I would like to make a real foodie pilgrimage to Merlin Labron-Johnson's Osip restaurant in Somerset. Merlin is a chef who loves and champions real food grown and nurtured by organic and regenerative farmers not food corporations pretending to be sustainable. I hear wonderful things about the food and can't wait to go.  I contemplate this whilst wrapped against icy April winds in my winter Viscountess faux fur coat, watching tiny birds dart about and palms flutter as I sit on the verandah of my favourite botanical garden, overlooking a pink, white and green garden of Eden. This remarkable garden gives me the space and inspiration to write and daydream and drink sweet and spicy turmeric tea with cacao....
If you are planning a visit to the Isle of Wight or would like to come and stay at EH HQ, you have to make a beeline for the Botanic Garden, it is an earthly paradise. They also have excellent artisan tea and a selection of dishes made with curious and delicious ingredients grown in the garden.
Now to the films of the week!
Firstly, two marvellously uplifting films to watch, one new, one a restored classic.
Made in Italy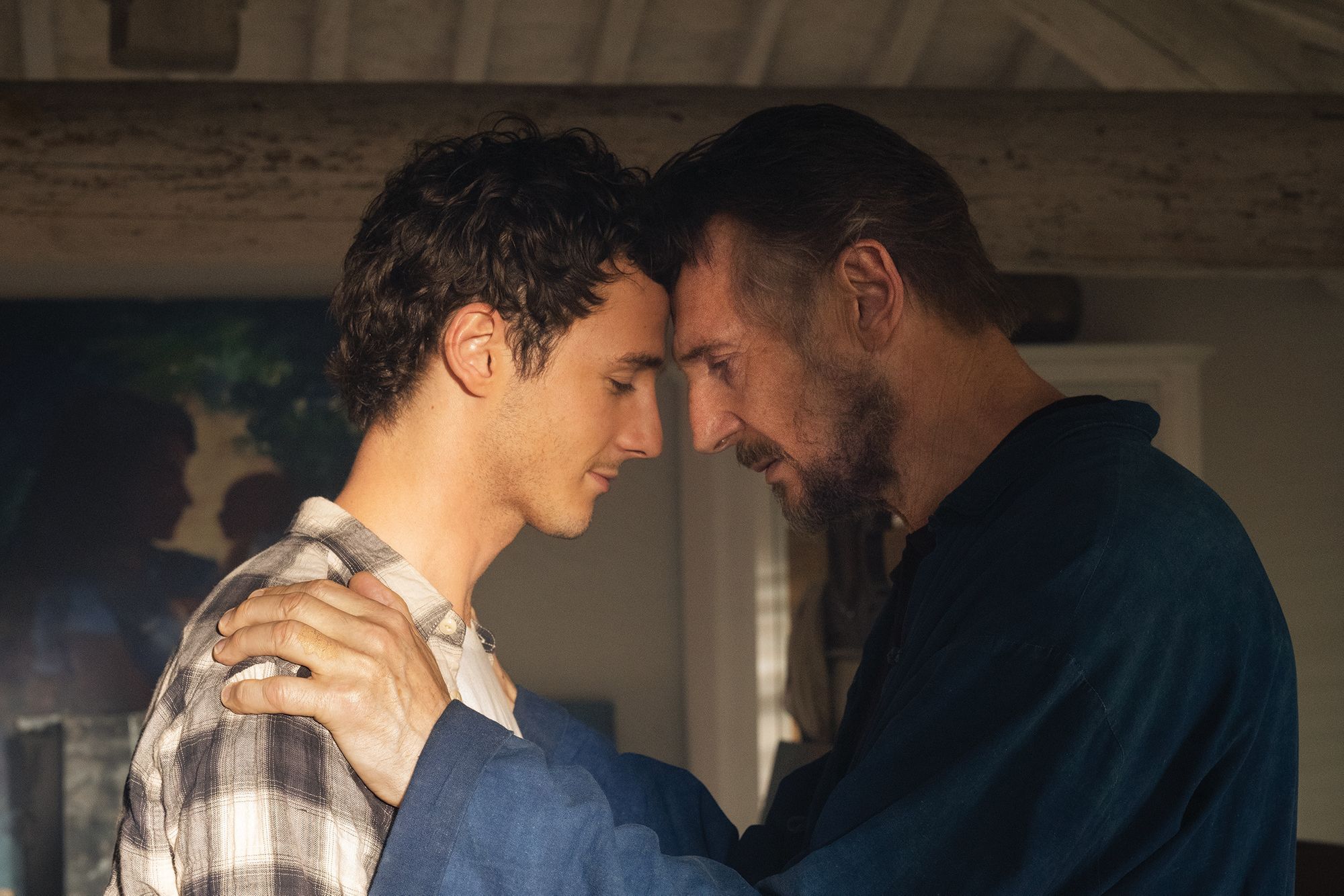 I really like Made in Italy, James D'Arcy's debut film as a director which stars real life father and son Liam Neeson and Micheal Richardson in one of those quiet, intelligent, beautiful to look at films which examines family, loss, tragedy, disconnection and finding a new meaning to life after a horrible divorce. It's a film that will appeal to anyone tempted to ditch the worker bee life and will leave you feeling optimistic about family and the opportunity to heal the deepest wounds.
It's a relief too to see Liam Neeson in a film where he plays an artist not an action man for a change. Neeson is great as the once hot artist, who has lost his muse, behaves badly, picks up women and hides his pain with an air of callous contempt.
Of course, there is a certain type of critic who hates a film like Made in Italy. Why? Because the story gently unfolds, rather like the Tuscan hills that upstage the actors with every perfect, painterly vista, without hysteria, darkness or a smorgasbord of graphic sex on display. Instead, Made in Italy unashamedly celebrates the idea of food, community, romance and a slow life.
Reader, what I wouldn't give to run away to a small Italian village watch movies under the stars after eating a very good ragu and feel a sense of belonging. I honestly don't feel it in the UK anymore.
Micheal is Liam's son with his late wife Natascha Richardson, who died in a skiing accident at the age of 2009. The story is about the alienation of a father and son following the death of Neeson's fictional Italian wife in a car crash. Gradually, they come to understand one another as they restore the beautiful Italian country house Neeson's character abandoned after the death of his wife out of guilt.
I won't spoil it for you by revealing why he feels guilty. Watch the film, savour the landscape, the food, the people and the idea that if we try to be kinder to ourselves, we can be kinder to the people we care about too, and living life in the slow lane doesn't mean we have to do less, we can just do it with more thought and intention.
The film is streaming on Amazon Prime Video - Watch Made in Italy
My Man Godfrey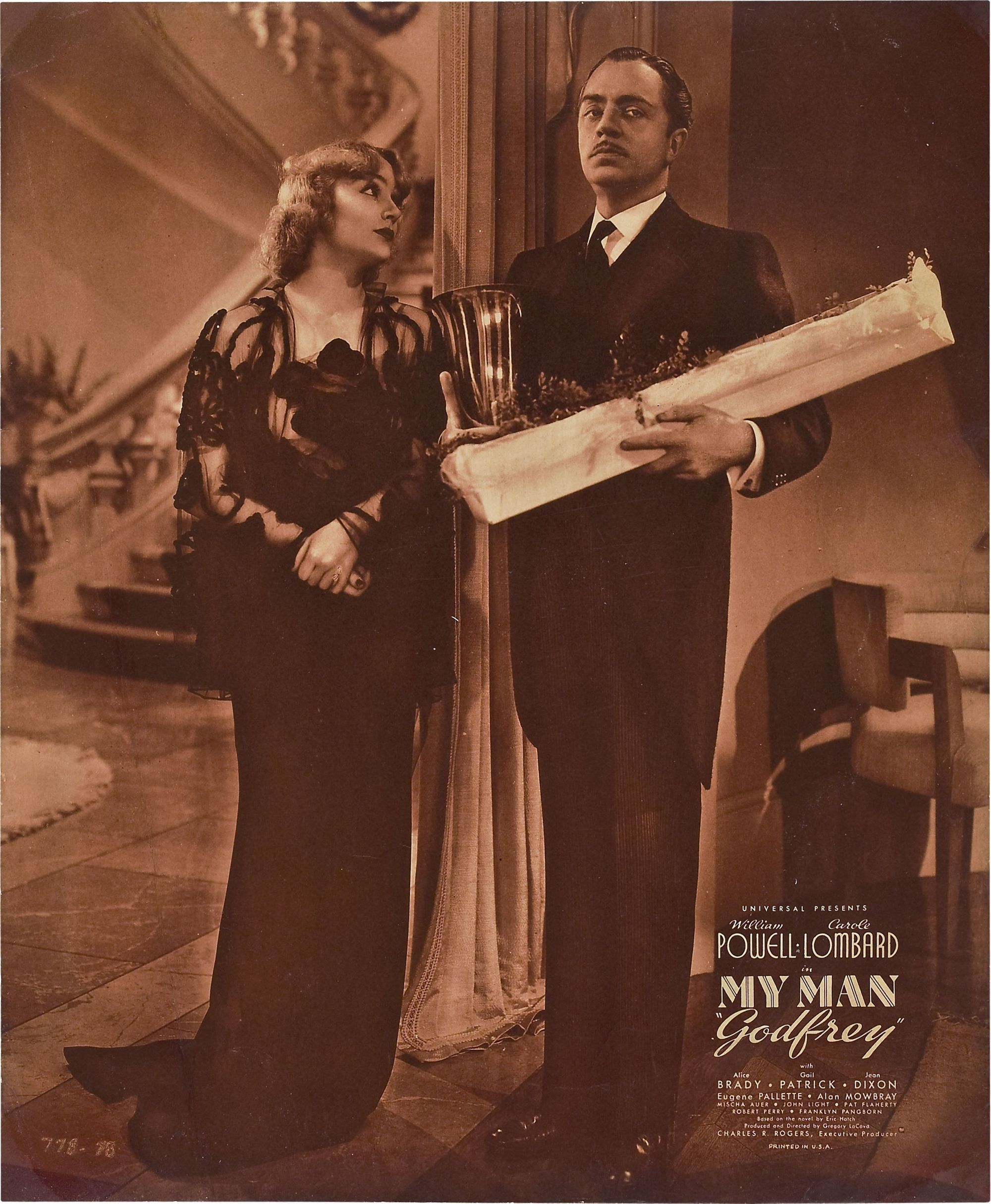 What a treat My Man Godfrey is! Starring William Powell and Carole Lombard, this 1936 rom com shimmers and bedazzles in all its newly restored black and white glory as it ruthless exposes the idle rich in thirties, depression era America for their pointless, decadent, ridiculous lives.  Irene Bullock (Lombard) is the eccentric, dizzy, poor little rich girl looking for a purpose and a protoge who goes the local dump to find a forgotten man to take back as a trophy to party and upstages her wicked sister. Irene lands up hiring Godfrey, a homeless man with an unusually sharp wit and intellect to be the new family butler.
Godfrey turns out to be quite the whiz as a butler, but as he has to constantly fend off the attentions of ditzy, love struck Irene, is Godfrey really a butler or a Boston prince? Either way, Powell and Lombard are a delight together and the film offers an important lesson in humility, humanity and yes, love too.
Trealy Charcuterie
About a decade ago, I will never forget tasting some absolutely mouth-wateringly yummy, artisan British charcuterie made by Trealy Charcuterie, made from organic pork from Prince Charles's Highgrove Estate. Prince Charles doesn't farm pigs anymore, however, I am very glad to say that Trealy Charcuterie is thriving. I like Parma ham, but I have noticed that the quality of the ham sold in supermarkets is absolutely dismal now. The ham is tough, tasteless, strangely slimy and lacking that almost sheer, lace-like appearance and melt in the mouth texture that one expects from good prosciutto made with care. I remember the delight I experienced at buying Italian ham a chunk of yellow gold parmesan in Soho at the famous iCamisa stores when I moved to London after university. The ham was sliced right in front of me, before my eyes.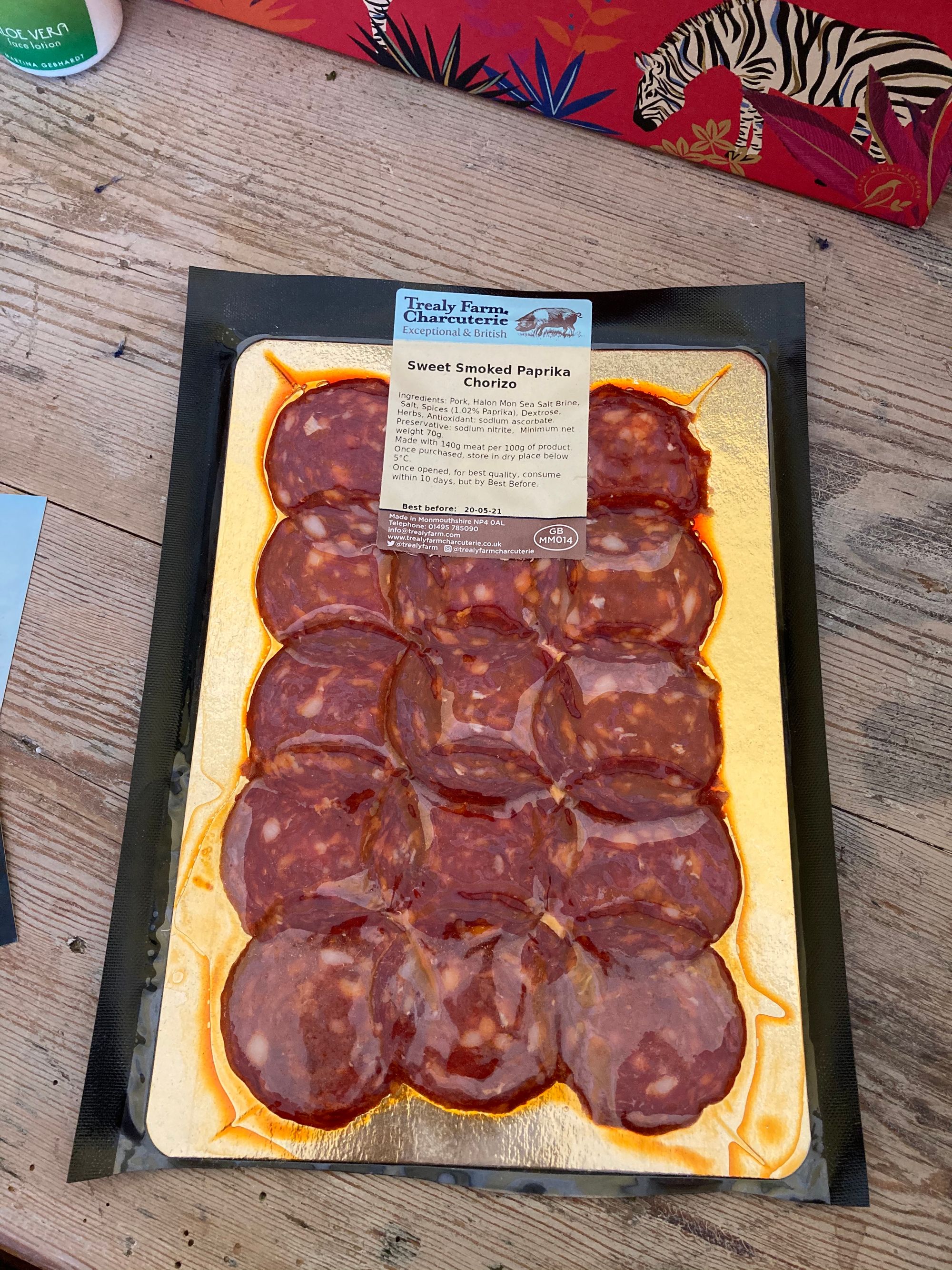 So I was very excited to buy my first thrifty hamper of prosciutto style ham, smoked duck, chorizo and assorted salami from fennel to  wild boar to makes lots of tasty scratch kitchen suppers from frittata to tarts, peasant soup and homemade pizza. The English dry cured ham in the style of Parma ham is a beautiful colour, tinged with a hint of pink and melts on the tongue. The brasaola is silken and sweet and doesn't have that weird chemical taste that poor quality processed meats have which make you wish you hadn't eaten it. I am looking forward to trying the blood, wine and chocolate salami. Anything that mentions the word chocolate is like cat nip to me!  
Rare and Exquisite Antique Gatsby Twenties Silk wedding  or Occasion Dress.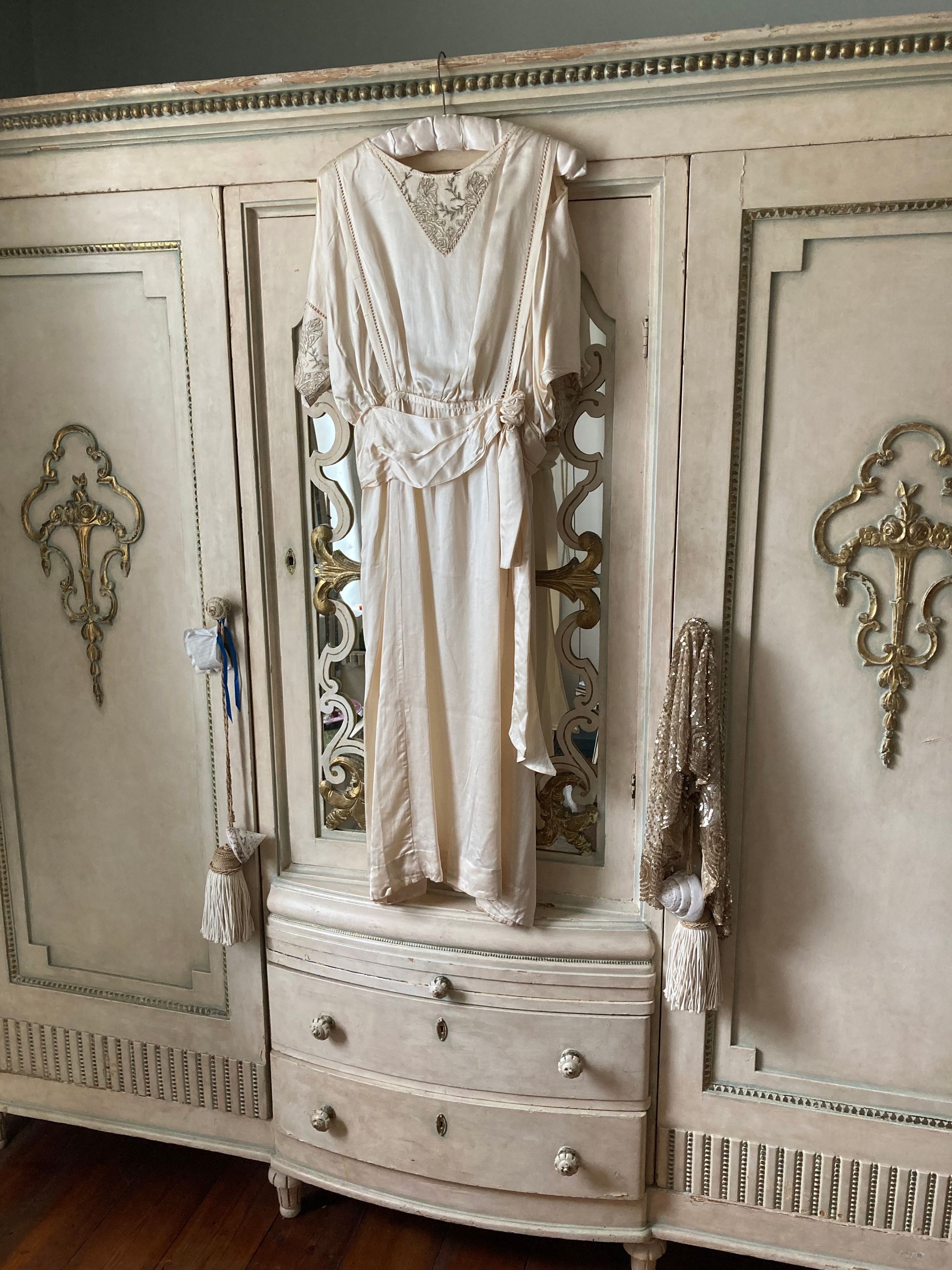 I'm having a big clear out of my precious fashion closets to raise money for the magazine as we come out of Covid. From my celebrity journalism fashion archive, a dream of a twenties silk antique wedding gown, now offered for sale to its next devoted slow fashion custodian.
I bought this rare, lovely, 1920s antique dress from a vintage dealer in London about fifteen years ago after completely falling in love with the exquisite fabric and extraordinary and very fine, hand-embellished embroidery in silver thread with drawn thread work. The dealer used to lend me marvellous clothes for celebrity interviews and fashion stories.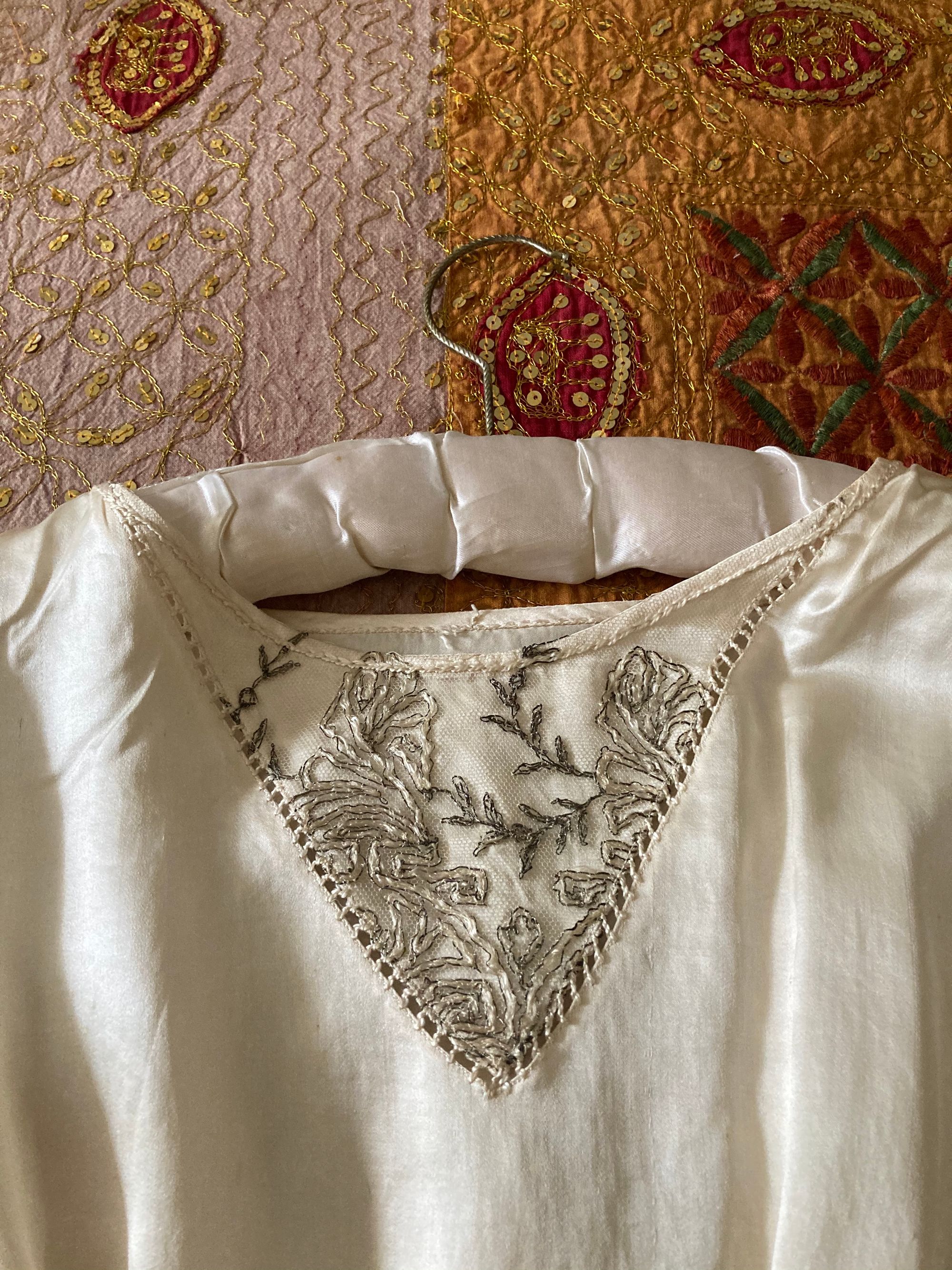 It is a dress straight out of F Scott Fitzgerald and the Great Gatsby. The quality of the embellishments on the yoke and sleeves is stunning. The dress is in very good condition for its age and provenance. It has two or  three very tiny  age spots. Otherwise, it is in mint condition. It would make the most wonderful wedding dress or a dress-up dress for a special occasion. It's a size 6-8 UK. It's now in the magazine atelier and the price is £1,000. This includes signed and tracked postage. Or you can arrange to collect.
Please email before purchasing the dress - ethicalhedonistmagazine@gmail.com
Subscribe to Support Independent Journalism and Publishing
I hope you enjoyed watching this interview coup with John Simpson for your delight. It took days to organise, research make happen. Support independent, handcrafted magazine journalism. Are you a supporter and subscriber? If you are that's wonderful, thank you for your support. If you are not a paying subscriber, please consider becoming a paid supporter now. We depend on paid subscriptions, our exciting new ticketed culture show and storytelling for responsible brands. Thank you, AJ, founder and editor.
I hope you this article about film, food, fashion and travel has inspired you, until next time, AJ.