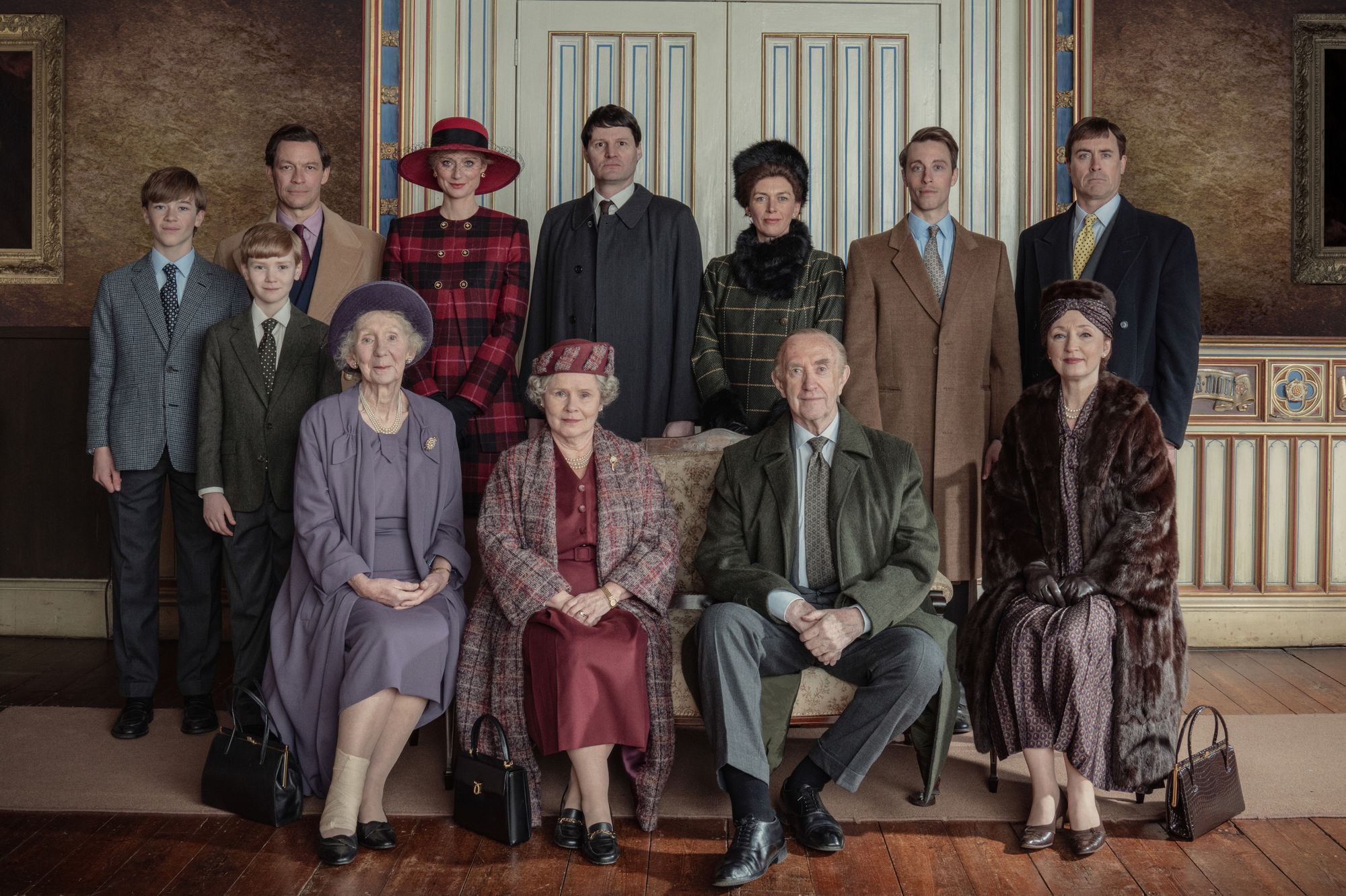 The Crown Series 5, First Look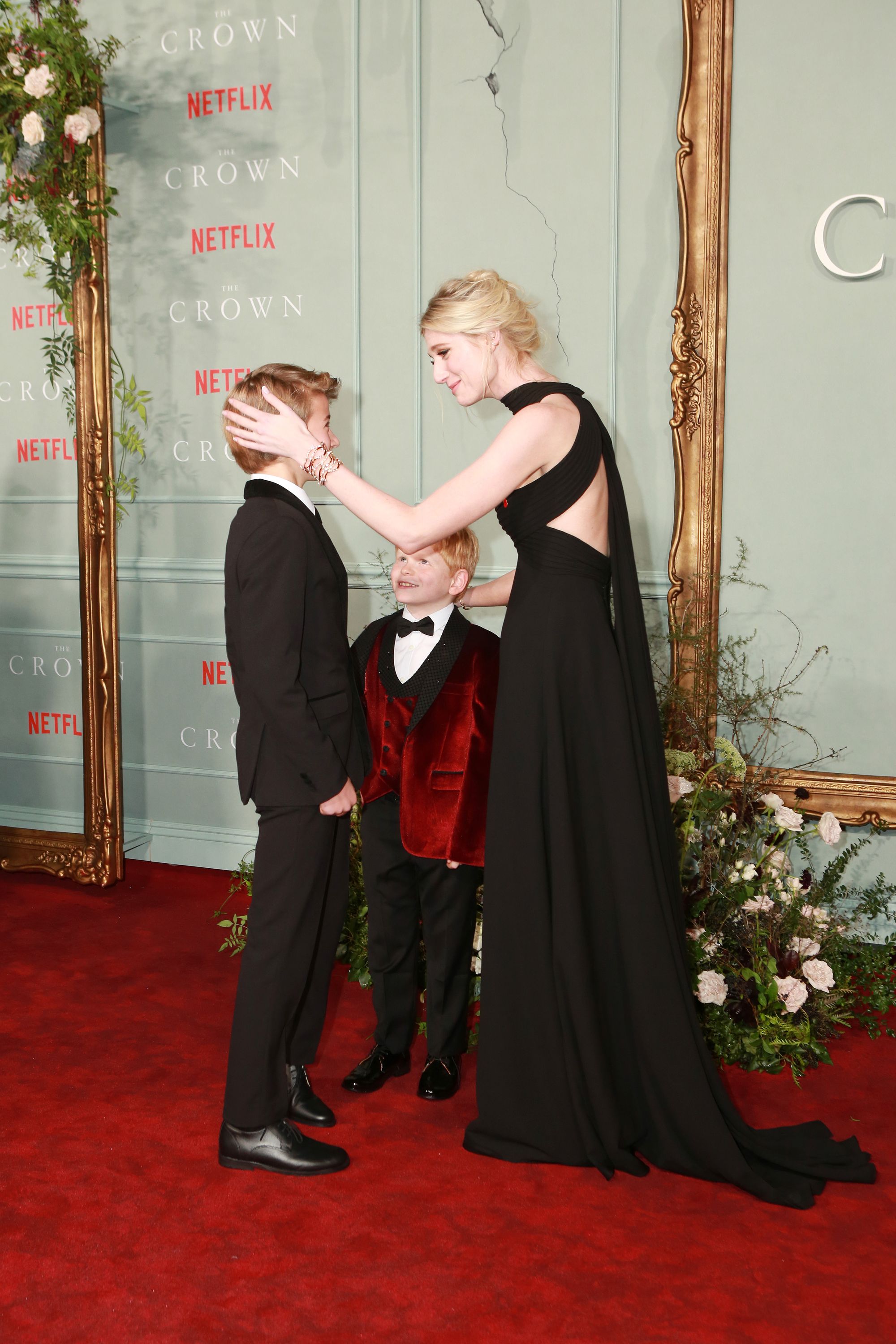 The Crown is a remarkable coup for Netflix.  The writing sparkles and pops to match the drama from Russia with love to Camillagate and the fire at Windsor Castle to Diana's tragic and coercive Panorama interview.  The series continues to feature peerless performances with an ensemble cast of the creme de la creme of British and International acting luminaries, with Imelda Staunton, Jonathan Pryce, Dominic West, Elizabeth Debicki, Jonny Lee Miller, Lesley Manville, and Olivia Williams capably taking over the royal reigns in the Crown Series 5.
Each leading actor inhabits their role with a sense of authenticity, regal entitlement, and divine right stretching back a thousand years. Eat your heart out Eastenders or Emmerdale. The Crown is the definitive royal soap opera.
There's just one problem. The Crown Series 5 seems to have left reality firmly behind with plots to overthrow the Queen and the cruel suggestion that Prince Phillip found his wife dull and looked outside the marriage for intellectual and spiritual sustenance.
That is needlessly cruel.
Where The Crown excels is in deftly covering some of the most important and memorable events in British history from Diana's Panorama interview to the Windsor Castle Fire, Camillgate, and the warming of relations with Russia and the exhumation and reburial of Russia's royal family.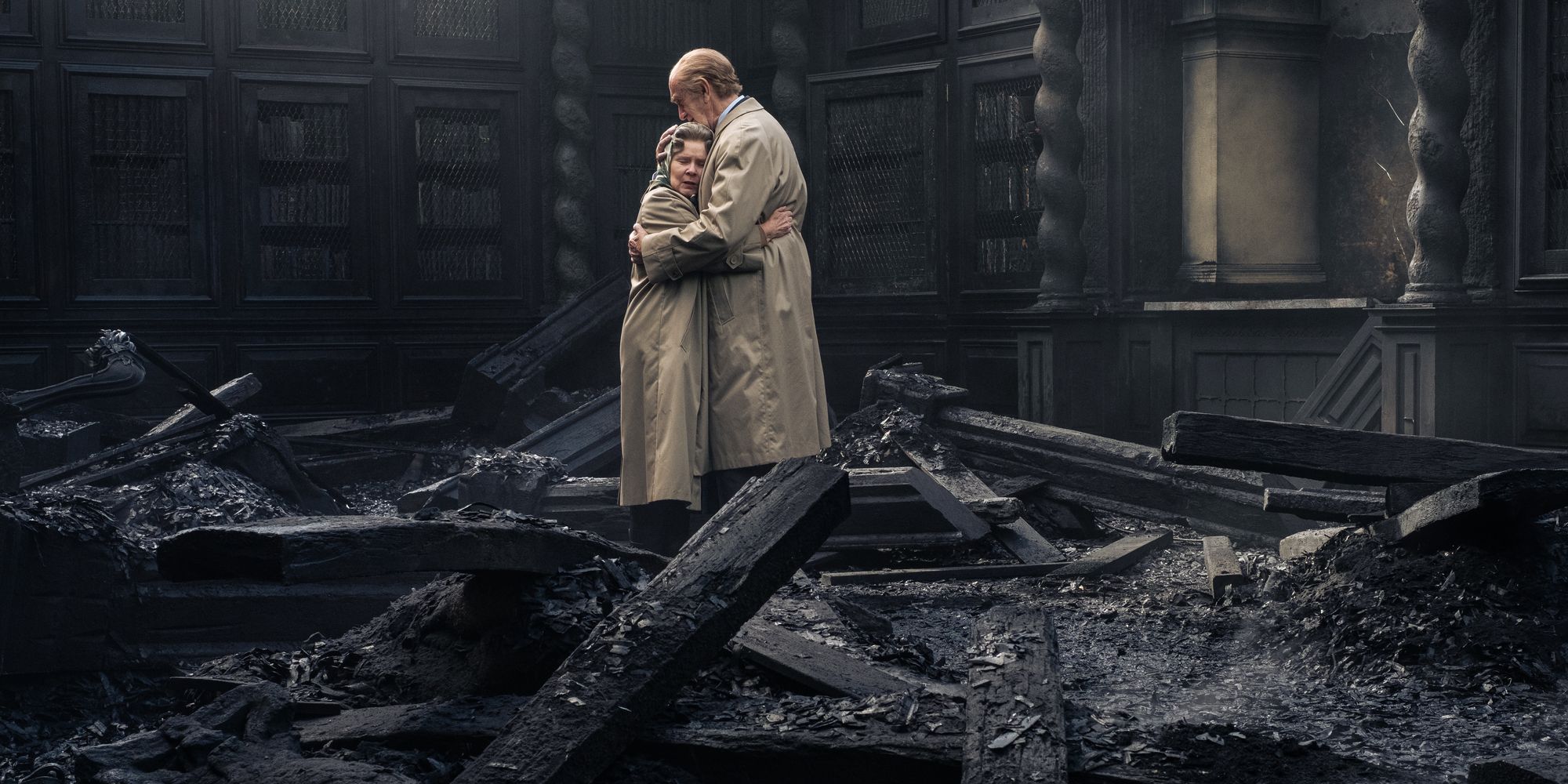 Putting aside, artistic license, it is a drama on the sweeping world stage, and I like the use of historical news bulletins to add immediacy and authenticity when dealing with actual events.
The Crown now explores the momentous events of the 1990s - and the Queen's Annus Horribilis of 1992, notably when her beloved home, Windsor Castle, almost burns to the ground and Princess Diana secretly reveals her tragic life inside the royal family by cooperating on a book by Andrew Moreton in her own words.
There are some wonderful moments, such as the tender and touching reunion between Princess Margaret and the war hero Group Captain Peter Towsend, the man the Queen wouldn't allow her to marry.
A former James Bond, Timothy Dalton, as Princess Margaret's great love? Love it!   But, wait up a moment, let's not forget that this is a dazzling, audacious work of fiction based on actual historical events. In real life, the reunion took place at a private lunch. Afterward, it was said that the princess waved off the love of her life with a handkerchief.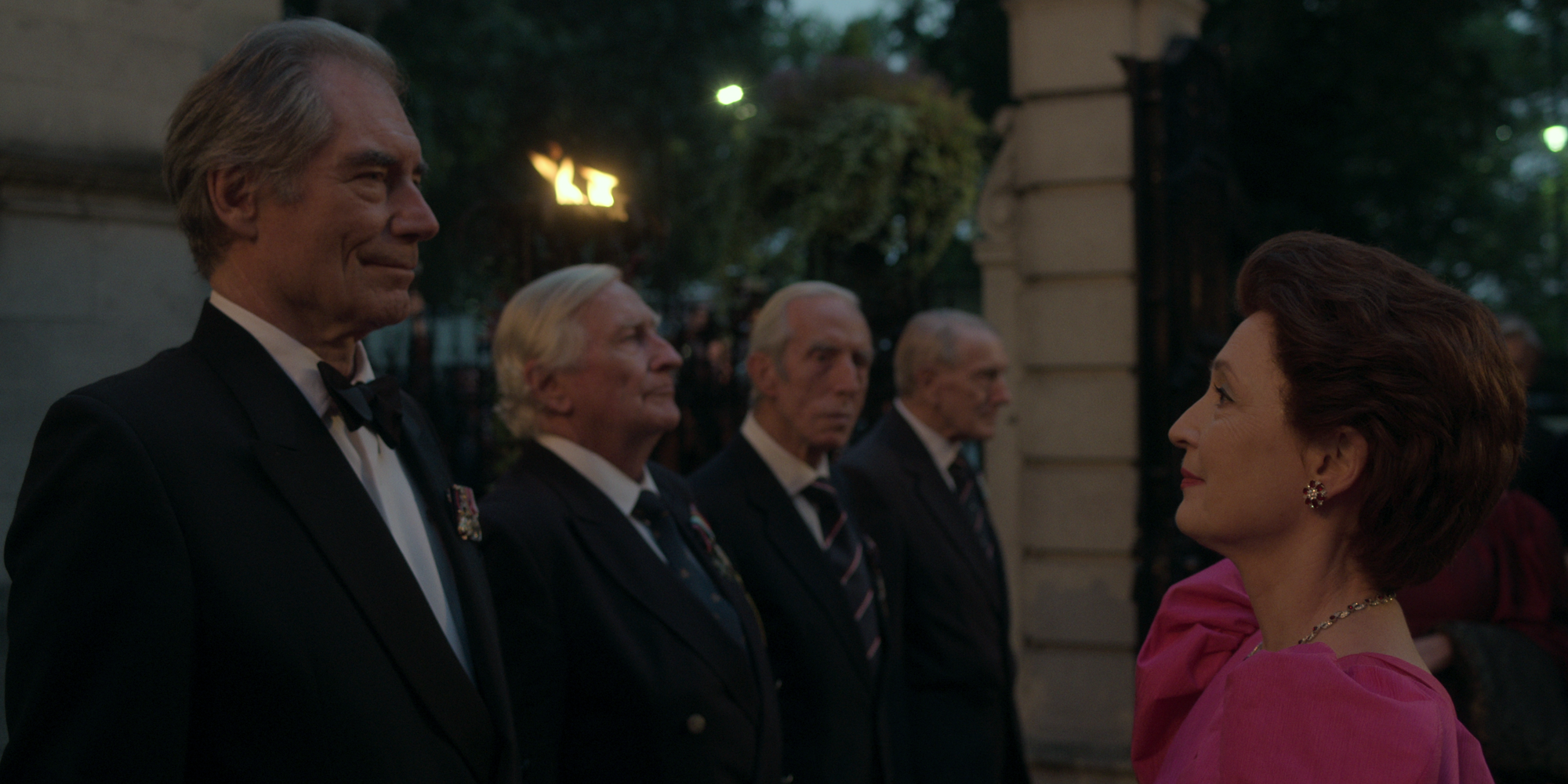 I also have a confession to make. Am I alone in preferring the earlier episodes that dealt with momentous events long before most of us were born, such as the abdication of Edward V111 and the tragic love affair between Princess Margaret and Peter Townsend? Or the salad days of Queen Elisabeth's reign, when she and her handsome man-of-action prince could outshine Hollywood on their royal tours?  
The Crown series 5 is a different matter. It's all uncomfortably close to home as the British monarchy is shaken once again by the very public collapse of The Prince of Wales's marriage to Diana Spencer. The accusation is clear. That the system is cruel and doesn't allow for individualism or individual failure.
There's also the matter of the Queen's faith, which makes divorce a sin.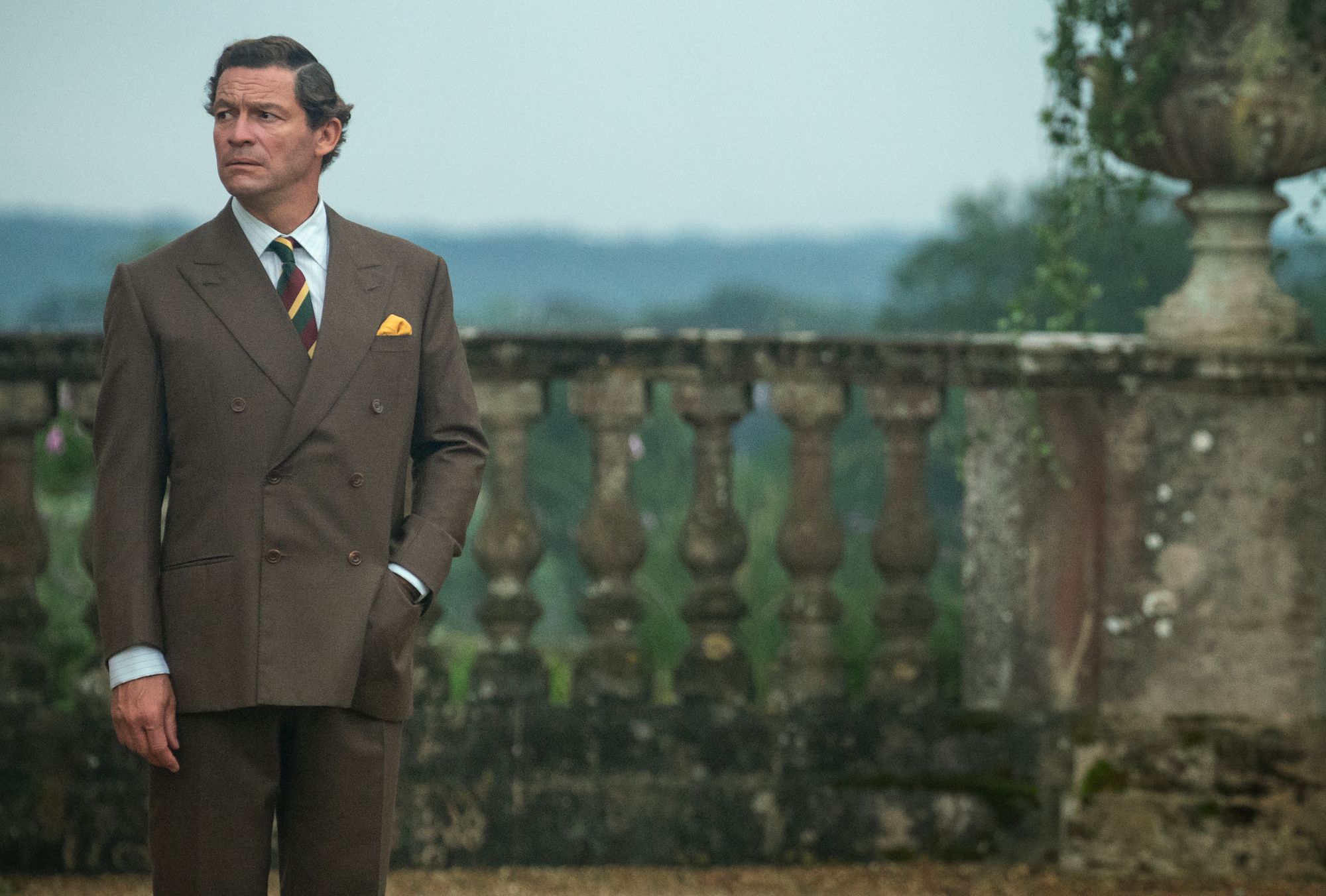 I do like Dominic West. He has the measure of Prince Charles and delivers a far better, more engaging, and authentic portrait of HRH which plays to his passions, his humanity, and his intellectual curiosity. It's quite an improvement, after the hilarious and faintly ridiculous characterisation of him as a malcontent in the style of Richard the third in series 4. Though the writers still can't resist dreaming up a phony plot for Charles to oust his mother and install himself on the throne as King. A spokesperson for Sir John Major has confirmed that the former prime minister has not been approached by the makers of the Crown to fact-check events portrayed during his premiership.  They also said that the scene in question should be "seen as nothing other than damaging and malicious fiction. A barrel-load of nonsense peddled for no other reason than to provide maximum – and entirely false – dramatic impact."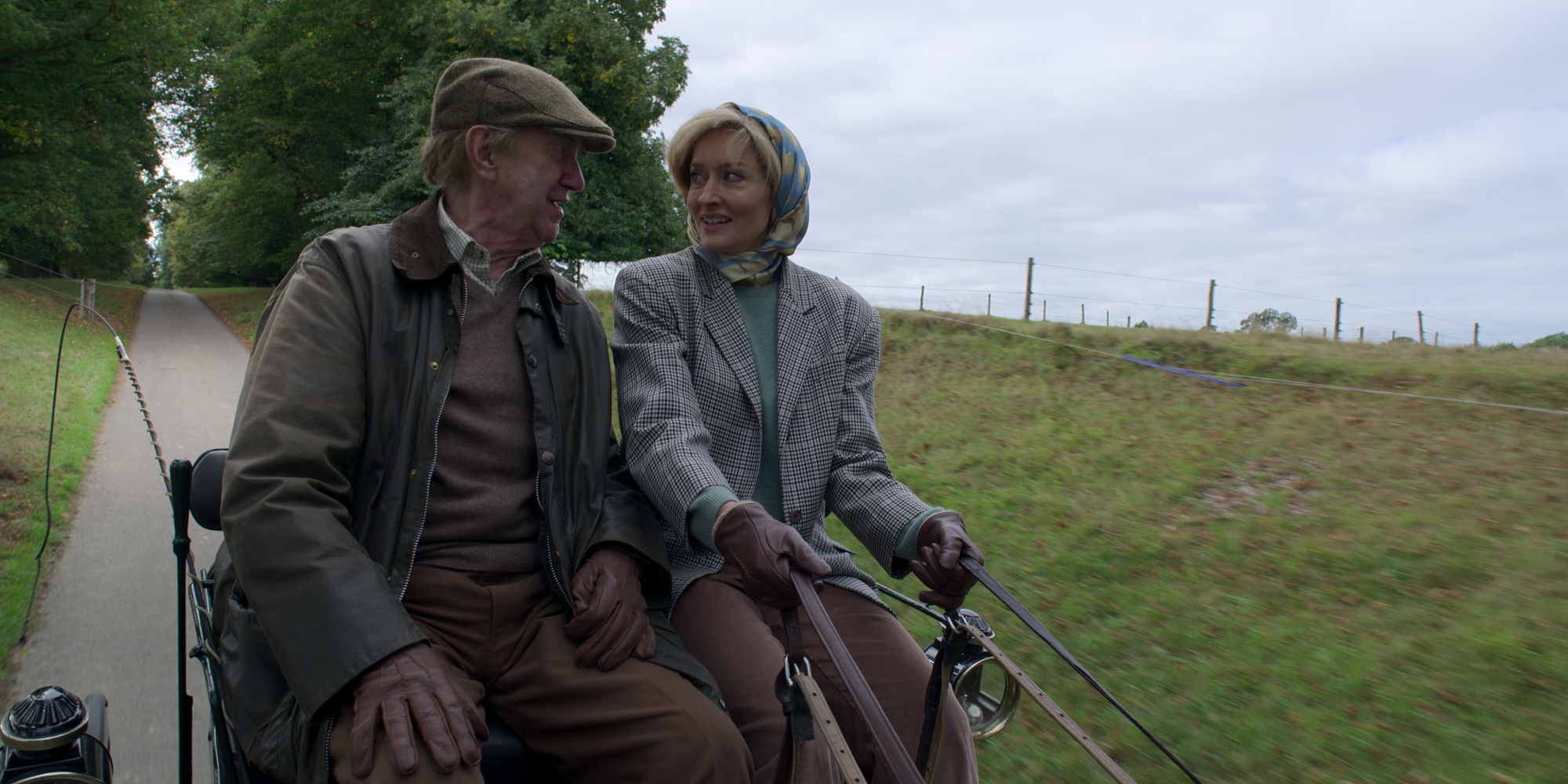 The series also naughtily and quite disrespectfully revisits the ever-present supposition that the queen's consort, The Duke of Edinburgh, is incapable of fidelity. Only two months after the passing of our Queen, the series dares to suggest that she either acquiesces or looks the other way again, while the Duke forges a close and playful relationship over carriage driving lessons with the beautiful Penny Knatchbull, Natascha McElhone, wife of Norton Knatchbull, 3rd Lord Mountbatten of Burma.
The Crown stops short of showing any actual hanky panky between the Duke of Edinburgh and Penny Knatchbull, and yet, the suggestion hangs in the air and reignites gossip about the relationship and about the conduct of Prince Philip.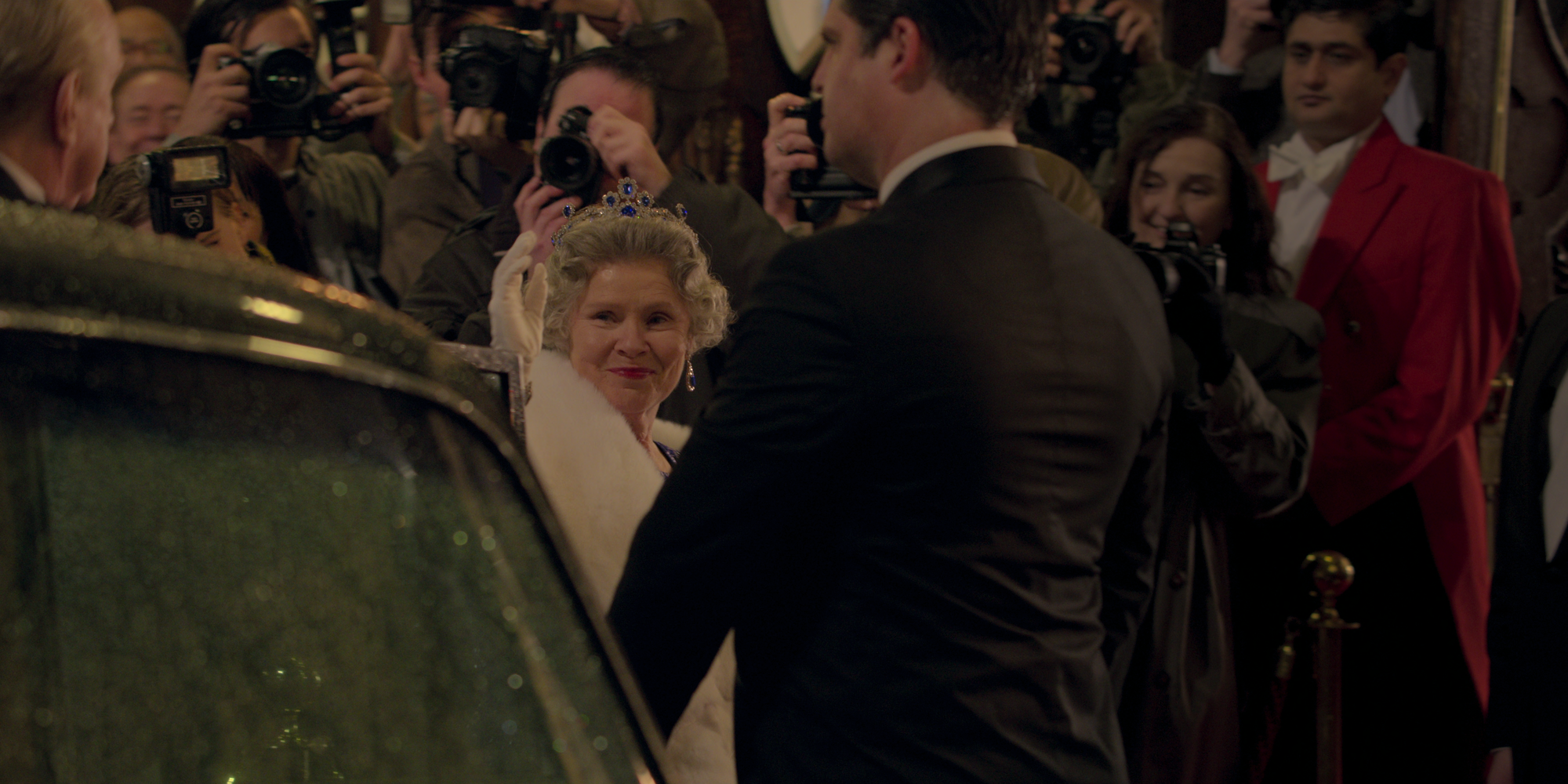 When I first started working as a celebrity feature writer for a national newspaper, I was told that the Prince had allegedly been seen purchasing a bottle of cheap red wine in an off-license in Hampstead en route to a secret tryst.
When you are dealing with very famous and or celebrated people, gossip swirls around them like confetti. As with the Crown, and in real life, it is hard to separate fact from fiction. The makers of the Crown exploit the myths and legends about the royal family and at times go too far. The dramatised scene between the Duke and the Queen in Russia over his desire for 'spiritual and intellectual companionship' is a case in point. No one has a clue what the Queen really thought about the Duke going out with his gang, carriage driving, because the Queen never broke her silence on such matters.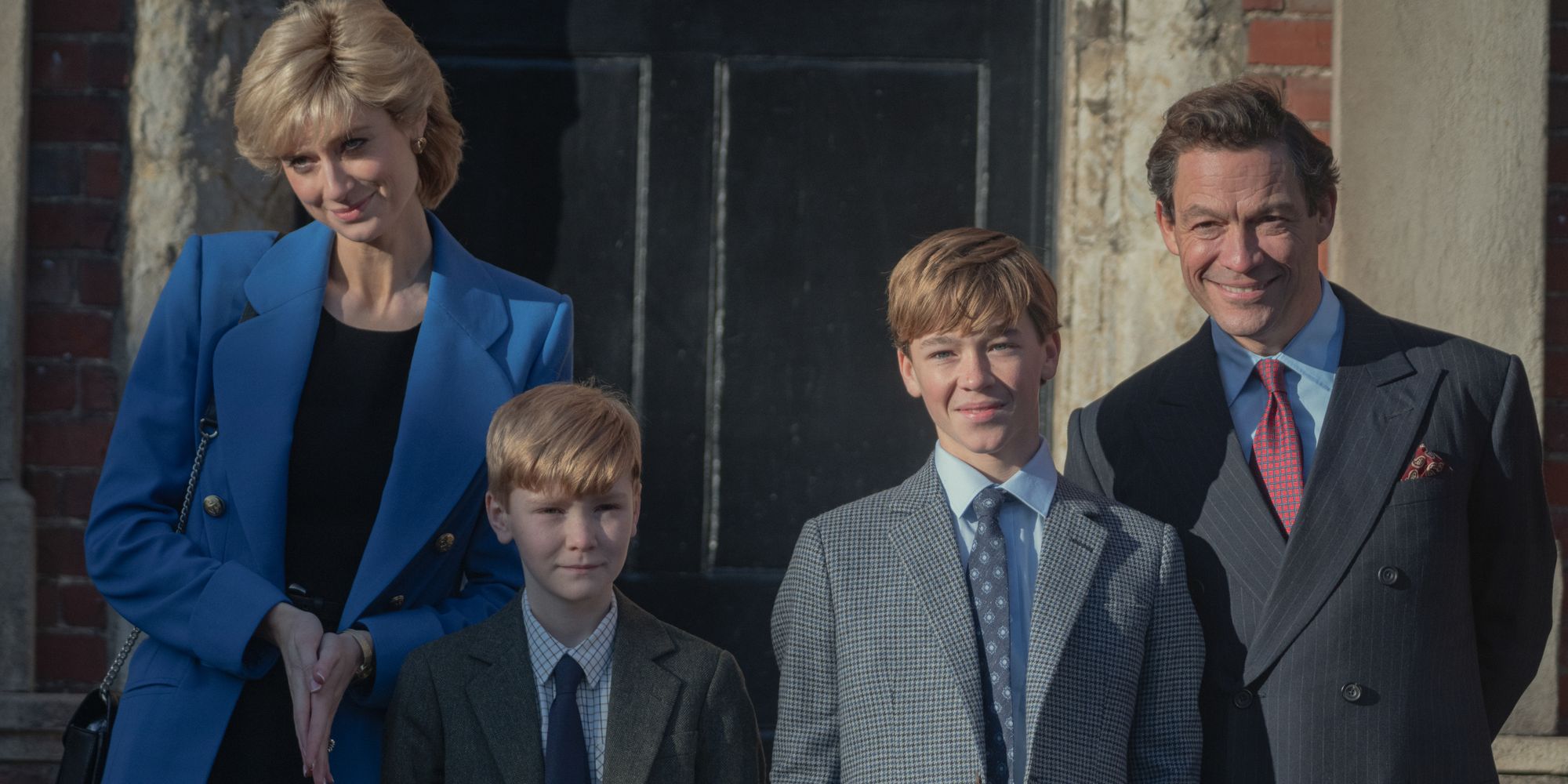 Whereas the scene where Diana goes to the pictures in Cognito with the heart surgeon she fell madly in love with is well documented and adds a rare touch of humour and sweetness to the broken fairytale.
The Crown Series 5 and all episodes are Streaming on Netflix
Enola Holmes 2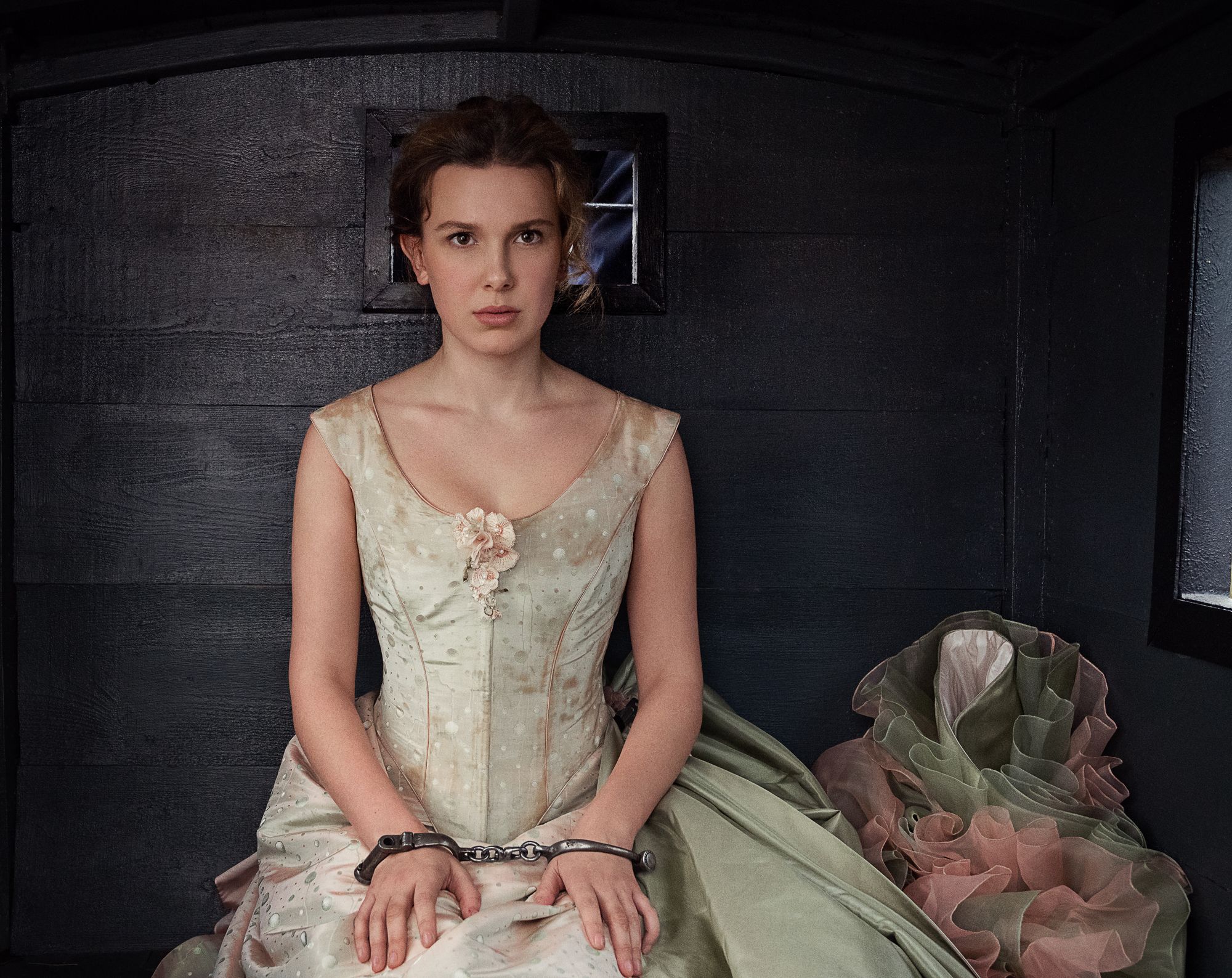 For sheer exhilarating girls can do anything boys can do -  plus sparkling bon mots, carriage chases, a huge sense of fun, and seeing a woman gracefully triumph in petticoats in a man's world watch Enola Holmes 2, starring Milly Bobby Brown, Henry Cavill, Helena Bonham Carter, Louis Partridge, Susan Wokoma and Sam Claflin, and the case of The Match Girls.
Girl power Victoriana style with a dash of 21st Century reinvention has arrived!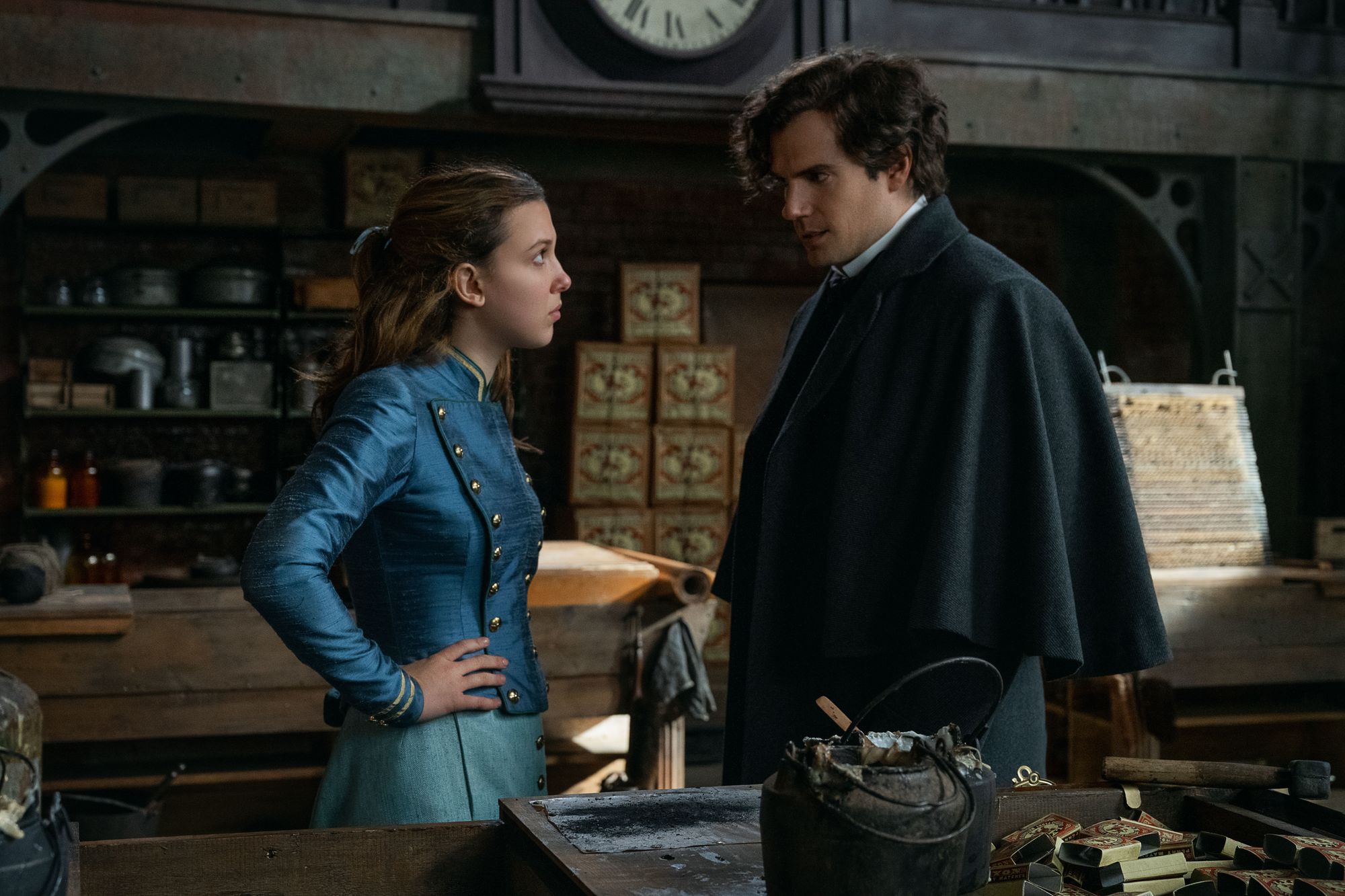 In between marvelling at Milly Bobby Brown, her mother, and Edith and their ingenious flight from some particularly nasty Victorian coppers, you can study Henry Cavill's Sherlock and see if he dares to be 'emotional' after that very curious court, case, which was thrown out. (I can tell you he is brilliantly, maddeningly enigmatic, absent, sweet, and lost, which is of course absolutely catnip to Holmes's disciples).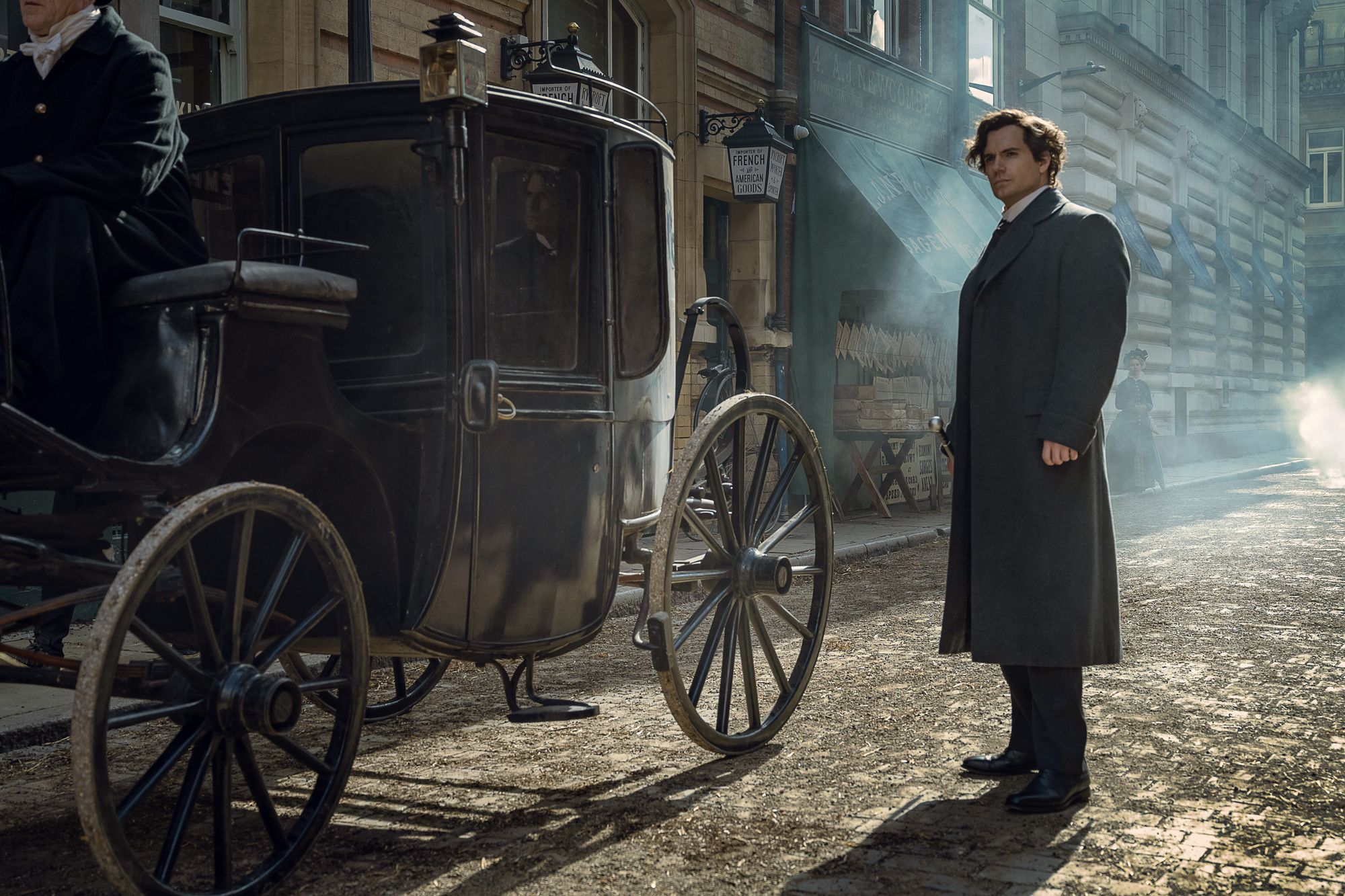 Sequels are tricky, but this one is a cracker, with an immensely likable and plucky feminist heroine and a story that proves to be fast and furious with a far amusing and literate script.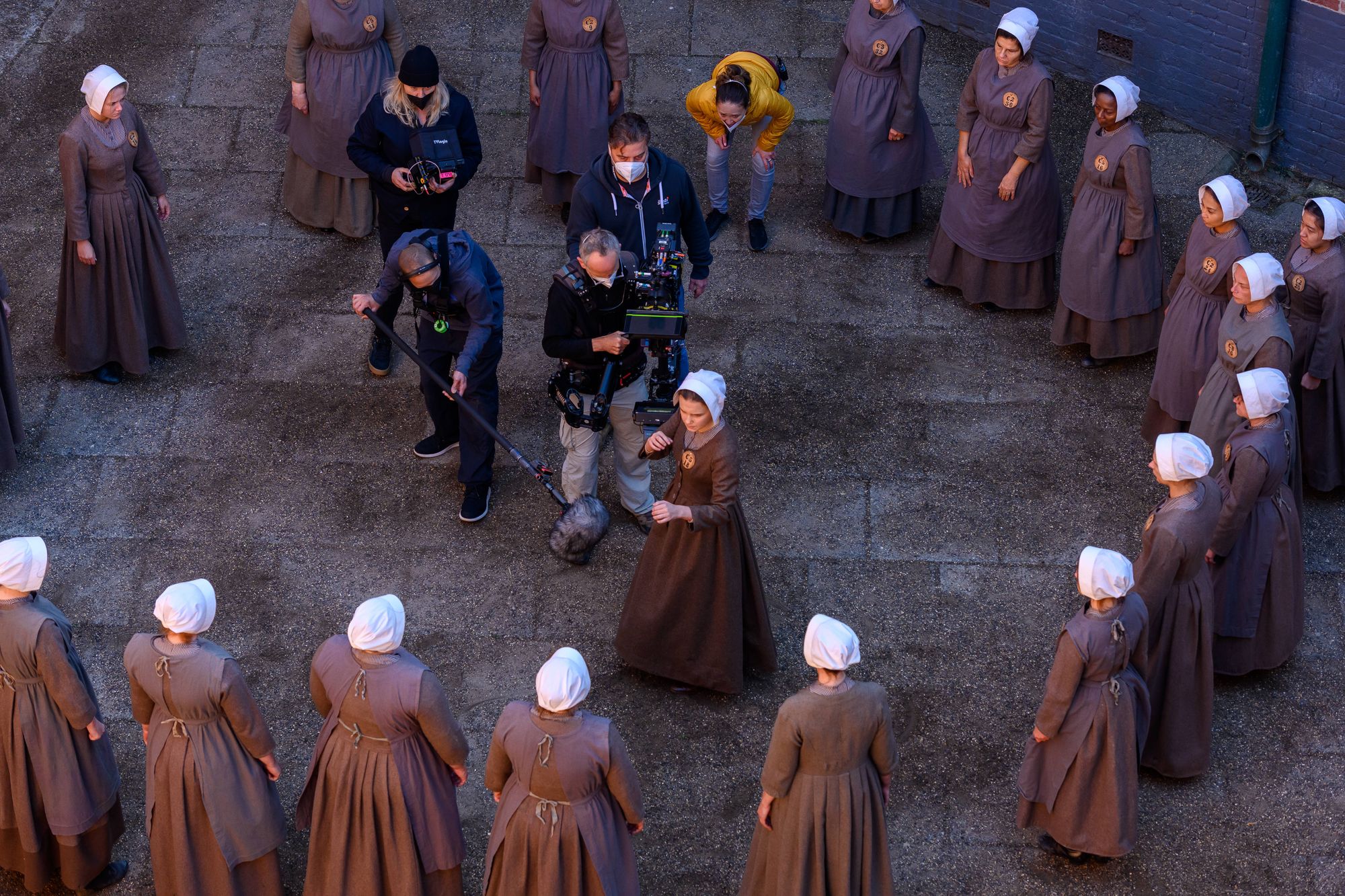 Based on the Match Girl Strike at the Bryant and May factory in 1888, Millie Bobbie Brown is about to throw in the towel as a fledgling detective, when she lands her first case - the disappearance of one of the Match Girl activists, Sarah Chapman.
Grounding the sequel on actual historical events, namely, the plight of young women and girls working for low pay with the constant risk of fines and developing 'fossy jaw' from exposure to white phosphorous. Nor do I agree that the story is appropriated to make its heroine look good. It's very much a collaborative affair, where the key figures amongst the match girls are pivotal to the story and they each have strong, well-developed parts.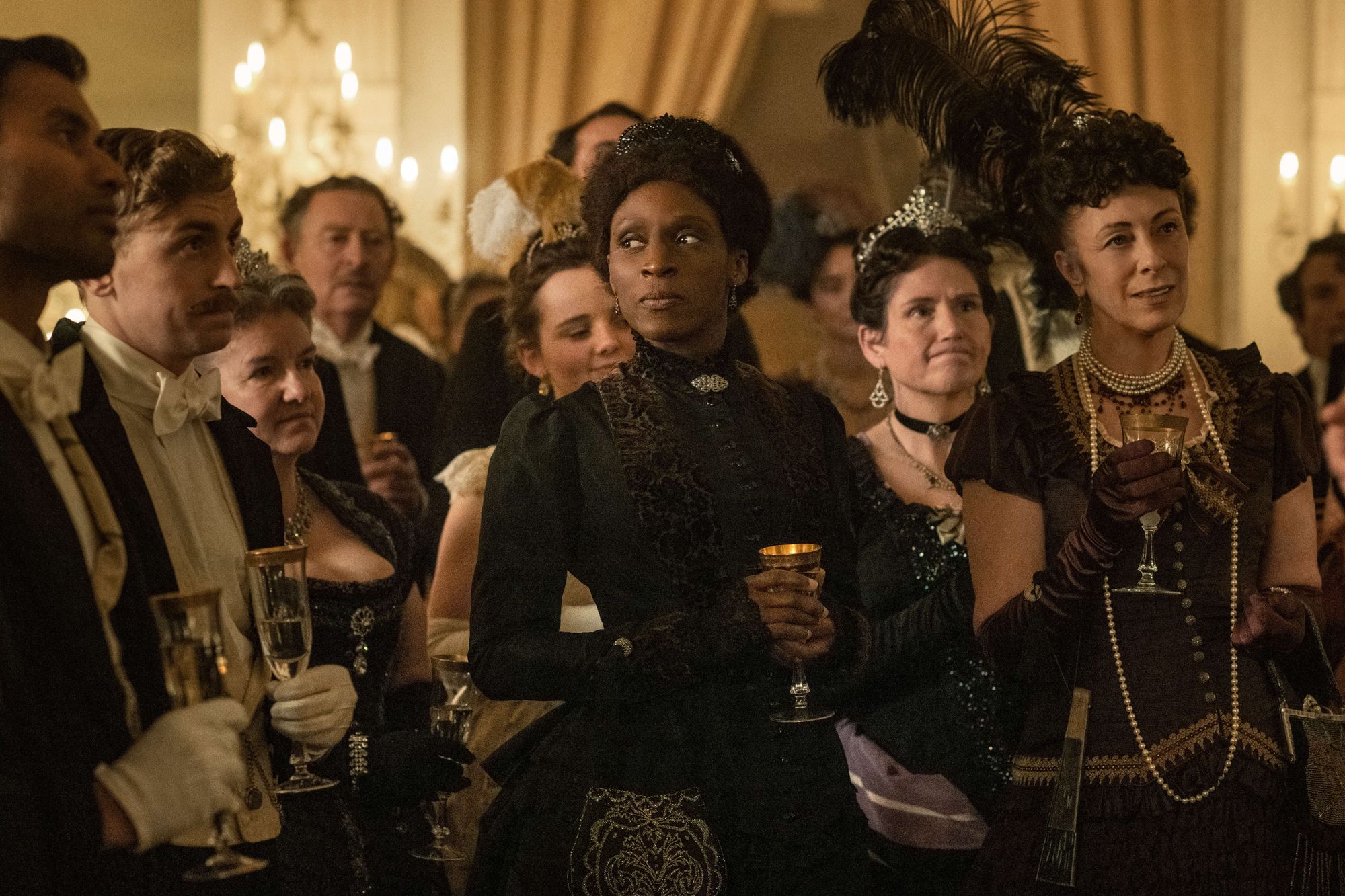 In fact, I would go further and says that this is just the kind of well-made drama that would encourage any bright girl to find out more about history, the Suffragettes movement, and women's rights and to develop a sense of self.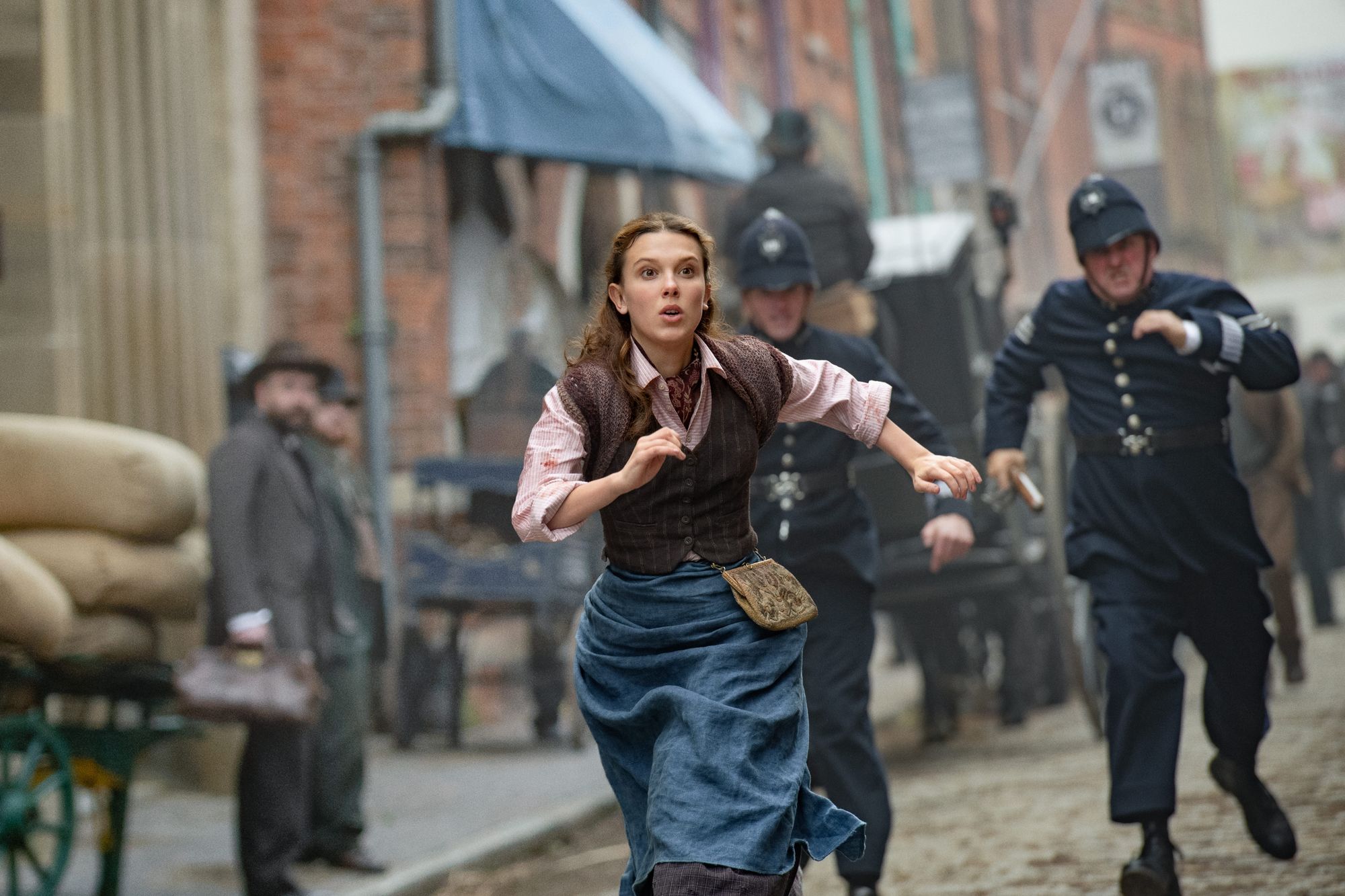 Brown was born to play Enola Holmes. She's an inspiration whether you are nine or ninety as a young woman who has been nurtured to be an independent, fearless young woman who can think for herself, unravel complex puzzles and she can fight just as well as she can dilly-dally at a ball beautifully thanks to her Suffragette mother, played with bravado, daring, and chutzpah by Helena Bonham Carter.
Watch Enola Holmes 2 on Netflix
My Policeman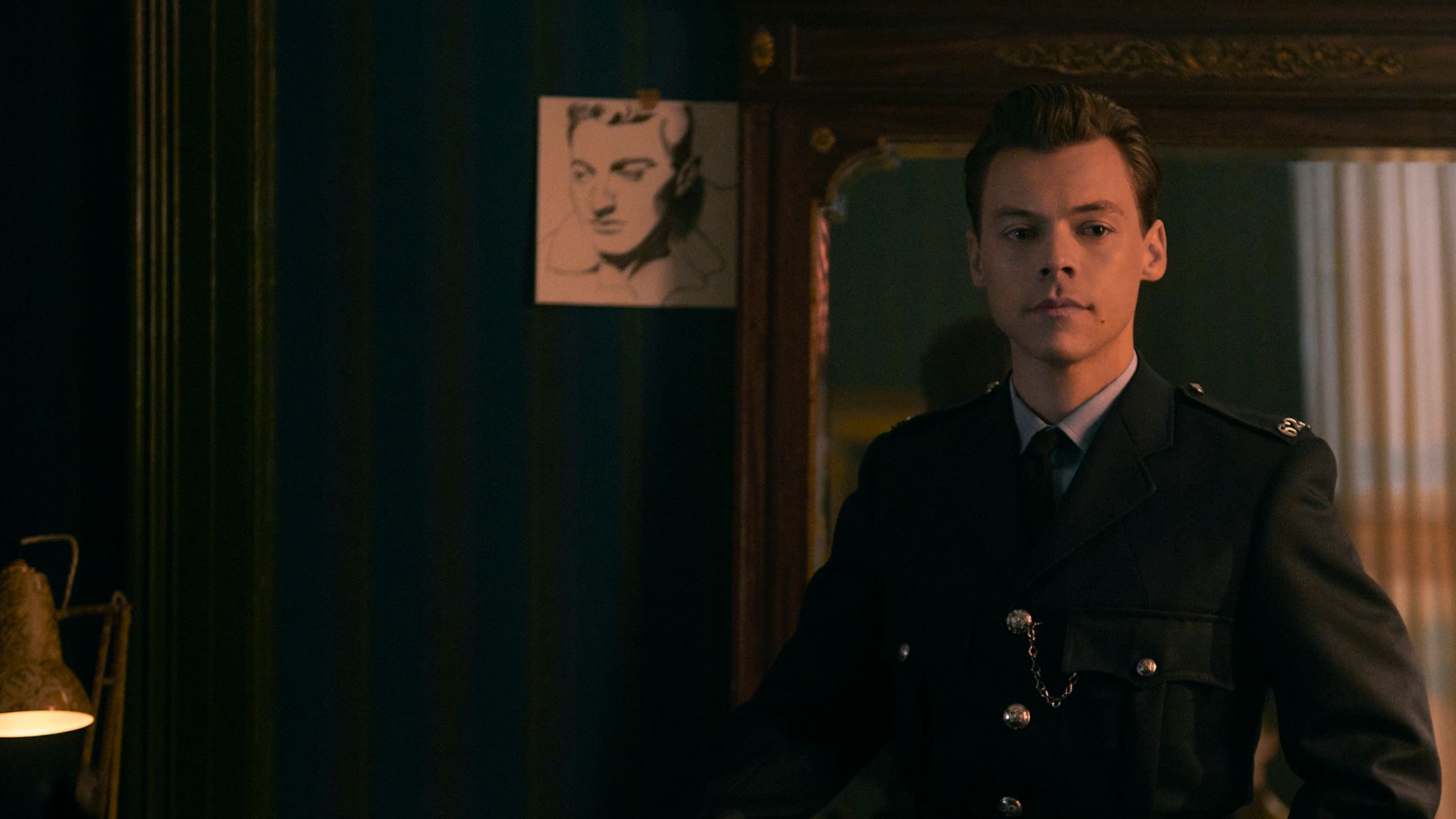 My Policeman directed by theatre director Michael Grandage - starring Harry Styles, Gina McKee, David Dawson, Emma Corrin, Linus Roache, and Rupert Everitt is not a great film; and yet in a quiet, oh-so-British way, there is much to admire.
From the restrained and yet pitch-perfect performances of its established acting luminaries to the melancholy scenes beside the sea at Brighton and on location in Venice and the authentic use of music from exuberant rock n roll to classical to capture the 'youthquake' culture and the sense that ideas and values are being tested after post-war austerity as the new generation dare to be 'lit up'.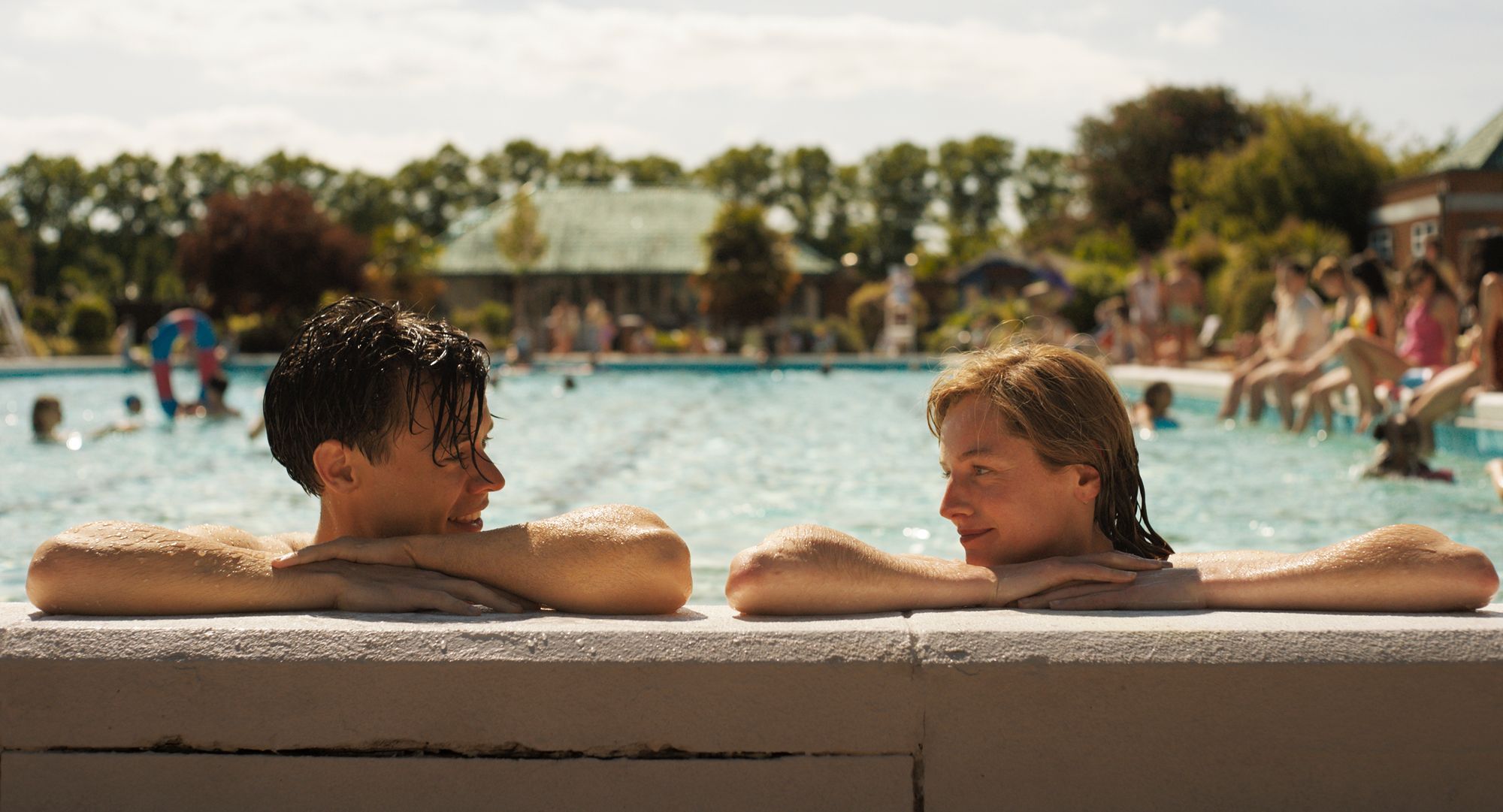 The film is about love, bigotry, betrayal, and forgiveness and it moves convincingly between the present, with the protagonists in late middle age (thirty or so years later), and the lives of Marion, Tom, and Patrick when they were young, lovely, and a vibrant trinity, albeit with a terrible secret that could destroy them. As Patrick says," these are squalid times when we are forced to go underground."  
Then by chance, he meets Tom, a handsome policeman, back from active service, and he cannot resist a very particular combination of 'innocence and curiosity', so the touch paper is ignited and he uses all the privileges and sophistication of his class to pursue Tom with Marion as the unwitting chaperone with a glittering arsenal of cultural seduction from art to opera and picnics in the countryside. Even Tom falling asleep during Verde doesn't dampen his desire!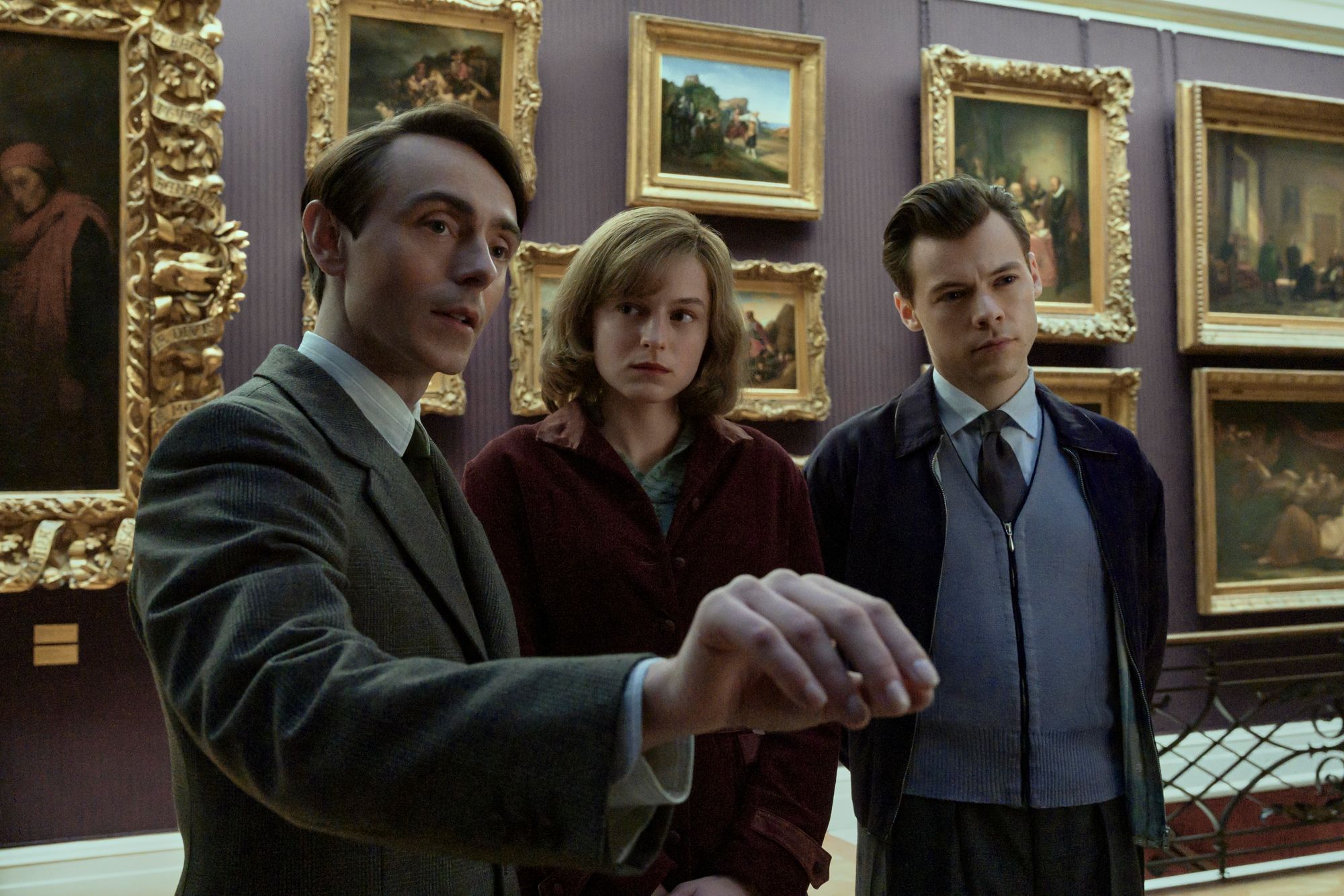 Adapted from Bethan Robert's book, the story centers on a working-class Brighton policeman, Styles, who yearn for self-improvement and social mobility as the times they are a changing. He consciously marries an erudite, naive schoolteacher whilst conducting a passionate, increasingly audacious, same-sex relationship with a museum curator played with brilliance and daring by David Dawson straight out of the Brideshead Revisited playbook, as he lures his less worldly lover to go to Venice with him to gaze at palazzos and bask in the light while Marion is left at home to contemplate the reality that her husband has run off with a man.
In its way, the film is interesting for the way it explores the ordinary lives ruined by lies and the cruel, repressive culture of post-war Britain. In 1957, it was a criminal offense to be gay. Men went to prison if they were caught or in the case of Alan Turing, they avoided prison by agreeing to chemical castration.
Yes, it's unimaginable today. But what about the women who found they were married to men who were incapable of loving them? Women like Marian. That is tragic too.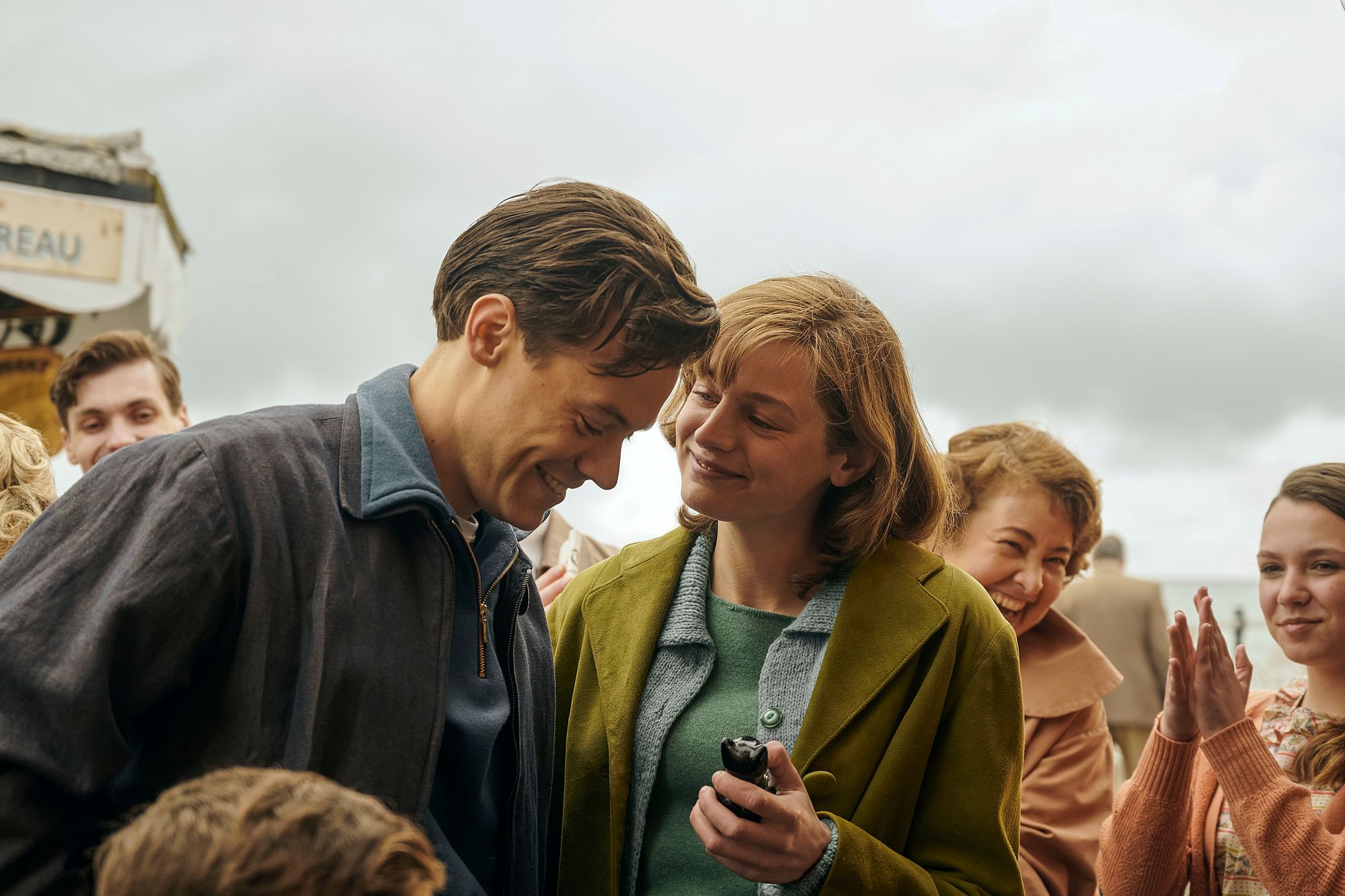 The problem with My Policeman is the pivotal role of the policeman, played by Harry Styles in his first major film role. Alas, I just don't believe in Styles's Tom as a man who can comfortably inhabit different lives. His performance is lightweight, verging on the fluffy and disappointingly one-dimensional.
I just don't believe in the tragedy of his marriage to Marion, Emma Corrin, or in his love for Patrick, who he seems perfectly able to discard like a beautiful handbag or one of his many splendored stage costumes by Gucci.
It is such a shame. I liked his small but memorable film debut in Dunkirk. There was a presence and charisma about Styles which is sadly missing from this period piece about class, injustice, betrayal, and redemption.
I can see why Styles wants to branch out. He's the man of the moment. Now, if he wants to improve his acting and develop his skills, he should stick to smaller roles and burnish the ability to convey more than beauty and youth.
Dawson is far more compelling as a man of privilege, education, and sophistication who opens Tom's eyes to art, travel, excitement, and sexual passion. But it is only in the older Patrick, Rupert Everitt, and in Tom, Linus Roache, that we see what injustice and cruelty do to the human heart.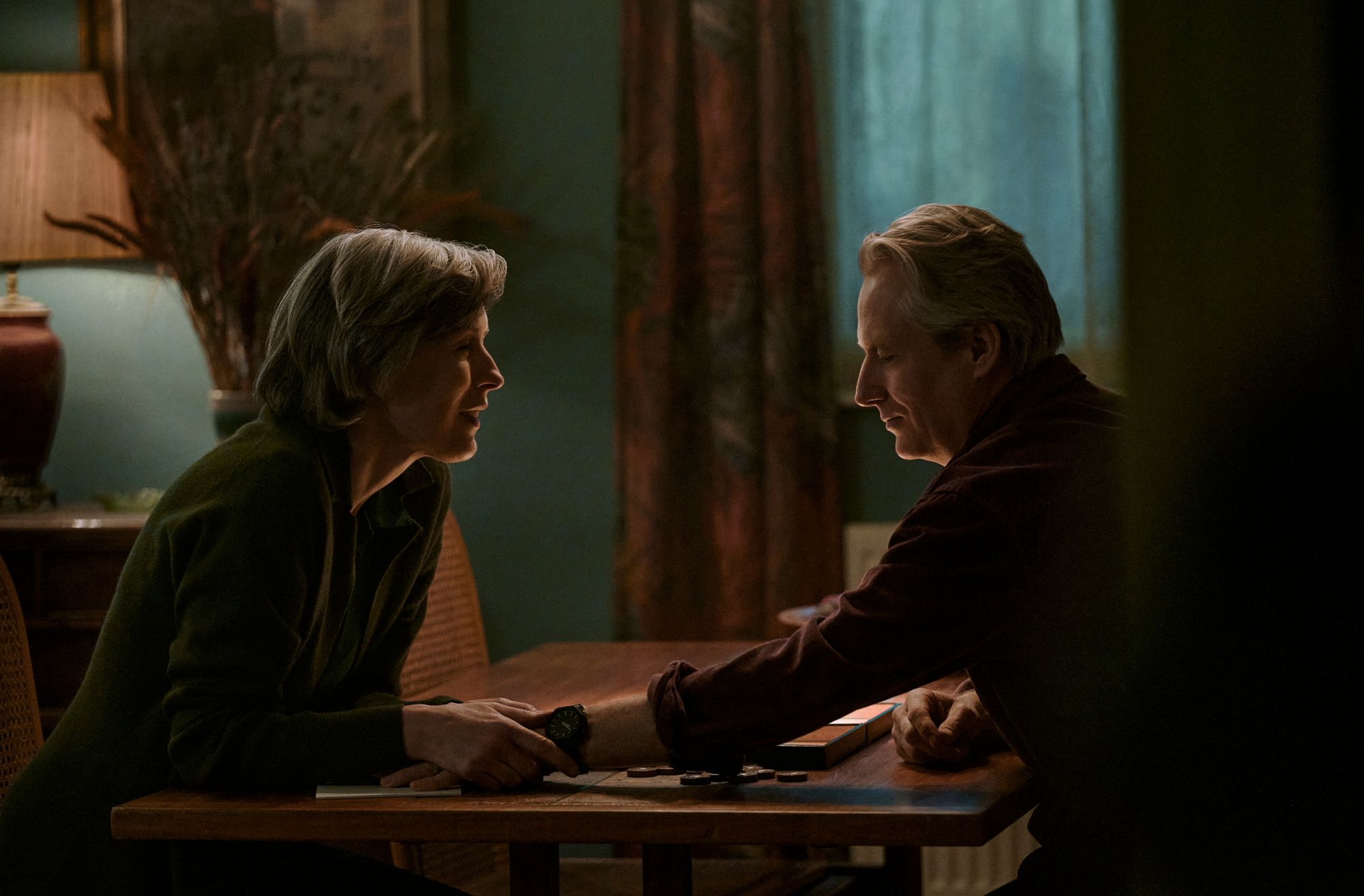 Emma Corrin is very good as Marion. There's just one problem. She seems to still be playing Princess Diana! The accent is exactly the same. Fortunately, she doesn't roll her eyes. What we do get is a convincing portrait of a clever, yet unworldly teacher who undergoes that tragic revelation that her marriage is a cover for her husband's increasingly reckless love for another man.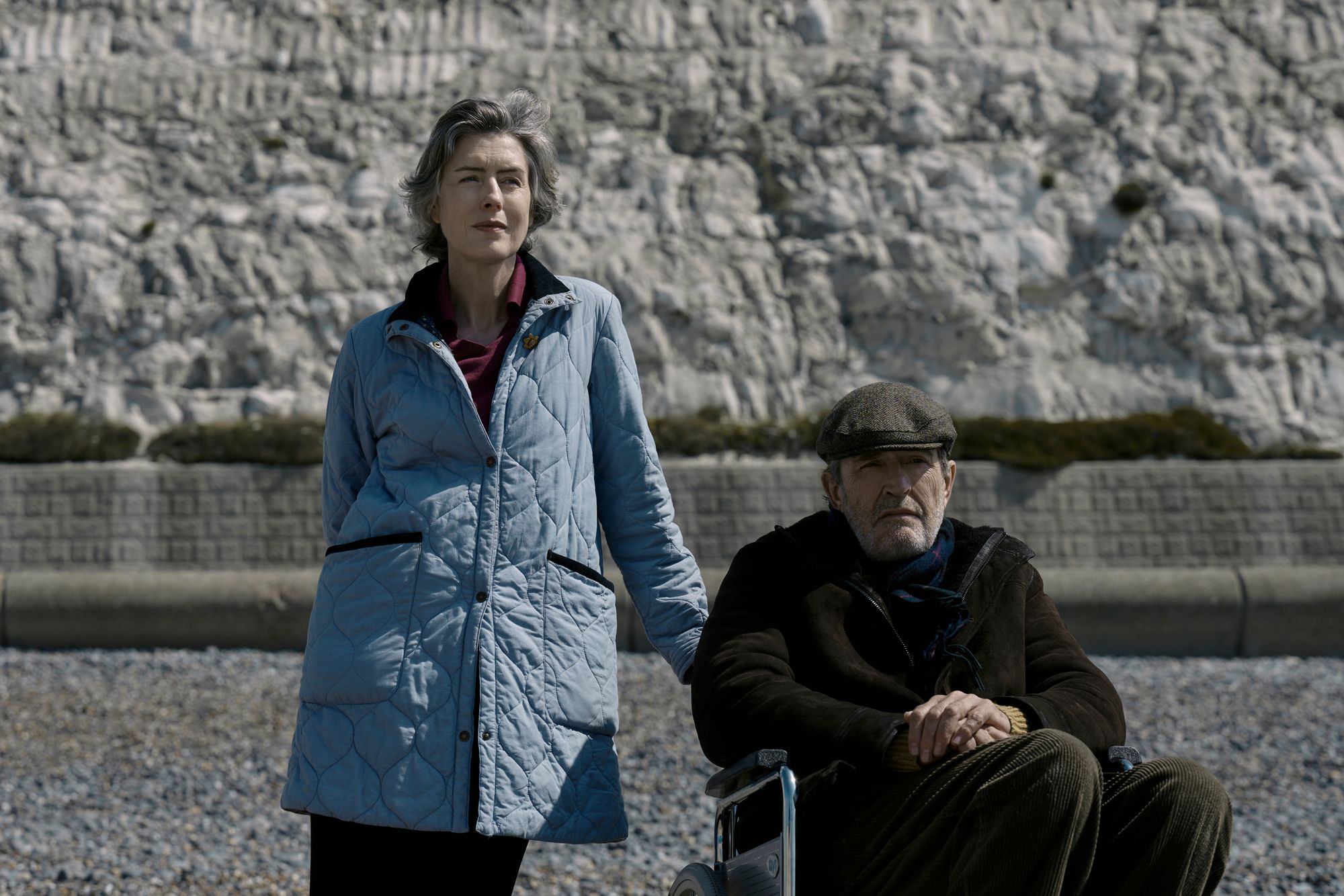 Rupert Everitt, who was the Styles of his generation is the surprise in My Policeman. There is no vanity in his portrayal of the older and broken Patrick. He delivers a magnificently crumbling and disaffected portrayal of torture, decay, and isolation. Gina McKee is always a marvel to watch on screen. Here her middle-aged Marion is a compelling and watchable portrait of stoicism, steel, revenge, love, and ultimately defiance.
Bravo!
My Policeman is Streaming on Amazon Prime
Other Film Highlights on BBC iPlayer and the ITV Hub this week
Don't Look Now
Beautiful But Dangerous
Love and Hate
Citizen Kane
Woman in Gold
The Fabulous Baker Boys
Blithe Spirit -
Henry the V
Black Dynamite
I'm Not Here
Radio Highlights This Week from BBC Sounds
Remembrance: Stories from a Disappearing Generation
Poignant stories of war and survival from a wren working in intelligence and a bomber aircraft technician during WW2.
Radcliffe and Maconie
The boys talk chocolate and David Bowie to a soundtrack of top tunes.
Doctor Michael Mosley - Just One Thing
Why we should take a break - it's doctor's orders.
Classical
Luminous music to help you feel inspired and to focus
Each edition of the Magic Film, Drama, and Radio Review is lovingly researched and handcrafted. It takes around three days to review and write.
Quality, slow Journalism is expensive to produce.
Become a supporter of slow independent magazine journalism today.
Subscribe to The Luminaries Magazine here.
Copyright, All Rights Reserved, The Luminaries Magazine/Alison Jane Reid
November 2022.