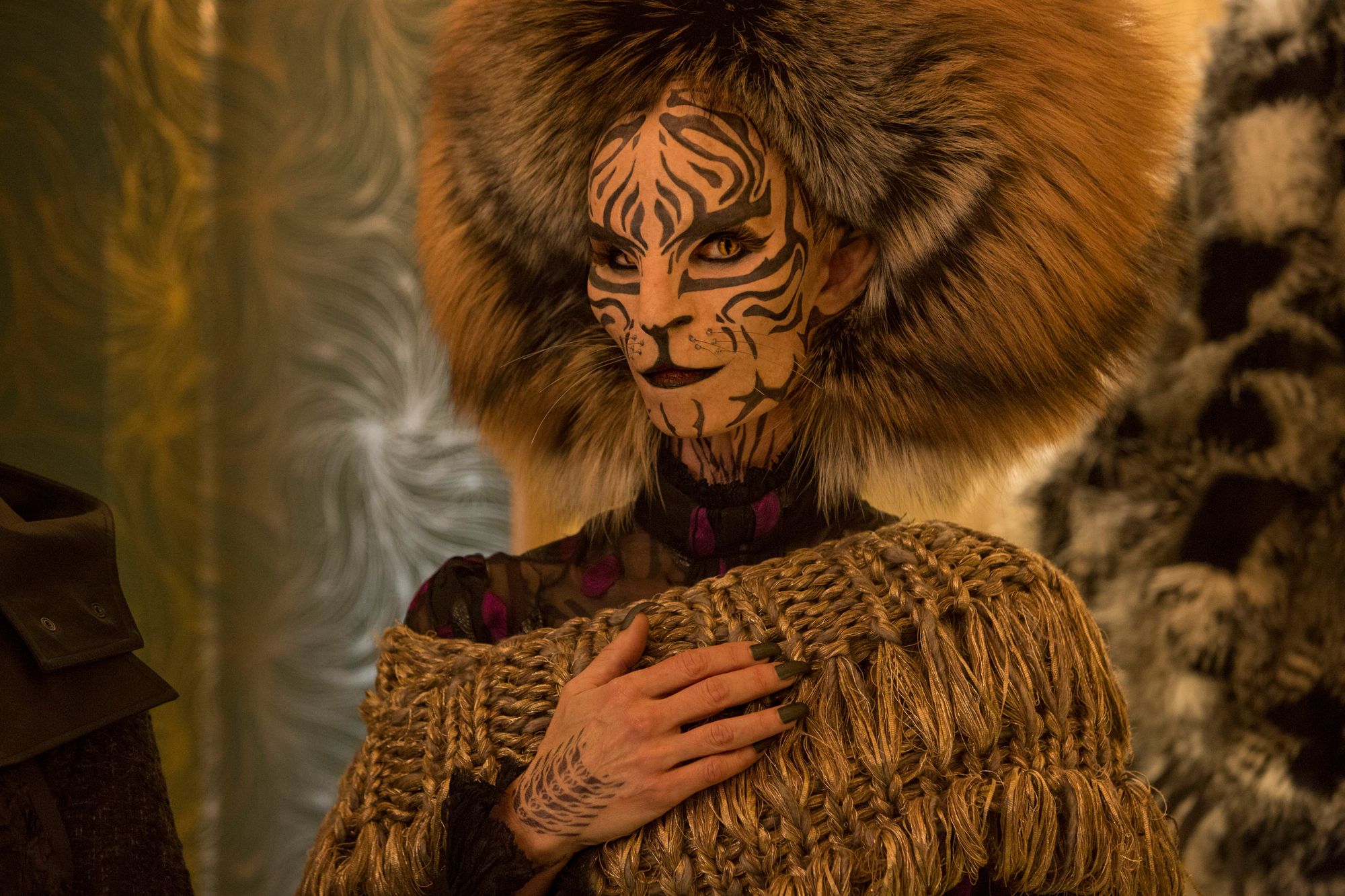 Actor Eugenie Bondurant, who co-stars in the film Fear of Rain as a spooky teacher, was once asked by her grandmother why she can't play 'normal', girl next door types in films. With those cheekbones and angular curves is she kidding? Why play to the gallery asks editor Alison Jane Reid when you can be transformed into a supine, stylish, feline work of art as Tigris in the Hunger Games?
Eugenie created quite a following as the coolest cat to rival that other iconic feline, Cat Woman. A  cat purr-fectly at home in her glittering, pretty atelier. After a harrowing experience with cancer in her twenties, Eugenie made the decision to embrace every  opportunity that opened up for her when she recovered. She walked the catwalks of Paris, New York and Berlin and when she found the fashion world too superficial, she then embraced a second career as an actress and singer. Now she has just launched her own acting school and she sings torch songs around the Bay area with her husband and loves to cook and knit when she is isn't playing a succession of unforgettable, spooky oddball characters on screen.
Away from the big screen, Eugenie Bondurant fizzes with life, joy and laughter. Now, we would love to be on her Christmas list for a hand-knitted scarf!
Interview
AJR -  You've played the cult figure of Tigris in the Hunger Games which in a way plays homage to your catwalk days as a runway model in Paris and New York.  If you could play any role, and it wasn't about those cut-glass cheekbones, what part would you love to do on stage or screen?
EB - I know, right?  Those cheek bones have served me well.  There are many people on my "would love to work with" list.  What if we could put Bonnie Aarons (The Nun) and Doug Jones (Shape of Water) and me together?  Mwhaaaa.  I'm from New Orleans so I'd love to do something from Tennessee Williams, like the mother in The Glass Menagerie. But for a lot of those great traditional roles - I just don't look the part!
AJR - Your latest film is  Fear of Rain. Dare I ask if you play someone who is relatively normal?!
EB - Yes, I do but per usual, with a twist.  (spoiler alert)  She's the teacher/next door neighbour to our protagonist, Rain.  She is lonely. She loves her job, she loves teaching. The character was originally written as a male character.  Male or female, the character never has the intent to harm but she is the antagonist and some would call her the villain. I chose to play her as being fiercely loyal to those whom she loves.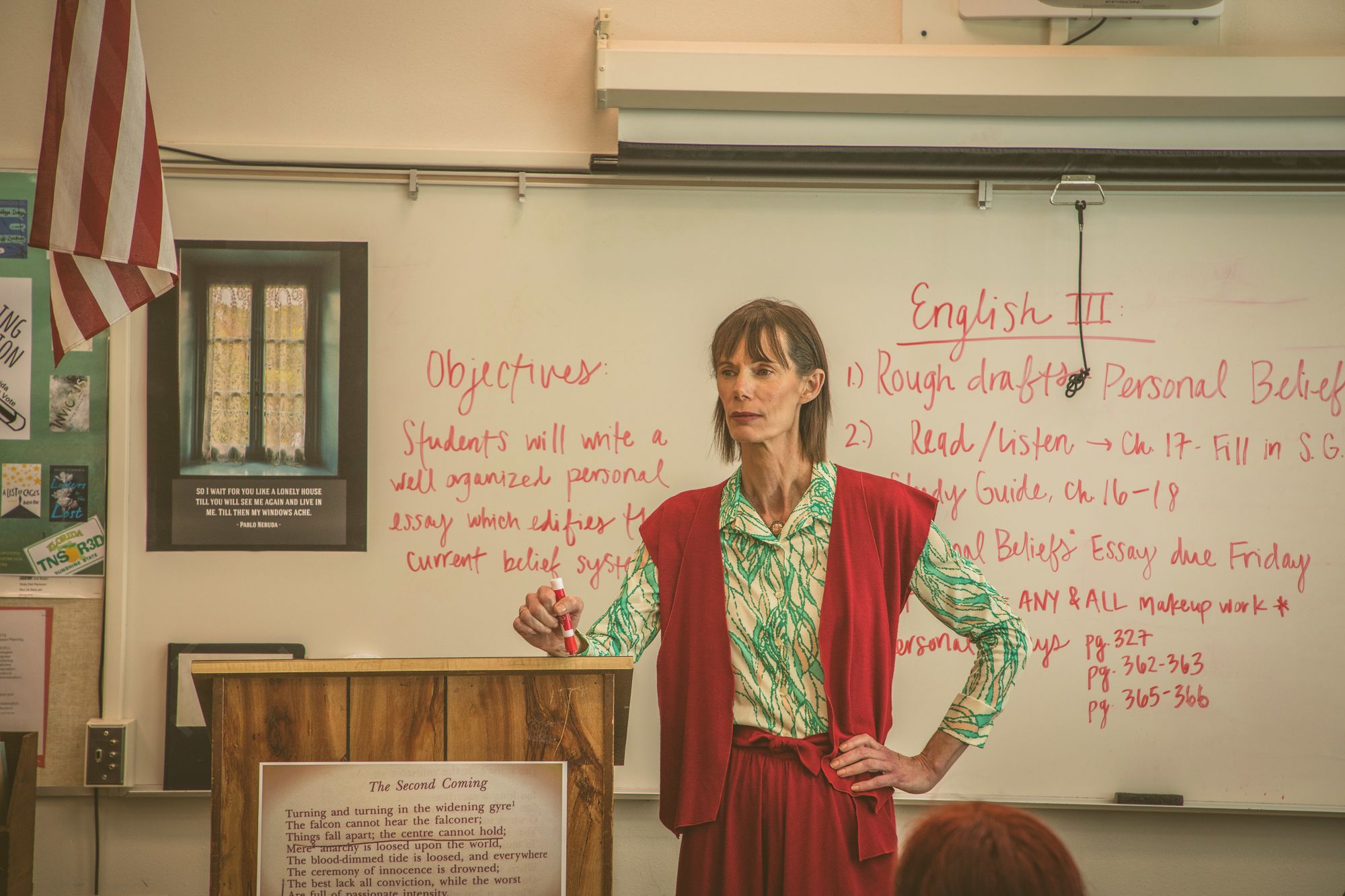 AJR - Did you enjoy playing Tigris? How long did it take to transform you into a feline work of art? Once the transformation was complete, how did that feed into how you played the character?
EB - I did!  You know, I love being on set.  I love interacting with the crew, set designers, hair and makeup, wardrobe, lights, background, etc.  The crew bring so much talent and creativity to this collaborative art form  (I'm not answering your question, am I?)  If you freeze the frame when Tigris is in her shop - notice the enclosure, how strikingly beautiful it is.  Notice the chandeliers, the wallpaper, the mannequins - all that detail we must credit to crew.  Look at my wardrobe - the robe, the shoes.  Look at the sweater, the belt, the details of the shirt, the tattoos up my arms, down my back and decollate.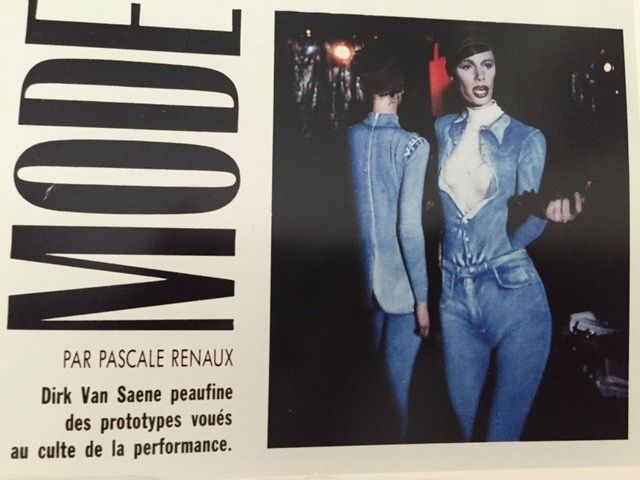 EB - Yes.  I LOVED it.  It took six hours for Ve Neil, Neville Paige, Glenn Hetrick and Nickoletta Skarlatos to transform me into Tigris.  I felt like I was their muse.  What a generous feeling one has when you are lying back in a chair, with your eyes closed, and these wonderfully talented people get to work on you.  It made me feel delicious, strong, powerful and also slightly wary - which fed into my character quite nicely.  From the hair to the wardrobe, my look was the collaboration of many talented people.  One can't help but embody the character when given that wonderful opportunity.
AJR - To the outside world, modelling might look like a dream career to make lots of money, wear the most beautiful clothes and meet the artistic beau monde. What is it really like? How do you look back on your days as a catwalk model in Paris and New York? Does fashion excite you? Who did you walk for?
EB - It was a blast but I didn't make a ton of money.  I did more runway modelling in NY, Paris and Germany. Things were a bit different back then - no internet, no cell phones.  Heavens - one time I lived in a NYC sublet whose owner didn't want me to install a phone.  So for the three months I lived there, the bums outside my door were my answering service to the pay phone outside.
EB - I love fashion but I take it with a grain of salt.  I don't live in a fashion trending area, so I look to my niece for assistance, then I'll know when bright purple eye shadow is out of style.  I would return home to New Orleans with some outrageous outfits that designers had given me that I knew would just shock my mother.  Harsh makeup, crazy haircuts.  Now, all that is small potatoes because it's all being done by the next generation.  The good thing now is we are seeing more inclusion in fashion.  Tall, short, all ethnicities, mixed gender, - large, petite, tattoos, etc.
It was often the daring couturiers who would be interested in my look and gender- bending.  I went to Paris one season, where my agent asked me to cut my shoulder length hair, part it down the middle, wear no makeup (unless going to Chanel which then it had to be full on) and talk in a lower register.  I was being marketed as very androgynous.
I love wearing designer clothes and I love wearing second hand or thrift store items.  Yes, there are certain items that don't exactly fit perfectly but for the most part, (this sounds egotistical) I'm a coat hanger.  Most things will look pretty good.  I know how to carry them off and hide the mistakes.  Thank you Paris Pret-a-Porter.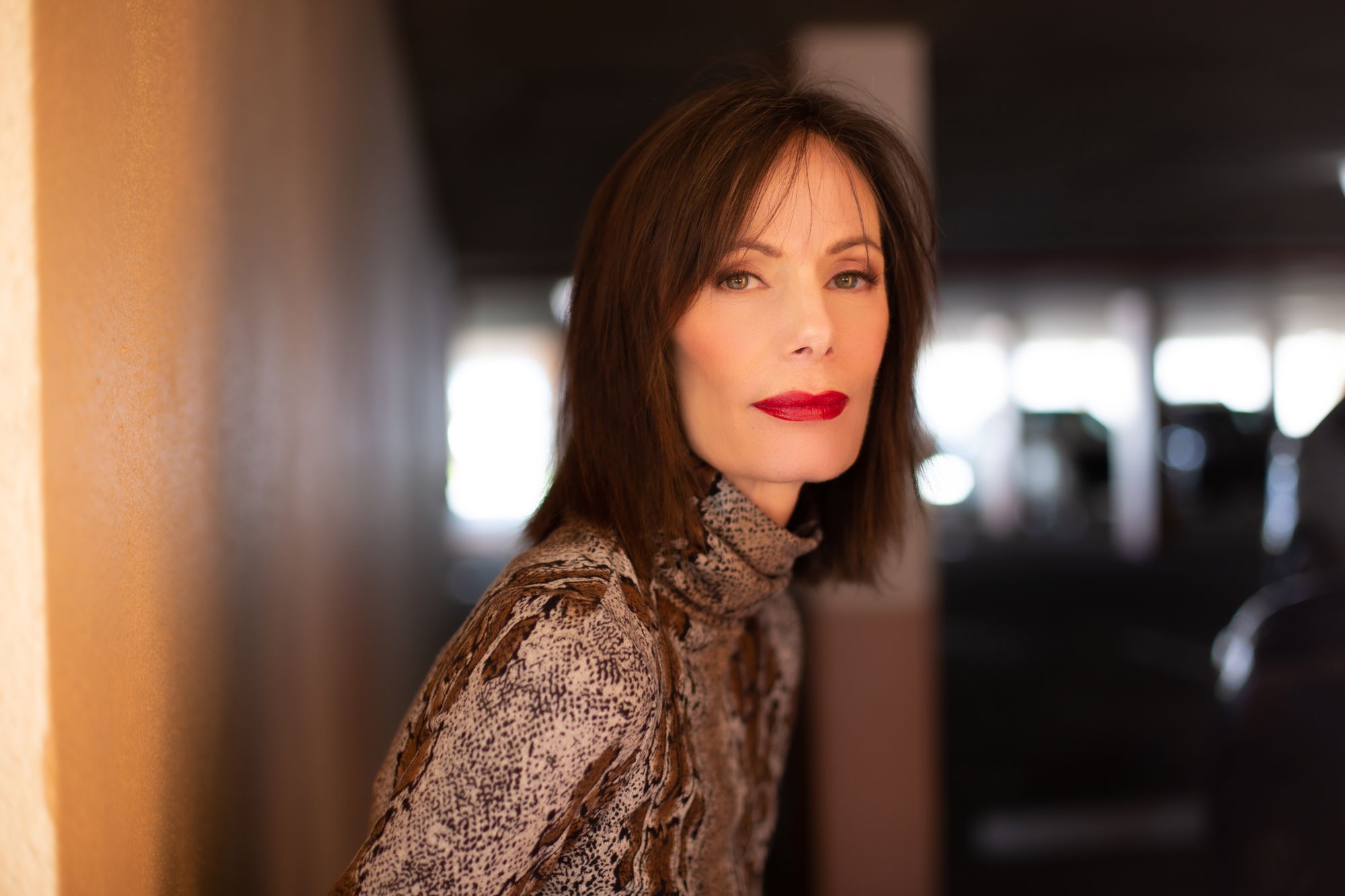 AJR -  How did you deal with cancer in your twenties and how has it changed the way you have lived your life?
EB - I've lived life a bit more daring than before.  I have became more thankful and grateful for the opportunities that have come my way.  I do look at life differently. What I thought was important before was not so important.  Instead I try to focus on being kind.  Being appreciative.  Listening.  Looking at the crazy downturns in life as gifts.
AJR - What inspired you to teach acting?
EB -  Money. Acting can make you a lot of money, but you can't count on it. You won't get rich teaching, but it is stable income and for me, it gave me the flexibility to take acting jobs when they came up.
Ok, so after a seasonal stint in Paris I had gone to LA to visit a boyfriend, stayed and needed a way to support myself.  I went into a Beverly Hills acting school that offered modelling classes and asked if I could teach, wait for it, modelling (yes, that is what Corporate Finance majors do).  They said yes.  I stayed in LA instead of returning to Paris, then started teaching Commercial On-Camera Acting…because I started booking commercials.  The rest is history.  I'm now Meisner trained, etc. I also had the advantage of working with very talented actors at that school they taught me everything.  They were my tribe, my group.
I love my actors.  You walk in my door, I call you an actor, and you must put in the work.  My job is give others the tools so that they may feel confident to do it on their own and hopefully give back to others as well.  I've just now gone out on my own - Station 12 Studio and my classes are sold out.  Heeha!  Another thing, I've made so many mistakes (and I'm not finished) that maybe I can help others not make the same ones.
AJR -  What is the best piece of advice you have ever been given as an actor?
How about "what is the best piece of advice I was given after graduating college?"Eileen Ford, the boss of Ford  Models told my very naive younger 21 year old self, as I sat in front of her in New Orleans in a business suit shaking as she did a scouting session, "Go get a real job, don't go into this business."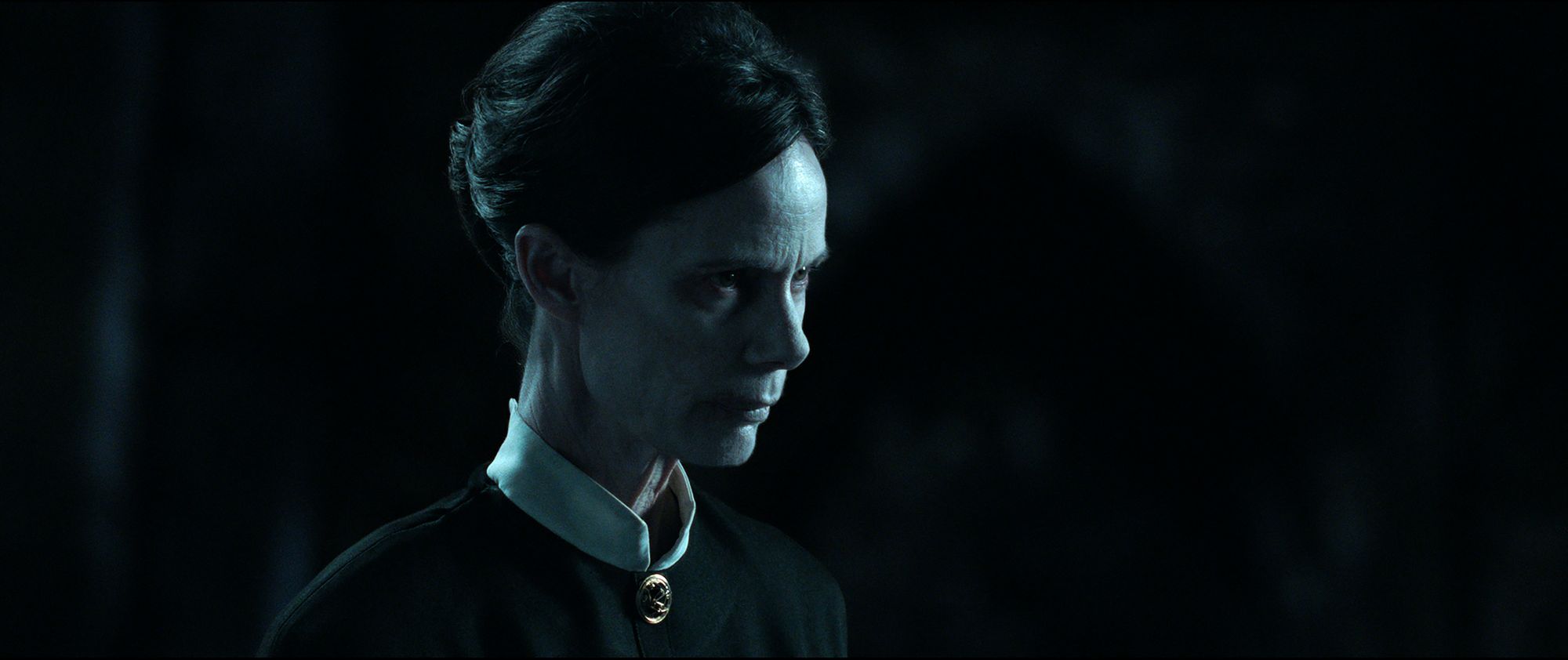 EB Hahahahahhhhaaa.  Now, what do you think my character in Hunger Games or Conjuring would say to that???  For a lot of people that would have been good advice, fortunately for me, I didn't listen.
AJR -  It can be hard to stand out from the crowd. Was it hard being tall and skinny as a teenager? Do you wear heels?
Lol   - you bet I do!
EB - I always have stood out from the crowd.   It took me a tad longer to appreciate it.  I was tall at two years old.  At one point in grade school my dad in anger stated he was going to get me a back brace because I was always hunched over.  I remember the day, first day in ninth grade my mother was driving me to school and I saw a girl walking tall and proud. She seemed to be floating across the street - I realized then and there that was who I was.  That was my destiny.
I was the typical tall kid - nothing fitted.  We were taught how to sew, so good news, we could take out a hem or whip up an outfit if something didn't fit.  Now, I dare anyone to tell me that something is too short for me.  I wear my 5'3" grandmother's vintage clothes and my mother in law's clothes as well.  Why not?  where they fall, they fall.  Oh, ps - I LOVE comfortable high heels.
AJR  - How did you meet your husband?
EB - We were both attending a publicity party in LA.  I was promoting a movie and he was hoping to meet - me, or so he says.  :)  He's a delightfully fun guy.  I won the love award.
AJR -  Describe your cabaret routine?
EB - We used to perform the American Songbook Series, doing standards and I got to do lots of torch songs and story songs. Now we're doing more of a pop vocal group with another couple. They were part of our Covid bubble and we rehearsed every Friday night during lockdown. The set up is for piano, acoustic guitar and four vocals. People seem to really like it, thought we're just starting to do some actual gigs.
AJR -  Where would you take a tourist in New Orleans?
Question becomes - give me your go-to places each time you go home and how much time are we looking at? How about 24 hours?
Straight to Elizabeth's Restaurant on River Road; after that rich NOLA breakfast, walk across the street and go to Crescent Park on the river; Head off to Sydney and Walda Besthoff Sculpture Garden in City Park; and then go listen to music on Frenchman street at about 5ish until 7ish,  yummy dinner of boiled crabs/crawfish somewhere after.
AJR -  I hear you love to knit? How did you get into knitting?
EB - Oh my gosh, I'm so glad you asked that question.  My mom!  I would sit for hours mesmerized watching those needles flow.  I've been knitting on sets for years.  I brought my knitting with me to Paris/NY/LA/everywhere.  trying to find a photo taken many years ago of me on set knitting one of our family's Christmas stockings.  Oddly, I wouldn't knit my husband a Christmas stocking until five years of marriage.  Felt like it was a jinx if I did it earlier. He kept complaining he didn't have one, so finally I did one for him.
AJR - I hear you are good with numbers and have a degree in finance. Is that your pragmatic insurance policy, in case the life of an artist didn't work out?
EB - I do like numbers but ahhhh, no no no…I'm holding up my cross to you.  Stay away.  No wonder, it's question 13, just like the Occultist's cast number.
AJR -  What's your favourite film?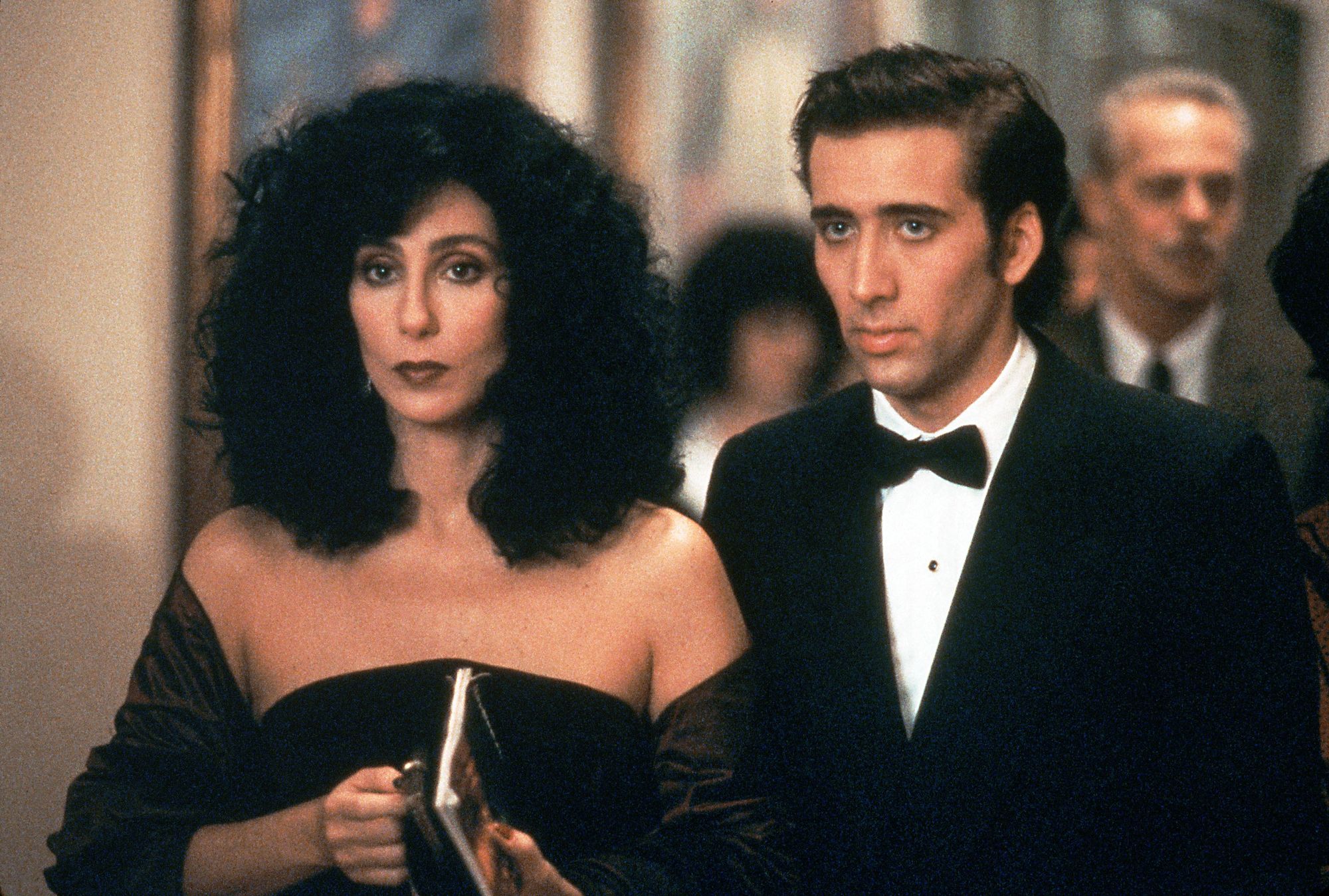 EB - Usually the last one I've watched.  Let's go with Moonstruck. Editor's comment. I love Moonstruck too! Remember the scene where she kicks the cans down the road in those red heels after a night of passion with her wolf man, Nick Cage? Cher She looks so beautiful.
AJR -   If you could step into the  'Dorothy' shoes of any fellow actor living or dead who would you choose and why?
EB - Is this a trick question?  Step in the shoes.  That is a tough thing. For me I don't aspire to be some other famous actor. What I teach my students is that you must play roles as yourself while embodying the spirit of the character.   You don't want to copy someone else's take on a role.  But if I really have to answer the question - Katherine Hepburn. Hands down.
AJR -  Which acting role are you most proud of so far?
EB - How can I answer that when they are all my favs.  Well, not all but most.  It's like asking "which of your children are your favs?"  These last two projects were such a fun experience.  Fear of Rain and The Conjuring.  Different characters.  Dani was complex and nuanced.  The Occultist driven.  The producers of both were just wonderful.  Truly.  I hope to work with them (producers and directors both) all again and again and again.
AJR -  Are you cook or do you like to be cooked for?
EB - New Orleans is my hometown.  My mother and great grandmother were fabulous cooks.  It comes naturally to me until I'm tired and say - no.  Aside from New Orleans food and local Tampa cuisine, I love exploring the recipes in the NYTimes Food App.  So much fun.  Seafood is my fav to eat.
Fav meal: crawfish boil and a Hansen's snowball.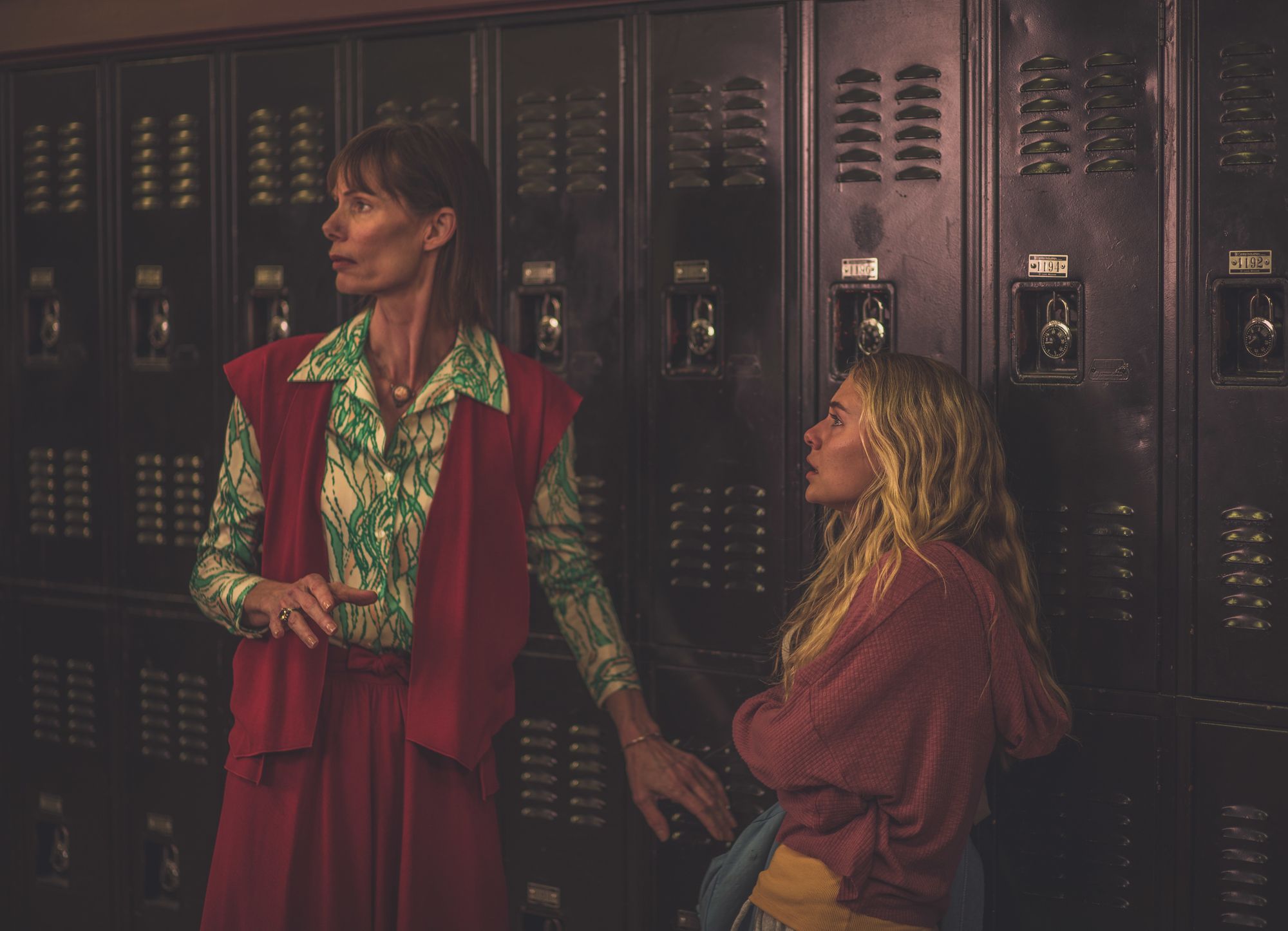 AJR - Do you have a life motto?
EB - It sounds cliched, Be Kind.  Listen.  Acknowledge.
AJR -  What's the best thing about your neighbourhood? What do you love to do on a day off?
EB - I LOVE where I live.  It's this secret enclave in St. Petersburg that not many people know about, even though it is just below downtown. We're on eight blocks of open bay and I love to walk out to the park when it's windy and watch the kite surfers or bike downtown.
AJR -  Is it a great time to be a female actress? Are there more good roles for women as more female actresses set up their own film production companies?
EB - Thankfully yes. Castille Landon, the Fear of Rain writer/director is one of those female actresses who set up her own production company.  She's directing and producing. Yes.  Yes.  Yes.  We are telling our actors, create content.  Figure it out.  Thank goodness we are seeing more work for female actress, people of colour, older actresses, indigenous persons, etc.  and why?  Because we are seeing success with these same people creating their own content.
Thank you again for this interview - hope you enjoy the film!