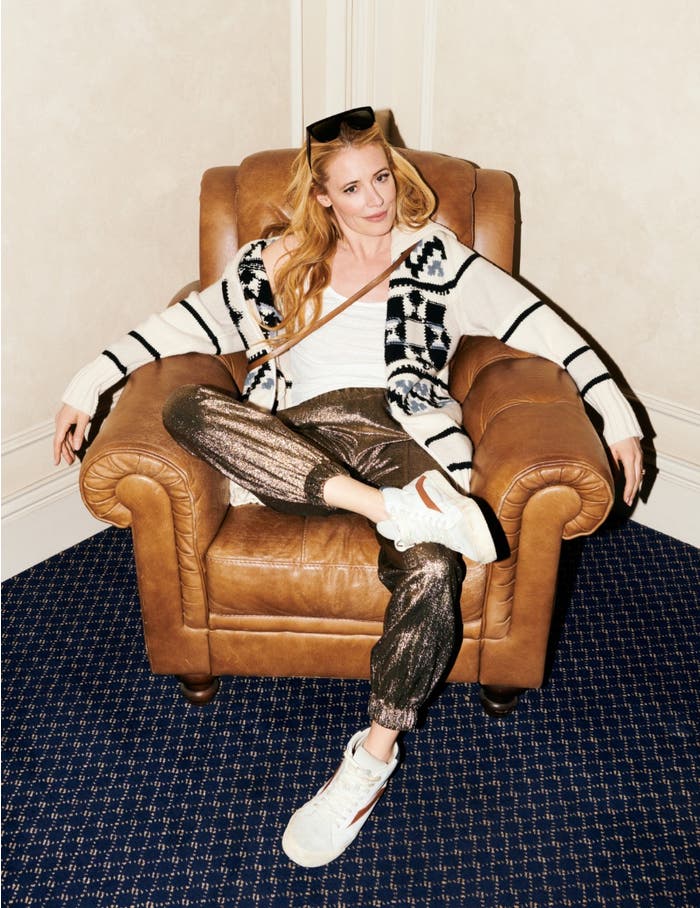 Marilyn Monroe had a great eye for beautiful, forever knitwear and so does Cat Deeley. Oh and so do we. Knitwear is like a soft, feminine suit of armour. No chainmail or Lancelot required!  How much do we love an iconic cocooning Geelong, British wool cardigan-jacket that feels like a hug? In her debut artisan, slow fashion collection for Winser London, Cat Deeley has created the go-anywhere cardigan in British wool inspired by Marilyn Monroe and her love of soft, sensuous, bold,  folk knitwear. It's the kind of timeless fashion masterpiece that celebrates the art of intarsia design and will take you anywhere. This beautiful piece of knitwear with its distinctive Mexican motifs is made by Scottish luxury mill Teviots in Hawick, Scotland.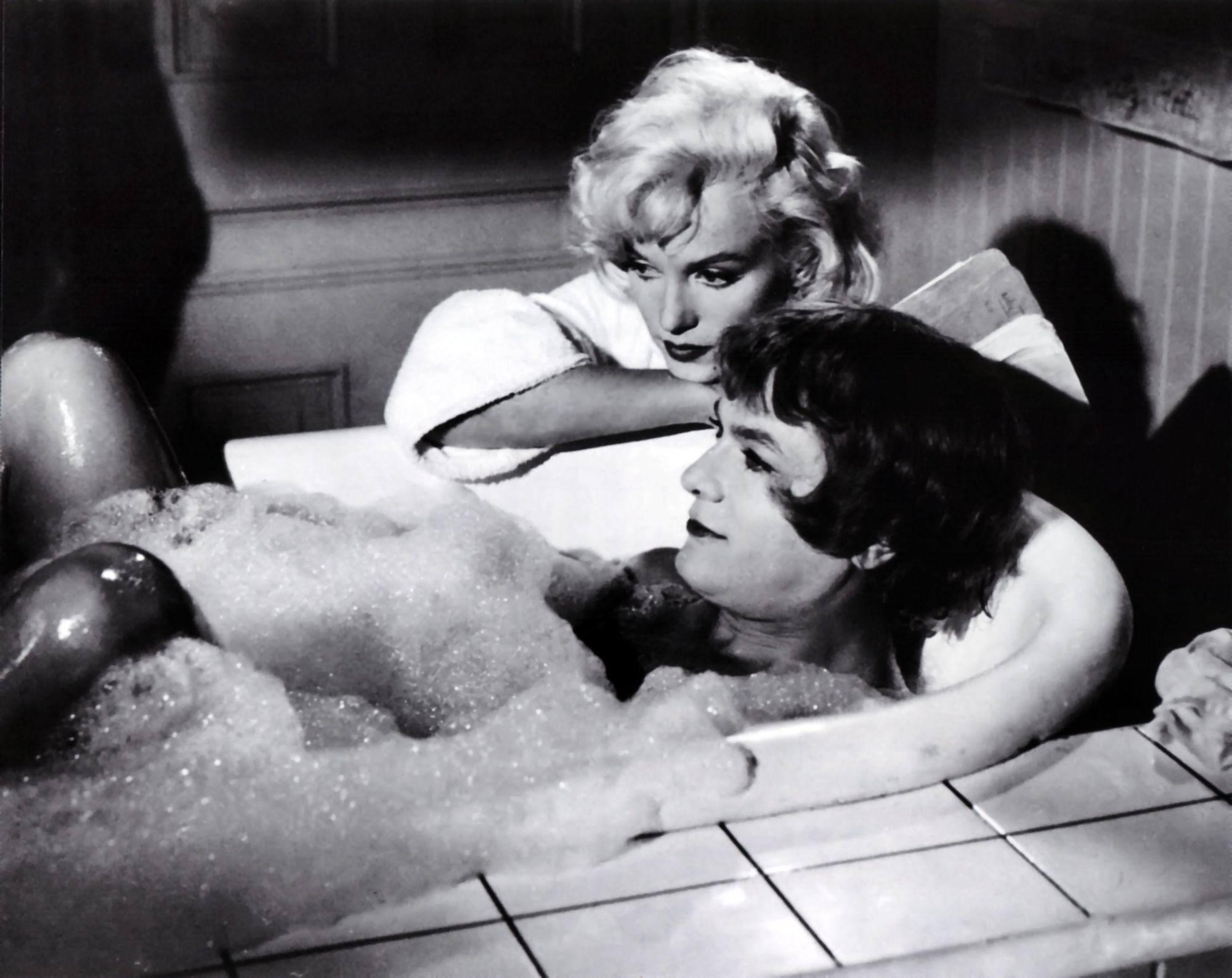 Marilyn Monroe would have celebrated her 95th Birthday in  2021. Remember the last dream-like pictures of Marilyn taken on the beach in Santa Monica by celebrity lensman George Barris? The goddess-woman who most embodied the coming liberation of the mid-fifties and early sixties is wearing that now-iconic Mexican, hand-knitted wool cardigan over a bathing suit for a relaxed, girl next door set of pictures that show her playing in the surf, wrapped up in the cardigan with tousled, salt 'n' spray hair or sitting on the beach, a towel draped across her legs. They are the sweetest, most wistful pictures.  Within Days, Marilyn Monroe was dead from a huge overdose. She was 36 years old.
Marilyn's Cardigan was sold at auction for $167,500 dollars. What a shame it didn't go to a film or fashion museum. One day, let's hope that it does.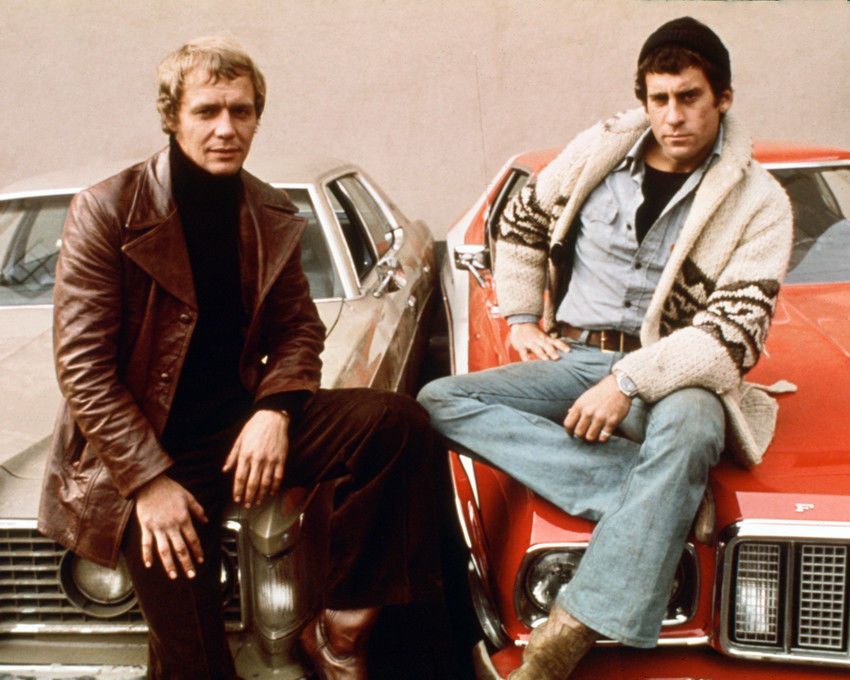 Cat Deeley's homage to Marilyn is a slow fashion investment piece that takes two days to craft. Cat says, "I have always been obsessed with the way clothes make you feel, how they contribute to your wellbeing and how being warm and cosy can make a physical difference to your mood.
The folk style, geometric cardigan has quite a following in Hollywood. Steve McQueen wore his off-duty, so did Jeff Bridges and Paul Michael Glaser barely takes his off in the cult  detective show of the  late seventies, Starsky and Hutch, with David Soul.
After a long spell working out in the US, Cat has recently returned to the UK with her husband and two sons. Clearly, she was thinking about the British weather when she put pen to paper to work on her ideas for her very first collection with pieces that work for cooler summer evenings and in the depths of winter.
"I collect knitwear both vintage and new, and have a collection of favourite pieces.  I have longed to have my  own label, so when Kim approached me, I decided to incorporate all that I love about colour and yarns into my tiny capsule collection under my own KNIT  label.  
The Marilyn cardigan jacket with hood is a slow fashion investment piece to treasure, depend on whatever the weather and wear for many years to come and pass on.
Cat Deeley KNIT Collection at Winser London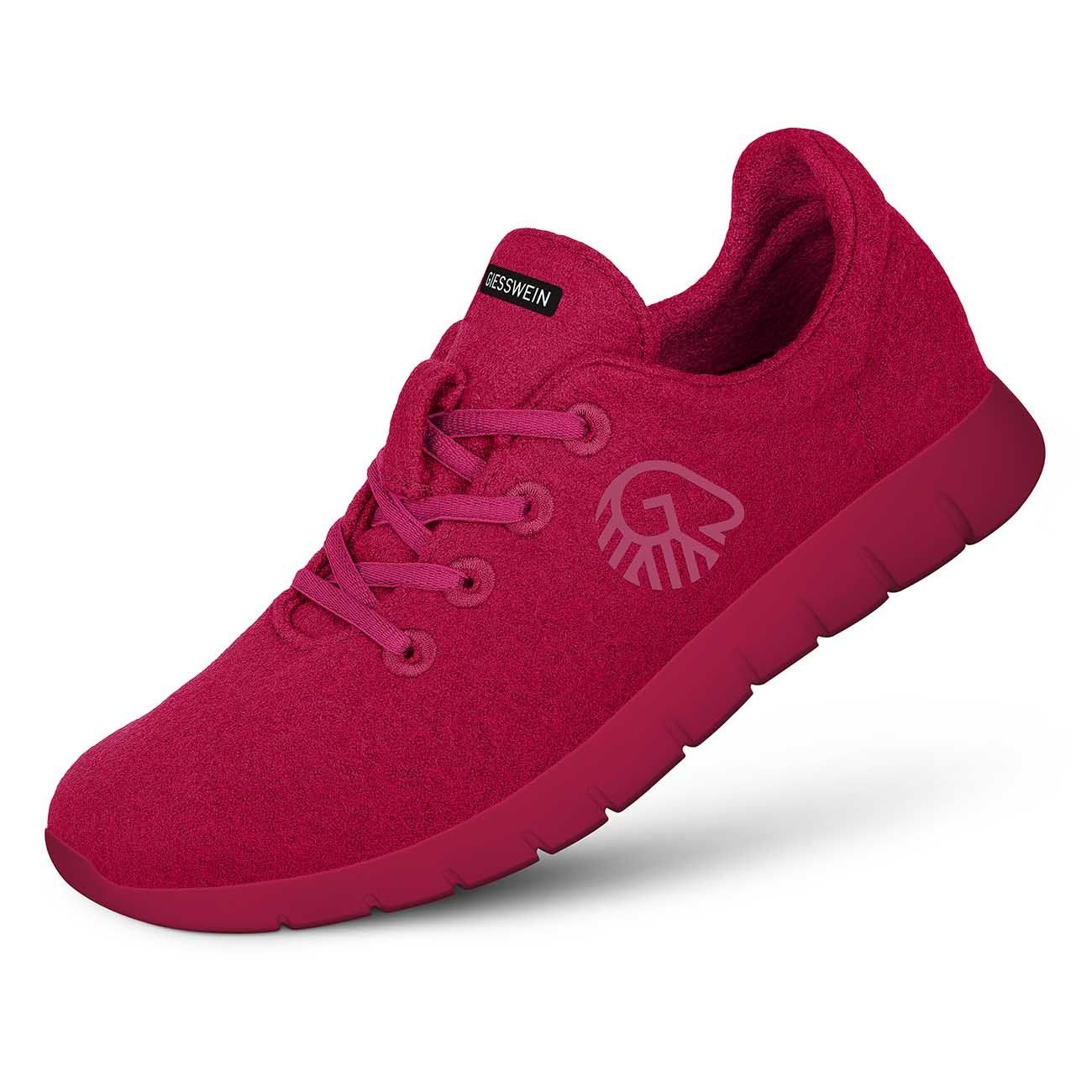 Wool might seem like a surprising fabric for fleet of foot circular and sustainable luxury summer running shoes and trainers. Geisswein would disagree. The innovative German shoe company have created quite a stir for their colourful Merino wool runners in every hue under the rainbow including a delicious vibrant red, lavender or  turquoise. The shoes are made of 100% Merino wool and the light, airy, soft, tactile fabric is designed to keep your feet cool in summer and toasty in winter. The runners can be machine washed at 30 degrees and cost £119.00 including UK delivery.