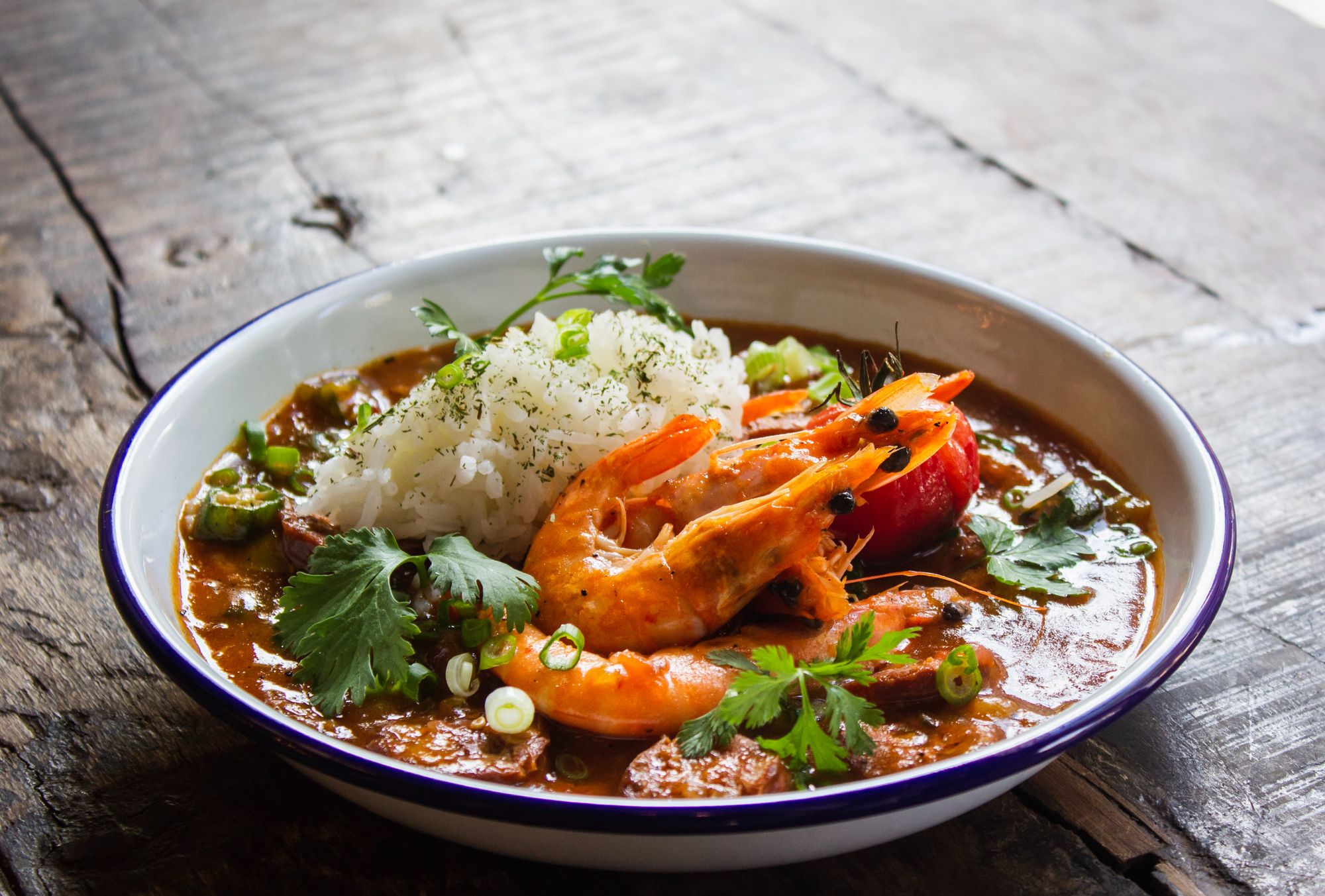 Why not bring the colours, spices and warming heat of India cooking into your kitchen this winter and make a slow, authentically spiced PRAWN & MUSHROOM BHUNA with this recipe extract from Misty Ricardo's Curry Compendium by Richard Sayce - Available from Amazon.
Intense, Smoky Flavours from Simple Ingredients

A Bhuna curry is traditionally served as a very thick curry in which the base gravy is heavily reduced and caramelised for a more intense, almost smoky flavour. Bhuna is usually served as a low to medium strength curry and has a relatively simple array of ingredients.
This is a curry you can use to practice the methods needed to get the best flavour out of curry, particularly the art of leaving the curry alone without fiddling with it unnecessarily.

Feeds 1-2 people depending on appetite. All spoon measurements are level.
To make this authentic curry you will need to prepare the supporting recipes for the spice mix and base sauce first.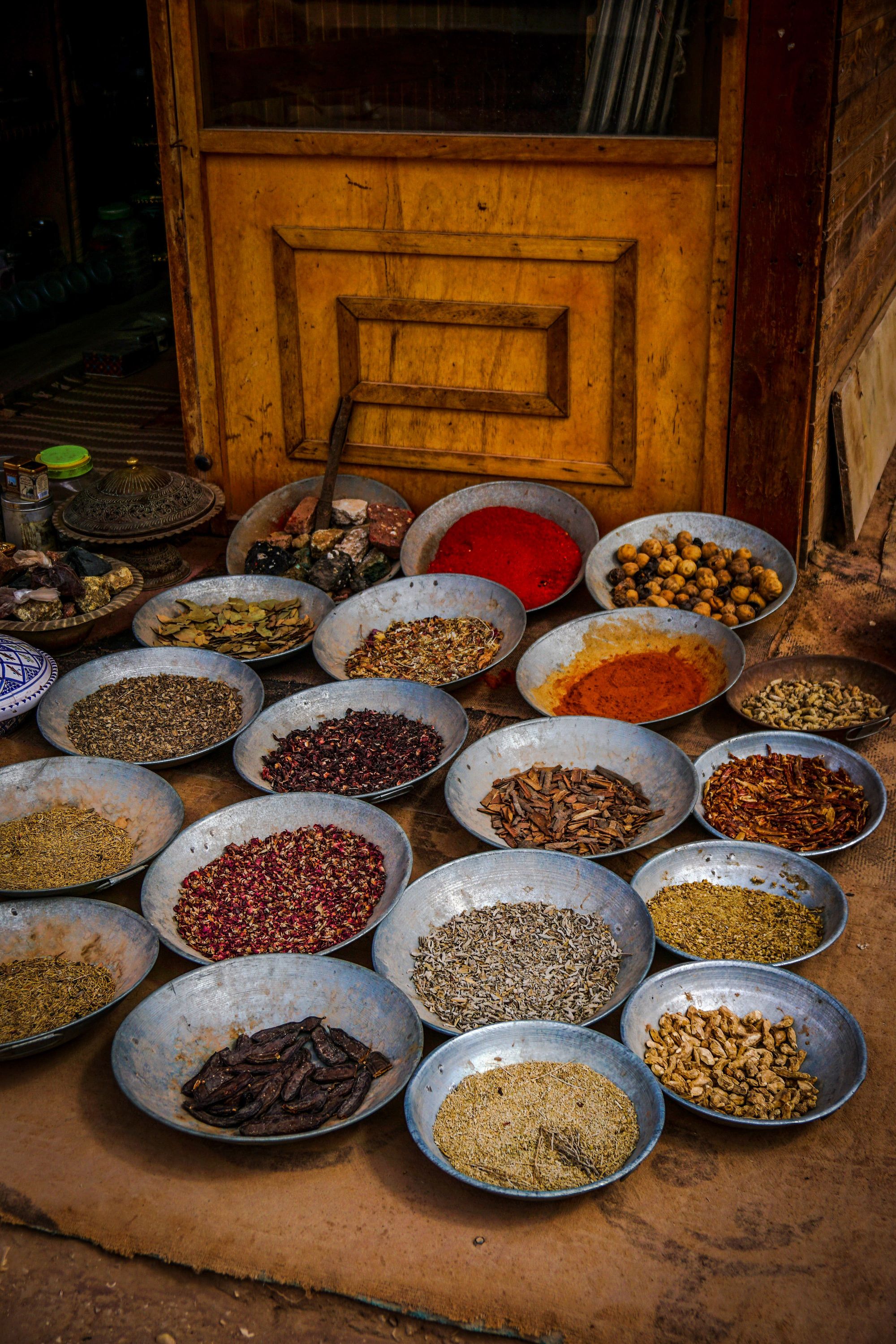 SPICE MIX
Also known commonly as 'Mix Powder', this is a mixture of basic spices, and is used in most British Indian restaurants to form the basis of the spicing. This is the recipe I most commonly use, which I find gives a good foundation of flavour to all curries.
This recipe will make enough for at least 12 curries but you can scale the ingredients down if you wish. For the best result, ground the cumin and coriander seeds.
Once prepared, store airtight and away from light – it will then last for months.
Simply mix the following together:
● 1 TBSP Cumin Powder
● 1 TBSP Coriander Powder
● 1½ TBSP Turmeric Powder
● ½ TBSP Paprika (NOT smoked)
● 1½ TBSP Mild Madras Curry Powder
● ¼ tsp Garam Masala
BASE SAUCE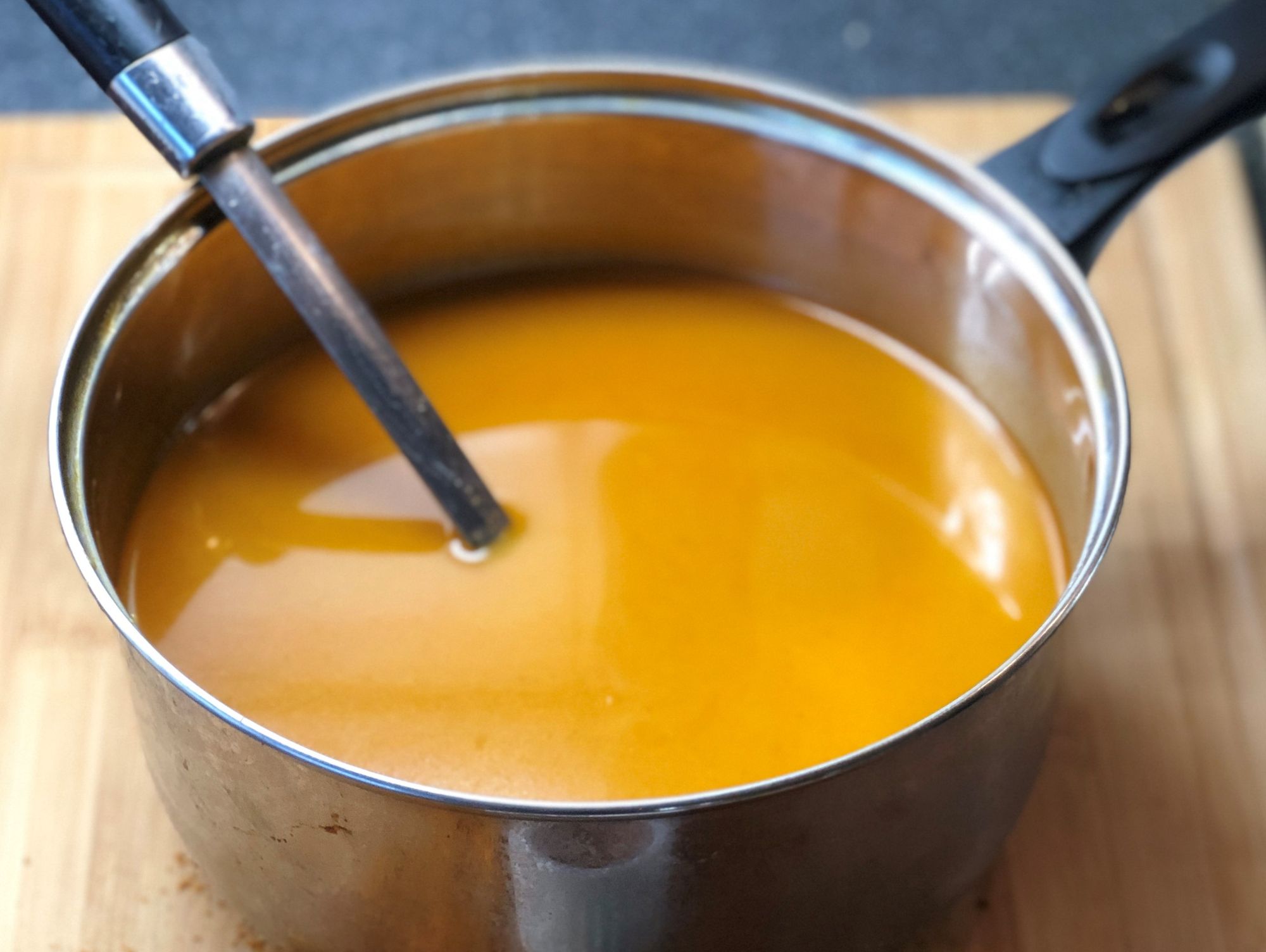 Here's a simplified and highly satisfactory recipe for a quick and easy base sauce, which is more commonly referred to as 'Base Gravy' in Indian cooking. It takes about 30 minutes to cook and provides enough for approximately five restaurant style curries.
Whilst not as sophisticated as my other base gravies from my book Curry Compendium, it's a very convenient compromise, both in terms of time saved and the ingredients required. You can double or triple the recipe to make a larger batch if you wish.
Important: Before cooking curry with the base sauce, dilute it with water until it's about the same consistency as semi-skimmed milk. If freezing, do so before adding the water – it saves valuable freezer space.
INGREDIENTS
● 75ml Oil (The Luminaries recommends using olive oil, good quality organic ghee or coconut oil to avoid cheap inflammatory vegetable oils).
● 500-600g Brown Onions, sliced (unpeeled weight)
● ¼ Green Pepper, chopped (optional)
● ½-¾ tsp Salt
● 1½ TBSP Ginger/Garlic Paste
● 2 TBSP Tomato Purée
● 1 TBSP Spice Mix - see separate recipe
● ½ tsp Garam Masala
● 800ml Water (hot)
METHOD
Add the oil to a medium or large pan on medium heat.
Add the onions, salt, and the optional green pepper.
Fry for 10 minutes, stirring regularly.
Now add the ginger/garlic paste and continue frying for a couple of minutes.
Add the mix powder, garam masala, tomato purée and a splash of water.
Fry for a further 3-4 minutes, stirring frequently to stop the spices catching and burning. Add a little more water to help with this.
Now add the hot water, turn the heat down to low-medium, and let simmer for 15 minutes.
Blend until smooth.
Main Curry
INGREDIENTS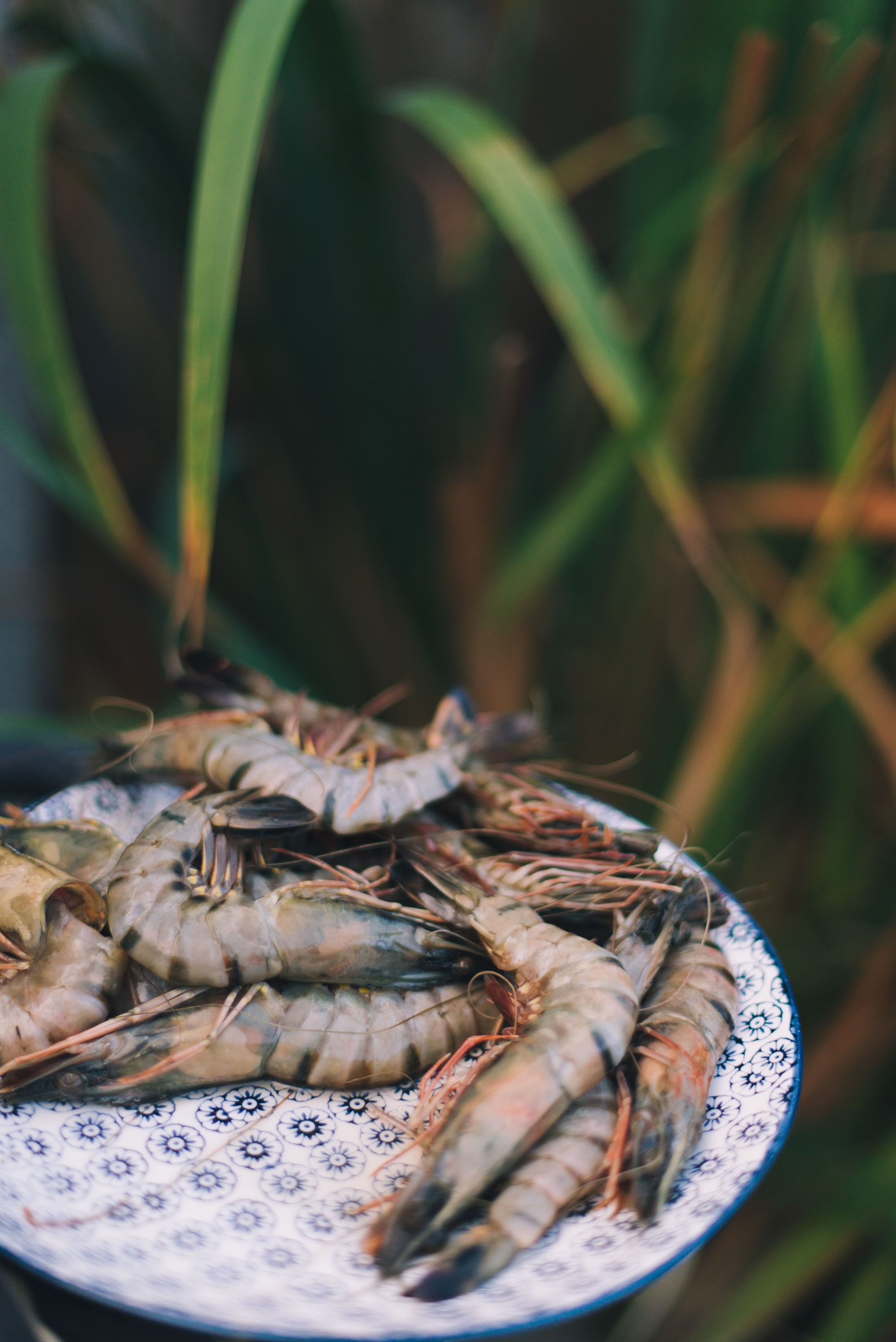 ● 3-4 TBSP (45-60ml) olive, ghee or coconut oil
● A small piece of Cinnamon or Cassia Bark
● 2 Green Cardamom Pods, split open
● 70g Onion, very finely chopped (about half a medium Onion)
● 20g Green Pepper, very finely chopped (about one-sixth of a medium-sized Pepper)
● Sliced mushrooms – a handful
● 2 tsp Ginger/Garlic Paste
● 1 tsp Kasuri Methi (dried Fenugreek leaves)
● 2 tsp Spice Mix – see separate recipe
● ¼-½ tsp Chilli Powder
● ¼-½ tsp Salt
● ¼ tsp Garam Masala
● 250ml+ warm Base Sauce - see the separate recipe. Use more if you want a thinner curry
● 4 -5 TBSP Passata or 1½-2 TBSP Tomato Purée diluted to passata consistency
● 150-200g Prawns or King Prawns
● 2 fresh Tomato Quarters
● 1 tsp of Lemon Juice (optional)
● 1 TBSP Fresh Coriander

METHOD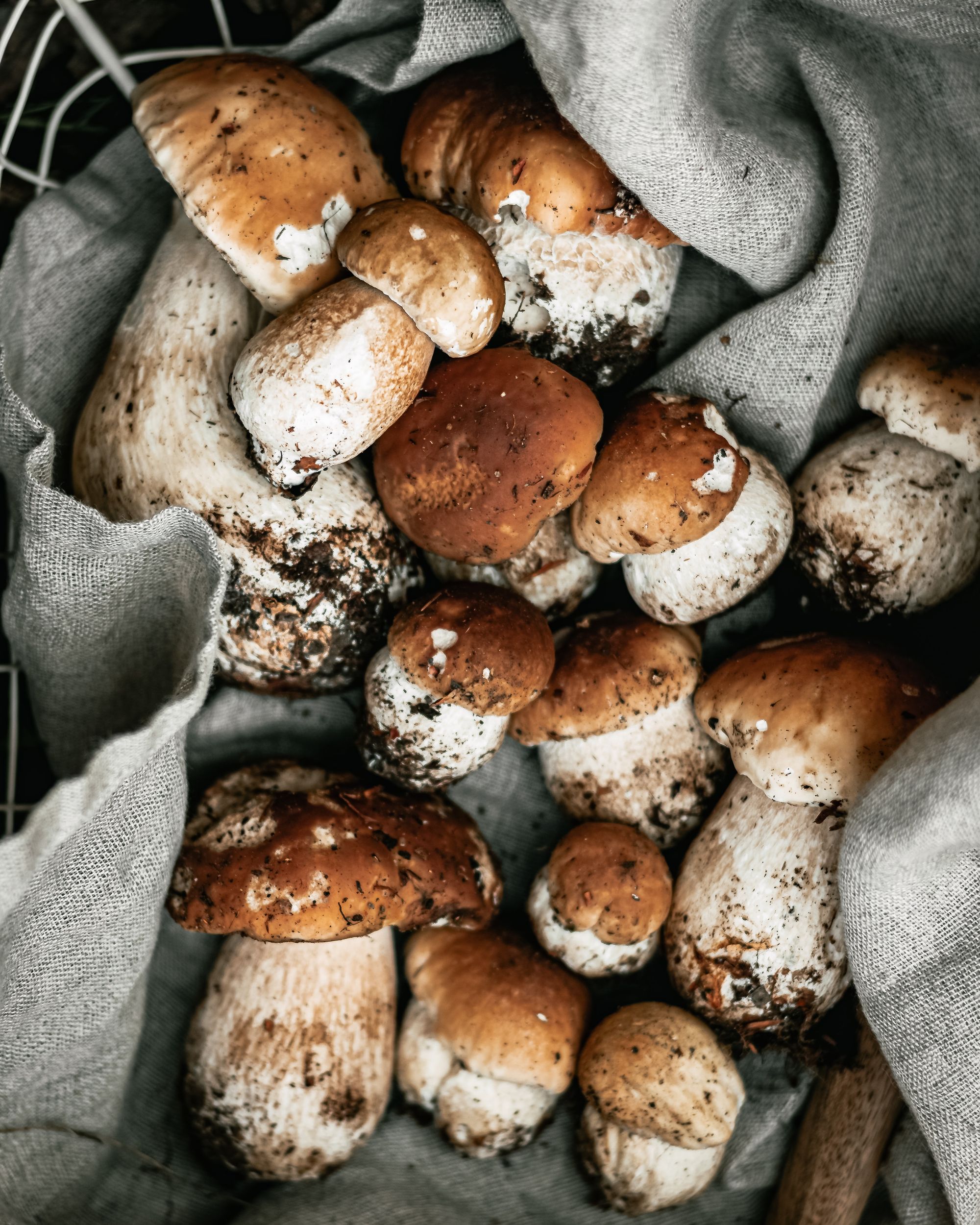 Add the oil to a frying pan on medium-high heat.
When hot, add the cinnamon/cassia and green cardamom pods. Fry for 30-45 seconds to infuse the oil, stirring occasionally.
Add onion, green pepper, and mushroom. Fry for 1-1½ minutes until soft, stirring often. Do not let the onions brown or burn.
Then add the ginger/garlic paste, stirring diligently for 20-30 seconds or until the sizzling sound dies down.
Now add the Kasuri methi, mix powder, chilli powder, salt, and garam masala.
Fry for 20-30 seconds, adding a little base sauce if the spices start to stick to the pan. Stir very often, and use the base of the spoon to ensure flat and even distribution of the spices.
Turn up the heat to high and add the passata/purée. Stir together and leave for 20 seconds or until the oil separates and small craters appear around the edges of the frying pan.
Next, add 75ml of base sauce. Stir into the sauce, and leave on high heat until the sauce has reduced a little, the oil has separated and small craters form around the edges again.
Add a second 75ml of base sauce. Stir and scrape the pan once, then leave it for a further 45 seconds or so, allowing the sauce to reduce and crater again.
Now add a third 75ml of base sauce and the fresh tomato quarters. Stir and scrape once again, then leave to cook on high heat for 3-4 minutes.
During that time avoid stirring unless the curry is about to burn. Let the sauce stick to the bottom and sides of the pan to caramelise and thicken, bringing out the true bhuna flavour. Add extra-base sauce if desired, but make sure to reduce it down so the result is quick thick, as a bhuna curry usually is.
Add the prawns (defrosted if from frozen) and the fresh coriander. Mix well into the curry and cook for a further couple of minutes, or until they are fully cooked through.
An optional 1 tsp of lemon juice complements the prawns well at this stage.
Fish out the whole spices, and if you wish, spoon off excess floating oil from the surface.
Serve, garnished with coriander leaves.
This recipe is an extract edited from Richard Sayce's new book CURRY COMPENDIUM, available to order from all good book sites. For more information, please visit www.mistyricardo.com
Amazon UK:
Misty Ricardos Curry Compendium By  Richard Sayce. Price  £21.85.