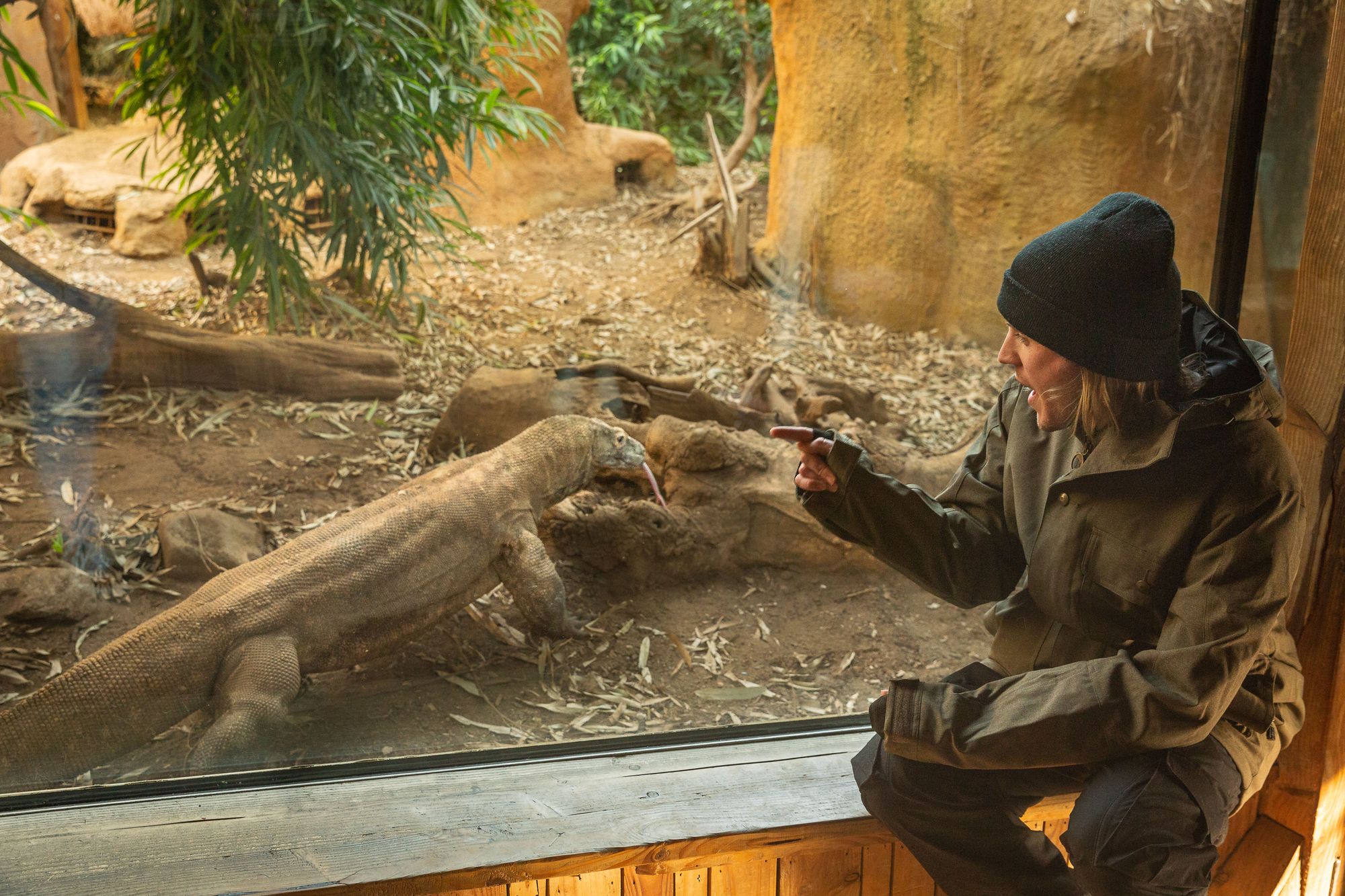 Our photo essay today has a wizardly musical theme! McFly's Dougie Poynter has been hanging out with the world's largest lizard, the Komodo Dragon! Dougie took time out ahead of the band playing the O2 on November the 21st  to visit ZSL London Zoo and launch the charity Zoo's new Komodo Dragon Experience.
Heading behind-the-scenes at the Zoo's Attenborough Komodo Dragon House, Dougie joined zookeeper Joe Capon to discover what it takes to feed and look after a thirteen-year-old dragon.
A Close Encounter with a Real Dragon!
It's enough to make any fan of these magical creatures very jealous!
Dougie watched Joe demonstrate Ganas's routine training before the musician got stuck into keeper duties - learning what it takes to care for the 54-kg creature.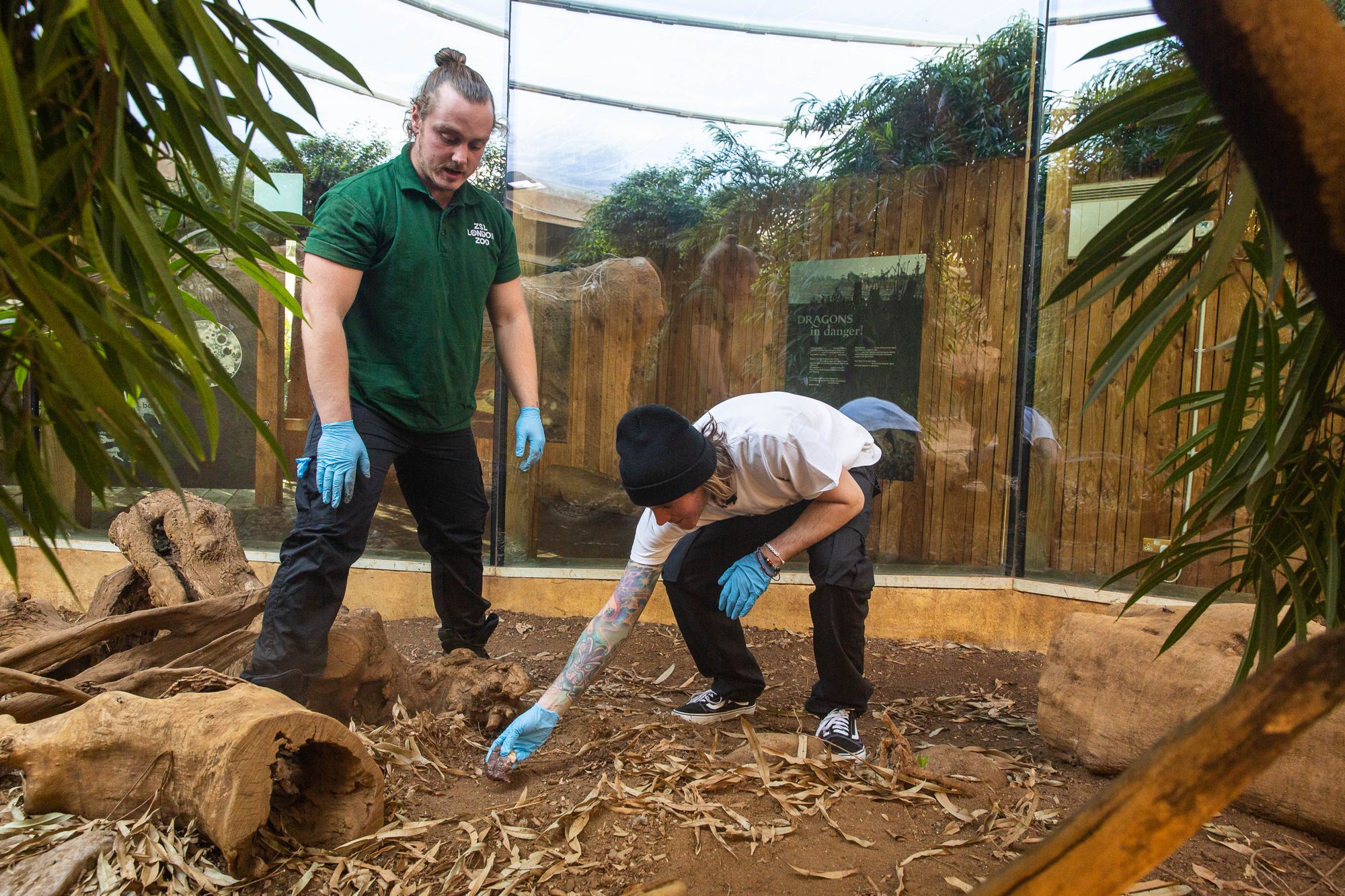 Replicating the eating habits of wild Komodo dragons, Ganas is fed a big meal once a fortnight, so Dougie got stuck in preparing his food. Dougie then placed his meal inside the enclosure, digging holes to hide meat and placing them inside logs, along with a scent trail, for the world's biggest lizard to follow using his highly developed sense of smell.
I wonder if Komodo dragons enjoy listening to a dash of uplifting pop music too? What could be better than the delirious sound of McFly's Happiness, straight off their eponymous new album Young Dumb Thrills.
A Scent Trail and Very Sharp Teeth!
ZSL zookeeper Joe Capon said: "We're launching our Komodo Dragon Experience today and we're thrilled to have Dougie here to give us a hand. We've treated Ganas to a scent trail and a meaty meal, and Dougie has helped us encourage Ganas to use his razor-sharp teeth and tremendous strength to enjoy his food, in the same way his species would hunt and eat large prey in the wild."
Marking the launch of the Zoo's exciting new experience, Dougie Poynter said; "It's incredible to be able to get up close to such an amazing species and prepare food for a dragon behind-the-scenes at ZSL London Zoo.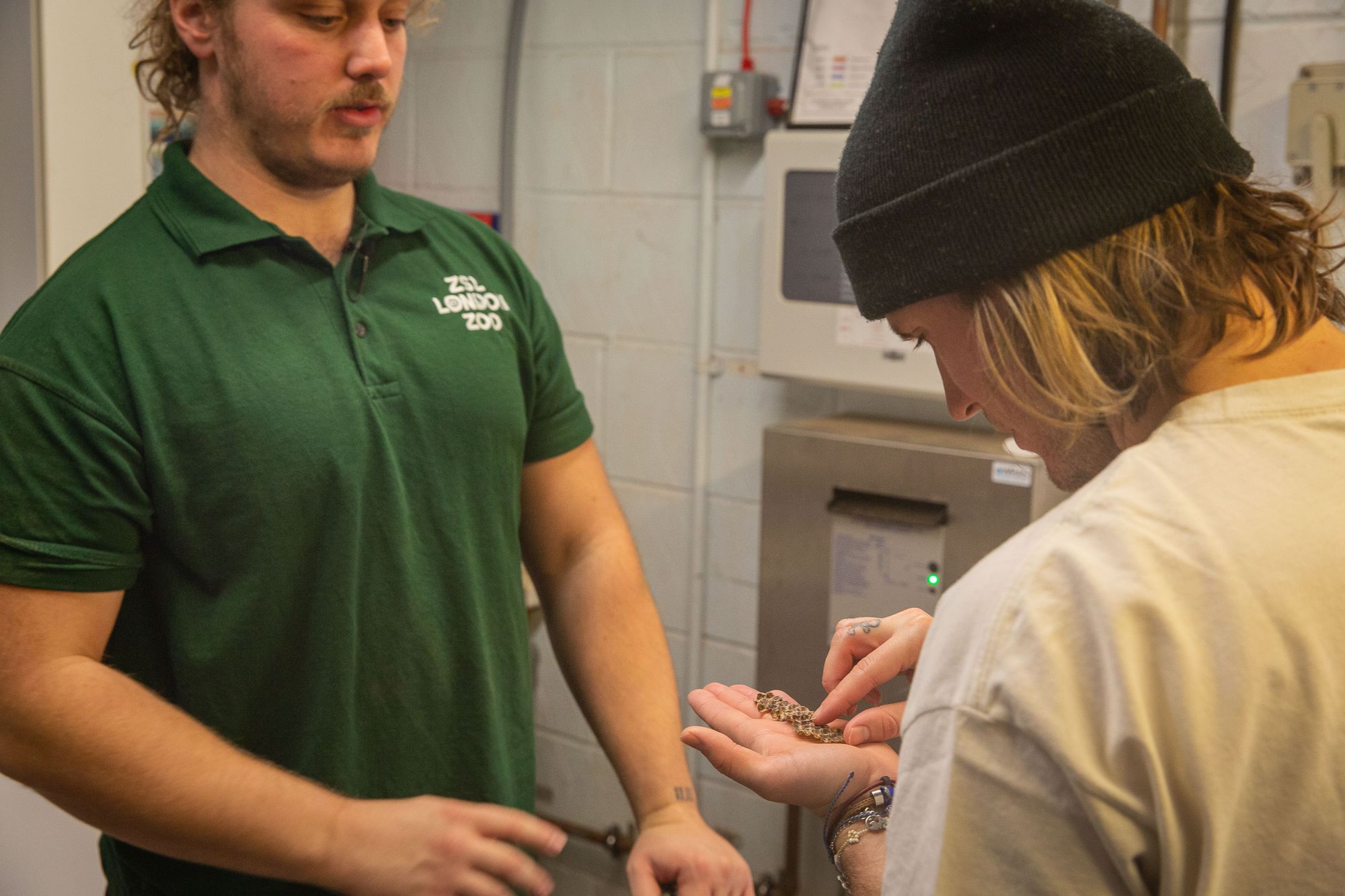 "Given there are fewer than 1,400 adult dragons left in the world this is a great opportunity to learn more about wildlife and how we can care for them."
Tickets are available from 26 November, The Komodo Dragon experiences will be available twice per month for £110 per person including Zoo admission.
Tickets are available to book now  at zsl.org/the-komodo-dragon-experience
For info on McFly's new album and 2022 tour dates visit the website.  McFly