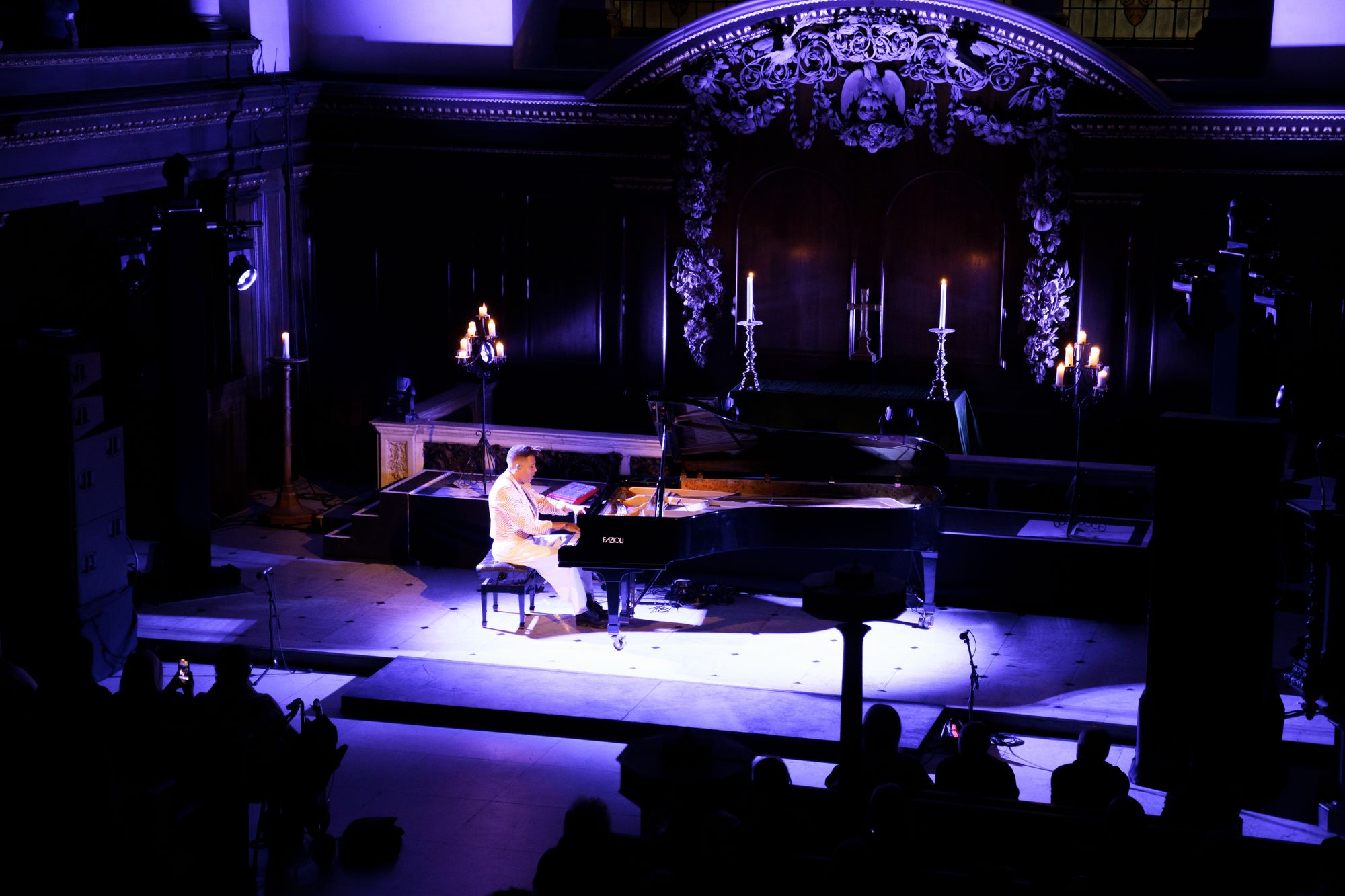 Dressed in various degrees of Elvis white, Tokio Myers, pianist, composer and producer extraordinaire, opened his candlelit, sell-out, Friday night concert as part of the Picadilly Piano Festival at James's Church built by Sir Christopher Wren with a daring fusion of virtuoso piano playing meets electronica and percussive doodling.
A Thrilling Setting - Music Revolution Meets History
Right from the very first note, the audience sat spellbound, as his fingers darted here, there and everywhere, across the famous Fazioli grand piano, backlit by the spectacular 19 Century stained glass window and Grinling Gibbons wood carvings to add an air of musical revolution and mysticism meets the ancients.
Reader, it was thrilling!
Music, Art, Beauty and Social Impact
Tokio Myers filled every corner of this 350-year-old iconic London church with sound and emotion and demonstrated the incendiary power of music, art, beauty and social impact.
The concert was made more surreal and magnetic by an ever-changing light show that complimented Myers the musical chameleon with a dash of Bowie spaceman.
Myers will break your heart to smithereens with his limitless mastery of the piano. He is a sublime and audacious storyteller. A pianist who should be writing the music for the next Steven Spielberg or Christopher Nolan film epic.
"Instead of asking 'Why?', we should be saying: 'Why not?' That's always been my attitude, from when I was a small kid. I don't recognise those so-called boundaries. In music, you can do anything you want." Tokio Myers
Tokio Myers, an alumnus of the Royal College of Music and winner of the Classical Brits and Britain's Got Talent played the Fazioli grand with such grace, power, energy and interludes of delicacy and tenderness, it was as if the man and the rare, work of art piano belonged to each other.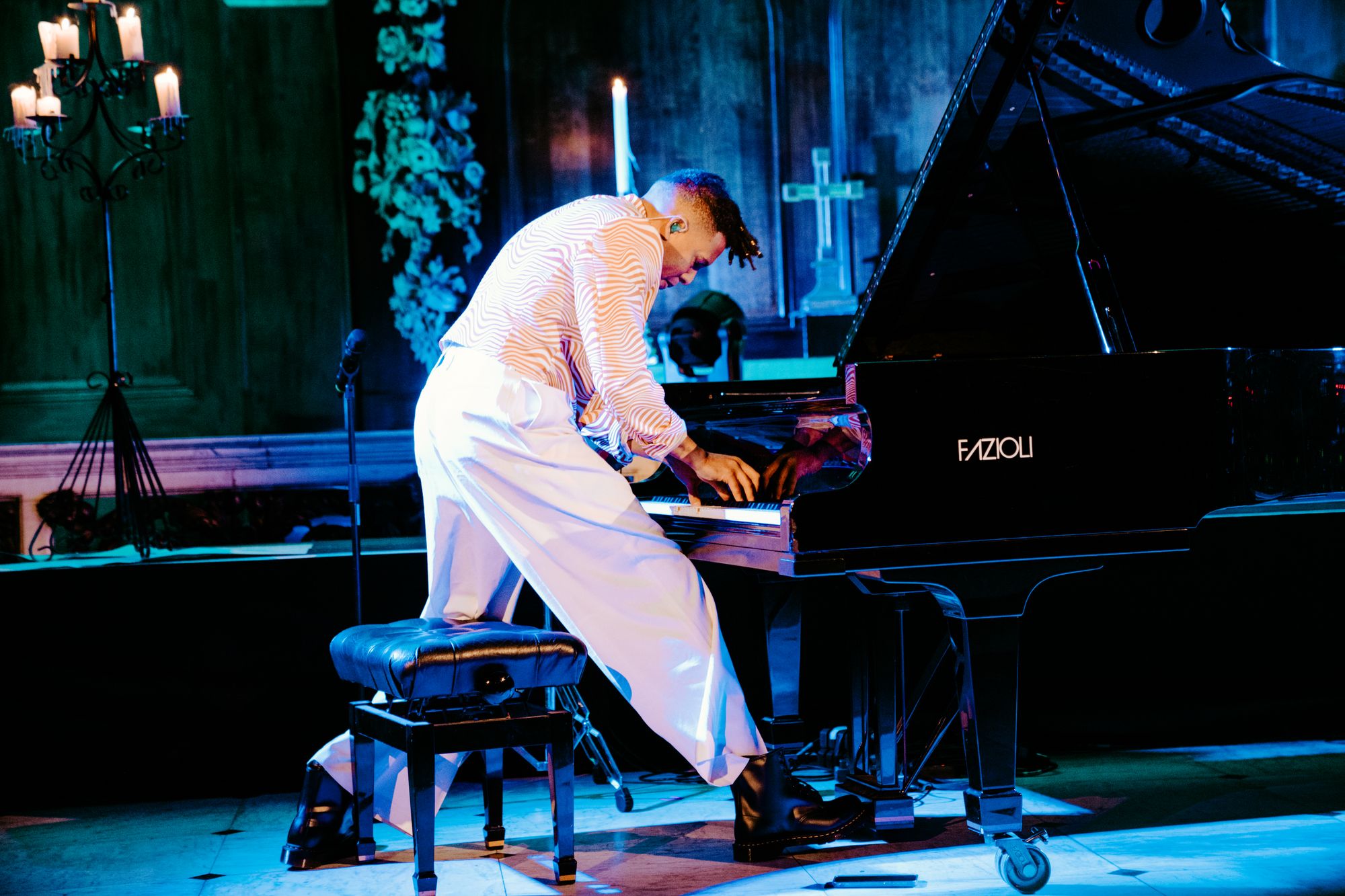 As the first composition finally drew to a close and the audience went wild, I couldn't think of a more thrilling place to be on a Friday night in London. Can we have a movement for more superstars to play charity concerts any day of the week in a church in London town and raise money for the homeless?
Piana Maestros and Newcomers
Tonight's concert with Tokio Myers is one of the highlights of the SJP 2023 Piano Festival which is showcasing a mix of established and emerging stars of the piano from Jools Holland and Derek Paravincini to Victoria Canal and Nadine Benjamin.
Given the intimacy and sacred nature of the setting, it was exciting to experience such a warm-hearted and charismatic performer who takes time in between songs to tell us a little about his life, his passions and his ideas. As he stood before us in such lofty surroundings, he said that he was excited to be playing at St James's Church before dashing off to do it all again at The Brits.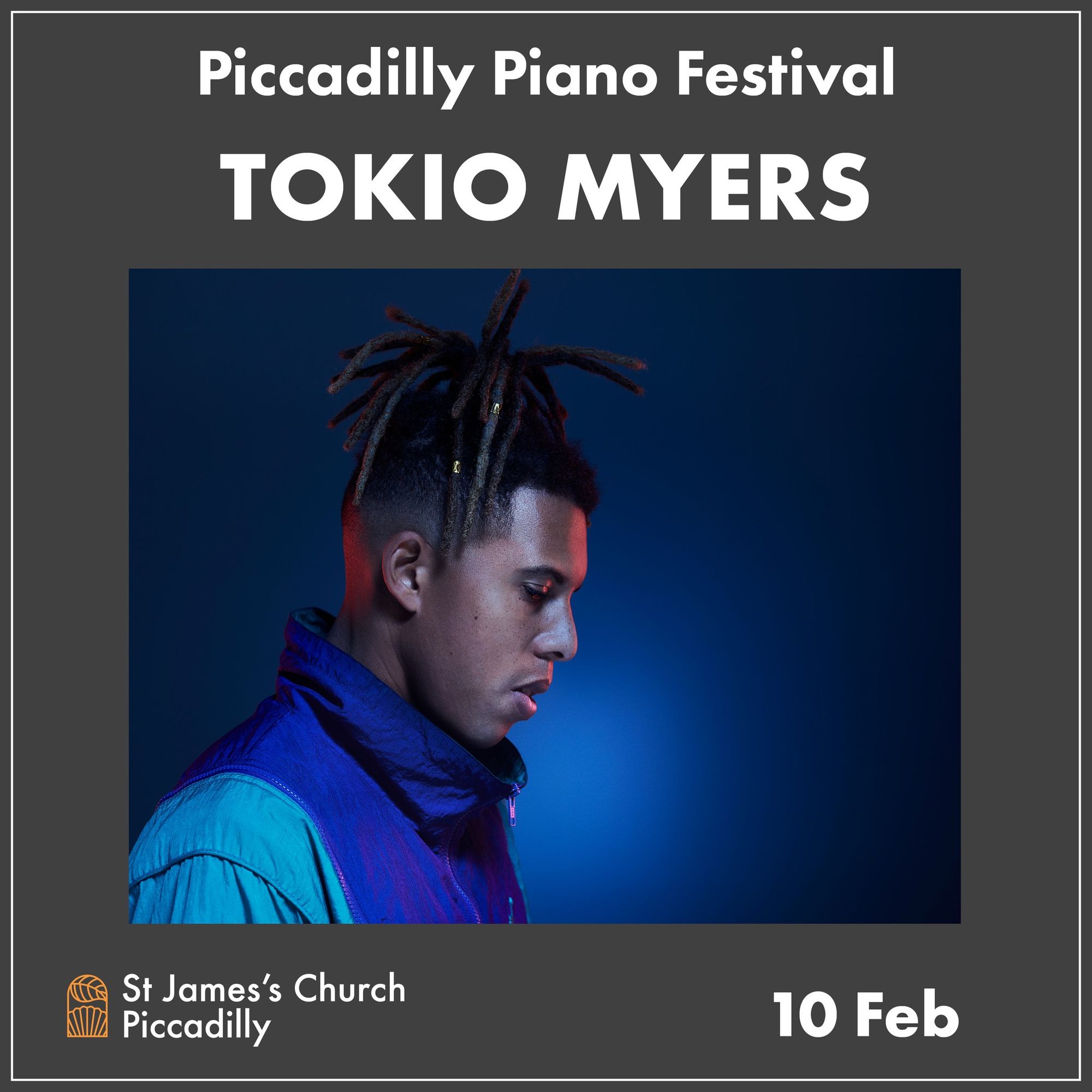 He's in very good company. Tokio follows in the stellar musical slipstream of REM, Emeli Sande and Laura Marling, to name just a few of the illustrious artists who have all turned out for the church and its arts and social impact mission.
Myers then went on to talk about becoming a father before he introduced a new composition devoted to his daughter entitled Malaya.
A Song For My Daughter, Malaya
The song was sweetness, joy and love and Myers's hands were both tender and fierce at the piano. He also told us that even a piano virtuoso struggles to sing his daughter to sleep!
As a fan of Japanese Anime, the next composition offered shades of Merry Christmas Mr Lawrence. There were moments when the artist played with one finger, such was his dexterity as he explored every facet of life from beauty to melancholy and the mysticism of new life.
The Delight of New Songs
There were many Tokio Myers fans in the church on Friday night, and what delighted them was his voyage into new, unrealised material. This included a new D Major Song, Intro E Minor, and the song Underwater and I'm Sorry.
It all added up to a compelling odyssey of classical piano meets the machine age.
As he thanked us for our money and warmth in support of art and social change at SJP Piccadilly, he brought the concert to a close with a meditative piece and ode to his hometown, London, called Limitless. Tokio doesn't live in London now. But he told us it is always a source of creativity and inspiration.
A Dash to the Brits
The next moment he sprinted from the stage to get to the Brits. While we the audience left thinking that more superstars should play concerts on a Friday night in London's great churches, and especially on a Fazioli grand piano by candlelight.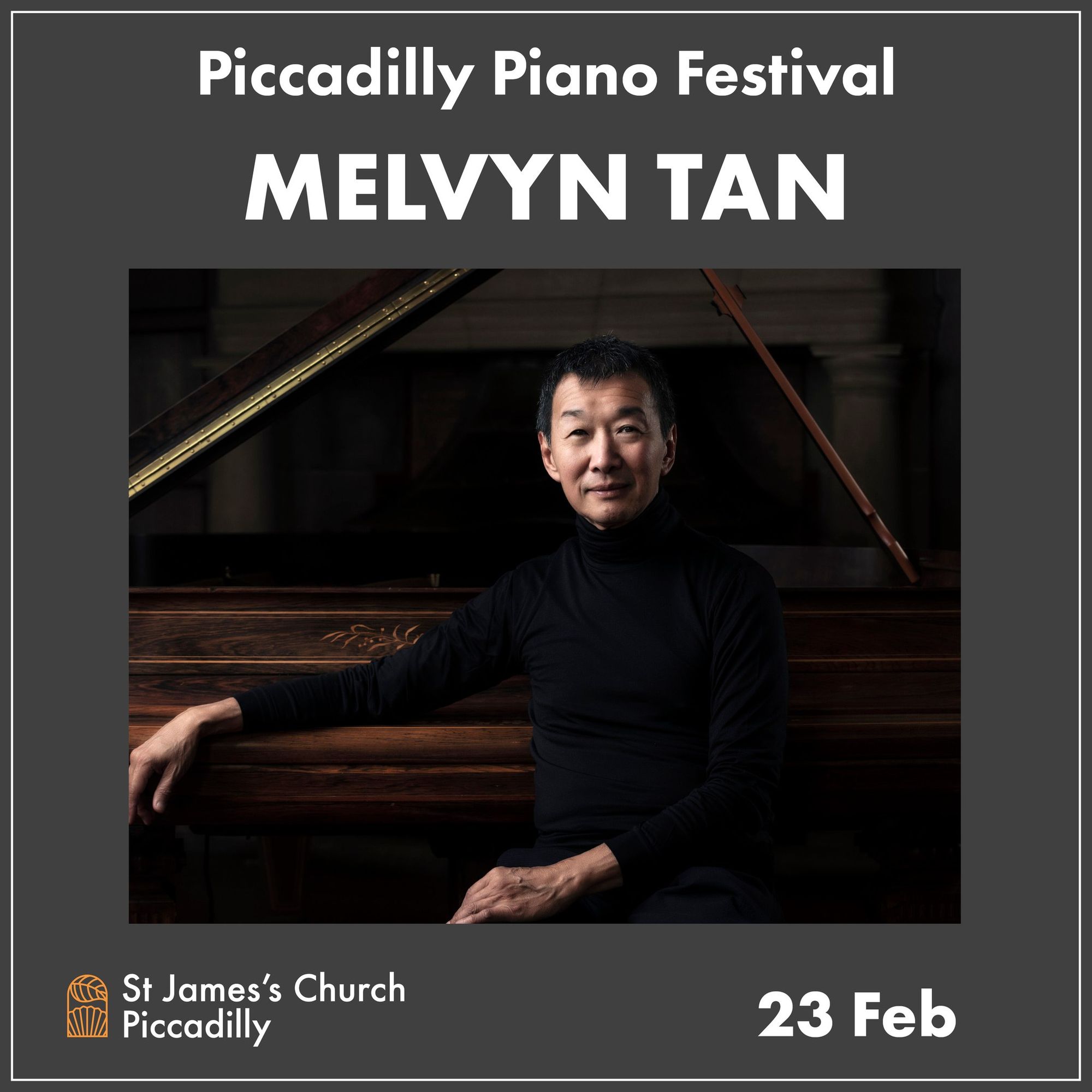 There are still a few tickets left to see another piano virtuoso, pianist Melvyn Tan on February 23rd. Don't you dare miss it! Tickets here.
Copyright Alison Jane Reid/ The Luminaries Magazine - February 2023 All Rights Reserved. No reproduction whatsoever without permission.
We hope you enjoyed this handcrafted review by iconic journalist and founding editor, Alison Jane Reid. Alison Jane, AJ, spent a decade at The Times Magazine interviewing cultural icons and her track record in national newspapers spans a quarter of a century with interviews with David Attenborough, Karl Lagerfeld, John Simpson, Sienna Miller, Iman, Brian May and many more Luminaries. The Luminaries Magazine is all about beautiful writing and ideas that transport the reader.  We are a gloriously independent slow arts and culture magazine, free of vested interests. We need your support and voluntary subscriptions to bring you more feature writing that makes your week. Join our tribe here and tell your friends.  Film Competition coming soon in association with Criterion Collection. Become a Luminaries Magazine supporter.
Or you can donate to support quality independent journalism and the arts and support the global movement to #paythecreator