Meet a renaissance prince of Africa. A man who could have been a doctor or a striker until music chose him. Fresh from his free-flowing, joyous Bantu orchestra concert at Barbican... Frederic Gassita,  Gabon's celebrated music maestro talks to our editor, Alison Jane Reid, about a life less ordinary as a classically trained pianist, composer and music producer.
Gassita's sweeping, audacious, charismatic compositions cry out to be used for film and documentaries - they are like taking a musical safari into the soul of Africa, laced with the urbanity and restless personality of Paris after dark. Gassita roams here there and everywhere with elegant storytelling, marvellous orchestration and fused with all that he has soaked up from the great masters of classical composition in all the musical hotspots of the world. Discover Frederic Gassita on Spotify and tell David Attenborough!
Gassita talks about playing and recording with The Royal Philharmonic Orchestra and The London Symphony Orchestra and the joy of a thousand African sunsets, his eternal love for football and how it makes him a better pianist and why he gave up medicine to study classical music, jazz and composition at the conservatoire in Chateauroux, France and at Berklee College of Music in Boston.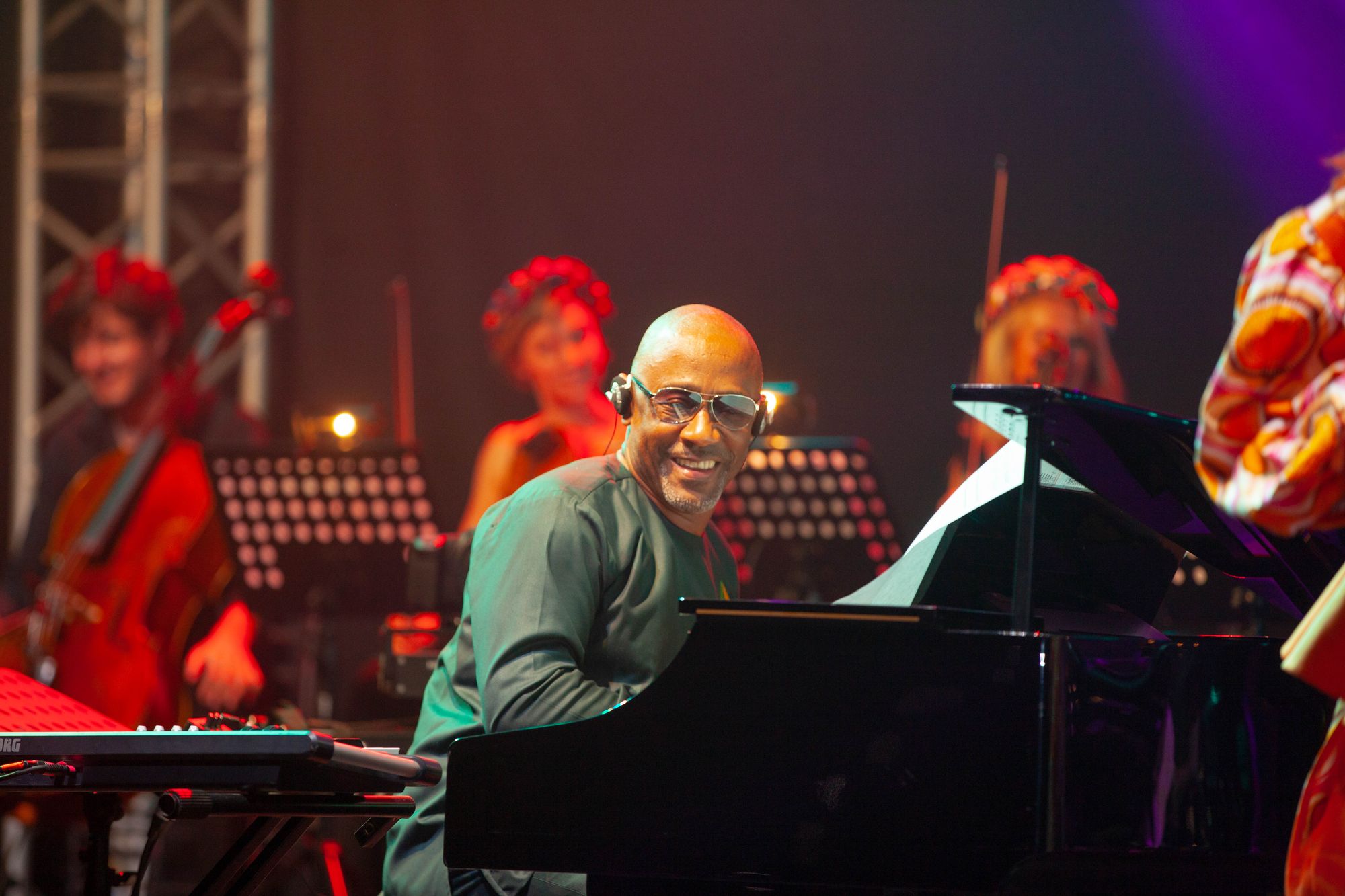 AJ: What was the spark that made you give up your training to become a doctor to study classical music, jazz, piano and composition?

Frederic: I decided to start my medicine studies, but I was really passionate about music, and you can't do both studies at the same time. I had so much music in my head when I was studying medicine that I couldn't remember anything that I was learning from my medicine books because there was too much intensity in my brain.

When you do high-level music and high-level studies you cannot do both, you have to choose one of them, and I decided to choose music because it was deep, it was running in my blood, so I had to give up medicine. That was the moment when I realised that.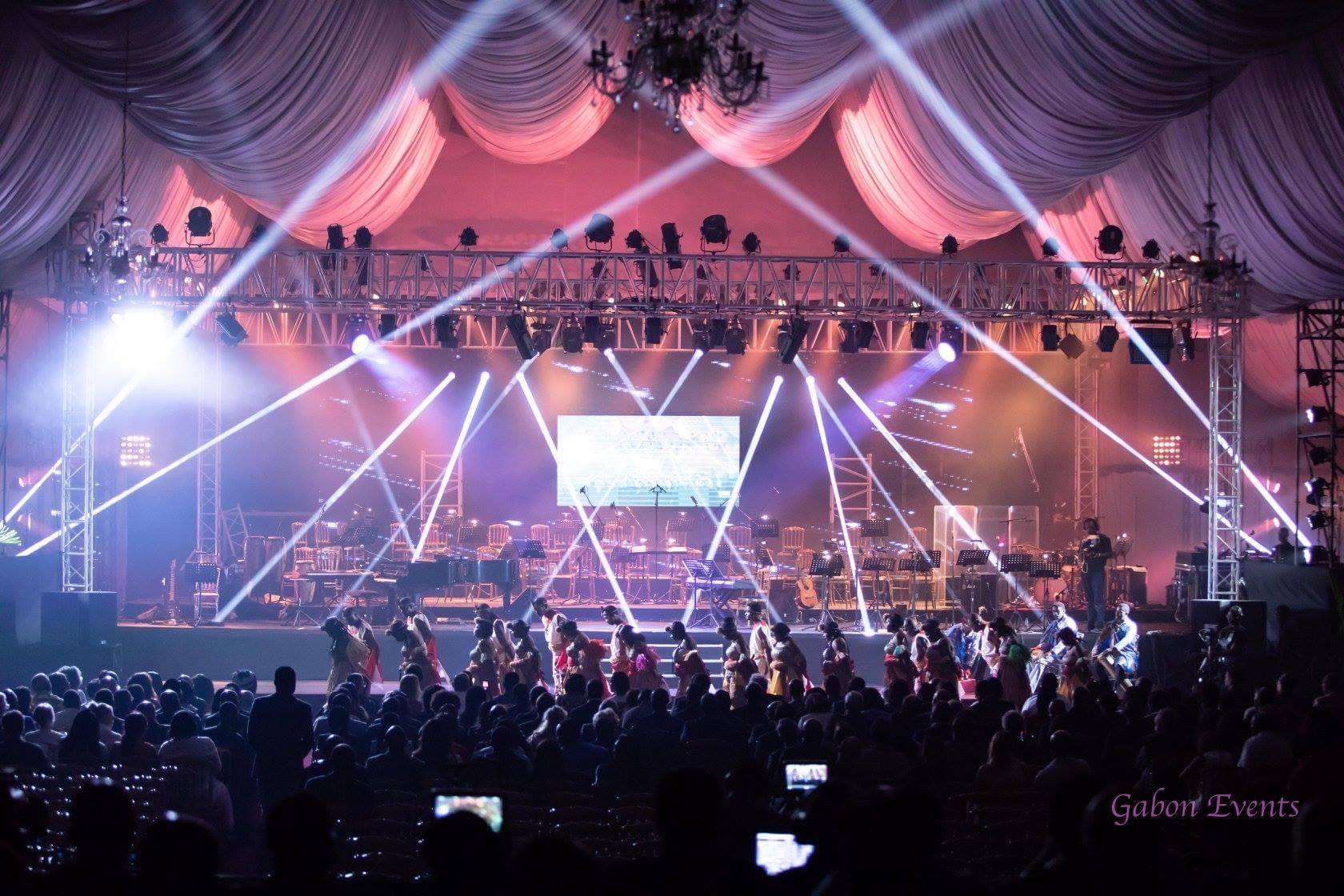 AJ: Describe what it was like to grow up in Gabon. What are your earliest memories, influences and inspiration from a childhood in Africa?

Frederic: Growing up in Gabon was wonderful, I have a lot of intense memories of it. I remember it was there I started the piano by ear. As a child, I was surrounded by my friends, trying to do the music that I love, with beautiful African sunsets all the time and it was always so hot.
My professional music studies began when I went to France and I started to study at the conservatory of Châteauroux, which is a region in the middle of France.
AJ: There can't be many classical pianists who are also football strikers! Did you grow up playing football? What does football mean to you now? Do you still play? What does football mean to the people of Gabon?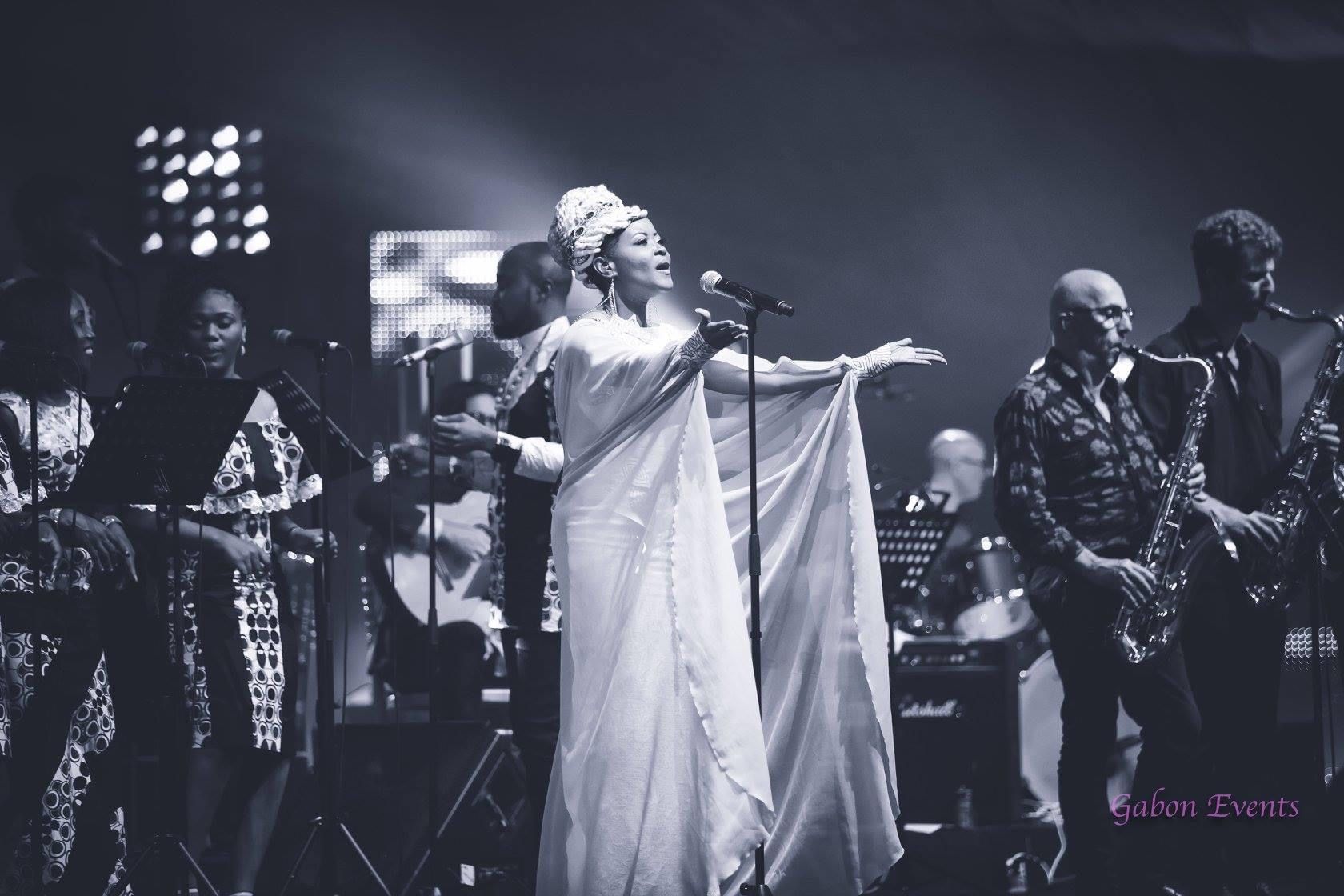 Frederic: Of course, I grew up playing football! I was playing in the streets like every other kid. Also, in very small fields, at school, out of school… And I was a very sporty kid. Football meant a lot to me, as this is where I was having a really good time.
I am a person who likes sport. I like the physical effort it takes. But I had to give up at some point for some time when I went away to study music. I went to Boston, USA to study music and I wasn't doing any sports over there, so when I went back to Gabon I started playing football again. I am a great striker you know, (he says, laughing warmly.)
And of course, I am still playing, I will never stop. I have a team who plays in the second division in Gabon, and I have my license to play. I will continue playing because it helps me to create good music and to have the strength to be on the piano. I can sustain playing on stage for 2 hours as I am in very good physical shape. Football means a lot to people in Gabon, like most African countries, football is an important part of our identity.
AJ: You have just played the Barbican with your Bantu Jazz Orchestra.  How did you conceive the idea of mixing cool, free-flowing jazz with the sights, sounds, and spectacle of Bantu culture and what it means to come from Africa?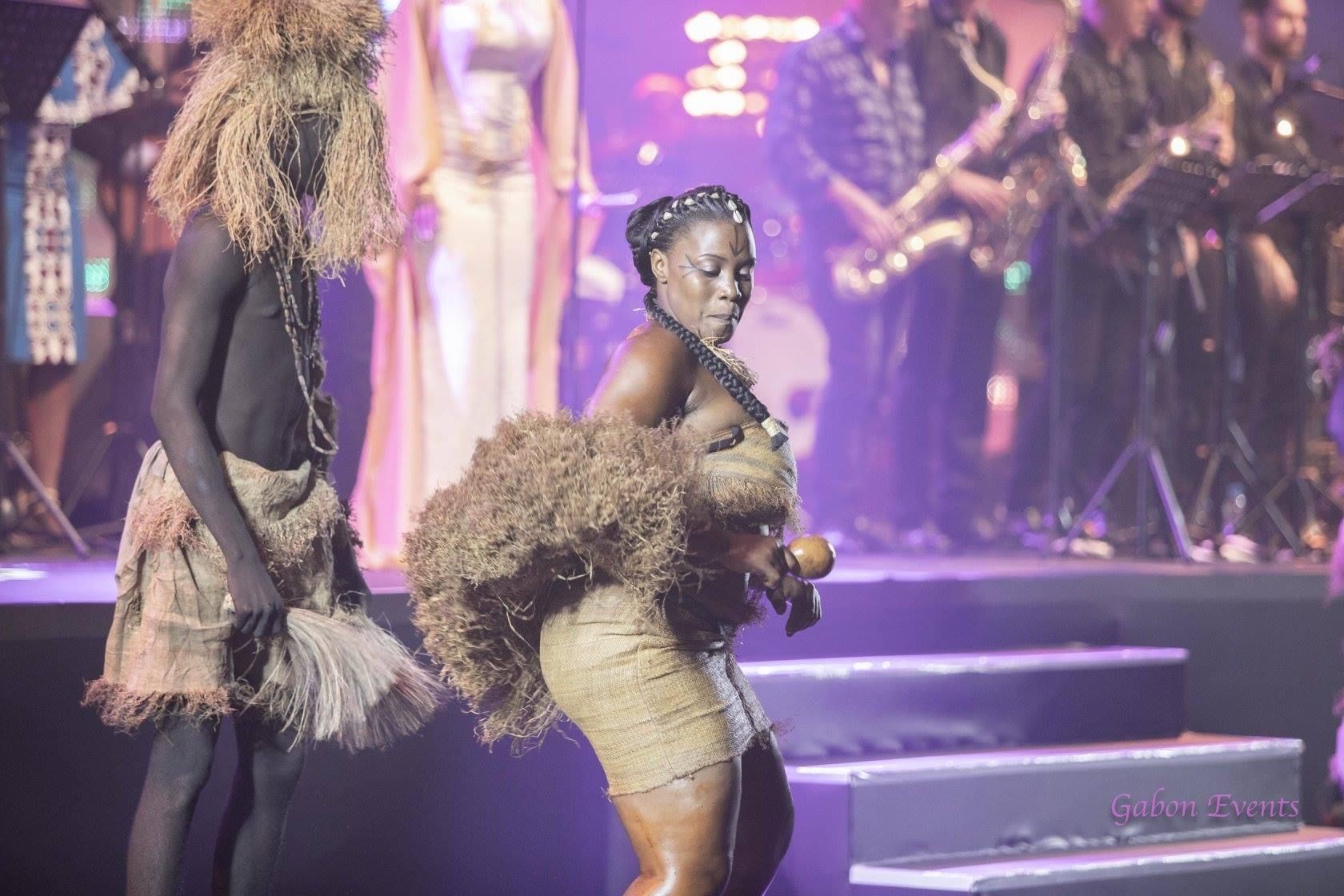 Frederic: Great music, a lot of fusion, a lot of mixed cultures, like we say in French - it's kaleidoscope music.
What I am doing with this mix of cultures, jazz, classical and Bantu jazz… is very important for Africa. It means that all types of music can be blended together. What I am doing is joining people together. It is very important for us to make our music very well-known all over the world, that's why I am bringing this richness of the Bantu culture to London.
AJ: Who are your heroes in jazz and classical music?

Frederic: Herbie Hancock, Keith Jarret, Chick Corea, Oscar Peterson, Billy Childs, that's for jazz. My heroes in the classical world are Maurice Ravel, Gabriel Fauré, and Russian composers like Tchaikovsky, and Rachmaninoff, and I listen to Beethoven, and Mozart… I love Schumann. It is very nice music.
AJ: What can't you live without?
Frederick: I cannot live without my family. My kid, my wife, first of all.
Secondly, I cannot live without music.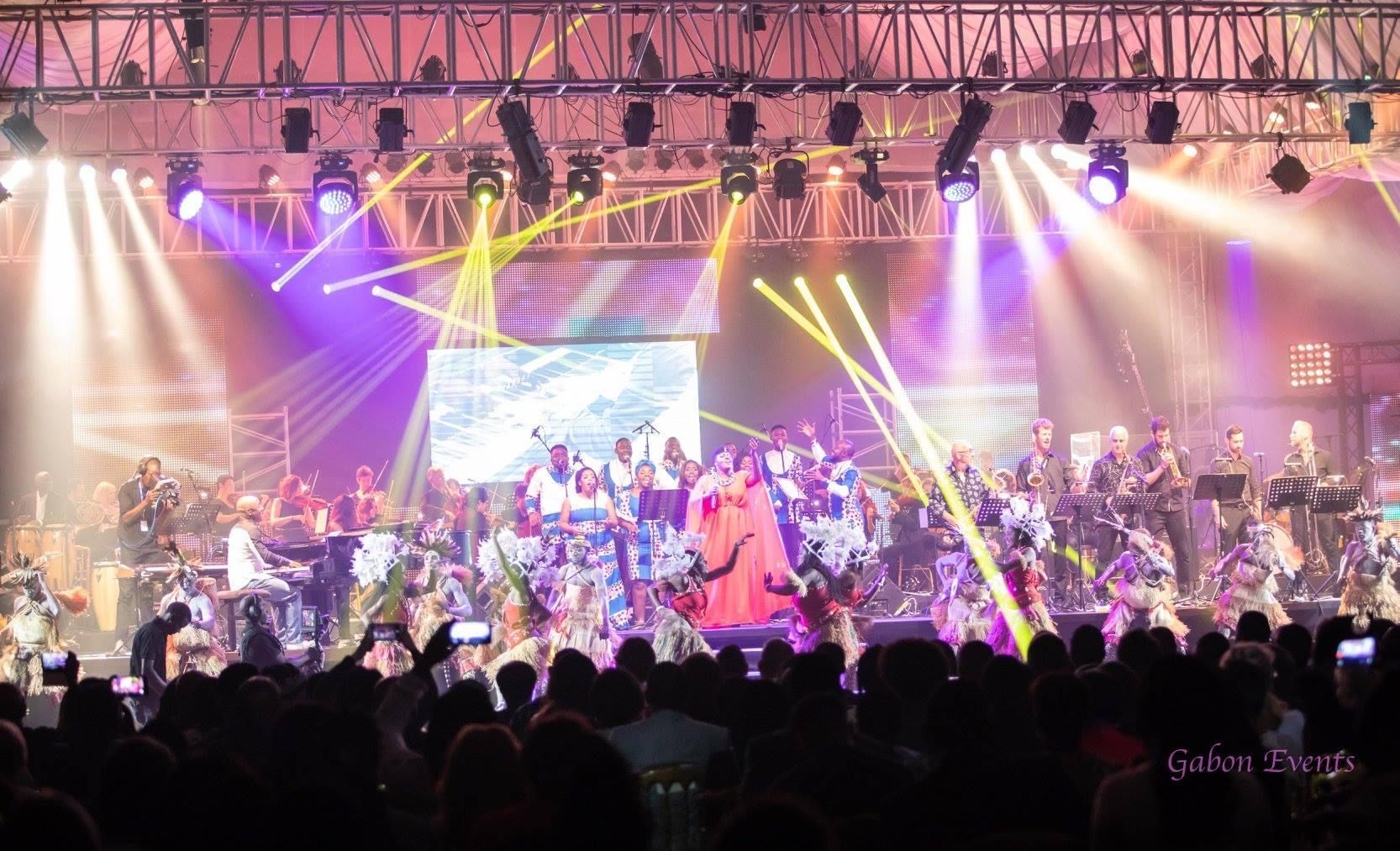 AJ: You have lived and studied in France and the US -  what did you absorb from these very different cultures? Did it make you homesick for Africa?
Frederic: I tried to absorb everything I could, and of course, I was homesick all the time, but I was there for a good purpose and I cherish all the moments I spent in Boston, the US, and France. I will never forget about it, it will be forever on my mind.
AJ: You've recorded albums with the Royal Philharmonic Orchestra and The London Symphony Orchestra -  how would describe these musical collaborations?
Frederick: Yes, I recorded with the Royal Philharmonic Orchestra and The London Symphony Orchestra. Those moments are unforgettable and a great inspiration for me and a great accomplishment. I will never forget having played in those great orchestras.  I can say that I am a very blessed person, having had the chance to work with both orchestras. It was unforgettable.
AJ:  You've collaborated with Emilie Sande and other artists. Who would you love to work with in any musical genre?
Frederic: I am a very opened-minded musician. I will love to work with anyone, any kind of music. Not just jazz, classical music… I am also a music producer so I produce African music, any kind of music, rap, R&B, and hip hop. I'll do it all because I have this in my veins.

AJ:  Is jazz an art form or a state of mind or both?
Frederick: For me, jazz is both, an art form and a state of mind. That's why I composed in the past in one of my favourite cities, Boston. For me, it's both, definitely.
AJ: Purists can get very heated about what is and isn't jazz. Where do you stand?
Frederic: I am not a purist, I just love music, that's all. I love any kind of jazz music form, from the twenties to the present. I don't prefer any kind of music in particular. If the music is good, whatever jazz it is, I am going to embrace it, definitely.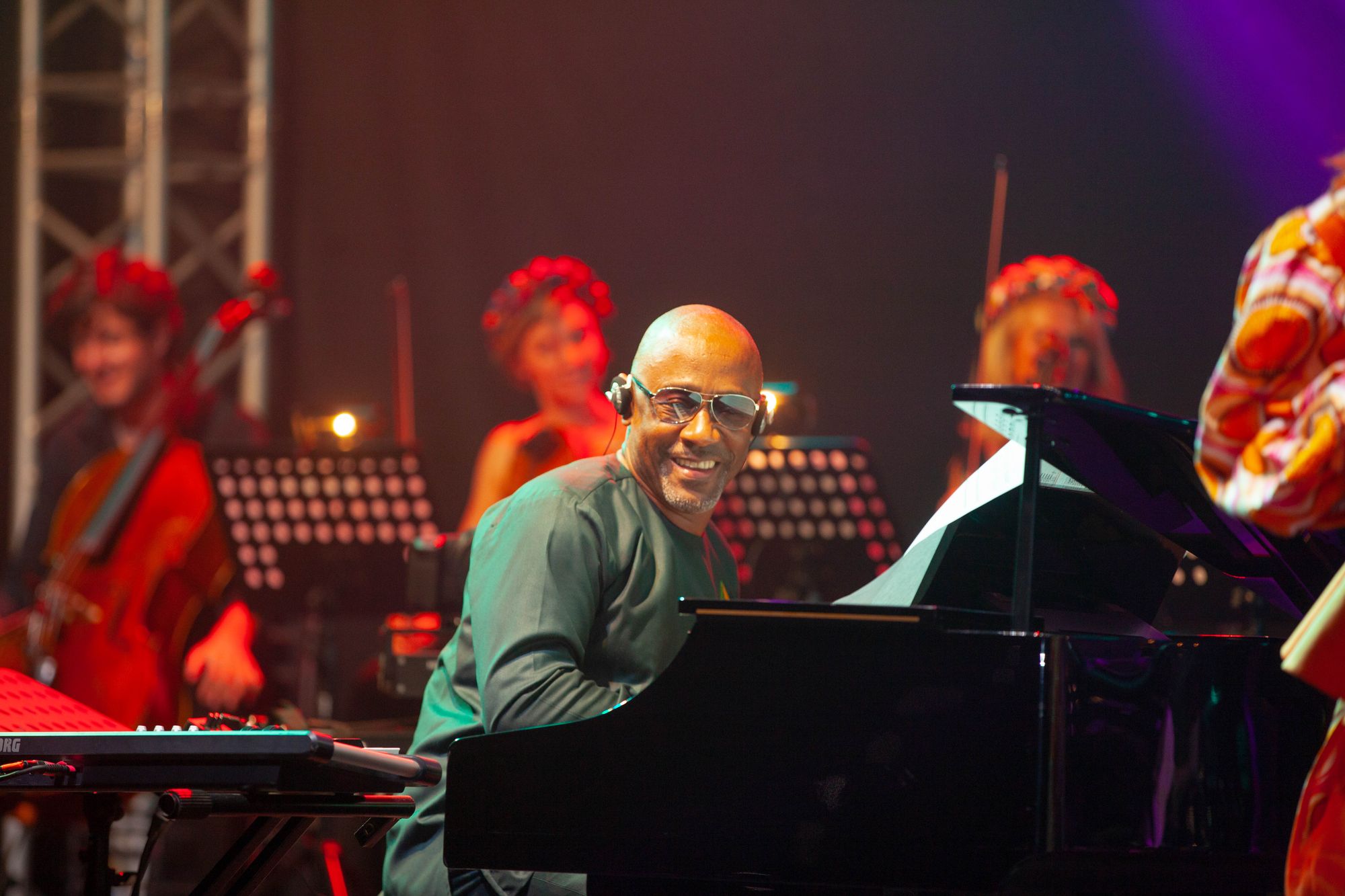 AJ: Who designed the striking jacket you wear on stage?
The jacket I wear on stage was a creative combination of many minds: My manager, my engineer… everybody got into it, and the fact that we have a lot of masks in Gabon that represent our culture, which was an inspiration for my outfit.
AJ: What next?
Frederic: My next project for the Bantu jazz orchestra would be La Seine Musicale in Paris, that would be great. We will work on that after the Barbican show, as I strongly believe this show must be seen all over the world.
AJ: Gabon is rich in wildlife from gorillas to elephants and crocodiles and the country has done much to preserve the rainforest, where is the best place to go to see the real Africa in Gabon?
Frederic: You can go everywhere in Gabon to have an authentic experience of Africa. Every part of Gabon is alive with the spirit and sounds of Africa.
AJ: Where do you go to listen to jazz in London, New York, Paris and Libreville?

Frederic: When I'm in London, I go to Ronnie Scotts or The Jazz Cafe. When I am in NYC, I go to The Village Vanguard. When I am in Paris, I usually go to this neighbourhood that is called Châtelet, you can find a nice club called Le Baiser Salé, Sunset and in Libreville, there use to be a place called The Kubrick Place -this is where I used to play jazz.
Currently, we are working on The Bantu Jazz launch, and we are going to invite people from all over the world: France, England, and African countries like Cameron and Nigeria.
Discover Frederic Gassita's compositions on Spotify
Support The Luminaries Magazine. Our model is the same as The Guardian. As a small independent arts and culture magazine, we are supported and funded by readers and small ethical and responsible arts organisations and businesses. Quality journalism is under severe strain and cannot survive without you the reader. Pay for journalism you love and that makes your day and take out a voluntary subscription now. Subscribe here.