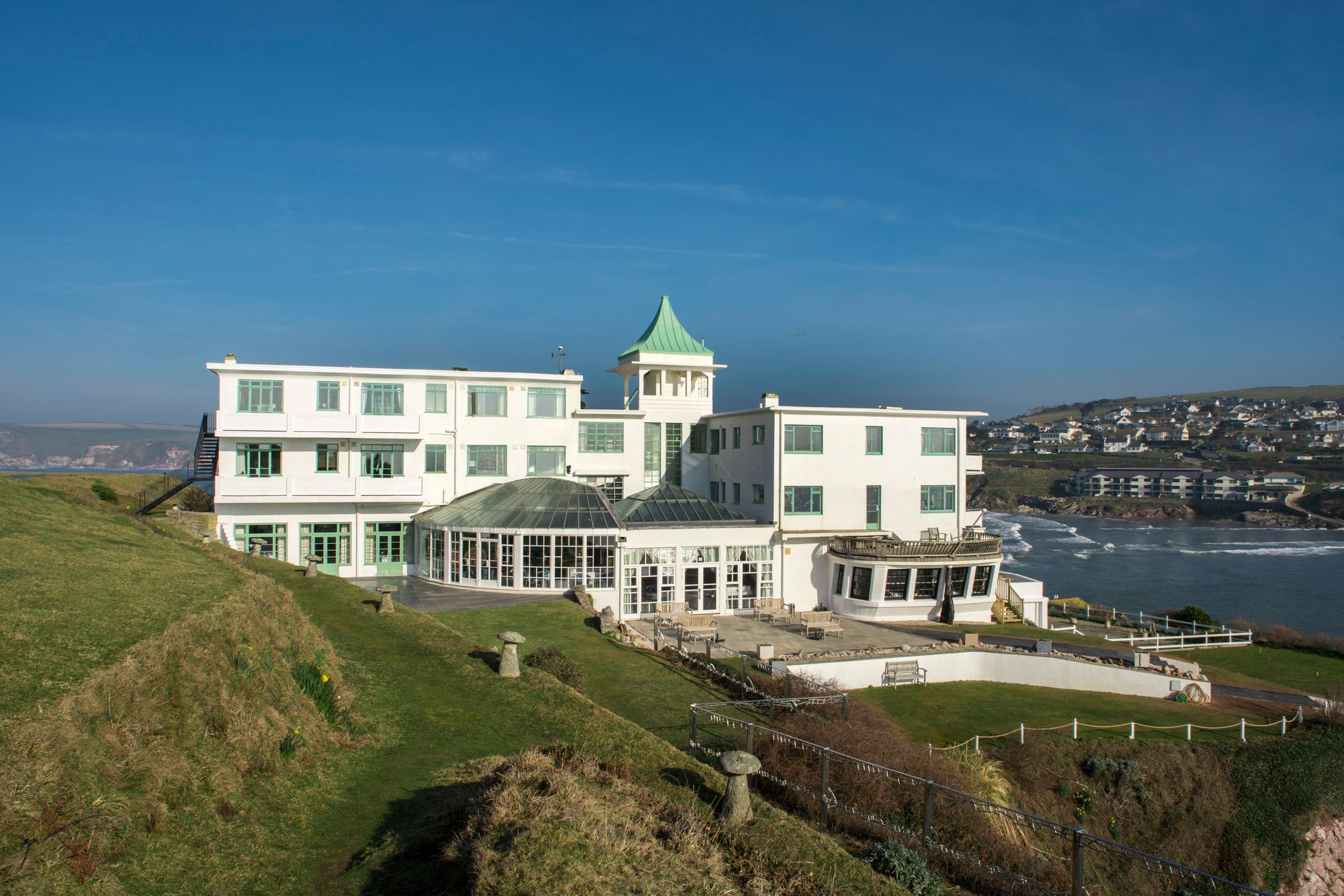 Intro
Last night I dreamt I went to Burgh Island again.... one of Europe's great art deco pleasure domes in Devon, where Agatha Christie moved in and Wrote Evil Under the Sun and RJ Mitchell, the inventor of the Spitfire and Amy Johnson were both guests. I wonder if they met?
My love and I bowled along narrow, twisting lanes getting lost amid fields of gold until eventually, we came to the edge of land, and a red tractor perched high on the beach, the waves lapping around its wheels playfully.
A White Deco Mirage of a Hotel
In front of us beckoned a twinkling white mirage. An art deco exclamation mark hotel, perched on its own bijou island, and steeped in legend, glamour and the glitterati from The Beatles to Noel Coward and Josephine Baker. Yes, they have all found their way to this outpost where real glamour laps around the hotel like a beautiful coat.
All the Allure of the Jazz Age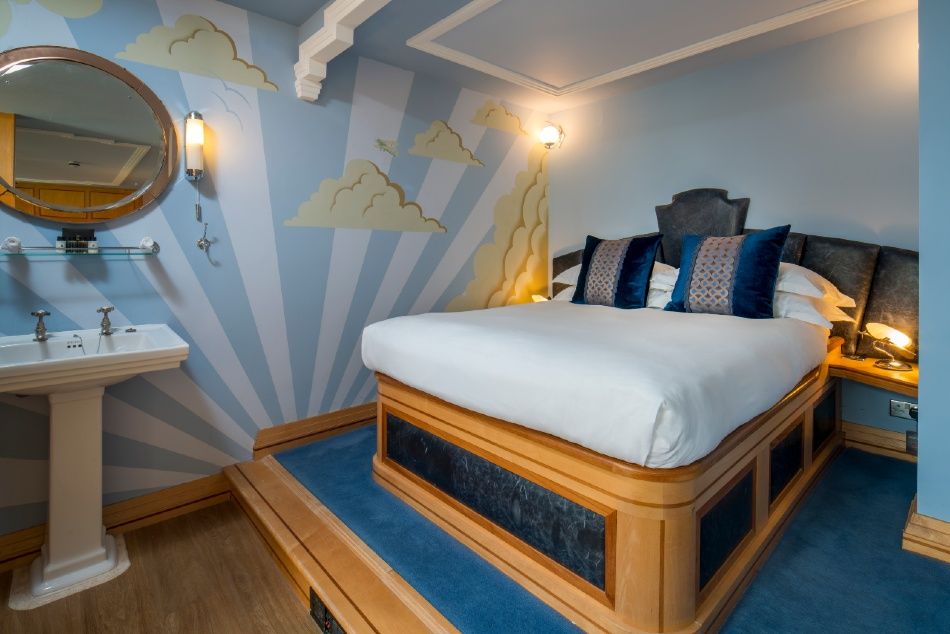 I stepped onto the island and real-life instantly melted away to the jazz age. All that mattered was the Wizard of Oz staircase that called us into a celebratory lunch that lasted for hours and hours. Time really doesn't matter on Burgh. It's not meant to.  I wanted to move in like Agatha as we feasted on exquisite local fish and savoured the perfect Pimms, garlanded with tiny flowers in the prettiest glasses.
Swim Like a Daryl Hannah in the Wild Seawater Pool
Now meet the new owner of Burgh, entrepreneur Giles Fuchs. Fuchs saw a picture of the hotel and was so taken by its elegance and singular iconic history that he decided to become its new custodian. Read on and meet him and maybe like me, you won't be able to resist planning your own slow escapade to Burgh with the promise of a very good night's sleep, without television in your alluring, comfortable room. Instead, there could be dancing, unhurried painting classes and the opportunity to go for a swim like Daryl Hannah in Splash in the wild, open seawater, mermaid pool. Yours slothfully, Alison Jane - Editor-in-Chief.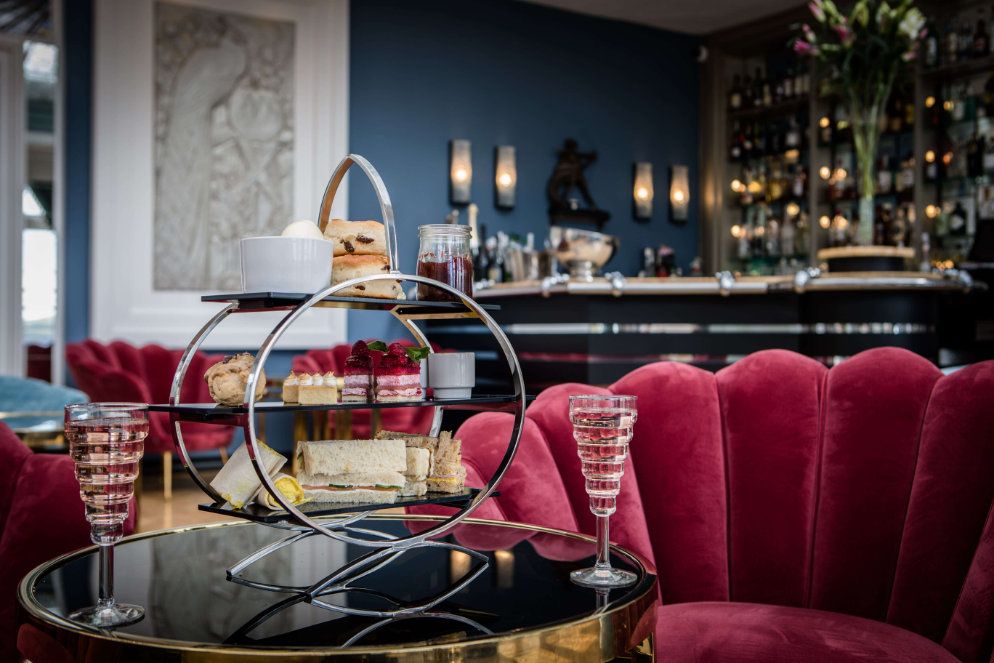 AJ: What do all really iconic hotels and retreats have in common that help the traveller to step out of their everyday existence, switch off, regenerate mind and body and live life as if it is a fabulous blank canvas, even if just for the weekend? What do you think are the ingredients?

Giles: Hotels which do not embrace their history often lack the passion needed to be considered iconic. History allows hotels to provide guests with a timeless experience that cannot be created without the legacy of the past. At Burgh Island, our iconic status is built around the island's history to transport guests away from their day-to-day lives and to a by-gone era of grandeur and luxury.
AJ: There is definitely a sense of time slowing down the moment one steps into the lobby of Burgh Island. You bought the hotel in 2018, after falling in love with a picture of it. How are you preserving its thrilling, star-studded heritage and that sense of stepping into an Agatha Christie novel and helping guests to jump off the merry-go-round of life and just detox from it all?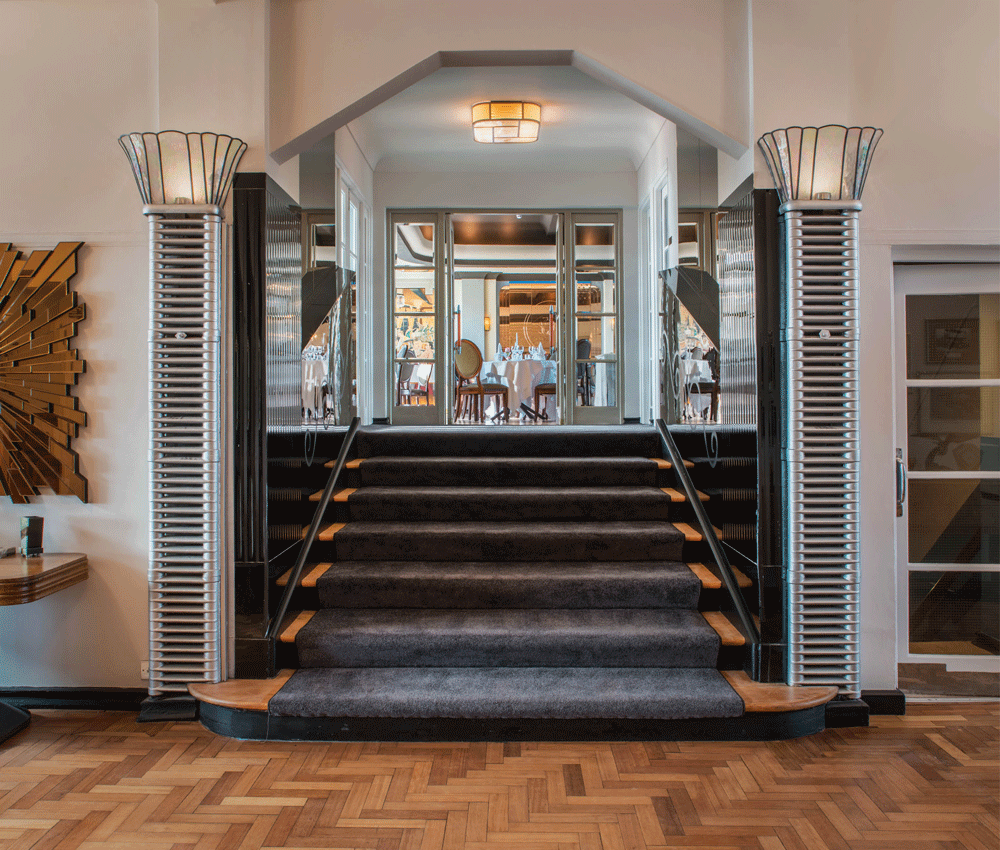 Giles: After visiting the island for the first time after buying the hotel, I immediately realised the responsibility I had taken on. I had to preserve both the hotel and the memories which have been made within its walls over the years. Protecting this heritage has meant that we have always sought to balance appropriate renovations with historical authenticity.

Recently, for instance, all 2,500+ panels of the Palm Court dome were cleaned and re-leaded. While it was now essential to renovate given that lead has a 100-year lifespan, it was equally important to get the experts in so that we could do so with authenticity.
AJ: Tell us about the many splendid ways to slow down at Burgh?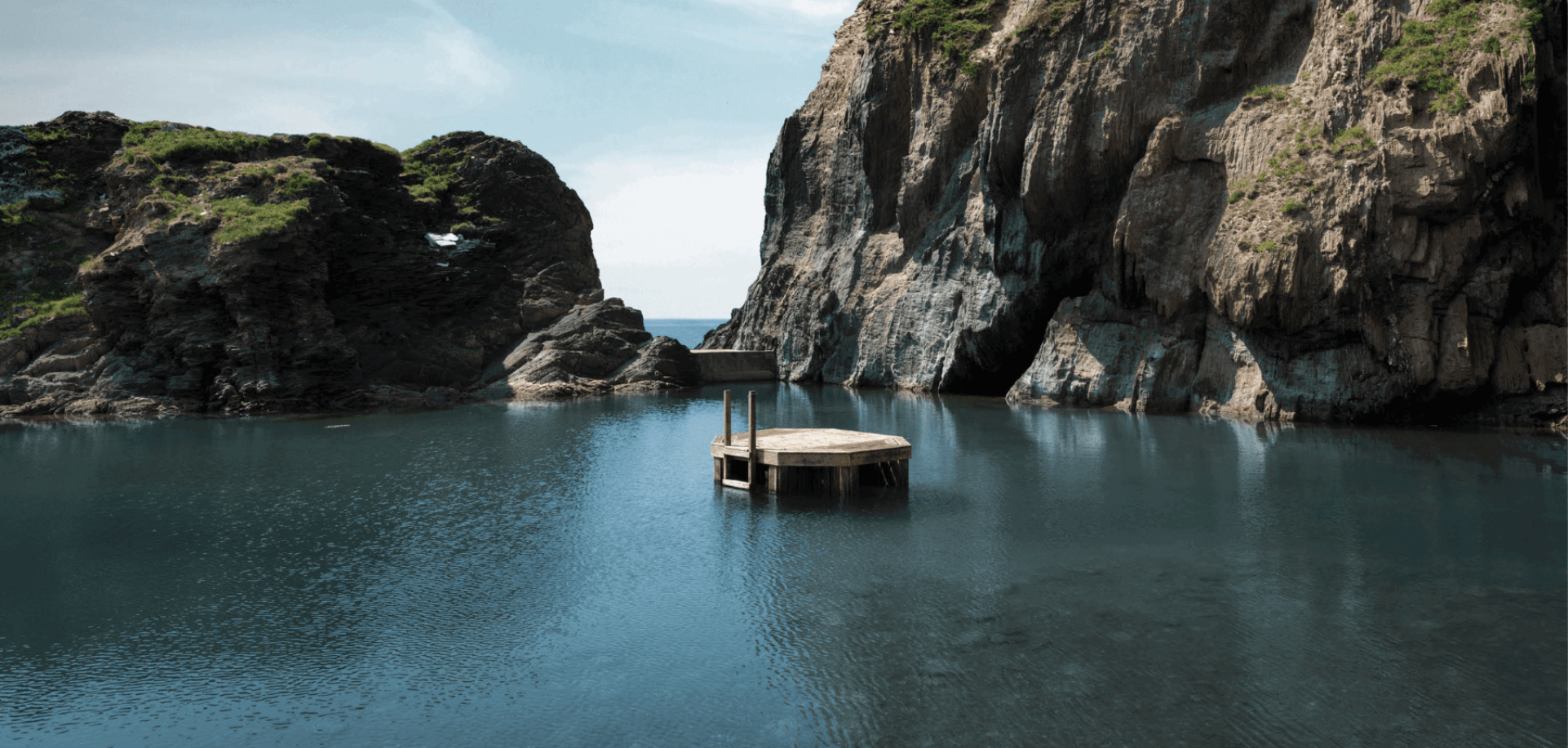 Giles: For me, staying at Burgh Island is as much about not-doing as it is doing. We spend so much of our lives rushing around and constantly on our phones that it can be difficult to just disconnect and slow down. It's the reason, along with historical authenticity, why our rooms at Burgh Island Hotel don't have TVs. Guests can instead slow down at Burgh Island by exploring the beautiful surroundings, relaxing in the mermaid pool, or sitting back and taking part in one of our painting workshops.
AJ: There's an unspoken epidemic of sleeplessness, which mostly seems to have a lot to do with poor sleep hygiene. This can have a serious effect on our physical well-being and mental health. People simply don't switch off and relax before bed in the 21st Century. Are you a good sleeper? Tell me about the art of a good night's sleep, which is the foundation of good health, I know you want guests to have a restful night's sleep.

Giles: I never used to be a good sleeper, especially during my time at boarding school. However, my grandma taught me a technique for falling asleep that would probably be called meditation today, and it still helps me to this day. I can now safely say I could sleep on the back of a galloping hedgehog!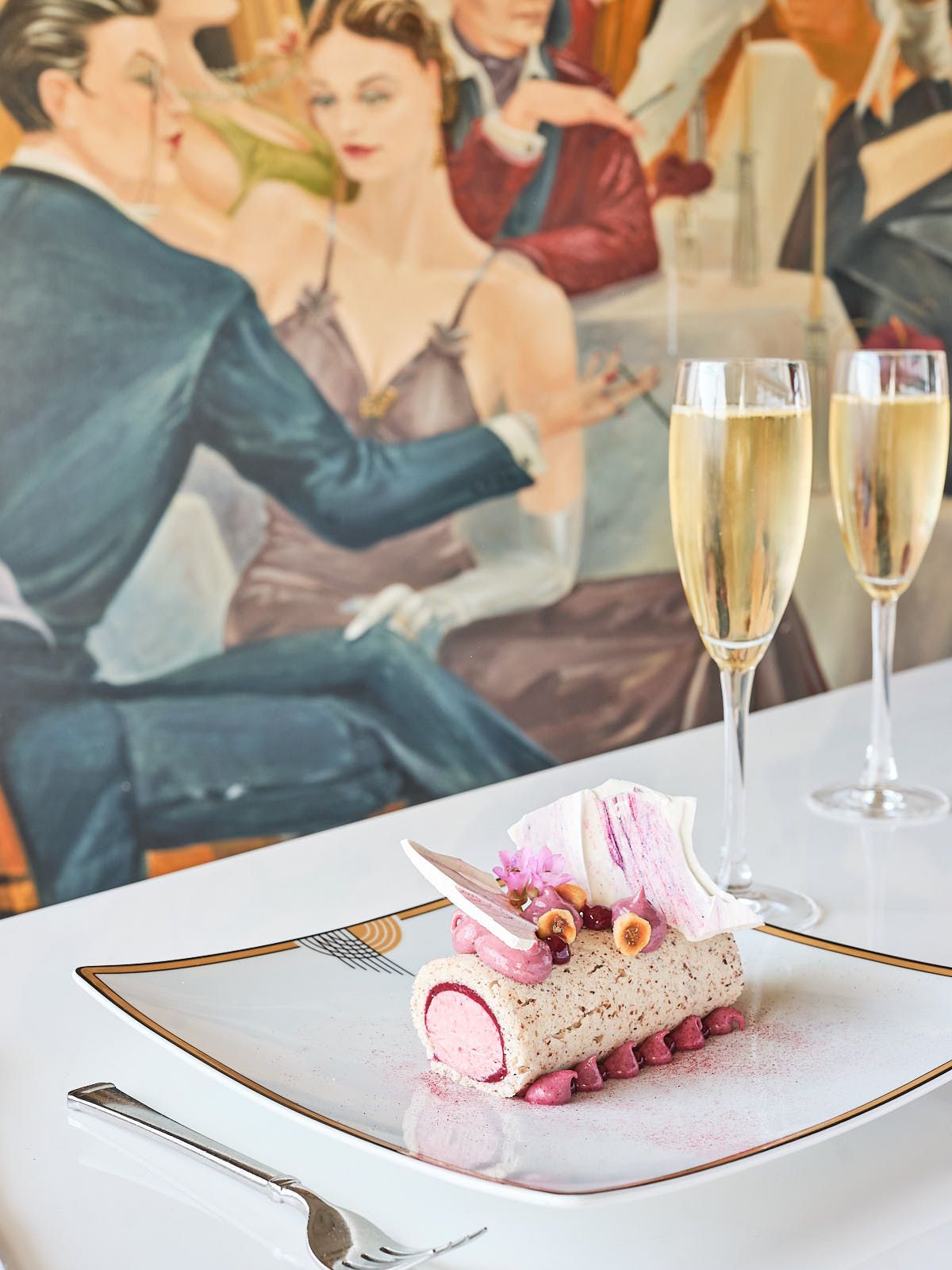 AJ: I remember having the best cocktail I have ever had outside the Dorchester during my birthday visit to Burgh Island Hotel and an exquisite seafood lunch. You have some of the best organic farms in Devon, do you source food from them, how important is the idea of slow food and food as medicine for your hotel guests?

Giles: It is so important to enjoy not only your food but also the company you are with. For my family, dinner has always been a special occasion where we take our time to catch up over some amazing food. I wanted to create this same experience for guests at Burgh Island, who can sit back and relax in our Grand Ballroom, listening to live piano music as they talk the night away.

Celebrating everything made locally is especially important to us, and we are proud to follow a policy of sourcing produce locally wherever possible, meaning that around 80% of our ingredients are sourced from producers within a 30-mile radius of the island.
AJ: Tell me something fascinating that people don't know about the island?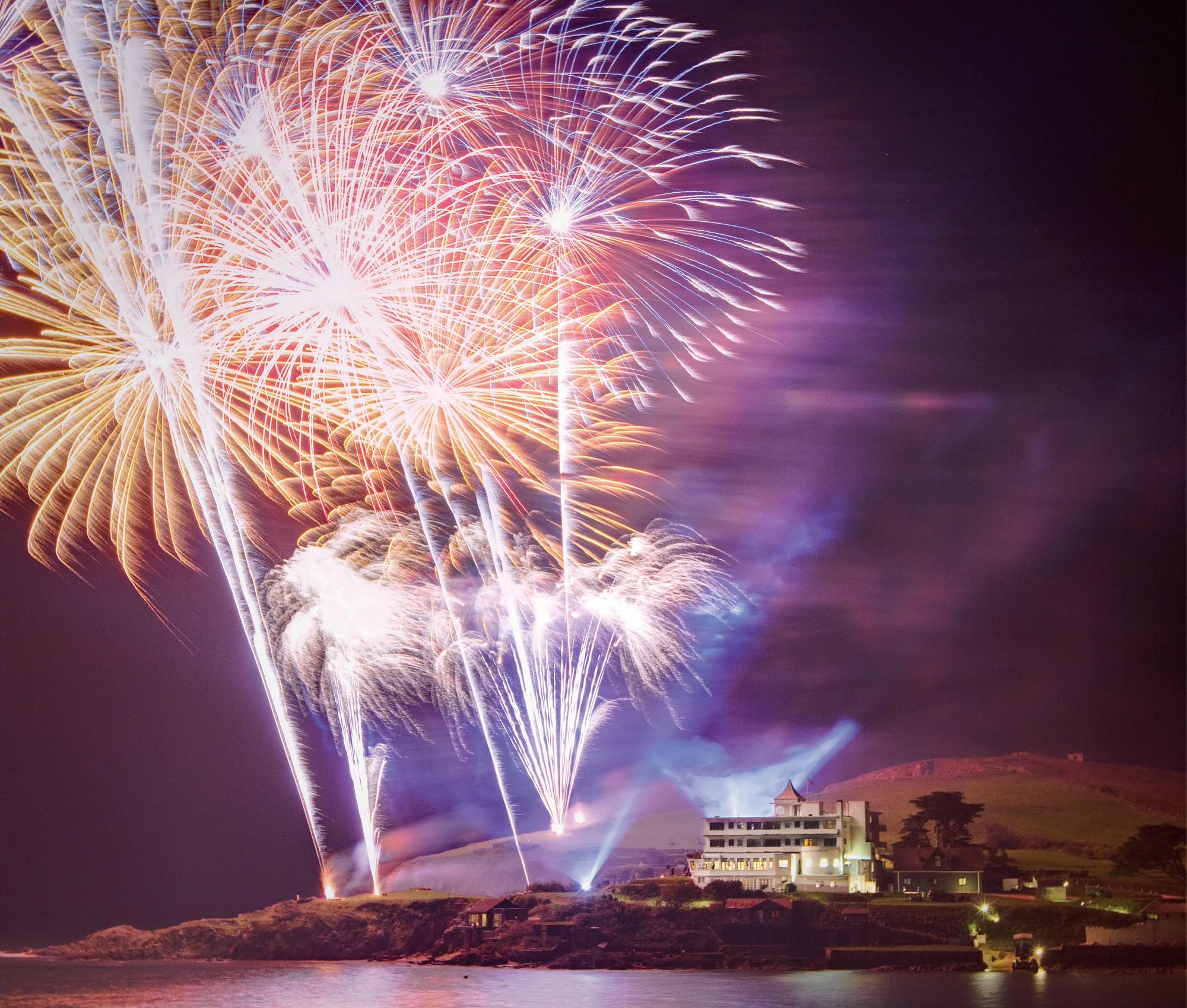 Giles: When I first became the owner of Burgh Island Hotel, I was taken aback by the enduring historical connections the island has with some of history's most influential people. However, what is sometimes more interesting are the myths and legends which surround the island.

Legend has it that Joseph of Arimathea, reportedly the uncle of Jesus Christ, was buried on Burgh Island back when the island traded tin with other parts of the ancient world. To this day his body has not been discovered, yet many believe he is buried deep in a cave once hewn out for storing tin ingots.
AJ: You have 25 suites at the hotel inspired by the celebrated guests who have stayed at Burgh since the Art Deco Age. Who would you love to have met and why and which is your favourite suite to sleep in?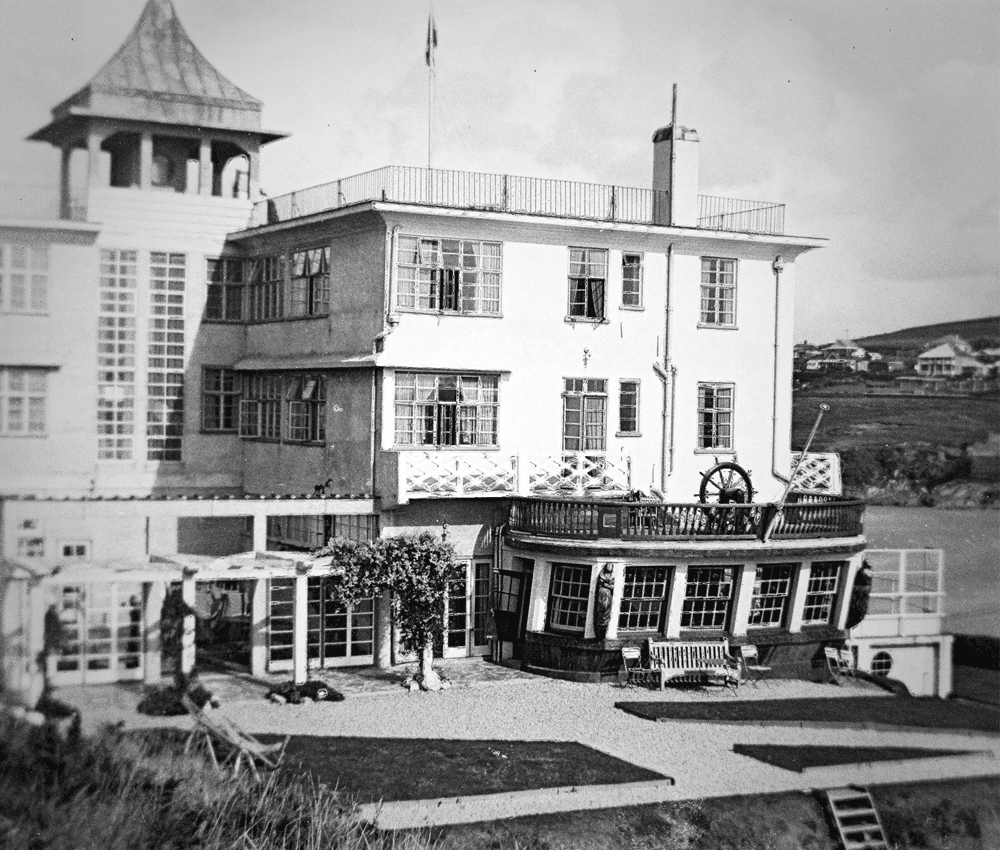 Giles: This is such an interesting question, and I wish I could meet all 25! I think I would love to have met R. J. Mitchell, who designed the spitfire. My father was also an engineer and was part of the team which helped refine the design of the Typhoon. I have a hunch that the two may have met, and it would be fascinating to find out if this was true. I am sure they would have gotten along due to their shared passion for engineering.

My favourite suite to sleep in, however, has to be Agatha Christie's Beach House. Nothing can beat its view of the coastline combined with all the history contained within the room where the Queen of Crime wrote "And Then There Were None" and "Evil Under The Sun".
AJ: I can think of one or two very British iconic hotels that have been ruined by a brutal 21st Century makeover where their exquisite character, heritage and quirks have been ripped out and replaced by glitz and ostentation and what I would call vulgar opulence without character or a sense of place. Are you passionate about preserving Burgh as an authentic Art Deco jewel?

Giles: Of course! Art Deco is at the core of Burgh Island's history, and it would be a betrayal of the hotel's past not to do everything we can to maintain it as one of the best places in Europe today to view classic British Art Deco in all its glory. We recently discovered that Burgh Island has one of the largest Art Deco collections in the world, giving us a certain responsibility as a custodian of this celebrated style of design for the next generation.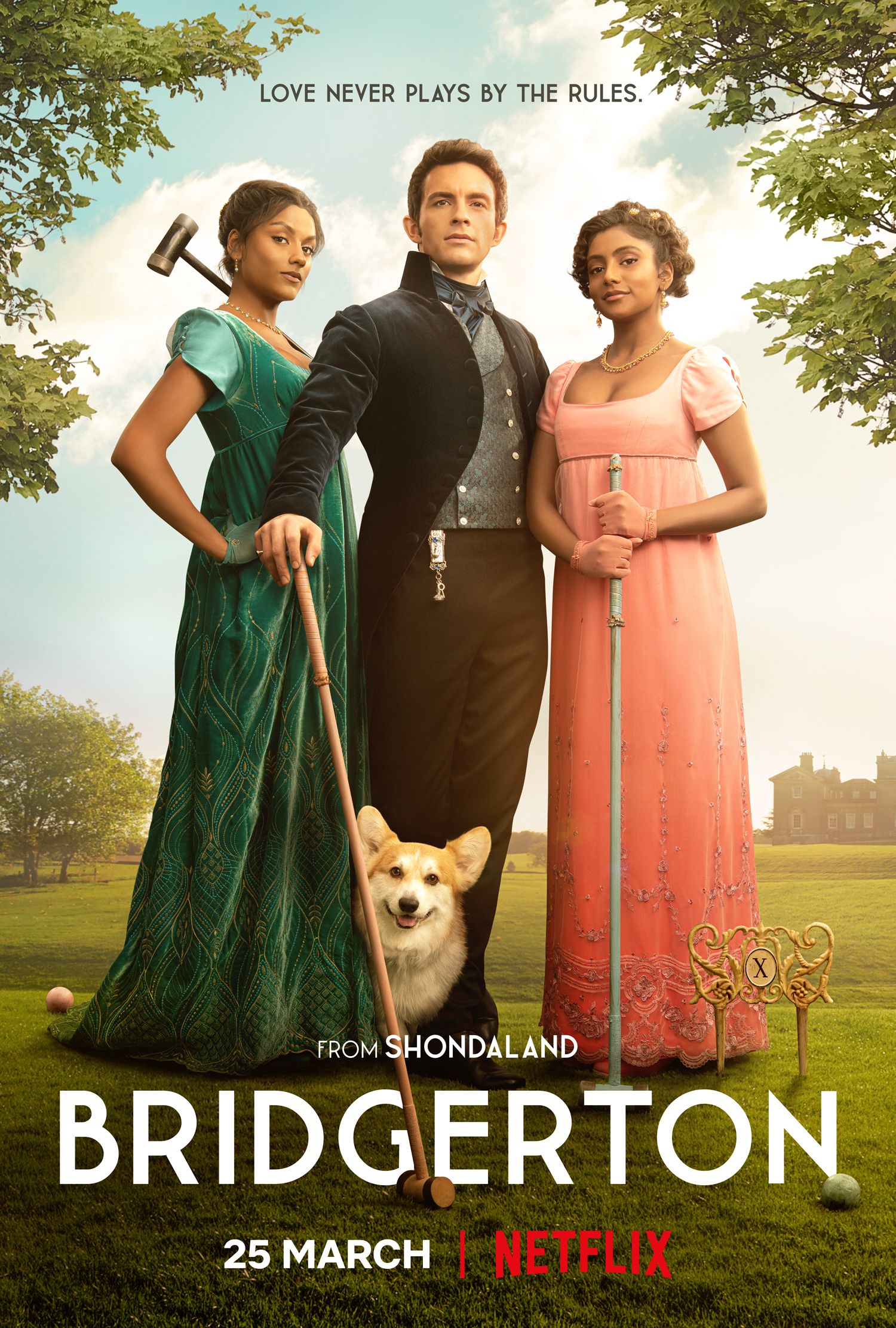 AJ: Croquet is bound to be all rage after the wonderful episode of Pall Mall in Bridgerton. Are you receiving requests from people wanting to step back in time, and dress up to emulate the glamourous Bridgerton siblings?

Giles: It's great to see more people getting into croquet because of Bridgerton. My kids are huge fans of the show, and as a result, we have recently invested in a new croquet set for the hotel. Croquet has always been a part of Burgh Island's history, with guests playing on the island since 1929.  Although we haven't had any guests dressed up as the Bridgerton siblings, we love to see guests give croquet a shot!
AJ: Being an entrepreneur and now a hotelier and the custodian of a piece of British heritage can be both rewarding and challenging. How do you manage the challenges of a busy life where you are responsible for other people? How do you ensure that stress and the demands of modern life are kept at bay?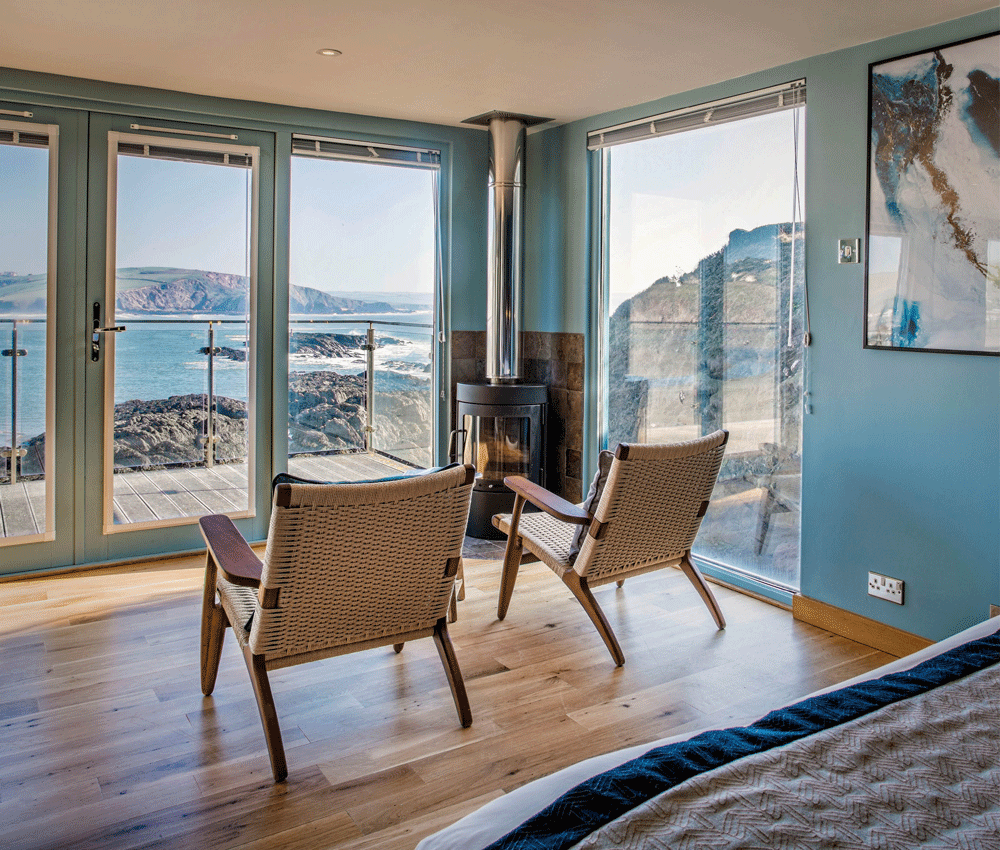 Giles: Being an owner and custodian of Burgh Island's history is one of the greatest privileges of my life but, as you mention, this can sometimes be challenging. As a business owner and a father, I have gone through some stressful times in my life. During these periods I have always remembered the advice my grandma gave me growing up, that worrying does not make anything better. Even if things don't go as I originally expected, I always try to remember how lucky I am to be in my position working with such amazing and passionate people.
AJ: What do you think is the secret to success and having a balance between work and achievement and time to just daydream and switch off?

I often find it hard to switch off, especially since a lot of the people I work with have become close friends of mine. I plan to be better at taking time to slow down and relax in the future! Maybe a trip to Agatha's Beach House is exactly what I need.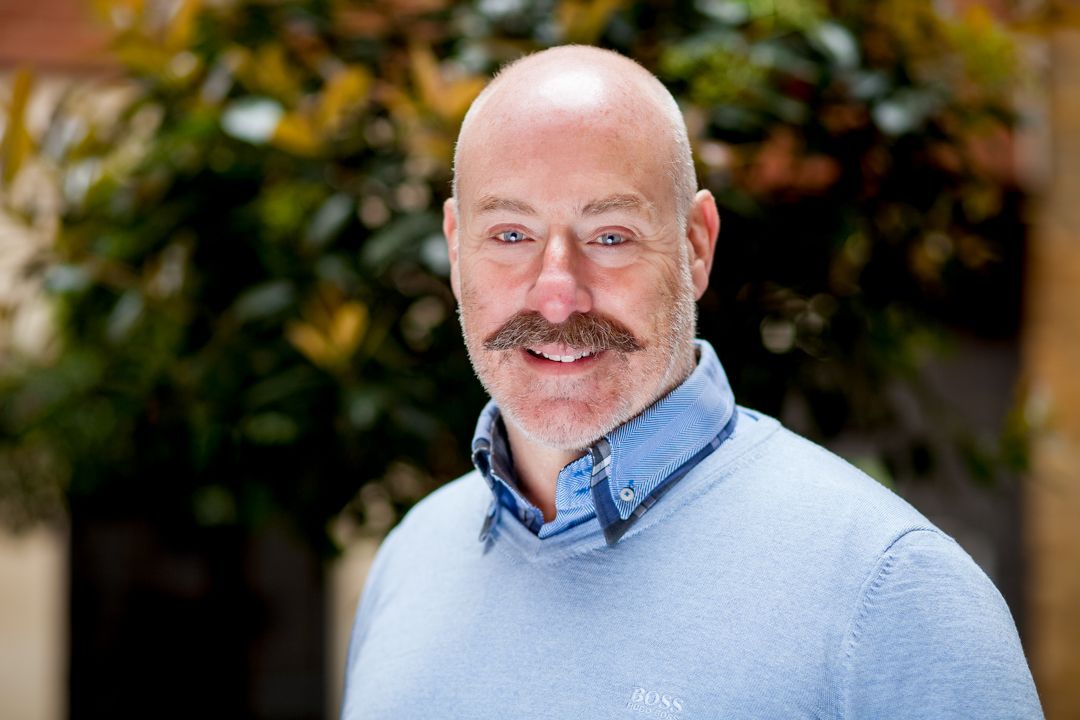 Giles Fuchs, the owner of Burgh Island and its eponymous art deco hotel was talking to Alison Jane Reid, the journalist founder and editor of The Luminaries Magazine.
To find out more about Burgh Island or to book a stay, visit the website.
Watch Bridgerton -The  Viscount Who Loved Me On Netflix and Learn How to Perfect Your Croquet Skills Before a Visit to Burgh
All images courtesy of Burgh Island. Copyright June 2022. All rights reserved.
Feature - Copyright Alison Jane Reid/The Luminaries Magazine, all rights reserved.
Support the Luminaries Magazine and Pay for Journalism You Love Today
We hope you enjoyed this piece of slow journalism. The Luminaries Magazine is people-powered like the Guardian and we are all about great journalism, storytelling and ideas. Become a founding member and pay for the journalism you love. You can either become a monthly or yearly paid subscriber or make a donation.
We are not funded by Google advertising, Facebook or any of the other faceless corporate giants who have far too much power online. We think we should be funded by the community this magazine serves in order to stay independent.
If you are a business or arts organisation, become a founding supporter and we will create your own directory page with live links. Email the editor for details - theluminariesmagazine@gmail.com
About Our Editor Alison Jane Reid
Alison Jane, our illustrious editor, wanted to be a journalist and storyteller by the age of twelve. "I loved magazines and newspapers. I found them enthralling and I relished reading interviews about remarkable people and transformative fashion stories. How could I forget Peter Beard's image of Veruskha as a painted snake, coiled around a tree in the African bush?
I knew with a passion that is what I wanted to do too. After taking a degree in English literature and interning on her local newspaper and radio station in Reading, AJ found her first job as an editorial assistant working for a prestigious photographic journal called The Photographer. After several years, AJ interviewed John Downing, about his celebrated war photography in Afghanistan. That interview led to a 20-year career on UK national newspapers including four years at Mirror Group Newspapers and a decade at The Times Magazine, plus contributing editor roles at You, The Lady, Country Life, ES and The Mail On Sunday, interviewing cultural icons from Karl Lagerfeld to Sienna Miller, Sir David Attenborough and the stars of Sex and the City.
"I had an incredible time working on national newspapers," says AJ. " Sadly, the internet continues to affect newspaper and magazine circulations and quality journalism. The kind of slow journalism that takes time to perfect has been profoundly undermined by fake news, content marketing and clickbait media. I love my profession and I wanted to create the kind of magazine that inspired me as a teenage girl.
"Now, The Luminaries Magazine is the next chapter, as I create a thoroughly independent and quirky arts and culture magazine with storytelling and old-school magazine journalism to reach the world.  If you are reading this, you can help by sharing your favourite articles, telling your friends and becoming a supporter. "
We are not funded by private equity or the huge corporations that increasingly present one view of the world focused on vested interests.
That's why we are people-powered by small subscriptions.
Become a founding supporter today. Subscribe to The Luminaries Magazine.