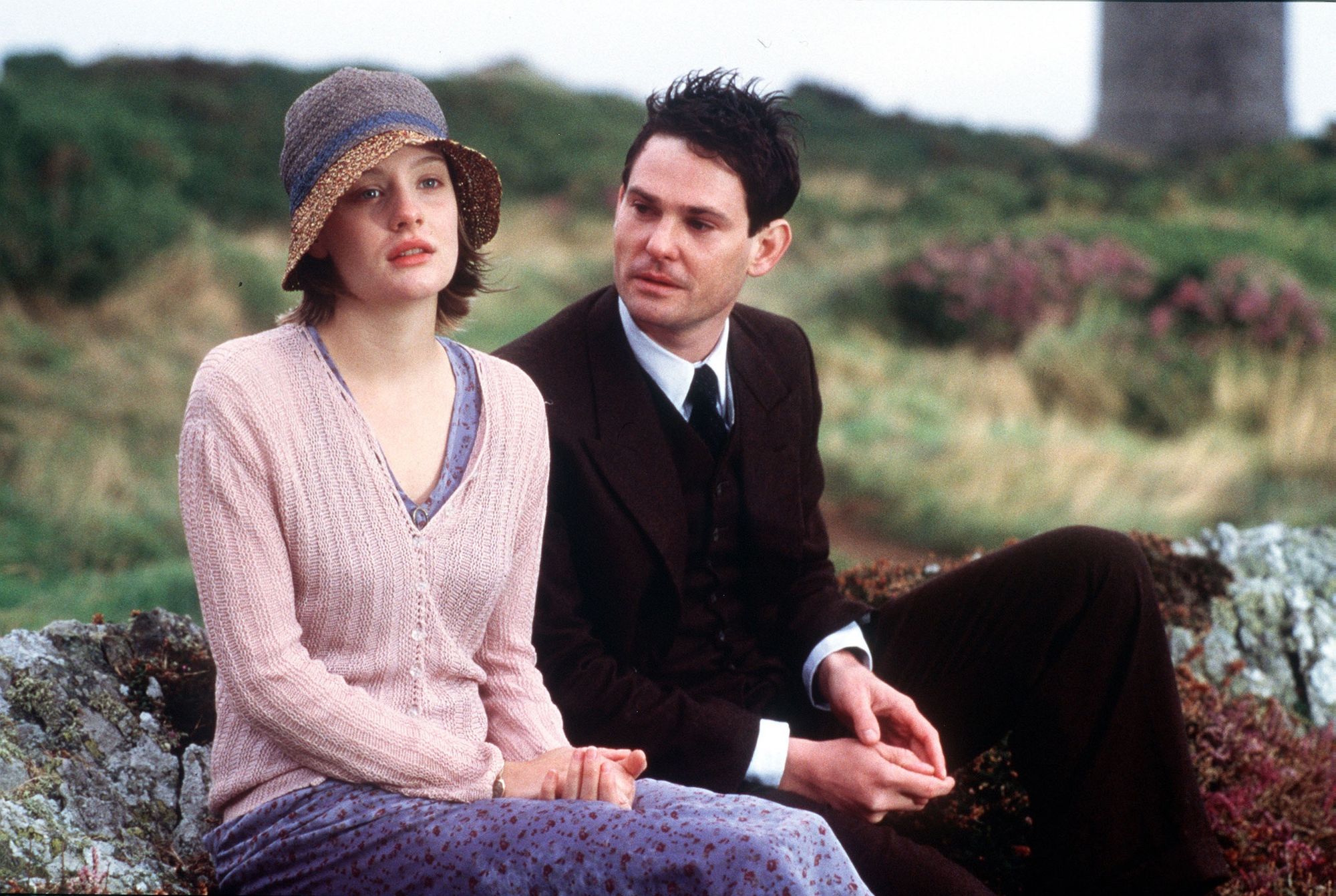 I Capture the Castle
I Capture the Castle, based on Dodie Smith's captivating, coming of age novel is one of my favourite films about the delirious madness of the passage from girlhood to womanhood. It's also a story about class, social mobility, a woman's role in society and the struggles of the writer and artist to succeed.
Longing for Love, New Dresses and Lipsticks
Dodie wrote the book in California when she longed for the England she left behind and the film is faithful to the book and the voice of its author. I Capture the Castle brims with immortal lines such as "I wished I lived in a Jane  Austen novel" and "I shouldn't think even millionaires could eat anything nicer than new bread and real butter and honey for tea."  I recommend watching it late at night or maybe on a Sunday afternoon and wallowing in every girlish moment of whimsy, hysterics, visits to the now mythical department store Simpsons and unreasonable longings for love, for new dresses, lipstick and to land a husband. Well, we are talking about the thirties!
Kitchen Sink Writing
Of course, it helps that our heroine and narrator played by Romola Garai with an exquisite sense of longing, confusion, wise counsel and girlish abandon, opens the story perilously perched in the kitchen sink in a ruined castle, somewhere on England's south coast. Heroines should always live in ruined castles don't you think?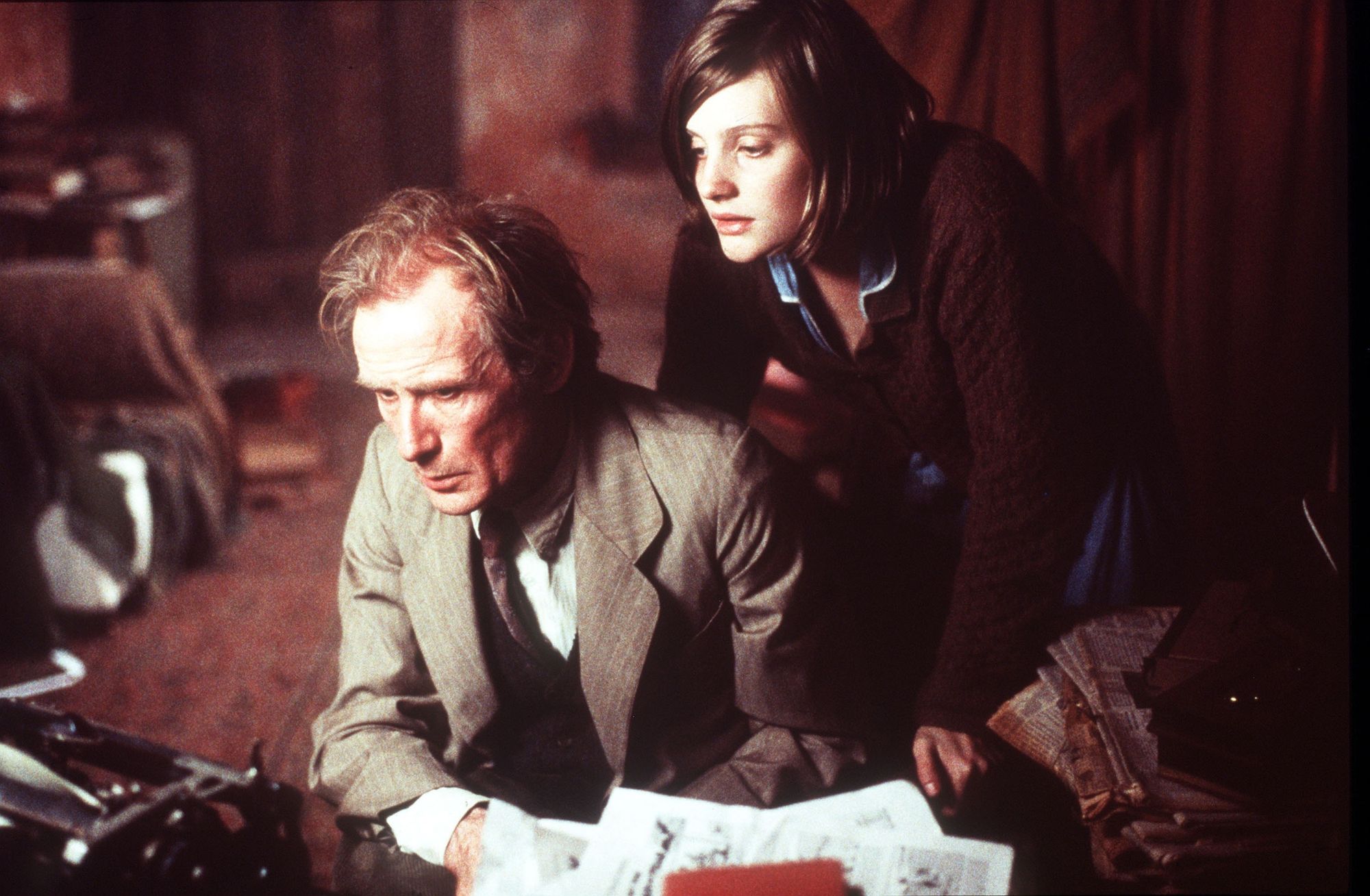 Cassandra Mortmain (Garai) and her beautiful sister Rose (Rose Byrne) live in genteel poverty in a crumbling castle, cut off from the world. It sounds wildly romantic. It is and isn't. Cassandra lays bare the families financial insecurity and hardships, the result of their one-hit-wonder novelist father's writer's block. Years, ago, Mortmain wrote one dazzling book to critical acclaim. Now he is stuck and he is played with a brilliant sense of despair and gallows humour by Bill Nighy.
Cavorting Naked in the Rain
He hides away in his study, unable to write a word, while their beautiful step-mother played by Tara Fitzgerald cavorts naked in the rain to cope and dreams of investing in a pig so that she can put food on the table when she isn't dyeing their shabby clothes lichen green!  
I Capture the Castle is a story of English eccentricity, without in any way ever becoming twee. In fact, it is a story of survival.
Cassandra and Rose despair that they will ever leave the castle, let alone find husbands and worry about how they will live.
Love, Money and Morality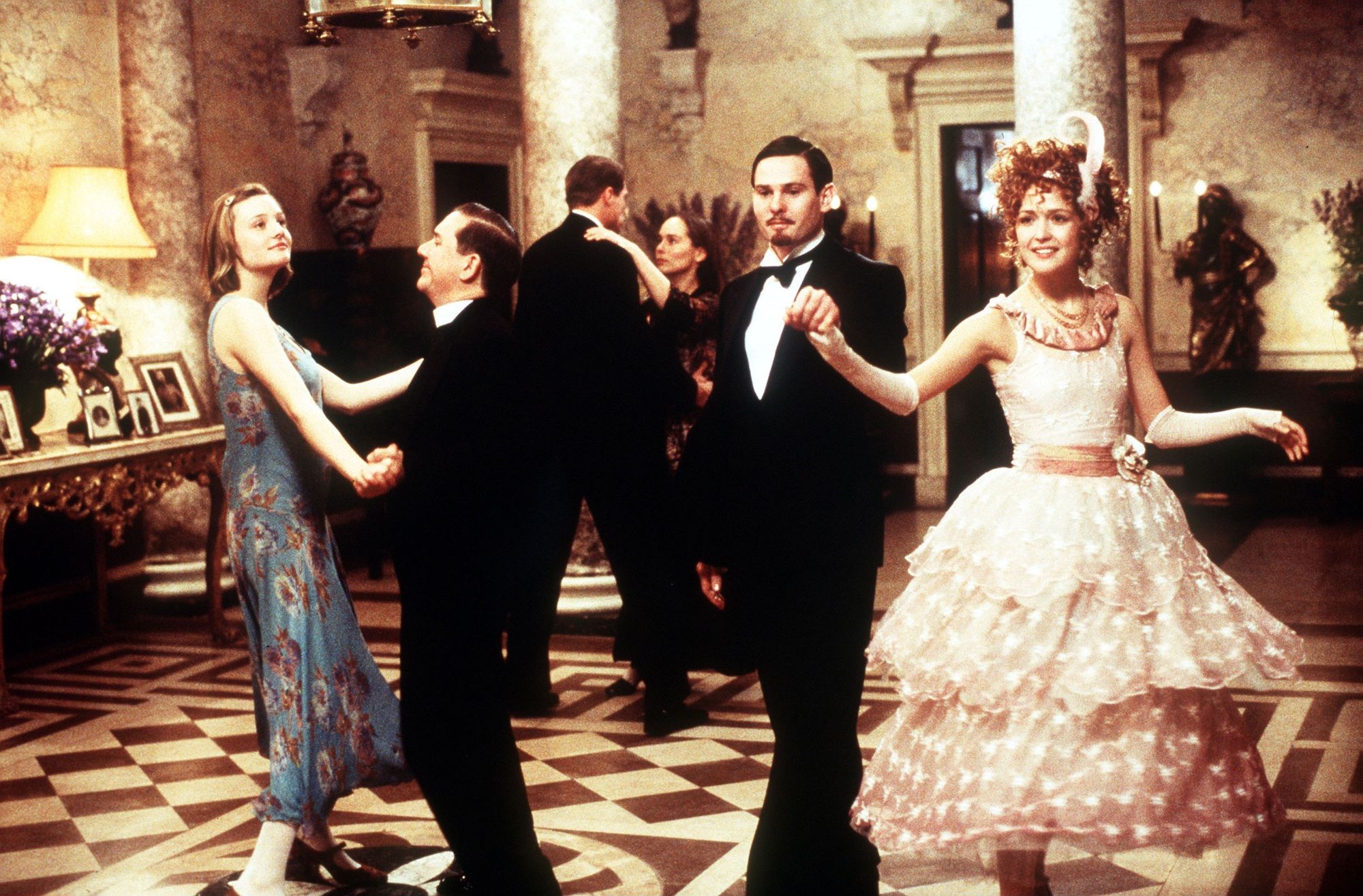 Into this tumbledown, insecure world come Simon and Neal Cotton, the wealthy American heirs to Scoatney Hall, and the Mortmain's new landlords.
Rose sees her one chance to escape and turns herself into a mannered, desperate coquette to ensnare Simon and transform their fortunes, even though she doesn't love her smitten suitor. In fact, she loves his brother.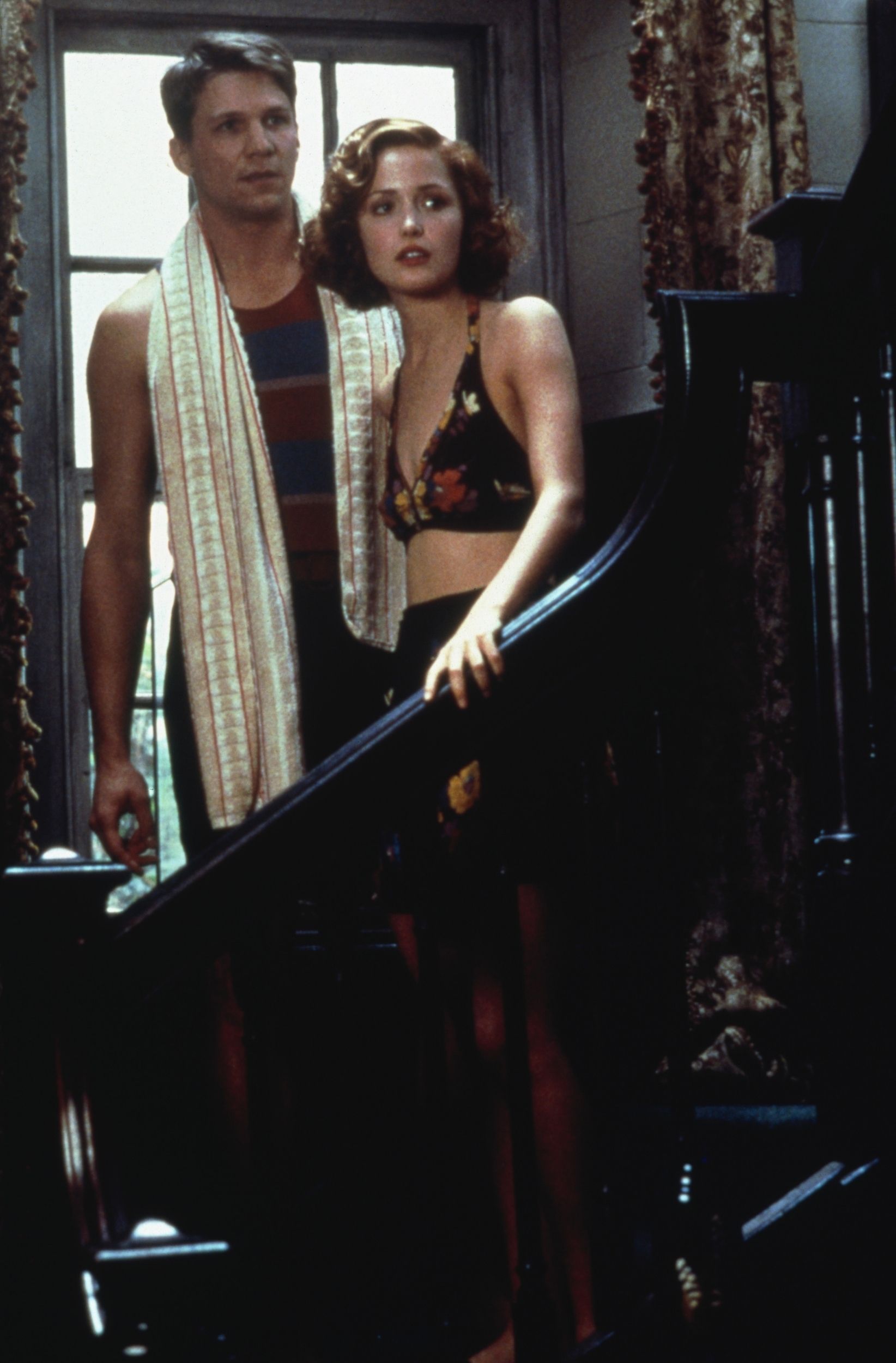 I Capture the Castle is an intense, thrilling story of love and awakening. Along the way, our narrator and her sister come to realise that you can't mess with real love, as they tear around English country lanes, do cartwheels on a darkening beach and then dash up to London to experience the allure of thirties London.
Will Rose learn that all the dresses in the Simpsons are not worth marrying for money, not love?
Watch I Capture the  Castle on BBC iPlayer
Lovesick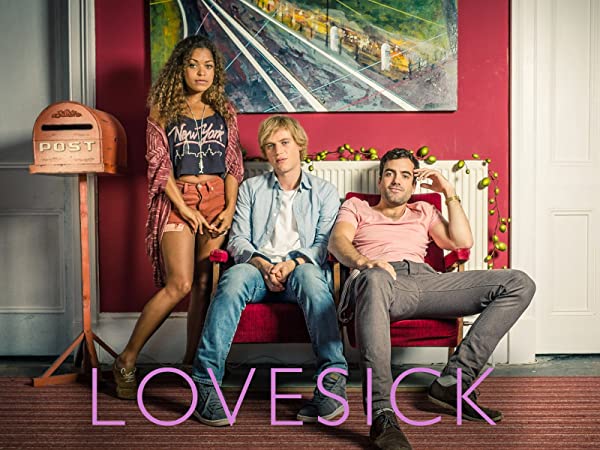 Lovesick really captures the idea of love coming along every minute when we are in our twenties, as a celebrated naturalist once told me in an interview.  
What really makes this series a room com jewel is the chemistry between its four lead actors - Johny Flynn, Antonia Thomas, Daniel Ings and Joshua McGuire.
The series catapulted me straight back to my time at university and the sense of free-wheeling, carefree friendships I miss. It's where I nurtured my love of cafe society and the art of hanging out, where nothing and everything just happens.  
A New Love Every Minute
Johnny Flynn is our lovesick swain, the sweetly, carelessly inept Dylan, who thinks he is in love with every woman he meets leading to a trip to the sexual health clinic and a diagnosis of chlamydia that does absolutely nothing to dent his sex life! This is Dylan's messy, funny and strange aversion therapy and way of avoiding the real thing with his flatmate Evie played by Antonia Thomas, one of the most charismatic actresses of her generation.
Romance and Misadventures
Let me warn you, this series is completely addictive and you won't be able to help yourself racing through Dylan and Evie's lightning-fast romantic misadventures as they experiment with a commitment to anyone but each other.
Tom Edge's will they or won't they writing is authentic, razor-sharp and a delicious ode to friendship, love, fear and failure. Along the roller coaster ride, we are taken on all manner of adventures, from the death of Evie's father to wild camping in the highlands as the fab four friends, Dylan, Luke, Evie and Hamish fall in and out of love, lust and disappointment and self-discovery.
Love, Friendship and Sexual Discovery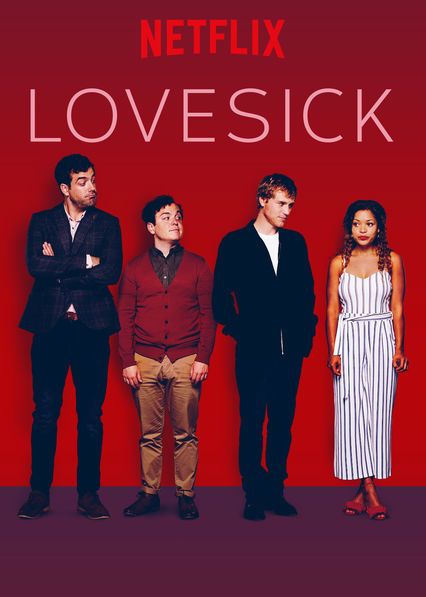 Lovesick is a rom-com and poem about the importance of love, friendship and accepting help when we need it. The only thing that is a bit odd,  is that the series is set in Glasgow, but none of the main characters speaks with a Scottish accent. Frankly, in the end, I didn't give a damn, even though I am half Scottish because the drama is so flipping brilliant!
Watch Love Sick on Netflix  
I'm Your Man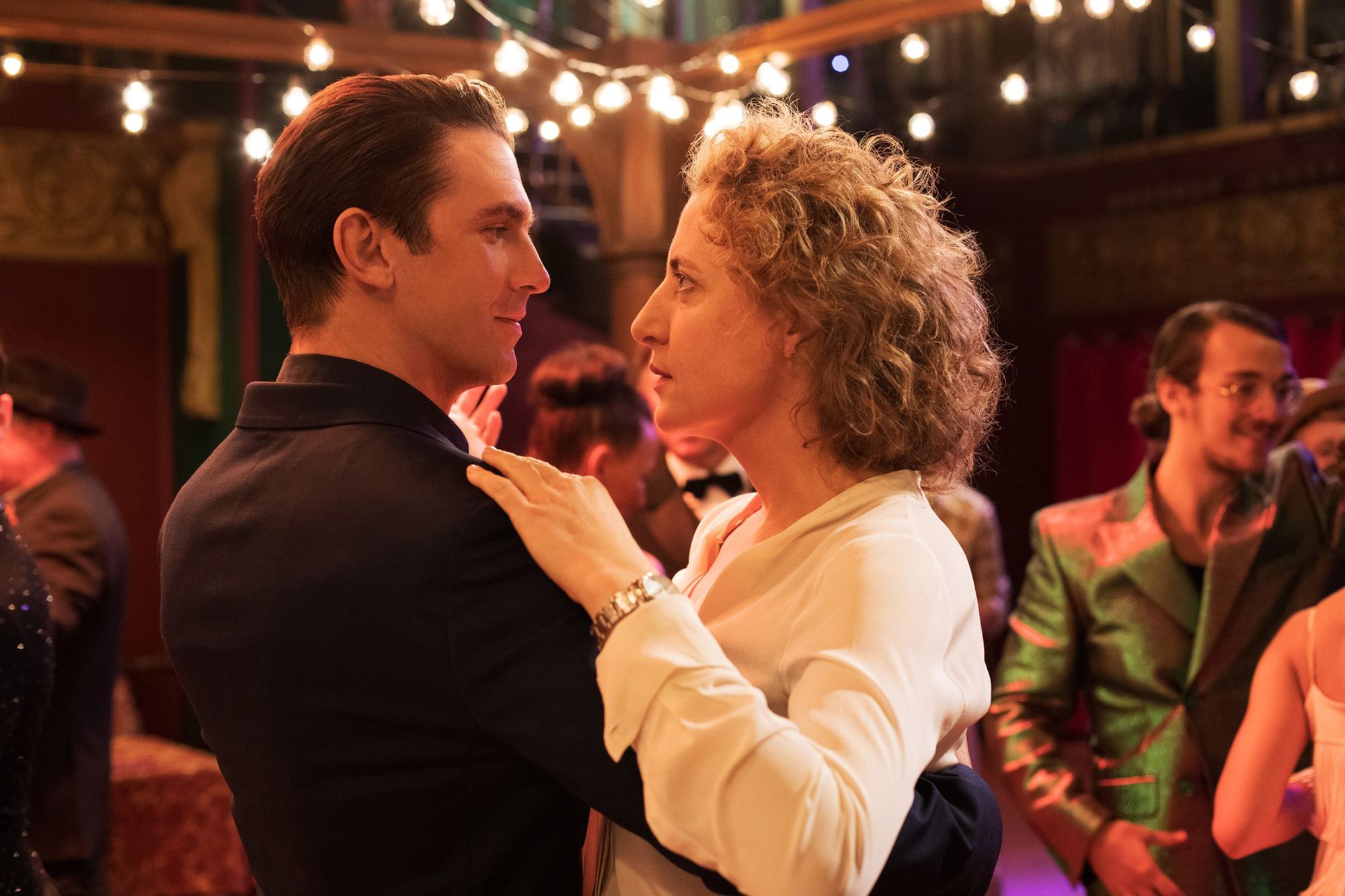 I'm Your Man starring Dan Stevens and Maren Eggert is an intelligent, strange and linguistic exploration of love, loneliness and the nature of true experience. Not only does Dan Stevens speak fluent, elegant, poetic German; he also makes one hell of a robot lover! Maren Eggert plays his feisty, disaffected human love match. She is a cross between Ingrid Bergman and Katherine Hepburn in this sci-fi, from com that crackles and sparkles with the yin and yang chemistry between its leads.
Maria Schrader a Director  to Watch
The film is the opposite of all the homogenised films that currently emanate from Hollywood. It's polished, beautiful to look at and profoundly thought-provoking.   Emmy-award-winning Maria Schrader is a director and writer to seek out and champion. Read the long-form review here and watch the film on Curzon Online.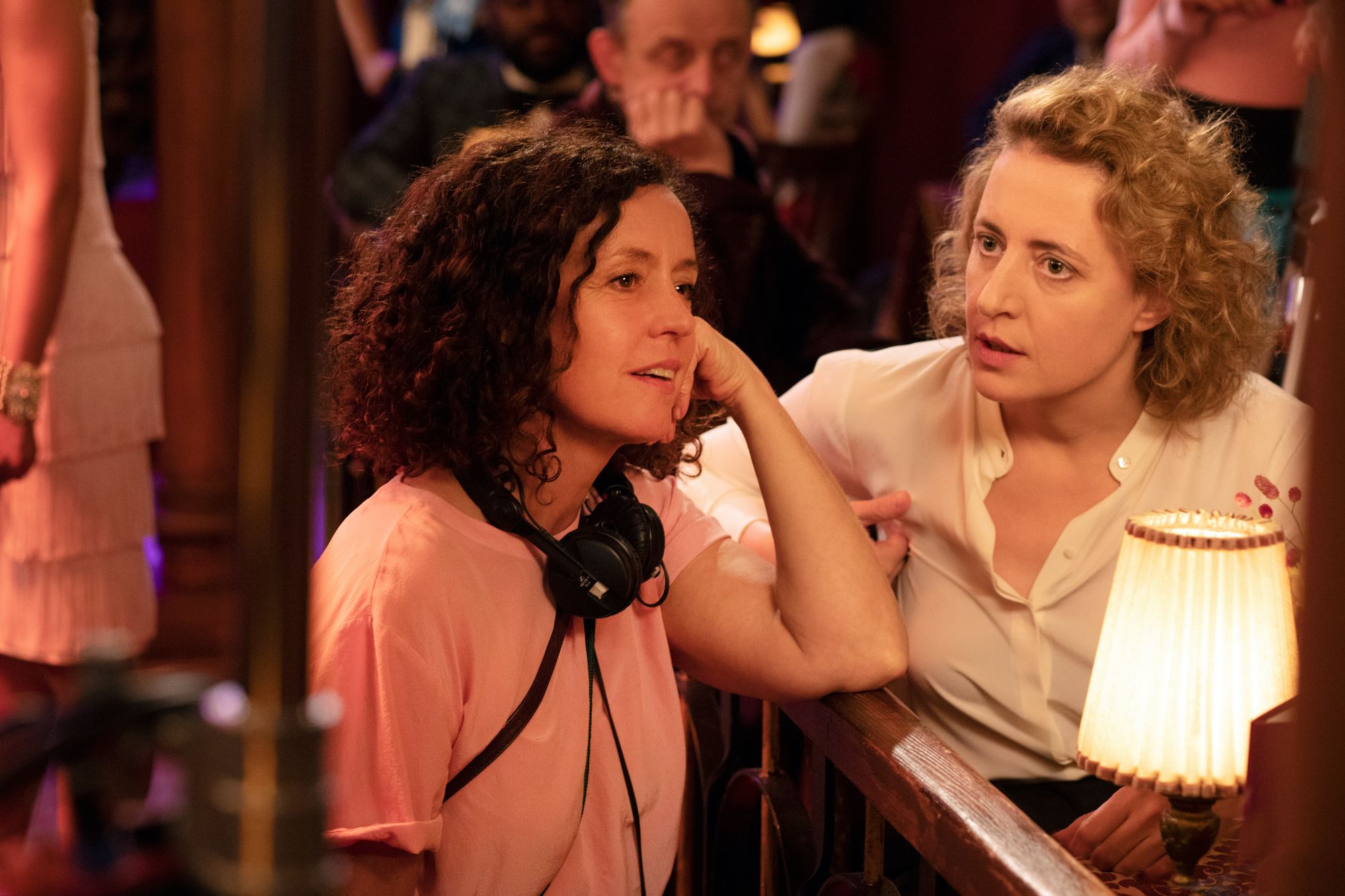 For more from Maria Schrader, watch her Netflix drama series Unorthodox starring Shira Haas as a young Hasidic Jewish woman who takes flight from an arranged marriage, where even the way she has sex within marriage is controlled, spied upon, loveless and monitored by the interfering matriarchs.
Tribalism and Rules
Haas triumphs in the role of Esty, conveying a young girl's individuality, vulnerability and a spirit crushed and consumed by rules and cruel conventions. The rules include having all her lovely hair shaved off and being denied access to all the little things that most of us take for granted from going for a swim in a lake to being able to openly learn to sing, go dancing in a club or sit in a cafe eating a ham sandwich.
Unorthodox gives us a remarkable window into a way of life that remains closed and cut off to outsiders with the wedding preparations, clothing and customs as an authentic highlight rooted in tribalism.
Longing for Simple Freedoms  and Self  Expression
The drama moves seamlessly back and forth between the day to day life of the strict religious community in Williamburg and Esty's first,  tentative, poignant experiences of freedom, culture, self-expression and friendships with a group of gifted musicians in Berlin. Then her past tries to claim her and take her back.
Will she resist or go back?
Watch Unorthodox on Netflix
Purgatory
The opposite of love is Purgatory. The Oxford Dictionary definition of purgatory is a state of suffering and extreme unpleasantness. This is the precise world we glimpse in Jack Stockley's terrifyingly authentic, subtle, fifty shades of blue, directorial debut film short about domestic violence. It's the story of Lilith who is engaged to Adam.
The film nails the story of domestic violence from the inside in less than 30 minutes with powerful and authentic performances from its two leads Shaylyn Gibson and Scott Hume. Everyone should watch this film so they understand exactly how the abuser operates, so the cycle can be broken.  
Living in Hell
There is no colour in Lilith's world. Instead of this being the happiest time in her life, as she nervously fingers her engagement ring, we soon learn that she is living in hell with a monster. A monster who could kill her if she doesn't wake up.
Stockley's confident, sinister, claustrophobic storytelling succeeds in showing us the audacious mind of the abuser and how insidious, dangerous and subtle so much domestic violence can be. Especially when it takes place behind closed doors away from friends and family.
Given Stockley made Purgatory on a  modest budget of £5,000, I can't wait to see what he does next.  
By day Adam uses a system of ridicule, insults, threats and the briefest displays of affection to control Lilith. By night he drugs and sexually assaults her in her sleep. When she wakes, looking like a ghost, groggy, confused and in pain, he casually checks that she doesn't remember anything and then he dismisses her fears that something is seriously wrong by calling her "a lazy bum" and telling her she doesn't need to see a doctor.
Adam controls Lilith by isolating her from her family, having groceries delivered and criticising her appearance and decision making. These are all red flags.
How Abuse Starts
This is how the abuser operates. You might think it could never happen to you, but the stats tell a different and bleak story. It often starts with the smallest criticisms to undermine and demolish the will and confidence of the victim and then progresses into absolute control and then threats and ever-increasing acts of violence.
Don't wait until you have been robbed of your confidence and will to leave. Tell someone, ask for help and leave.
In 2018/2019 2.34 million people in the UK were victims of domestic violence and 14 women and  2 children died during the first lockdown at the hands of a partner or ex-partner.
If you or someone you know is affected by domestic violence please get help now.
#breakthecycle
Refuge 24 Hour Helpline
Radio
Radcliffe and Maconie
All is well when Radcliffe and Maconie are on-air exploring a cornucopia of music and chit chat that is like taking a holiday wherever you happen to be.
Radcliffe and Maconie  on BBC Sounds
Composer of  the Week -  Erik  Satie
This week, Donald Macleod looks at Erik Satie as a trailblazer and humourist as well as his penchant for composing in threes, his copious, playful and highly idiosyncratic writings and his serious side.
Listen to  Erik Satie on BBC Sounds
We hope you enjoyed this independent film, drama and radio review. Support our arts and culture journalism and become a supporter today and share the magazine we friends and people you know will love The Luminaries Magazine. Subscribe here.