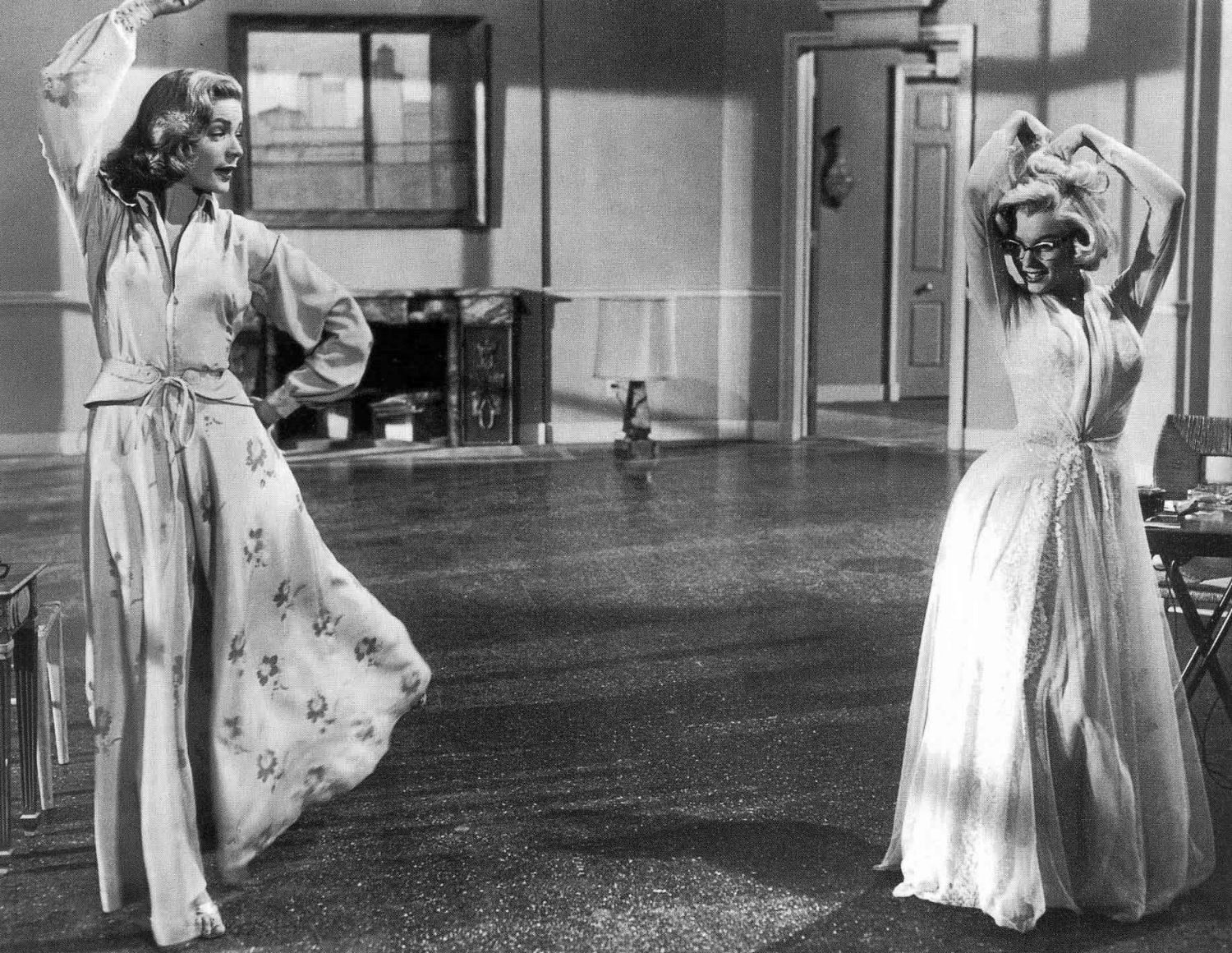 Reader, I woke up this morning and the first thing that popped into my head was the dreamy film How to Marry a Millionaire, starring three peerless leading ladies: Marilyn Monroe, Betty Grable and Lauren Bacall. What a dream team! I couldn't stop myself from thinking about how utterly sublime and polished they look in the cream of fifties fashion and fripperies and how much fun they are having getting ready to go out to dinner, parading on the ski slopes or taking a star turn at a fabulous fashion show; and all the while making a mess of finding their quarry - a very rich man to snare and marry!
Then, over the weekend,  I couldn't take my eyes off Grace Kelly's delectable wardrobe (or Cary Grant's) in How to Catch a Thief. Oh for the iciest blue evening gown and monochrome bathing ensemble to turn heads! Doesn't Cary look like heaven as the most soignee jewel thief in Breton stripes?
These classic films offer the perfect injection of glamour and escapism and I will take it hook, line and sinker and four inch goddess platforms! The other classic film masterpiece I can't get enough off is Love Affair starring Charles Boyer and Irene Dunne. Read the review here and watch it on BBC iPlayer. Irene's sensuous satin gowns and jewels make me purr with pleasure. I would like to dress like Irene morning, noon and night and settle for a life of pink champagne! I am sure the journalism and storytelling would flow.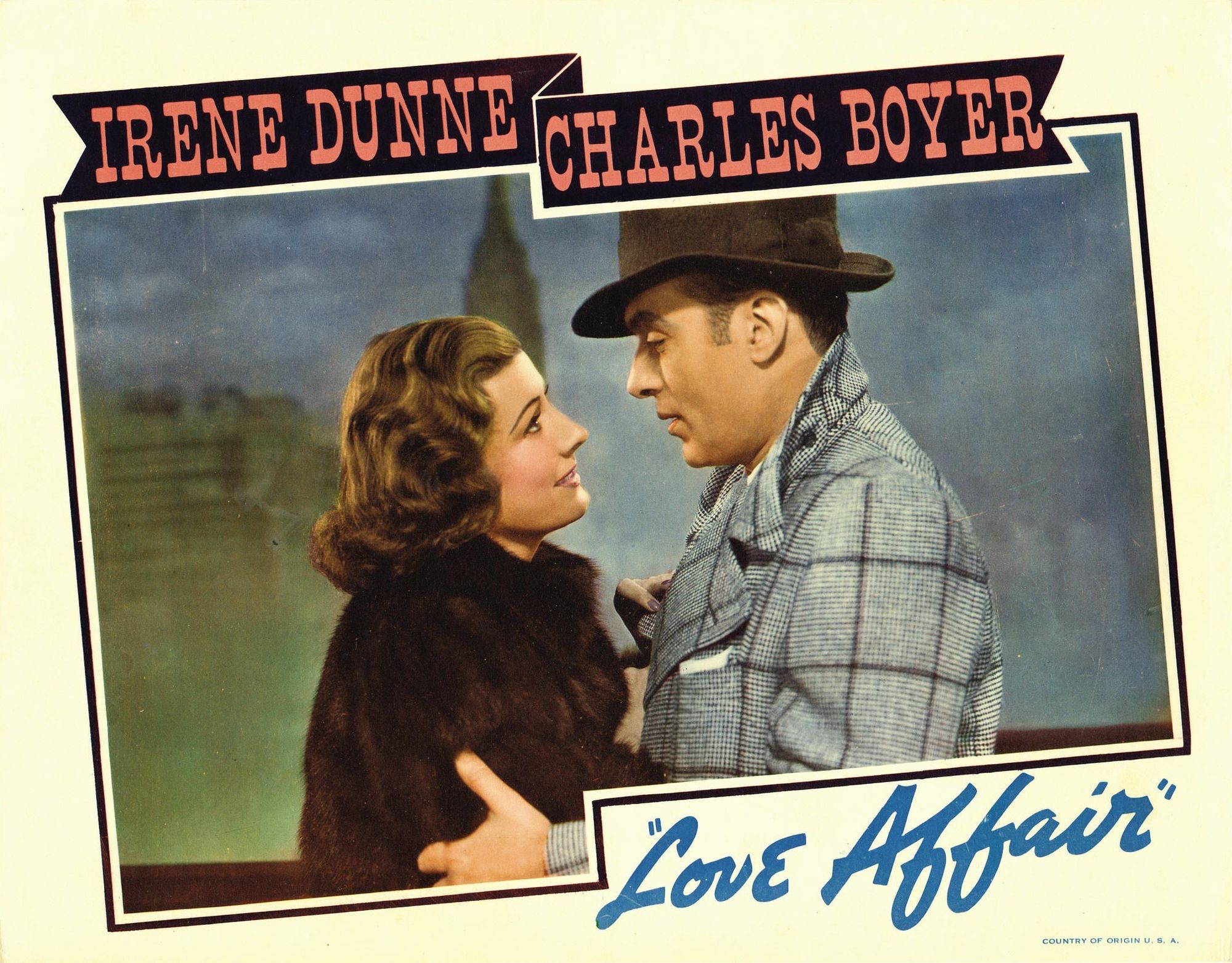 The truth is that I long for glamour don't you? Are you musing on exciting opportunities to dress up, not down, go out to dinner, mooch around the V&A all day, catch a train or a plane to somewhere, anywhere, that is vaguely exciting again?! I would at least like to have the possibility of catching the eye of a modern Cary Grant again after a year of spending my time chained to my laptop, under virtual house arrest, or going for a walk and having to say hello or chat to people ten feet away.  Though I did have a fascinating, socially distanced conversation with a sartorial and fascinating gentleman in his ninth decade that I run into when I am out walking in the Aquascutum Viscountess coat! Damn! Why can't he be forty years younger?! Charles and I land up talking about fashion and Hollywood. Back in the late forties and early fifties he worked in the haberdashery department at Harrods before setting up his own gentleman's tailors.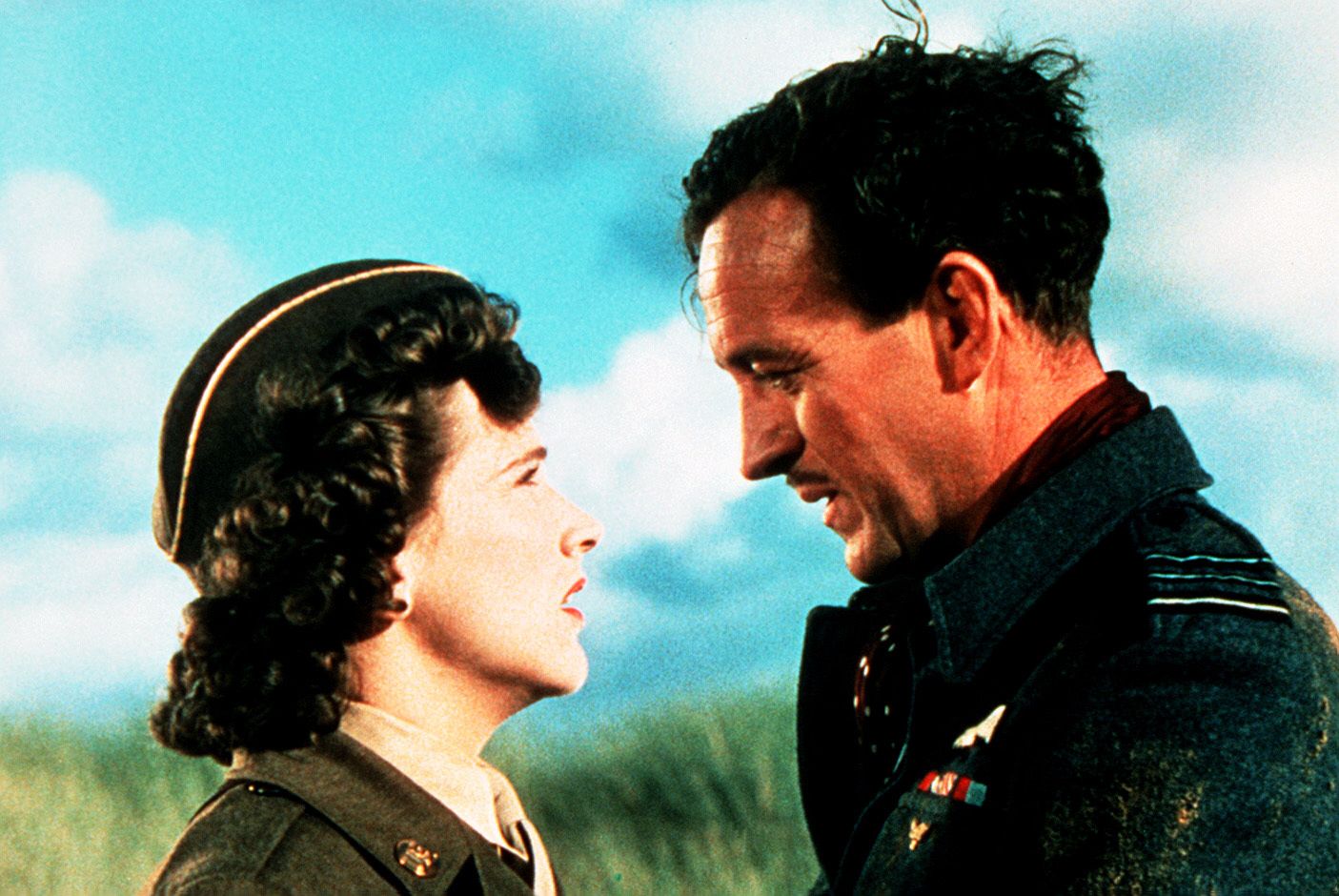 One day David Niven came in with his fiancee Hjordis, after the tragic death of his first wife Primula. It turns out they were setting up house, and the only place to buy the very best linens, sheets and homewares was of course Harrods. "David was immaculately dressed and had beautiful manners," he tells me with a twinkle in his eyes. "He came up to my desk with his wife to be who was very beautiful, cheekily pinched her bottom and proceeded to to focus on pillow shams and eggs whisks, he was charming."
Now I have a confession to make. I've developed a naughty habit of working in my La Perla satin pjs at least for half the day. I tend to get dressed around lunch-time or maybe even later! Wearing satin PJs for work with a throw it on, eternally forgiving, Audrey Hepburn boatneck wool top ( like the one Audrey wears for apres ski in Charade) got me thinking about wonderful the classic films we can all wallow in to help nurture and rebuild our social confidence. Films to transport us and help us get ready for a swell summer of dressing up, promenading and looking forward to the moment we can sit in a marvellous cafe and watch the world go by again and never, ever take that for granted ever again.
Here's my top ten list of divinely glamorous and escapist romantic classic films to get you ready for love, life and adventure!
How to Marry a Millionaire
How to Marry a Millionaire stars Marilyn Monroe, Lauren Bacall and Betty Grable as three friends who are down on their luck models who set up home together to snare rich husbands. Their quest for a wealthy beau doesn't quite go according to plan. They seem to have a genius for attracting men without a dime. But they do have a lot of fun and plenty of occasions to look a million not finding their elusive Mr Big and New York has never looked more iconic.
Watch How to Marry a Millionaire
Brief Encounter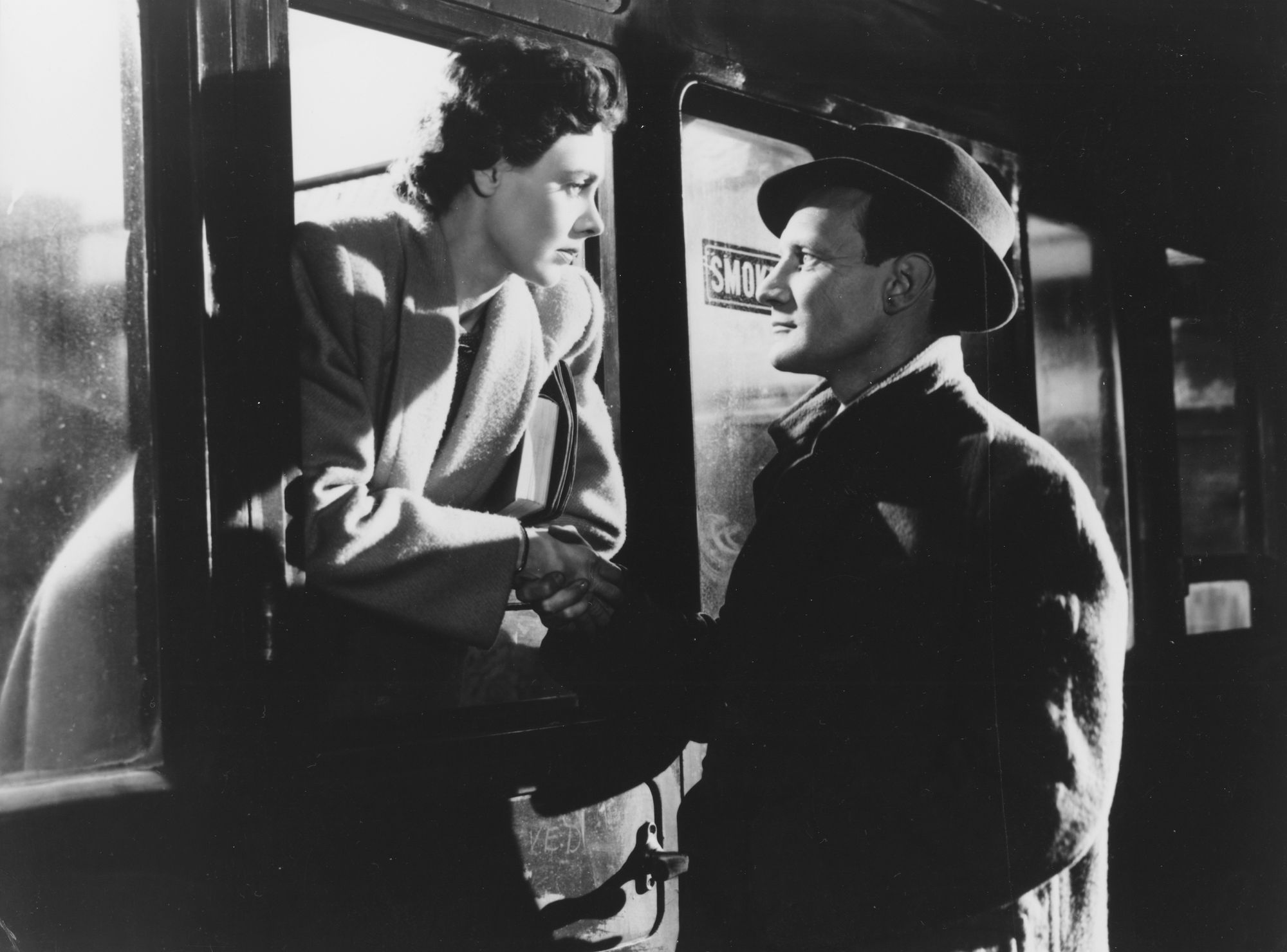 Brief Encounter, David Lean's shimmering, black and white film masterpiece of Noel Coward's play about an illicit wartime love affair between two married people is widely considered to be the greatest British film of all time. All the elements are there to create an indelible love story that captivates from the moment the story opens with Celia Johnson narrating her story as a sort of confession to her sweet, smart and affectionate husband Fred.
Much of the story takes place at Carnforth Railway Station which symbolises the fleeting nature of our lives and beginnings, partings and endings.
The story of Brief Encounter celebrates the random nature of life. A woman gets a piece of grit in her eye and a kindly fellow passenger happens to be a doctor and comes to her aid. Out of a random act of kindness a friendship develops which turns into love over lunch dates and afternoons at the cinema. A forbidden love as both Alec and Laura are married to other people.
The film exudes a rare intensity which begins the moment we hear Rachmaninoff Concerto No 2 for Piano coursing through the film with such passion, such emotional violence. The acting is marvellous too. Celia Johnson was nominated for an Oscar for her portrait of the tormented, ordinary middle class housewife who for a moment considers suicide as the only way out the misery and unhappiness she feels at thought of never seeing Alec, Trevor Howard's character ever again.  While the lush black and white cinematography lends a magnetic, other-worldly intensity to the film which only adds to its timeless, electrifying power.
To Catch a Thief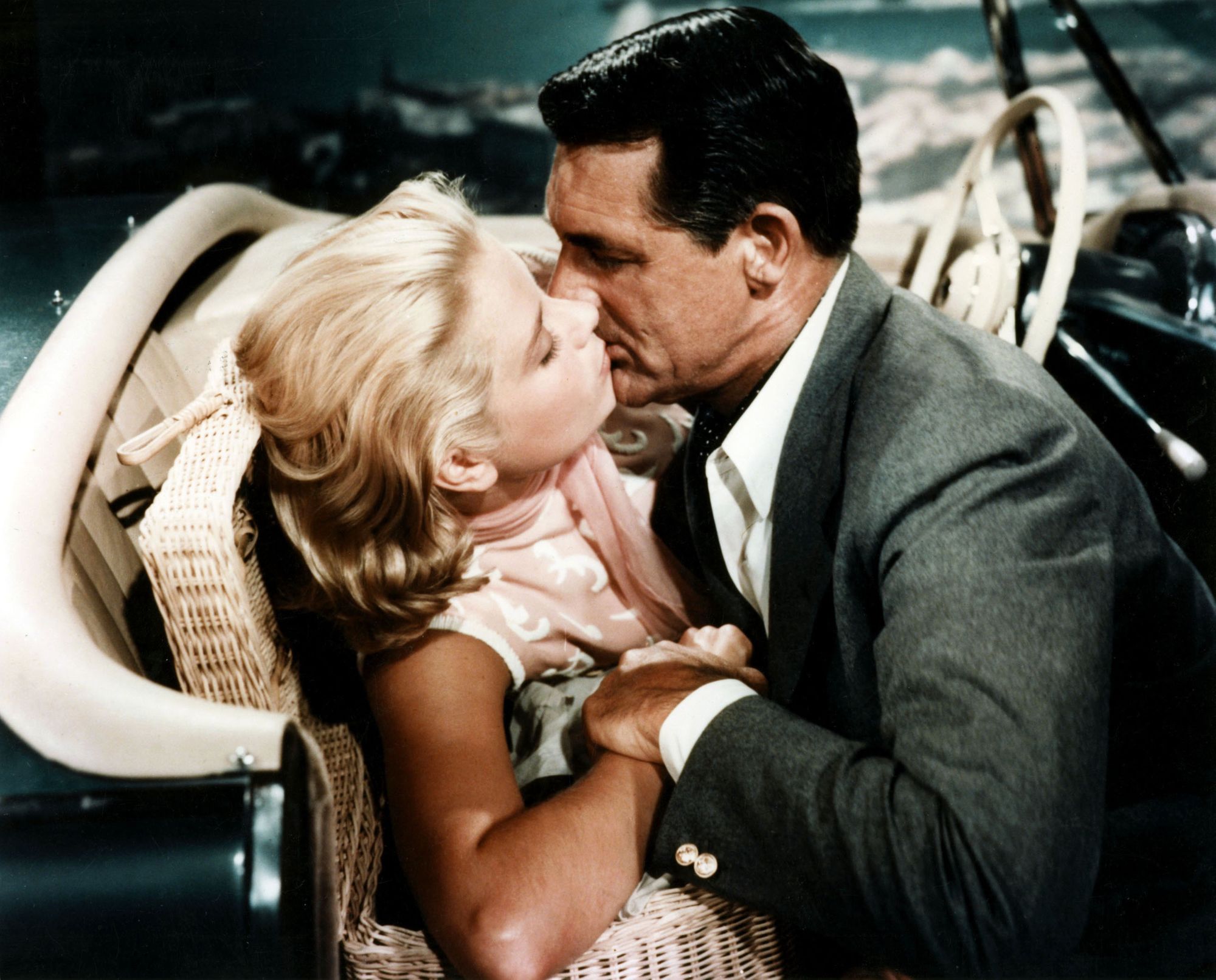 Give me Grace Kelly and Cary Grant in the South of France in Hitchcock's sparkling comedy thriller To Catch a Thief any day of the week. Especially Friday. It's the perfect way to start the weekend. The chemistry between Grant and Kelly is pitch perfect. I want to steal Grace Kelly's American heiress's wardrobe and move to the South of France and wear ladylike gloves for driving very fast. The script sparkles and shines as much as the diamonds 'the cat' wants to steal. Oh and look out for the fireworks scene where the lovers kiss. I am sure I saw stars!
Love Affair 1939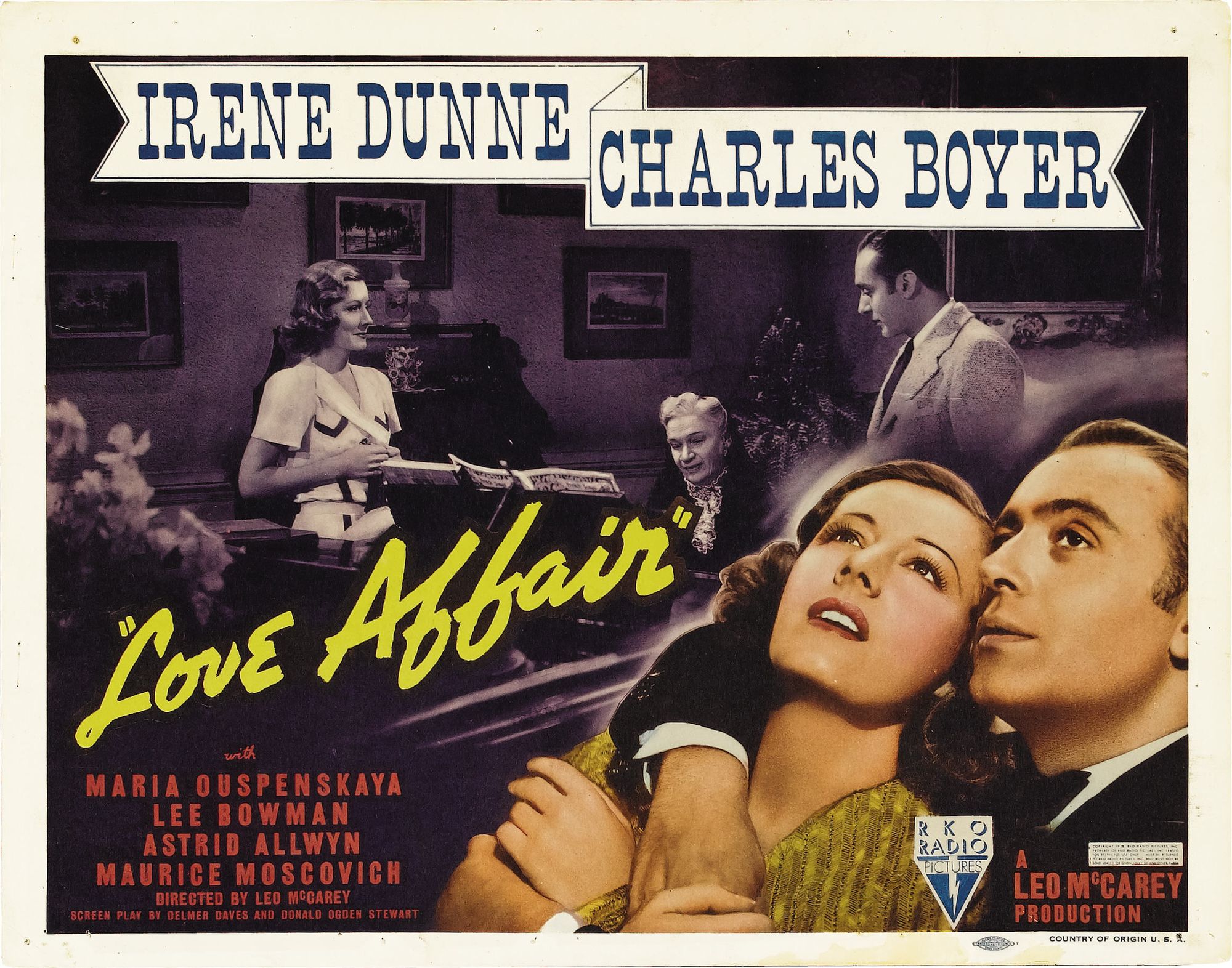 The film Love Affair starring Irene Dunne and Charles Boyer tells the story of a playboy sportsman and singer who meet on an ocean crossing from Naples to New York and fall in love. The film shimmers in black and white and epitomises the glamour of Hollywood's golden age, with sumptuous costumes and a script which crackles with wit, sophistication and the romance of travel.  What starts out as a fizzing screwball romantic comedy effortlessly turns into a serious and intense love match. The lovers pledge to meet in six months time, at the top of the Empire State Building, once they have disentangled themselves from the partners neither of them loves. Then, fate intervenes.
Watch Love Affair on BBC iPlayer
Breakfast at Tiffany's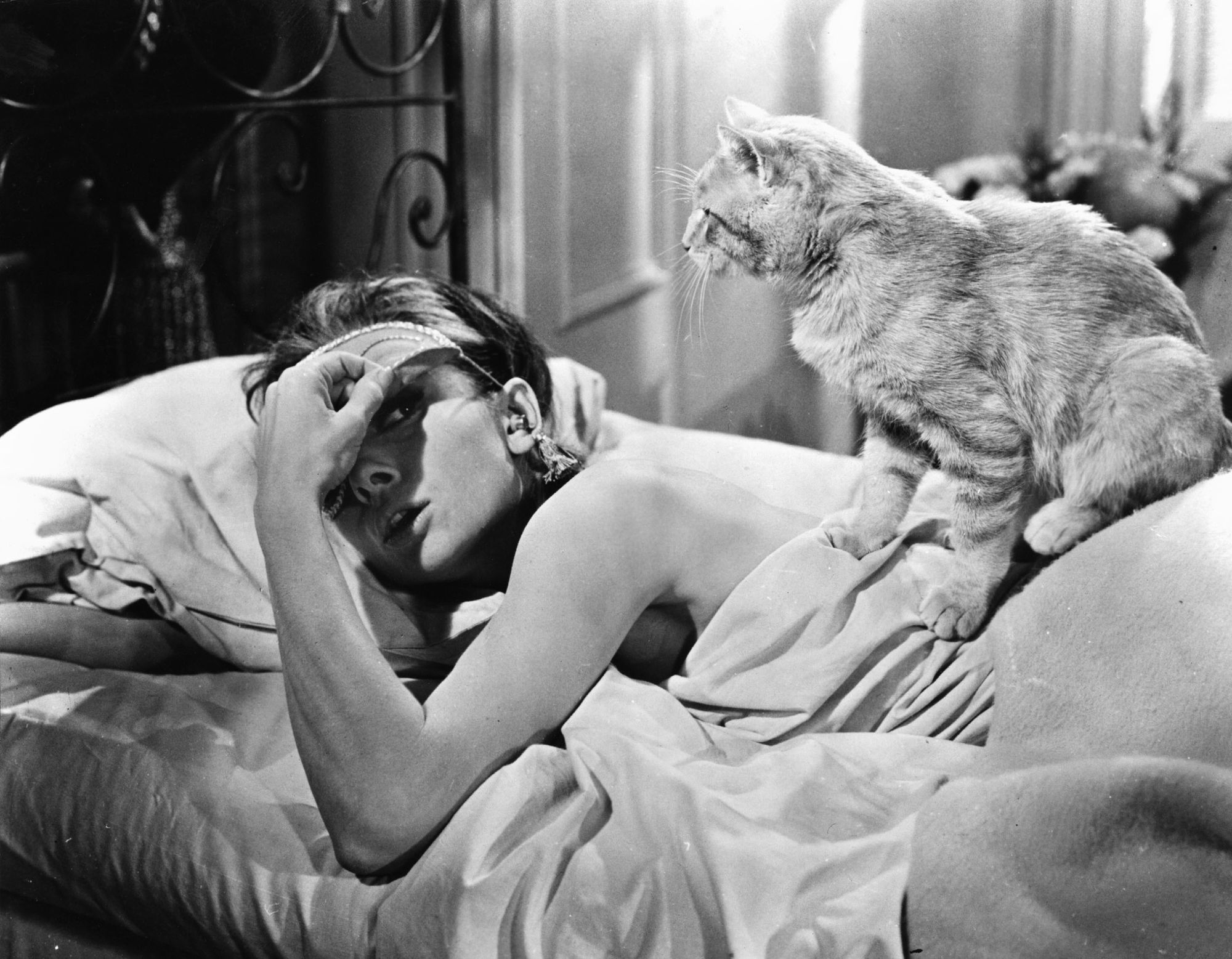 Thanks to Breakfast at Tiffany's, the scene where Audrey Hepburn walks through Manhattan in a Givenchy full length black sheath gown eating a baguette at 4am is forever imprinted on my feature and fashion writer's brain. It's an iconic moment that celebrates freedom, style, individuality, having fun and above all inspiration and self expression. Oh to do that now!  Watch the film, savour the zeitgeist fashion, wallow in the music and freewheeling sixties and soak up all the inspiration you need to dress like Hubert de Givenchy's eternal muse. It's all there from the skinny black trousers to the sleek trench coat or a fabulous monochrome picture hat to visit to Sing, Sing!
Watch Breakfast at Tiffany's
Casablanca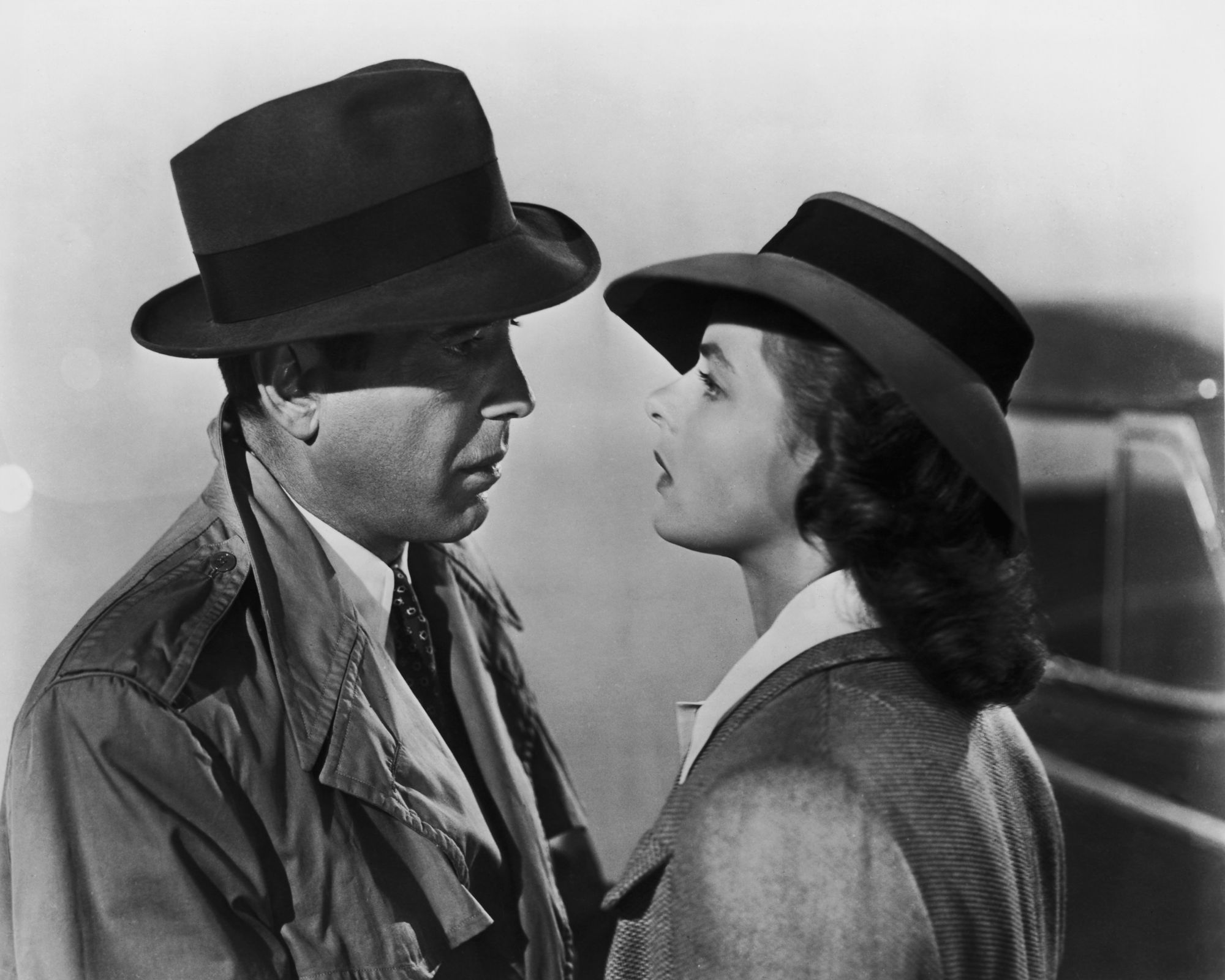 Casablanca was supposed to be just another film Hollywood put out right in the midst of WW2.  Instead,  the story of Rick and Ilsa, played by Humphrey Bogart and Ingrid Bergman with the kind of chemistry that would make the Pope blush is one of the best films ever made about love and war. The film captures the essence of what it is like to live, love and face death when everything seems so uncertain. It's a story about freedom, heroism and all kinds of characters behaving badly or like saints, because they can, there's a war on.
Ilsa and Rick are two complex, fascinating people caught up in the mess of war and the exploration of love over duty and convention when it seems like the whole world is at stake. Will nobility or self interest win? Of course the razor script, heightened sense of glamour, laconic humour, tension and rogues gallery of brilliantly sketched supporting characters makes the story thrilling from the moment we first set foot in Rick's Bar.
Charade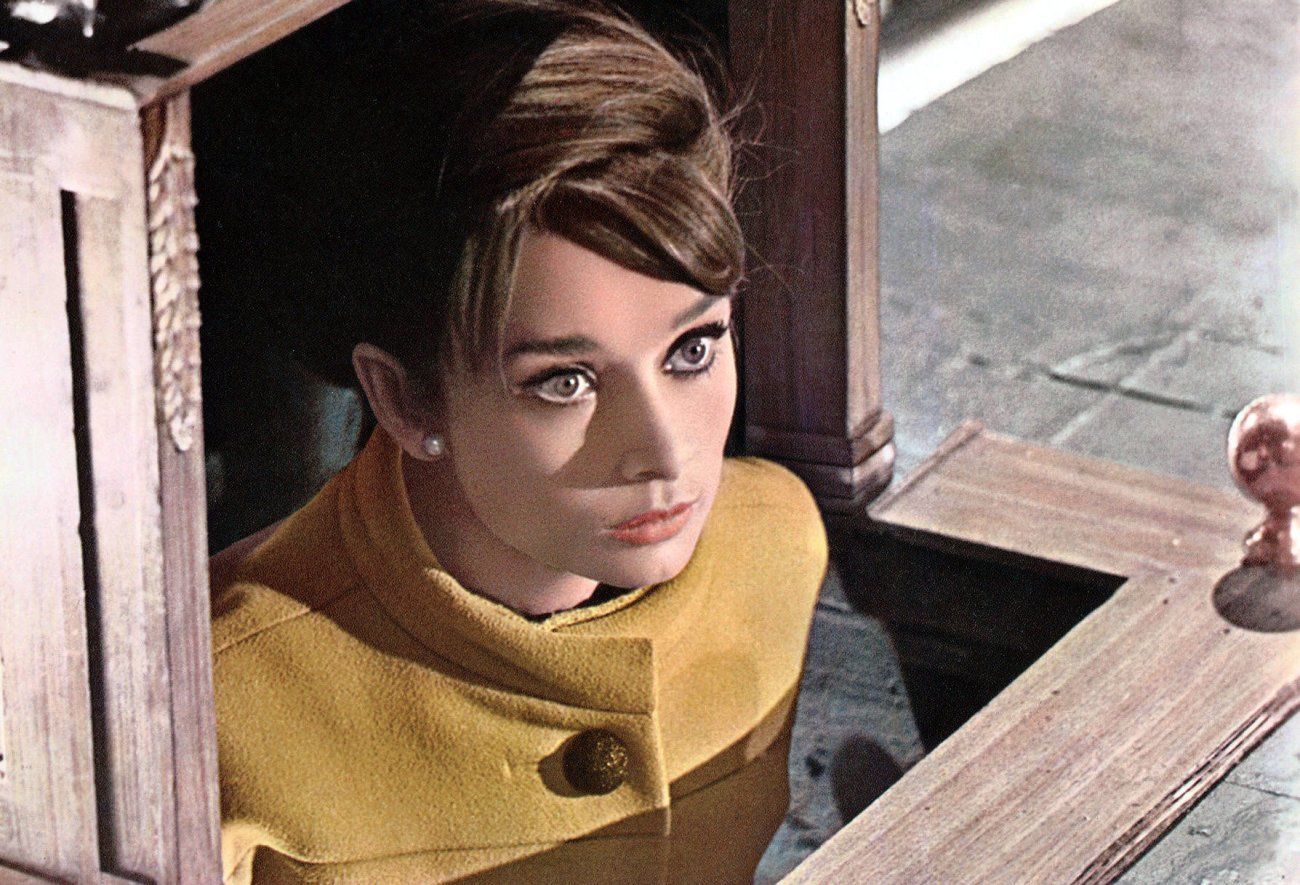 I adore this film. The movie star sparks fly in Charade between Cary Grant and Audrey Hepburn in this chic, light and dark, fizzing sixties caper and clever homage to Hitchcock where Hepburn rather reprises her freewheeling, kooky Holly Golightly character transplanted to Paris, with a couture wardrobe to match. As for Cary, he does suave and ambivalent better than anyone ever could. One minute he is goofing it up in the shower, the next moment he is pursuing Reggie on the Paris Metro, perilously hanging off a building or casually telling her they are getting married in a week.  By the end of the film all I can ask is - " is there a Mrs Peter Joshua?"
Some Like it Hot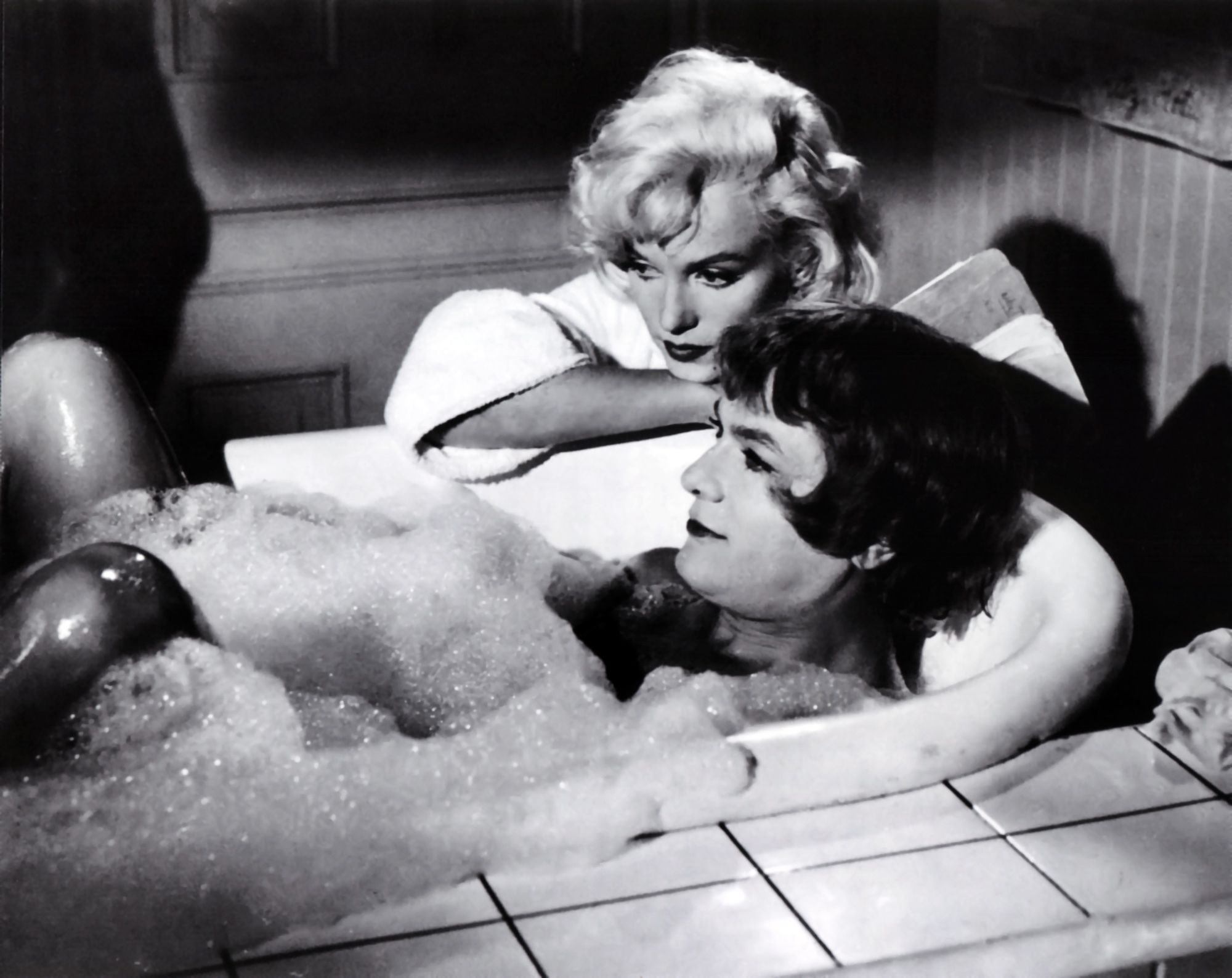 Some Like it Hot, directed and written by Billy Wilder is marvellously silly, fun and as frothy as stick of candy floss at the fun fair from start to finish.  This iconic rom com teams Marilyn Monroe with Jack Lemmon and Tony Curtis in story that sparkles and fizzes with wit, one liners and man behaving hilariously in drag.
The boys are on the run after they witness a mob assassination and they come up with the inspired idea of dressing up as women to avoid detection. They join an all-girl band led by Monroe's charismatic Sugar and the comic moments involving red-blooded actors in drag fall like comic pearls. Lemmon and Curtis are the most memorable Hollywood stars in drag ever.
Naturally, Sugar is on a mission to sing, sashay, flaunt and wiggle her way to a marriage contract with a devoted millionaire husband. The scenes where she takes Curtis into her confidence are sweet, wistful and full of charm. Ditto the scenes where Lemmon has to fend off an ardent millionaire playboy. The boys get a taste of what it is like to really be a woman and I think they like it!
The Bishop's Wife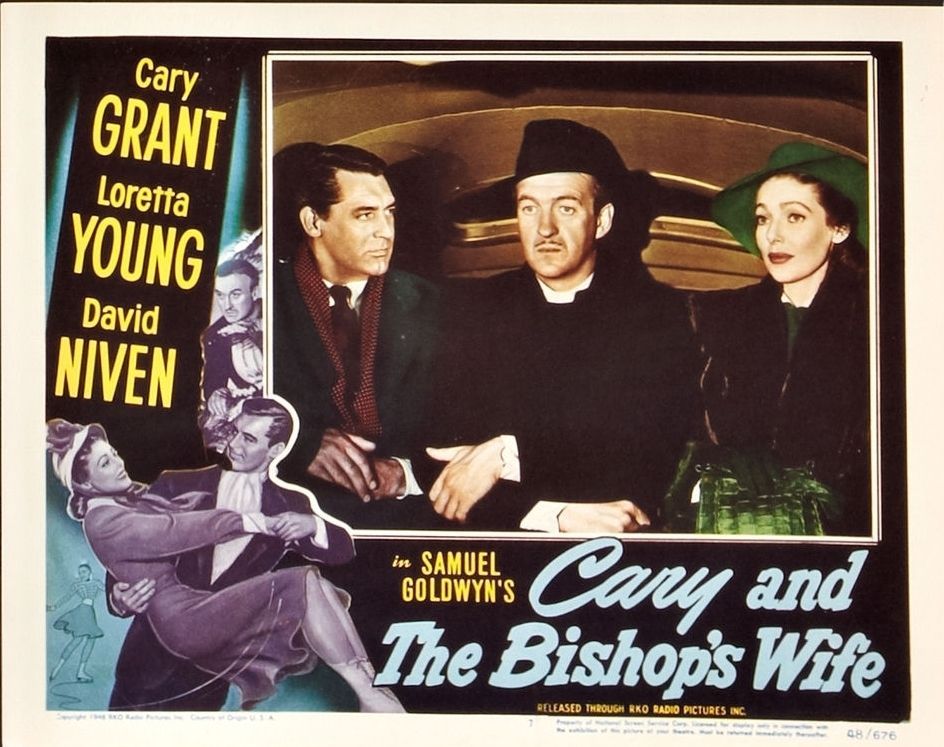 I've included the Bishop's Wife as an intriguing film that offers an interesting morality tale and is impossible to forget once seen. It deserves to be better known. It stars Cary Grant , David Niven and an extraordinarily beautiful Loretta Young as the kind of woman a bishop should kick in a stain glass window for, but strangely, this bishop needs some help!
It's the story of a Bishop played by Niven who is so busy chasing money from rich and difficult patrons in order to build a lofty new cathedral that he neglects his beautiful wife and child and has become bad tempered, difficult to live with and neglectful. Along comes Cary Grant, who plays an angel, or devil depending on how you view his interventions with wickedly interesting consequences!
When Harry Met Sally 1989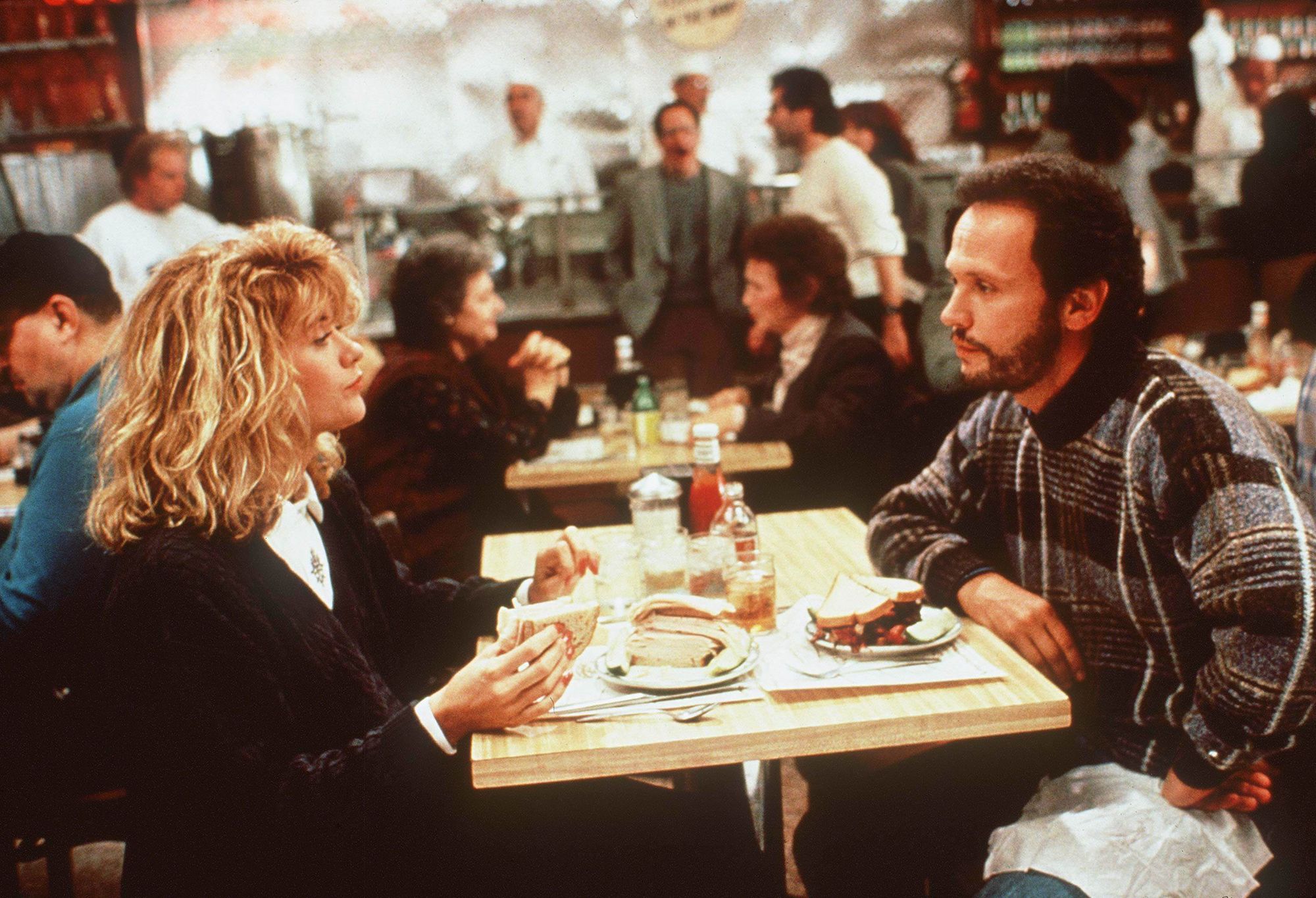 When Harry Met Sally is one of those definitive films about love, friendship and the ups and downs of life that should be watched at least one a year, especially if you are single and even if you have found your own Harry or Sally.
Watch it for Meg Ryan's dead pan delivery of a fake orgasm in public; for Nora Ephron's wonderfully acute, brilliantly funny writing about the human condition. Then revel and marvel at the subtle ways in which Billy Crystal and Meg Ryan evolve over time and go from mutual dislike to a close platonic friendship until the question arises, 'can men and women ever just be friends?'
Set in New York, at the end of the eighties, the film captures what it is like to be young, smart and ambitious and yet the one thing many of us struggle with is emotional intelligence and the ability to be really open to love.  
All Images are Original Film Stills and For Editorial Use Only.
Subscribe to Support Independent Journalism and Publishing
I hope you enjoyed watching this interview coup with John Simpson for your delight. It took days to organise, research make happen. Support independent, handcrafted magazine journalism. Are you a supporter and subscriber? If you are that's wonderful, thank you for your support. If you are not a paying subscriber, please consider becoming a paid supporter right now. We depend on paid subscriptions, our exciting new ticketed culture show and storytelling for responsible brands. Thank you, AJ, founder and editor.