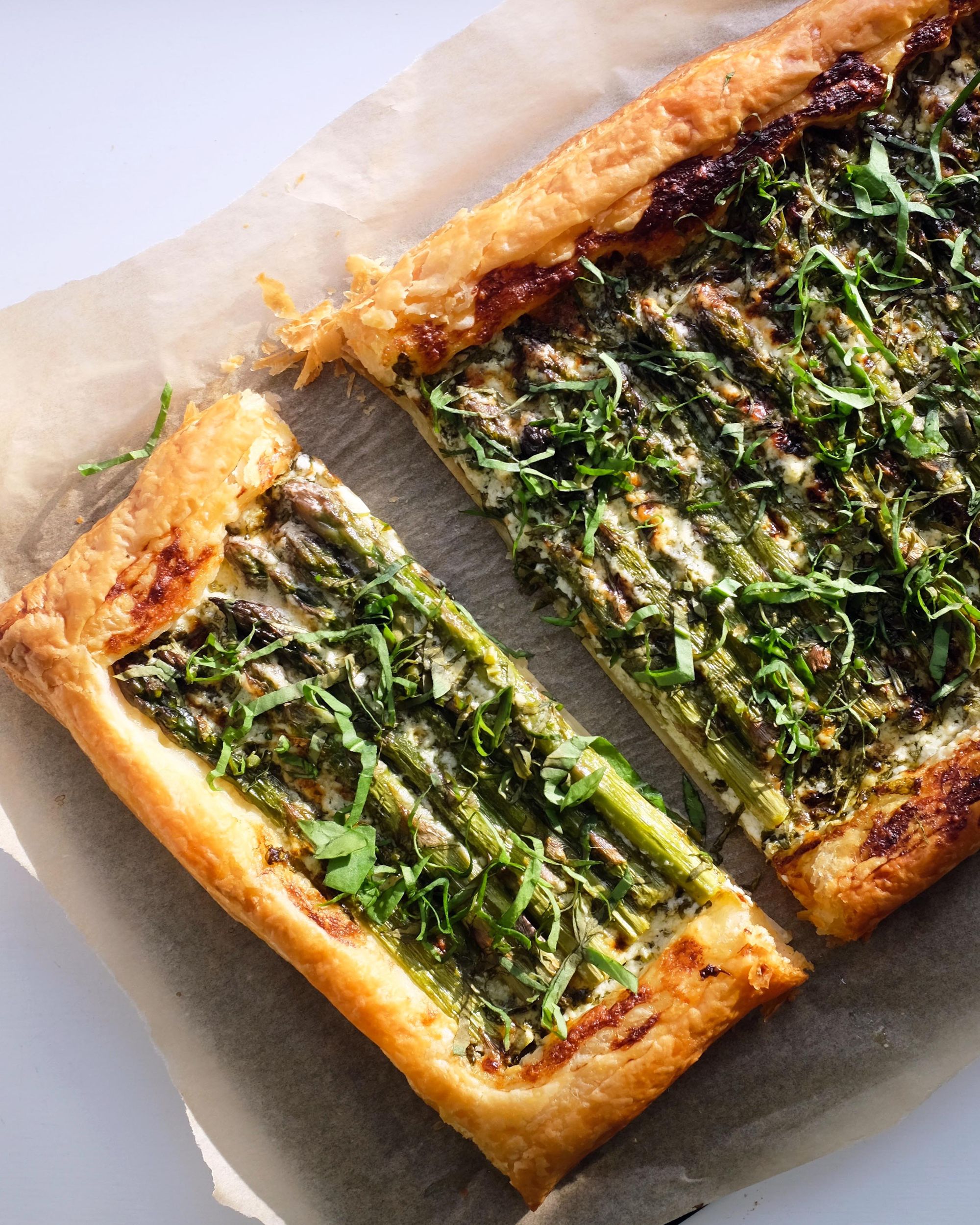 Asparagus & sorrel puff pastry tart

Ingredients

500g British asparagus (medium-fine thickness spears)
50g sorrel leaves
200ml full fat crème fraîche
25g parmesan, finely grated
1 tbsp light olive oil
320g ready-rolled all butter puff pastry sheet

Method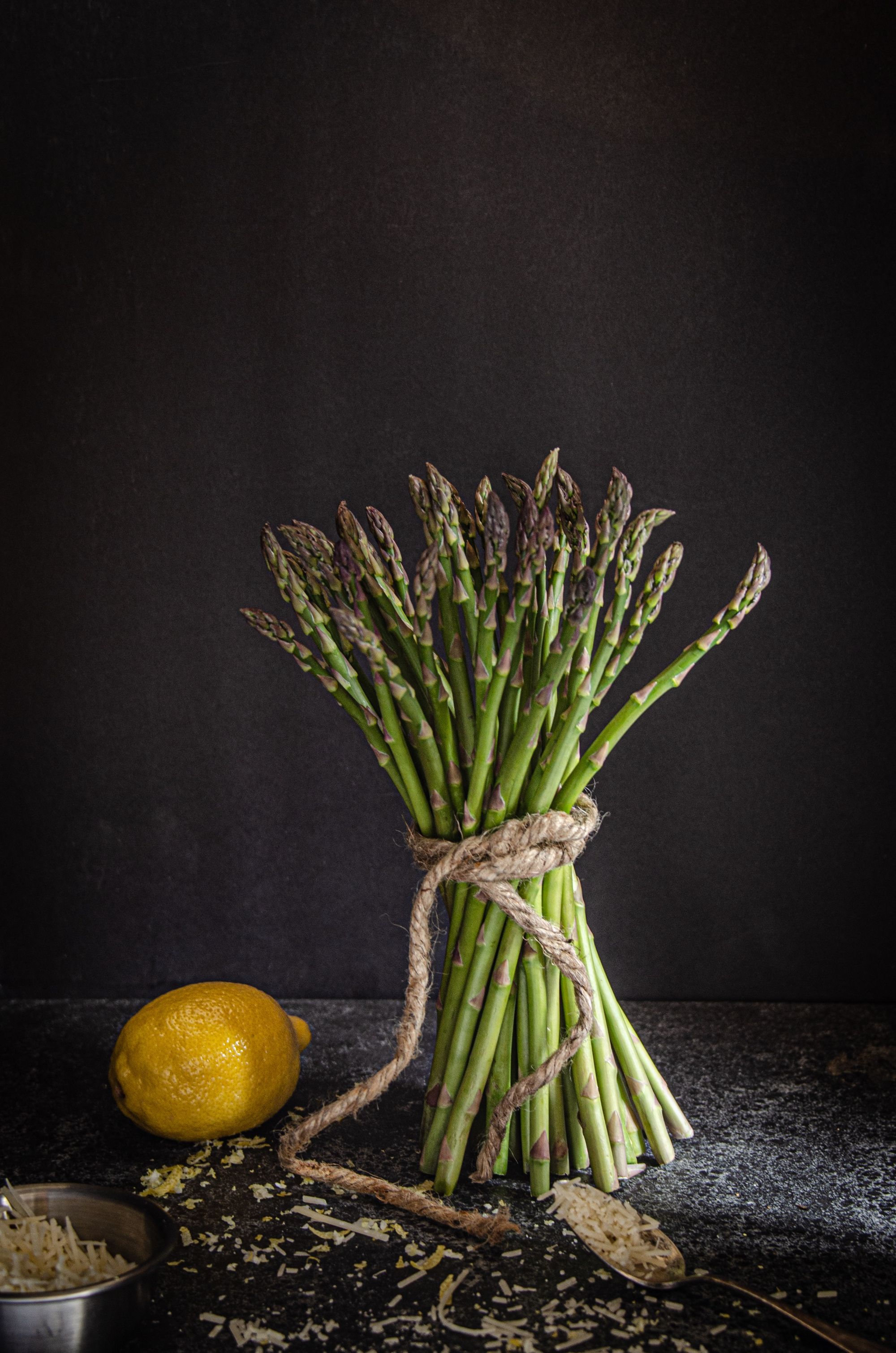 Preheat the oven to 200C. Place a wide saucepan of well-salted water over a hot hob and wait for it to come to the boil.
Meanwhile, snap the woody ends from the asparagus, discard those ends and set the spears to one side. Chop three-quarters of the sorrel leaves very finely. Decant the crème fraîche into a bowl and stir the chopped sorrel and parmesan through it.
Once the water is at a rapid boil, add the asparagus spears and blanch them for 30 secs. Drain the asparagus through a sieve, chill completely under running cold water, then leave to dry for 1-2 mins. Finally, roll the asparagus in the olive oil so each is glossy.

Unroll the pastry sheet (if your pastry is not ready-rolled, set the pastry block on a lightly floured surface and roll it out to a rectangle around 2-3mm thick). Put a sheet of baking parchment on a large baking tray that will comfortably fit the pastry. Lay the pastry flat on top, then lightly score a border 3cm from the edge using the blunt edge of a knife.

Spread the crème fraîche and sorrel paste over the top, right up to the edges of the border, then arrange the asparagus spears across the middle. The tart looks good and cuts well if they're lined up in a neat row, standing to attention like soldiers.
Put the baking tray towards the top of the now-hot oven and bake for 20-25 mins, until the pastry edges are puffed and golden, the crème fraîche base bubbling and burnished, and the asparagus slightly charred.
Allow to cool for 5 mins, then finely shred the remaining sorrel and sprinkle over the top. Serve with a sharply-dressed green salad and some tomatoes in good olive oil on the side. The tart is also enjoyable if left to chill to room temperature.
Where to buy:
British asparagus: Stark's Fruiterers, Borough Market.

Recipe and image: Ed Smith, Courtesy of Borough Market. To visit the market or the best of local, organic and British small producers visit the website -  Borough Market