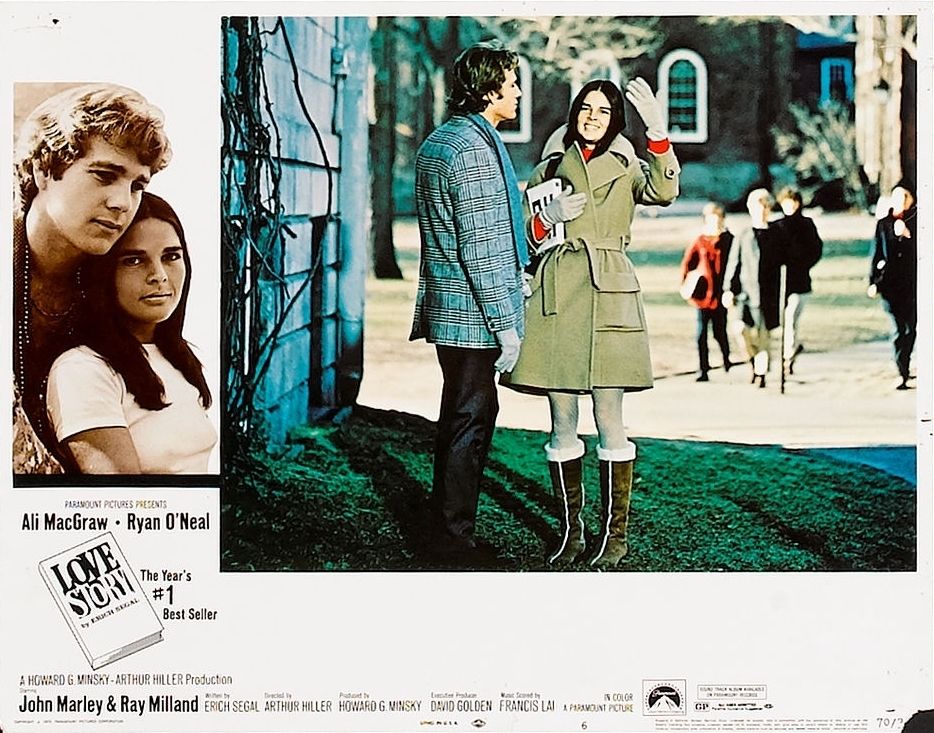 I watched Love Story again this week, and yes dear reader I did cry buckets of tears whilst musing on the power of a forever coat and little red dress!
One of the most successful films of all time, it stars Ali MacGraw and Ryan O'Neal as alpha students from across the class divide, who fall in love and get married only to discover that one of them is terminally ill with only months to live.
There are plenty of film critics who loathe the film. The chorus of criticism that Love Story is formulaic and that the characters don't deserve our sympathy misses the point. The film is sexy and I do think both characters deserve sympathy.
Oliver has grown up with extraordinary wealth and privilege and a funereal father, played brilliantly by Ray Milland who thinks he is a duke in the 19th century!
No wonder he runs into Jennifer's sassy, working class arms!
Of course, the film is also ruthlessly, manipulatively tragic. Jennifer and Oliver can defy the class system which still exists in America as much as it does in the UK; they can get through college on merit not money and set up home together in New York; but alas, not even a great love can defy disease and the horrible idea of a dazzling young life cut short.
Notice too, how achingly beautiful it all is. For a start, it features two beautiful actors on the cusp of stardom and Harvard is the third star of the film along with Ryan O'Neal's  sensuous, preppy, Gatsbyesque automobile and the exciting idea of the varsity college look.
As I watched the film with fresh eyes, I studied Ali MacGraw's Ivy League, varsity girl wardrobe from her plaid mini skirts and colour pop tights to that chic camel wrap coat and the meet the East Coast, wasp parents red dress and off duty white jeans. Ali as Jennifer always looks like the coolest girl in college.  While Jennifer didn't make it, the film has immortalised her wardrobe. The collegiate fashion look is forever in vogue.
The Ivy League varsity look referenced by the film's costume designers Pearl Somner and Alice Manougian was hugely influential at the time and continues to grace the catwalk explains costume historian Victoria Haddock.
Victoria  says, "Designers like Ralph Lauren, Tommy Hilfiger and Michael Kors regularly reference the film's classic Ivy League style in their collections. Hilfiger's Fall 2013 collection even used a collegiate backdrop for the collection's campaign of Jenny worthy plaid skirts and knitted scarves."
Interestingly, while the fashion in love story was a huge hit with the public, Victoria reveals that the two fashion designers were given small credits and neither worked in film or television again. " It seems to have been a one hit wonder," explains Victoria.
Jennifer wears red with everything to contrast with her striking, almost black hair and her clothes choices match her quick fire wit, intelligence and talent as a classical music scholar. Given the film's stellar success, it is no surprise that Ali's wardrobe sparked a mania for the college girl look and that influence has become part of the DNA of fashion.
As a result, her key looks have come to represent the epitomy of timeless, investment slow fashion and youthful style. Her fashion sensibility celebrates everything from the handmade hat to the forever pea coat and sheer exuberance of the mini skirt and the effortless glamour of messing around on a boat in a slogan t-shirt and white jeans.
Ryan O'Neal's preppy Harvard jock look is equally timeless and iconic from the elegant stone raincoat to the stealable cream Arran sweater, Oxford shirts and tweed jacket.  (one girl in my university hall of residence used to come down to breakfast in her boyfriend's over-sized Arran sweater just to show off that he had taken up residence in her room. Naturally, we were scandalised, thrilled and jealous all at once!) Never mind the man, we wanted the boyfriend's sweater.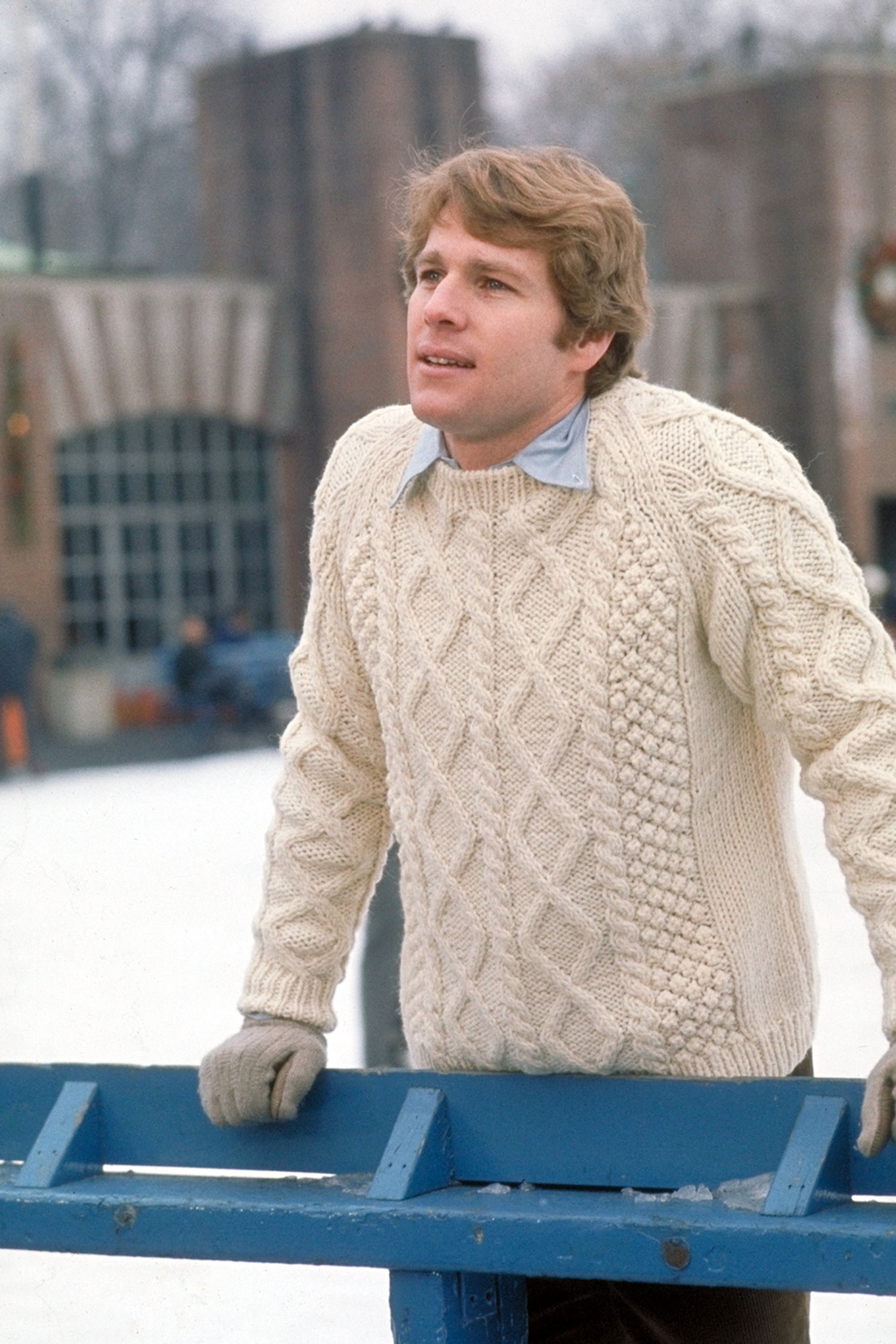 The film came out in 1970, and yet the clothes are as au courant  today as they were  51 years ago. Every girl should at least own one good kilt skirt, a sumptuous belted coat, a pea coat and a gorgeous pair of white jeans.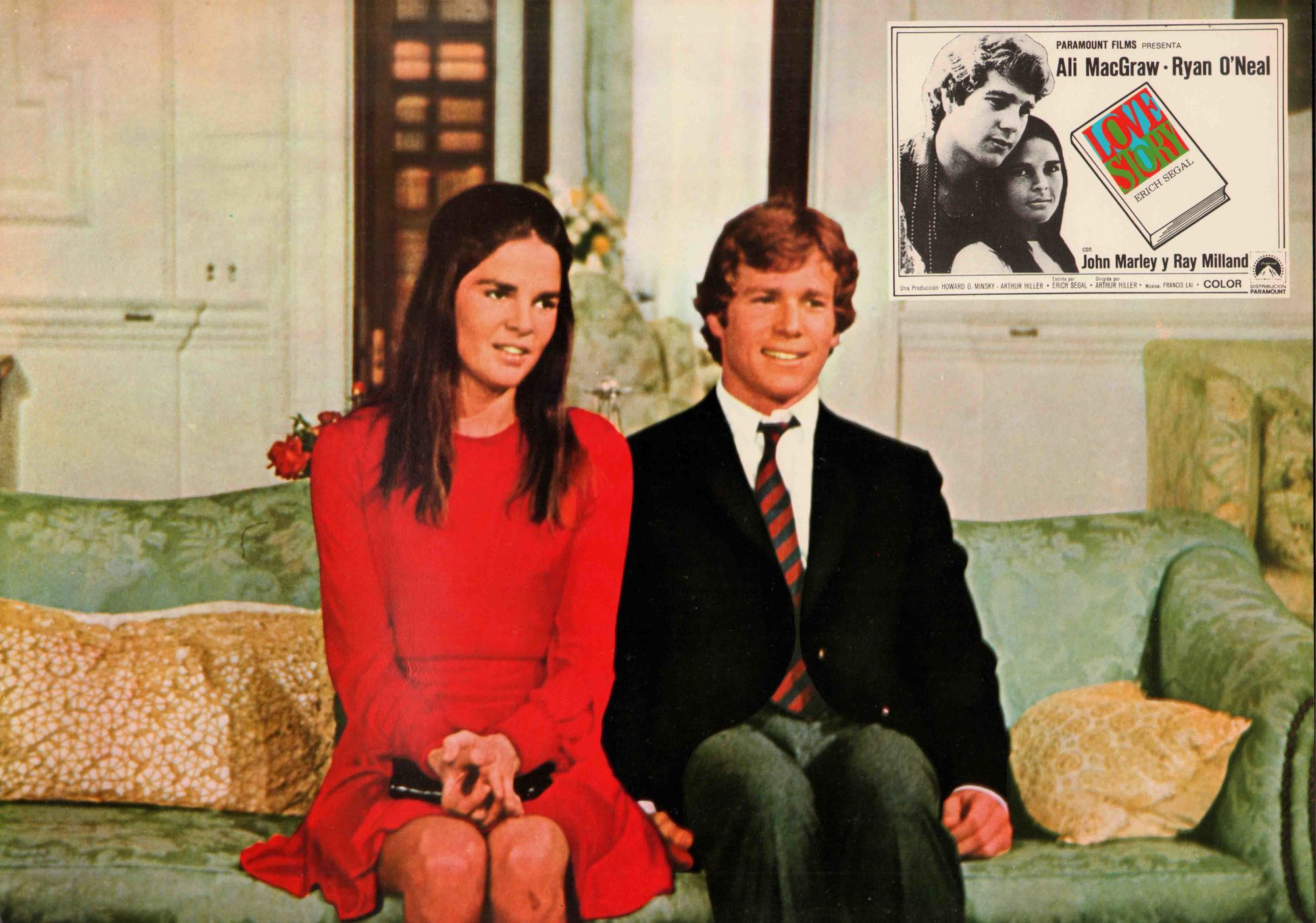 The last time I saw Love Story I was eighteen years old and I had just started university myself. It's a pretty seminal film to watch when you have just left home and you are trying to fit in, make friends, and deal with the scary prospect that suddenly you have a lot of freedom. You can eat what you like, wear what you like and date without the Spanish inquisition. While I will never tire of the jade green mini skirt I used to flaunt in the library, I will pass on the pink maxi skirt shot with glitter thread.
While the film ruthlessly exploits tragedy and the idea of a brilliant life cut short, what I remember most is the sweetness of the relationship between Jennifer and Oliver played by Ali MacGraw and Ryan O'Neal, once Jennifer stops playing 'verbal volleyball' with Oliver Barratt the 4th and they fall in love.
Ali MacGraw gives a coruscating performance as Jennifer. The girl who was once Diana Vreeland's assistant dominates the film and Ryan O'Neal with a portrait of a force of nature, working class classical music student who hides her insecurities with rapid fire wit and insults, laced with plenty of audacious flirting.
It is her character that makes it even harder to accept the idea of her death. How could anyone so full of life, energy and purpose die?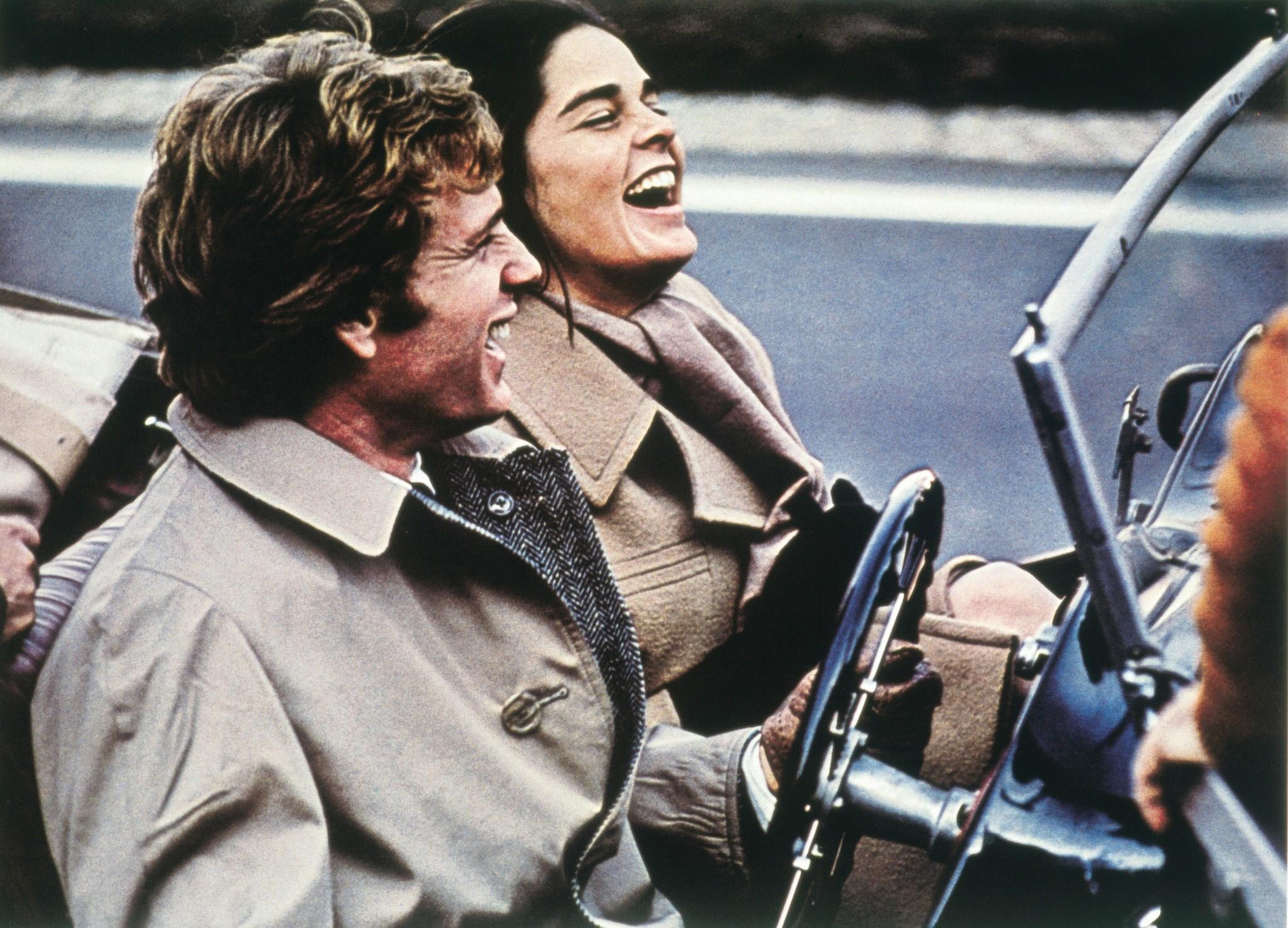 Watch the film with your lover, best friend or alone. Celebrate the life you have and flaunt a dash of Ali MacGraw's eternal varsity college style from her white jeans to a simple little black dress and pull on handmade bucket hat!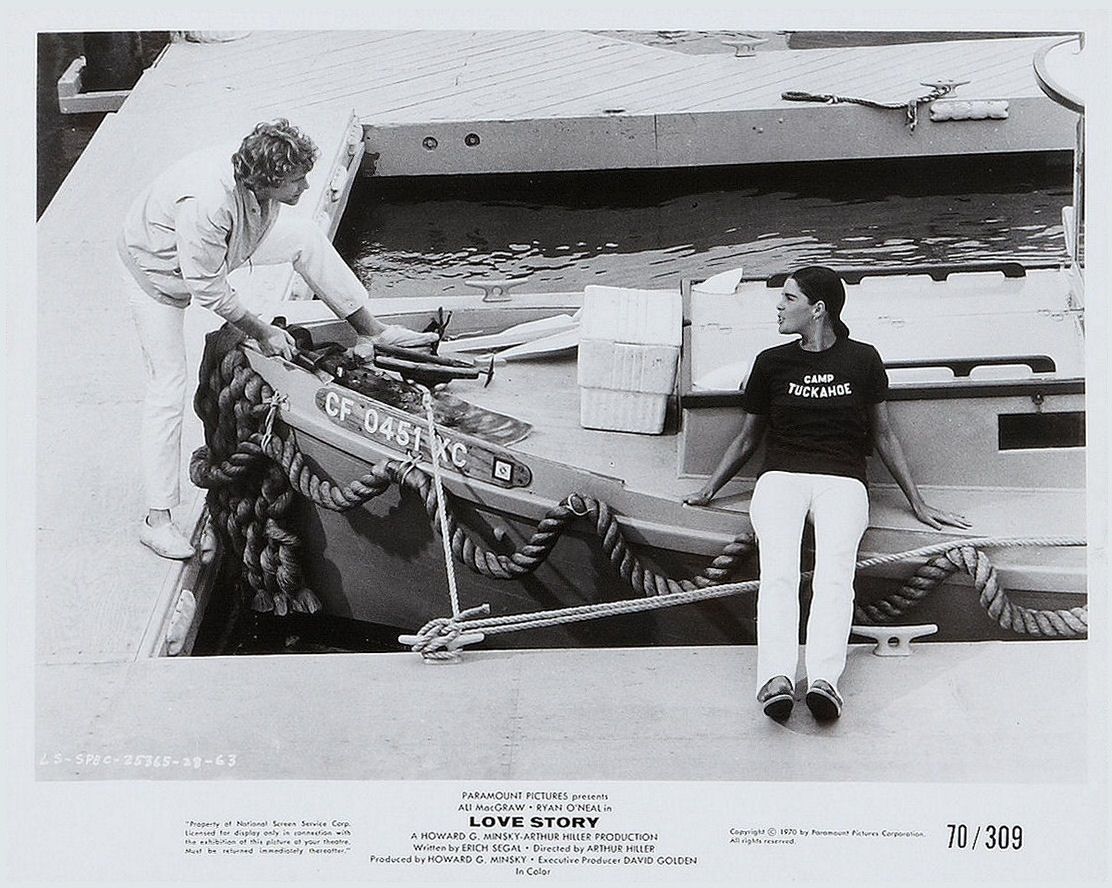 Fun Love Story Fashion Fact A fun fact about the film's impact on fashion is that the red knit hat that sparked a craze for knitted hats was actually Ali MacGraw's own that she had chosen to wear on the set that day!
We've included some links to circular and slow fashion styles that celebrate Ali MacGraw's style in Love Story. Get 10% off full-price fashion at Winser London with our  exclusive code  Winser10Ethical
Love Story is available to stream, rent or buy on the following film, drama and entertainment sites
For more info on Victoria Haddock's work as a costume historian, follow her on Twitter @VickyHaddock
Look out for for our collaborations on film, fashion and costume. Victoria Haddock will also be one of my costume experts for the Pride and Prejudice Soiree, spread the word and tell us you want to come!