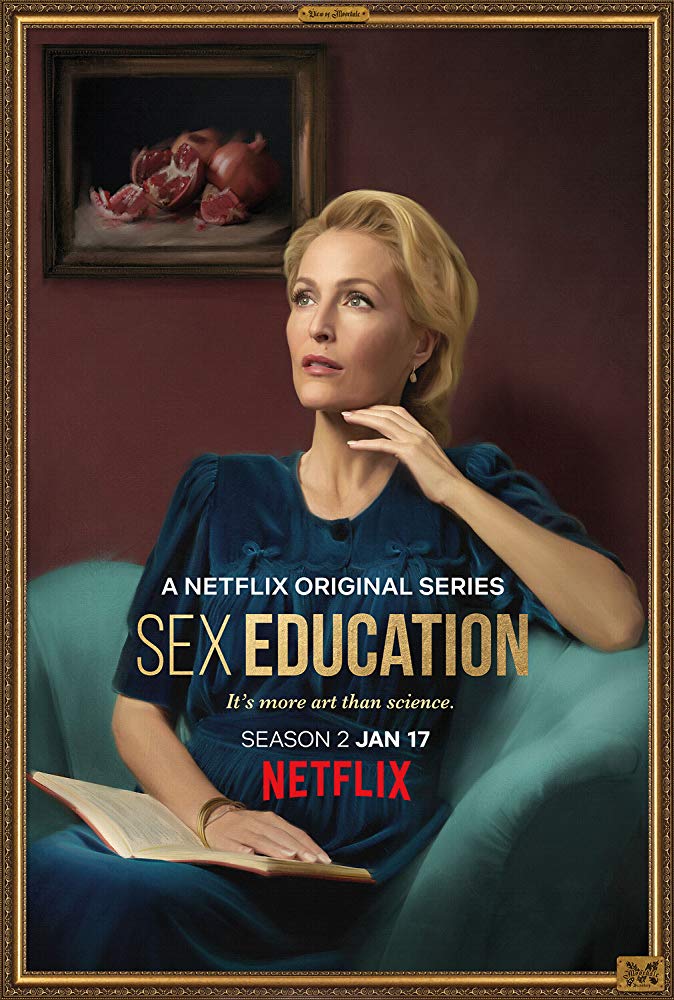 Gillian Anderson
Stop press. Gillian Anderson and Winser London have raised £20,000 for Women for Women International from the sale of the Gillian Warhol-esque lips cashmere-blend sweater collection. Now there is a go-anywhere, head-turning lips scarf to flaunt too.

Use our Exclusive Discount TheLuminaries15 for a 15% Discount on full-priced items from full-priced, non-sale collections, excluding any items that include a charitable donation.

Gillian Anderson actor, feminist icon and the star of The X-Files, Sex Education, The Fall, The Queen and Viceroy's House is the poster girl for the bright, fearless woman. She's an actor who has the rare ability to surprise us and be utterly fearless on screen. At her core, she is a humanitarian, a role model and a serial philanthropist, and we respond because we long to be just like her.
The Sassy International Tomboy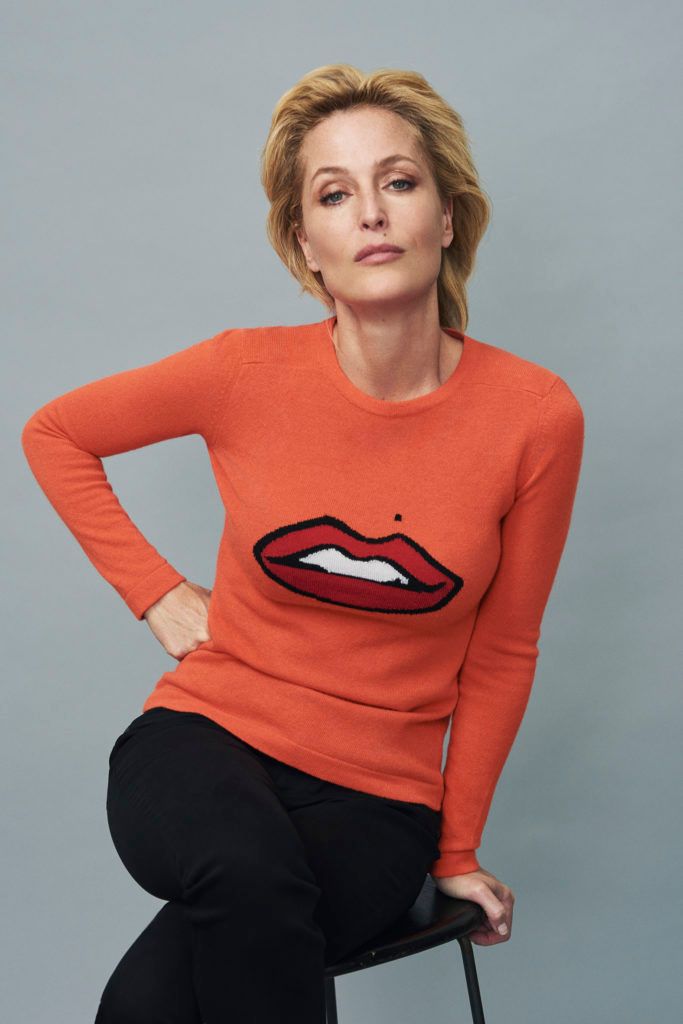 She's talented, playing complex, frequently brave, multi-dimensional women with steel, charisma, intelligence and vulnerability. Oh and she's sexy in a very feline sort of way, and as women, we love the way she dresses like a beautiful, sassy, international tomboy. We'd love a dash of her soignee style and stardust to settle on us too. Now she is flexing her urbane wings as a fashion designer to raise money for women affected by war from Afghanistan to Bosnia and The Democratic Republic of Congo.

The Sex Guru Goddess!

While she is wowing us with her sex guru goddess meets a dash of Miss Jean Brodie as kooky Dr Jean Milburn in Netflix's rollercoaster sex comedy, Sex Education, she's also been busy adorning her lovely lips onto a stop the traffic boyfriend wool and cashmere sweater in aid of Women for Women International. The charity helps women rebuild their lives after war and conflict, together with the slow London fashion house to know, Winser London.  Twenty per cent from the sale of each sweater goes directly to the charity.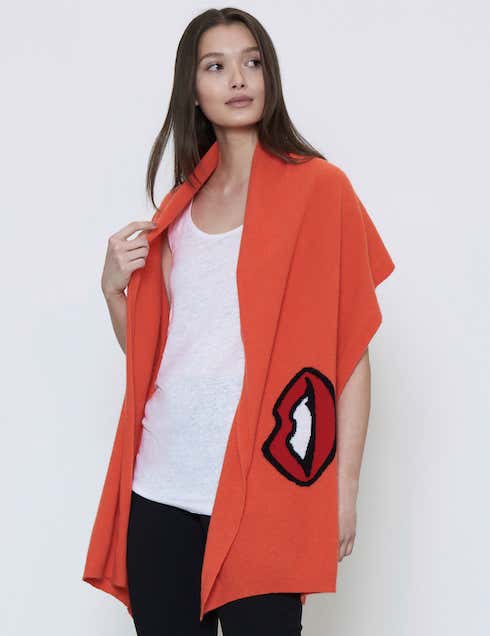 Gillian Anderson Style – Gillian has designed her second capsule wardrobe for Winser London. The collection includes a sweater and now the scarf to flaunt this winter in aid of Women for Women International.

Gillian's lips sweater perfectly captures that bewitchingly pronounced v in her upper lip and her beauty mole, and she is clearly excited to have found such a playful way to help one of her favourite charities.
Helping Women Recover from War

The lips sweater is proving to be a hit and a talking point with Gillian's fans and is now back in stock after selling out in the Jaffa orange shade.  Asked about her inspiration the star of Sex Education said, "The primary inspiration is that I had so much fun designing the first collection that I knew I wanted to do it again." She also talks about her admiration for the vital work Women for Women does to transform women's lives.
Teaching Women Self-Sufficiency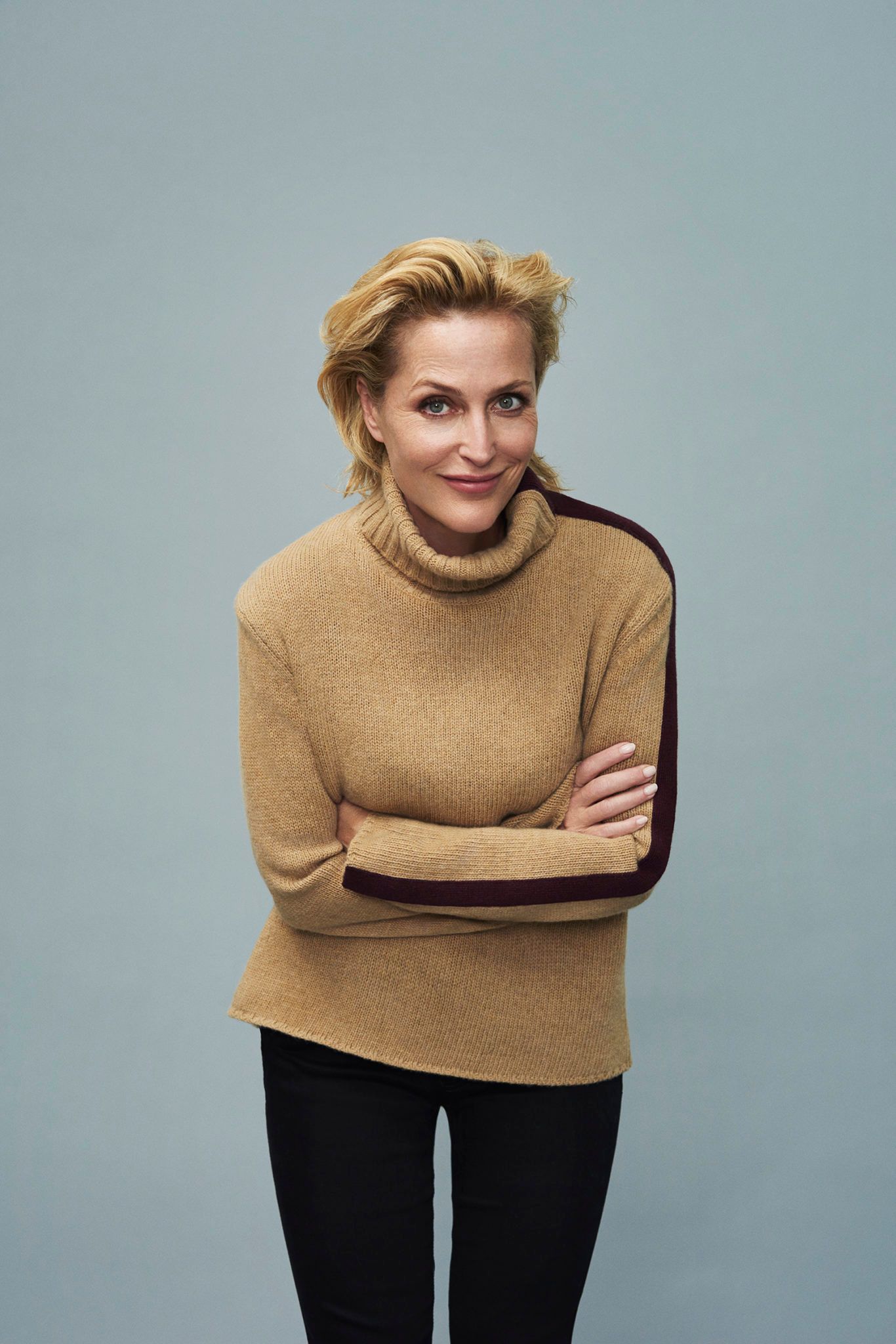 "Women for Women International helps women in post-conflict zones get back on their feet. It teaches them about their rights, teaches them a trade so they can become self-sufficient, teaches them about personal hygiene and how to take care of themselves and encourages them to be active in their communities. They really honour the women they work with and stay in contact with them for years afterwards – personally visiting the women on the ground regularly and making sure the programs are running effectively. It's just a wonderful organization.
A Wonderful Organisation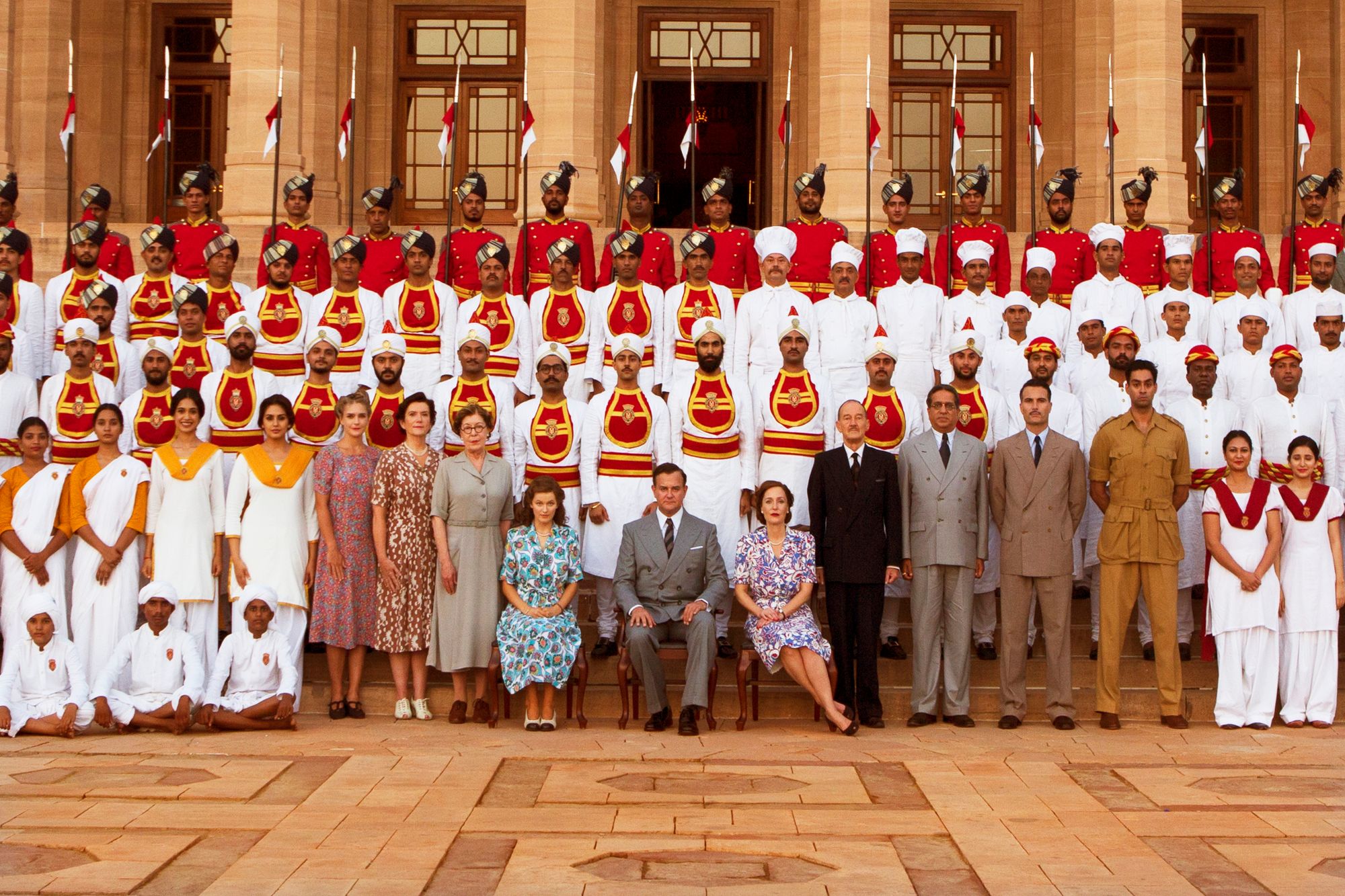 "One of the fundraising projects I did was to partner with RedBubble to make a T-shirt with an image of my lips that had been presented to me by a fan. Other fans started buying the t-shirts knowing all our RedBubble profits were going to Women for Women. I then decided to take it one step further in this Winser London collection with a cashmere blend sweater and scarf where the image was worked into the weave in three great colours."
The  Sculley Effect
I grew watching Anderson play special FBI agent Dana Skully in the X-Files – a role that empowered thousands of bright women to dare to take up a career in science, medicine or law enforcement. Or even just to have the confidence to think we could enter a profession controlled and dominated by men like the media. In the world of academia, it is still known as the 'Scully Affect'. Throughout her career, Anderson has also used her power to raise money for causes she cares about.
The Serial Philanthropist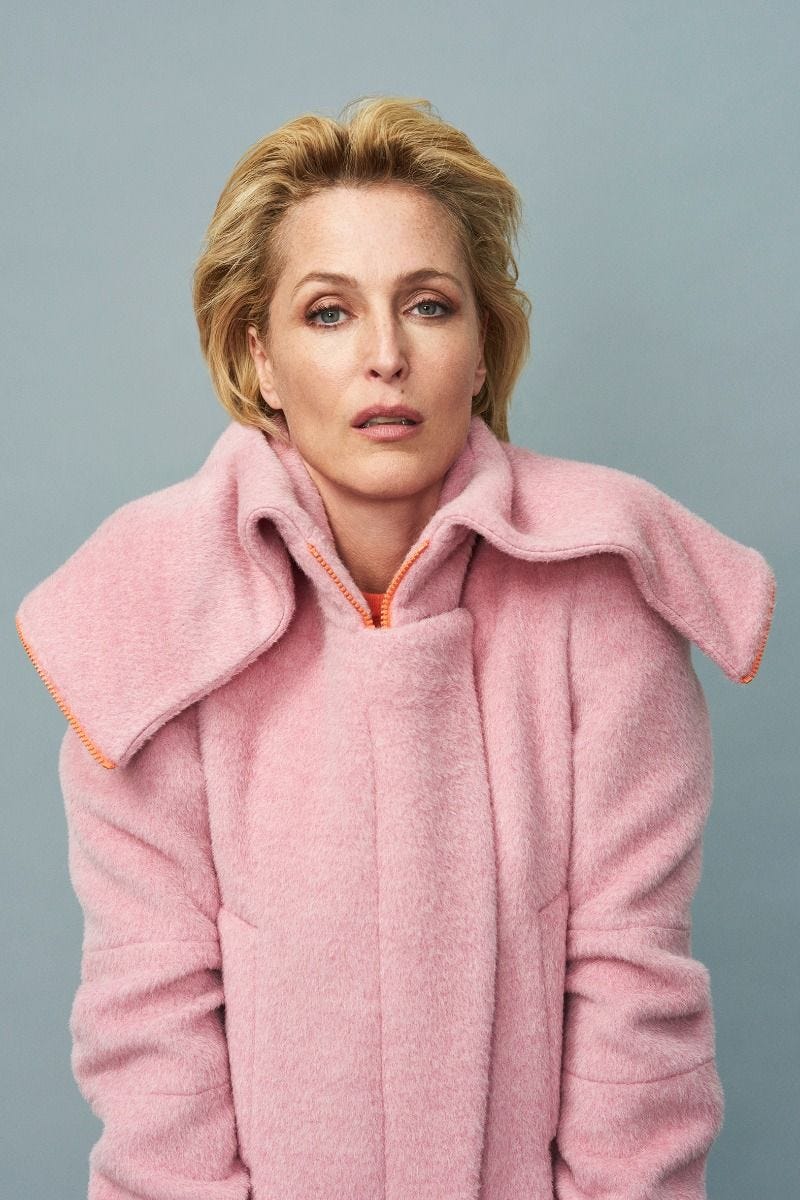 Back in 2017, she launched We – A Manual for Women Everywhere with journalist Jennifer Nadel. To that, you can add working as an honorary spokesperson for Neurofibromatosis and she has supported causes ranging from sustainable fishing to domestic violence, Charles Dickens and child refugees.
Gillian Anderson is up there with Jane Fonda, Susan Sarandon and Emma Watson as a woman we admire for the fascinating and fearless characters she chooses to play in the film, on stage and television, and for her activism, feminism and philanthropy.
The Thinking Woman's Icon

So who among us wouldn't want to emulate Gillian Anderson status as the thinking woman's role model and fashion icon for a good cause?  It's also a moment when fashion really needs to grow up, be seen as less narcissistic and more sustainable. We want fashion that creates a ripple effect for women who are in danger and to become an extraordinary force for change. That's fashion worth flaunting.
Fashion With Social Impact

If I was going to buy one new statement piece of clothing as the snow falls softly outside my window, it would definitely be Anderson's exuberant boyfriend lips sweater in zingy, uplifting orange and pillar box red or black and red for Kim Winser's eponymous London fashion house. It's a fashion heirloom in waiting and destined to be a talking point. A cashmere caress to make you smile inside, knowing it could help lift up a woman or girl you have never met.
Asked to name her favourite pieces in her capsule collection for Winser London, Gillian Anderson admits she is torn.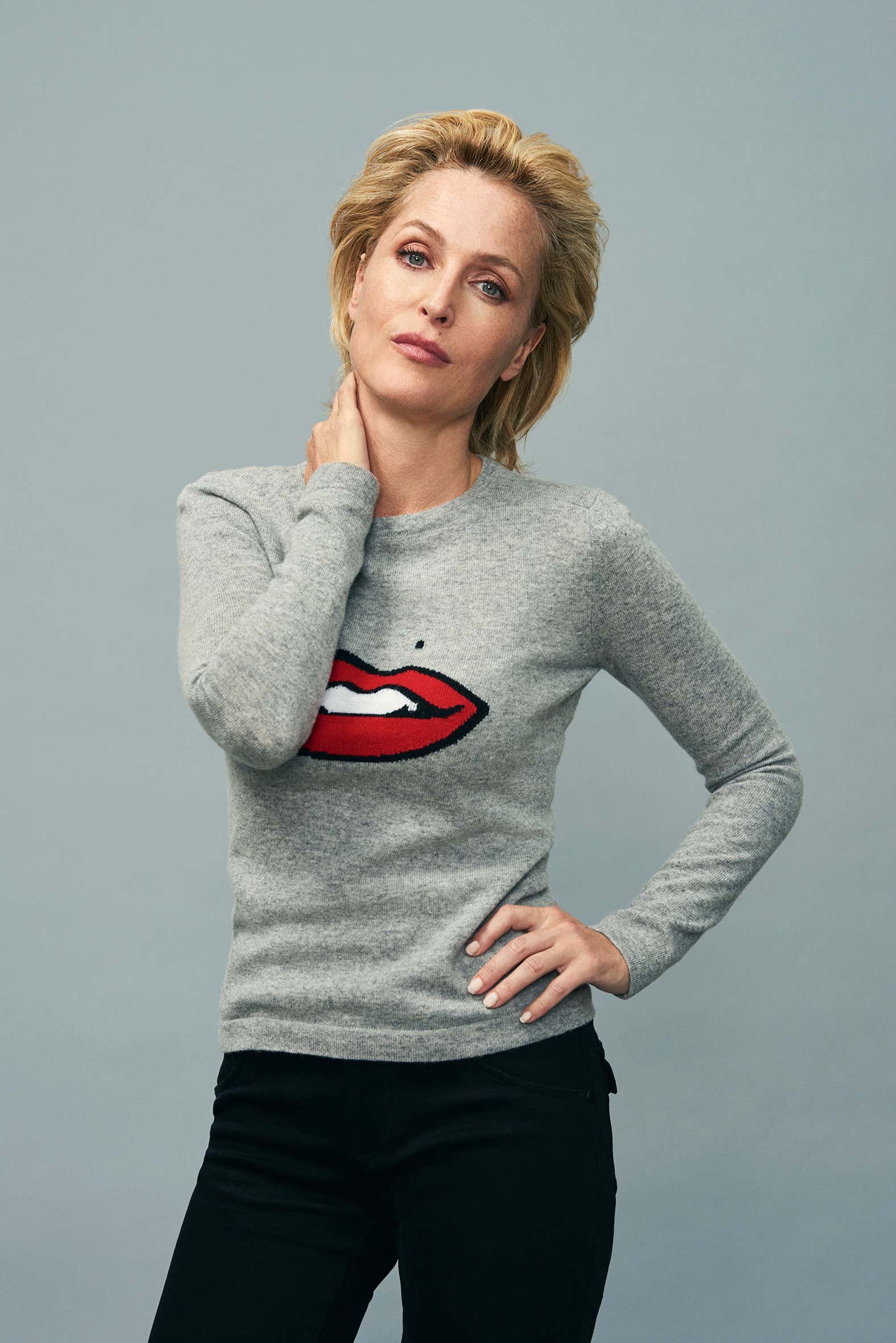 "Oh, that's hard! I do love the lips sweaters, not least because a percentage of proceeds is being donated to one of my favourite charities for women but also because the quality of the image worked and kept its personality even on a cashmere blend, which is a challenging expectation. The hooded coats are definitely a favourite because they are so versatile and fun."
Slow Fashion for Busy Women
This is Anderson's second collaboration for Winser London.
Like many working women with extremely busy lives, Anderson says that the only thing that is a constant in her wardrobe is her heels with everything approach. You won't find any patterns in her collection either, because she is adamant they don't suit her.
A Dash of Central Park Style

What she has succeeded in doing with this tightly edited collection is to inject a sense of breezy fun and glamour mixed with comfort and practicality into a wardrobe which is the epitomy of clean, unfussy, relaxed glamour. The collection draws on her American heritage mixing sportswear symbolism, notably stripes, with body-conscious tailoring in luxurious natural fibres. It's definitely more Central Park than Mayfair.
A Youthful Fashion House to Watch
It's certainly a stellar fashion coup for Kim Winser, the founder of Winser London. This youthful fashion house to watch is focused on designing the perfect capsule wardrobe for the busy, confident woman and looks beyond fleeting trends to create clothing with longevity and timeless elegance.
The Little Blue Silk Dress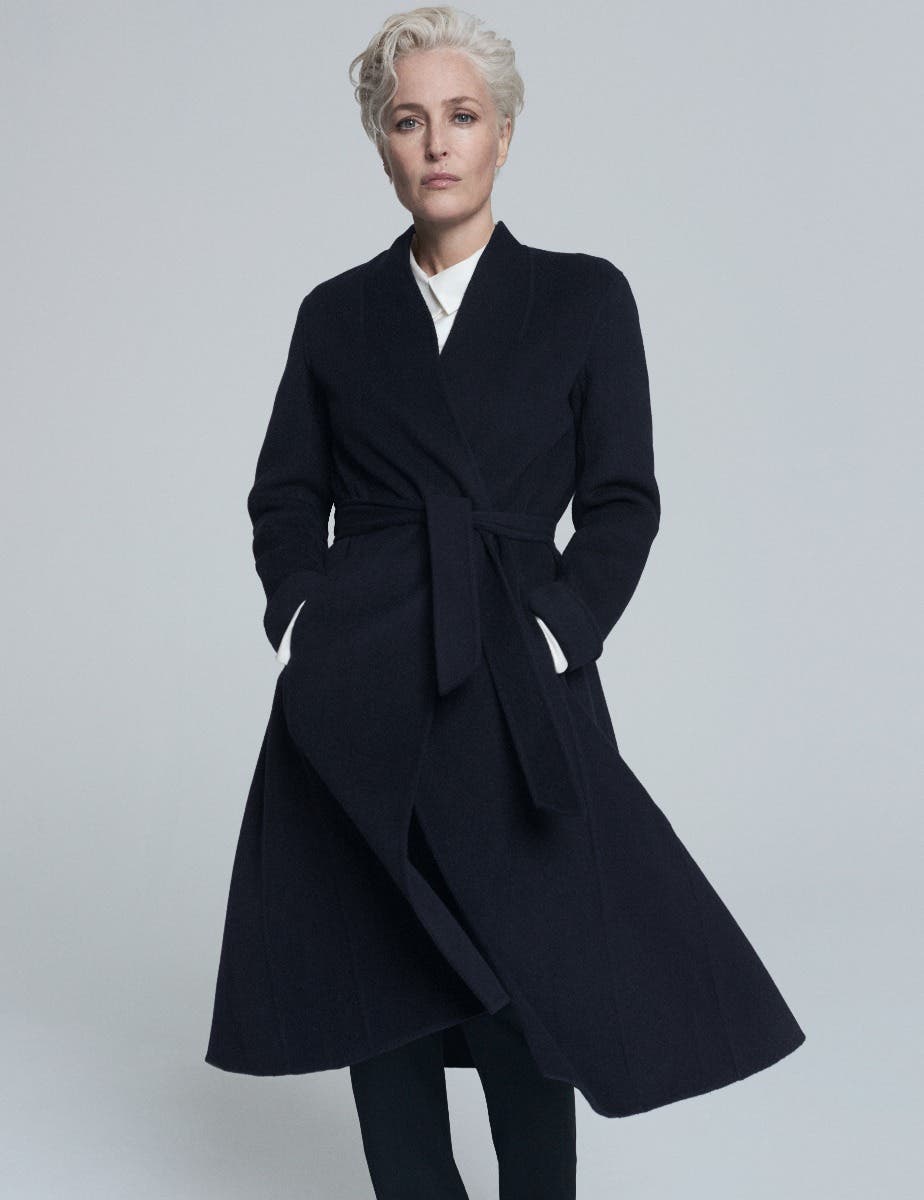 The collection also features a wonderfully swishy, belted wool coat, go anywhere, black bootleg jeans, which Anderson confesses she relies on most days, a chic silk blouse and a zip cardigan that would be great for days where you just want to hibernate or walk the dog. There's a beautiful cocooning alpaca coat in blush pink or brown that manages to look sporty and alluring and just the kind of tomboyish piece Skully would find absolutely indispensable no matter what the bureau throws at her.
Fashion and Philanthropy
So far, sales of the lips sweater have raised more than £20,000 for Women for Women International. The only thing that would give Gillian Anderson's collaboration with Winser London even more feel-good, positive impact would be if more garments in the next collection could include a donation to the charity to help women transform their lives. Fashion and philanthropy is one trend to love and support.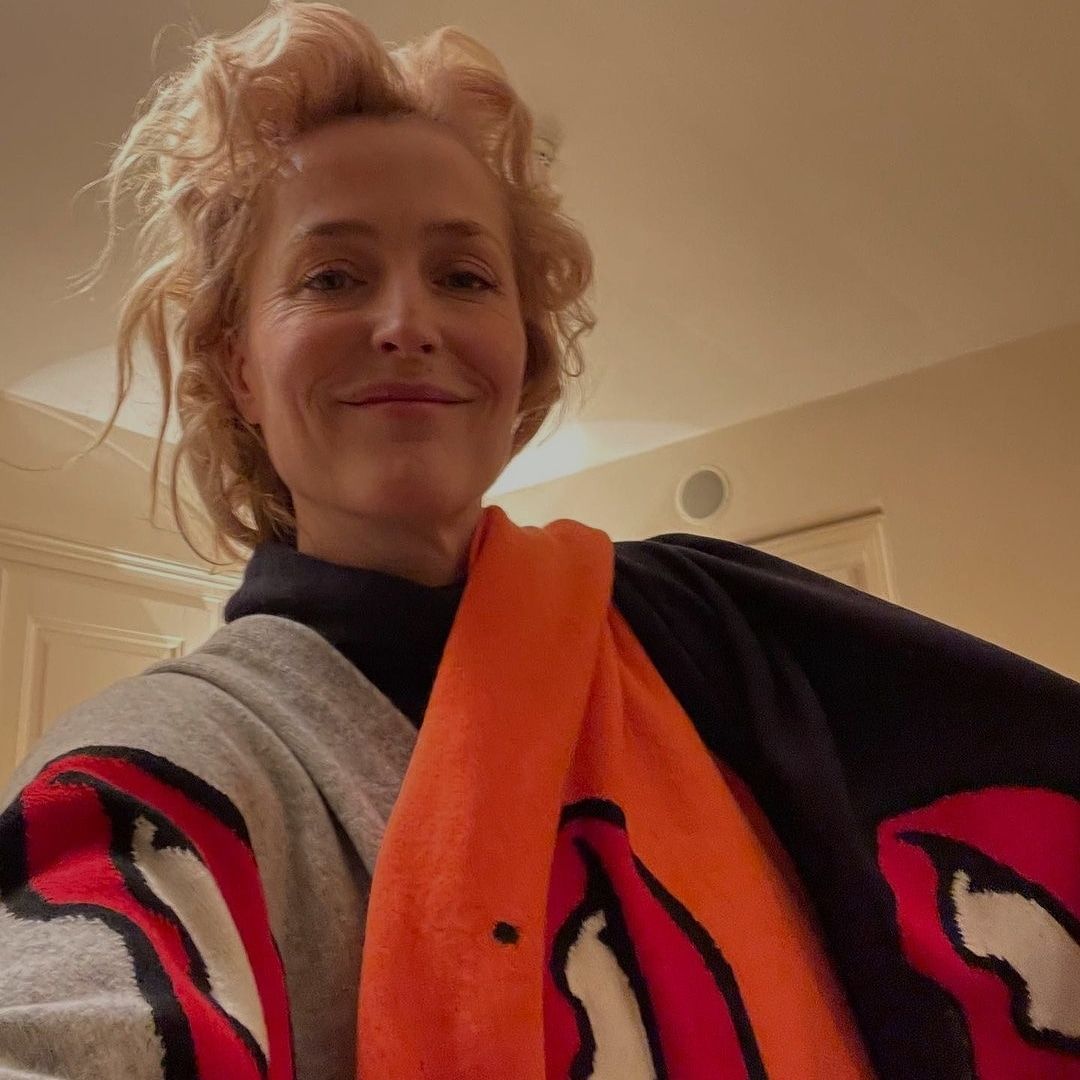 Get 15% off WinserLondon Full-Price Collections with our exclusive magazine code - TheLuminaries15

Copyright Alison Jane Reid February 2020/Updated August 2o21.  All Rights Reserved.
For more about the Gillian Anderson Collection for Winser London and to see her lips sweater in aid of Women for Women visit Winser London
Proudly Independent Arts and Culture  Journalism
Please note that this is an independent piece of arts and fashion journalism. We keep our editorials separate from advertising and high quality sponsored advertorials to maintain our journalistic integrity and opinions.
Support More Independent Arts and Culture Journalism with a monthly or yearly subscription here.
Love our journalism? Read more features and interviews from Alison Jane Reid like this popular review of the hit period drama Sanditon.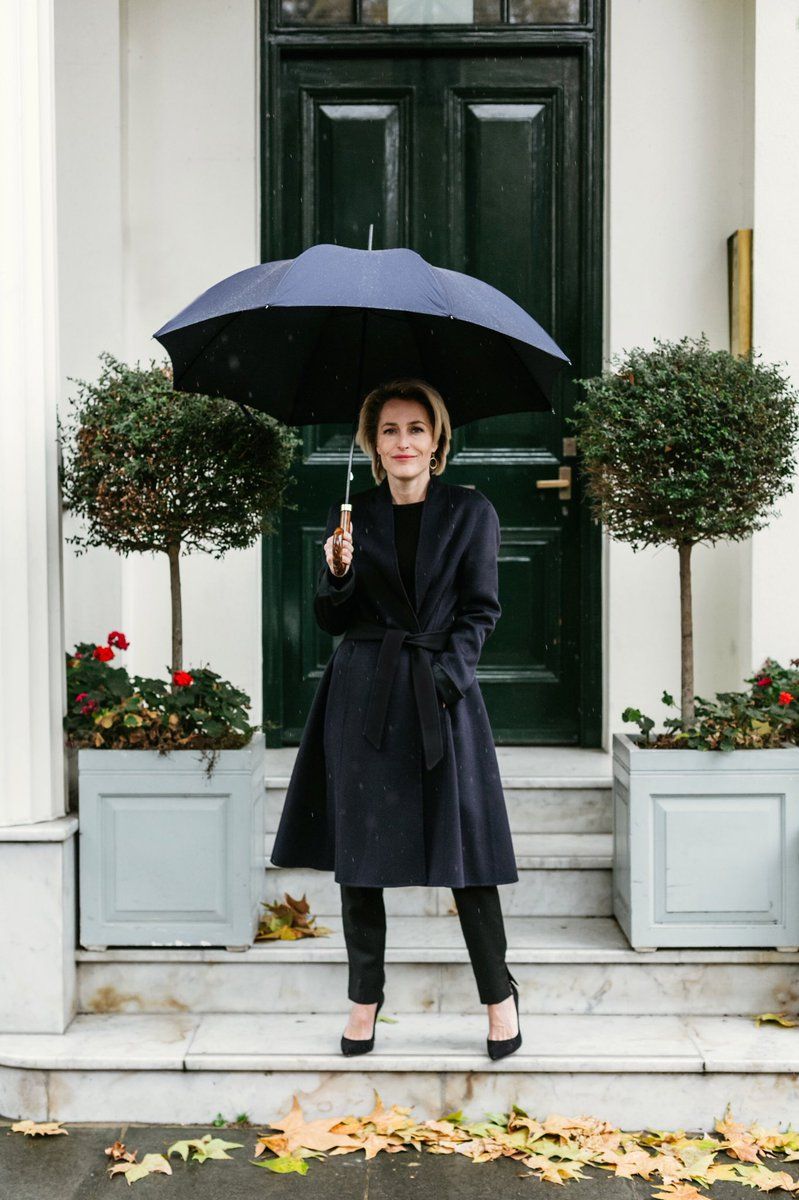 Read the in-depth review of Sex Education starring  Gillian Anderson here -
The Luminaries Magazine Subscribers Club with exclusive perks, prizes and experiences.
Read the in-depth review of Sex Education.
Watch Sex Education on Netflix and get ready for season three from mid-September 2021.
Watch The X-Files on Amazon