Alison in Wonderland  - The Celebrity Journalism Memoirs of Alison Jane Reid, Star Girl Reporter.  Cover image by John Downing, Award-Winning War Photographer and the man who helped  AJ to secure her first break on a national newspaper after she interviewed him about documenting the war in Afghanistan.
An extract from Alison Jane's remarkable front row seat memoirs on culture as a celebrity feature writer and fashion editor covering 25 years in the media. From  Radio 210 in Reading to The Saturday Times, The Sunday Times, Mirror Group Newspapers, You, The Independent, ES, The Lady and The Luminaries Magazine.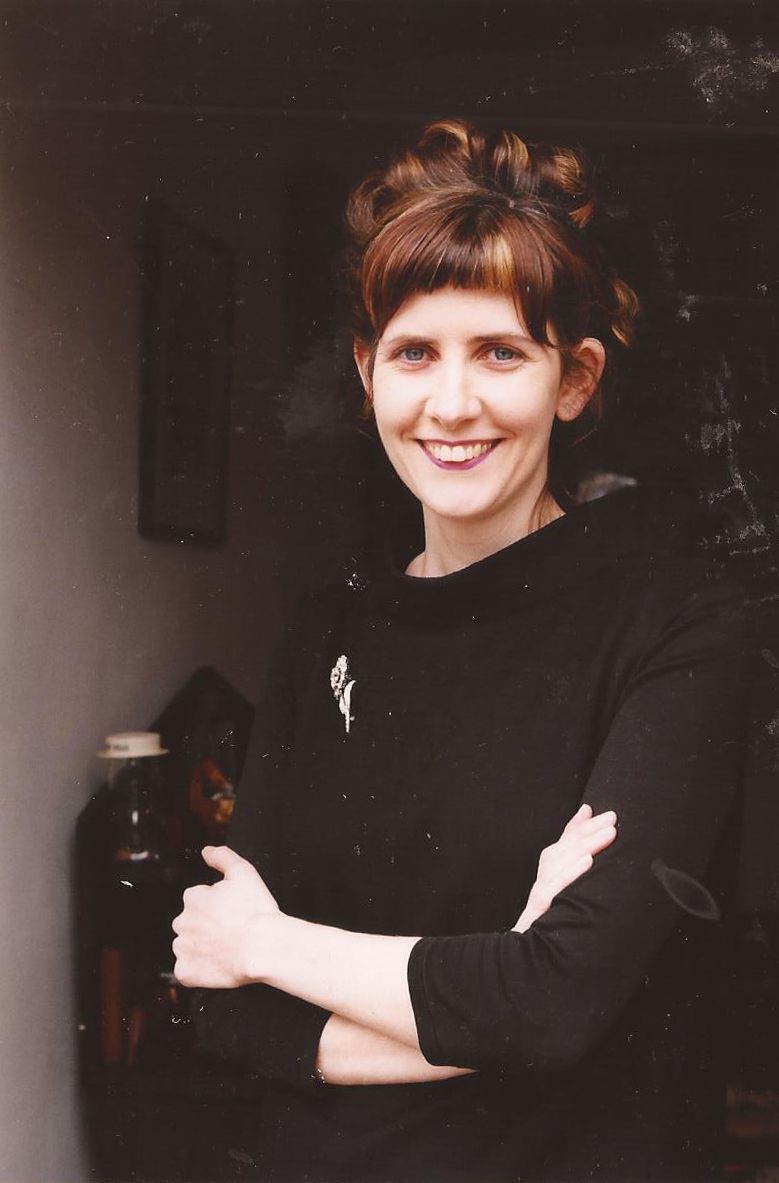 Journalism is a crazy, messed up, helter-skelter profession. I'm sitting at my desk in my bijou railway cottage in the Caledonian Road, trying to write a ravishing piece about a brooch that Richard Burton once presented to Elizabeth Taylor. I ponder how I have landed up at the age of thirty-four keeping a once brilliant newspaper columnist, and crying tears of rage as I push a trolley around Waitrose in the Holloway Road.

Living with the Columnist
'G', the newspaper columnist says he is just a drunk. I know he is an alcoholic, who sulks for days when I ask him to get help. If I could close down all the pubs in Islington, he would still find one open where he could spend another day trying to drink himself to oblivion in the company of strangers and not write one word. What can you do when the man you love is haunted by such feelings of worthlessness and self-loathing that self-torture is a more alluring accomplice than love, kindness, fun and admiration?

Then the phone rings.
A Gambling Pleasure Dome in the Bahamas

It's the wasp, super-smart head of press for a billionaire hotelier, calling to invite yours truly on a five-day press trip to celebrate the opening of a vast aquarium, only metres from a sea teeming with Alice-in-Wonderland fish. The super-rich are funny, strange and eccentric. The location? A gambling pleasure dome to rival ancient Alexandria, on a once pristine island in the Bahamas.

Pearls Like Hemingway

After a great deal of money, hoopla and hot air, the restless billionaire has succeeded brilliantly in concreting over a little bit of paradise and transforming it into a glittering, garish playground of extreme ostentation, excess and vulgarity. Now, like a proud parent, he can't wait to show it off to the world's press. The columnist thinks he is the cat's meow. He would. Just send first-class tickets, dangle a room the size of a family house and an open bar tab – and he will write pearls like Hemingway.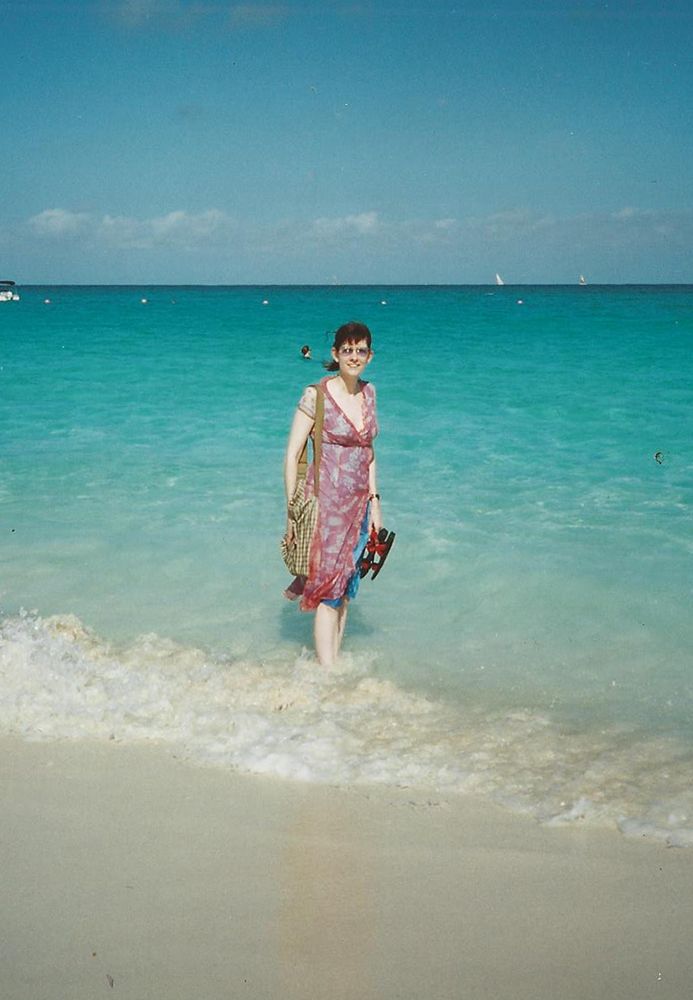 Foot paddling in the Bahamas before the concert with Stevie Wonder and Bobby Brown.
I said yes, of course. You don't say no to this hot shot pr maven, and besides, I need a break from G. I also have a Chanel-clad editor to delight,  or I could find myself suddenly looking for my P45. Plus, it sounds rather fun. The entertainment for the evening is – Stevie Wonder, Bobby Brown, Whitney Houston and a posse of at least ten more mega music stars, whose names I can't remember.
Diamonds, Social X-Rays and Foot Paddling in La Perla
A week later, I am foot paddling in a La Perla polka dot swimsuit on the impossibly pristine pale sands at Eleuthera island, and studying the legion of unhappy, super skinny, grey-faced, social x-rays who are happy to marry ugly, very rich old men in return for a private jet, a house in the Hamptons and to flaunt diamonds on the beach at 9.00 am. The diamonds twinkle brilliantly, while the women wear faces etched with misery and discontent.

A Fashion Story with a Lost Girl

For once, there is very little for me to do. All I have to worry about is filing some sparkling copy about the party and agree to dream up a fashion feature with the said Billionaire's squeeze, with rumours circulating around the press pack, about her 'modelling career'.  Let's just say it was the talk of the trip to be more of a business arrangement than a love match. But then most of the women I have met who are married to extremely wealthy men make a pact with the devil and then embark on a life of extreme unhappiness until the divorce.

You Are Never Going to Keep a Man Dressed in flats!

I got to know this lost girl quite well, for a while. She was an ordinary, apple pie, American girl, just trying to improve her bank balance and take care of her sick mum. I quite liked her until she once scolded me outside Harvey Nicks for wearing Mary Jane's instead of killer heels. "You are never going to keep a man dressed in those," she snapped, as one who would know. I was mortified, and she was so, so wrong! For all her outward charms, there was a pervading emptiness, fear and sadness about her. She used to drag me shopping on Sloane Street after interviews, and never buy a single thing, declaring that her allowance wasn't generous enough.

The Charisma of Victor Meldrew Laced with Genghis Khan

In the end, I would tell her I had to do some work and flee back to the office. How I wanted her car. It was a wonderfully feline, classic, black Mercedes sports car. I couldn't believe it when she cheerfully told me she had crashed it in Hyde Park. Several years after I last saw the lost girl, the billionaire ditched her and married her best friend. It's a precarious life being the squeeze of a man who never seems to sleep, barely talks, and has all the charisma of Victor Meldrew laced with a dash of Genghis Khan. Still, he does know how to throw a swell party! The lost girl went on to marry an Arabian prince and landed up with all his money!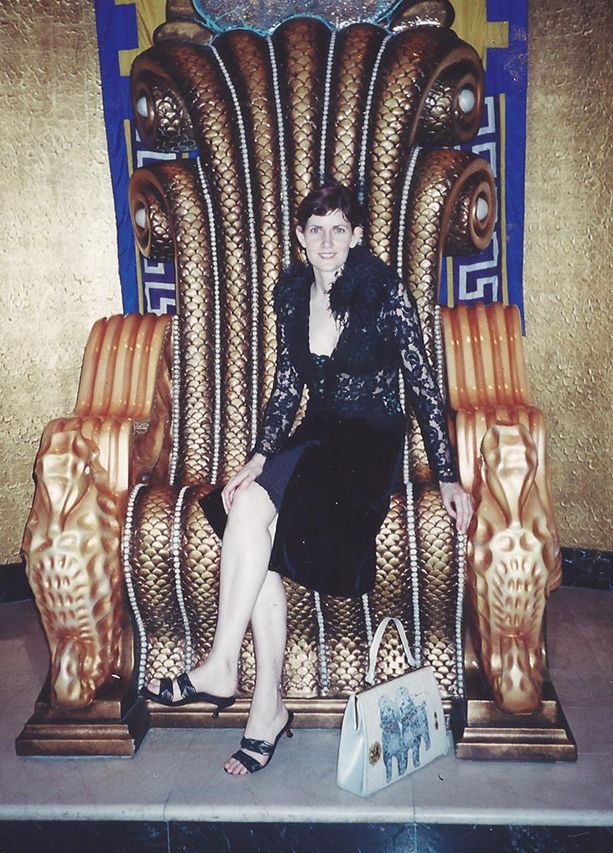 Alison Jane Reid - Star Girl Reporter Sitting on a Golden Throne in the Bahamas.  Picture by Richard Young, using my Leica.
A Hotel Straight Out of Gatsby, with Marvelous Cocktails on Tap

After eating all the exquisite, truffles dusted with gold leaf in my room and ordering a delicious afternoon tea, I get ready for the party, putting on a lovely velvet and lace LBD I found in a tiny boutique in Soho. The location for the festivities is an exquisite colonial hotel, straight out of the Great Gatsby, strewn with passionflowers and marvellous cocktails on tap. The air is perfumed, the waiters attentive, and the atmosphere is like Live Aid. We grazed on a seafood banquet so fresh; it must have been plucked by mermaids from the sea only minutes before it landed on my plate. Then, as we washed down these watery delights with vintage Dom Perignon and strawberries, my new girl gang and I smartly sidestepped the apartheid measures to keep the members of the fourth estate away from the celebrity guests.

Lord Kismul of Barra's Alison Jane's wild cat and her inspiration
Lord Kismul of Barra, Alison Jane's beloved wild Scottish cat, rescued on Barra and her absolute inspiration
Looking at Stevie Wonder's Gold Jewels
There is something rather surreal about standing on a chair and being able to admire the gold rings on Stevie Wonder's hands and the tiny beads of sweat on his brow. I did just that. Richard Young the King of the Paparazzi took my picture sitting on a garish gold throne – and then me and my BF's clambered onto the dining room tables and danced our hearts out to Whitney Houston's Look Into Your Heart. The poor thing had a very faraway look in her eyes.

An Offer to Run Away with a Stranger

On the plane back to London, I sit next to a beautifully dressed man around my own age, who works in advertising. With hours ahead of us, we talk and talk, and I land up telling him about the columnist. How I love him so much, but it is impossible to co-exist with a man who is jealous, moody, has stopped working, and how he lies about just about everything that matters. Then he devastates the kitchen to cook me scallops in white wine, plays Sinatra's Songs for Swinging Lovers and calls me baby and my heart wavers.  
Love with a Proper Stranger
'Come and live with me,' says my companion. 'Pack your bags as soon as you get back, I will be waiting.' Reader, I could think of nothing else. Could I just run away from a life that was making me so anxious and unhappy and take up with a complete stranger? Could I tear myself away from my felines and a man I had waited so patiently to love? The truth is that Lost Girls are not just the consorts of billionaires; perhaps as you read these lines, you know your own lost girl….. tell her from me to burnish her wings and fly away.

Copyright Alison Jane Reid September 2021. All Rights Reserved. No Reproduction Whatsoever.

Next time – Fish 'n' chips, Ellie Saab and Keira Knightley at Osborne House, where she reveals the location of her first kiss!