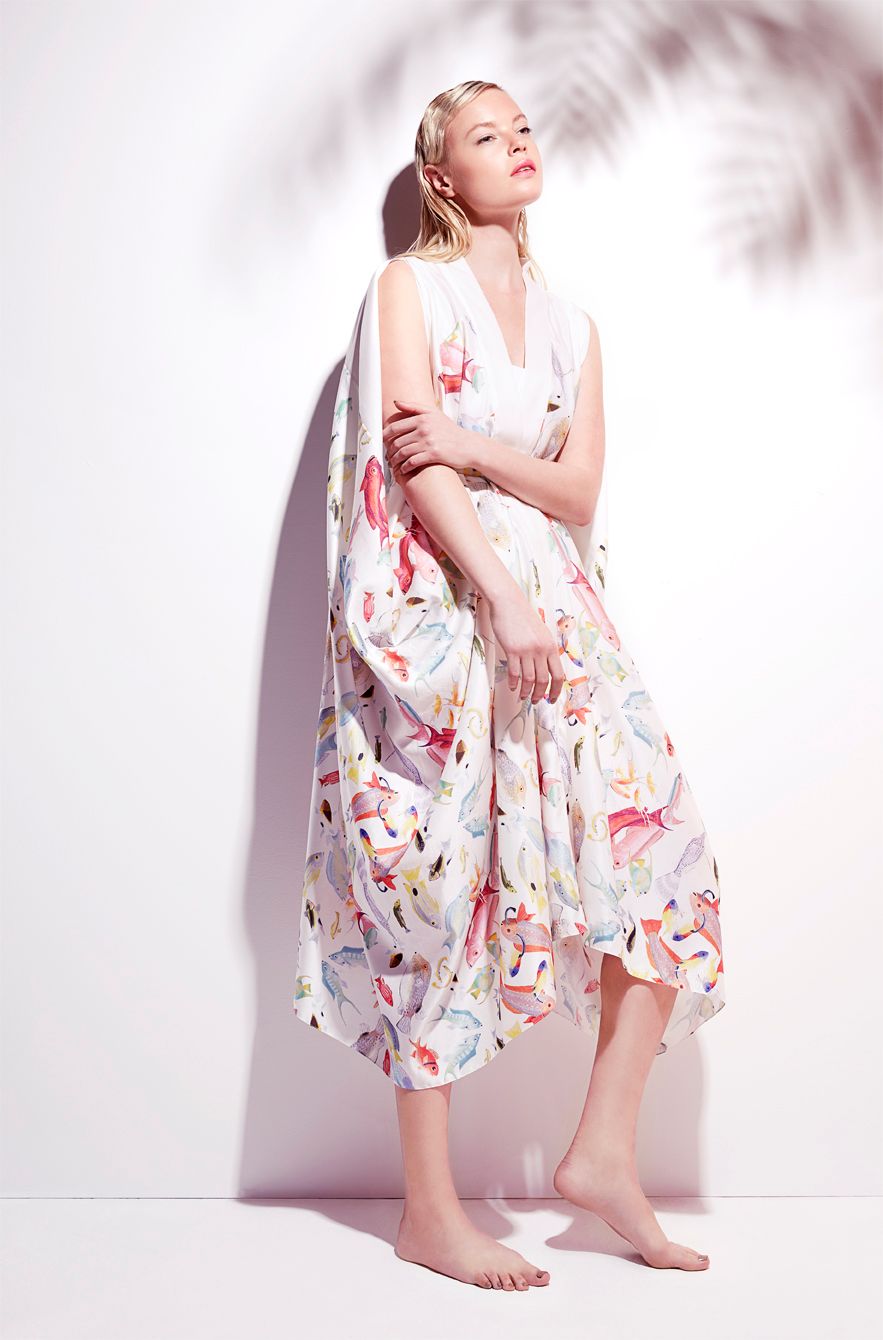 Rose Fulbright, a strawberry-haired, artisan, slow fashion designer, who crafts achingly lovely, one of a kind silk loungewear and lingerie that belongs on the pages of novels like The Pursuit of Love, The Great Gatsby or I Capture the Castle wants us all to treasure our clothes and think of them as future heirlooms to pass on. This is not a new-fangled idea writes Alison Jane Reid. It's how fashion used to be otherwise true vintage and antique fashion from the past wouldn't exist.
The post-war consumer credit boom led to throwaway culture and cheap, fast fashion. Spend, spend, spend was in and make do and mend and fashion created to last was out. Now glam thrift is back to save resources, cut pollution and help us learn to treasure our blue planet. It's time to cultivate fashion with the heart of a glamorous magpie collector for today, tomorrow and forever and cultivate our own future vintage fashion pieces to pass on to the fashion lover that hasn't even been born yet.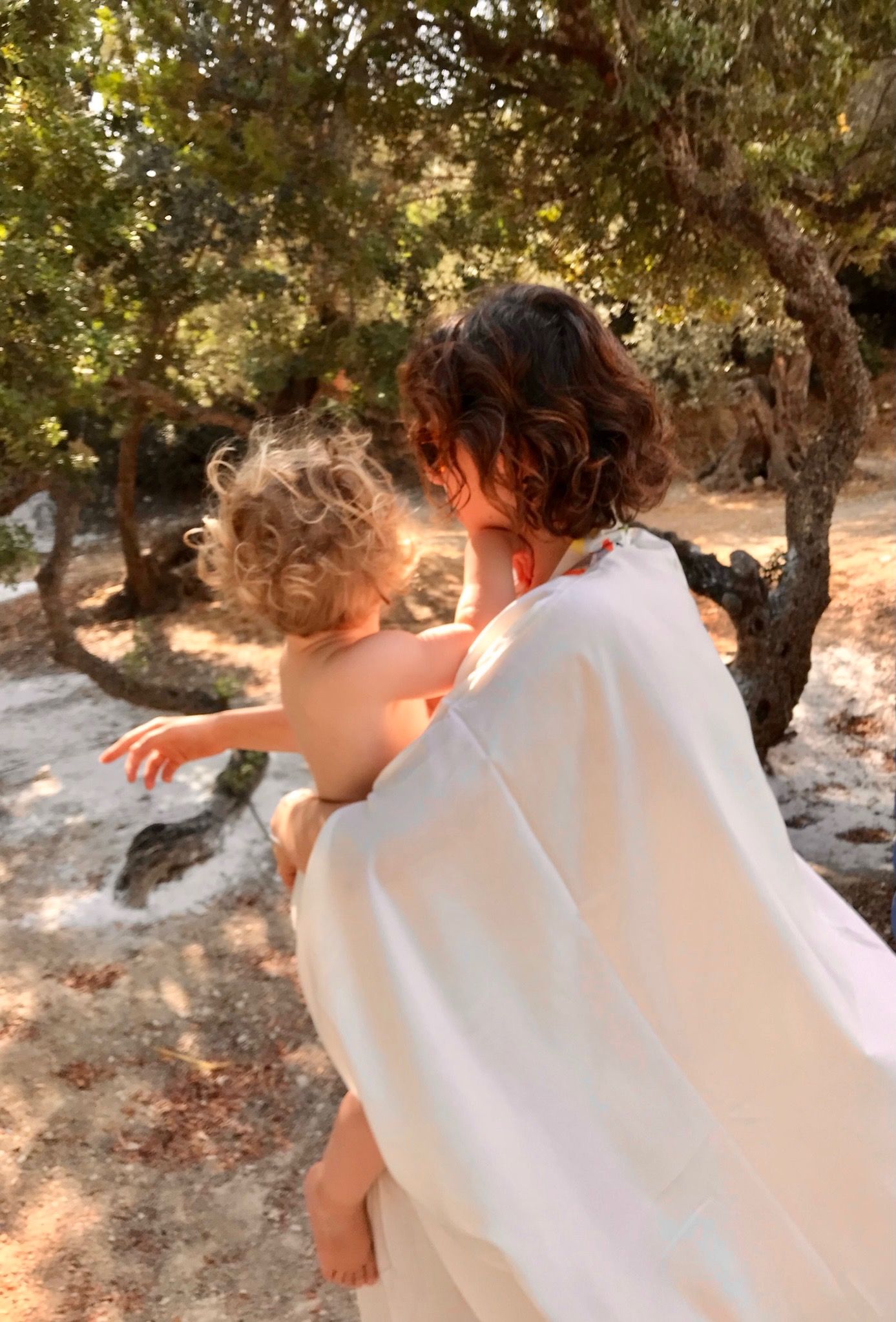 Prepare to fall in love with an artist's eye, to covet eco silk from China and the fashion icons of the natural world from shoals of multi-coloured, Alice Through the Looking Glass fish, cascading across a silken wrap to charismatic coral adorning a look at me camisole in order to protect them for future generations.    
Charismatic Fashion for the Discerning Modern Heroine
With a fascinating cultural heritage, which includes a mother who designed for the famous Portmeirion pottery, Rose designs all her own charismatic, alluring and head-turning prints, taking inspiration from the land and sea, culture and dreams.
Take a  Selfie in Your Forever Fashion
Rose has teamed up with BLANC, the eco-friendly dry cleaners and aftercare specialists to nurture a return to a slow, forever love affair with fashion and a newfound appreciation for the skill, time and resources that go into creating a fashion garment.  You can get involved by photographing yourself in your future heirloom that you would love to pass on and you could win a sensuous, handcrafted Rose Fulbright silk camisole and some BLANC products.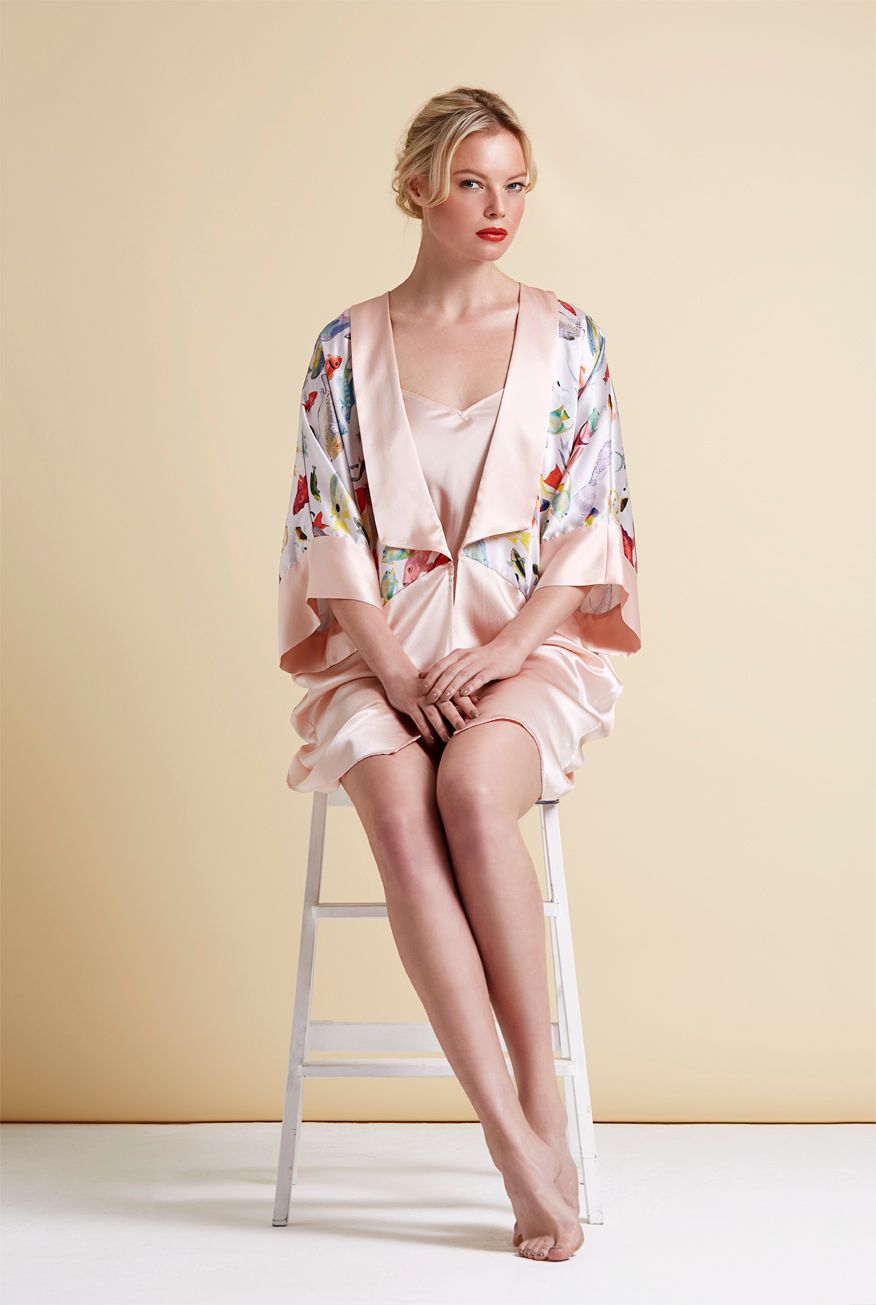 Win a Rose Fulbright Future Heirloom
The competition ends on August the 15th. Head over to Instagram to find out what you need to do to enter. Instagram @RoseFulbright
Mathilde, Co-founder of BLANC, says, "Along with the rise of fast fashion, the idea
to wear and love clothes for many years became long forgotten. Today, throwing away and buying new is often seen as the most convenient and cheapest option when a garment is out of fashion, damaged or doesn't fit anymore. By partnering with Rose Fulbright, we wanted to help people reassess the relationship they have with their clothes.

Create a Timeless Sense of Style in Exquisite Fabrics
"Choosing better materials and caring for them properly is essential to transform this industry for the better. Not to mention that it is a great way to build your style with timeless pieces and unique gems that will never go out of fashion and are to be loved for years."
Tell your friends about Rose and the campaign and spark a debate around the idea of championing a new age of elegance and slow fashion.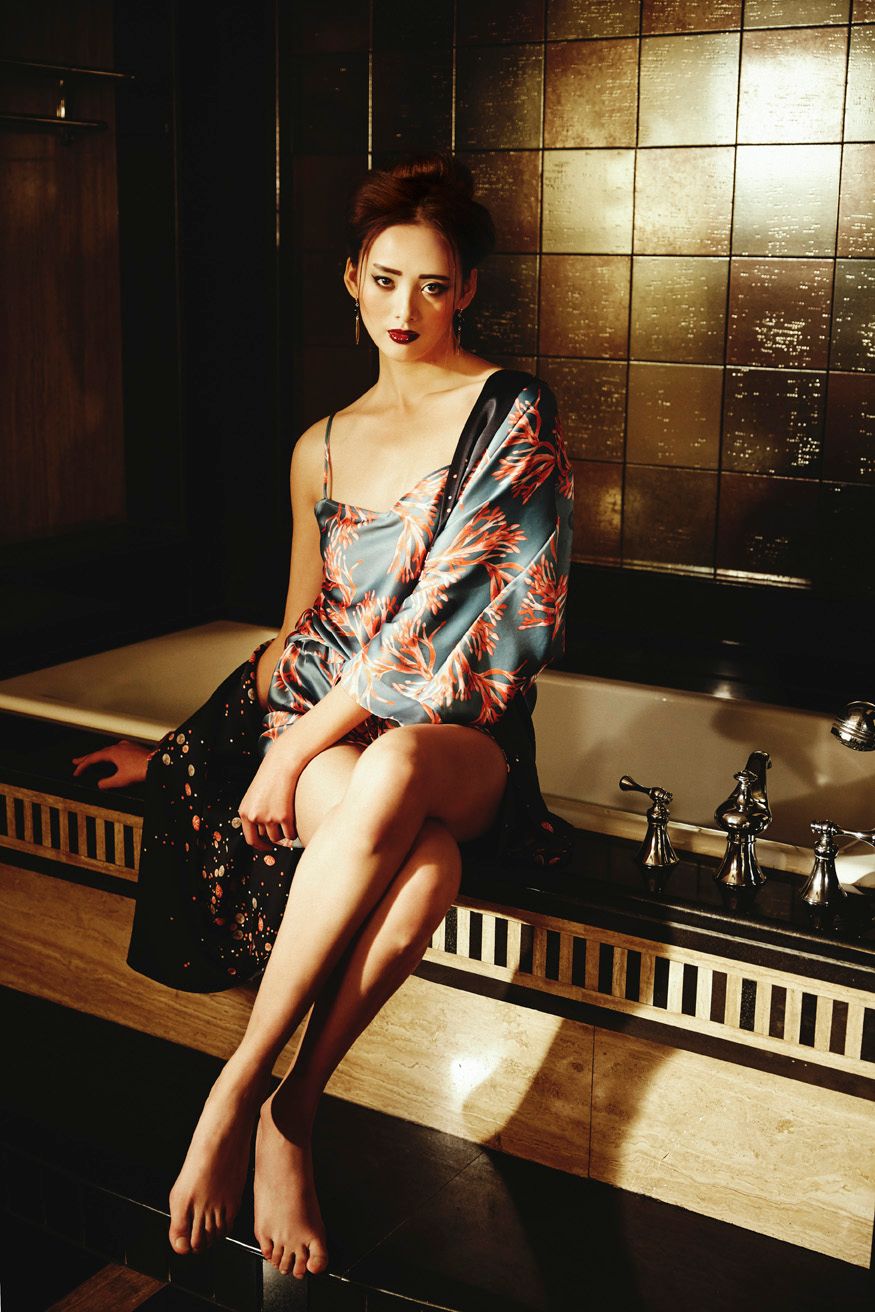 As someone who has only ever reluctantly retired organic knickers, after they went into holes and turned too baggy to wear, without the risk of a Nora Batty faux pas, I couldn't agree more!
A Feminine Suit of Armour
How did fashion become so throwaway? To me, the perfect dress, coat or skirt is like a best friend, and I am not in the habit of discarding friends or clothing. If I am interviewing an icon like John Simpson, the BBC World Affairs editor, a leading actor or up an coming singer-songwriter, I like to wear a piece of fashion that feels familiar and gives me the confidence to fly as an interviewer storyteller. Fashion can definitely do that. To me, it's like a feminine suit of armour.
The Thrill of Getting Dressed to Go Out
Rose agrees, "The campaign is timed perfectly to reflect people's mood – there is a feeling of wanting to connect with people again, not only in person but also in how we express ourselves through our clothes. Many of us are also reflecting on the past and thinking about the importance of family. The anticipation and pleasure of getting dressed up to go out is something that I think many people now appreciate even more. I am thrilled to be working with BLANC on such a meaningful campaign, which not only aligns with my design ethos of creating future heirlooms to be treasured, but is also crucial to the summer renaissance of social interaction, and to creating positive change in the fashion industry."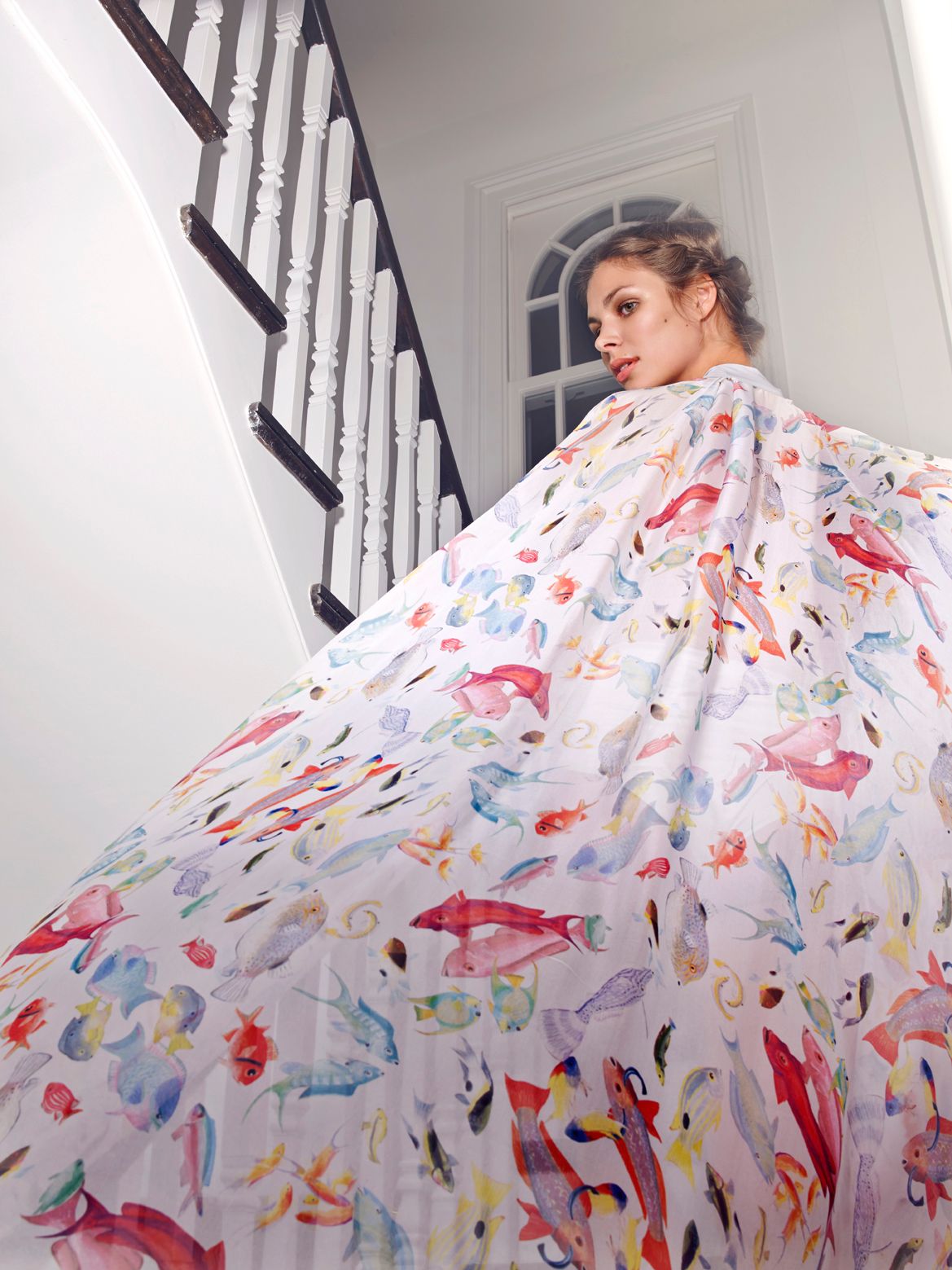 ROSE FULBRIGHT
Each Rose Fulbright garment is hand made in London using fine fabrics, with an ethical and ecologically conscious approach, including artisan, fair silk from China. Rose Fulbright offers free worldwide shipping from www.rosefulbright.com. Instagram: @RoseFulbright  Website: www.rosefulbright.com
BLANC
Sustainable aftercare specialist BLANC offers an expert non-toxic alternative to
conventional dry cleaning, alongside tailoring and laundry services. For more information visit the website www.blancliving.co
Instagram: @blanclivingco
Subscribe and Support Independent Journalism
We hope you enjoyed this slow fashion editorial.  We are now running a campaign to reach out first 100 paying subscribers and magazine club members to fund this shiningly independent arts and culture magazine and cover our editorial and publishing costs and then keep going. Subscribe and join our club here - Subscribe to The Luminaries Magazine