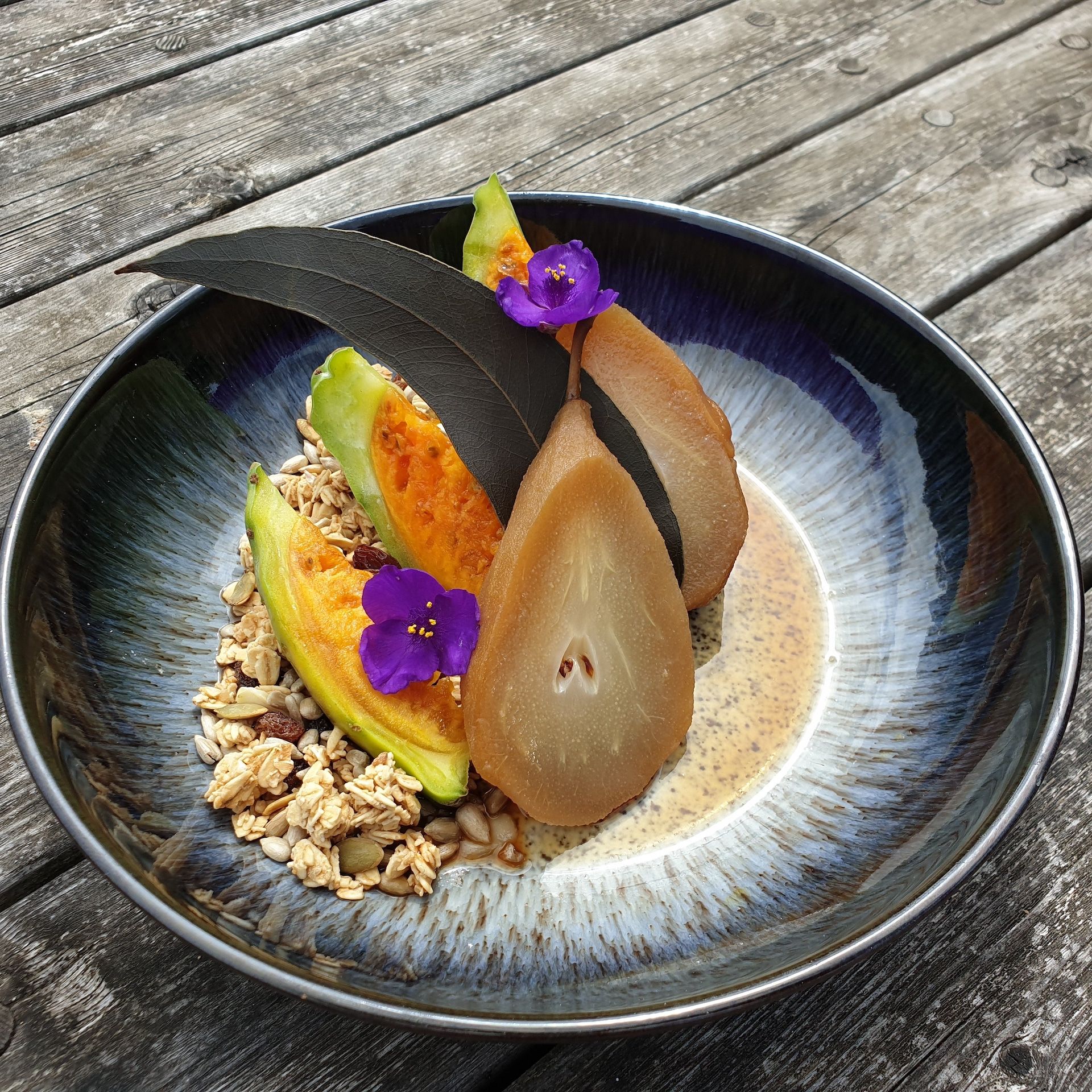 Recipe by Ventnor Botanic Head Chef Brad Roe
Eucalyptus poached pear
2 pears such as conference or William's, peeled with stalk left on
6 eucalyptus leaves
460ml white wine 1-liter water
2 tablespoons honey
Prickly pear
1 prickly pear, cut into thin wedges
Sunflower & pumpkin seed granola
1 tablespoon sunflower seeds 1 tablespoon pumpkin seeds 100g whole rolled oats
40g almonds, sliced 1 tablespoon honey
2 tablespoons coconut oil 1 tablespoon maple syrup Pinch of fine sea salt
Eucalyptus poached pear
Place all the ingredients into a baking dish and cover with aluminium foil.
Bake at 160°c/320°f for 30 minutes. Take out of the oven and discard the foil.
Pour the remaining liquid into a small saucepan, reduce on a low heat until you have roughly 1 cup of liquid left and pour back into the dish of pears.
Sunflower & pumpkin seed granola
Mix all the ingredients together, lay on a baking tray and bake for 25 minutes at 160°c/320°f.
Brad Roe is the head chef  at England's hottest botanic garden. To find out more about the Ventnor Botanic Garden or to plan a visit visit the garden website -  Ventnor Botanic Garden
Purchase  Chef Brad Roe's Cook Book on Amazon.