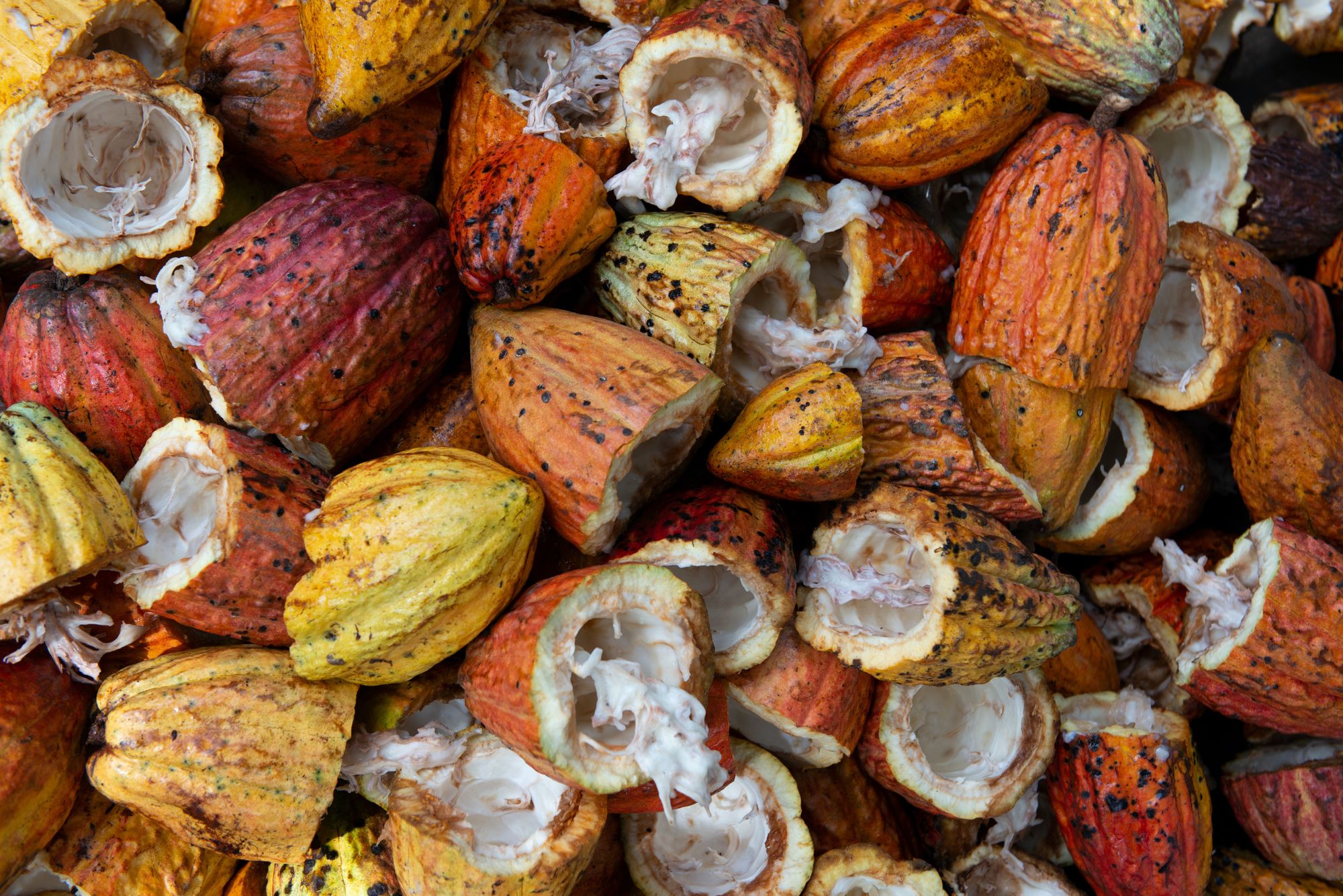 Real Chocolate,  the guilt-free superfood we all need! Just remember, not all chocolate is created equal... so read on.
A delightful book extract from Marcos Patchett's magical new book on The Secret Life of Chocolate. As a foodie, editor and longstanding chocoholic (only the good stuff) this handsome chocolate tome is essential reading for the most discerning, health-seeking food lover. It's perfect for anyone who yearns to soak up the proven scientific benefits of real chocolate and learn how to source and prepare the dark stuff and reap the food as medicine health benefits - Editor-in-Chief, Alison Jane Reid.

Chocolate with Benefits
A lot has been written about the health benefits of chocolate in recent years.  And it's true – chocolate does have many useful properties, including a significant reduction in heart attack and stroke risk, diabetes prevention, reduction of skin damage caused by the sun, reducing tooth decay while strengthening tooth enamel, correcting working memory deficits caused by sleep deprivation in women, even – possibly – reducing the risk of some forms of dementia, in addition to more obscure benefits such as prevention of damage to other organs in liver disease.  
The Quality of Chocolate
What some of these articles omit is the importance of the quality of the chocolate, specifically its "cocoa content"; and what most fail to mention completely is the huge variation in quality that "cocoa" may describe.

The term "cocoa" is used in the chocolate industry to refer to the fermented and roasted seeds of Theobroma cacao and all their by-products, such as cocoa powder (defatted, pulverized seeds), cocoa butter (extracted fat), cocoa mass (roasted seeds ground to a liquid), dark chocolate (cocoa mass + cocoa butter + sugar), milk chocolate (sugar + milk powder + cocoa mass + cocoa butter) and white chocolate (sugar + milk powder + cocoa butter).  
The Stuff of Magic!
The magic stuff is the cocoa mass, which contains all the medicinal compounds – stimulating alkaloids such as theobromine and caffeine, antioxidant polyphenols such as the procyanidins and flavonols, and a raft of "fairy dust" compounds found in trace amounts such as anandamide, gamma-amino-butyric acid, and phenethylamine.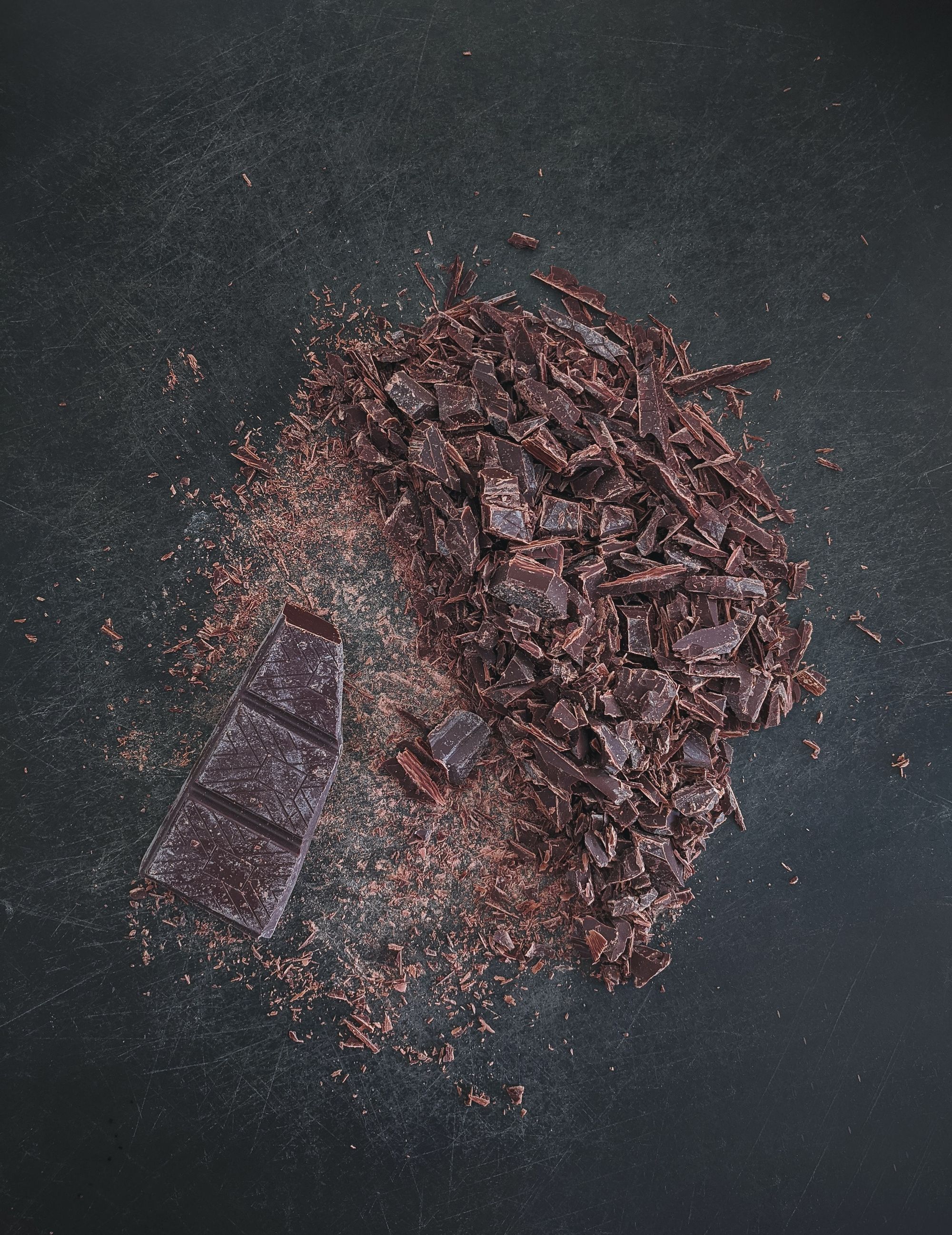 A more traditional term for the tree and its seeds is Cacao, the name used by the Maya civilisations in pre-Colombian Mesoamerica (modern-day Guatemala, Mexico, Honduras, Belize etc.)  The term likely originates from an Olmec word.   Research has identified some of the polyphenols in Cacao as being responsible for many of its health benefits, and as far as commercial chocolate is concerned, these are only to be found in cocoa mass – present in dark chocolate, less so in milk chocolate, and not at all in white chocolate.  Cocoa powder is an interesting case because the fat has been removed, so one may expect the product to be higher in polyphenols; but it turns out that the fat protects the polyphenols from reacting with oxygen in the air, so removing it causes means that cocoa powder usually has less "antioxidant" power than dark chocolate.  
Delicious Drinking Chocolate Extraordinaire!
When buying ordinary chocolate, look for a cocoa content of at least 80% - the remainder is all sugar, and of that 80% "cocoa content", at least 20% is likely to be added cocoa butter (fat).  Optimally healthful Cacao is traditional drinking chocolate, made from lightly toasted Cacao beans that are ground and mixed with water and spices; hard to come by these days.  But you can buy "couverture", blocks of solidified cocoa mass; these can be grated, adding spices and sweetening such as vanilla, cinnamon and honey, and whisking into a little boiling water to make thick, dark, foamy drinking chocolate; enough to make you throw away your cocoa powder in disgust.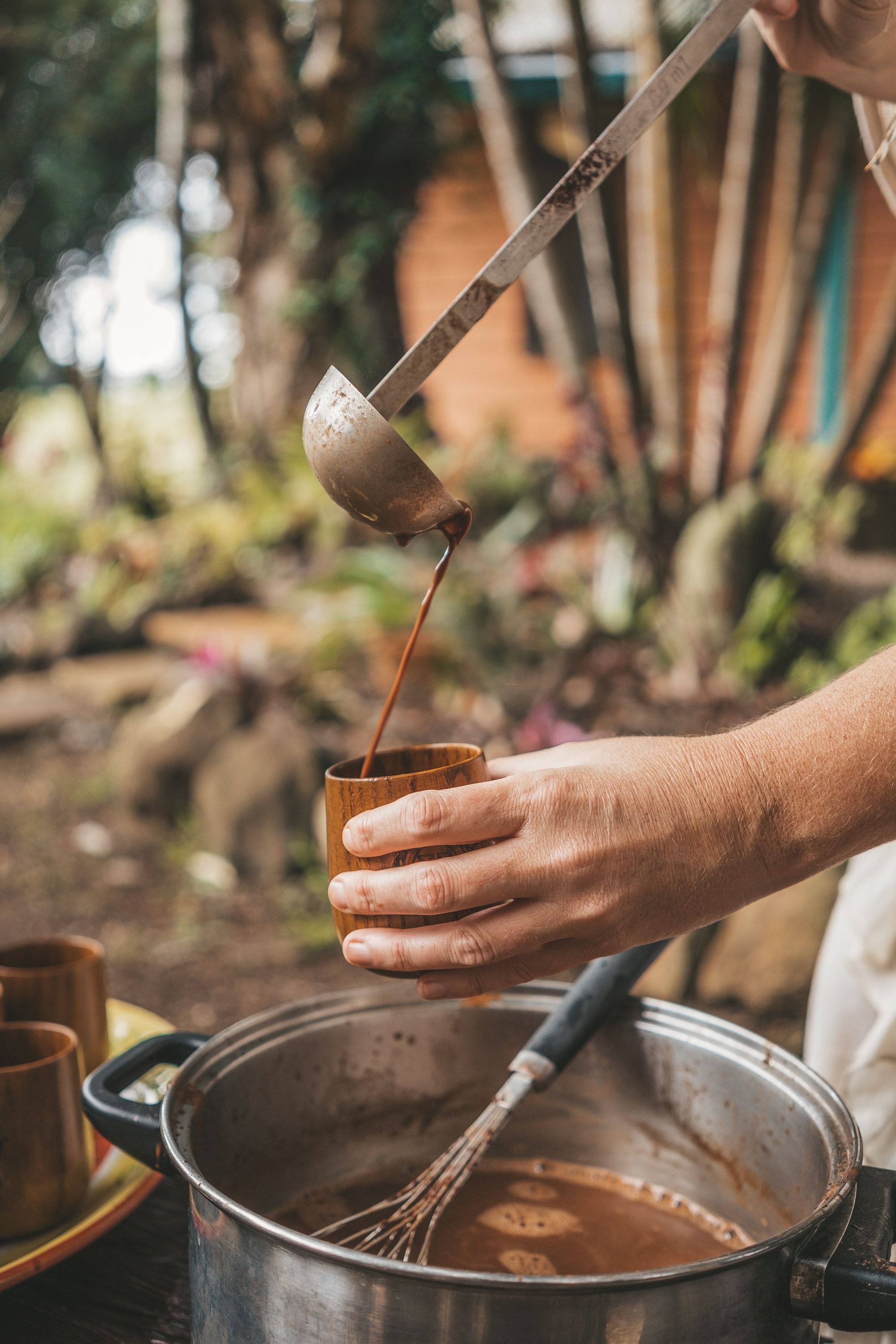 Of course, most people eat chocolate for its effects on mood.  Some of those effects, particularly with more "adulterated" chocolate (lower content of cocoa mass) may be down to the temporary mood-raising, habituating effects of added sugar or fat.   Cacao itself does have mood-raising properties, owing chiefly to its caffeine content.  But low-dose caffeine isn't the extent of its powers: in animal models of anxiety, cocoa mass was found to reduce conditioned fear.   In other words, Cacao reduced behavioural signs of learned fear, such as may be found (in their most extreme form) in PTSD.
Chocolate for Stress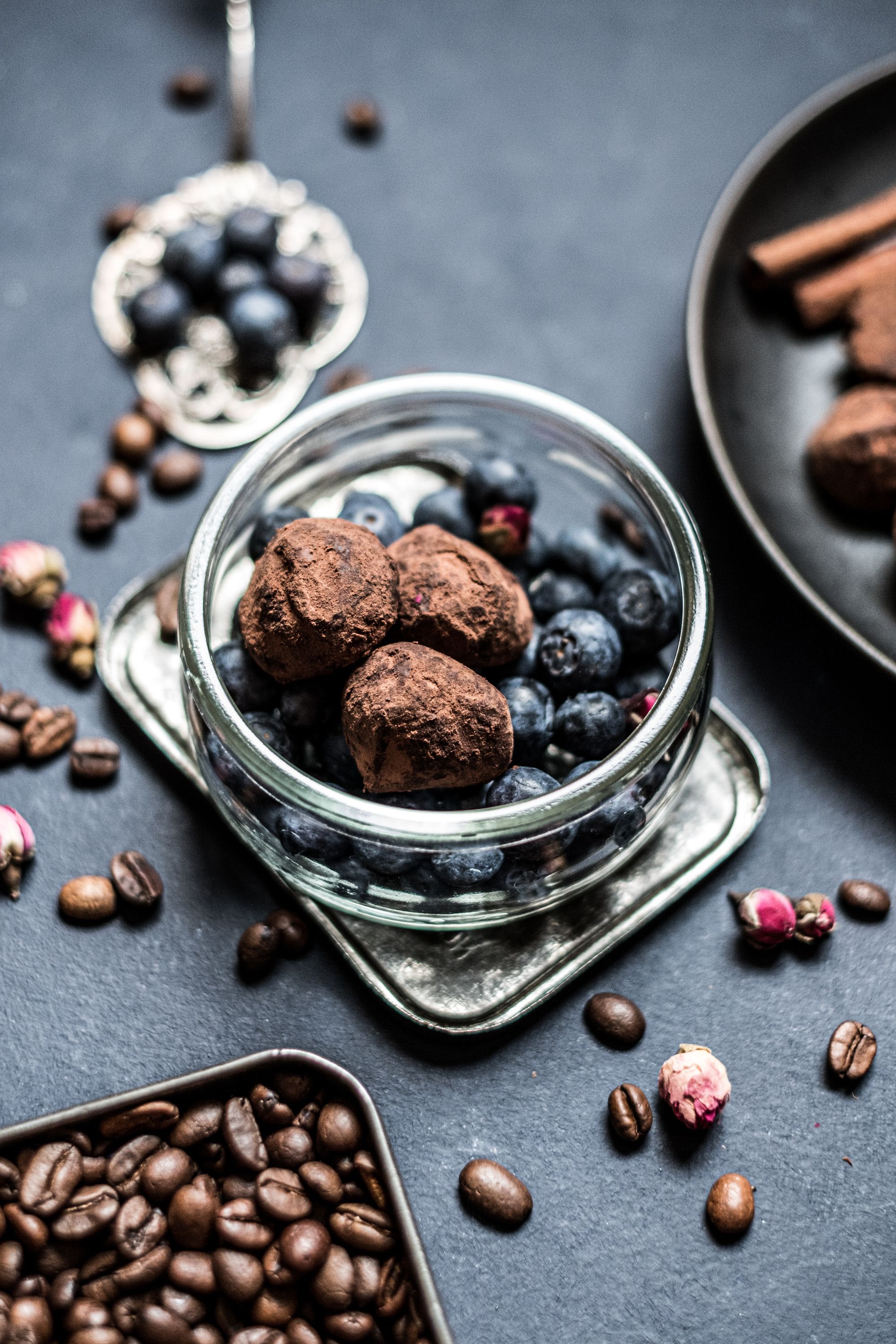 In human trials, 50g dark chocolate lowered the levels of the longer-acting stress steroid cortisol and the fast-acting stress hormone adrenaline detected in saliva and urine within a few hours of administration, and 40g daily dark chocolate did the same after a couple of weeks' daily use.  Most remarkably, a bigger drop in participants' stress hormones was recorded in more anxious subjects in the two-week trial, along with a beneficial shift in gut flora.    Another small four-week study also found that daily intake of 41g dark chocolate altered test subjects' microbiomes, resulting in the presence of more beneficial gut flora such as Lactobacilli and Bifidobacterium, and fewer harmful microbes such as Clostridium.  
This accords with the traditional use of Cacao as a tonic to recover from chronic illnesses such as diarrhoea, and the effects on adrenaline and cortisol observed in these trials suggest Cacao may be a much more valuable therapeutic tool for stress management than was previously suspected – at least by scientists; your average chocolate fan already knows that Cacao is essential medicine.

A Word of Caution
Like any substance, Cacao isn't for everyone.  While some people claim that chocolate gives them a migraine, and there is some pharmacological rationale for this, it seems that for most people who suffer from migraines this isn't a problem.   Like coffee and peppermint, Cacao may exacerbate acid reflux, so should be avoided by heartburn sufferers of people diagnosed with GORD.   In Renaissance Europe, Cacao was classified as a "melancholic" substance  – excess melancholy could show up as depression, stiffness, constipation, and overthinking.  Small amounts of Cacao were thought to help clear out melancholy, but large quantities could exacerbate it.  So excessively "melancholic" people may do better to have smaller quantities of Cacao, or to eat chocolate less frequently (say, not more than three times a week).  Put more simply and less Medievally, some people just don't get on with chocolate.  These people have my sincere condolences, because of all Cacao's health benefits, the most impressive is that it may extend its lifespan.   Just make sure you're eating – or even better, drinking - the good stuff.

Extract Adapted from the book The Secret Life of Chocolate By Marcos Patchett. All Rights Reserved.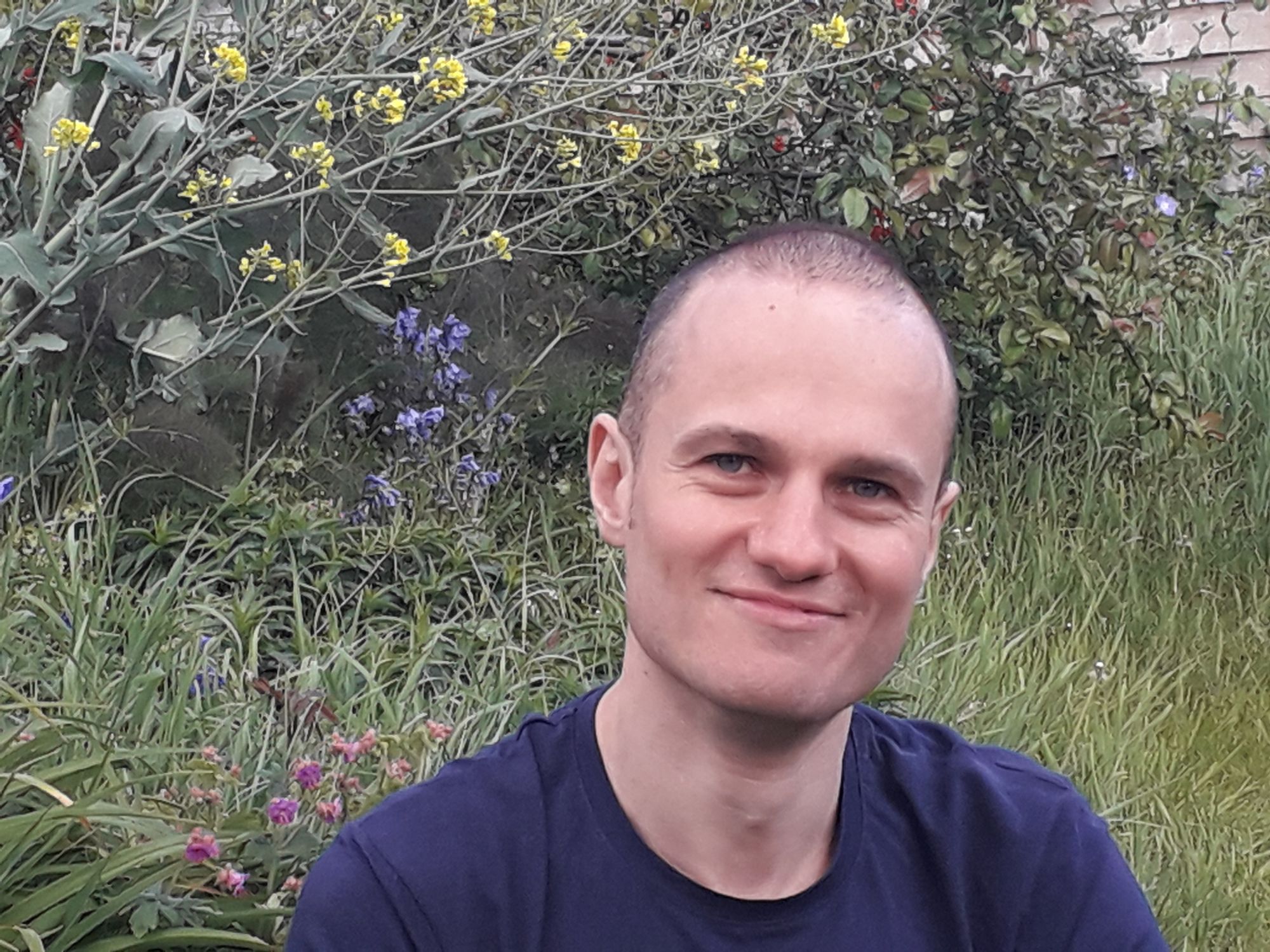 Marcos Patchett is a member of the National Institute of Medical Herbalists and AMH.
When taking herbs, the Institute always recommends seeking the advice of a qualified medical herbalist. Find your nearest herbalist at https://nimh.org.uk/find-a-herbalist/
©MGP 2021
http://thesecretlifeofchocolate.com/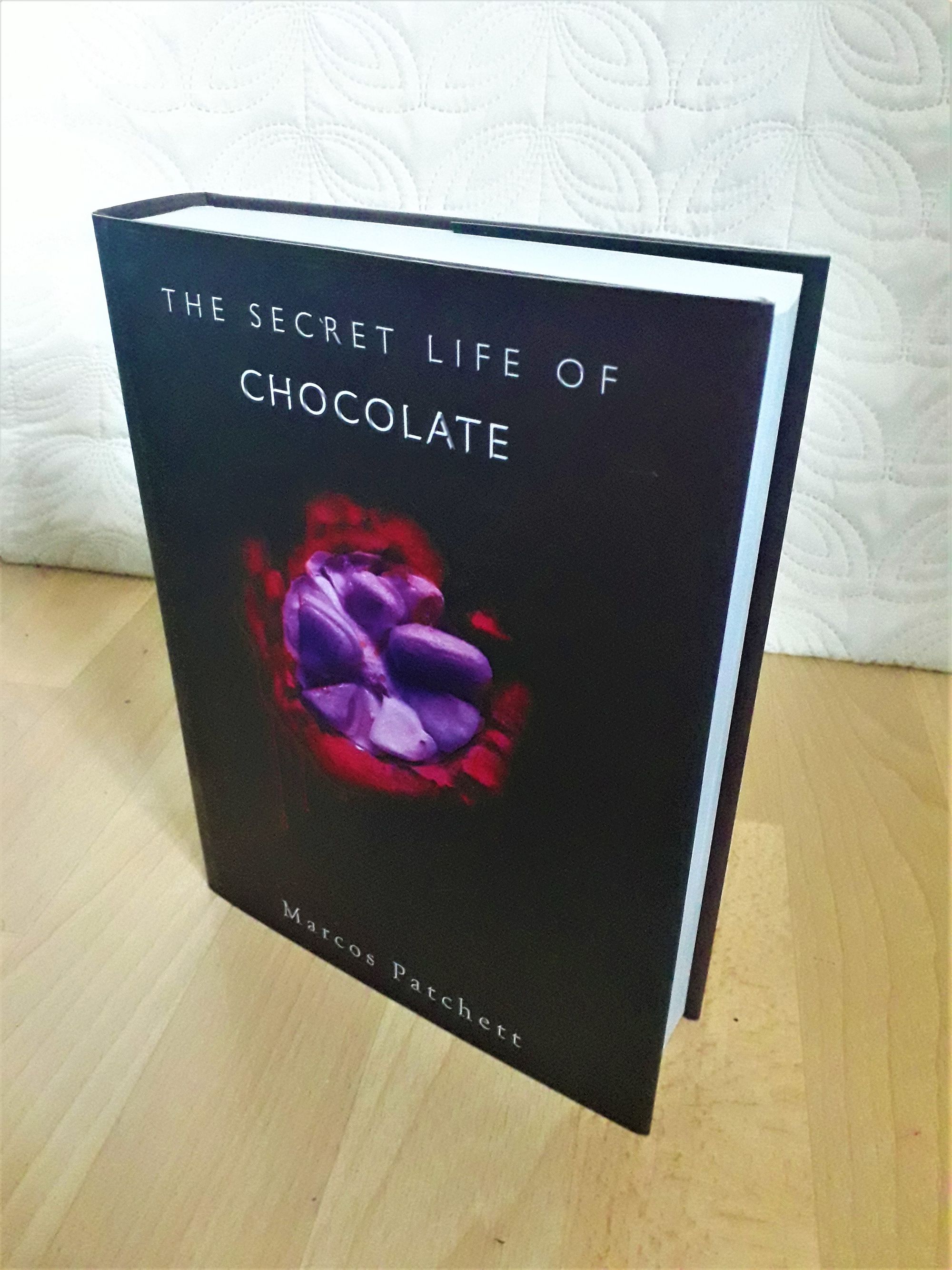 For those in the US: https://bit.ly/3dVRX1d
For rest of world: https://www.aeonbooks.co.uk
Also available from Amazon, Barnes & Noble, and good bookstores everywhere
Hardback RRP £75 (708 pages)
About Marcos Patchett
Marcos graduated from Middlesex University's Herbal Medicine BSc course with first degree honours and the Elsevier science prize for plant pharmacology in 2005.  He worked as a medical herbalist in King's Cross for several years (2004-2007 and 2012-2013) specialising in complementary care for people living with HIV, and practised from Neal's Yard remedies' Therapy Rooms in Covent Garden and, later, Notting Hill, for nine years (2007-2016).  He worked as a dispenser in Middlesex University's Archway training clinic for their Western Herbal Medicine BSc in 2009-2010, and later went on to become a clinical supervisor for the Western Herbal medicine BSc and MSc courses at Middlesex University's Integrative Medicine training clinic from 2013-2018.  He is currently an online clinical trainer for Heartwood UK and has a private practice in north London.  His first book, The Secret Life of Chocolate (thesecretlifeofchocolate.com), a comprehensive thirteen-year project on the ancient history, usage, pharmacology, and cultural meaning of Cacao/chocolate, was released in March 2020.
REFERENCES
Buitrago-Lopez, A., Sanderson, J., Johnson, L., Warnakula, S., Wood, A., Di Angelantonio, E., & Franco, O.  (2011).  Chocolate consumption and cardiometabolic disorders: systematic review and meta-analysis.  The BMJ.  343, d4488.
Grassi, D., Lippi, C., Necozione, S., Desideri, G., & Ferri, C. (2005).  Short-term administration of dark chocolate is followed by a significant increase in insulin sensitivity and a decrease in blood pressure in healthy persons.  American Journal of Clinical Nutrition.  81, (3), p.611-4;
Grassi, D., Lippi, C., Necozione, S., Desideri, G., & Ferri, C. (2008).  Blood pressure is reduced and insulin sensitivity increased in glucose-intolerant, hypertensive subjects after 15 days of consuming high-polyphenol dark chocolate.  Journal of Nutrition.  139, (9), p.1671-6;
Muniyappa, R., Hall, G., Kolodziej, T., Karne, R., Crandon, S., & Quon, M.  (2008).  Cocoa consumption for 2 wk enhances insulin-mediated vasodilatation without improving blood pressure or insulin resistance in essential hypertension.  American Journal of Clinical Nutrition.  88, (6), p.1685-96.
Heinrich, U., Neukam, K., Tronnier, H., Sies, H., & Stahl, W.  (2006).  Long-term ingestion of high flavanol cocoa provides photoprotection against UV-induced erythema and improves skin conditions in women.  Journal of Nutrition. 136, (6), p.1565-9;
Williams, S., Tamburic, S., & Lally, C.  (2009).  Eating chocolate can significantly protect the skin from UV light.  Letters in Applied Microbiology. 49, (3), p.354-60.
Smit, H.  (2011).  Theobromine and the Pharmacology of Cocoa.  In: Fredholm, B. (Ed.), Handbook of Experimental Pharmacology 200, p.201-234.  Berlin, Germany: Springer-Verlag;
Allbright, B.  (1997).  Trends in Chocolate.  In: Szogyi, A. (Ed.)  Chocolate, Food of the Gods (p.137-144).  Westford, Connecticut, U.S.A.: Greenwood Press.
Grassi, D., Socci. V., Tempesta, D., Ferri, C., De Gennaro, L., Desideri, G., & Ferrara, M. (2016). flavanol-rich chocolate acutely improves arterial function and working memory performance counteracting the effects of sleep deprivation in healthy individuals.  Journal of Hypertension. 34, (7), p.1298-308.
Crichton, G., Elias, M., & Alkerwi, A. (2016).  Chocolate intake is associated with better cognitive function: The Maine-Syracuse Longitudinal Study.  Appetite. 100: p.126-32;
Moreira, A., Diógenes, M., de Mendonça, A., Lunet, N., & Barros, H. (2016).  Chocolate Consumption is Associated with a Lower Risk of Cognitive Decline.  Journal of Alzheimer's Disease. 53, (1), p.85-93.
de Gottardi, A., Berzigotti, A., Seijo, S., D'Amico, M., Thormann, W., Abraldes, J., García-Pagán, J., & Bosch, J.  (2012).  Postprandial effects of dark chocolate on portal hypertension in patients with cirrhosis: results of phase 2, double-blind, randomized controlled trial. American Journal of Clinical Nutrition.  96, (3), p.584-90.
Reents-Budet, D. McNeil, C.  (2006) The Social Context of Kakaw Drinking Among the Ancient Maya.  In: McNeil, C. (Ed.) Chocolate in Mesoamerica: a cultural history of Cacao (p.202-223).  Gainesville, U.S.A.: University Press of Florida.
Beckett, S. (2000). The Science of Chocolate.  Cambridge, U.K.: The Royal Society of Chemistry.
Moss, M.  (2013).  Salt, Sugar, Fat: How the Food Giants Hooked Us.  New York, U.S.A.: Random House;
Yanovski, S.  (2003).  Sugar and fat: cravings and aversions.  Journal of Nutrition.  133, (3), p.835S-837S.
Yamada, T., Yamada, Y., Okano, Y., Terashima, T., & Yokogoshi, H. (2009).  Anxiolytic effects of short- and long-term administration of cacao mass on rat elevated T-maze test.  The Journal of Nutritional Biochemistry.  20, (12), p.948-955.
Wirtz, P., Känel, R., Meister, R., Arpagaus, A., Treichler, S., Kuebler, U., Huberk, S., Ehlert, U. (2014).   Research Correspondence: Dark Chocolate Intake Buffers Stress Reactivity in Humans.  Journal of the American College of Cardiology. 63, (21), p.2297-2299.
Martin, F., Rezzi, S., Peré-Trepat, E., Kamlage, B., Collino, S., Leibold, E., Kastler, J., Rein, D., Fay, L., & Kochhar, S. (2009). Metabolic effects of dark chocolate consumption on energy, gut microbiota, and stress-related metabolism in free-living subjects. Journal of Proteome Research, 8(12): 5568–5579.
Tzounis, X., Rodriguez-Mateos, A., Vulevic, J., Gibson, G., Kwik-Uribe, C., & Spencer, J. (2010).  Prebiotic evaluation of cocoa-derived flavanols in healthy humans by using a randomized, controlled, double-blind, crossover intervention study.  American Journal of Clinical Nutrition. 93, (1), 62-72.
Dreiss, M., & Greenhill, S. (2008). Chocolate: Pathway to the Gods. Tucson, AZ: University of Arizona Press.
Lippi, G., Mattiuzzi, C., & Cervellin, G. (2014). Chocolate and migraine: the history of an ambiguous association. Acta Bio-Medica, 85, (3): 216–221.
Murphy, D., & Castell, D.  (1988).  Chocolate and heartburn: evidence of increased oesophageal acid exposure after chocolate ingestion.  American Journal of Gastroenterology.  83, (6), p.633-6.
Hughes, W. (1672). The American Physician; or, a treatise of the roots, plants, trees, shrubs, fruit, herbs etc. growing in the English plantations in America [...] Whereunto is added a discourse of the cacao-nut-tree, and the use of its fruit; with all the ways of making of chocolate. London: William Cook.
Buijsse, B., Weikert, C., Drogan, D., Bergmann, M., & Boeing, H. (2010). Chocolate consumption in relation to blood pressure and risk of cardiovascular disease in German adults. European Heart Journal, 31(13): 1616–1623;
Eggleston, K., & White, T. (2013). Chocolate and pain tolerance. In: R. Watson, V. Preedy, & S. Zibadi (Eds.), Nutrition and Health, Volume 7: Chocolate in Health and Nutrition (pp. 437–447). New York: Springer, Humana Press.
Support The Luminaries Magazine and Independent Quality Journalism and Publishing
Subscribe to Support Independent Journalism and Publishing
I hope you enjoyed this life-enhancing feature. Support independent, handcrafted magazine journalism. Are you a supporter and subscriber? If you are that's wonderful, thank you for your support. If you are not a paying subscriber, please consider becoming a paid supporter today. We depend on paid subscriptions, our exciting new ticketed culture show and storytelling club for responsible brands. Help us do more to support write about and champion the arts and culture and support journalists, authors, artists and small producers. Thank you, AJ, founder and editor.