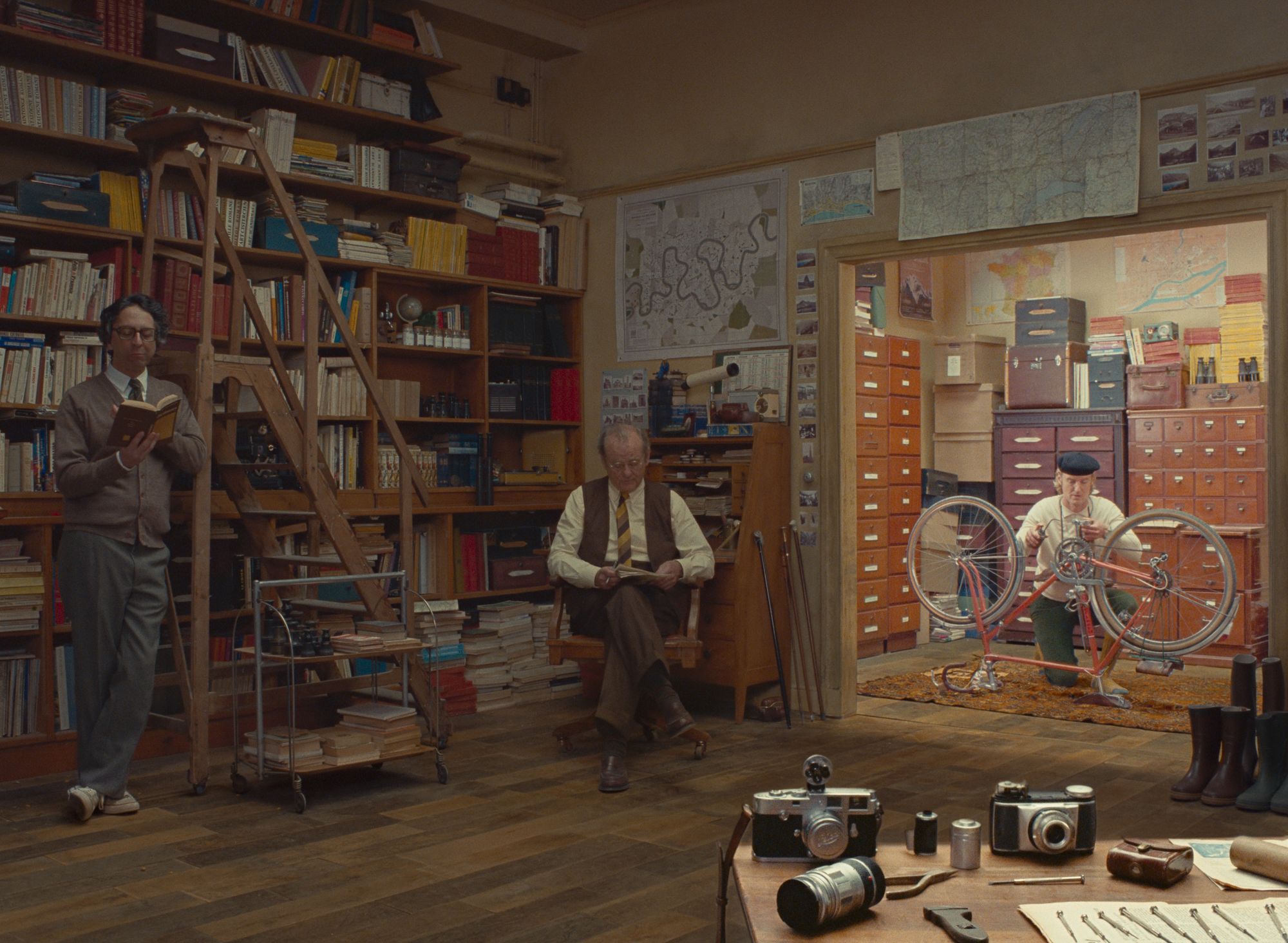 Here it is! This week's review with lovingly hand-picked, and poured over films, old and new, plus drama, radio and documentary gems to transport you, make you smile and take you on a journey of discovery!
The Art of a Good Story
First news from the Festival de Cannes. Let's talk about The French Dispatch. As an opportunity for ensemble acting and another weird and whimsical, kooky work of art from Wes Anderson, not to mention a love letter to journalism, this is fun.
Alas, some will complain that it is all surface razzmatazz and whimsy, with not much going on behind the extraordinary, embellished facade. I disagree. In an age of clickbait journalism, The French Dispatch is really about the art of finding a good story and executing it with flair. It's not about the news.  It's about journalists fighting to write what we want to write about, not what we are frequently told to write. Yes, that's a big thing. It's really why I am here creating this magazine for you.
Student Riots and Immortality in Print
The film is inspired by Anderson's love for the New Yorker Magazine and the film explores three stories that focus on the art of storytelling and celebrates features from the magazine that have attained a degree of immortality.  One covers the Paris student riots of 68 and another brutal jailbird who also happens to be a brilliant artist. I've met a lot of journalists like Frances McDormand's fierce, meticulous character Lucinda Kremenz and Anderson captures the fly by your seat, Alice in Wonderland nature of journalism. One moment your name is on the front page,  the next moment you are fired and you don't know why.
Pythons, Mohammed Ali and Richard Burton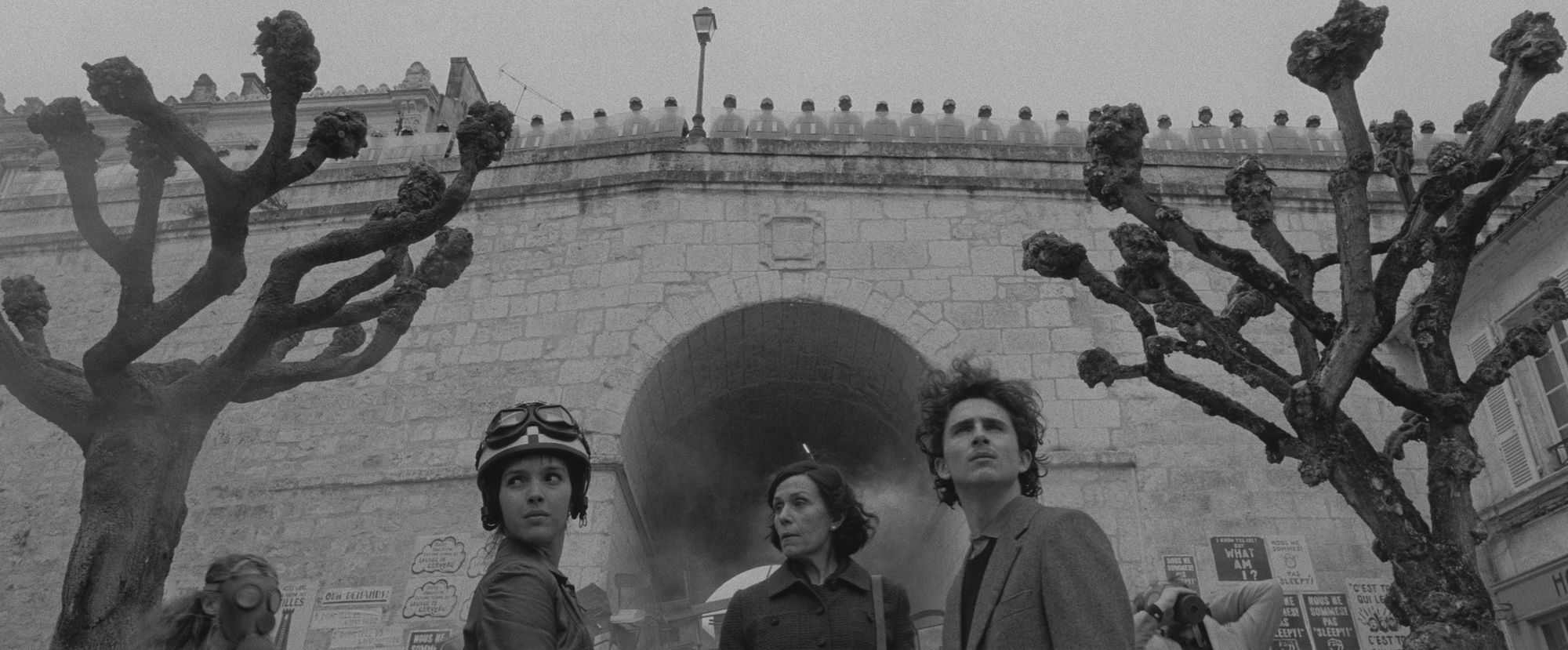 Watching a Wes Anderson film is a bit like being called upon to turn detective. I enjoy studying the intricate, multi-layered sets, period costumes and mannered, theatrical performances. I could watch Frances McDormand, Bill Murray, Timothee Chalomet and Tilda Swinton all day. But is this not your thing, you could always watch another painting by numbers action film or gruesome police drama?
Personally, I prefer films and dramas that delight, make me laugh out loud and leave me pining for the daring magazines and newspapers of my youth. A time when mysterious supermodels were transformed into painted pythons coiled around a tree in the African bush and I could watch repeats of  Michael Parkinson's enthralling interviews with legends like Richard Burton and Mohammed Ali  Michael Parkinson. Interviews that were so captivating, that they inspired a twelve-year-old girl to fall in love with words and the art of conversation - Alison Jane, Editor-in-Chief.    
The French Dispatch will be released in the US on October the 22nd.
For news about the film visit the French Dispatch Website here
Follow the movie on Twitter @french_dispatch
Copenhagen - Coming of Age Film of the Week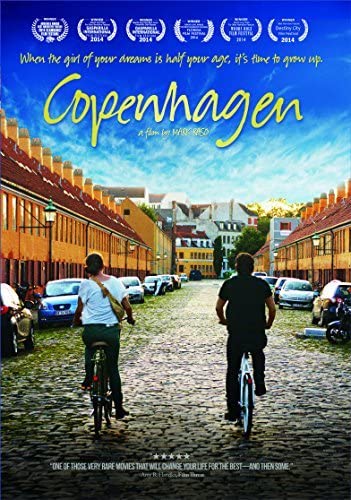 Copenhagen is one of those rare comings of age films I could watch over and over and still notice something new, subtle and thoroughly affecting that makes it a classic of the genre. Copenhagen by bicycle in the early hours has never looked more beguiling, more fecund with music, creativity, art and the possibility of romance and love. While the authentic, powerful story by director and writer Mark Raso only adds to the over-arching feeling of discovery, excitement and the simple joy of being young and alive that is at the heart of the story of its two charismatic leads Gethin Anthony and Frederikke Dahl Hansen.
The film presents a very interesting twist. Boy meets girl. Or perhaps I should say a twenty-something angry, disaffected young man meets a remarkable dream girl, goes on an adventure with her to find his grandfather and slowly falls for her and she with him and then discovers that she is fourteen years old. He is 28, twice her age.
Frederikke Dahl Hansen plays Effie with an intoxicating mix of teenager bravado, insouciance and a luminous, tentative vulnerability that is enthralling to observe.
Copenhagen is No Lolita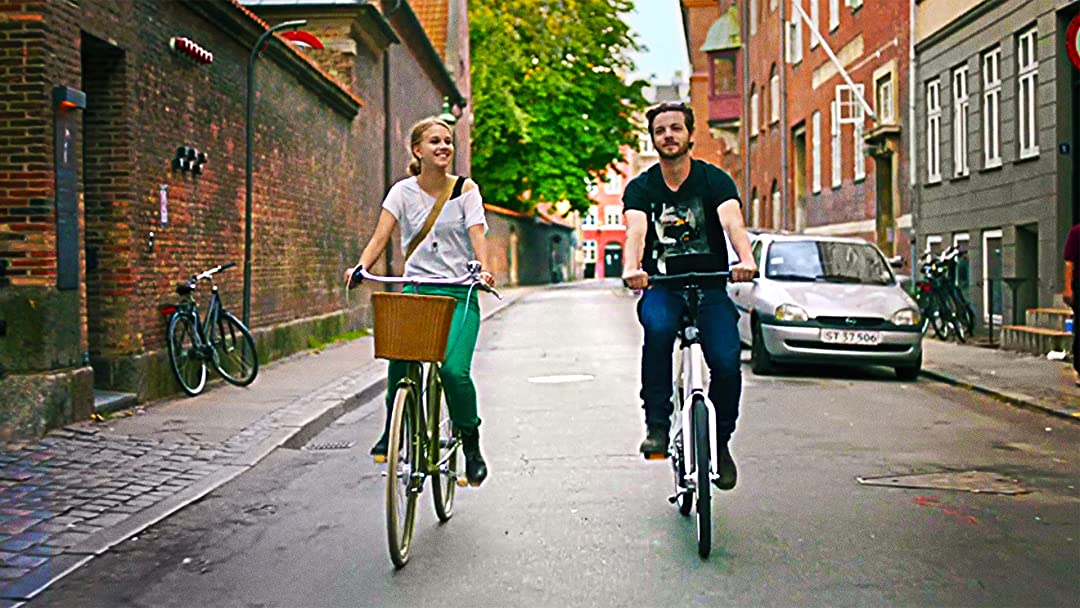 Again, without giving anything away, let's just say that Effie is always in the driving seat and the age disparity is not obvious.  To be very clear, Will is no Humbert, Humbert.
Growing Pains and Copenhagen By Bicycle
Gethin Anthony plays an asshole who is tested, grows up and he is very good at all of it! As his best friend says at one point, 'no one likes you,' when he thinks that William has taken advantage of Effie. The truth is far more interesting and I am not going to spoil it for you! Watch the film, imagine yourself freewheeling through the city, admiring goddesses in the Glyptoteket and marvelling at how tiny the little mermaid really is.  
Goddesses and Mermaids
Oh, and I must have that extraordinarily affecting soundtrack by Agatha Kaspar. I also think it's about time Mark Raso revisited Copenhagen to tell us what happened to William and Effie after Will stands at the point where the Baltic and the North Sea meet, grows up and has his epiphany.
Watch Copenhagen
Netflix Copenhagen
More coming of age films gems to discover
Wild Rose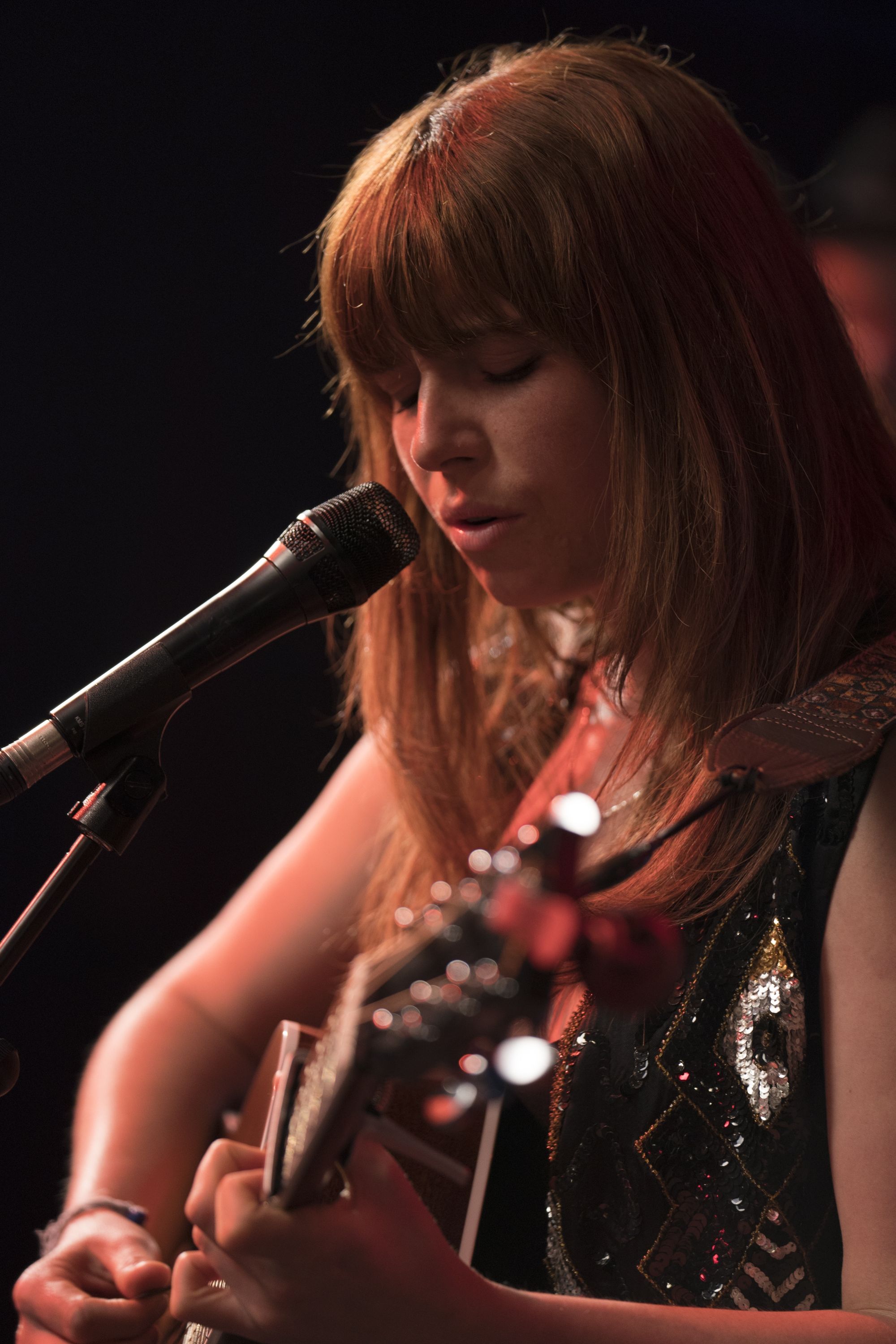 Wild Rose - Can a teenage girl on the wrong side of Glasgow transform her life and embrace being a mother?  When we meet Rose, Jessie Buckley, she has just been released from prison after serving a year for throwing a bag of heroin over a prison wall.  
Acting on Instinct
Jessie Buckley plays Rose as a freewheeling force of nature kind of gal who is having a hard time acknowledging that she has two kids, let alone parenting them. She's like a wild animal. She acts purely on instinct to the horror of her mum (Julie Walters) and her local community. Will Rose f..k up her life again or will she use her get out of jail card?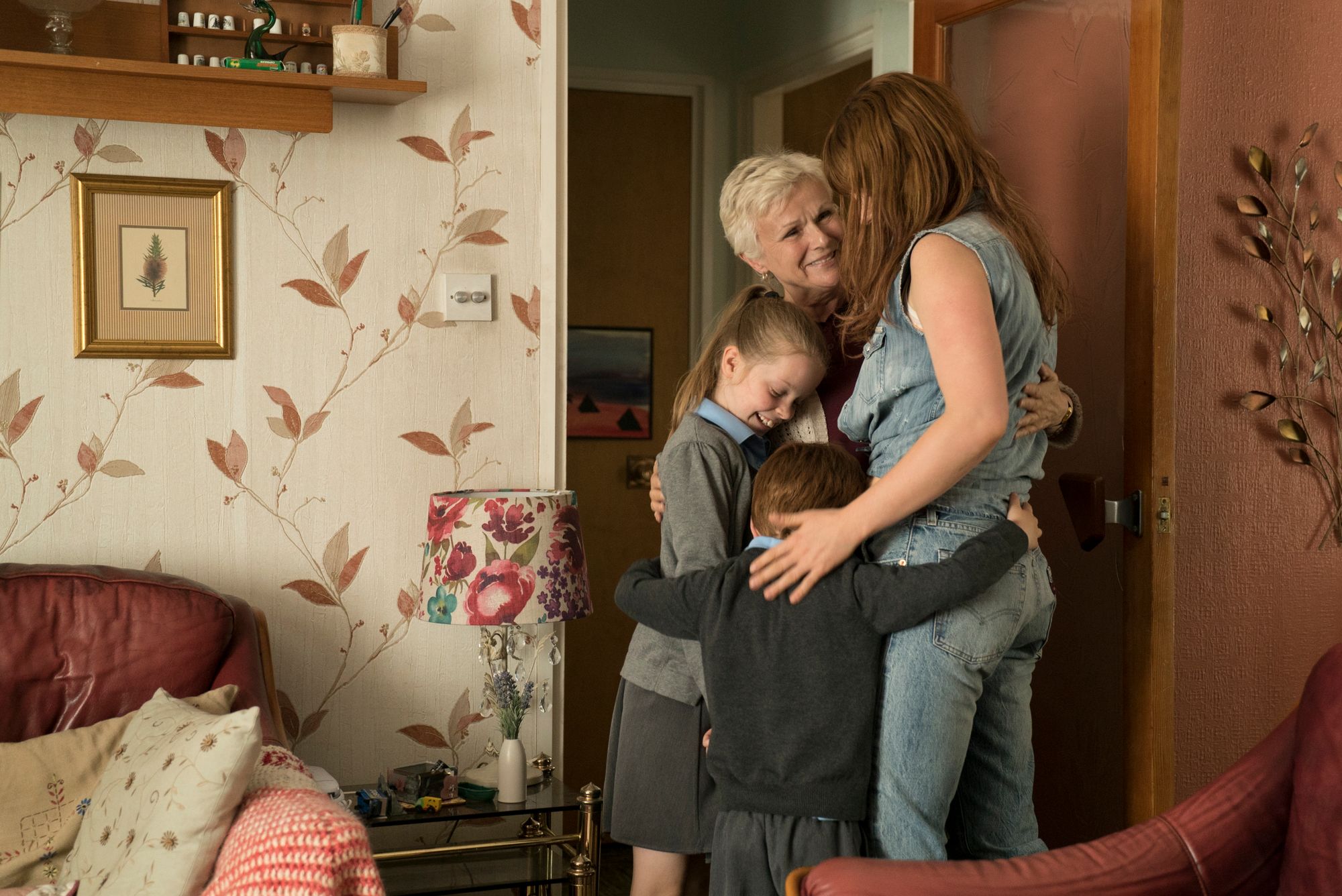 Rose has a voice. She is the unexpected Dolly Parton of Glasgow. She also had a burning passion to make it as a country singer in Nashville. In real life, Buckley is a talented songstress and the scenes where she performs are raw, electric and unmissable. I'd buy the soundtrack. The film avoids becoming too sentimental and Buckley thoroughly inhabits her character. Julie Walters is brilliant as the mother who gradually comes to support her daughter's passion to sing her heart out not clean the houses of the nouveau riche.
Why Take Pearls to Nashville
There's an interesting, authentic back-story about opportunities for women and the idea that we should not let anything hold us back, whether we are born in a tenement or a mansion. The real question is why take pearls to Nashville? Maybe the girl should bring a whole lot of Nashville to Glasgow.
How to Watch Wild Rose
Letter from an Unknown Woman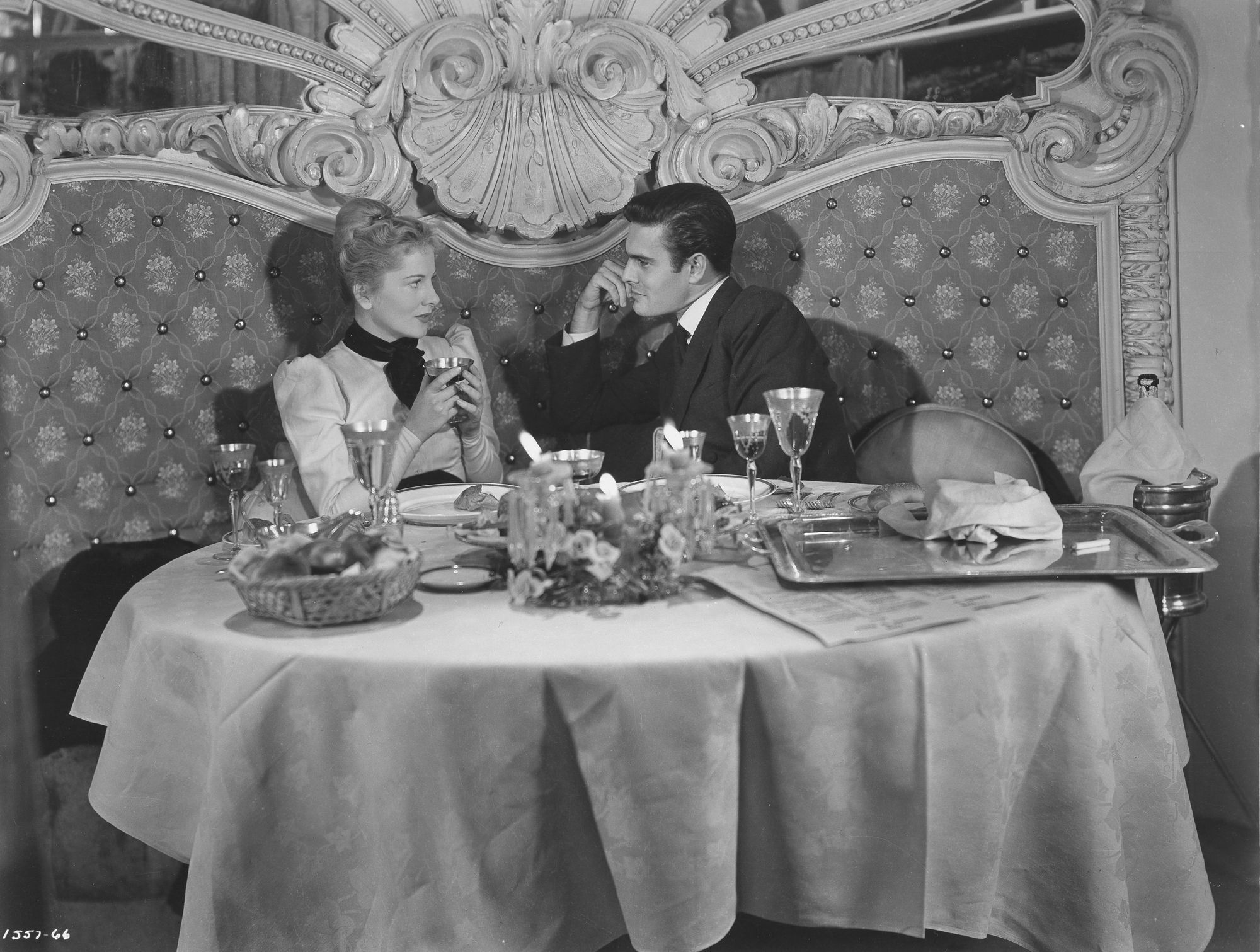 Letter from Unknown Woman starring Joan Fontaine is a lavish, black and white costume melodrama film set at the turn of the 20th Century in Vienna with a story of a heartbreaking, destructive infatuation set amid the artistic beau monde. It also stars Louis Jordan, Madie Christian and Marcel Journet. It is a film jewel that showcases Fontaine's talent for conveying emotional vulnerability. The restored film has just been shown in the classic film selection at The Festival de Cannes in July 2021.
A Destructive Infatuation
Letter from an Unknown Woman presents a visual feast for the classic film lover. Joan Fontaine's fin de siecle wardrobe was designed by Travis Banton the man who immortalised Marlene Dietrich, Carole Lombard and Claudette Colbert through the power of fashion razzmatazz. In  1992, the Library of Congress chose to preserve this tragic, unsettling masterpiece of melodrama, obsession and social mores to celebrate its cultural, historic and aesthetic importance.
A Big Hit in 1948
The exciting news is that you can watch Letter from an Unknown Woman on BBC iPlayer. Directed by Max Ophuls, the story is based on the bestselling novella of the same name by Stefan Zweig. This intensely tragic film was a huge hit when it first came out in  1948.
Dressed in petticoats,  and ribbons, Fontaine's Lisa develops an intense interest and infatuation with a successful concert pianist and man about town played with slick, caddish, predatory ease by Louis Jordan who lives in the same apartment block as the girl and her mother.
Joan Fontaine is magnificent as the teenage girl Lisa Berndle pining for a man who never notices her until one day he ruthlessly exploits her infatuation in a seduction scene at a fair which is laced with tragedy and inevitable, grotesque black comedy.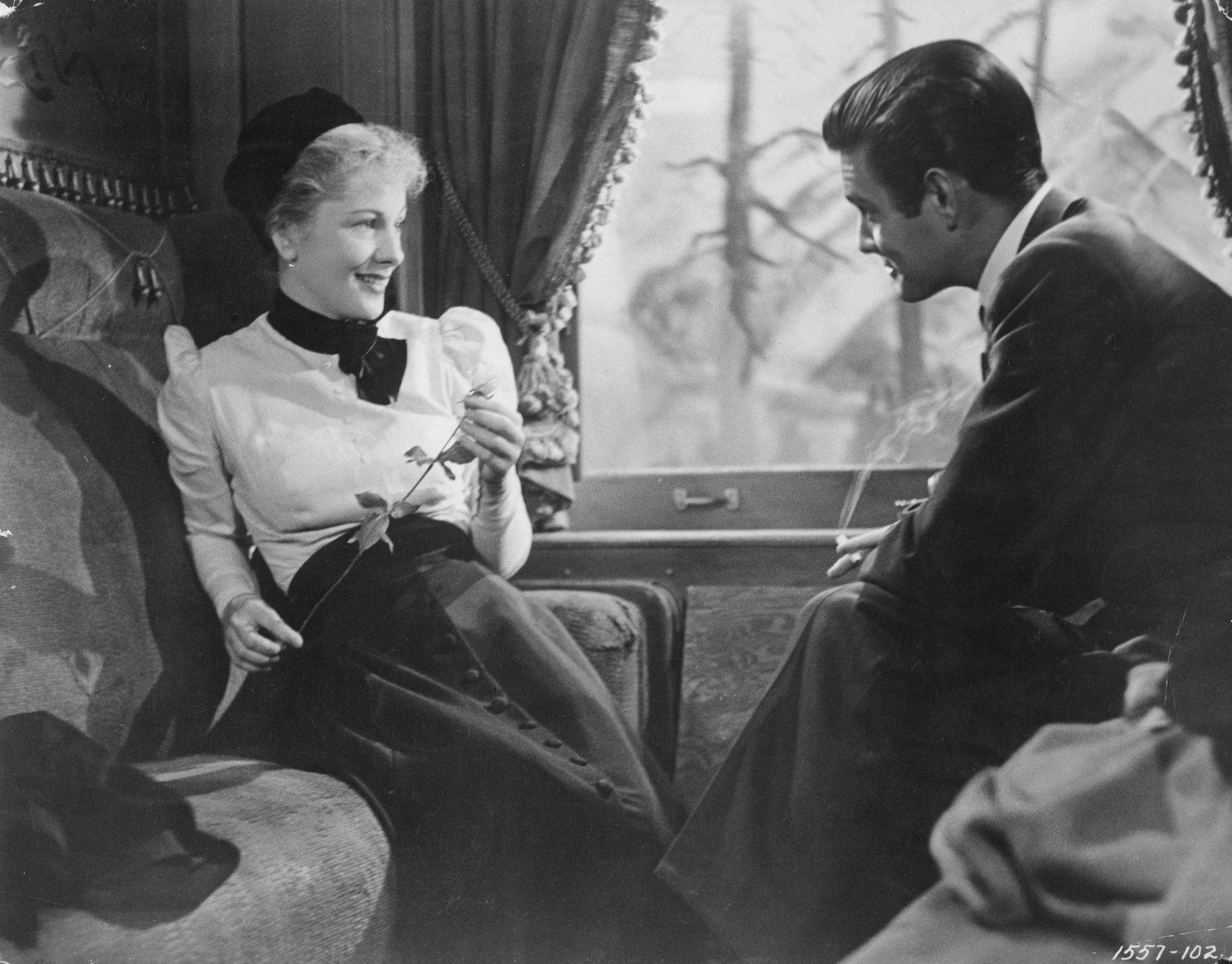 The film exudes an air of fantasy, intense longing and melancholy. Fontaine delivers a portrait of teenage obsession which is as convincing and awful to observe because its sad impact goes unknown until the tragic end. Fontaine brilliantly internalises her obsession with a man who is not worth the time of day. How many cases of unrequited love have also led to ruined lives and missed opportunities to discover a real rather than imagined love?
A Dose of Reality and Vienna Too!
Don't watch this film if you are feeling really down, heartbroken or anxious. However, for a dose of reality about bad men, (or women) this is just the ticket and fashion lovers can admire the wasp-waisted costumes and turn of the century splendours of Vienna!
Watch Letter from an Unknown Woman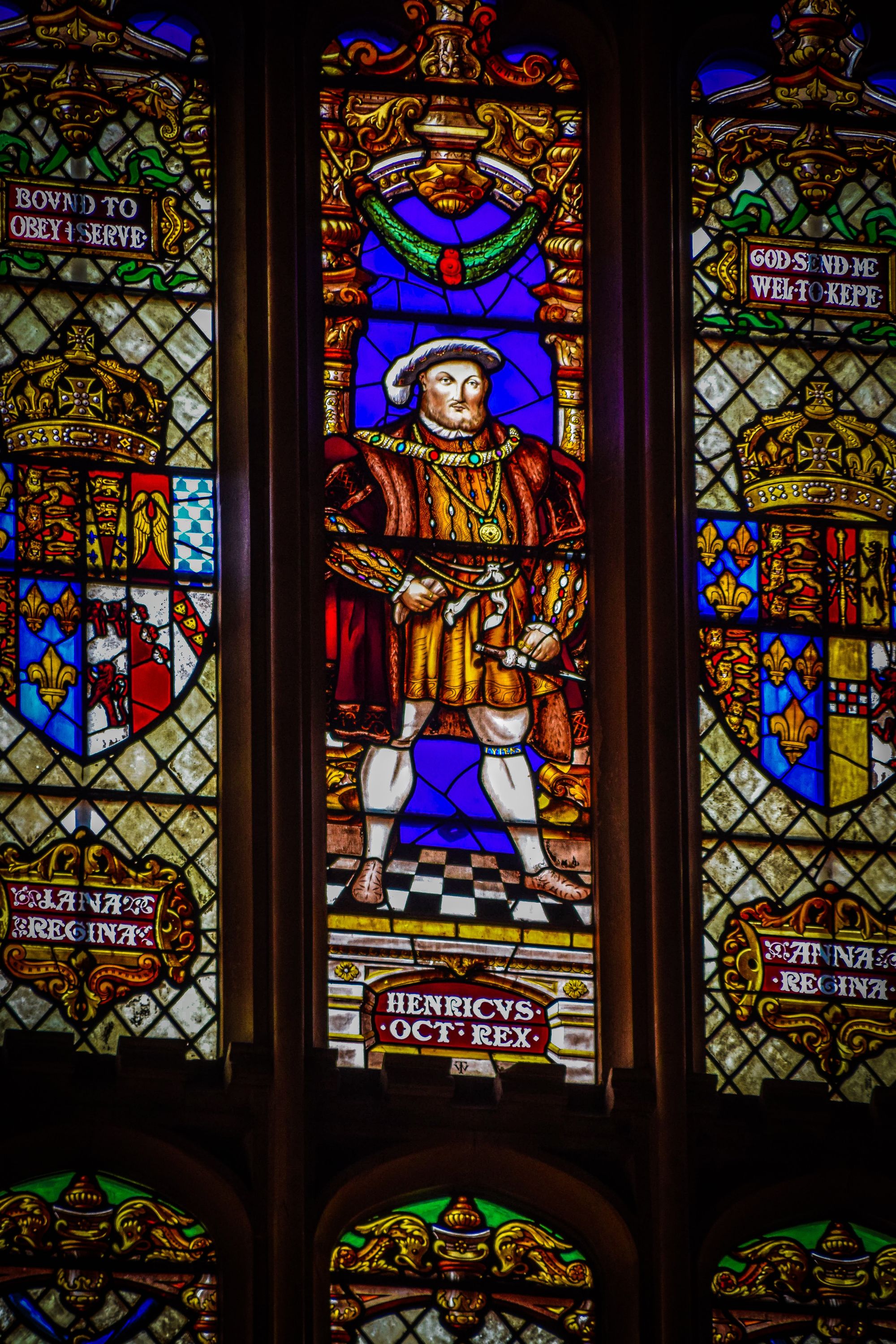 Radio Music, Spoken Word and Documentary Treats this week
BBC Sounds
If you haven't discovered the magic of BBC sounds, you really should. Radio is so civilised, it quiets a busy mind and is the way to travel and burnish the imagination.
The Tudors - From Mantel to Thomas Wyatt
This week's rare lovely jewel is The Tudors - Words and Music on BBC Sounds. Imagine more than an hour of intoxicating, poetic seduction, royal machinations, beheadings, plagues and chauvinism in the first degree! This is heady stuff where the power of language and music are the stars.  
Poetic Seduction, Plagues and Anne Boleyn's Execution
Imagine madrigals, airs, lute music so fine; Wyatt's love poetry read by Anton Lesser and extracts from Hilary Mantel's Cromwell Trilogy that are so bold, so audacious, so forensic in their intricacy of everyday Tudor life that you will fancy yourself to be right there at court, watching Henry's cold-blooded reaction to Anne Boleyn's rise and cruel end on the scaffold.
I suggest you lie down for the full effect. It's so good, one listen just isn't enough.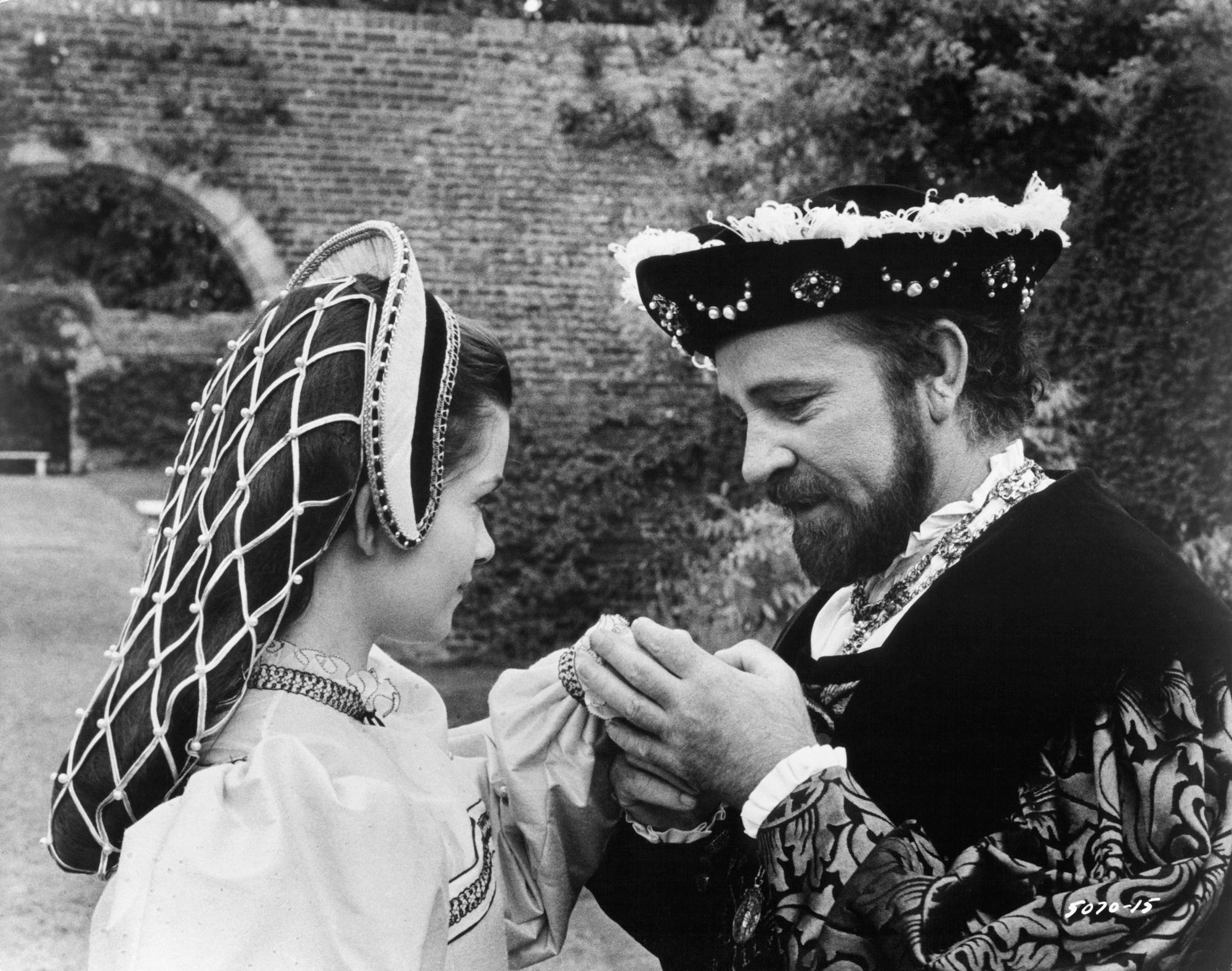 Anne Boleyn continues to be a source of fascination for writers, filmmakers and feminists. For one of the best films on the tragic love match between Anne and Henry  V111 which changed the course of history, watch Anne of a Thousand Days. Genevieve Bujold captures the allure, daring and intelligence of Anne and Richard Burton is magnetic, monstrous and fierce as the serial monogamist king. The discourses between Richard Burton and Paul Schofield as the stoic Sir Thomas Moore are quite simply magnificent.  
More of the Good Stuff
Other BBC radio music and documentary highlights this week - The Forum a Thousand and One Nights; Lou Reed's New York Shuffle, Bruce Springsteen from My Home to Yours and  The London Nobody Knows with historian Dan Cruickshank.  
Listen to BBC Sounds
Did you enjoy the latest Magical Film, Drama and Radio Guide? I hope so! Support our independent arts and culture magazine for more independent, transporting journalism and become a magazine subscriber and part of our growing family today. We have ten six month subscriptions to the Clementine wellbeing App - to give away to the first ten new people to subscribe here - https://www.theluminariesmagazine.com/signup/
Clementine is now one of the leading on-demand apps for sleep, confidence, anxiety and stress. It costs £8.99  per month. The subscriber reward is worth £53.94. There is no cash alternative and subscriptions will be given out on a first-come-first-served basis.