‌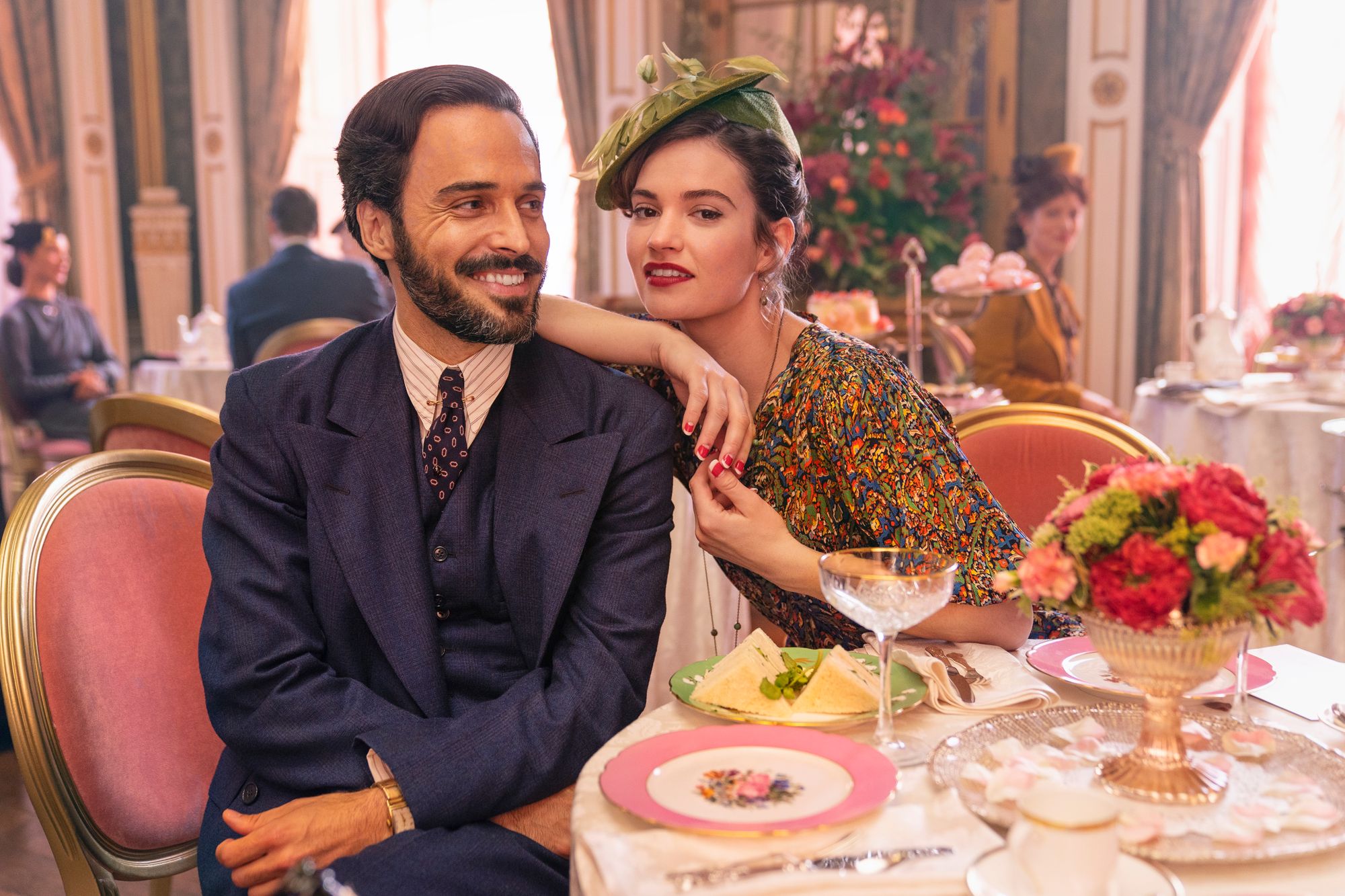 ‌The online link was broken in the previous version and this is the final edit.
"Love is my religion," declares Lily James as Linda Radlett, Nancy Mitford's comic-tragic heroine in The Pursuit of Love and so it is in Emily Mortimer's restless, daring, frivolous, hormones-raging, utterly heartbreaking adaptation of this brilliant coming of age novel which is airs on Sundays  at 9pm and is streaming on BBC iPlayer.
I adore the opening sequence. It is decadent, sensual and intimate and shot through with black comedy and it sets the scene for what is to come. Lily James as Linda is like a basking Venus in furs, utterly oblivious that she is living through the Blitz and heavily pregnant. She is blissed out and in love. Then her bed crashes to earth and even then she is still full of joy as the bombs fall around her. Then, out of the dust and smoke, her dear friend and our narrator Fanny, played with a mixture of steel, stoicism and wide-eyed astonishment by Emily Beecham comes to rescue her out of the rubble.‌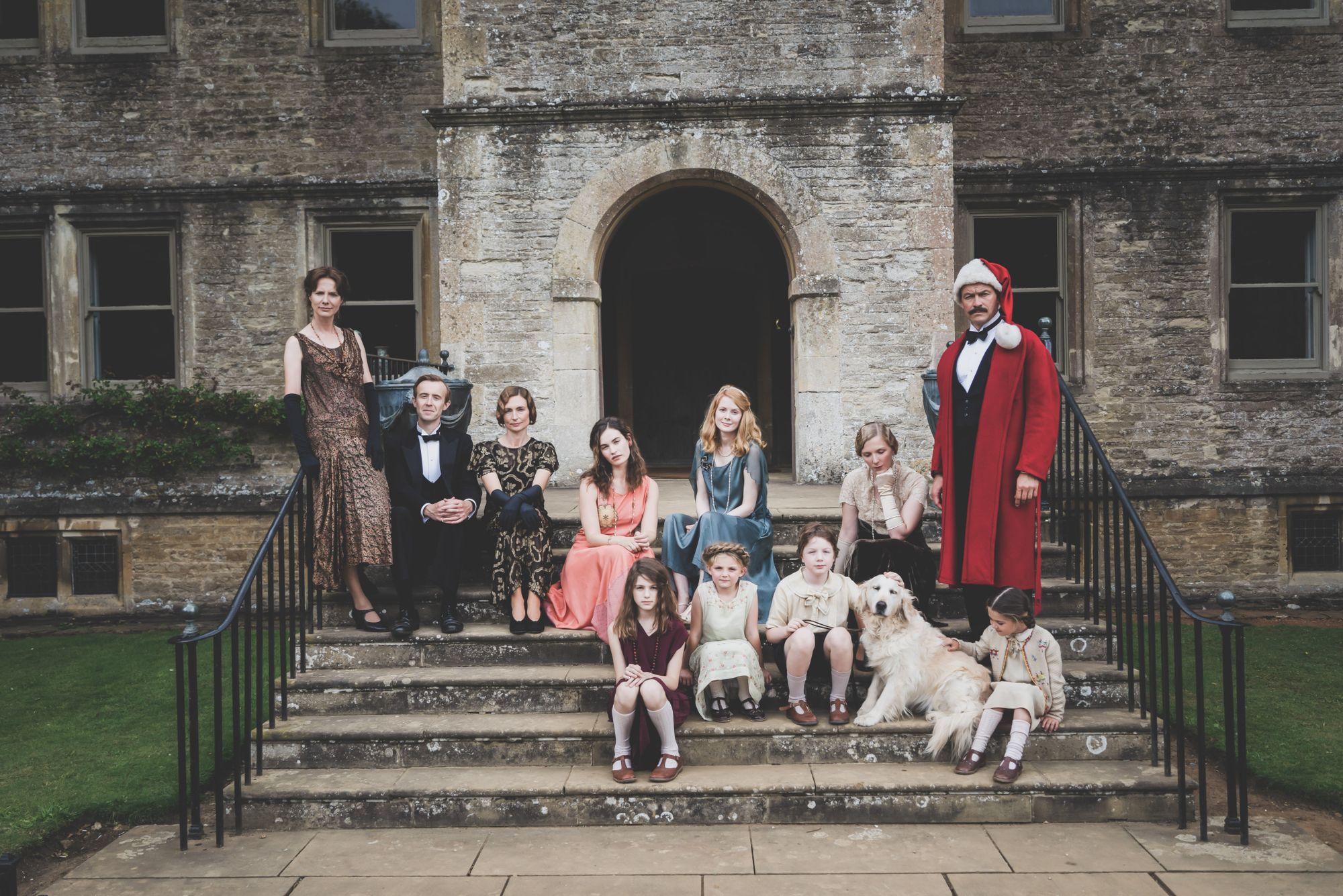 ‌
Lovers of period drama shot through with a decadent, whimsical, 21st century sensibility are in for a treat. This new re-imagining of The Pursuit of Love is a fizzing, mad, bad, English eccentric, sumptuously-costumed drama. A quest to the death in pursuit of love, high romance, eternal friendship, adventure and more than anything, the idea of female liberation and emancipation as the characters imagine a world where they have the same freedoms as men.
Some viewers might absolutely detest the edgy, at times hysterical tone of Mortimer's punk interpretation of Mitford's marvellous book. I like it. To me it captures the madness, confusion and exquisite agony of being a teenage girl waiting for life to happen.
The music from punk to classical lends a frenetic, modernist touch and the casting is exciting and diverse. It includes Emily Beecham, Assaad Bouab, Dominic West, Andrew Scott,  Freddie Fox, Dolly Wells, Beattie  Edmondson, Shazad Latif and Mortimer herself as 'The Bolter'.
There are some intriguing upsets! Uncle Matthew played by Dominic West seems very one dimensional now as the bullying, primitive, half-mad patriarch, cracking whips and beating his children senseless. (Watch Alan Bates instead as a sweeter, urbane and sophisticated Uncle Matthew in the 2001 adaptation). So, it is Andrew Scott as the wickedly charismatic Lord Merlin who completely steals hearts and minds with his slinky, raffish, Peter Pan charm and becomes Linda's fairy godfather.
Then, when Linda stops looking for love she collides with it in the form of Assaad Bouab as Fabrice de Sauveterre who makes the other men in her life look like pale schoolboys.  Fabrice is a wealthy Duke and hero of the Resistance with refined tastes and rare ability to laugh at life. He is also a notorious seducer. The scene where he plucks our blubbing heroine from the Gare du Nord and invites her to lunch is fun and the sparks really do fly. I like the way Bouab softly develops the character from a playboy of mystery and enigma to a man who is changed by Linda's innocence and joy into a man in love.
What's not to love? Would you trade years of mundane, everyday existence for an intense, grand amour? It's an interesting question.
Emily Mortimer's personal attachment to The Pursuit of Love shows in the ravishing detail from pet horses in the drawing room to Linda's exquisite monochrome, My Fair Lady wardrobe in Paris and the care and attention she takes with all pivotal characters from Uncle Davy to Linda's runaway siblings. They all feel so vivid, so alive.
The Radlett's inhabit a bizarre bubble of privilege, exquisite country piles and ritual barbarism. It's all dogs, animals, hunts and sublime fripperies, loveliness and decadence if one moves in absolutely the right circles. How the aristocracy lived! Clearly they had far too much time on their hands to cultivate a life of pleasure, idleness, ridiculousness and debauchery.  The catch is that women literally lived in guilded cages.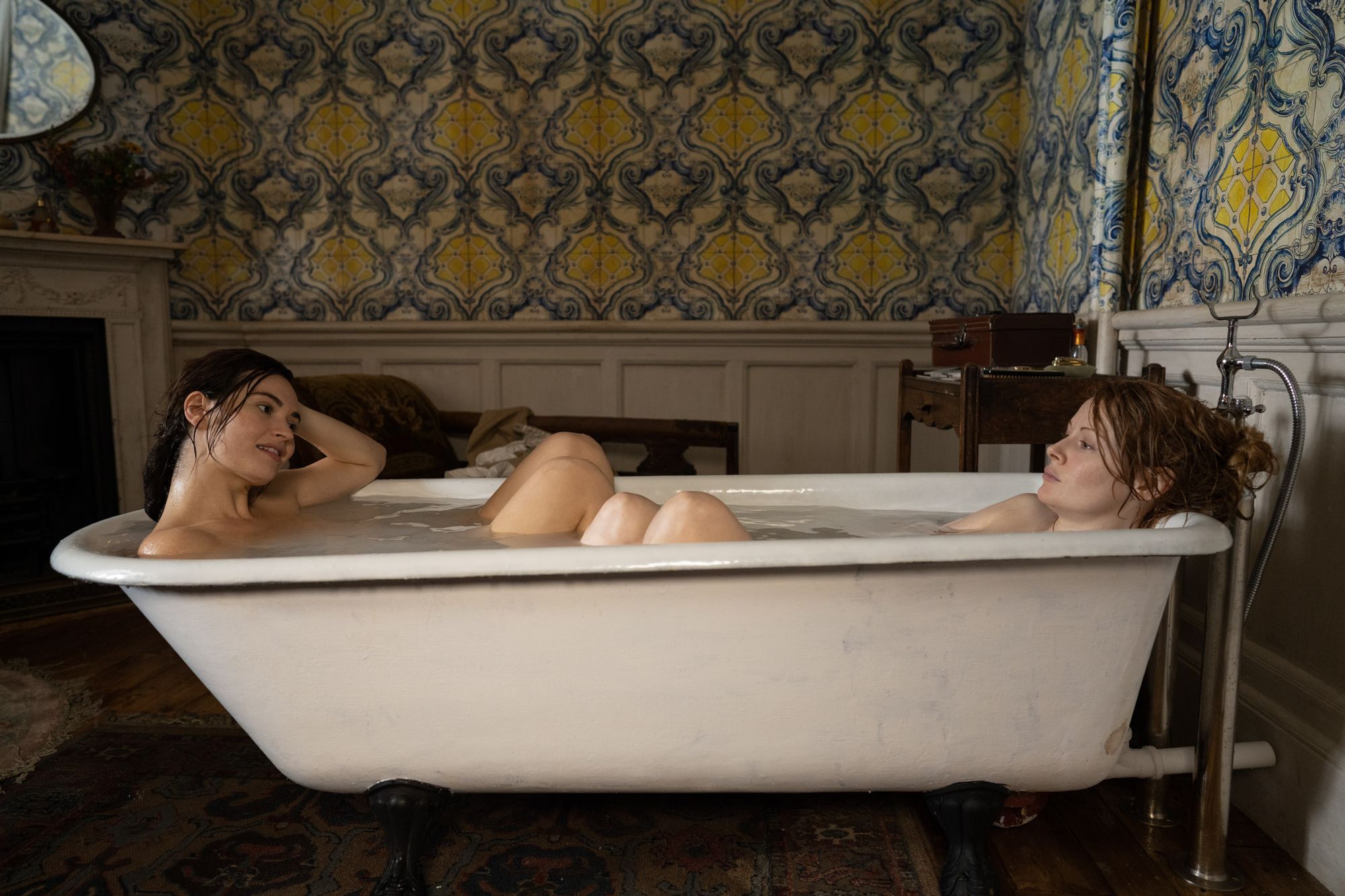 ‌
If Uncle Matthew wasn't a baron he  would be in jail in the real world for child abuse! He hunts his own children with bloodhounds and doesn't allow the girls to be educated, incase they develop spreading thighs from sport or lose their feminine ignorance and naivety. Thus the girls are more or less locked up at home until they come of age, hormones and rose tinted romanticism running riot.
As you can imagine this is a recipe for unhappiness, confusion and disaster!
Suddenly, Linda and Fanny are thrust out into the world  to make an eligible match during 'the season' which is nothing more than an arcane cattle market for the British aristocracy to continue as it has done for a thousand years or more.
Neither Linda or Fanny have a clue about men or how to choose a husband who might make them happy.
This adaptation succeeds brilliantly and authentically in showing every delicious moment of girlish confidences shared, raging hormones, endless speculation and the thirst and frenzy for love, excitement and experience which only a 17 year old girl understands.
The Pursuit of Love which is part of a trilogy, is one of the best books ever written about the growing pains of adolescence and that intense, crazy, bewildering longing to be grown up and to experience everything but especially love, sex, parties and staying out late, lipstick and high heels. Mitford based it on her own extraordinarily eccentric life as one of the five famous Mitford girls.‌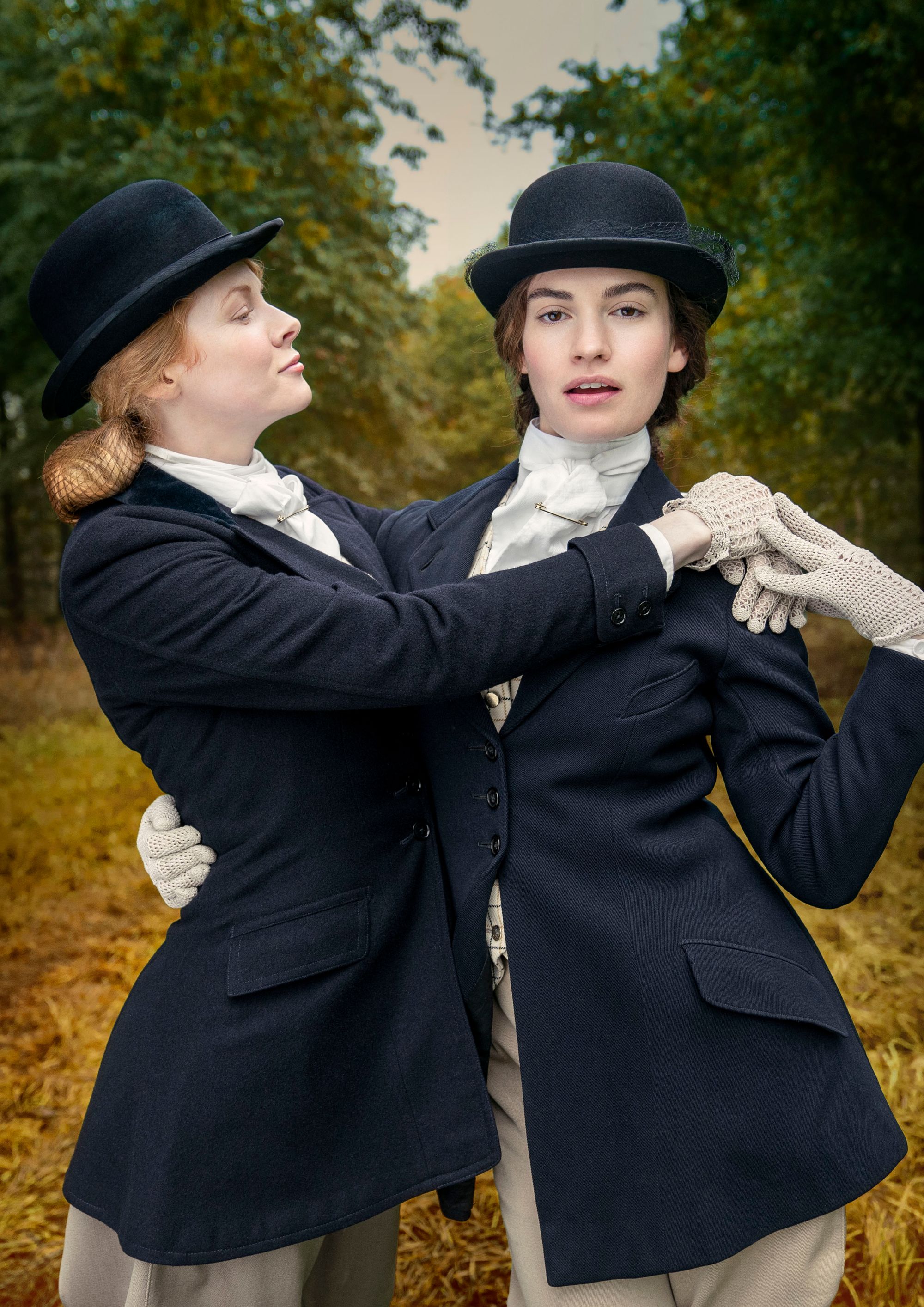 ‌
I can thoroughly recommend this version of The Pursuit of Love. It feels daring, exhilarating and rather brave. Lily James is very good as the skittish, impetuous, intensely passionate Linda. She is at the height of her powers when she is crawling into the cupboard for secret 'Hons' pow wows, threatening to throw herself out of the window, being utterly, astonishingly overcome at the debutante ball by desire and longing and when she eventually finds real love and profound contentment with Fabrice in Paris.
She is a woman ruled by her emotions.
It is just as well that Lord Merlin, her devoted champion, clever aesthete and patron of the arts is there to pick up the pieces. Scott steals every scene he is in from his Marc Bolan glam rock party trick to pink pigeons fluttering in the drawing room. I could listen to him say fiddle sticks all day.  Merlin doesn't desire Linda for himself, he simply wants to nurture her unaffected personality and natural charisma and see her fly as a society beauty and IT girl. ‌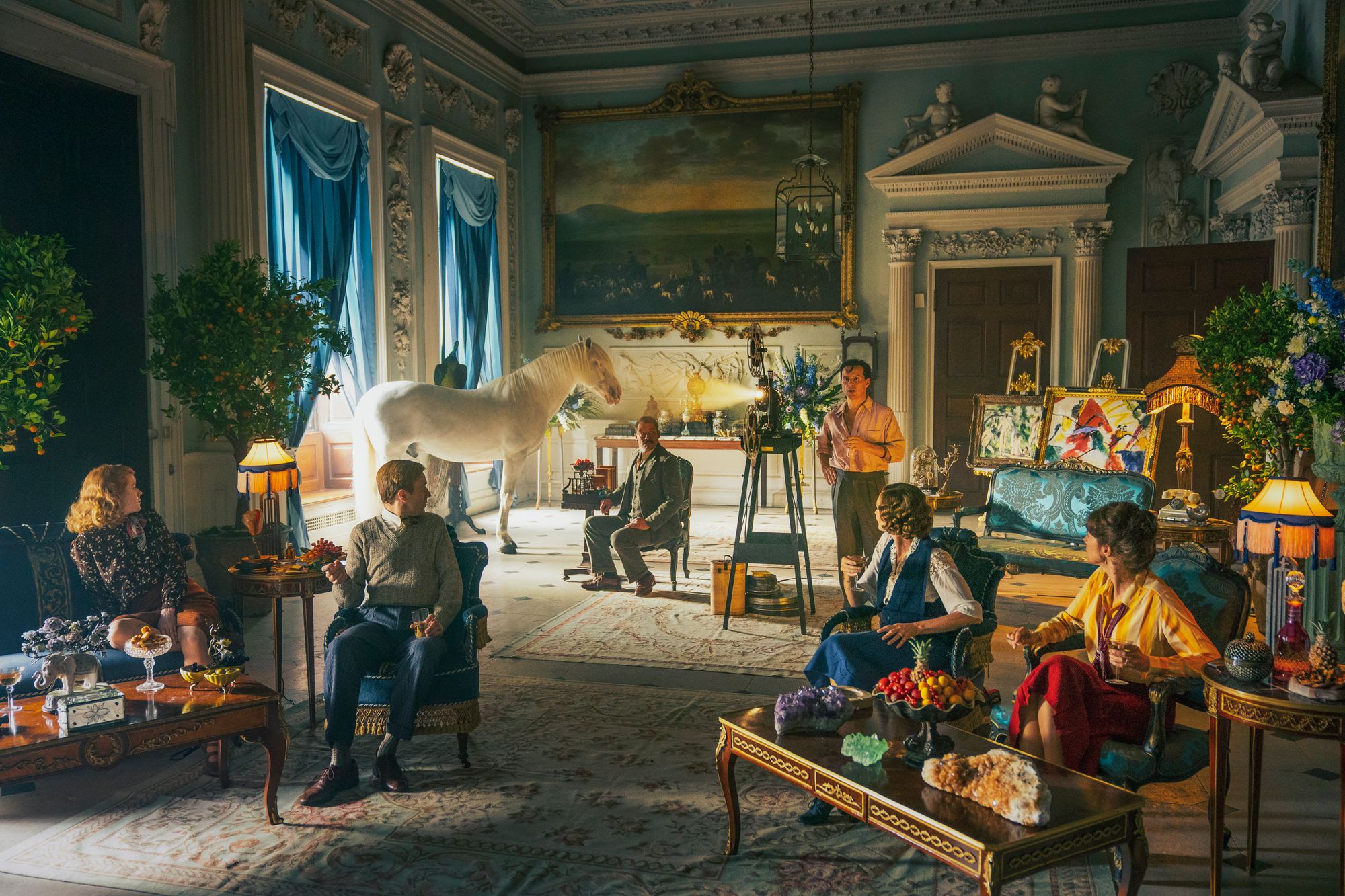 ‌The Pursuit  of Love also exposes the cruelty and hypocrisy at the heart of the ruling classes in the twenties and thirties. Few women worked or had careers and if you dared to leave your husband you were branded a 'bolter' and a social outcast.
Linda does bolt after making a terrible mistake with her first husband and she is punished for it by being financially cut off by her family. She goes from riches to rags and it is only Lord Merlin's intervention that saves her from poverty when she falls into the arms of a charismatic communist!
What makes Linda Radlett so compelling as a character is that unlike Fanny's mother the 'Bolter' played by Emily Mortimer, who is cynical and blowsy, Linda remains a shining innocent, governed by her wild heart, not her head.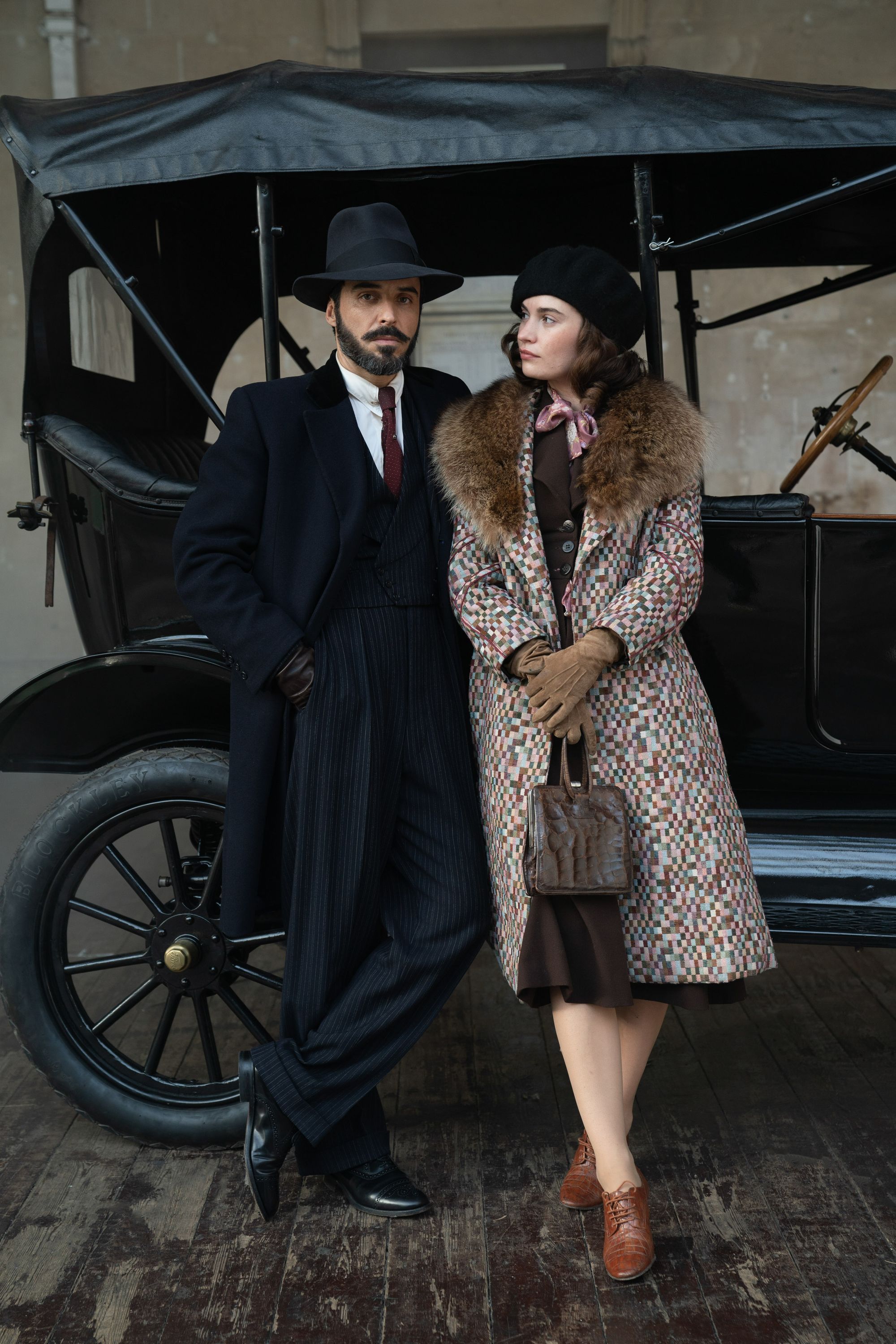 However, in so many ways, it is Emily Beecham as Fanny, Linda's long-suffering, cousin, best friend and wing-girl who shines in the multi-faceted role of narrator and the observer of all Linda's daring  and dizzy misadventures in pursuit of love.
Fanny is an educated woman who longs to do so much more than society and convention allows with her life in twenties Britain and we see that discontent and rebellion laid bare.‌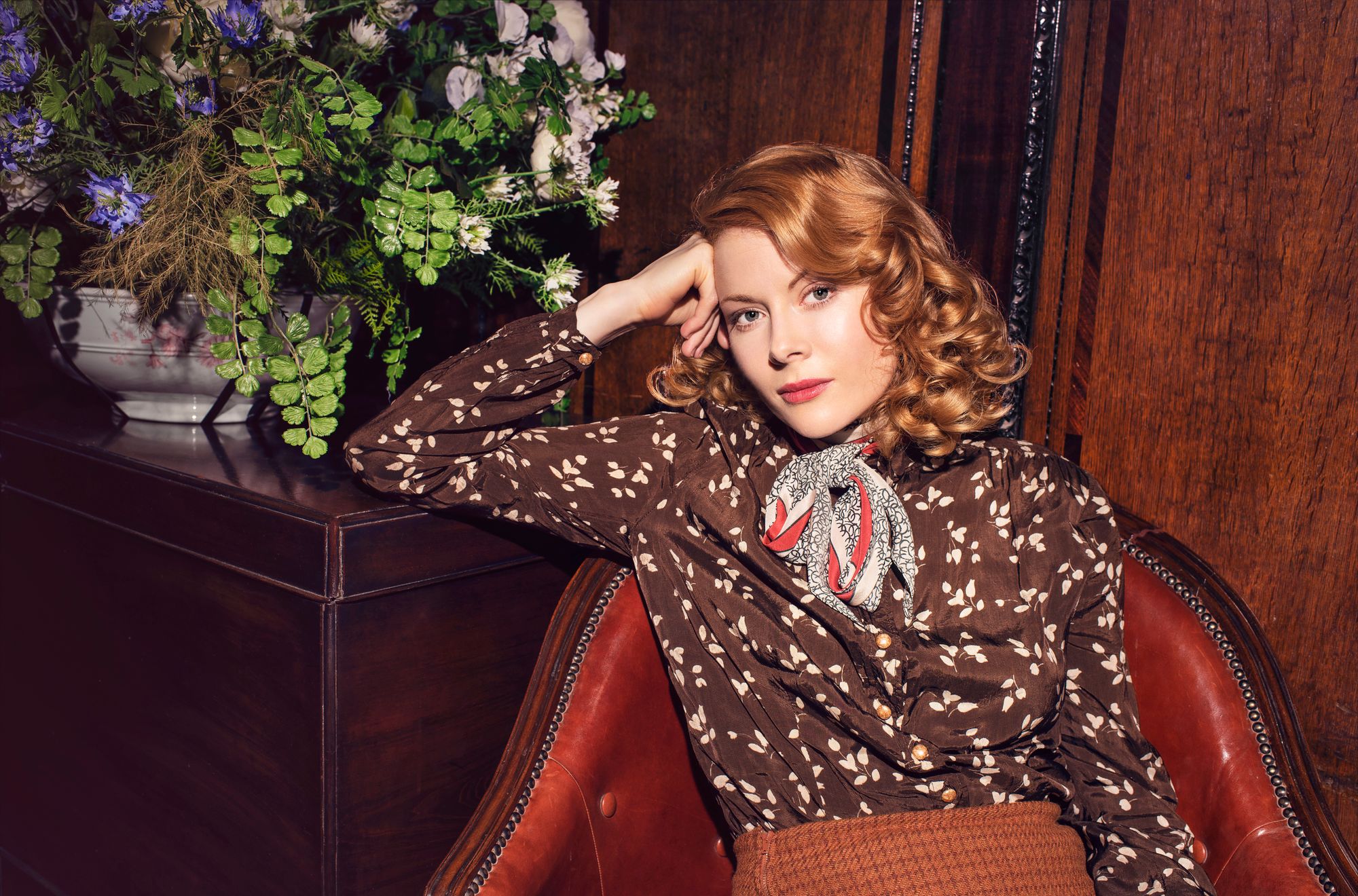 ‌
When you you have soaked it all up, then you can ask yourself if you are a woman reading this, are you a Linda or a Fanny? Or perhaps you know someone who lives for love just like Linda. A woman who does find a great love and comes to know what perfect happiness feels like when all other certainty is lost in the middle of war.
The Pursuit of  Love is on BBC1 at 9pm on Sundays and on BBC iPlayer.
Buy The Pursuit of Love by Nancy Mitford