How to spend your money responsibly on the creme de la creme of circular, slow, artisan and responsible luxury.
The  Twinset, A forever, Ladylike Fashion Icon Loved by Grace Kelly, Audrey Hepburn and Marilyn Monroe and The Luminaries!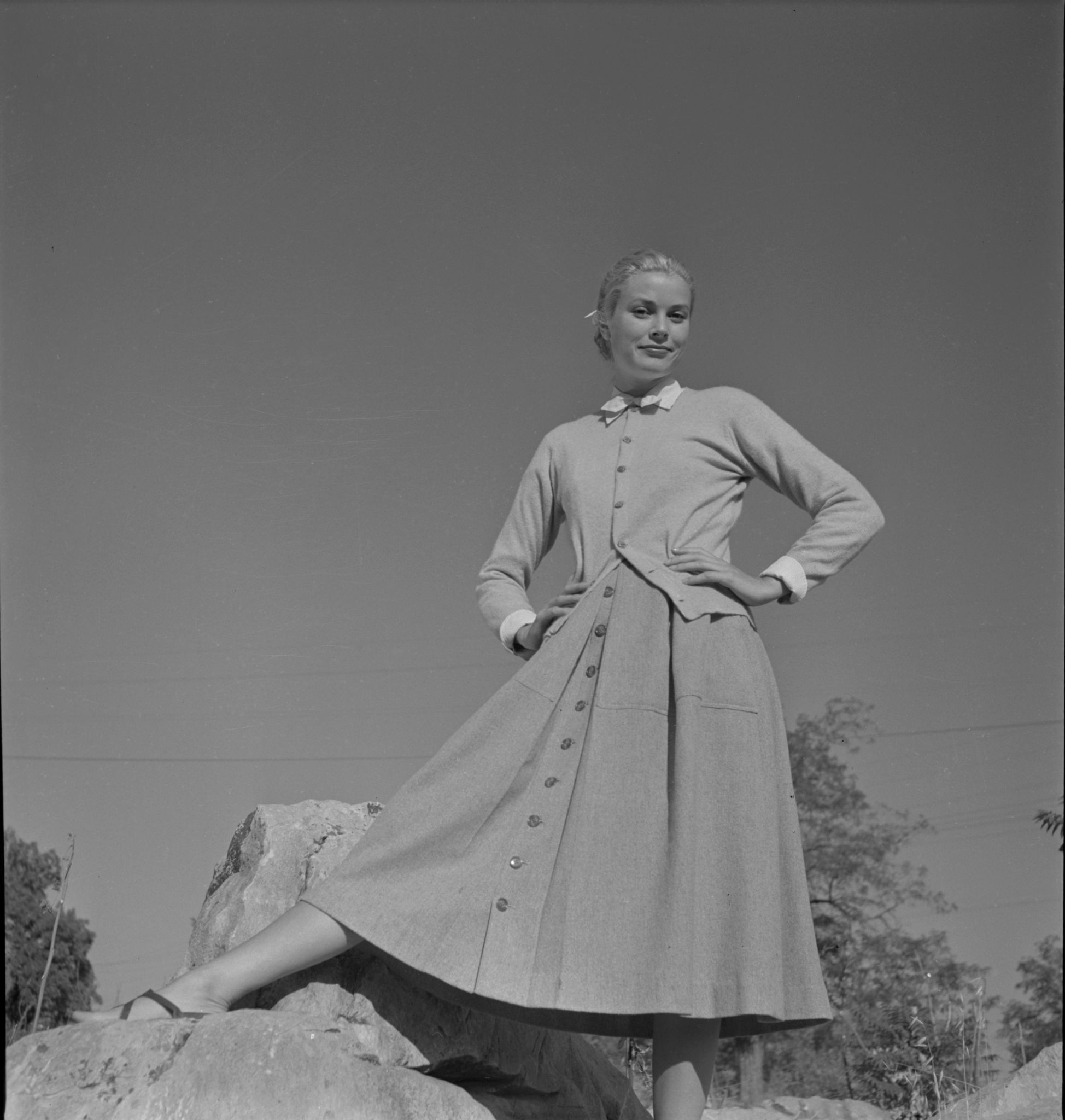 Ah, the dreamy, immaculate, demure perfection of the classic cashmere twinset. Loved by Hitchcock heroine Grace Kelly and Marilyn Monroe and Audrey Hepburn too. The twinset was invented by Pringle of Scotland designer Otto Weiss in the thirties.
A Fashion Match Made in Scotland and Hollywood
However, it was the fifties, that turned this divine, clever fashion conceit into an indispensable and practical style superstar when Grace and Audrey were both seen wearing the twinset on film sets in their off duty moments as well as on camera.  
The elegant combination of a simple round-neck sweater worn underneath a cardigan, with all those endless pearl buttons to do up and undo epitomised femininity and the buttoned-up mystery and allure of the fifties. The genius of the twinset is its versatility. It looks darling with jeans, a pencil skirt or a billowing evening skirt. Add grandmother's pearls or a costume brooch to emulate Princess Grace in all her icy, feline sexiness in To Catch a Thief with Cary Grant as the suave 'cat'.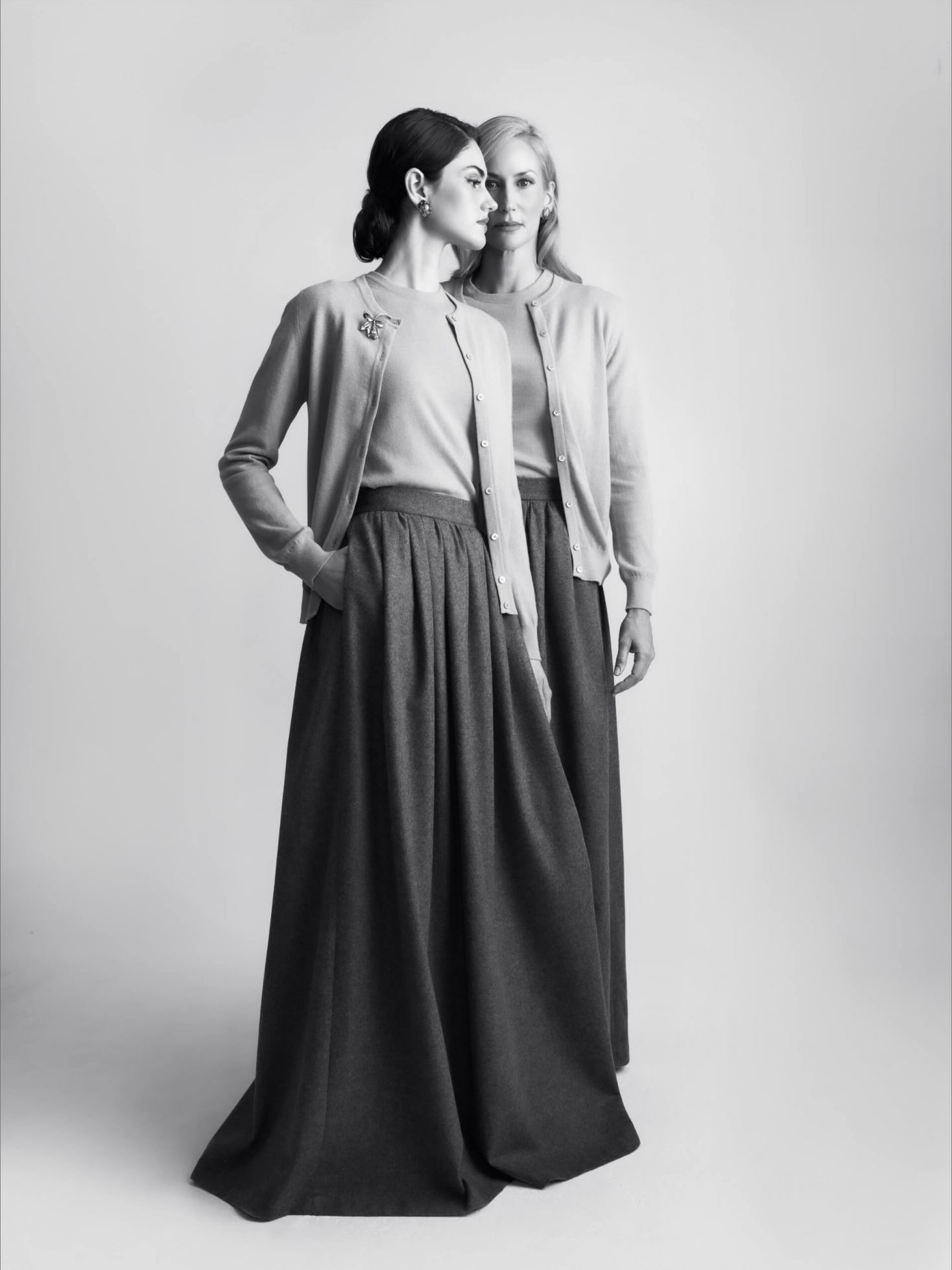 Every woman should have a couple of twinsets in a classic colour from black or navy to candy pink and ivory.
We like those investment versions by Johnstons of Elgin.  
Watch Grace Kelly's Iconic Films -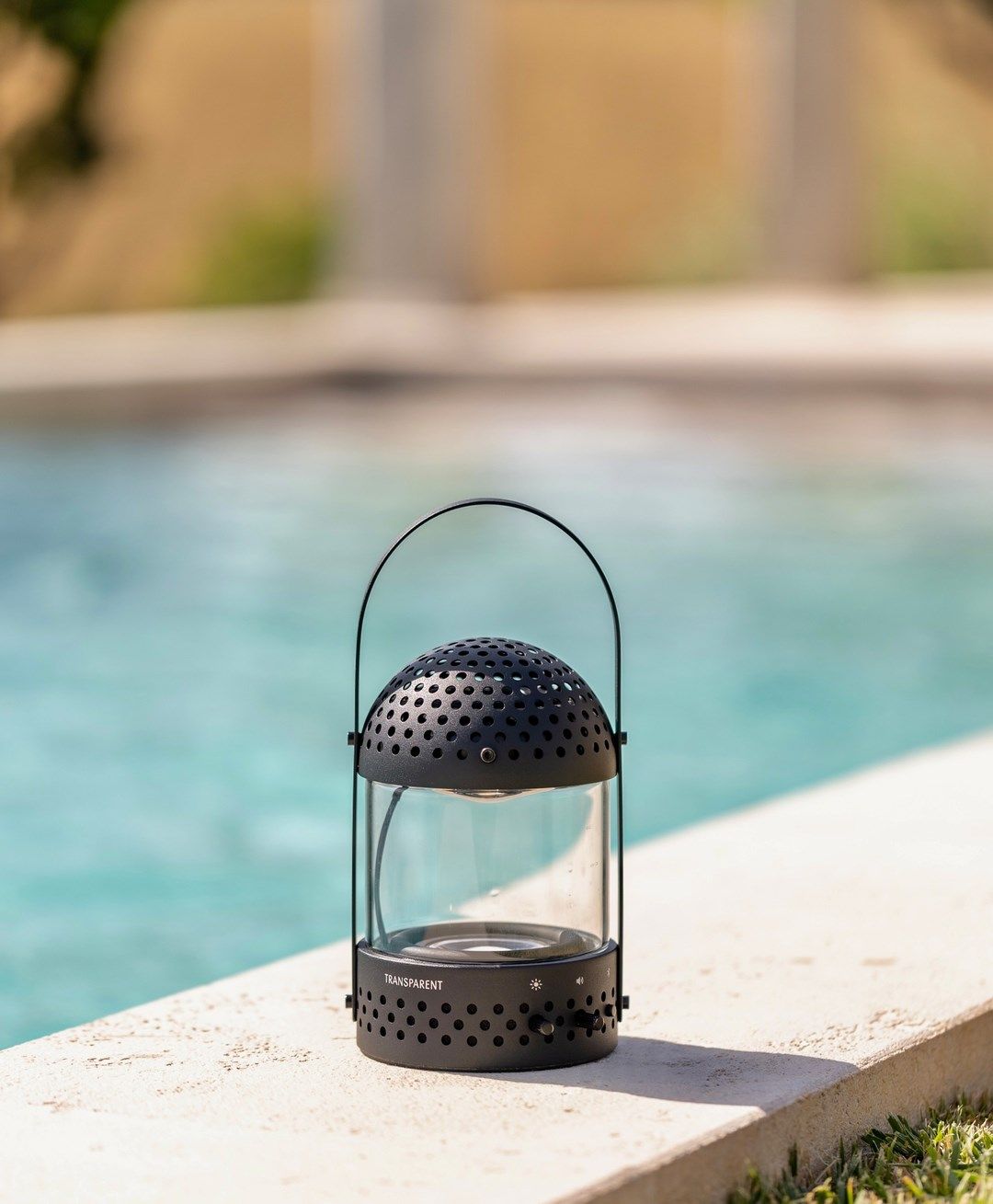 It all started with a Kickstarter campaign back in 2013. Now, Transparent Sound, a cult circular economy Swedish audio company has just launched the elegantly renewable, take me anywhere, sustainable lantern audio light speaker which recreates the magic of enjoying music anywhere from the bath to a hilltop to the beach. Want to play Vaughan William's Lark Ascending at the end of a hike or listen to Prince's Let's Go Crazy in your garden at midnight? Now you can.
Fully portable, this evocative, audio speaker and light comes with an element at its base that emits a living flame that moves in time to the rise and fall of your chosen musical feast. The light mechanism can also be used as a reading lamp.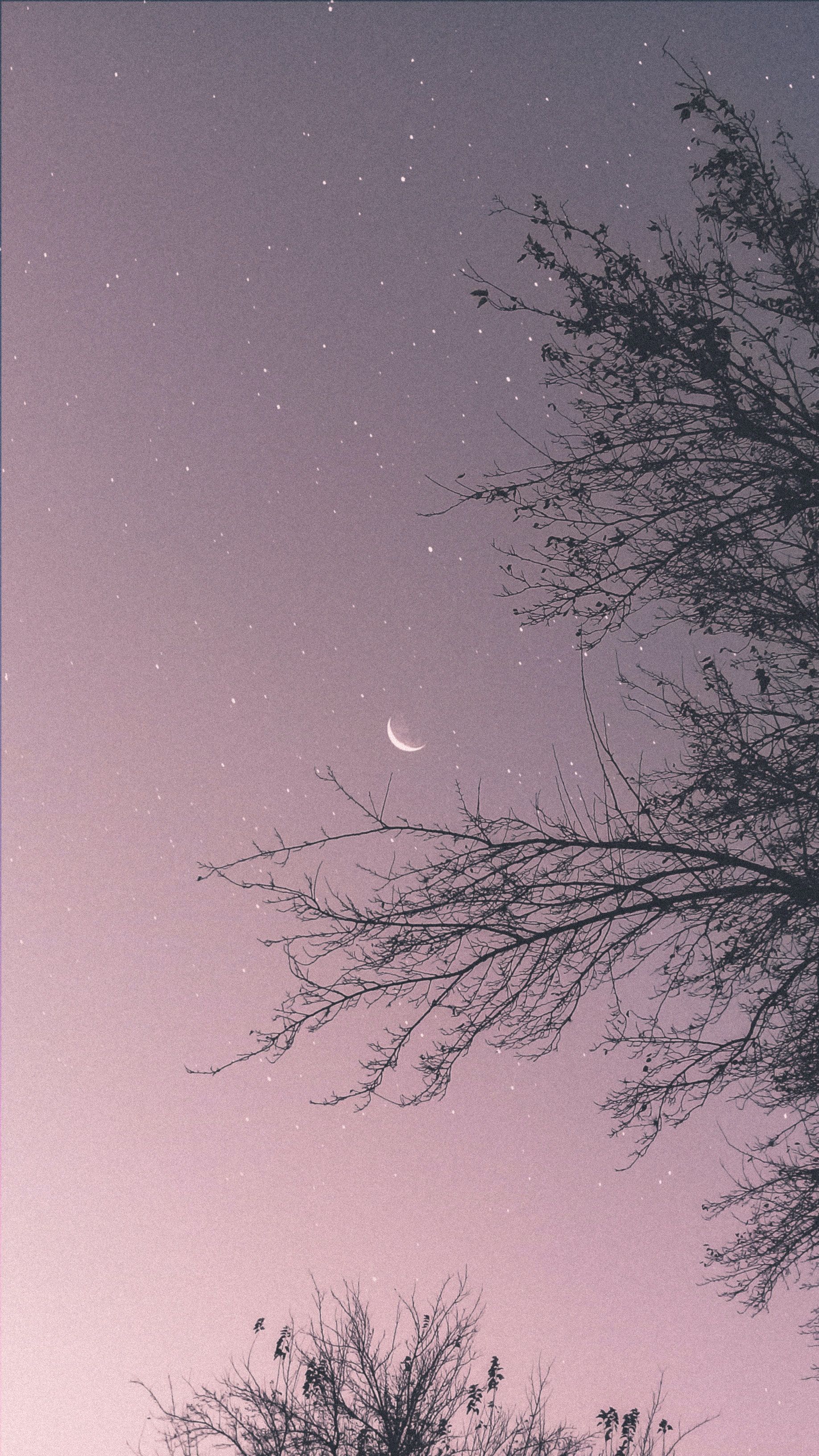 What fun! We can just imagine taking the speaker out with friends to dance under a carpet of stars to Ziggy Stardust or Emeli Sande and her song Look What You've Done.
A Circular Speaker and Future Design Heirloom
This compact, sustainable audio speaker looks so bewitching in the way that magic lanterns do and almost rustic too, but don't be fooled. Its simplicity is the result of meticulous product design and attention to every detail to delight its owner and imbue it with the most important characteristic of all - longevity. The speaker is designed to go anywhere you go. The modular design means that parts can be upgraded to give you years of use, reducing the enormous problem of electronic waste. The return of real circular living is back and we love it. This is a future, circular and sustainable heirloom to enjoy and pass down to the next generation.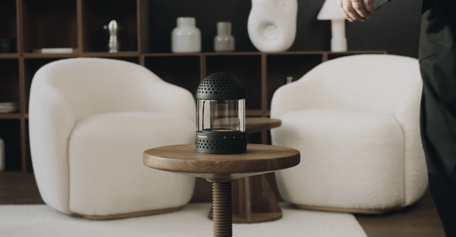 Transparent Sounds Portable Speaker and Light, Price £290 plus VAT. Available from Transparent.  `
How to Make  Daniel Craig, AKA James Bond a Classic Martini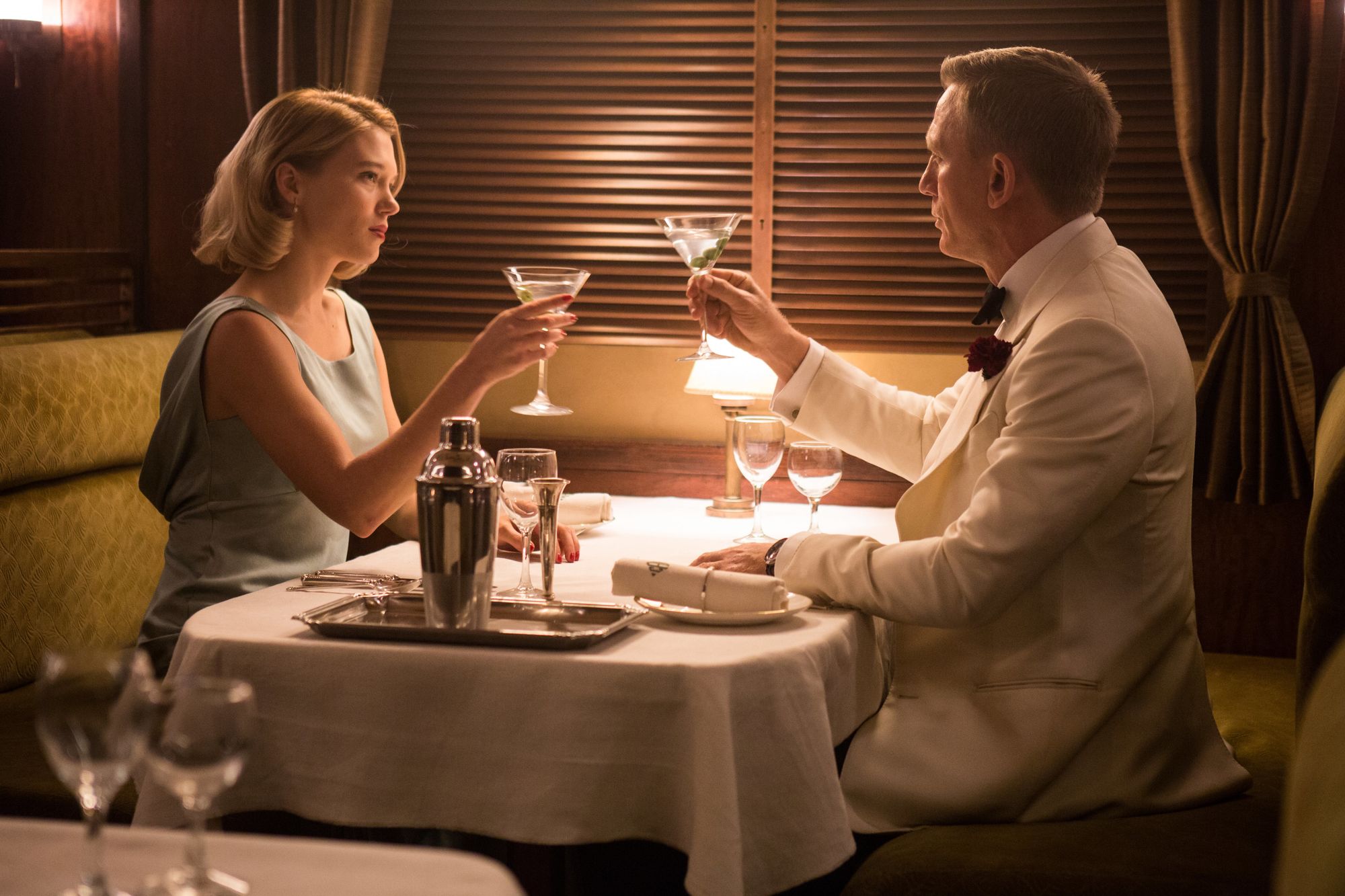 The martini- a brief explanation!
A classic cocktail that first became popular in the 1920s.
It is a cocktail that has more finer points and variations than any other.
Gin or vodka?
Lemon or olive?
Wet or Dry?
Shaken or stirred?
Winston Churchill Liked His Martini Dry
Typically made with London dry gin, dry vermouth and an olive or lemon twist, the classic martini is open to interpretation. And that's the fun of it! There are so many important decisions…which gin do you like? Which vermouth? Do you want to add bitters? And the actual recipe is equally important; the ratio of gin or vodka to vermouth can be anything from 2:1 to no vermouth at all. It's said that Churchill's martini of choice was a London dry stirred over ice, with "the faintest glance at a bottle of vermouth".
These days, by ordering a wet martini you will typically get a 2:1 ration of gin to vermouth, with a dry martini it will be 5:1.
Everything You Need to Know About The Martini
Here we discuss three-martini recipes below for you to try; the Vesper, the 50/50 Martini and our very own Going-Dry Martini.
We hope you have fun making them!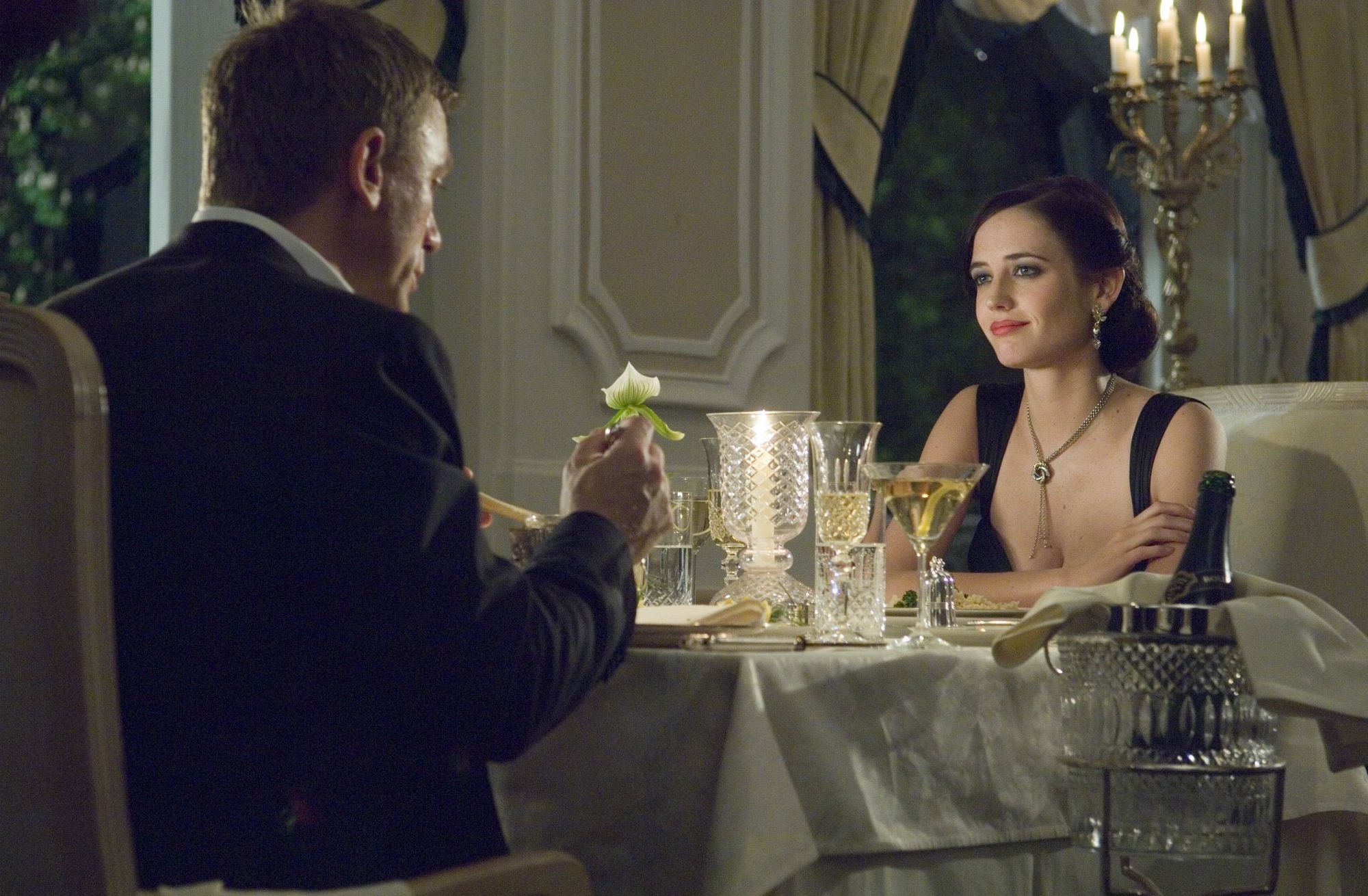 Vesper Martini
The cocktail was created by James Bond himself. We've stuck to the original recipe from the 1953 book Casino Royale.
3 part Gordon's Gin
1 part Vodka (we choose Belvedere)
0.5 part Lillet Blanc
Shake well until ice cold and strain. Serve with a long thin slice of lemon peel.
50/50 Martini

This classic variation has re-emerged since the early 2000s, and with good cause. This version of the classic martini is lighter in body and alcohol.
30ml London Dry Gin (we used No3 Gin from the freezer)
30ml Vermouth (we used Sacred English Vermouth)
Dash of orange bitters
Add the ice-cold gin, vermouth and orange bitters into a mixing glass with ice. Stir until well-chilled.
Strain into a martini glass and garnish with a lemon twist or olive.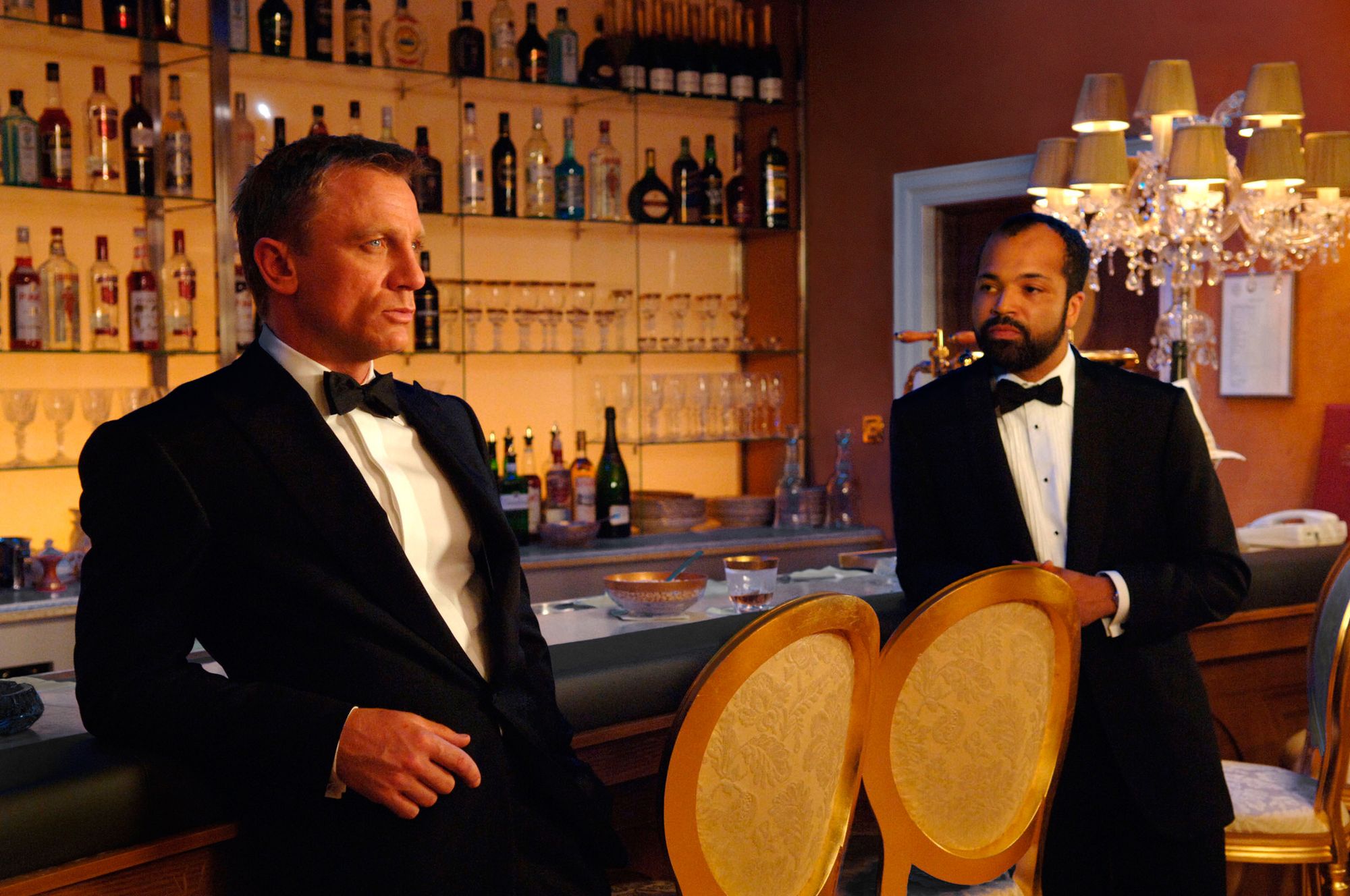 The Going-Dry Martini
A creation of our own for those who want the experience of a martini, without quite so much booze.
40ml Seedlip Spice 94
10ml Dry vermouth (we used In The Loop No 10)
Olive bitters – from our handy set of bitters!
Add the Seedlip and vermouth to a mixing glass with ice. Stir until well-chilled.
Strain into a martini glass, rub the rim with lemon peel and discard. Serve with an olive.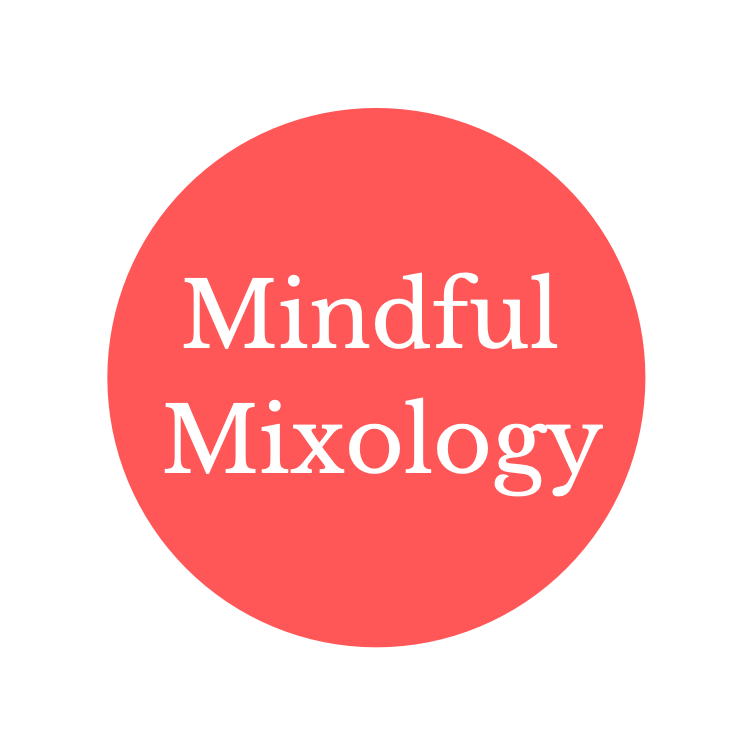 Cocktail maestro intelligence by Danni at Mindful Mixology.  An artisan and sustainable drinks company based in Norfolk. Mindful Mixology makes lower sugar pour and serve cocktails by post with the best local and made in Britain sustainable spirits. Danni will be a guest on AJ's Christopher Culture Show. Buy your ticket here  - Crowdfunded Christmas Culture Show.
Potyque Biodynamic Skin Calming Cream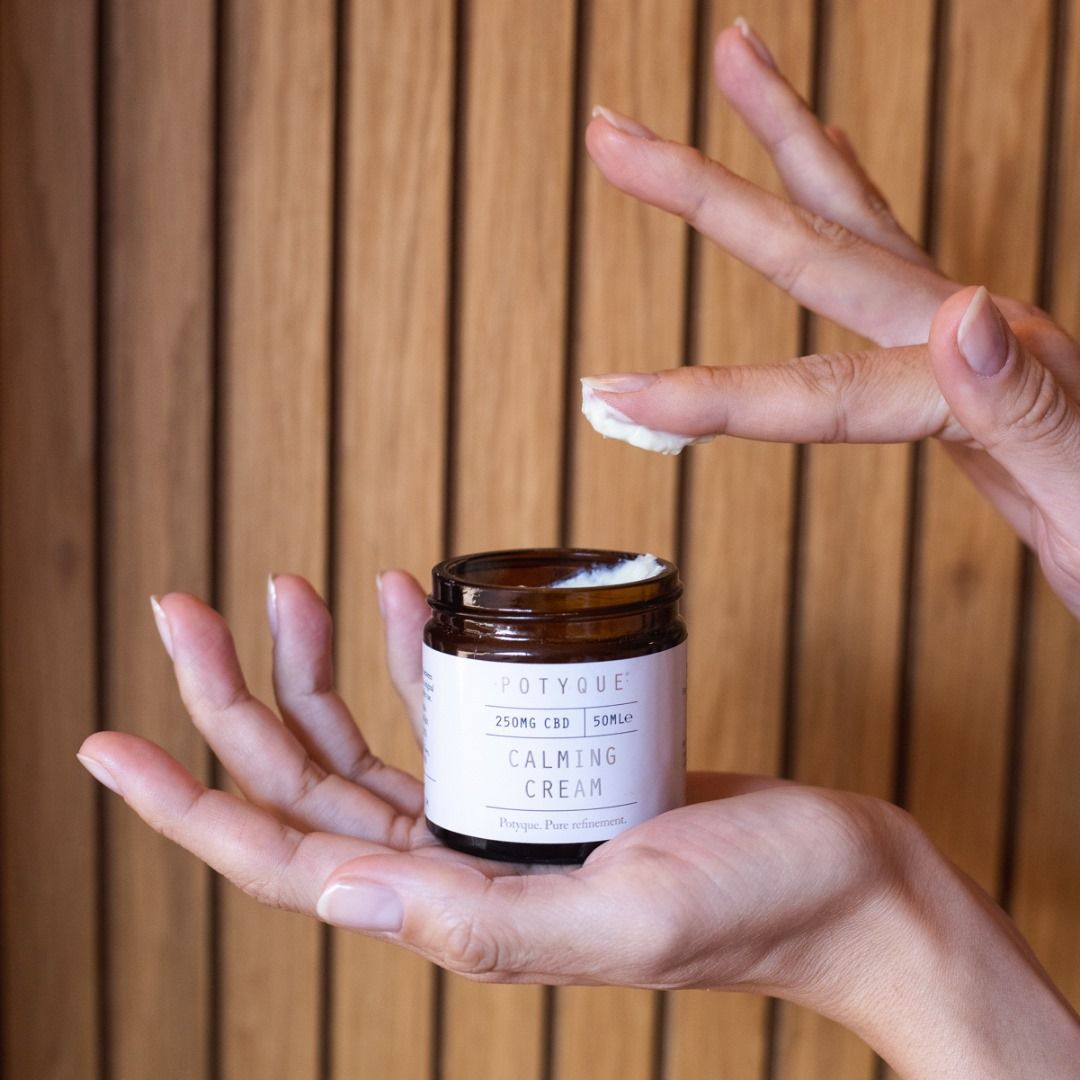 Made in Britain CBD brand Potyque, has launched a luxuriant, anti-inflammatory calming cream rich in full-spectrum CBD from regenerative, biodynamic farming, together with a plethora of soothing, restorative, plant-rich ingredients including theobroma cacao, alpha-pinene, beta-caryophyllene, cinnamon and limonene.
Just in time for winter skin troubles, although suitable for any season, the Calming Cream uses all the plant's natural oils to deliver a potent anti-inflammatory and emollient cream.
Clinically blended with full-spectrum CBD oil and essential plant oils, Potyque's Calming Cream benefits from 400mg of terpenes in each 50ml jar.
The Calming Cream is paraben and SLS free, vegan-friendly and not tested on animals.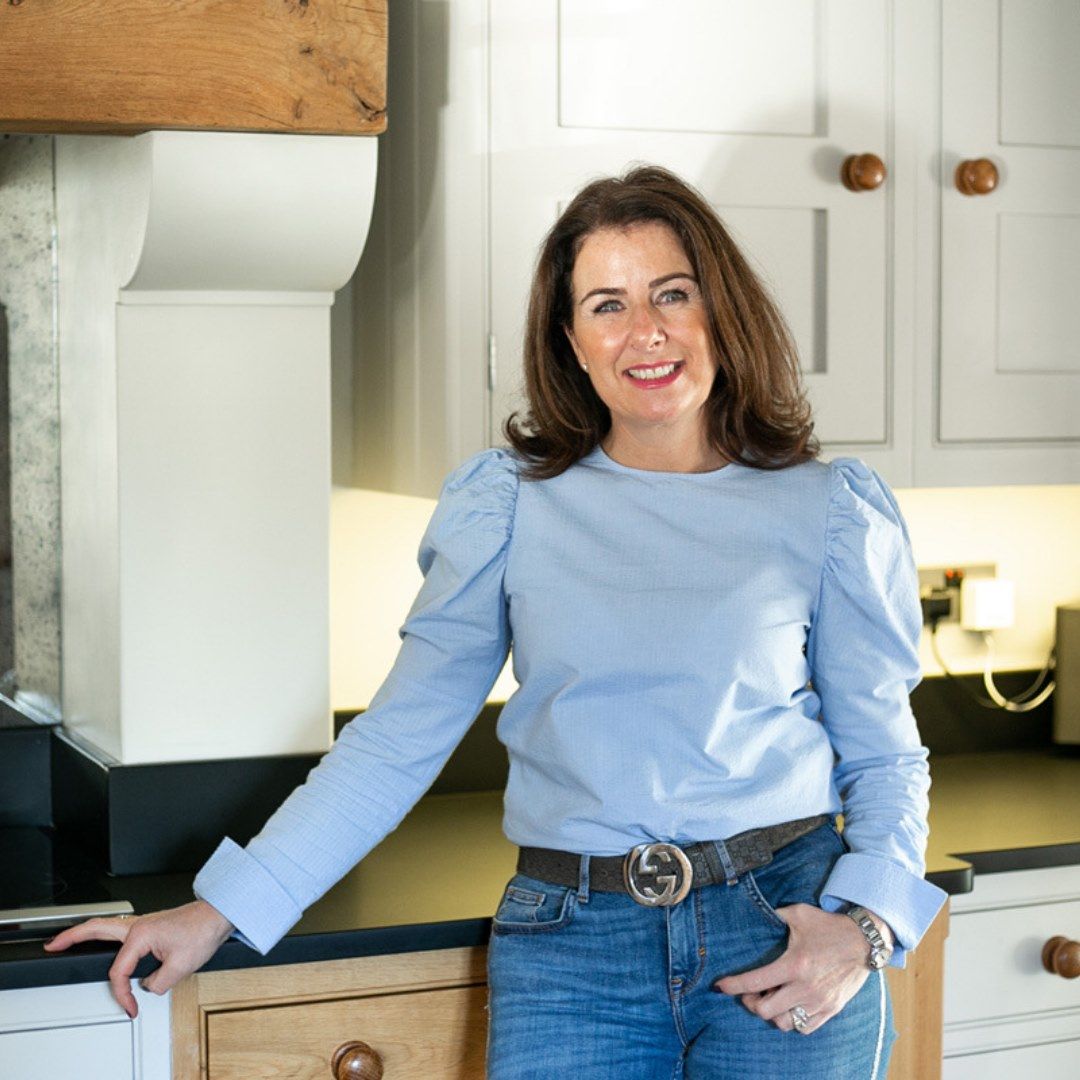 Potyque founder, Michelle Rust, established the company after struggling with symptoms of menopause and decided to create a premium range of biodynamic CBD oils. With a previous career in the pharmaceutical industry, Michelle was concerned about the lack of transparency and clarity in the current CBD market and wanted to create a brand built on quality and transparency.
Michelle commented, "We are delighted to be able to introduce Potyque Calming Cream which complements our existing oil range. Numerous Potyque customers have fed back the need for a topical product to apply to inflamed, dry, flaky skin, many commenting how they have applied the oil directly to their skin to seek relief.  So, with this in mind, we set out not only to incorporate the benefits of CBD oil but to add other nourishing plant oils too, including the rich cocoa butter base."
The Power of Plant Oils
Promoting plant-based wellness, Potyque is perfect for anyone who suffers from dry, irritated skin and looking for a luxurious cream that is a balm to the senses and skin. The company's products and processes are fully compliant with national and international laws and standards, giving users peace of mind. Potyque is a member of the Cannabis Trades Association, which advocates for a regulated CBD market.
Calming Cream is priced at £56 for a 50ml jar. It can be applied liberally throughout the day, but must not be used on broken skin.
To order any product from the Potyque range, email info@potyque.com or visit the website www.potyque.com / Instagram @potyquecbd
-ENDS-