Art  - The Pre-Raphaelites Uncovered at The Ashmolean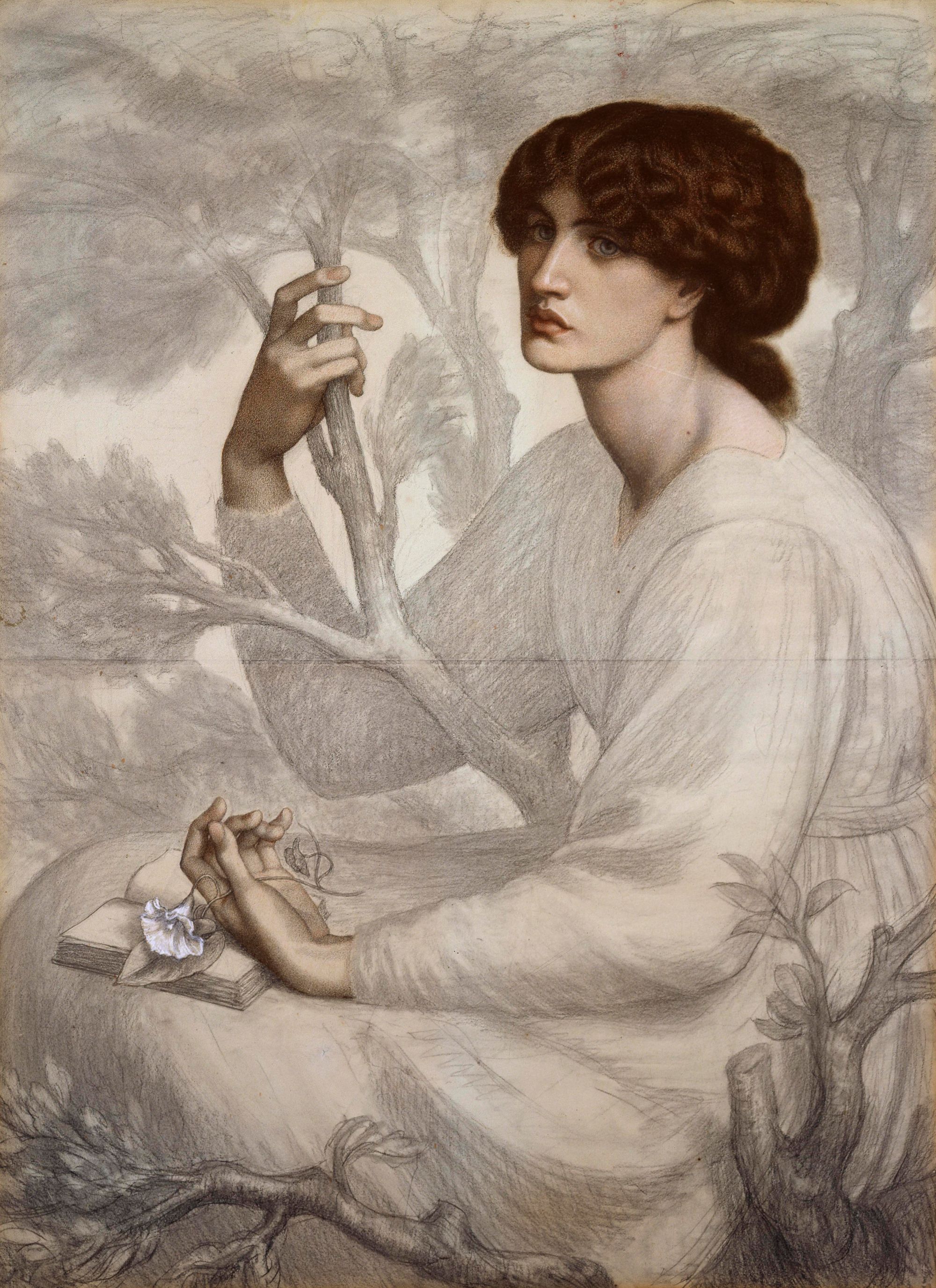 Want to wallow in beauty of the rare and exquisite kind? Take the train to Oxford to see the Pre-Raphaelites on Paper at The Ashmolean Museum, Oxford University. The short, five-week exhibition was a huge hit last year and it is back on now until November 27th and replaces the Russia exhibition.
There are 100 drawings to transport you into the world of the secret Victorian agent provocateurs of art who dared to rebel against the dictates of the Royal Academy of Art.  Imagine a ravishing, earthly paradise as you explore the complex interwoven lives, loves and revolutionary art of the Pre-Raphaelite brotherhood.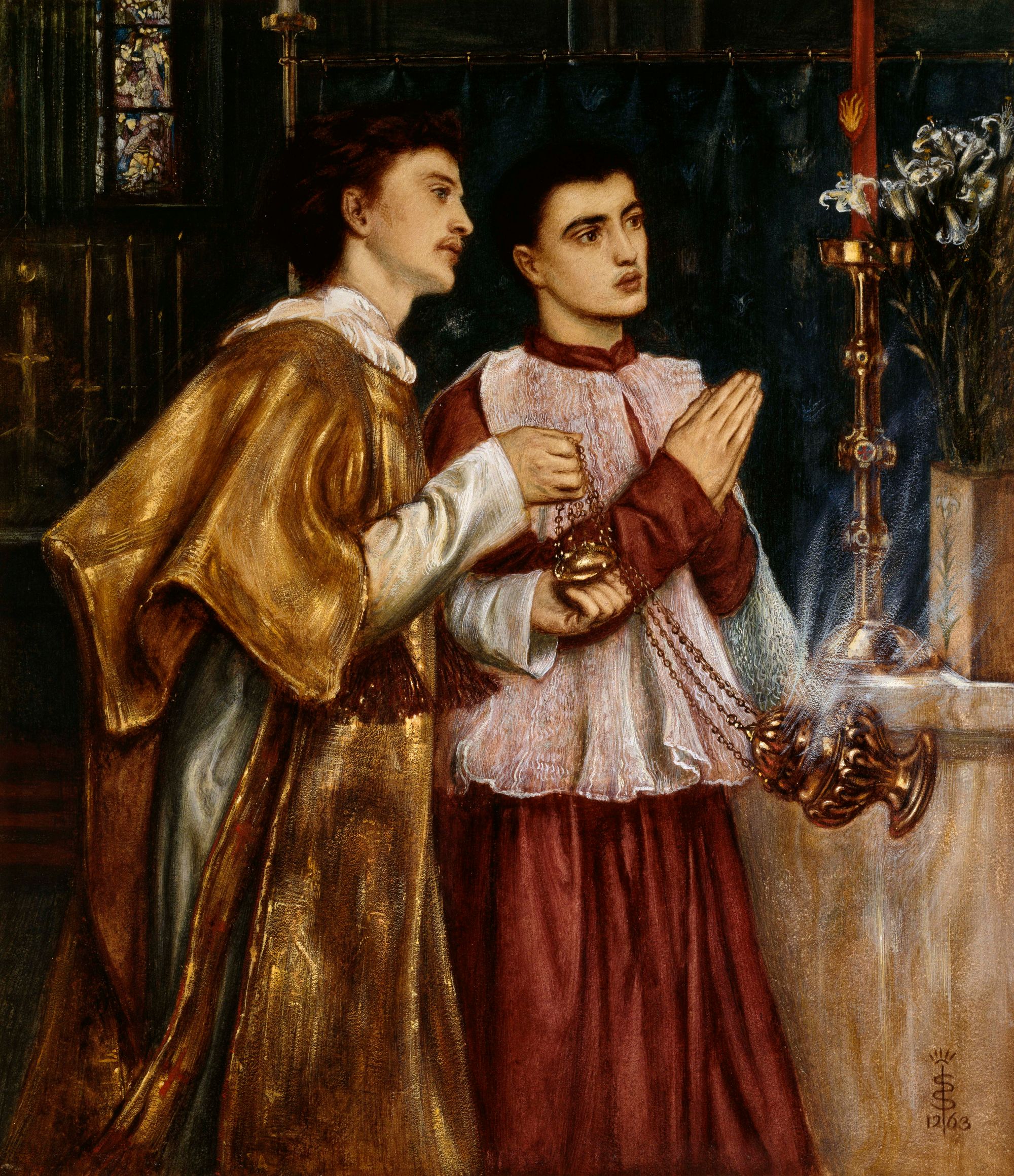 This is a rare, once-in-a-generation opportunity to see how the artists lived, worked and loved. The Ashmolean Museum is the custodian of an exquisite collection of Pre-Raphaelite works including drawings, studies for commissions and witty, intimate sketches and doodles. Highlights include Rosetti's watercolour of Elizabeth Siddall - an early prototype for the iconic Pre-Raephelite woman - and Siddall's own witty take on the group in Two Men in a Boat and a Woman Punting - where the woman pushes her admirer away with a fierce look and her oar!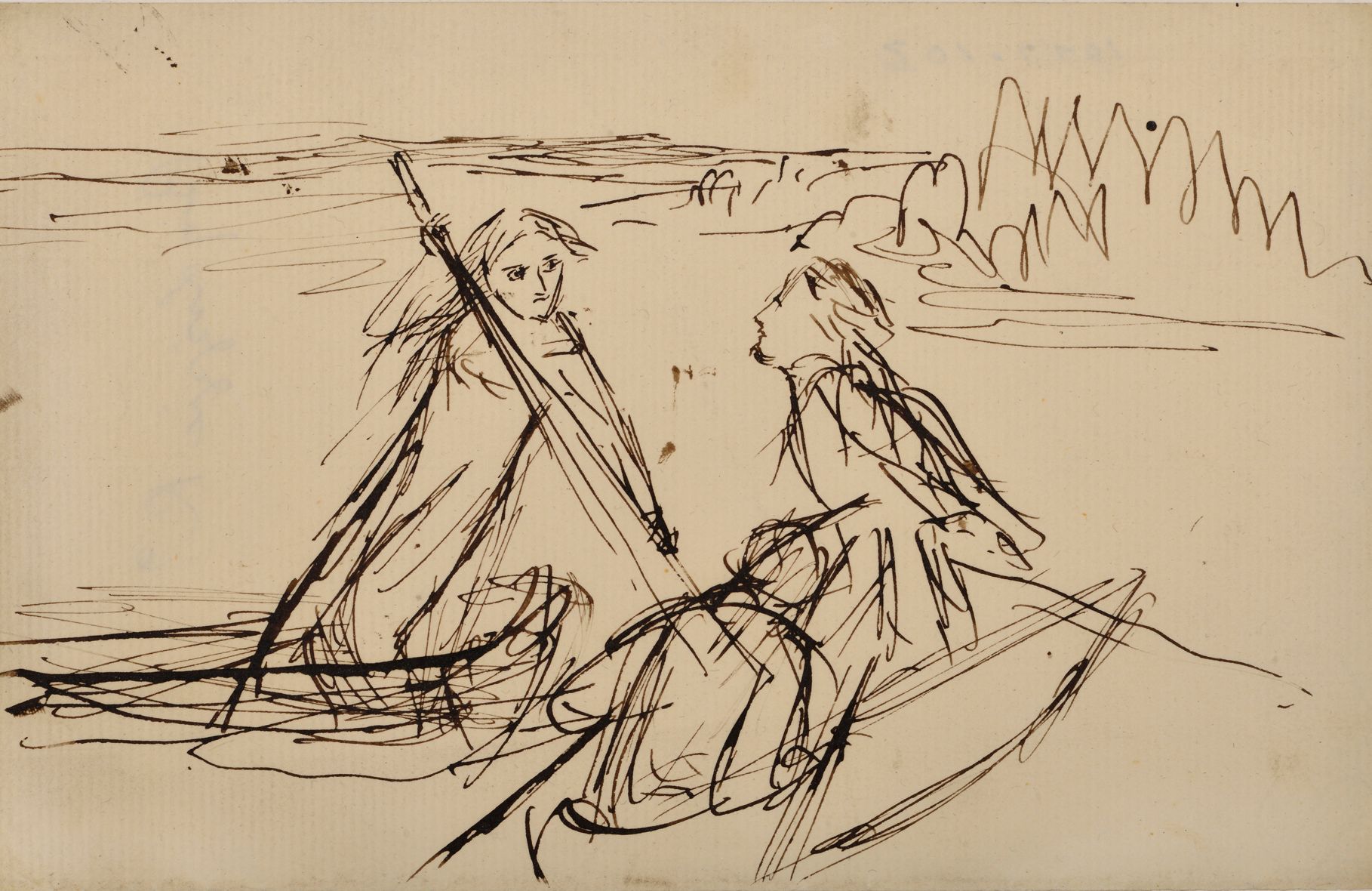 You will also discover that the word 'stunner' was dreamt up by Rosetti to embody the celebrated Pre-Raphaelite woman in all her abundance, beauty and youth.
Ashmolean Museum Tickets - £6-13.
Jazz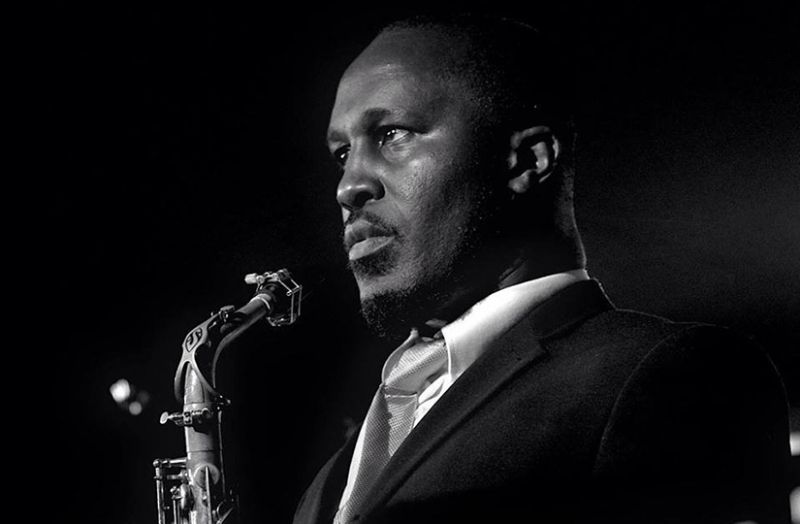 Saxophonist T0ny Kufi and pianist Trevor Watkis headline the 606 Club in Chelsea for one night to explore the 20th Century piano legends of jazz.
Kufi came to prominence with the Jazz Warriors in the nineties and he is the recipient of the BBC Jazz Awards Instrumentalist of the Year in 2008.
Revisit the Jazz Age - with sublime storytelling, razor-sharp execution and the ideal marriage of the sax and piano.
Tony's quartet will play compositions by  -  Mulgrew Miller, Thelonious Monk, Mc Coy Tyner, Billy Strayhorn, Chick Corea and Dave Brubeck.
Slow Fashion
Katharine Hamnett and the Bio Fur, Stieff Teddy Bear Winter Coat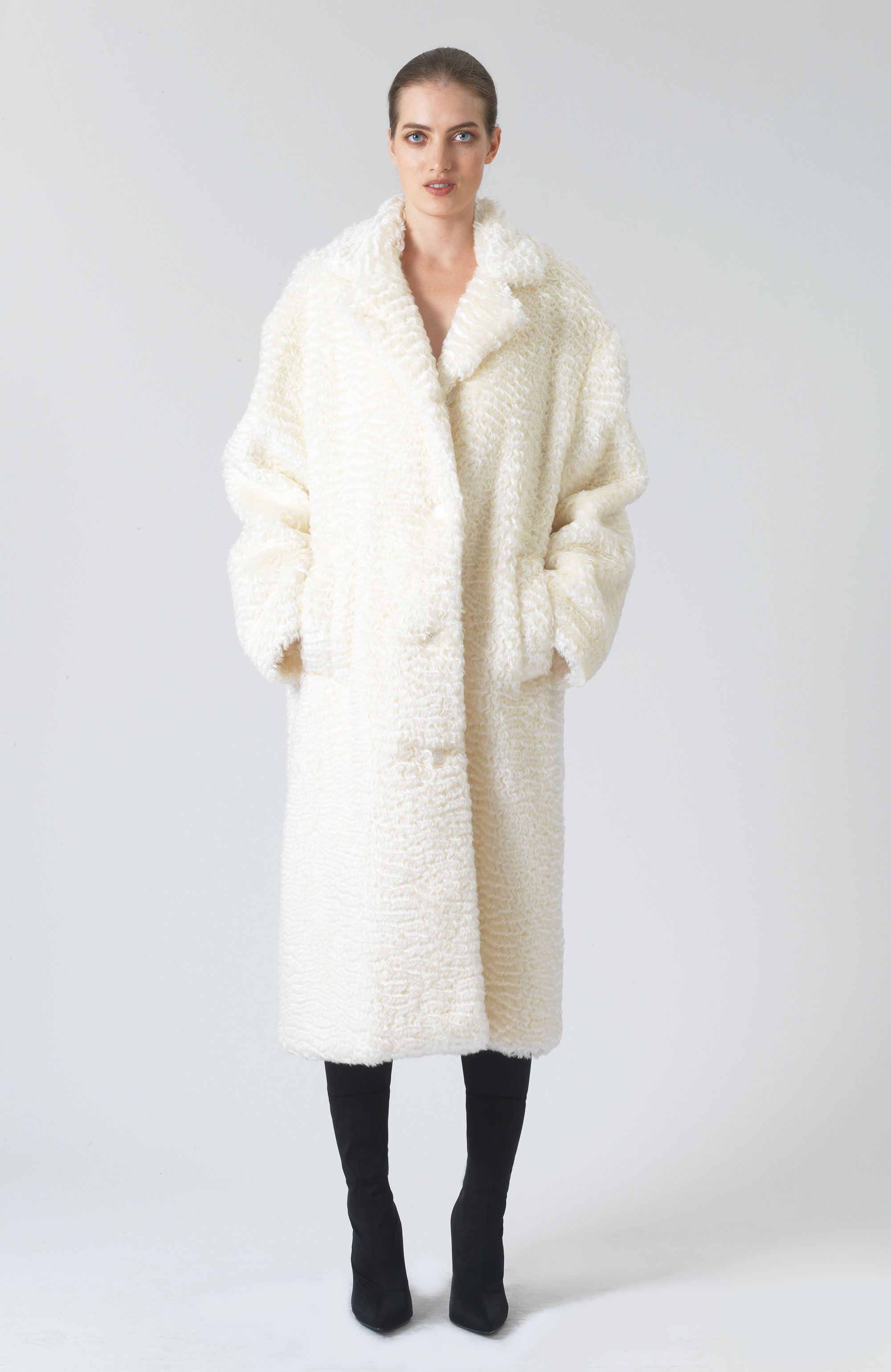 Katharine Hamnett, the enfant terrible of fashion, celebrated for her slogan fashion, has teamed up with Stieff, the iconic teddy bear company to design the bio fur winter coat. An exuberant, exclamation mark coat that rekindles the optimism of the sixties and its association with fashion, film and music.
The opulent Velma coat seeks to reinvent the fur coat. It is neither fur nor plastic. Instead, it is fashioned from responsible teddy bear mohair backed on organic cotton. The coat is offered in two arctic winter white styles worthy of Cher, Vanessa Redgrave or Kate Hudson's Penny Lane.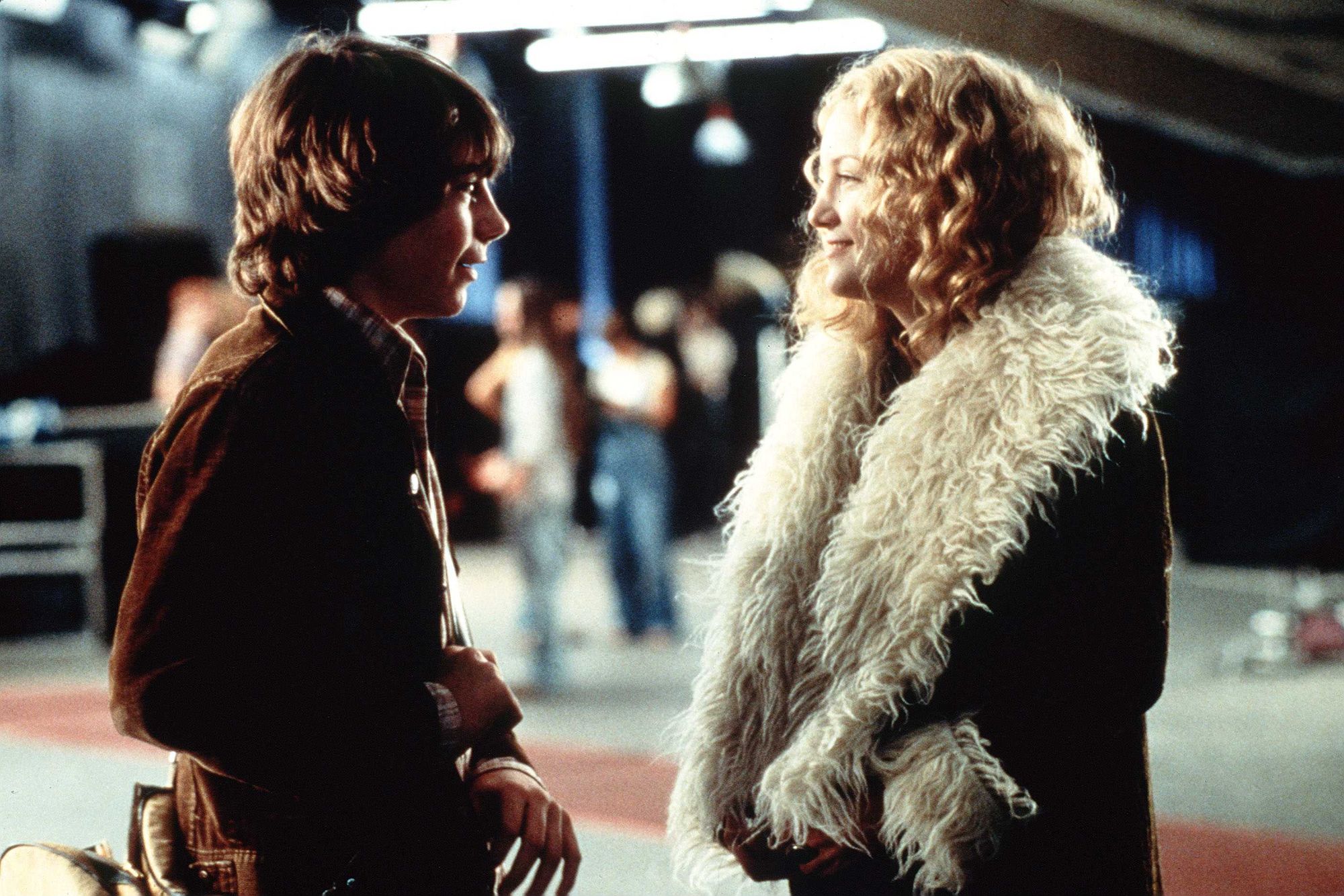 The bio fur coat is entirely plastic-free and will biodegrade at the end of its life.
Hamnett who once told Margaret Thatcher to ditch nuclear missiles by wearing her iconic t-shirt to Downing Street is now talking about the overwhelming greenwashing going on in the global fashion industry with plastic, especially with faux fur coats this winter, which she says should be re-labelled plastic fur.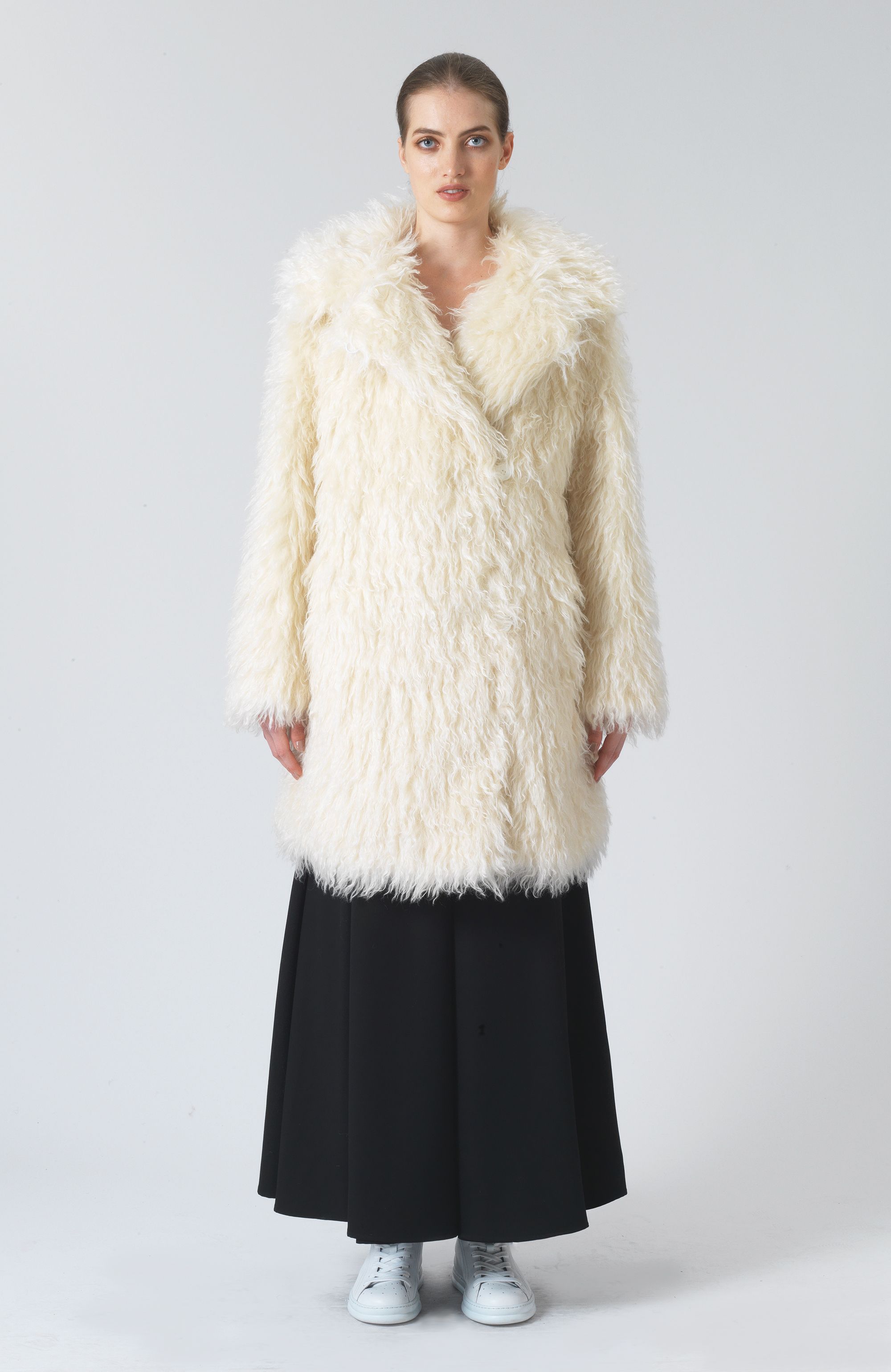 Just about every leading fashion house and high street chain is offering faux shearling and faux teddy bear coats in an array of beguiling, playful designs that are made entirely from plastic and cheap to produce. There's just one huge problem. They release thousands of plastic microfibres, which pollute our rivers, seas and air and are now in the food chain. Isn't about time the fashion industry really cleaned up its act?
It's 'raining plastic' so now is the time to act.
Slow Food - Native Apples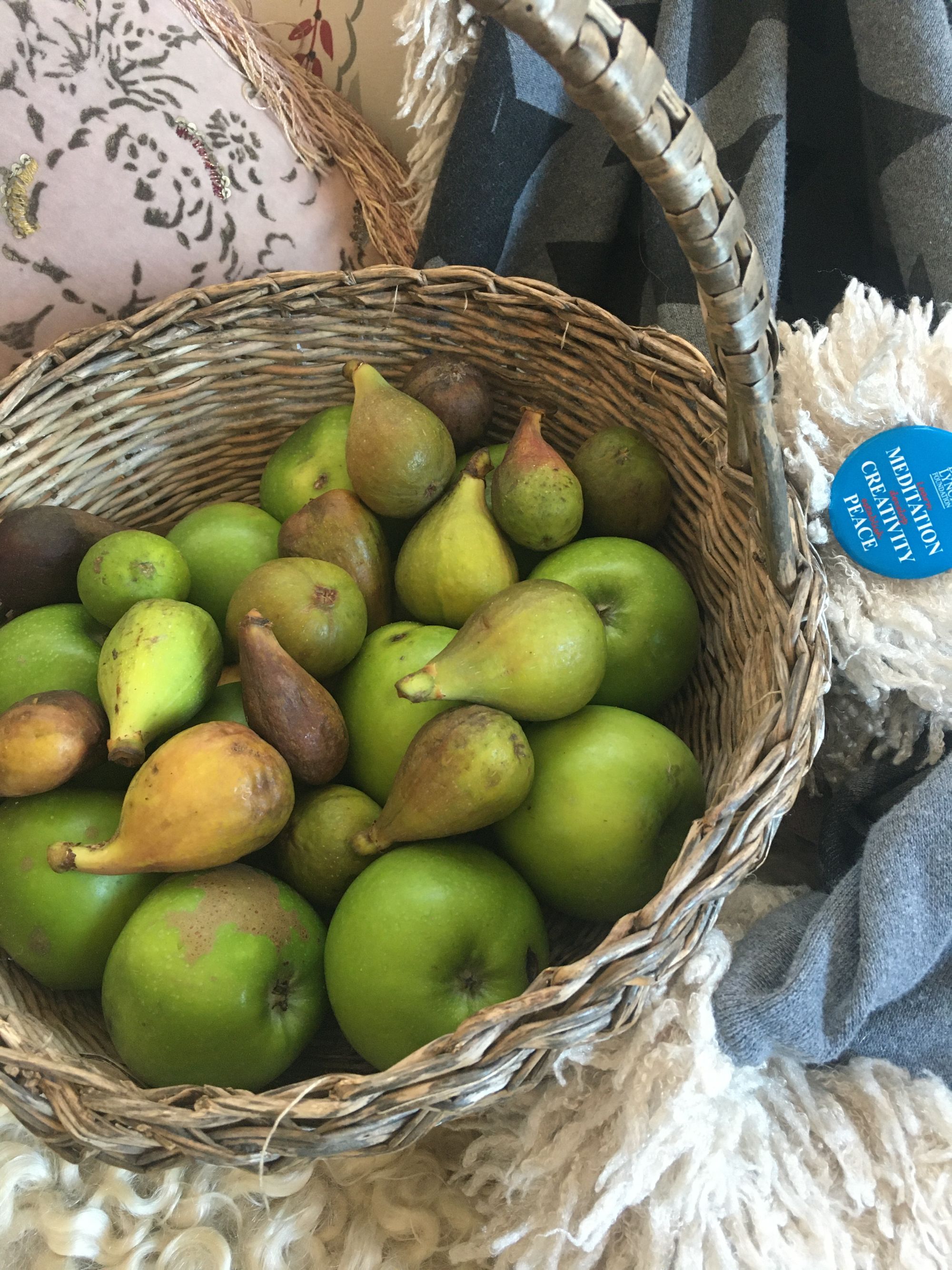 October is the month to eat and savour native organic apples. A real organic apple a day really can keep the doctor away, as it contains pectin and lots of beneficial bacteria. Listen to Dr Michael Mosley talking about the health virtues of apples on BBC Sounds here. Ditch bland, overtly sweet supermarket apples and buy from local farmers, orchards or even the local nunnery! (Editors note - the highlight of the autumn is buying the spectacular La Reine du Canada, a juicy apple with an earthy, juicy, delicious taste and crunch.) Or better still, plant your own apple tree or orchard if you have the space.
Drink  -  Kombucha, the Champagne of Fermented Tea
I never knew how much I needed Kombucha until I met Josh, the co-founder of Momo Kombucha at Wholefoods in Piccadilly. Josh was introducing customers to his artisanal sparkling tea and offered me a sample of the elderflower tea, which was deliciously refreshing with a pleasing kick and complexity which is often missing from low or no-alcohol drinks. I liked it so much I ordered a case.  Josh and his partner Lisa had much the same reaction after trying fermented tea on a trip to New York in 2016. They were hooked and Momo was launched.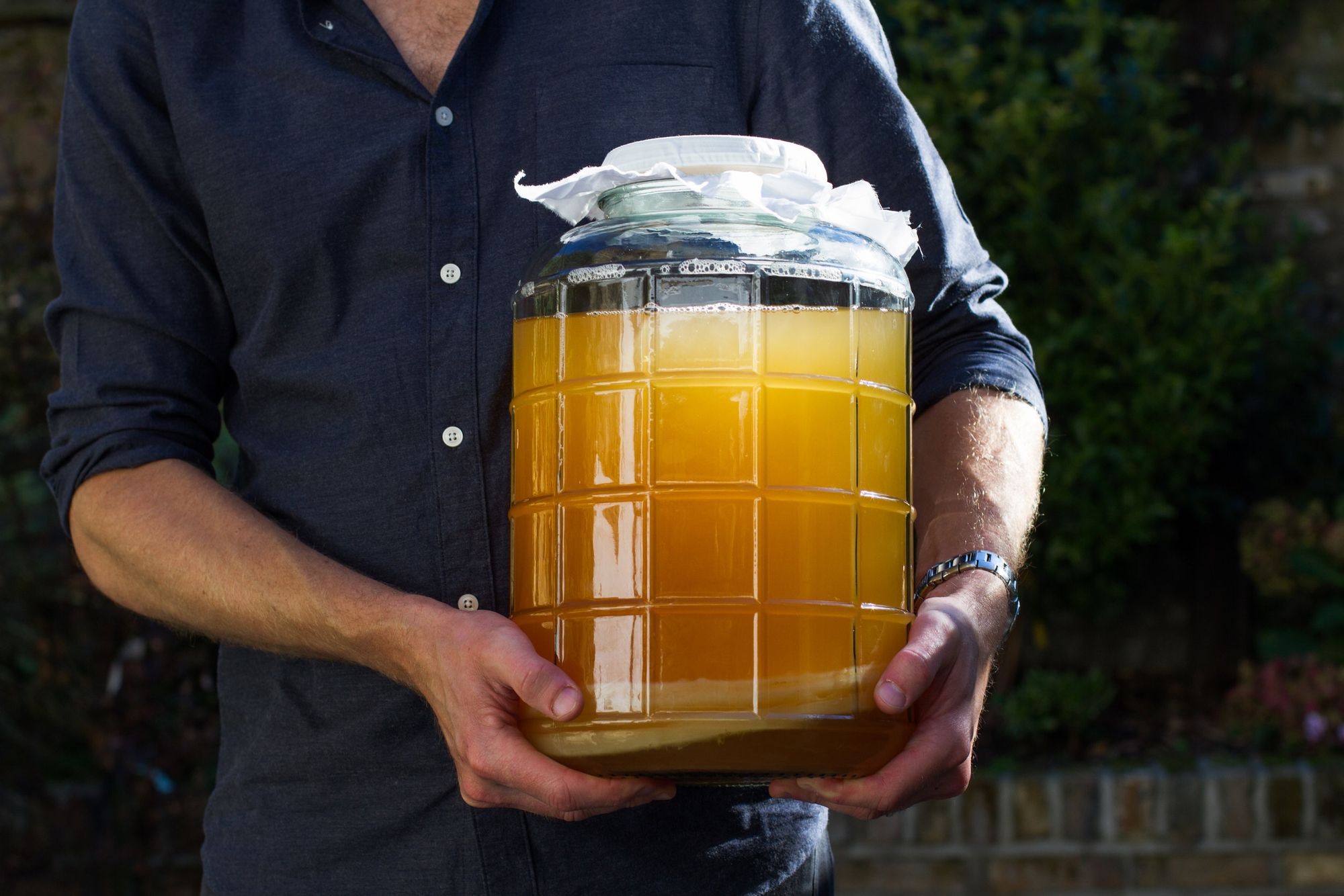 Kombucha has been made for 2,000 years and real kombucha is fermented in glass with just four ingredients - tea, water, sugar and a probiotic and yeast culture.
I confess that I really look forward to a glass of zingy, ginger and lemon Kombucha with my evening feast. I have christened it the champagne of kombuchas. It's delicious, light, far from one dimensional, and golden in the glass and lifts the spirits. I also like the idea that I am getting a good dose of friendly bacteria to help heal my gut.
This editor has always liked sparkling drinks, especially champagne, ever since I got very tipsy at my cousin's wedding aged ten and three-quarters! My consumption has always been modest though. However, I am currently not allowed a drop of alcohol, as a result of being seriously ill. Doctor's orders. It's funny how one really wants something when it is banned!
Kombucha is helping to restore my zing, zin and yang!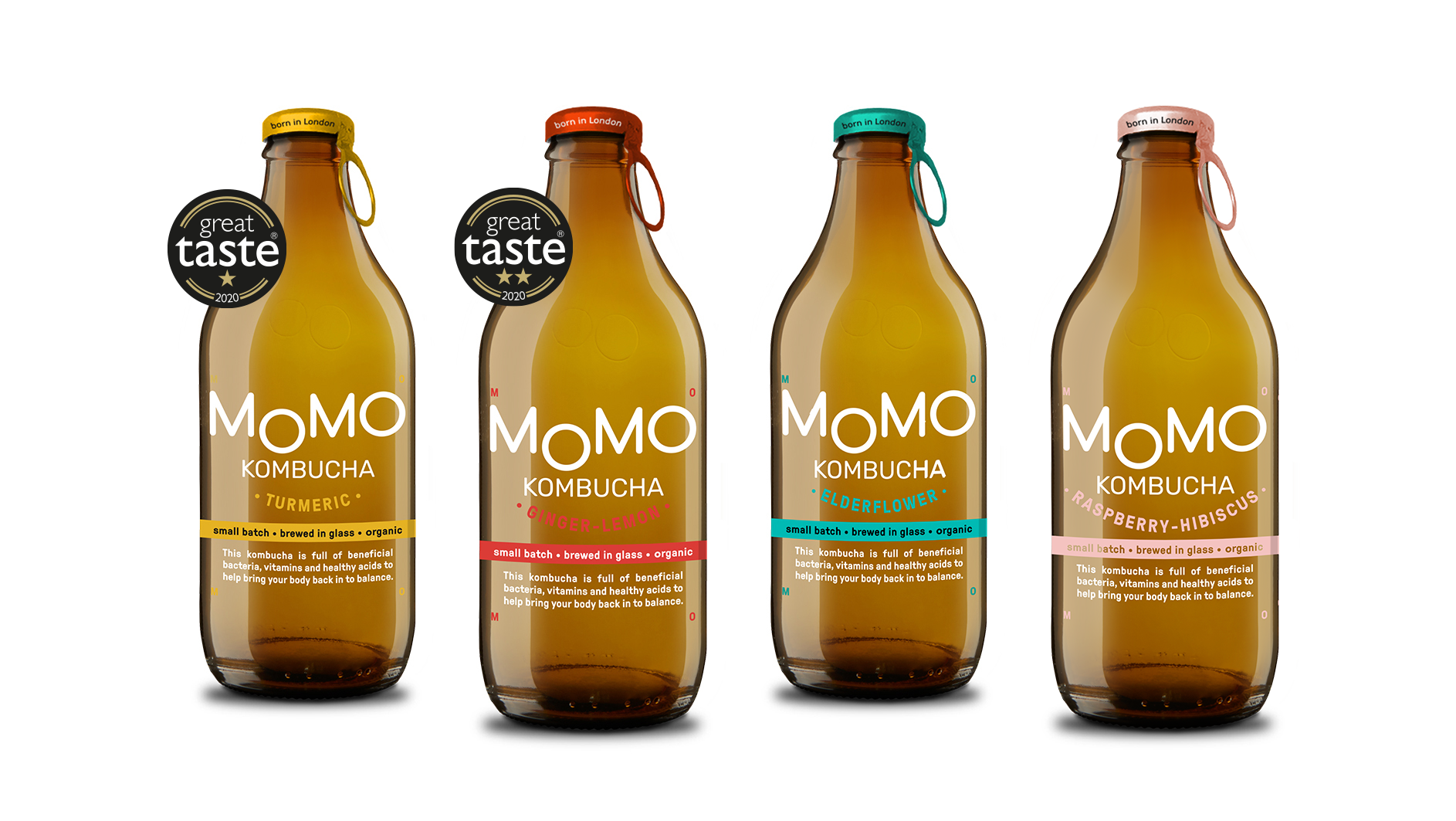 Slow Travel
Heritage Allure and a Bridgerton Tea at The Randolph Hotel, Oxford
The Randolph Hotel in Oxford is one of the loveliest and most singular hot spots in Oxford. When I was just starting out in newspaper journalism I stayed at The Randolph and never wanted to leave. It's the opposite of every dull five-star hotel drowning in fifty shades of boring grey minimalism. It's opulent, brimming with glamour, colour, personality and maximalism and on October 22nd, the hotel is offering a Regency afternoon tea inspired by Bridgerton.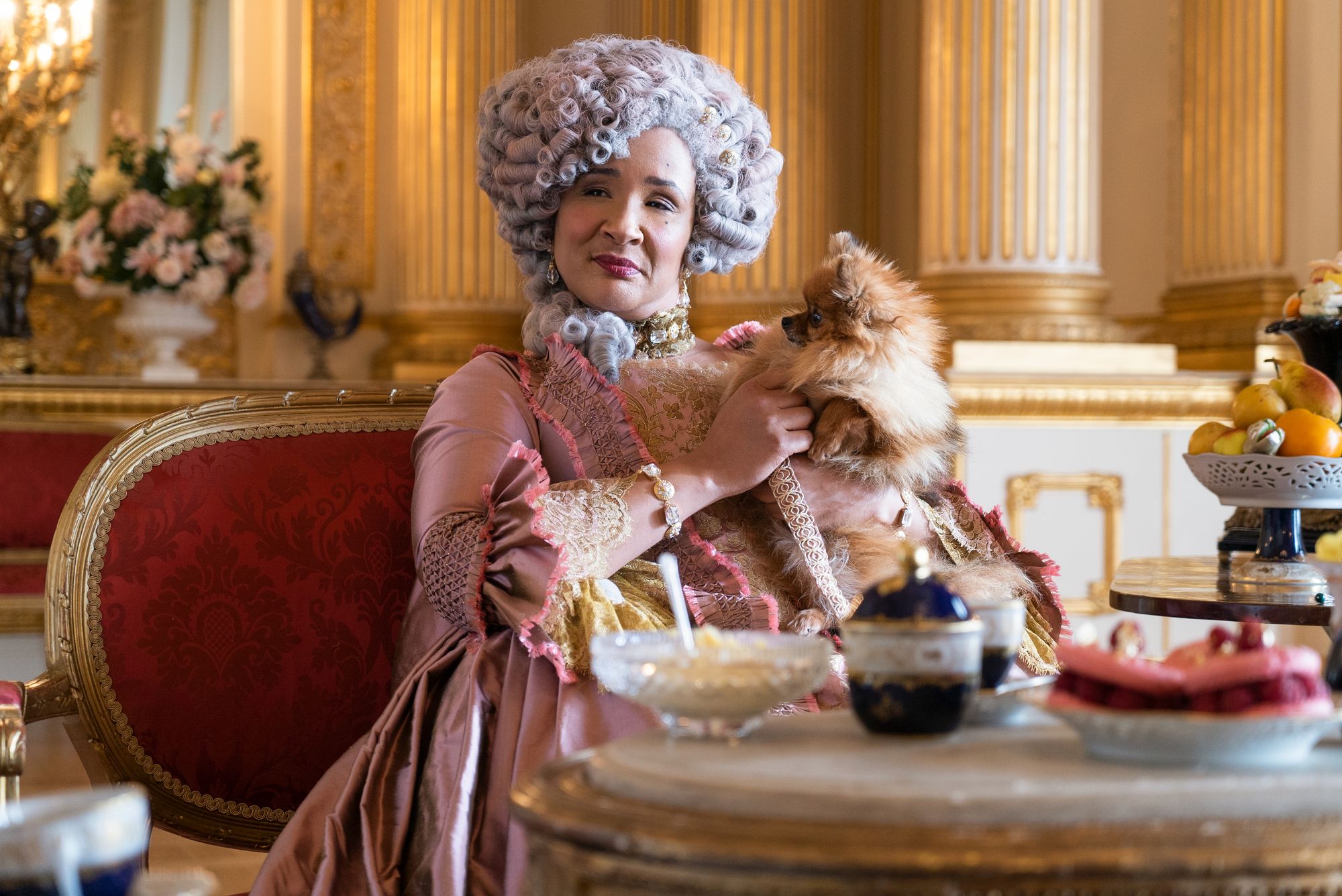 Run away to Oxford, with your finest glad rags, stay in the epicentre of the city, eat cake and go to the Ashmolean to look at the Pre-Raephelite stunners! The hotel has some good offers if you book the afternoon tea and want to stay for a night or two. Tickets cost £55 each and guests can book an overnight stay with their tea booking with a 30% discount. Use the code #Bridgerton  The Randolph also has the fabulous Morse bar and spa.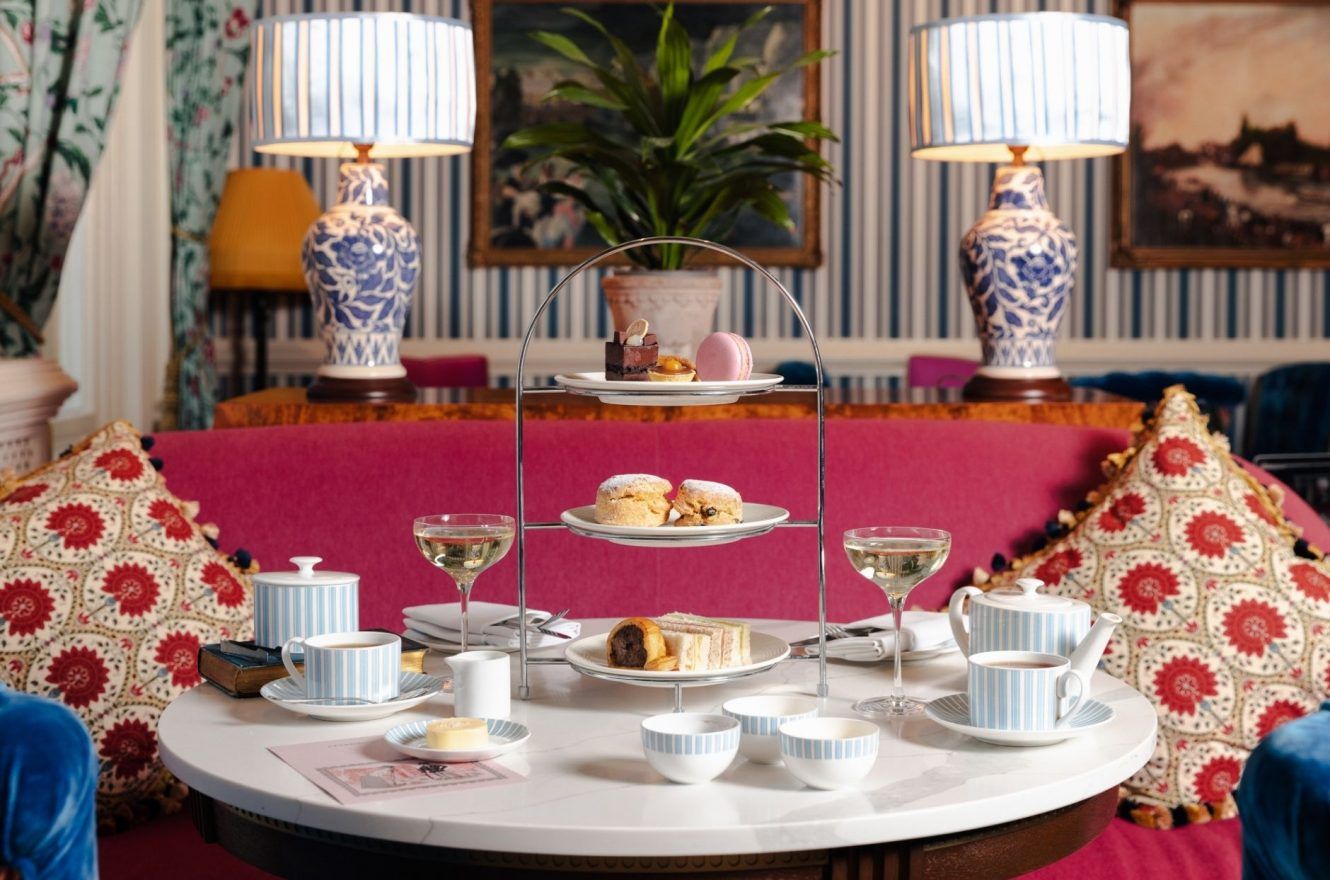 The Luminaries Magazine October Hot List took a full day to research and write. Support quality independent arts and culture journalism. Become a paid supporter today -
Subscribe to The Luminaries Magazine and get to read important reviews, interviews and features before the rest of the world.
The Luminaries Magazine - Celebrating Iconic Journalism and Storytelling  - 1992 - 2022 and beyond.