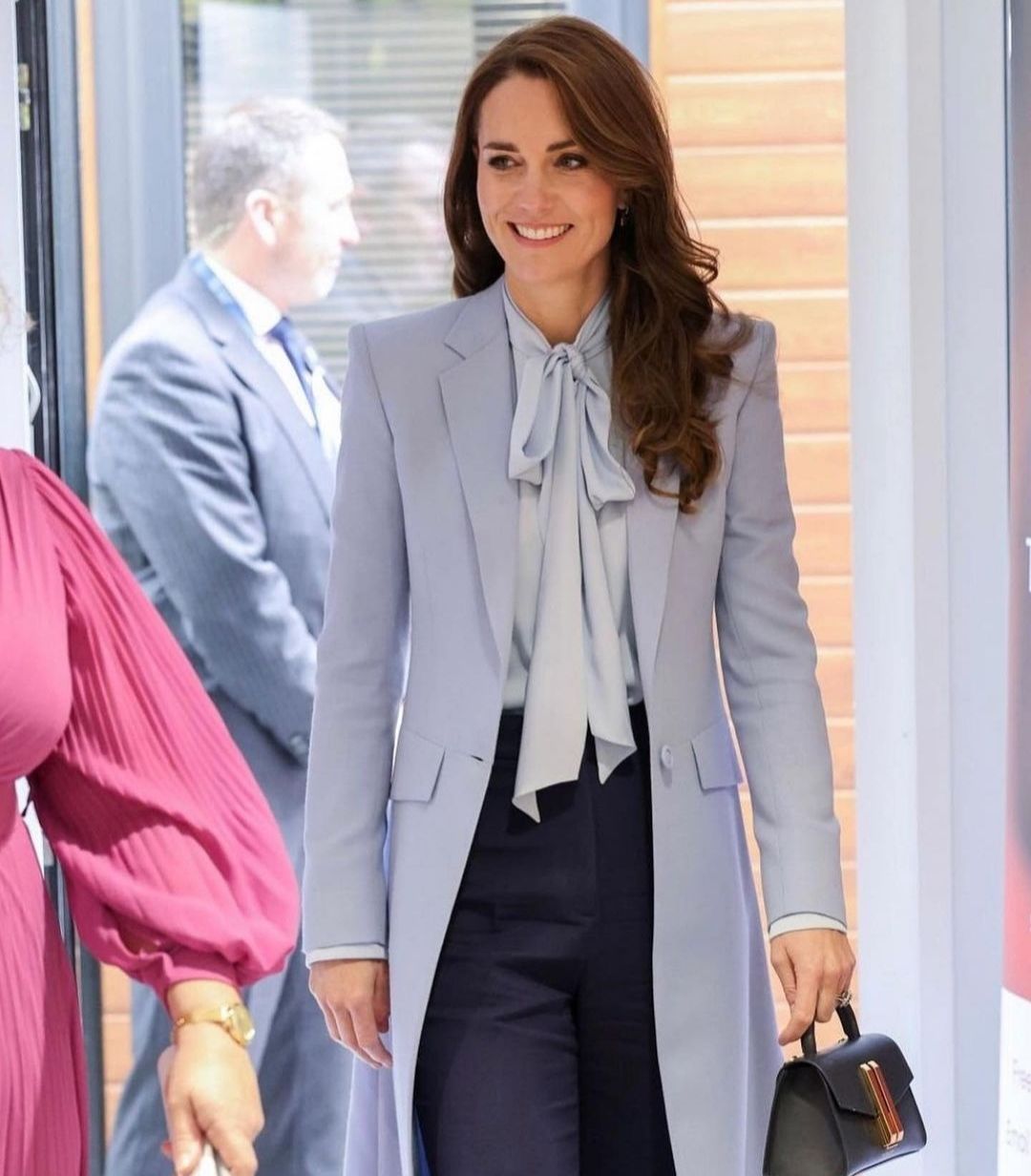 Good News Flash!  The Princess of Wales upped her slow fashion game today by wearing the favourite blouse of queens, prime ministers, dandys' and starlets - an ice blue pussy cat bow in a luxe, upcycled mulberry silk blouse by British fashion house Winser London, together with a matching long-line tailored coat and elegant trousers with a little carrying bag.
The pussy cat bow blouse is of course famous for being worn by Mrs Thatcher, who liked to dress in a feminine, powerful style whilst being known as 'the iron lady' and the prime minister who wasn't for turning.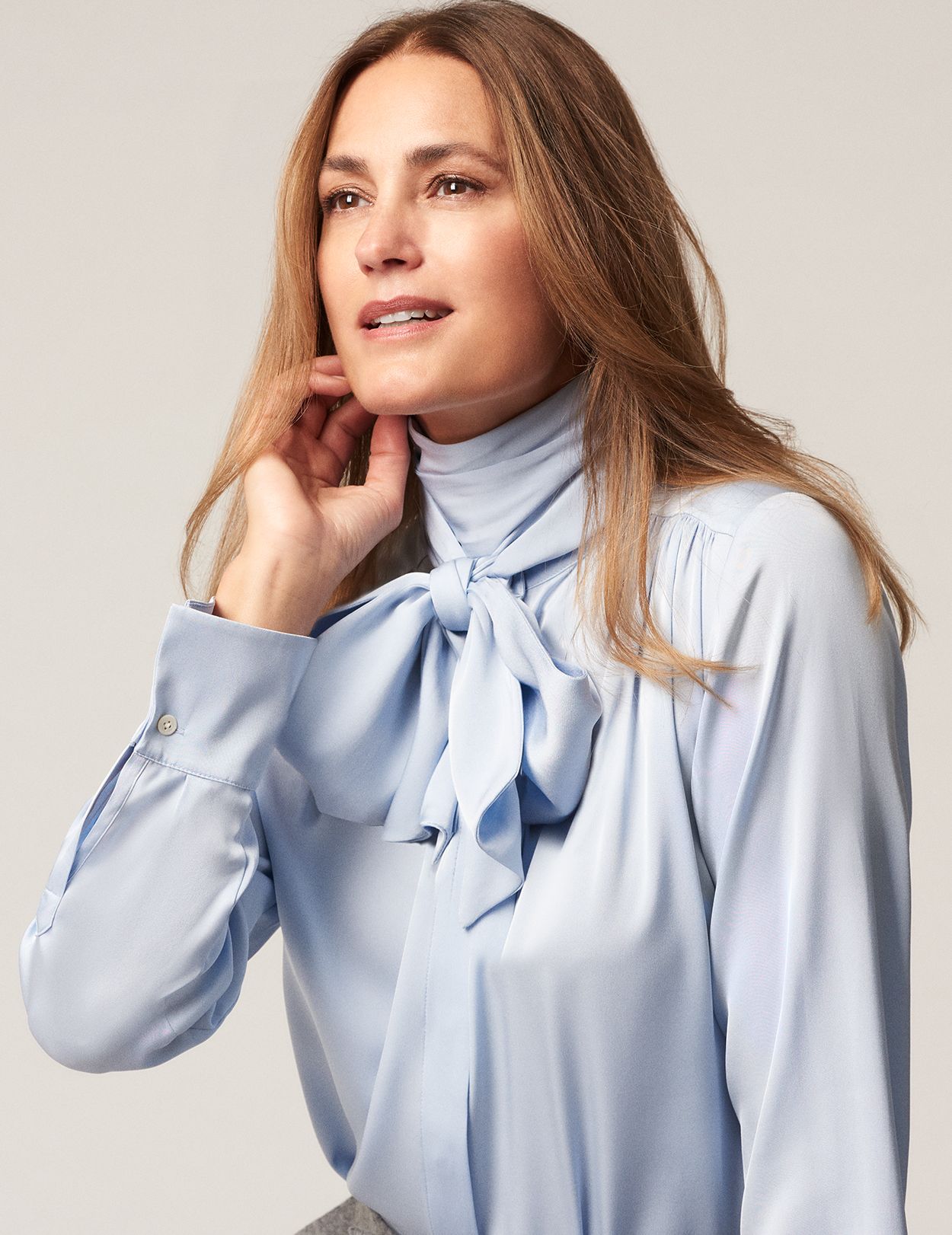 Other devotees of the pussy cat include Princess Diana, Jackie Kennedy, Olivia Coleman and The Scarlet Pimpernel, as played by the renaissance actor and writer Leslie Howard.
Catherine, Princess of Wales bought her soft blue silk pussy cat bow blouse from the award-winning fashion house Winser London, created by Kim Winser OBE. The blouse comes in an array of power-dressing shades from hot pink to ink black, Hollywood red and ivory. The silk pussy cat bow blouse retails at £295.00.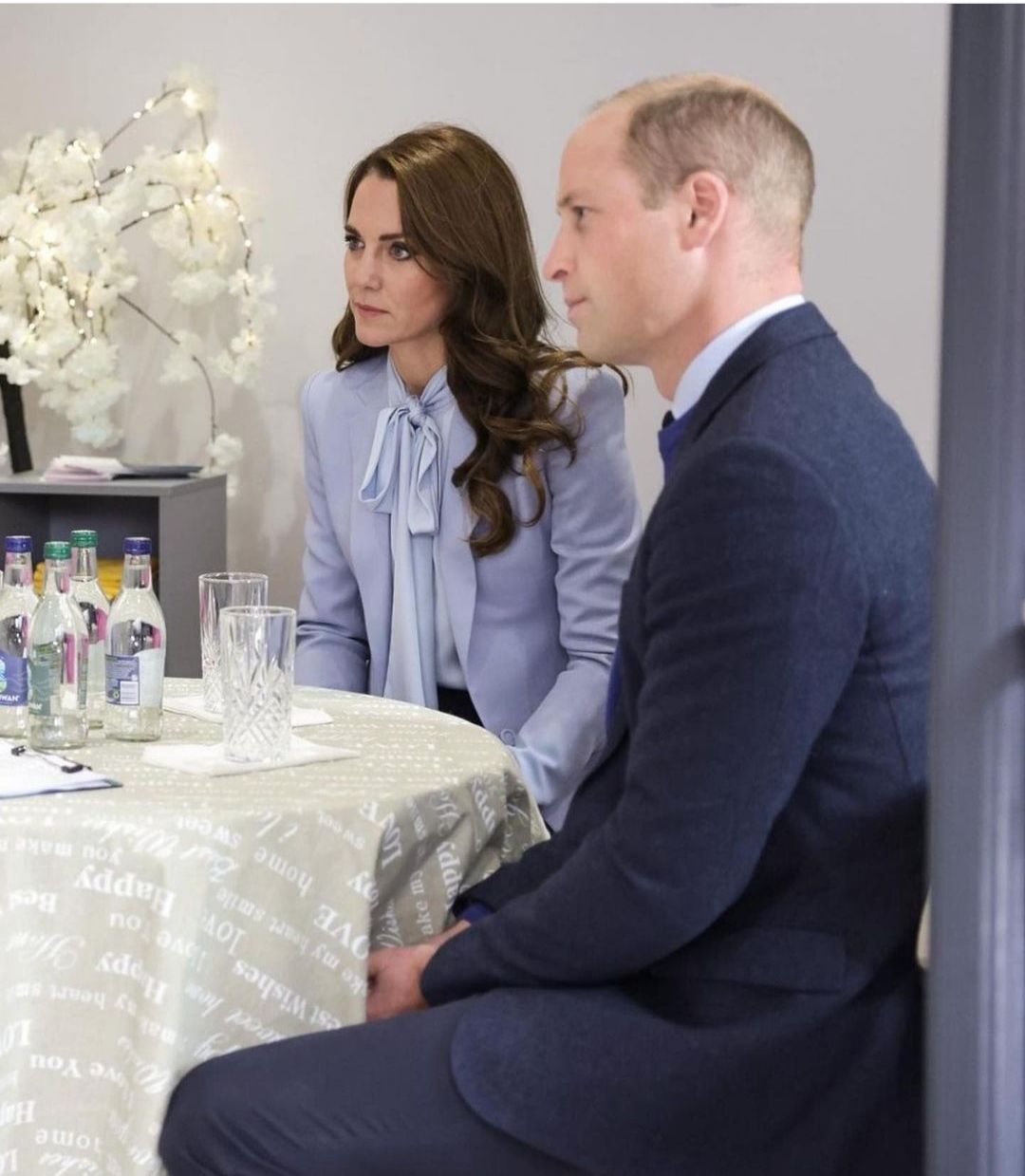 The bow is such a powerful symbol in the history of dress and fashion. It's showy, over the top and yet oh-so precise. It always makes a statement.
For more information or to buy the pussycat bow blouse, visit Winser London