Hello Ethical Hedonist readers and organic, circular and social impact producers and trailblazers. What can you buy in the 21st century for just £5 per month that is truly authentic, free of vested interests and takes hundreds of hours to create and represents years of track record on national newspapers + experience, love, skill, integrity and a passion for the written and spoken word?
The answer is our independent, handmade organic culture magazine championing an organic, circular, social impact and sustainable world celebrating quality independent magazine journalism, student journalism internships and mentoring since 2014.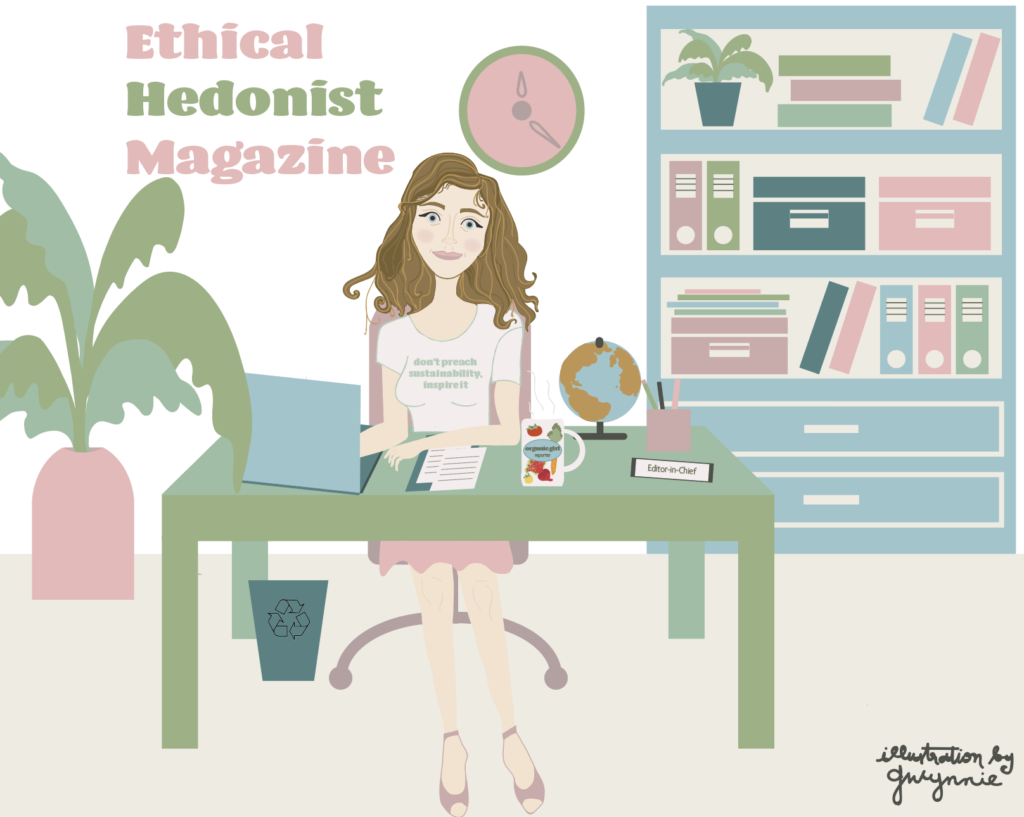 Journalism and organic food and farming are my two greatest passions in life and I would love you to join our magazine family and come on the most brilliant, fun and inspiring magazine magic carpet ride to a better world that works for our planet earth and society.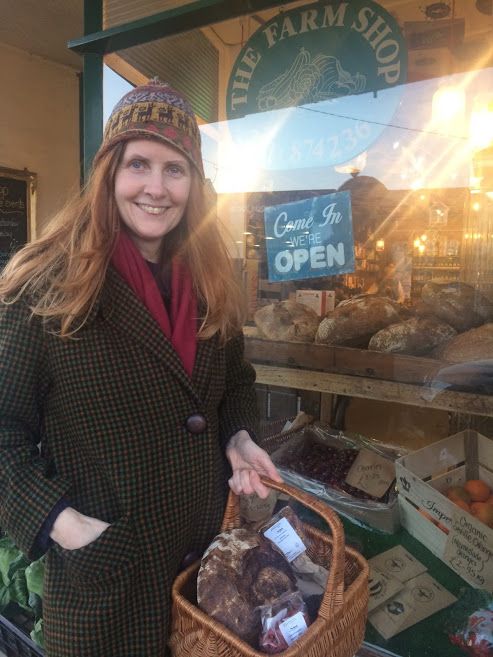 We've relaunched the magazine on an exciting new platform for journalism and publications and we have an elegant new design. You are looking at it!  Now, we need your vital support to crowdfund the next six editions of the magazine and keep going. Look at our crowdfunding campaign and get ready to pledge to subscribe to Ethical Hedonist for the next six or twelve months or take out an exciting chat show or business community reward from this weekend.
Support Our Quality Organic, Circular and Ethical Magazine
The world needs quality journalism to report on the stories that matter. Stories around society and culture to heal our planet + regenerative agriculture and real food, the circular economy and social impact that often get over looked. We can do that in the most inspiring ways through the power of compelling magazine journalism and storytelling that is the opposite of fake news.
Organic Farmers are the Custodians of the Soil and Our Future
From championing our organic and biodynamic farmers who are the custodians of our soil and our future – to ending homelessness through impact investing and transforming the fashion industry – we write the stories that inspire social and environmental impact.
This has been an extraordinarily difficult year. But like President John F Kennedy, I also look on every crisis as an exciting opportunity. A brilliant opportunity to do what I have set out to do with the magazine with wings to fly.
Thus, I am very excited and proud to unveil our new magazine design and platform on @Ghost – a super exciting platform aimed at helping quality journalism and publications to succeed in world which seems to change by the minute in terms of stability and technological innovation and change.
I Am  So Proud of the Magazine I started on My Dining Room Table
I am so proud of Ethical Hedonist – The Organic Arts Entertainment, Food and Fashion Magazine that I started on my dining room table after being fired not once but twice for being too ethical on a national newspaper and then a magazine for refusing to ask personal questions of a celebrated icon of our age and for caring about the wellbeing of my magazine interns. Everything we have achieved so far, has been with absolutely no funding apart from a small government business loan and sponsored features and ad hoc grants for sustainable fashion reporting from leading charities. We also lost out on an EU grant for sustainable reporting because of Brexit.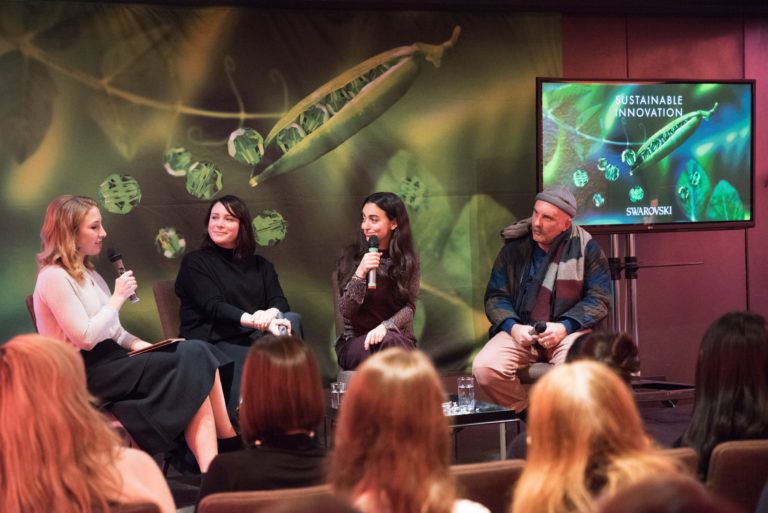 Now it is time to secure the long-term financial sustainability of Ethical Hedonist and expand our editorial and multi-media journalism and fund two part-time internships for talented student/graduate journalists.
Pay for Journalism That Matters and Makes a Difference to Society
It's also time to be direct and outspoken. If you want quality journalism, free of vested interests you need to support it and pay for it via a monthly subscription. The alternative is magazines that are little more than conduits for stealth advertising dressed up as editorial features. This is a problem that is absolutely rife on many magazines and certain newspapers.
We are Gloriously Independent
We keep advertising completely separate from editorial features. But we make pennies from Google advertising, because they do not support quality niche publishers. We have also remained independent in thought as journalists and we are proud to uphold our journalistic integrity.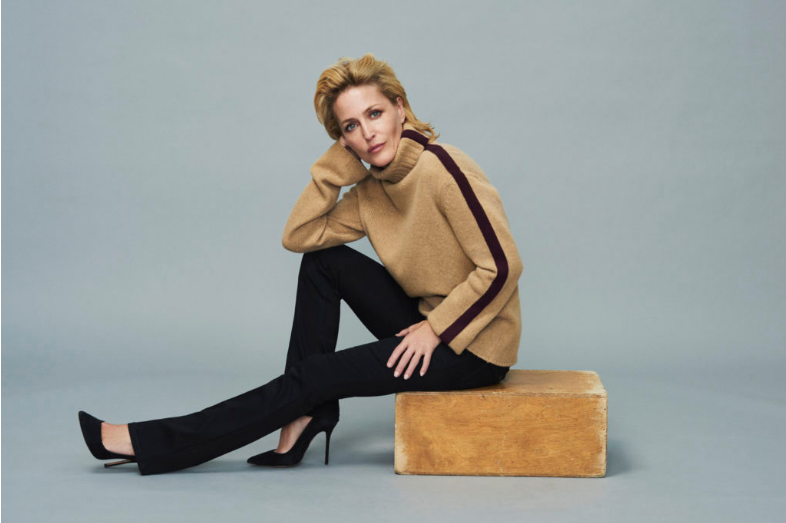 All our editorial features are independent. We keep sponsored features with charities and organic and sustainable companies separate from editorial so that you can trust our opinions. Let's be very clear. Journalism is not marketing. It is about news, ideas and opinions. Yet every day we have so-called ethical companies trying to place articles on Ethical Hedonist that are just marketing pieces. They go straight into the virtual office bin for swift recycling!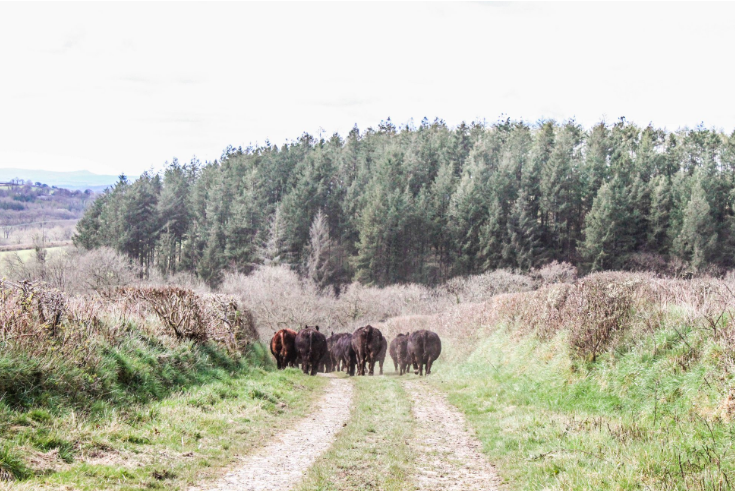 Now it's time to unveil our exciting crowdfunding campaign which was delayed last autumn when the student entrepreneurs I was teamed up with had a spectacular falling out and disbanded their social good company, leaving me with a great campaign and no one to help run and implement the campaign.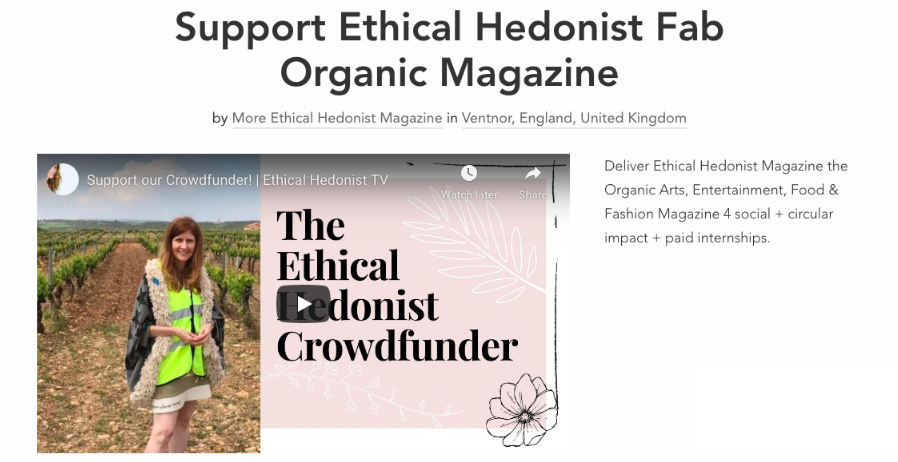 The good news is that I had a lot of time to think about the campaign during the lockdown and whilst helping to care for a mother with cancer, dementia and diabetes. Now is the right time to implement affordable reader subscriptions, exciting, one of a kind chat show rewards and business storytelling rewards.
From the end of August onwards, certain parts of the magazine with be for subscribers only and all our competitions and donated prizes will be for subscribers and supporters only.
Our Magazine Focus is Organic First
Organic people, farmers and brands – we are the only culture magazine with an organic first focus – start supporting and sharing our magazine today and together we can change the world. Get ready to support our crowdfunding campaign this weekend, share the magazine widely and together we can create the new ethical media fit for an exciting world filled with circular innovation, kindness and healthy organic food for all.
Alison Jane - Founder and Editor, Christian and Interns Sophie and Alexandra.