Secret Italy and the Dream Biodynamic Getaway: Palazzo Tronconi

Reader, in an age when it is easy to roam once remote areas of the globe, I want to take you with me on a culinary organic and biodynamic getaway to Secret Italy, to a place that is no less than a sort of organic and biodynamic garden of eden, located less than two hours from the gates of Rome. This is an area that is hard to define even on a map, and many Italians still don't even know that it exists in the 21st Century.
Palazzo Tronconi Entrance

Traditional Pasta a Palazzo Tronconi made using local biodynamic produce
Ciociaria, A Landscape of Bright, Emerald Green Hills
This secret land is called Ciociaria – a landscape of rolling bright emerald green hills and mountains, dotted with ancient fortresses, abbeys, Roman antiquities and a subsistence organic agriculture that hasn't changed for a thousand years or more. DH Lawrence came here during the First World War, an outcast from Britain, having scandalized the establishment for his sexually explicit novels, and wrote part of his novella the Lost Girl here.
Once a place of bandits, pilgrims and saints, this remarkably unspoiled landscape is undergoing a cottage industry renaissance as the unspoiled green and pleasant getaway, the new Tuscany, for organic and biodynamic wine lovers and slow food connoisseurs.
The shepherds and vineyard owners have transformed themselves into artisanal and organic green entrepreneurs and they are opening elegant villas and small organic boutique hotels and delighting food lovers, critics and the gourmet traveller with their biodynamic wines, exquisite (sometimes stinking!) local cheeses and cured meats.
Traditional Italian fish dish at Palazzo Tronconi made using local biodynamic produce.

Dining Al Fresco at Palazzo Tronconi
A Small Jewel of an Organic Hotel and Vineyard
Palazzo Tronconi is at the heart of the Ciociaria – a small, intimate, jewel of an organic hotel and working biodynamic vineyard, situated in the ancient hilltop town of Arce. The owner, Marco, offers gourmet, regional organic and biodynamic food and wine tasting holidays – this is where the delicious local produce and grape varieties get to shine with pasta making, organic wine tastings and memorable suppers, alongside a rejuvenating trip to the historic fishing village of Sperlonga. (Please note that there is an additional charge for one to one cookery classes in the Ethical Hedonist Getaway below. Please ask for details).
Join Journalist Alison Jane on an Organic Holiday at Palazzo Tronconi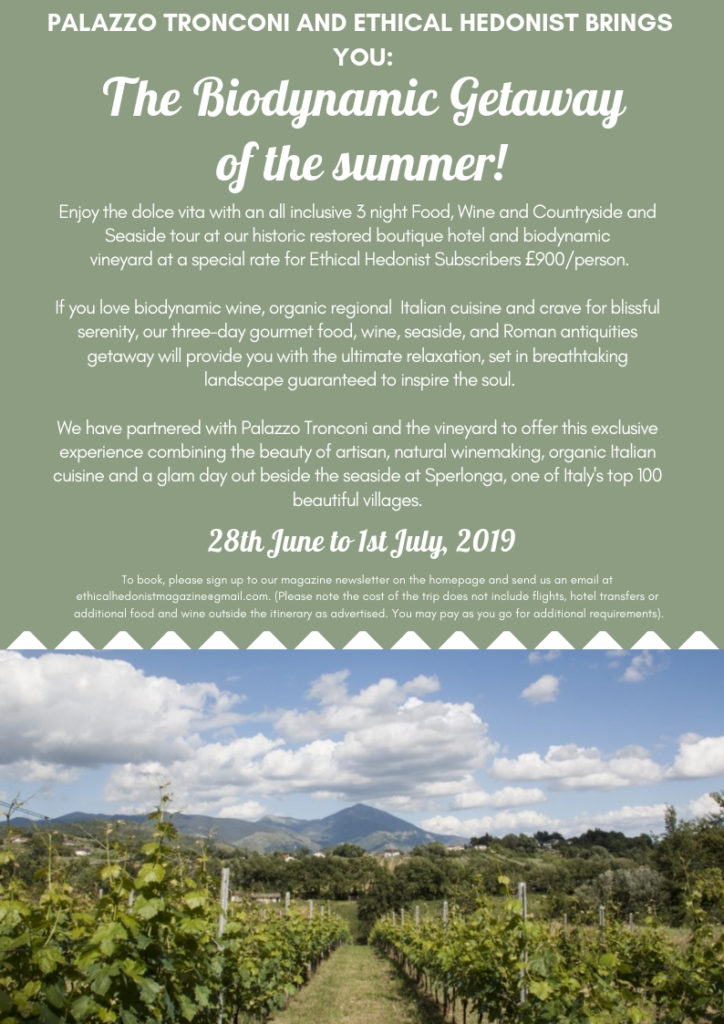 Listen up, readers. What is it really like to be a feature writer on a national newspaper and dream up interviews and fashion stories with the cultural icons of the day? Let me just say this – real life is far more exciting and extraordinary than fiction.
Come away to secret organic Italy and let journalist and Ethical Hedonist editor Alison Jane Reid give you a front row seat on the media and the cultural icons of the day while we sample delicious organic food, wine, and terroir.
I am very excited to announce that I will now be hosting the very first Ethical Hedonist organic getaway at Palazzo Tronconi, our secret organic and biodynamic getaway Italy destination for a glorious end to June 2019. The weekend will commence Friday the 28th with departures the following Monday the 1st July 2019.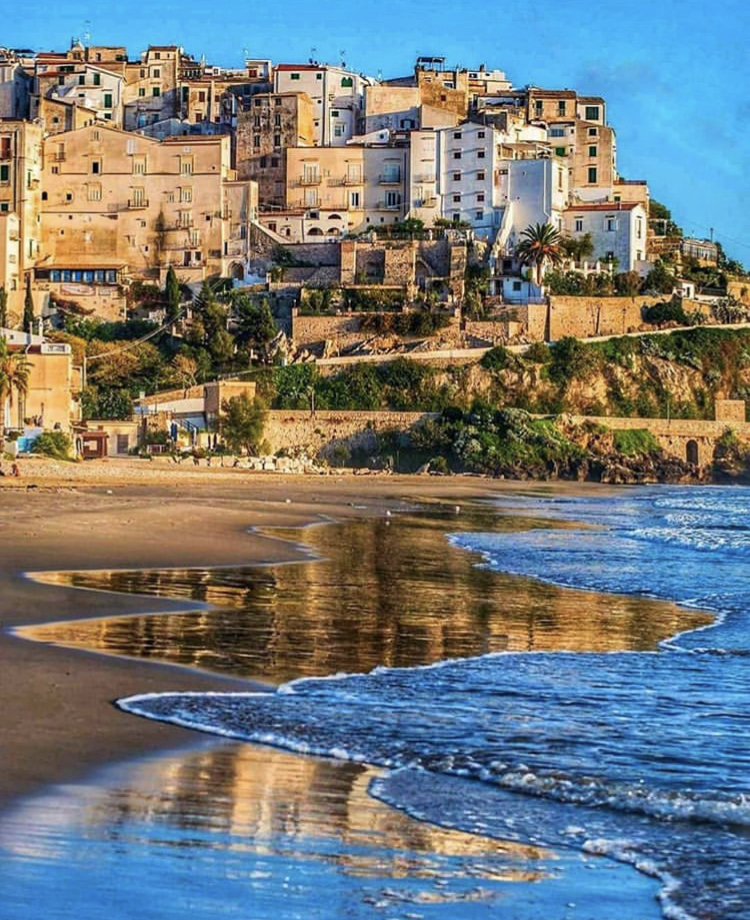 The marina at Sperlonga on Italy's unspoiled Tyrrhenian Coast

Local seafood with pasta in Sperlonga, Italy.

Sailing the Tyrrhenian Coast of Italy, close to Sperlonga
There are very limited places for this wonderful holiday which offers the exciting opportunity to sample delicious, authentic regional organic and biodynamic food, tour the Palazzo's own biodynamic vineyard, experience a wine tasting and be guided through the historic fishing village of Sperlonga. I will accompany you on the holiday and give an informal talk on my 20 year career on British national newspapers, colour supplements and magazines from The Times and Sunday Times to Country Life, The Independent, ES, The Standard and The Lady Magazine interviewing cultural icons from Sir David Attenborough to Keira Knightley, Karl Lagerfeld, Iman, Simon Callow, Sienna Miller, Kim Cattrall, Hugh Bonneville, Catherine Walker and Vanessa Redgrave, to name a view of my interview highlights. I will also treat you to a sneak preview read from some extracts from my memoirs, which I have started working on. Interest is high. Book now to avoid missing out and see you all in June. Love AJ xxx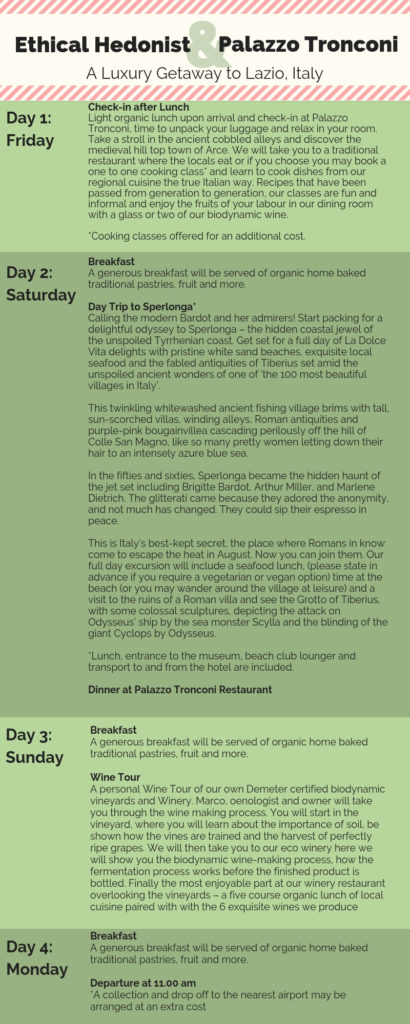 Sperlonga Italy, looking out to sea.

Bougainvillea growing in the ancient hilltop town of Sperlonga, Italy.
For more info, please sign up to our magazine newsletter on the homepage or visit Ethical Hedonist Special Getaway At Palazzo Tronconi. To book this very special organic holiday, please contact Emily from Palazzo Tronconi – emilycunliffe@me.com – or our email – ethicalhedonistmagazine@gmail.com.
Chef Skye Gyngell and What's in Season at Heckfield Place
"Simplicity is the greatest luxury."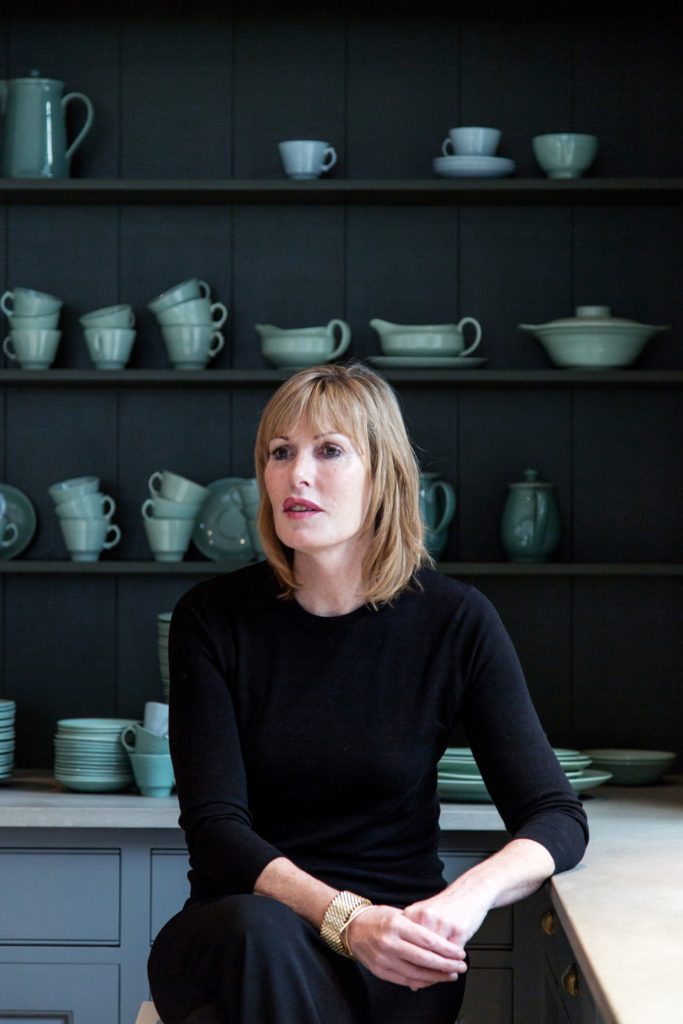 The winter menu currently features such delights as – tea smoked trout with poached egg, raw beetroot, carrot, and fennel salad; a salad of Savoy Cabbage with walnuts and Culatello Di Zibello and tortellini of onion squash with sheep's ricotta and sage butter. All the vegetables, salads, fruits and flowers come from the estate's own farm or the wonderful Fern Verrow biodynamic Farm in Hereford.
Once you have tasted biodynamic produce for the first time, you will want to leave the city, buy a smallholding and live the good life! Yes, biodynamic food really does taste that truly, madly, deeply delicious. Why? Because every beetroot, every salad leaf, every stick of purple sprouting broccoli is grown with careful, tender husbandry, respect and love for the soil and then harvested only hours before it arrives on your plate like a brace of bright jewels.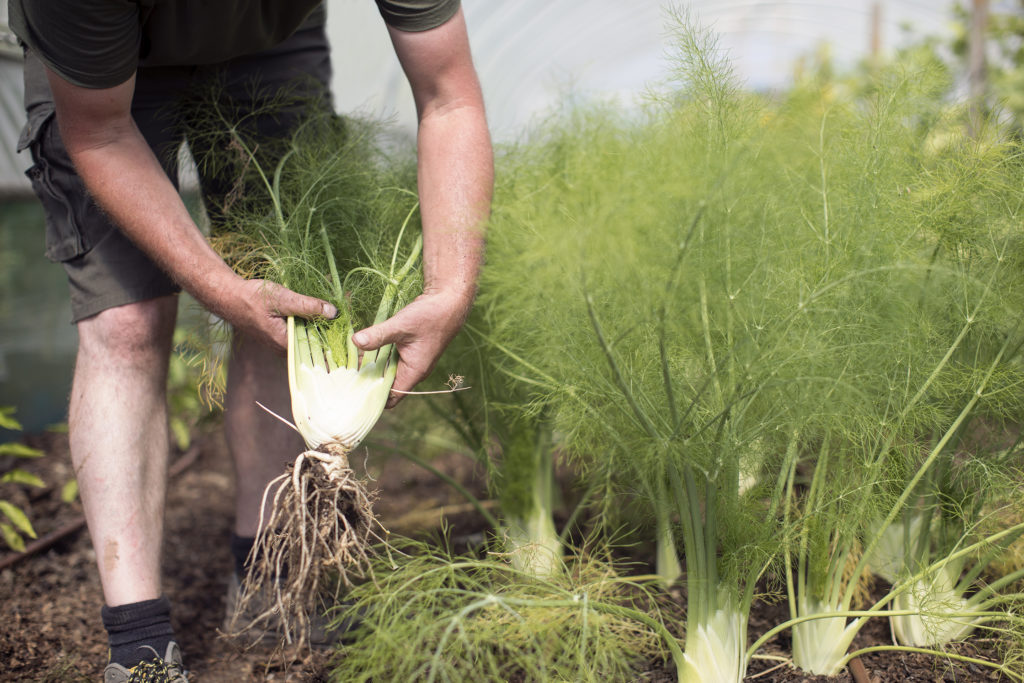 If you don't have green fingers, you can do the next best thing and escape to the cosy, home from home Georgian comforts of Heckfield Place in Hampshire and revel in the culinary creativity of chef extraordinaire Skye Gyngell – the crown princess of conscious luxury cooking.
Here amid sleep wood and serene stone, you will find Skye Gyngell cooking sublime pared back food where provenance, nutrition, and paint-box bright freshness rules the roost from model farm to table.
Right now, the farm is inspiring Skye's imagination with brassicas galore, including several varieties of cabbage, purple sprouting broccoli, green and purple Brussels sprouts, purple flowering sprouts and rainbow, ruby and Swiss chard in the ground.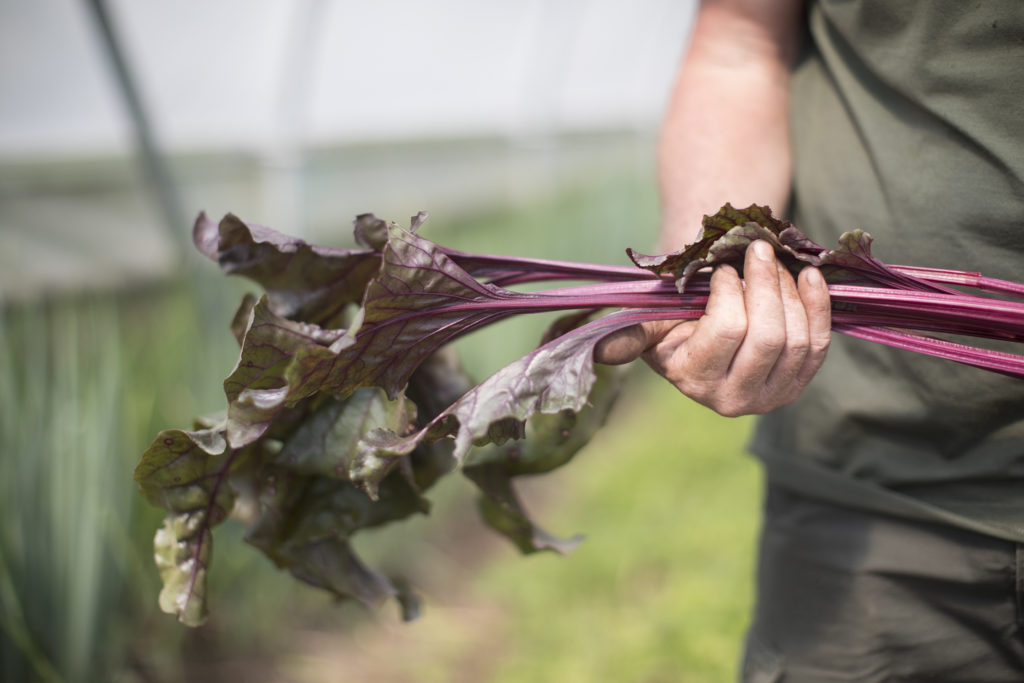 In the polytunnels, the overriding theme is emerald. There are several varieties of salad leaves, four types of cress and soft herbs such as coriander, parsley, and bronze fennel. The giant winter spinach is flourishing, alongside winter-greens, leeks, spring onions, celery, winter peas, and plump broad beans.
The head gardener tells me that planting out will begin in March when the soil begins to warm up and there is less risk of frost. Today, they are busy transplanting lettuces and fennel fino, a variety of fennel grown for the bulb – and no doubt Skye is already thinking of the first flowering of wild garlic and soon fragrant elderflower. To make a reservation for lunch or dinner or to stay at Heckfield Place, visit the website – Heckfield Place
Chef Skye Gyngell's Elderflower Fritters with Honeycomb and Salt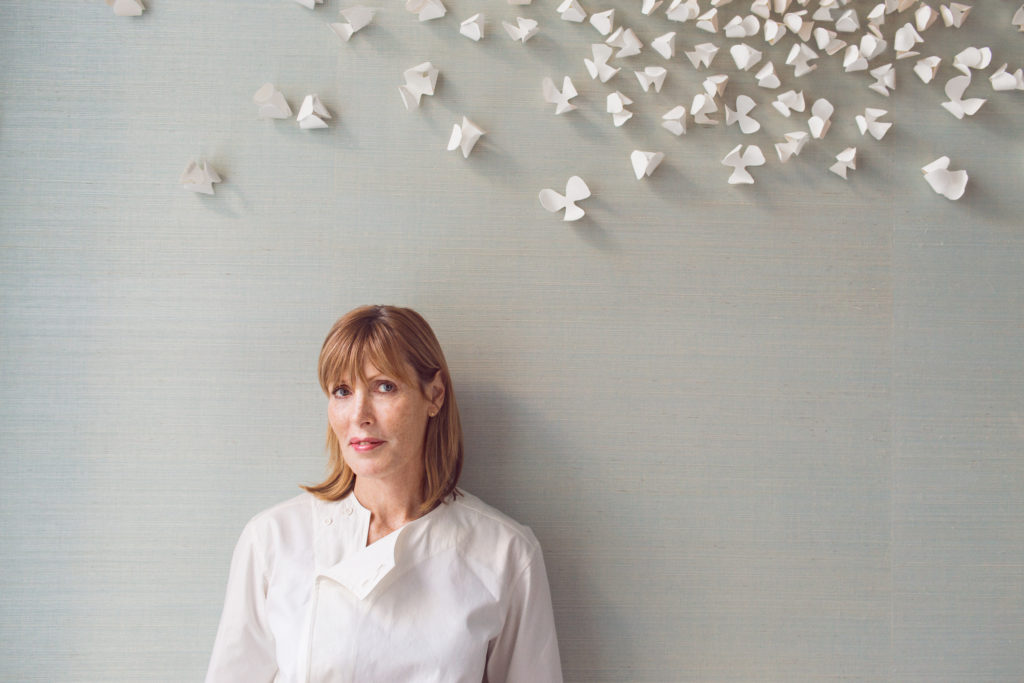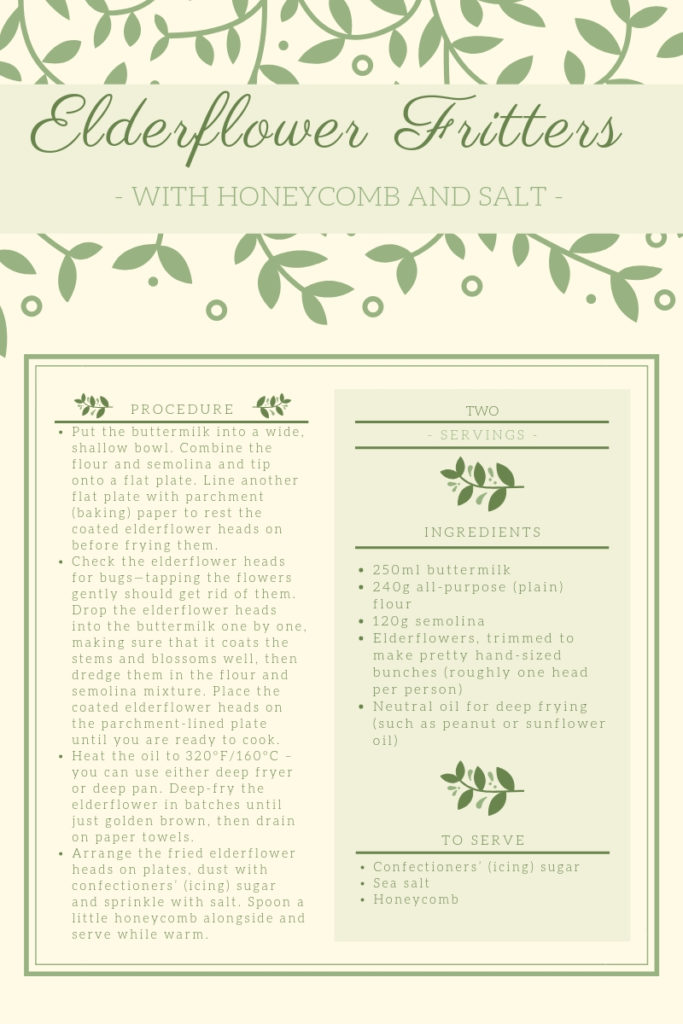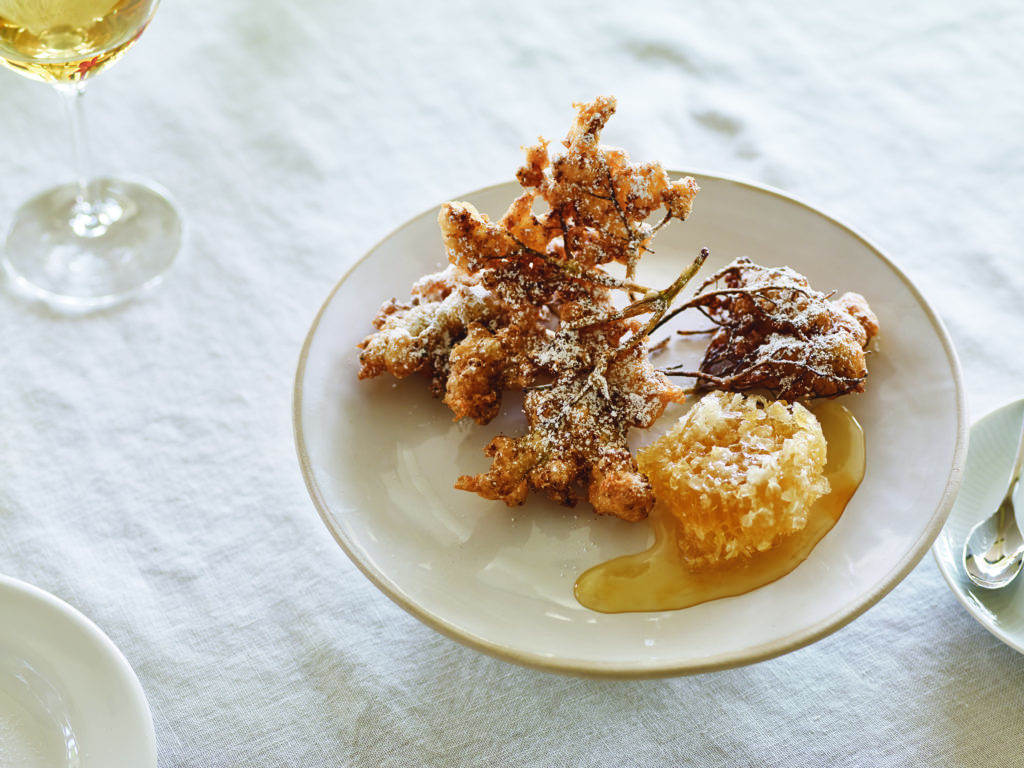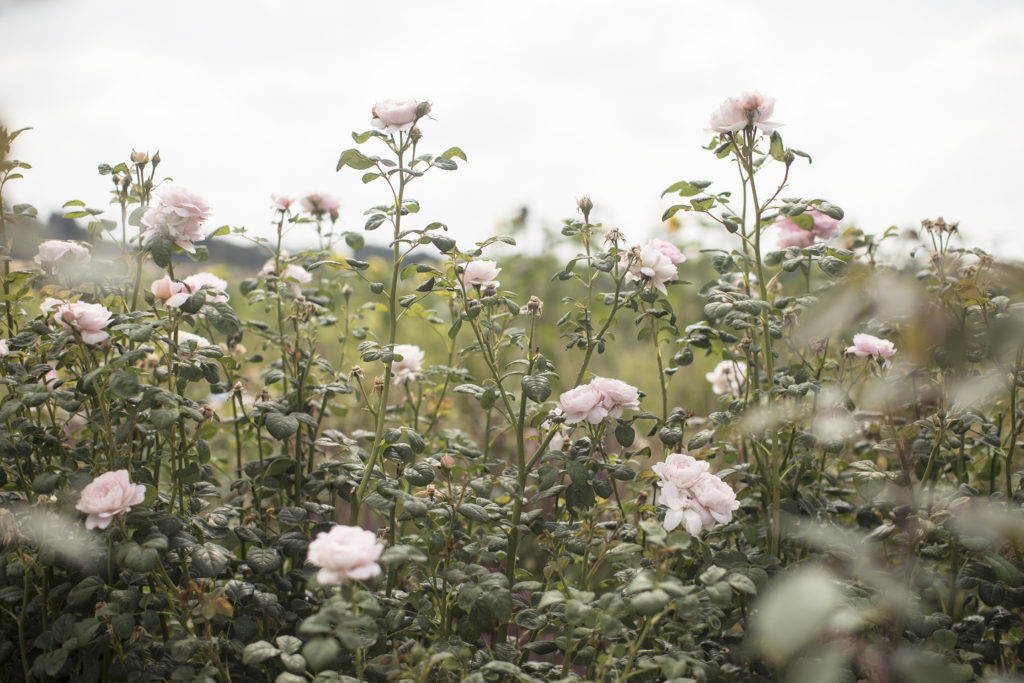 Healthy reasons to eat game this spring
It's lean, high protein and delicious – that's why Wild and Game is championing game as a healthy choice this spring. *Recipes included*
Game birds such as pheasant, partridge and grouse contain less fat than chicken, more protein and lower cholesterol, while wild boar is higher in protein and lower in saturated fat than beef. That's why Steven Frampton, co-founder of Wild and Game, is urging people to eat more game as part of a healthy diet.
"Game is in plentiful supply in the UK but many people still lack confidence when it comes to using it," says Steven, who co-founded Wild and Game with Michael Cannon a year ago. "Our mission is to get more people in the UK enjoying game by highlighting how healthy, delicious and easy to use it actually is."
With that in mind, Wild and Game have released two springtime recipes (below) for cooking with its wild boar steaks – but for those who do not want to cook, the company also stocks a broad range of game pies, pasties and ready meals.
"We've been working with our development chefs to perfect these recipes and we're delighted with the results," says Steven. "Our products arrive frozen, making it easy to enjoy them all year round, not just in game season. If you are watching your intake of fat or seeking to consume more protein, game is an excellent choice. We've seen an upsurge of interest in our products over the past year and we hope that eventually game will become as popular in the UK as chicken."
Springtime wild boar recipes from Wild and Game
Wild boar cooked in cider.

Asian-style wild boar.
Written and compiled by Editor, Alison Jane Reid.
Layout and design by Gwyneth Duesbery. Gwyneth is completing a BA(Hons) in Media & Communications and Sociology at Kingston University.