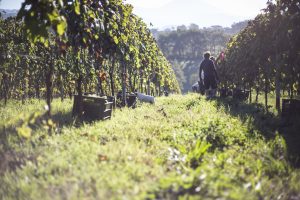 Palazzo Tronconi
Serious organic foodies, pay attention. Do you delight in discovering best-kept secret places to stay, where authentic regional food and wine are the stars of your visit? Then, you will warm to Palazzo Tronconi, a jewel of a small hotel with just six bedrooms, each named after a local wine made at the hotel, together with the zeal to offer the discerning traveller the freshest, slow organic food and wine straight from the kitchen garden and the Palazzo's own biodynamic vineyard. The hotel begs to be admired too. It is perched amid the ancient hilltop town of Arce, in the Lazio region of Italy, gateway to Rome. Your home away from home is situated close to the unspoiled Tyrrhenian coast and the famous Monte Cassino Abbey and Casa Lawrence would make memorable excursions.
An Eagle Eyrie for Bookworms
Built in the 18th century, this eagle eyrie of a house has exposed vaulted oak ceilings, monastic arches, and cool tiled floors and exudes a restful elegance, charm and airy space. The bedrooms are particularly vast and not too cluttered, adding to the sense of serenity. While bookworms will delight that there are handsome coffee table books everywhere to curl up with and lose all track of time until your pizza making class beckons or a delicious, al fresco local organic lunch.
A Rare Organic Travel Jewel
The Palazzo Tronconi is that rare travel jewel. A place brimming with hospitality and the opportunity to pause the modern world for a while. There is a real buzz about the cookery courses and the vineyard which seeks to combine both ancient and modern sustainable techniques in winemaking.   Once here, you will never want to leave.  Travel journalists are starting to talk about Lazio as the 'new Tuscany', for the landscape, its culinary heritage and focus on traditional farming. Go soon, before more people start to discover it.
Palazzo Tronconi is also a very good place to reignite your passion for cooking good, simple food from scratch. Come here to feed your heart, soul, and foodie taste buds and celebrate ' a love for terroir and all the culinary jewels mother nature has to offer when we nurture and look after her well.  Even better, you get to do it all in a setting of considered unhomogenised luxury and individuality. The Palazzo is filled with elegant thirties furniture, original artworks, views to linger over, looking out of pristine emerald terraces, and ancient vines. But what lingers in the mind is the genuine love and passion for traditional Italian country food, natural wine, and hospitality.
Pizza and Pasta Making Classes
You can choose between learning how to cook real Italian food dishes including pizza and seriously good, authentic pasta, with organic and biodynamic ingredients. Or you could opt for the biodynamic wine tasting break, discover the important local grape varieties – Lecinaro, black Maturano, Papanaro, Capalongo and finally white Maturano – and spend your time wandering through the vines, observing at an ecosystem in harmony, and sample the extraordinary biodynamic wine produced from these ancient Arcadian vines.  For spa lovers, there is a very good organic spa just 15 minutes away from the hotel and the concierge can organise transport. Travel tip.  The hotel is located between Naples and Rome. Try and travel via Rome, there are fewer pickpockets!


Via Corte Vecchia
Arce Lazio 03032
Italy
Tel: +39 0776 539678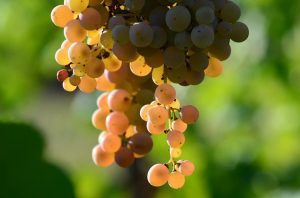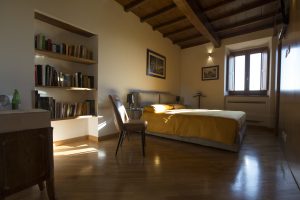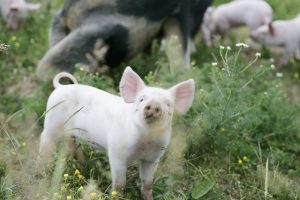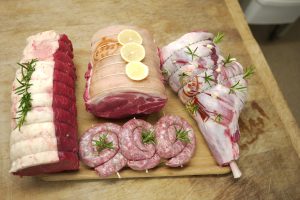 Tablehurst Community Farm
London Road
Forest Row
East Sussex
RH18 5DP
Tel: +44 (0) 134 282 3173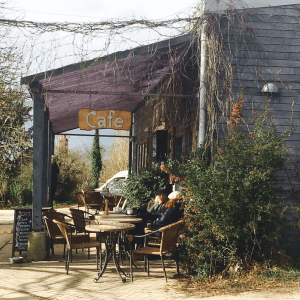 Biodynamic Meat Deliveries
Discover the extraordinary taste, quality, and freshness of biodynamic meat produced at Tablehurst community farm in Sussex. This is the farm beloved of Michelin starred chefs and the entire local community. The farm now offers nationwide meat deliveries- ring for details. Biodynamic farming takes a holistic view of the farm, the soil, animals, and people as one ecosystem. The results can be tasted with each forkful of vibrant, jewel-coloured vegetables and meat bursting with deliciously robust, intense flavours.  The farm and farm shop is situated in Forest Row in Sussex and it is absolutely worth a foodie pilgrimage if you are going to be visiting the area.

Case of Six Organic and Biodynamic Fine Wines
We've got the perfect tasting case for the discerning, serious organic and biodynamic wine connoisseur – a lovingly selected handpicked selection of six fine organic and biodynamic wines including two elegant Premier Cru Burgundies, with notes of red fruits, blackcurrants, and strawberries; a bright Mendozan Rioja with no added sulphur, with delightful flavours of plum and licorice on the palate; from California a robust, rich and exuberant Mouvedre Pasa Robles, with notes of blue fruits laced with gamey aromas; from Australia, a charming Pinot Noir from the doyenne of winemakers, Bill Downie; and to finish Pierre Gerbais NV Cuvee Champagne  – an elegant, pale, straw-coloured champagne, with  plenty of  zingy minerality and clean, green notes of green apples and pears and a lively mousse. These special cases are very popular. Snap one up now from
The Organic Wine Club
.  
Buy Six Fine Organic Wines Price: £199.00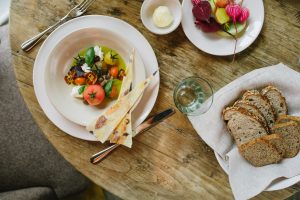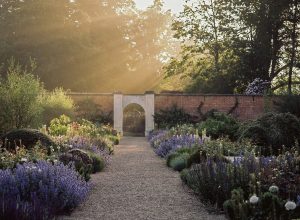 Heckfield Place
This restored Georgian house sits upon 400 undisturbed acres in Hampshire and is dedicated to creating "a living place committed to building a self-sustaining relationship between the house and the land." Checking into this country haven, you are invited to luxuriate in its simple, authentic, luxurious amenities. Heckfield Place boasts the Moon Bar, two restaurants, Marle and Hearth, and its very own spa, The Little Bothy. The home's farm and gardens invite the freshest seasonal biodynamic ingredients to dance across each plate to create a celebration of artfully, responsibly-sourced cuisine. We suggest taking this sumptuous experience one step further at the spa offering all-natural treatments and equipped with a movement studio, yoga and pilates classes, and personal training packages. Your stay at Heckfield will have you feeling more relaxed and perfectly at home than in any other place you've been before.
Simple Soulful Skincare
Imagine biodynamic skincare that not only keeps your face clear and healthy but sources its ingredients through biodynamic sustainable farming and only fair-trade partnerships. Seems too idealistic, too perfect right? Introducing Martina Gebhardt UK, a family business that started making all-natural and holistic skincare back in the 1990's before most skincare companies were thinking sustainably. They even have a smart system designed to help you find the perfect natural skincare ritual for your skin – give it a go! Another positive? For its exceptional quality and long-lasting life (it takes about 2 months to use up), its price point is economical for the savvy eco-conscious spender at £20 for a 50 ml pot. From eye creams to masks to body massage oils and more, Martina Gebhardt UK's divine biodynamic skincare work with nature to help you achieve your dream skin goals. They are also renowned for their anti-aging properties and for outperforming the more expensive, over-hyped luxury skincare competition.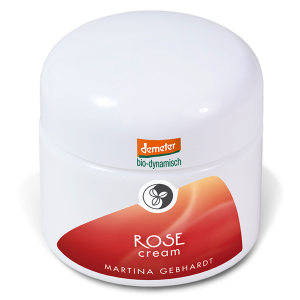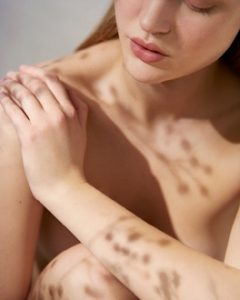 Heckfield Place
Hampshire
RG27 0LD,
England
Tel.: +44 (0) 118 932 6868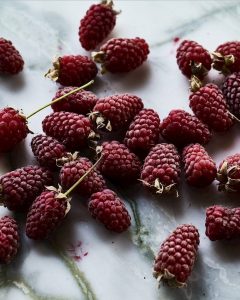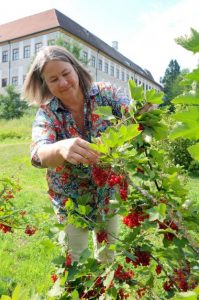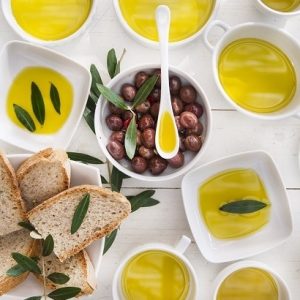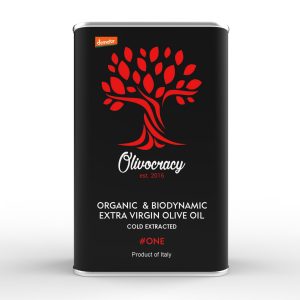 Olivocracy
Why not try this extraordinary, cold extracted, premium quality single estate extra virgin biodynamic ( Demeter Certified)  & organic Italian Olive Oil   – it tastes like freshly cut grass! at
 Olivocracy 
Seeds for Life – The Seed Co-operative
Do you ever stop and think about where the seeds of life to grow your food come from?  Discover and support the UK's only community-owned Seed Company –   The Seed Co-operative. To grow your own vegetables full of vitality, depth of flavour, colour, and taste start with quality biodynamic and organic seeds.   All seeds at the seed co-operative are open-pollinated – naturally. This is best for bees, biodiversity, and the health and biodiversity of our planet. What are you waiting for? Get savvy about seeds!
Did you know?
9 of every 10 mouthfuls of food derives from seed, yet hardly any organic vegetable seed is now produced in the UK. This needs to change.
Globally 75% of seed is sold by just 3 corporations.
Seed companies have a vested interest in promoting F1 hybrid varieties; the open pollinated seed is owned by everyone and no-one. This is very important for food security. We should all have access to the seeds of life, as nature intended.
Growing open-pollinated seeds safeguards precious genetic diversity. Buy seeds and nurture biodiversity – The Seed Co-operative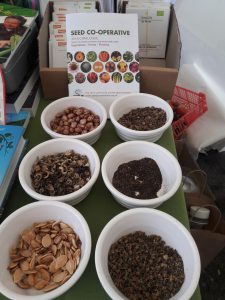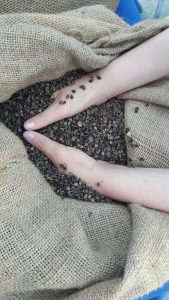 The Biodynamic Association is the exciting go-to place for all things biodynamic  – see 
www.biodynamic.org.uk
Biodynamic farming is a holistic system of organic agriculture focused on gardening, food, and health.
Written and compiled by Alison Jane Reid and Gwyneth Duesbery. Page Design by Gwyneth Duesbery.  Love our journalism? Get involved today. Are you a sustainable, organic or circular business? Ask about our amazing business rewards.  Support our crowdfunding on @Patreon