Intro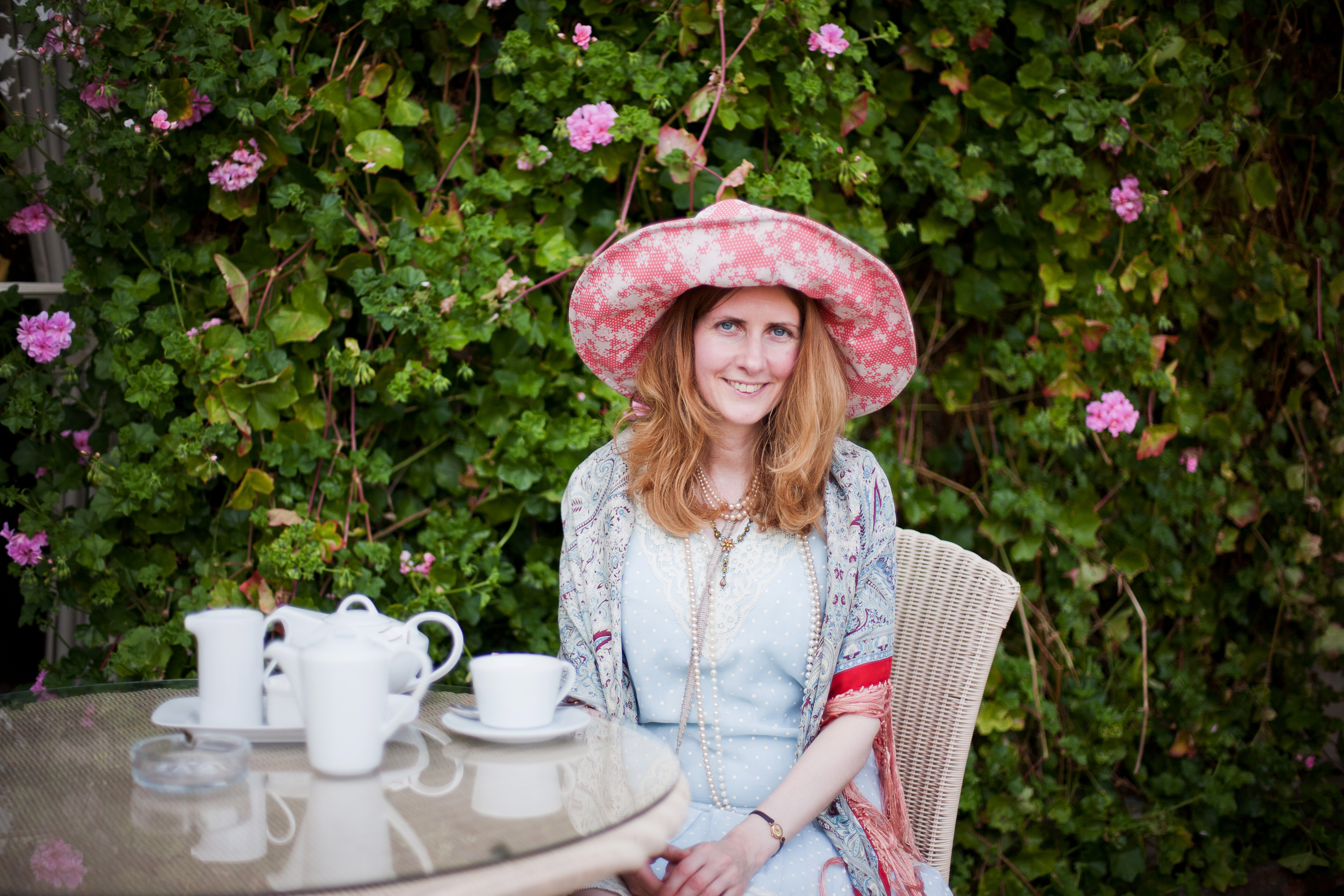 Welcome to our mental health wellbeing column. A life-affirming place full of simple, inspiring mindfulness and wellbeing tips to restore and burnish your mental health. Think of us as catnip for the brain!
A Broken Brain
As I rushed around at life, being a successful feature writer and fashion editor on national newspapers, I never gave much thought to my mental health until one day I lost my shining, upbeat, insanely positive outlook on life, following a profound and drawn-out personal trauma that would change my life and rob me of my peace of mind. At the time, I just ignored the feelings of fear and devastation and kept on going until a series of burnouts left me with a broken mind.
The Challenge of a Correct PTSD Diagnosis
That was when my real problems started. It took years for me to get a correct diagnosis of PTSD, instead of being told I was simply suffering from severe stress. I will write soon in more depth about PTSD, the stigma that still surrounds gaining access to diagnosis and treatment on the NHS and what can be done to improve outcomes.
A Foxhole in the Mind
But for the moment, I want this to be a calm and inspiring port in the storm. A "foxhole in the mind" as the wartime president Harry Truman described his way of dealing with the war. The president coped by creating a safe haven where he could retreat, for mindful rest, protection and recuperation. As a result, the commentators of the day remarked on how he didn't appear to age and preserved his vitality in a time of great adversity. Think of us as your Ethical Hedonist foxhole. A good and safe place, where you can discover simple, life-affirming self-help tools used by me and our journalist intern Gwynnie who also has PTSD. Join us in nurturing your mental health and wellbeing. We want help you to feel stronger, to start the journey to better mental health and to feel that you are not alone; you are now part of our incredible magazine community.
Max is the father of the self-help movement. He has written the most detailed and scientific book on how to change your mindset in 21 days. This is the time it takes to change stuck patterns of behaviour or experiences, including trauma, and tap into your own positive past.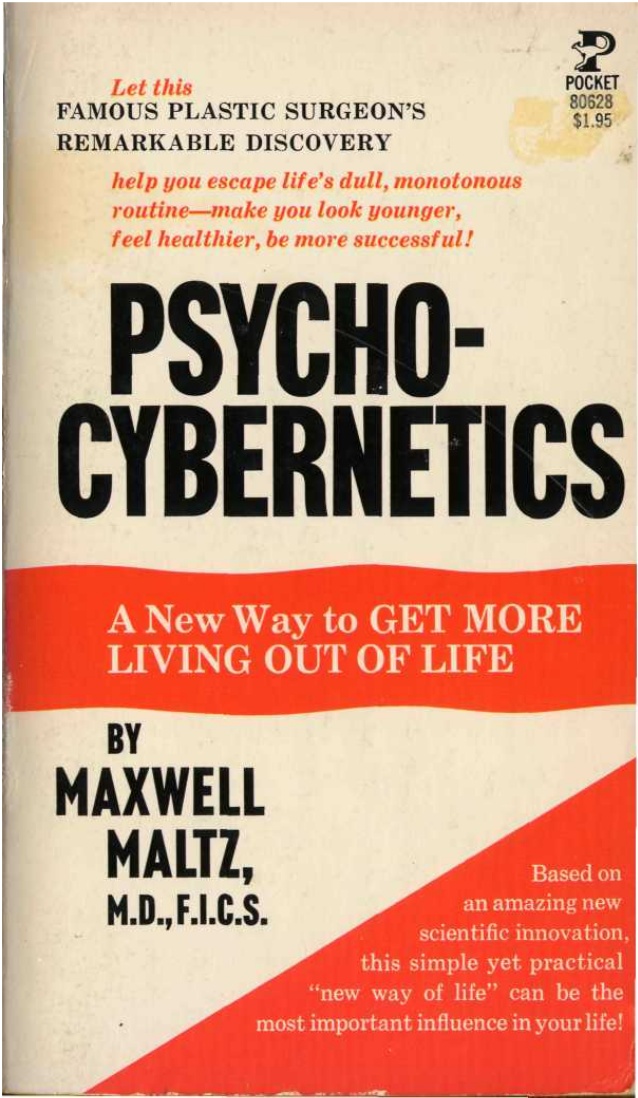 From Plastic Surgeon to the Father of Self Help
Where Max leads, all others follow. Max was a top plastic surgeon in New York, who became fascinated by his patient's reaction to trauma and how each and every one of us is wired for success, we just need to know how to operate our own server mechanism. Psycho Cybernetics has sold 35 million copies since it was first published in 1960. Everyone should read this book and then refer to it whenever you need to reboot. It's the perfect book for any stuck or frustrated go getter.
Use Your Success Stories to Retrain Your Brain
Max, who feels like my best friend now is helping me to retrain my brain to replace trauma with all the positive stories of my life and career. Psycho Cybernetics is one of one of the most inspirational, intelligent and scholarly books I have ever read on any topic, yes it is that good! Read it, set your goals, change your life and fly!
AJ's  Good Mental Health Practices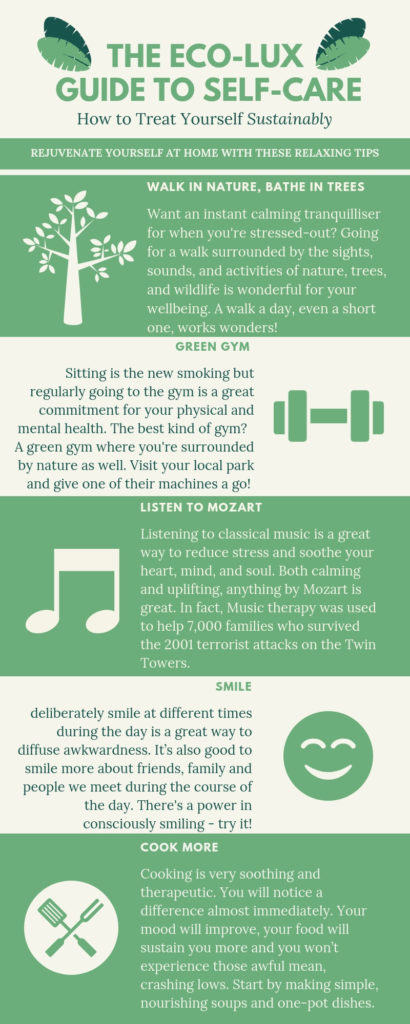 Smile
I recently discovered the power of consciously smiling. It's amazing how it diffuses stress and angry, anxious thoughts. Try it now. Do you notice how you feel instantly better and more relaxed? Make a commitment to smile spontaneously, throughout your day. Try smiling more at friends, loved ones and people you meet during the course of your day.  It's a great way to create a sense of calm and cultivate a sense of joy.
Listen to Mozart
I will always be a rock chick. I love to dance around the house to Tina Turner, Tom Petty, and The Rolling Stones. But now, as I gain greater understanding and awareness of my PTSD, and how it affects me, I crave ways to reduce stress and negative thoughts and to soothe my heart, mind, and soul. I find classical music a great side effect free tranquilliser. It is also excellent for restoring focus and equilibrium. Anything by Mozart is particularly good. Scheherazade, composted by Rimsky K is another great favourite, along with a piece of music I could listen to all day –There is No Peace in the World- Sung by Hildegard Bingen. Music therapy was successfully used to help 7,000 families who survived the terrorist attacks on the Twin Towers in New York in 2001.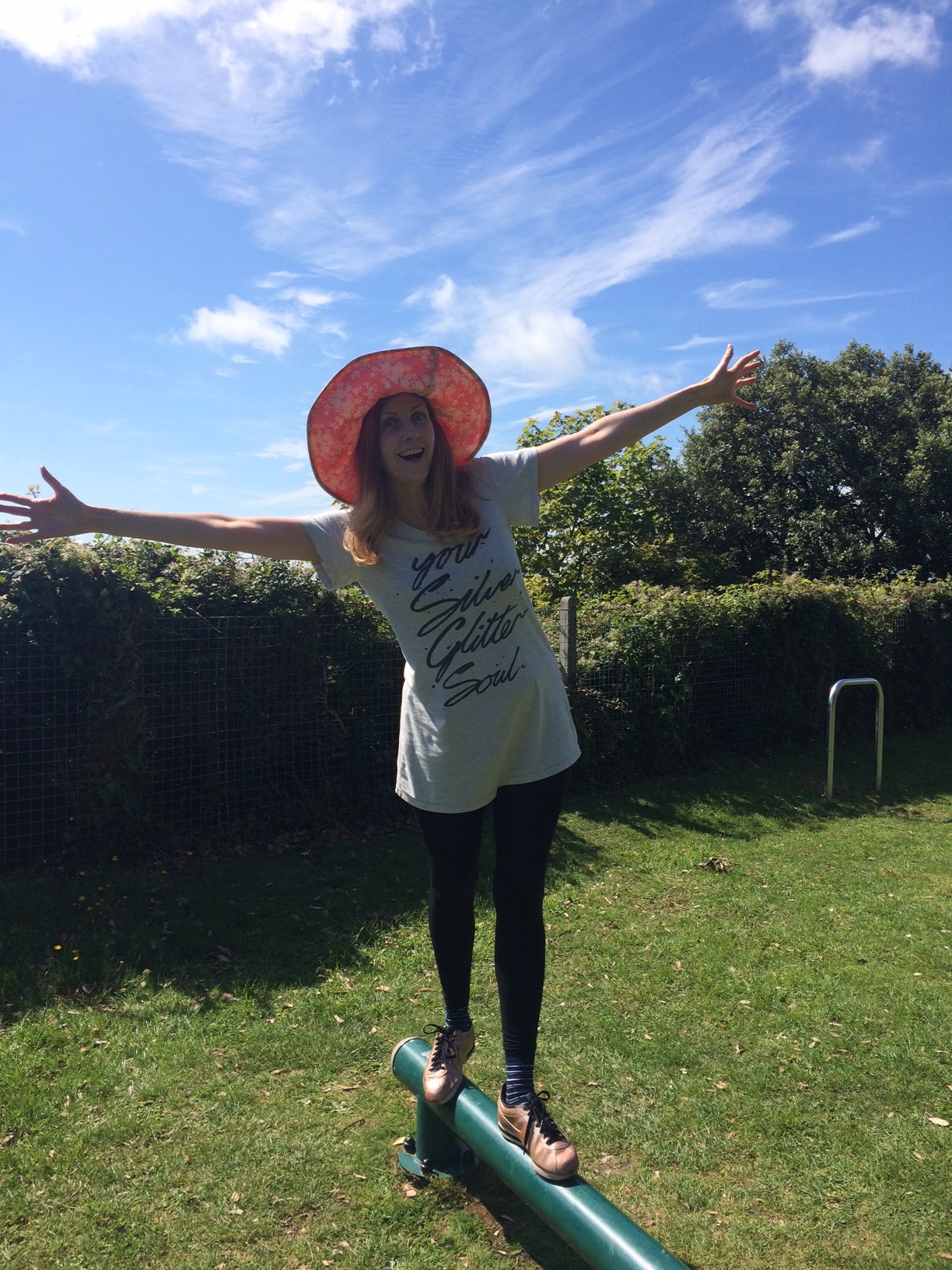 My Green Gym
Launching an ethical luxury arts, food and fashion magazine from scratch is hard, especially with PTSD, as I often find it hard to stop and switch off and recharge. I spend far too much time in front of my computer screen, for hours on end, which is not healthy – as I said last year, sitting is the new smoking! So I made a commitment for my health and mental health to take more breaks and to go to the gym. But not just any gym. I have the best gym in the whole world! I go to my local green gym, paid for by lottery money. My green gym is free, it never closes, and it is completely immersed in nature. I get to work out on the cross trainer, whilst gazing at birds of prey and looking at the sea – now this makes me smile each time I swing higher and higher whilst admiring the view!
Walk in Nature, Bathe in Trees
Going for a walk surrounded by the sights, sounds, and activities of nature, trees, and wildlife is wonderful for your wellbeing. It works an instant tranquilliser. I try and go for a walk every day, even if it is raining. There's a very beautiful park about 15 minutes away from my home. I enjoy the walk, and then sit on a park bench, surrounded by ancient, majestic trees and just breathe, empty the chatter in my mind, watch the congregation of ducks crash landing into the pond and give thanks for the miracle of nature. I smile all the way home.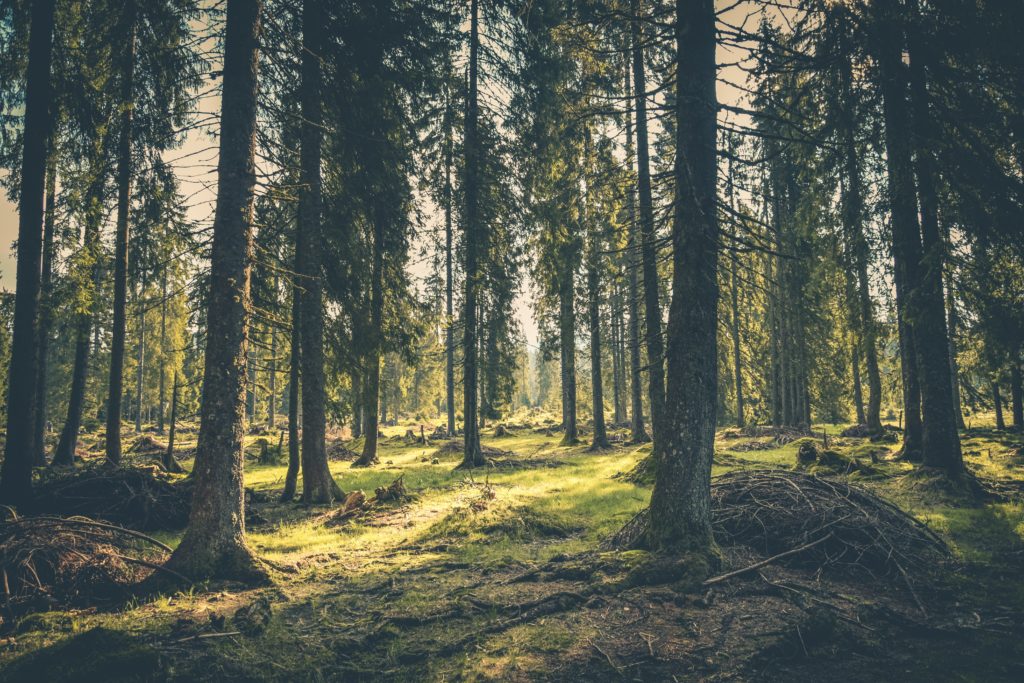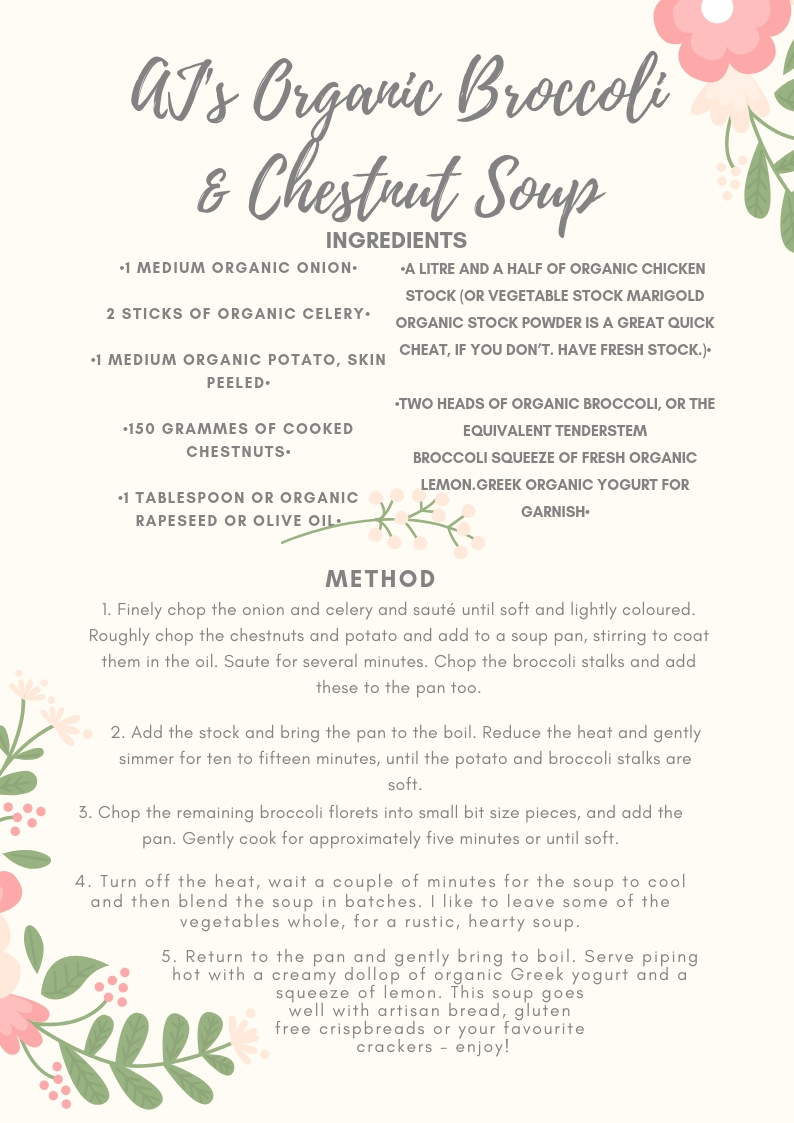 Cook More
Try and cook more from scratch and enjoy the whole process of gathering good organic ingredients. Cooking is very soothing, heart warming and therapeutic. If you are not a natural in the kitchen, start by making simple, nourishing soups and one-pot dishes. You will notice a difference almost immediately. Your mood will improve, your food will sustain you more and you won't experience those awful mean, crashing lows, where you suddenly finding yourself snacking on chocolate, biscuits or whatever you can find in flash! Try my simple, seasonal organic broccoli and chestnut soup recipe the ideal winter comfort food in a bowl –  recipe to follow.
Gwynnie's  Self-Care Practices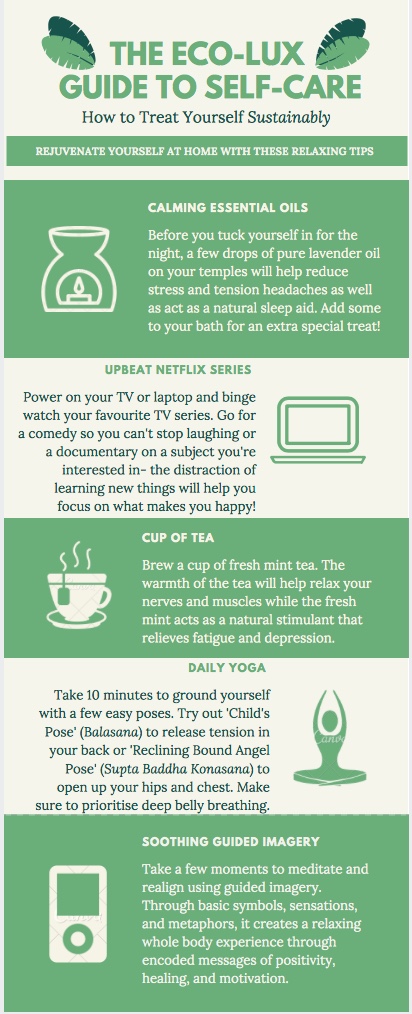 Calming Essential Oils
Aromatherapy is an ancient practice that has been used by civilisations such as the Romans, Egyptians, and Greeks and has brought countless health benefits to this day. A study from the Medicinal Plant Research Centre, a partnership from the Universities of Newcastle and Northumbria, corroborates that aromatherapy is useful in managing chronic pain conditions, anxiety, and insomnia. While there are many essential oils you can use to help improve your mental health, one of our favourites is pure lavender oil. Known for its calming scent, the lavender plant can be incorporated into your life in many ways. Before you tuck yourself in for the night, a few drops of lavender oil on your temples will help reduce stress and tension headaches as well as act as a natural sleep aid. The science behind lavender suggest that it releases the terpenoids linalool and linalyl acetate which present anxiolytic, or anxiety fighting,  properties. Add some to your bath for an extra special treat!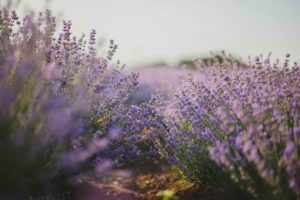 Upbeat Netflix Series
With the digital age rapidly consuming our culture, it can be easy to think it's impossible to use it for your own benefit. Sometimes, you need to turn the power on in order to turn off your brain and recharge. At the end of your day, take some time to cosy up in front of your TV or laptop and binge watch your favourite series. What we suggest? Go for a comedy so you can't stop laughing or a documentary on a subject you're interested in- the distraction of learning new things will enable you to wipe the slate clean and help you focus on what makes you happy!
Soothing Guided Imagery
Sometimes, we all need a little help re-centring during a hectic day. Take a few moments to meditate and realign using guided imagery. Through basic symbols, sensations, and metaphors, it creates a relaxing whole body experience through encoded messages of positivity, healing, and motivation. Guided imagery lowers anxiety and pain by using your subconscious as an aid to begin healing your conscious intents through catalysing consistent change, giving you the subtle reminders throughout your day needed to reinforce positive thoughts and feelings. Want to give it a go? Lie back and listen to this sample of Guided Meditations to Relieve Stress from healthjourneys.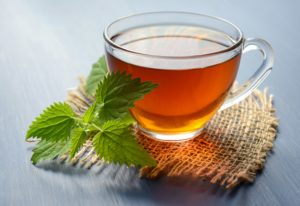 Cup of Fresh Mint Tea
Feeling a bit tired and blue? Then brew a cup of fresh mint tea. The warmth of the tea will help relax your nerves and muscles while the fresh mint acts as a natural stimulant that relieves fatigue and depression. Plus, taking a moment to enjoy yourself with something simple will give you that extra boost of motivation to reach your goals each day. The benefits of fresh mint tea continue as an anti-inflammatory that can be used to treat headaches and alleviate symptoms of the common cold and flu. Like to sip your tea with a bit of sweetness? A touch of raw organic honey from a bee keeper near you.
Daily Yoga
Ranging from clinical depression or anxiety to just feeling in funk, exercise is one of the best ways to boost your mood through the release of happy chemicals in your brain called serotonin and by normalising your sleeping patterns. It is important to make sure you prioritise breathing from deep in your belly, rather than shallow breaths, so that you can feel your belly rise and fall, and your ribcage expanding with each inhale and exhale. By focusing on your breath during your entire practice, it will free your mind and cause your heartbeat to relax. Even just a couple of 30 minutes of exercise a week has been proven to uplift your state of mind long-term according to the American Psychological Association.
Take 10 minutes, a few times a day, to ground yourself with some easy poses. Here are a few you can try out by yourself. Don't worry, all-levels of yogis can do these poses!
Use 'Cow Face Pose' (Gomukhasana) to stretch out your shoulder blades and feel the deepness of your belly breaths.
Use 'Big Toe Pose' (Padangusthasana) to loosen your hamstrings and lengthen your spine.
Helpful Numbers and Resources:
UK:
MIND: Call 0300 123 3393, text 86463, or surf online at www.mind.org.uk for information on types of mental health problems, where to get help, medication and alternative treatments, and mental health advocacy.
Samaritans: Call them at 116 123 for FREE advice, whatever you're going through, 24 hours a day, 365 days a year. Alternatively, you can visit them at your local branch or their website, www.samaritans.org.
Rethink Mental Illness: As an organisation run by people with mental illness, this service provides advice on different types of therapy and medication, concerns with police, courts and prison, and your rights under the Mental Health Act and other laws by calling 0300 5000 927 as well as online chatting via their website, www.rethink.org.
PTSD UK: As of now, the charity is unable to run support lines, support groups or treatment funding but is a great source for more information on PTSD and its symptoms/ treatments. Visit their website, www.ptsduk.org, to learn more.
If you or someone you know is in immediate danger, you should call 999.
US:
Crisis Text Line – This resource connects the texter to a live, trained crisis counselor 24/7 by texting 741-741.
Suicide Prevention Lifeline: A 24/7 telephone support line that routes the caller to a nearby crisis centre. Dial 1‐800‐273‐TALK (8255) for help now.
Treatment Advocacy Center: An organisation that provides resources for the family, loved ones and advocates of those dealing with mental health issues as well as policymakers. For help in a mobile psychiatric crisis, open this link on your smartphone or visit their website, http://www.treatmentadvocacycenter.org.
If you or someone you know is in immediate danger, you should call 911.