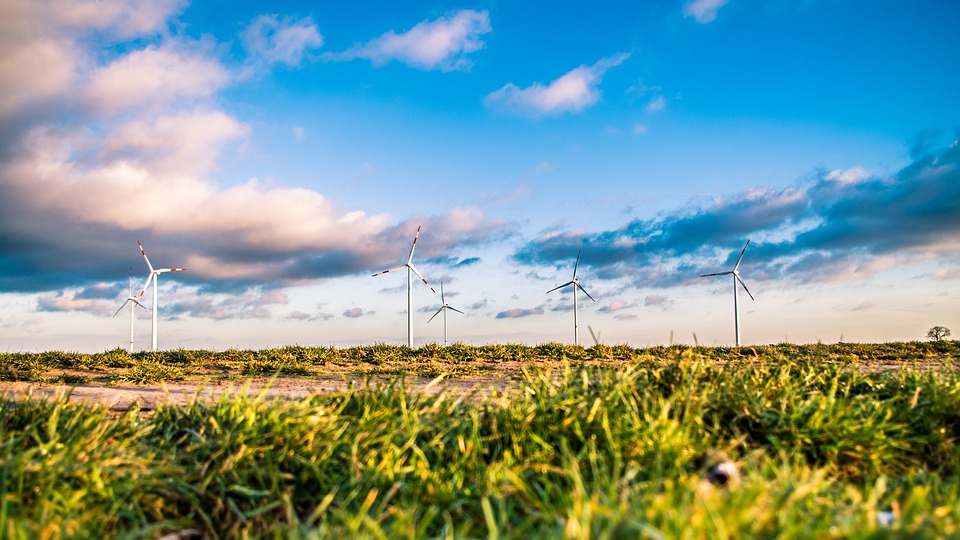 The Six Female Stars in Sustainable finance – How to make it in the green economy
What does it take to make it as woman trailblazing a global shift to sustainable finance and investing? Six female leaders share their advice for considering a career in the rising green economy.
You would have to have been asleep for the past five years if you don't know that sustainable finance is creating a buzz from the boardroom to the corridors of government as more and more of us want to see our money, pensions, and investments create a serious social and environmental impact to avert climate breakdown and create fairer societies. According to JP Dallon writing in Forbes in December 2018, impact investments have doubled in a year to $228 billion, while The FT cites Warren Buffet's once much-ridiculed investment in BRJ, a little known Chinese electric car company, now outperforming Tesla and Panasonic and worth 2.5 times Mr Buffet's savvy and visionary 2008 investment in a green future for motoring.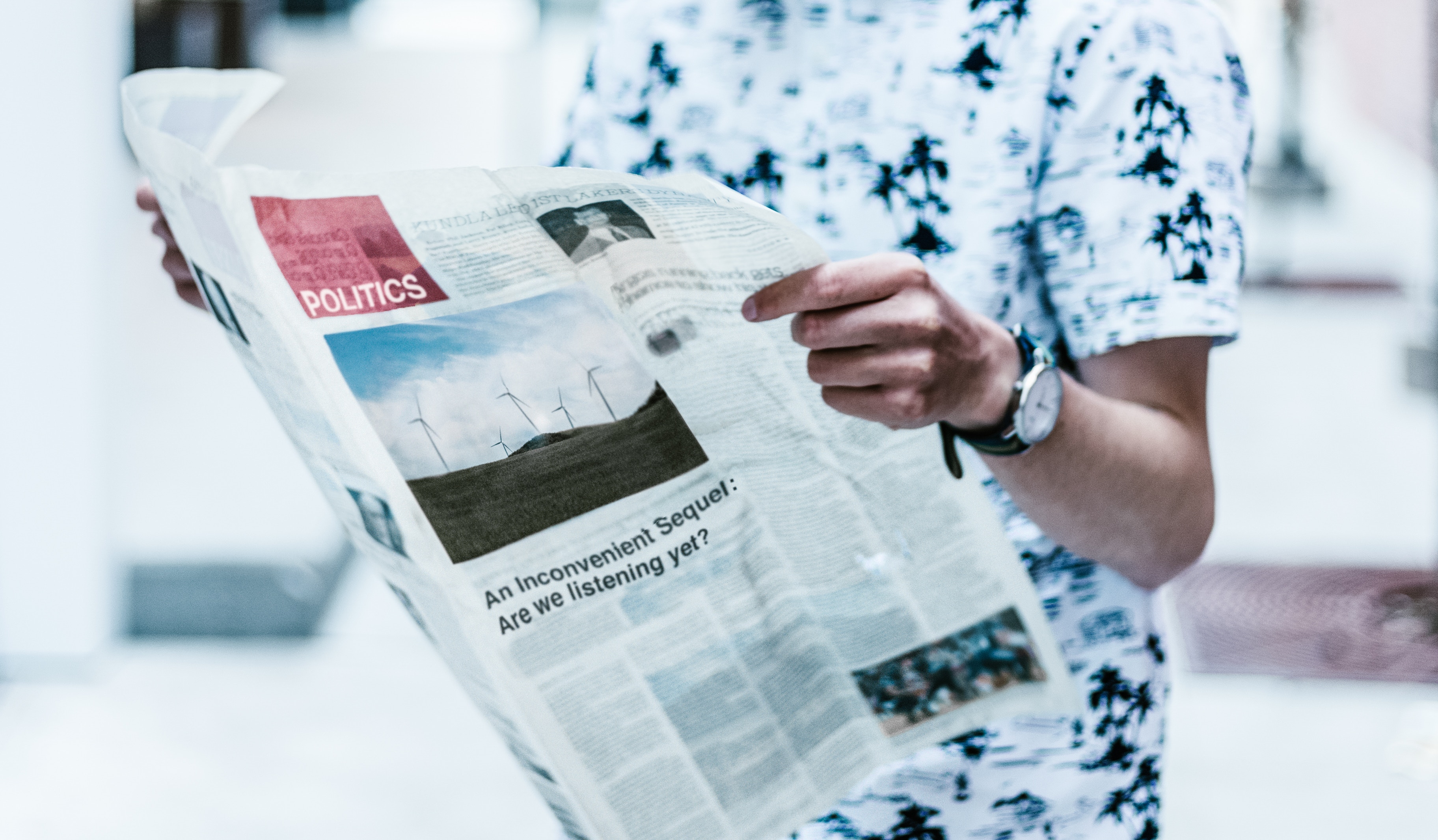 Now the UK Government's Clean Growth Grand Challenge aims to support UK industry towards a global shift to cleaner economic growth.
The relationships between, and the direct effects of, our lifestyle habits and consuming choices is under greater scrutiny as we transition to a more trnasparent and responsible sustainable economy, and as a result we are making more ethical, sustainable and circular economy choices.
Consumers are increasingly drawn to businesses that demonstrate environmental and social responsibility and this ethical trend is also being reflected in their investment decisions.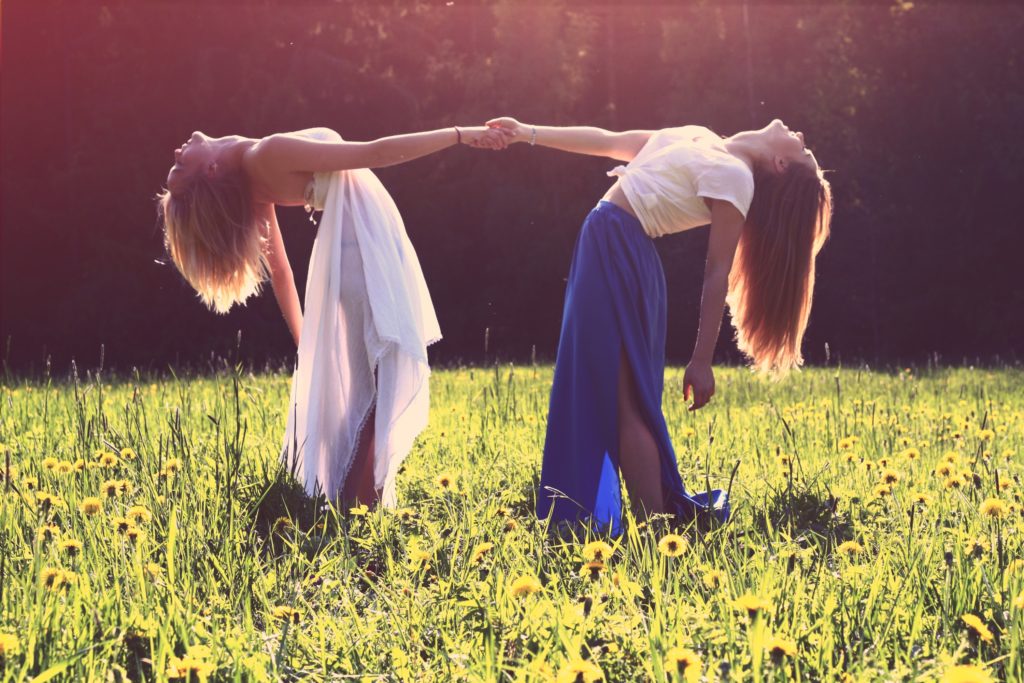 The Talented Women Leading the Charge for a Sustainable Economy
Diversity and celebrating women in leadership positions is at the very heart of this story, and that's why we're shining a spotlight on six of the industry's talented female leaders to show that you can be ethically and socially conscious while earning an attractive salary. Through their industry experience and leadership platforms, they continue to articulate powerful messages on how to make it as a woman in sustainable finance in 2019.
Read on to learn how they got started, their thoughts on the industry and their advice for other women considering a career in sustainable finance. It's invaluable advice from women who've achieved great success in an industry where just 35% of the workforce are in female leadership roles, according to Acre, the social responsibility recruitment specialist.
A responsible investment analyst starts at around £30,000. According to the Acre's 2018 Sustainability Salary Survey and salaries can rise to six figures for those overseeing a responsible investment team.
Top facts
listicle – Sustainable finance: what's it all about?
An important component of Sustainable Finance is Green Finance, which refers to raising capital and financial investments into companies, services, products and projects that accelerate the development of an environmentally friendly and climate-resilient economy.
In 2018, the UK Government announced the establishment of a new Green Finance Institute that will build on the existing Green Finance Initiative (launched 2016) – to act as a 'one-stop-shop for the UK's green finance activity.
Last year the Clean Growth Strategy was published, setting out plans to decarbonise for the decade ahead, including investing more than £2.5bn in clean growth innovation.
Government analysis shows that up to £6bn could be saved by 2030 through investment in cost-effective energy-saving technologies – underpinning the Government's ambition to support businesses and industry to improve energy efficiency by at least 20% by 2030.
A Green Finance Strategy will come out later this year to further strengthen the UK's global green finance leadership.
Through the Industrial Strategy Challenge Fund, the Government is investing hundreds of millions of pounds with industry to develop low-carbon technologies including batteries.
The government has announced a package of measures to transform energy infrastructure to make it cleaner, including the launch of £320m fund in low-carbon heat networks, match funded by industry, alongside proposals for new laws for smart energy appliances.
There is now a Green Finance Taskforce bringing together some of the country's brightest minds to produce recommendations on how to accelerate the growth of green finance.
During the first annual Green GB and NI Week (October 2018), 67 companies pledged to take clean growth action – from John Lewis moving to a clean fleet to HSBC committing £250m for clean growth investments.
The London Stock Exchange is home to over 95 green bonds which have raised in excess of US$26bn. The global green bond market reached $167bn in 2018
According to EY, 17% of Millennials prefer to invest in companies that meet the highest ESG standards, compared with just 9% among older generations.
Green Finance combines all financial transactions that favour the energy transition and fight against climate change but only 35% of the workforce are female.
According to Acre, sustainability recruitment specialists, the desire to address gender diversity has grown significantly in momentum in the last 2-3 years, clients expect a 50/50 female/male shortlist.
London's Hot List in Sustainable Finance
Described as 'London's leading women in sustainable finance', all have made several appearances on various most influential women lists! Now read our leading women in sustainable finance dispensing advice to the next generation of ethical business leaders.
Remarkable Women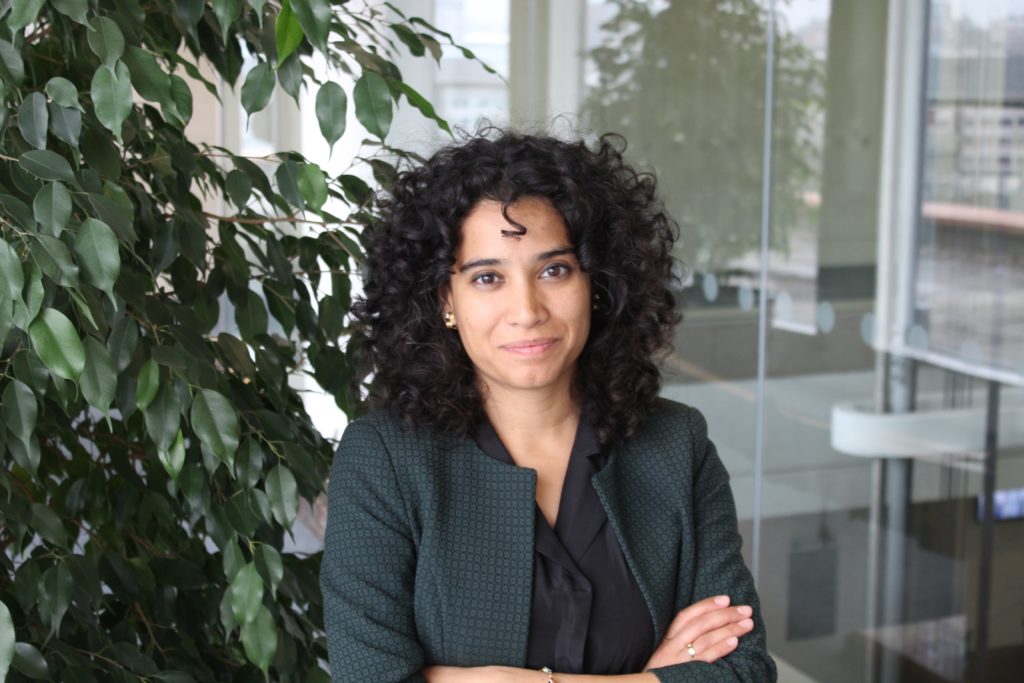 Anjuli Pandit, UK Head of Corporate Sustainability
/ Primary Sustainability Manager at BNP Paribas
Qualification: BS in Education from University of
Miami and MA in International Public Management with an Energy policy focus
from Sciences Po, Paris
What exactly do you do?
I act as a bridge between investors who are looking to integrate sustainability into their portfolios and issuers who need to raise capital to achieve their sustainability goals. By studying investor needs in detail, I hope to bring to issuers opportunities on how to increase their access to capital by demonstrating ESG performance along with financial performance.
What made you go/get into the field you are in?
In 2006 I was invited to a training day with Al Gore on how to give the Inconvenient Truth Presentation on his behalf. Since then I have been hooked on climate action. 10 years ago I probably wouldn't have ever considered that I had a skillset which could be interesting to the financial services. Today, there are many people like me joining other banks or asset managers to look into ESG factors which could lead to long term returns. By marrying my knowledge on sustainability with my colleagues extensive expertise in delivering financing and investment products, we are able to push this pioneering new field – Sustainable Finance.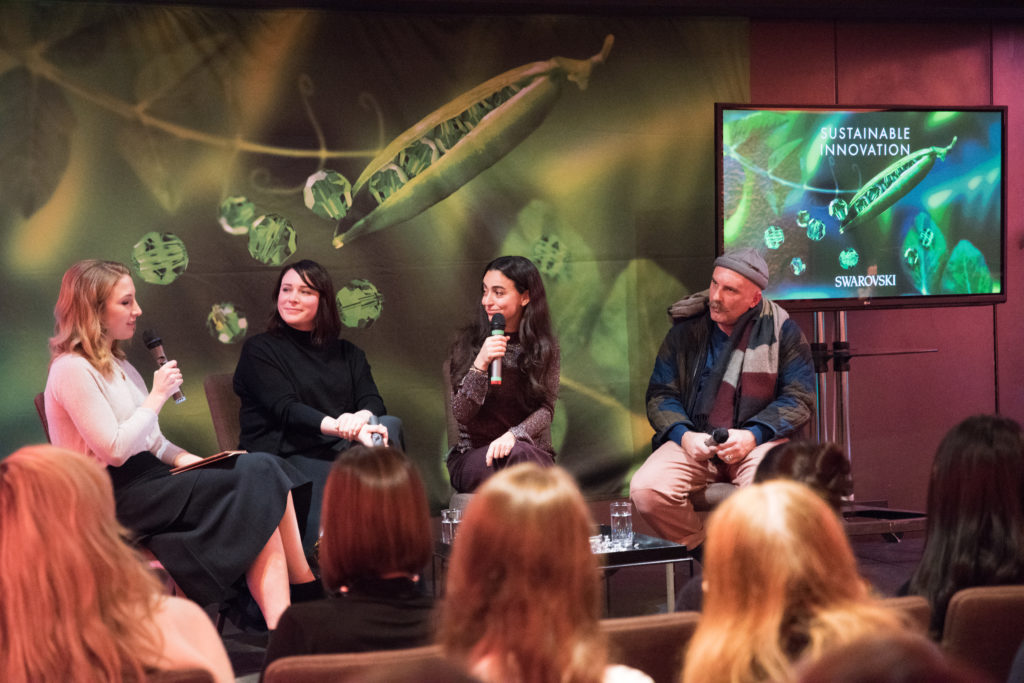 What do you find exciting about it, what do you get out of it, why do you enjoy it?
The incredible satisfaction that every single day you are working towards solving the climate crisis, human rights issues, gender equality- all the United Nations Sustainable Development Goals really! We all know it is going to take an immense amount of capital to change our business models and systems towards inclusive, environmentally conscious practices. My job is to do everything I can to get clients access to that capital or the opportunity to invest in that future we all aspire towards. Because we have to demonstrate the impact this capital is creating, we talk about carbon emission reductions, hospital beds, employment opportunities, women on boards. It is very concrete and rewarding to know that I have some role to play in making these sustainability goals a reality.
Why might you
encourage others into it/consider it as a career or a career in the 'green
economy'? Money makes the
world go round. And in order to keep the world turning, we need to solve these
problems. I would encourage someone who is considering finance to enter into
this field because I think it is the future of finance and the best bet for
their career growth. However, if someone is not ready to enter the finance
industry, I would recommend they follow their passion and bring "green" to it.
If you want to be an events manager – do it, in fact, be the best events
manager you can be! By making all your events carbon neutral and setting a
precedent for the events industry on eco-conscious event planning.
What are some of the really interesting things you've worked on and how do they 'fit' with clean growth?
Last year I attended a workshop with a group of portfolio managers and investment officers on how we should view companies performance through the lens of the United Nations Sustainable Development Goals. It was fascinating because it was calling on us to challenge how we evaluate companies, and question which business models we really want to invest in. Many of the firms there were mainstream investors, making this conversation very impactful. We also created a carbon management strategy for our offices across the UK, setting reduction targets based on energy efficiency and purchasing renewable energy. Currently, I have started working on how to market and develop "transition bonds." This means companies who may not necessarily be ready to completely invest in green infrastructure, however, they require funds to get themselves closer to being able to do so. When we look at the energy transition, we have to be very conscious that it is a transition. We want to support as many organisations as possible who are truly committed to this transition to find ways to disengage from traditional technologies at a pace which is fair to their business and also to the communities who they serve. The energy transition is so much more than just renewable energy, and being able to focus on areas like energy efficiency, smart grids, storage, distribution, etc, allows us to ensure that we are attacking all the infrastructure shifts that will be required to drastically change the way we power our planet.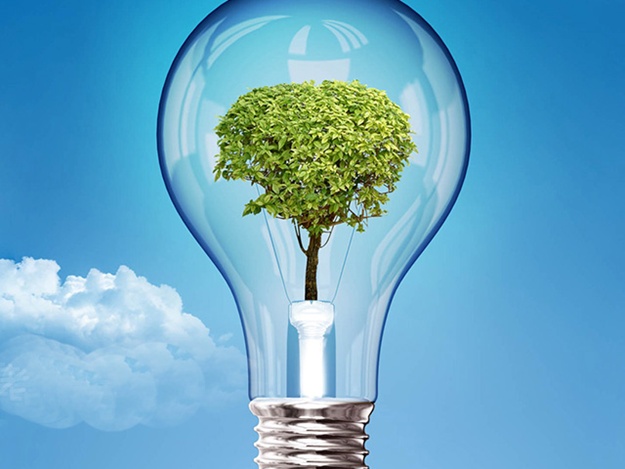 What would you say is the
biggest/greatest satisfaction you get from your career?
My career has been very fluid, and I was able to work in private, public and not for profit sectors around the world. I have worked in villages in Africa and India marketing solar lighting for rural communities when I headed Communications at Greenlight Planet. I have presented on climate change to politicians, school children, business leaders, and in local community centres across the world through Al Gore's Climate Reality charity. I have researched climate policies at the International Energy Agency in Paris and listened to concerned citizens talk about bat diseases in the Midwest when I worked at the Obama Administration in Washington DC. I have advocated global policymakers to mandate reporting on climate change when I was part of a team which developed IT software to track and measure carbon emissions for Tata Consultancy Services. The subject is vast and pervasive, and therefore, so can your career be should you make it yours.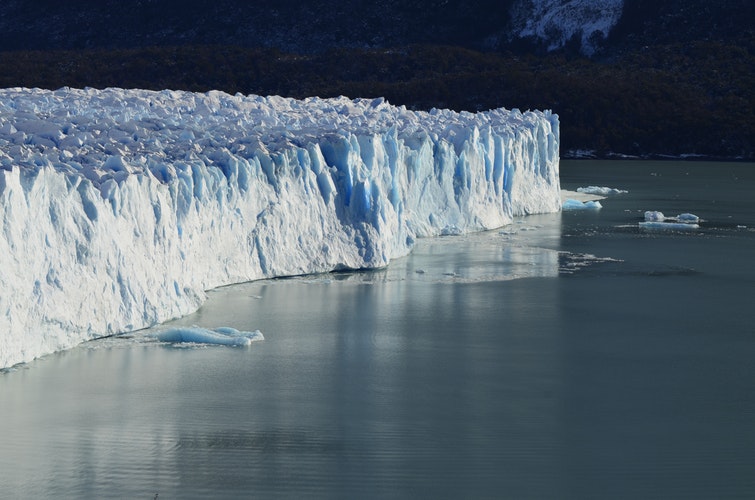 Why you think what you do is important
in relation to clean growth/the green economy?
Why wait until
tomorrow what you could start solving today? I am too impatient not to be a
problem solver. That's how I approach my professional goals, my relationships,
and my personal commitment to climate change and gender equality. To any woman considering a career in
sustainable finance, I would say: we need you!"
Why is IWD important and what does it
mean to you?
I am so excited to be a 33-year-old working woman in 2019. I would have been a miracle only decades ago, but thanks to my mother's generation, I am the norm today. They fought to get us integrated into the workplace, but we should not make the mistake of being thankful that we are here. It is our right to be here. My generation now has the responsibility to improve th workplace so that it is conducive to working women's needs. I feel the weight of this responsibility the way one probably feels the weight of a newborn in your arms. With a lot of pride to have been given a purpose to nurture something and make it grow. We see the changes already as men and women demand work life balance to bring flexibility to breastfeeding employees, and bold women stand up for equal pay. I have become a vocal advocate for how to create safe places for women to work free of fear of sexual harassment and discrimination. We have a long ways to go, but I am encouraged by the fact that the tide seems to have turned against misogyny at the workplace as more people are bringing fairness and inclusivity to business cultures than ever before.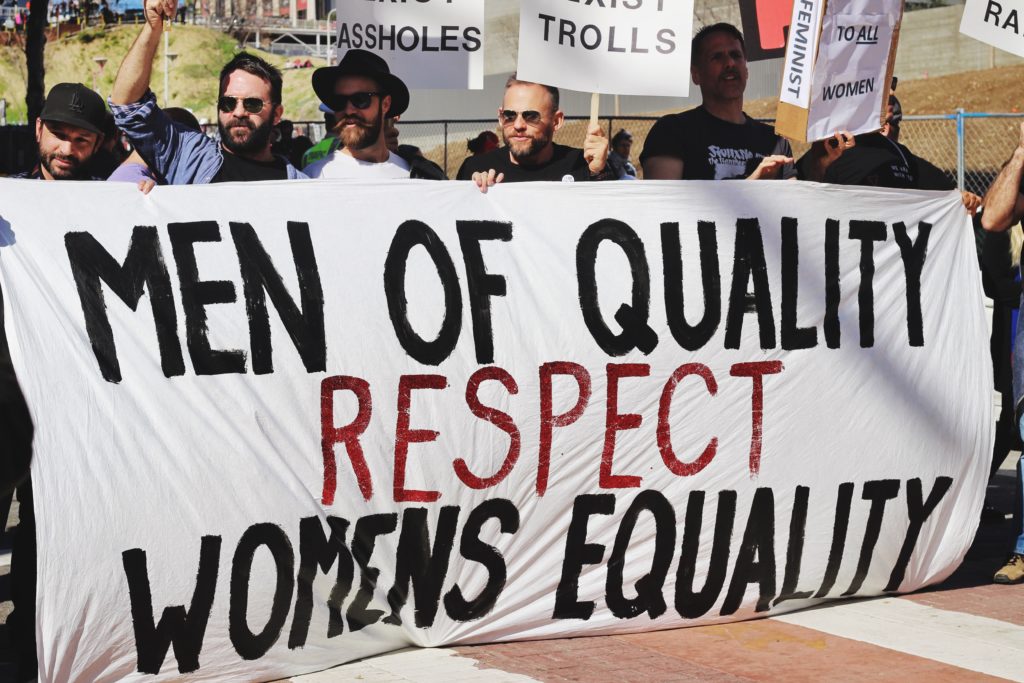 Cristina Lacaci, head of green & sustainability bond structuring at Morgan Stanley

"Attracting and retaining women in the marketplace is a mission-critical objective of Morgan Stanley. Nowhere is this more important than in sustainable finance, where Morgan Stanley is helping governments, corporates, and agencies to raise capital to meet environmental and social challenges. One of these challenges is the barriers faced by women when starting their own business and raising capital to fund them. To help close this gap, Morgan Stanley launched the Multicultural Innovation Lab, which invests in multicultural and female tech entrepreneurs, including in the clean energy space, and is one of Morgan Stanley's multiple initiatives to advance representation."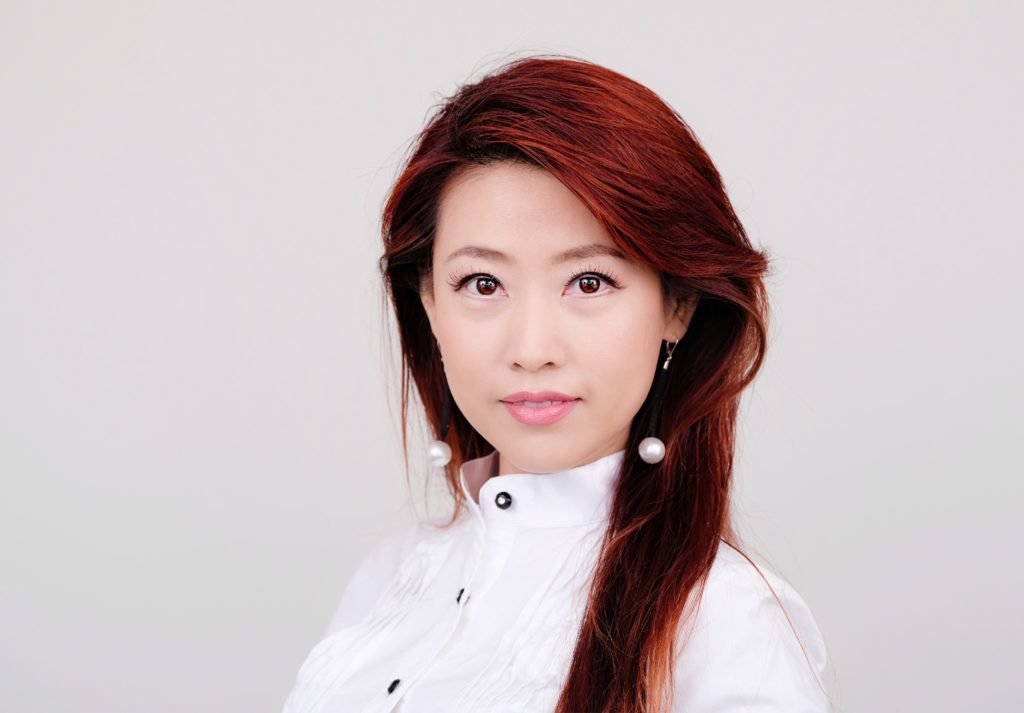 Rongrong Huo, Executive Director, Head of Investment Institute at Investec
Asset Management
Qualifications: Visiting
Fellow at Tsinghua University in Beijing, China and MSc Management
(Banking & Finance), Cass Business School, London, UK
What exactly do you do?
I head the strategic Investec Investment Institute for the firm.
The Institute provides thought leadership in identifying long term trends that
matter to our industry and our clients. We look for differentiated investment
insights that can help us provide solutions to our clients' investment
requirements across various asset classes and investment strategies.
Sustainability and long-term responsible investing are at the core of our
thinking and analysis. In addition, I also help drive several strategic
initiatives that are directly led by our CEO.
How did you get into the field you are in?
I am a big believer in the role that financial services and
capital markets can (and should) have in creating positive impact. Before
moving to the buy side, I spent a few years of my 12 years as an investment
banker in a global bank setting up and co-leading their Sustainable Finance
team. Being able to take a more strategic and long-term view was important to
me. Moving to the buy-side and working in a company with long term capital
backing is an enabler. Responsible stewards of long-term capital have a key
role to play in the transition to a more sustainable financial industry, and I
want to be at the driving seat.
What do you find
exciting about it, what do you get out of it, why do you enjoy it?
Investec Asset Management has demonstrated strong leadership and
has a positive approach and culture in this area, and that provides me with a
great platform to learn, influence and make positive changes happen. I'm in the
empowering position of making a positive difference to future generations. My
role allows me to meet and be in contact with a wide range of talented people
from different walks of life, ranging from CEOs and fund managers to leading
scientists and even fashion designers!
Why might you encourage others into it/consider it as a career or
a career in the 'green economy'?
Sustainability is the Future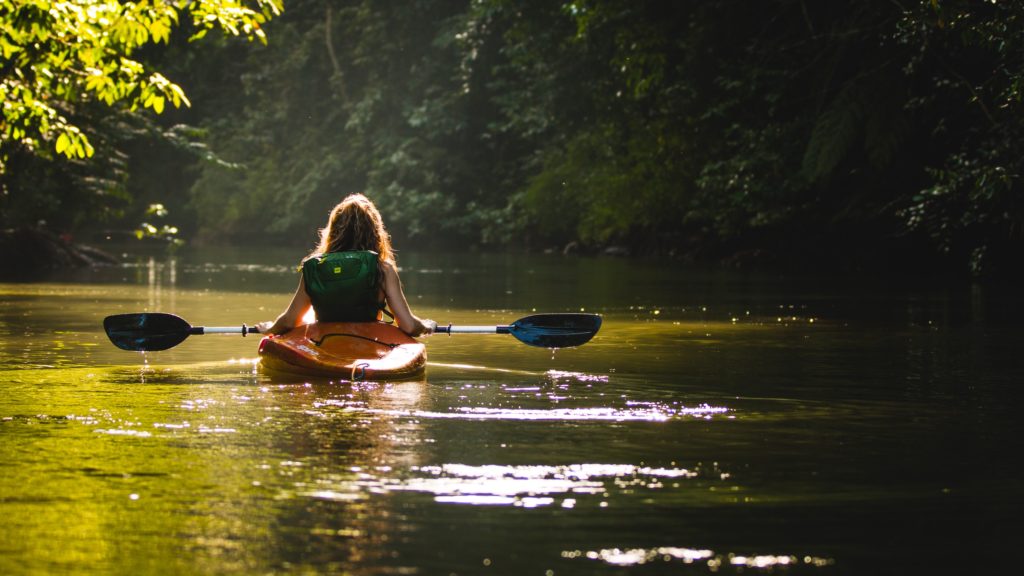 You have to follow your heart, but going sustainable and green is
not only the 'right thing to do', it is also a sound business decision,
strategically and commercially. And it is a smart career decision too. It is
the future and, frankly, you don't want to be left out and miss out on the
excitement.
What are some of
the really interesting things you've worked on and how do they 'fit' with clean
growth?
I am very lucky to be one of the founders of two high profile
Green Finance initiatives in the UK and China. We work with central banks,
governments, regulators and a group of leading financial services companies to
come up with ideas, develop work streams and help provide industry guidance. As
a result, we have brought many green finance and investment related solutions
and products to the market that are increasingly becoming mainstream. We
continue to drive innovations and are now busy working on how to connect green
and sustainability thinking with the real economy' and are currently working on
developing a Green Technology Fund concept with China to support UK green
technology companies grow and expand. I am also enjoying the work on exciting initiatives
in relation to greening the Belt and Road and promoting sustainable
infrastructure in emerging markets.
What would you say is the biggest/greatest satisfaction you get
from your career?
One of my biggest satisfactions has been helping to shape the
green finance revolution, but ultimately what I find most rewarding is being
able to inspire and empower myself and people around me to do the right thing
and make positive changes. Feeling that you are doing the right thing gives you
the confidence and satisfaction to take on greater career challenges.
Why you think what you do is important in relation to clean growth/the green economy
I believe that the ability to build the (financial returns)
business case for cleaner and more sustainable growth, and influence our
clients' long-term asset allocation to channel their global capital into
profitable and workable investment solutions, plays a critical part in building
a sustainable financial services industry. My role at Investec Asset Management
provides me the opportunity and strategic engagement points to contribute to
part of this exciting journey.
What does IWD mean to you and why is it important?
It's a
celebration of all the collective and individual achievements of women, but
it's also a reality check which highlights that we still have a long way to go
in terms of recognition, first among ourselves, and also for and of others. For me it's a
special moment that makes me reflect on my own life journey in China and here
in the UK.
Strength and
resilience are our natural attributes. You can be who you want to be, and you
do not have to sacrifice your femininity to have a successful career. The true
power of women is often invisible.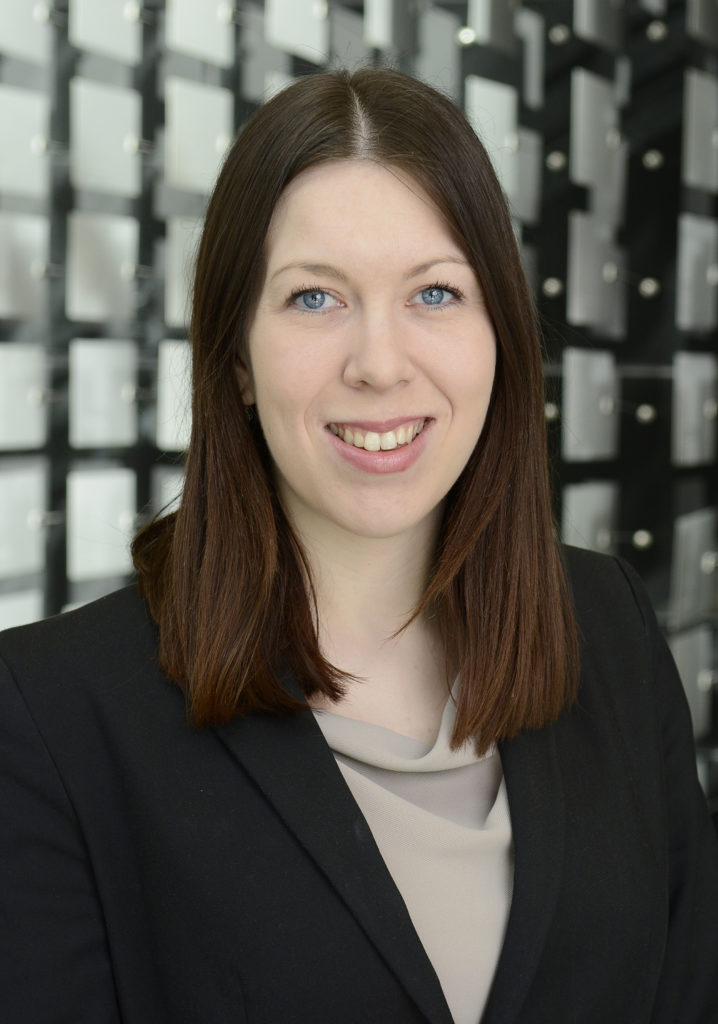 Emily Murrell, Head of Sustainable Finance and
Future Cities Policy at HSBC
Masters from the College of Europe in Belgium, BSc from London School of
Economics
What does your job entail?
I identify and help the business and our clients manage the key
risks and opportunities relating to the transition to the low carbon economy.
This involves monitoring and where possible shaping UK and international
sustainable finance public policy to create an enabling regulatory environment.
I also develop policy positions for HSBC on emerging sustainable
finance issues, helping coordinate input and action from across the business.
In doing so I support HSBC with the implementation of its impressive
international sustainable finance targets and strategy. I regularly draft
briefings and speech content before public appearances and announcements at
important climate milestones like COP. I represent the bank in numerous
internal and external sustainable finance forums, chairing working groups and
speaking on public platforms to offer HSBC's perspective on important issues.
What triggered your interest in the ethical financial sector?
I was fortunate
or unfortunate enough to witness the consequences of climate change from a
young age. I'm half-French and where my family are from in the French Alps the
scenery has changed dramatically as a result of climate change. The famous Mer
de Glace glacier has retreated every year and the short walk I used to do to
see it as a child now involves a hike up hundreds of steep steps.
I'm a big
believer that we should all try and use our valuable time, skills and energy to
make the world a better place. Without solving the financing challenge and
finding the trillions of investment needed for green infrastructure, a
low-carbon world will not be possible.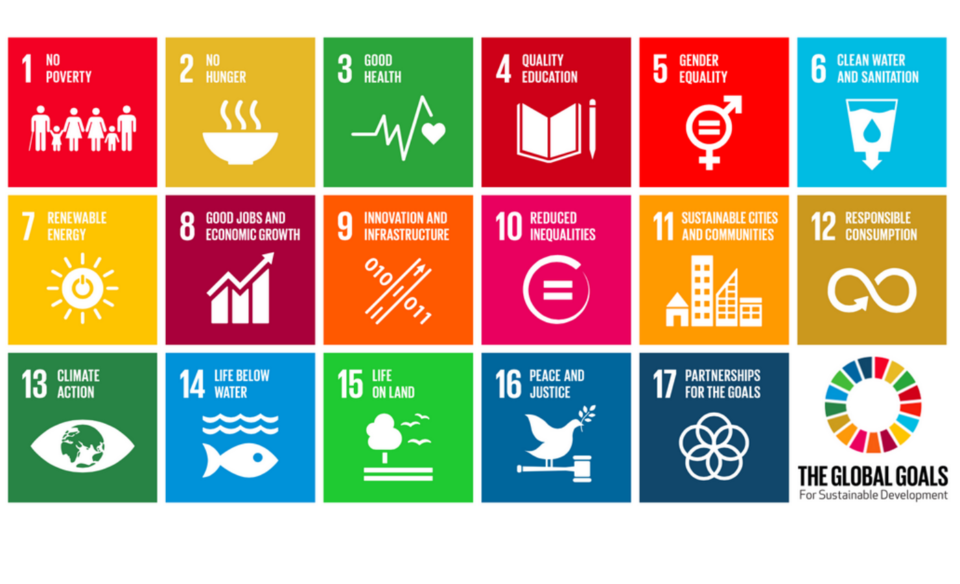 What do you find exciting about it?
Working in this
space is exciting because it is fast-moving and dynamic! The Sustainable
Development Goals and the Paris Agreement are no longer a 'nice to have' and
instead are being actively integrated into business models. Most companies
recognise that early action can offer them a competitive advantage and help
them manage climate risk. Being in the heart of a large organisation adapting
to the challenges and opportunities associated with climate change is
fascinating.
Why might you encourage others to
consider this as a career?
No two days are
the same, you are constantly learning and it is full of dedicated and
interesting people. There is also huge potential for anyone who can see the
bigger picture and/or who has an entrepreneurial mindset.
What are some of the really
interesting things you've worked on and how they 'fit' with clean growth?
One of the things
I'm proudest of this year is my role co-organising a programme of events at the
Tate Modern for the UK's first ever Green GB Week. The speakers included the Rt
Hon Claire Perry MP, Minister of State for Clean Growth, who champions clean
growth in the UK Government, John Glen MP, Economic Secretary to the UK Treasury
and Lord Stern, who I have a huge amount of respect for. Bringing together
hundreds of representatives from business, government, academia and civil
society fosters the public-private partnerships and relationships necessary to
address climate change. Further, it reminded me how much 'climate talent' there
is in the UK, a fantastic hub of expertise and innovation.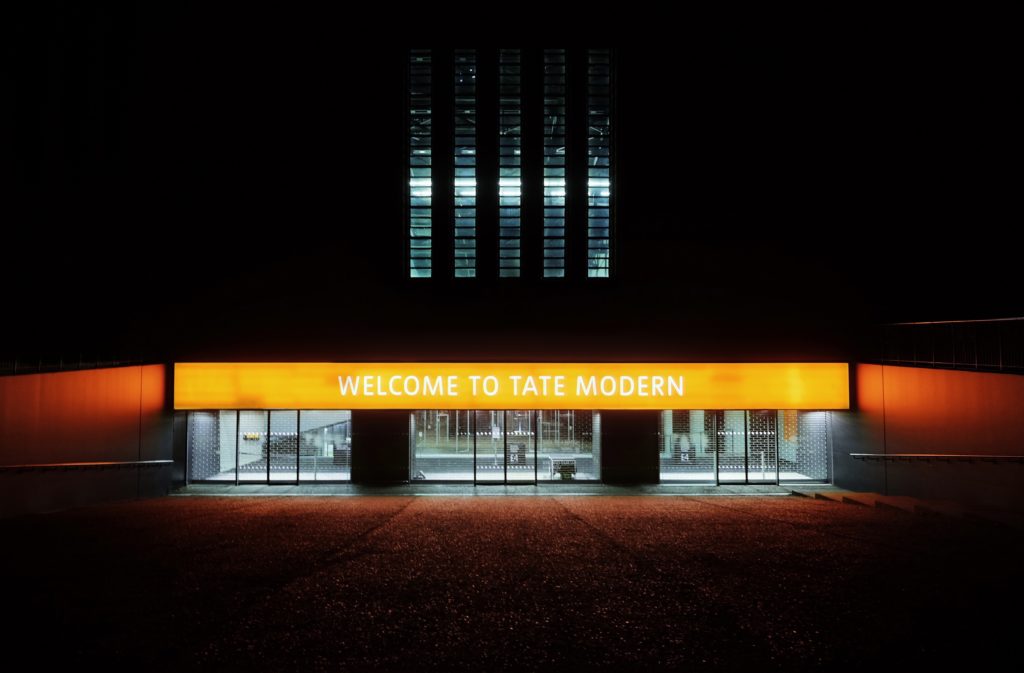 What would you say is the biggest/
greatest satisfaction you get from your career?
I enjoy working
on sustainable finance because success requires cross-organisation and
cross-sector collaboration. This means you work with a multitude of
stakeholders and consistently learn from other people and organisations.
Sometimes it can be frustrating identifying what 'you' achieved because there
are so many players and initiatives, but it is very reassuring knowing you are
part of a global network working towards a common goal. Like many people, I get
my happiness and confidence from seeing the value I add to an organisation or
cause. Working in this space makes me feel immensely proud that I've at least
tried to have an impact on one of the most serious issues facing our planet.
"I'm delighted to
see that working on sustainable finance and climate change has gone from niche
to mainstream. There are a growing number of interesting jobs, qualifications
and opportunities for innovation in this space. Economies should be drivers of
sustainability: protecting our precious natural resources and reducing poverty
through sustainable economic growth. I hope to make a difference and my role
gets us that little bit closer to making that a reality for future generations.
International women's day belongs to all of us. This is a great moment
to appreciate the achievements of women all over the world and reflect on the
barriers which still need to be broken down to ensure no one is left behind."
Amy Clarke, Partner & Co-Founder, Tribe Impact Capital said:

"We are at a convergence right now of mainstream finance and what I term hardcore sustainability. For too long the two 'industries' have been working independently of each other and the results of this are all too clear to see. All of that is changing which means the opportunity for those interested in affecting systemic change is increasing. The doors are more open now than they've ever been and the need for diversity at its greatest. I'm a career sustainability specialist and have been advocating for a new investment paradigm and system mission. That's why I came up with the idea for Tribe. We're the synchronization of investment, sustainability and impact that has been long overdue. "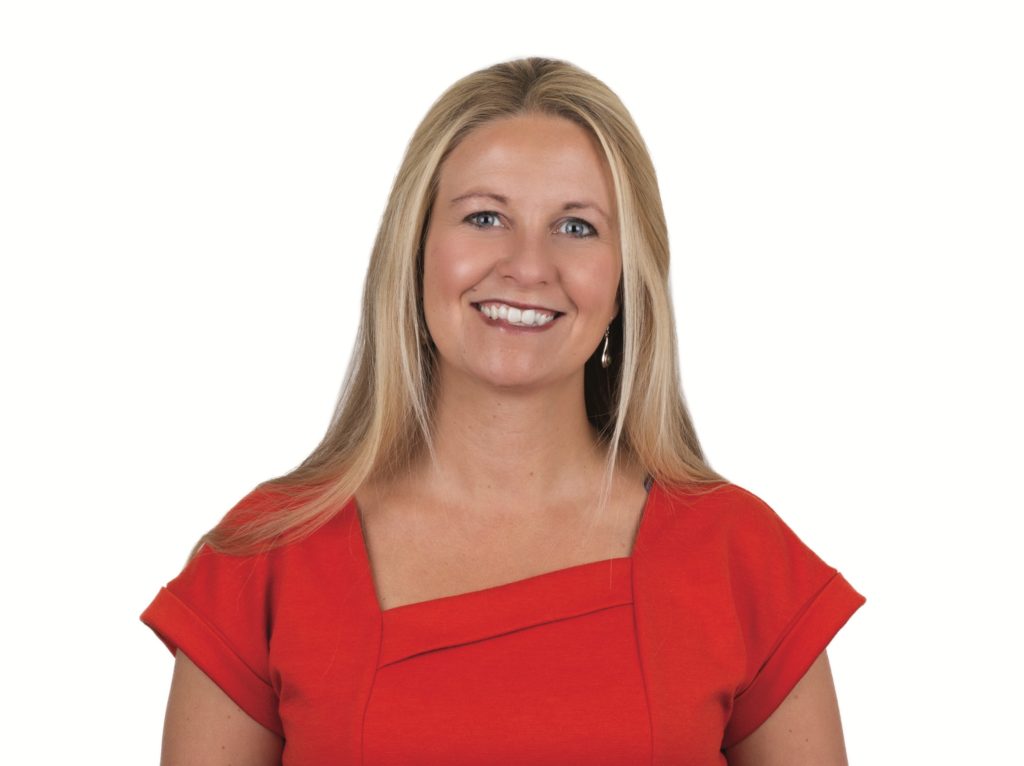 Abigail Herron,
Global head of responsible investment at Aviva Investors
Why is sustainable finance/Green Finance important?
There is a widespread lack of understanding as to how the
financial system directs an individual's capital towards investments, and this
is a profound problem for sustainable development. It allows short-termism to
permeate the markets and prevents capital from reaching longer-term projects.
We need to avoid a wasteful approach to our future sources
of growth and instead put capital to work to build a sustainable economy that
will deliver prosperity, jobs and long-term growth for generations to come.
Sustainable finance is an idea whose time has come.
Achieving the 2030 Agenda for Sustainable Development and
the Paris Agreement will require an unprecedented mobilisation of both public
and private finance: some US$90 trillion over the next 15 years. The World Bank
highlights that to meet the investment needs of the Sustainable Development
Goals, the global community needs a paradigm shift to move the discussion from
billions in overseas development assistance to the trillions in investments of
all kinds: public and private, national and global, in both capital and
capacity. Business and finance, in particular, have a critical role in ensuring
that the Goals are met.
How did you get into this field?
I fell into my first graduate role in politics. My local MP
knocked on my door, I invited her in for tea and ended up with a job! After
that I trained as a chartered company secretary and worked in corporate law at
Eversheds. One evening I went to a talk on responsible investment and palm oil
by Dr Sam Lacey at what was then the Co-operative Asset Management and I had a
career epiphany. I had no
idea there was a way of combining my interest in sustainability and investment
and soon after I joined the Co-operative Asset Management's Responsible
Investment team to work with Sam.
The Co-operative Bank had somewhat of a wobble in 2013 which is when I
was offered the opportunity to join Steve Waygood's responsible investment team
at Aviva Investors. I jumped at the chance.
How would you describe what you do to people?
I spend my days talking to the companies we invest in on the
full spectrum
of ESG topics from A (antibiotic resistance) to Z (zero hour
contracts) and encouraging them to address these issues for the long term
health of their business. Over breakfast, I could be talking climate change to
a energy company, asking a food retailer why there's a lack of women on its
board over lunch and talking about human rights and labour standards with a
clothing company in the afternoon.
I compliment this with public policy advocacy at a UK, EU, OECD and UN
level on a spectrum of issues from the sustainable development goals through to
green bonds.
Why is what you do important to them and how are they
affected/impacted by it?
Often when people hear about their pensions their eyes glaze
over. On the face of it, it's not the most exciting of topics. However, we're
starting to see the average man and women on the street now starting to make
the connection between the corporate scandals such as VW, Bell Pottinger and Miramax
they read about in the news and the companies their pension funds invest in.
Consumers are rarely asked about their ethical preferences
by those managing their financial products. It's assumed that unless people
voice concern over a topic then they're happy to invest in it but often they
don't know to ask. As a consequence, the vast majority of investors are
investing in a way that their client are not ethically comfortable with.
Common sense suggests that future looking companies that
respond swiftly to the changing landscape on topics such as climate change will
have a competitive advantage. This is complimented by sufficient evidence that
companies adopting sustainable business practices perform better over the long
term which all benefits consumers whose pensions and savings are invested in
these companies.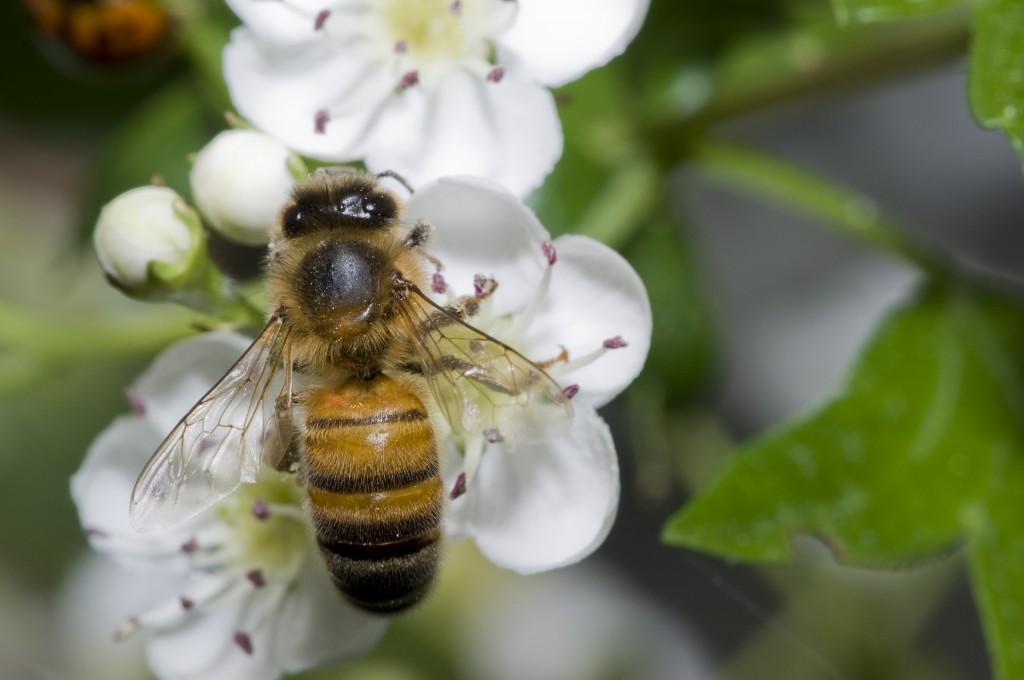 Why would you recommend working in this field?
Careers in the sustainable finance didn't even exist until
around 20 years ago. It's a field that's evolving so fast that there's plenty
of potential to be in the centre of shaping the debate on a whole range of
topics.
Everything you read about in the news plays into sustainable
finance – from artificial intelligence, the living wage, the collapse of fish
stocks and the decline in bees, plastics to mining in the most prestigious
areas of natural beauty on the planet, UNESCO world heritage sites. It's a
fantastic platform for positive change.
Last week I was in Poland discussing climate change with
their largest energy producers who rely heavily on coal fired power stations.
We believe this type of investor trip was a world first. Earlier in the summer
I visited energy companies in Beijing as part of a Bank of England/Bank of
China climate change delegation to share why a large insurer and investor would
care about climate change and to encourage action. There has never been a more
exciting time to work in sustainable finance.
What difference do you think you are making to help the planet and economy?
Alongside climate change, one of my special interest is
sustainable agriculture. In the recent Aviva report, Frontiers In Sustainable
Agriculture: Putting Your Money Where Your Mouth Is, we used the framework of
the Sustainable Development Goals to focus on three sustainable agriculture
blind spots: oceanic plastic and sustainable fisheries; antimicrobial
resistance; and pollinators. Without pollinators food systems fail, without
fisheries many countries fail and without antibiotics health systems fail. By
considering the issues raised in this report, we want to work with others
towards a more sustainable capital market that can both meet the needs of
long-term investors and at the same time help all of us towards a more
sustainable, well-fed, future.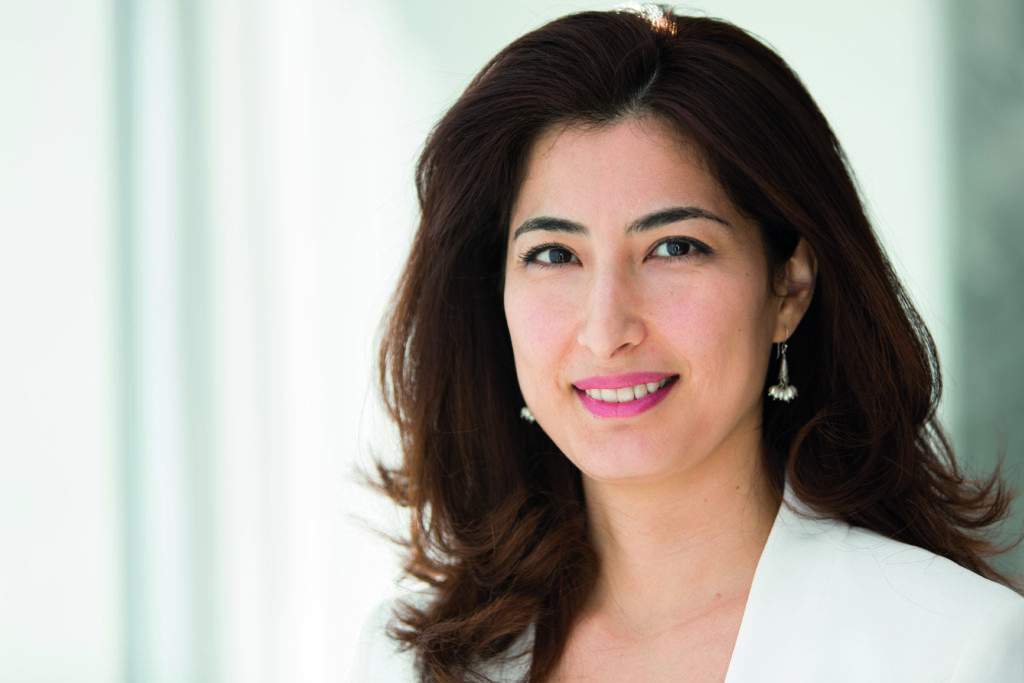 Meryam Omi, Head of
Sustainability and Responsible Investment Strategy, Legal & General
Investment Management (LGIM)
Qualification: BA (hons) and MSc
What exactly do you do? /How did you get into the field you are in?
My job touches on all aspects of sustainability that have to
do with investments. Creating sustainable funds, helping pension schemes to
think about the long-term impact of their investments, integrating key
sustainability and governance considerations in the investment process and
pushing regulations to put into place favourable policies for responsible
investment.
I fell into finance, but I really wanted to be part of the
solution to global environmental issues. I was once fully prepared to leave
finance, but I realised, and others made me realise, that I could potentially
have a bigger impact if I stayed in finance, to try to be in the driving seat
of capital flow. It hasn't been easy, but it was definitely the right choice
for my skillset.
What do you find exciting about it, what do you get out of it, why do you enjoy it?
Convincing people that environmental solutions make finance
sense. I get a look, a spark, in the eyes of the people I'm trying to convince,
when the possibility of playing a positive and active part becomes clear to
them. It's not every job that gives the opportunity see that spark and the
sense of possibility.
What are some of the really interesting things you've worked on and how do they 'fit' with clean growth?
Creating mainstream investment options that address climate
change – this has already led billions of pounds being redirected to
sustainable investment options. Instead of talking about climate change, being
able to provide tangible solutions including investing more money in companies
providing clean technologies is the reason I got into this job in the first
place. But I'm fully aware that we need trillions to move to the clean option
asap!
Why might you encourage others into it/consider it as a career or a career in the 'green economy'?
It's the future! I don't think many people need much
convincing, as I have so many people contacting me saying they want to get
involved. Instead, I want to make sure everyone thinks about how to make the
economy green in every aspect. Being efficient, getting energy from free
natural sources and driving without emissions are not just "green" – it's a
good investment for companies, governments and investors.
What would you say is the biggest/greatest satisfaction you get from your career?
Inspiration I get from the people I meet. That can be
"mainstream" investment people who come up with incredible sustainable ideas,
or people who devote their lives to specific sustainability causes and never
lose their fire.
Over and over I'm faced with the reality that people are not
defined by titles, company or background. I love the good surprises I get from
people I least expect.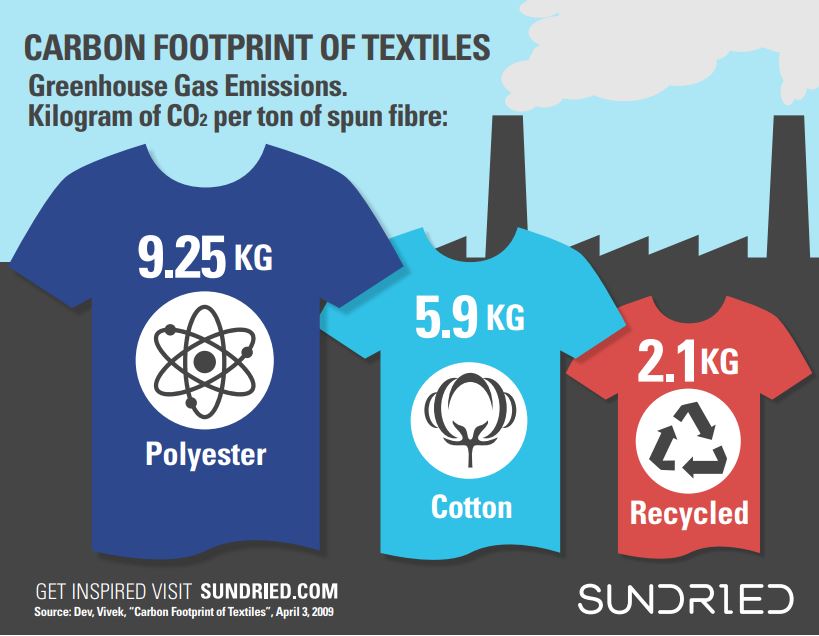 Why do you think what you do is important in relation to clean growth/the green economy?
"We have to redirect the money from dirty to clean, because
it makes sense financially and for our future."
Why is International Women's Day important and what does it mean to you?
The sustainability agenda, especially in finance, is
dominated incredible women who dared to break the mould. Any day that
celebrates fierce women globally is very special to me, as the network of women
is the literally my sustainable source of energy.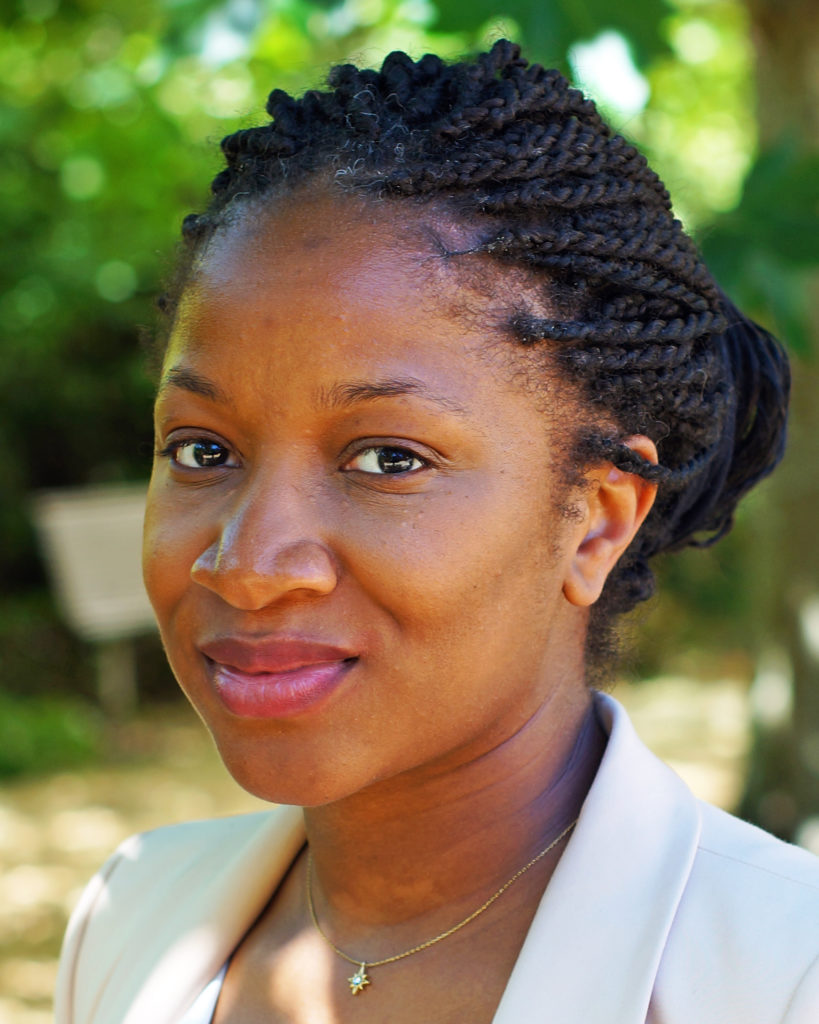 Faty Dembele, Senior Programme Manager, Investment Leaders Group (ILG) at the Cambridge Institute for Sustainability Leadership. Faty has been ranked Top 10 Sustainability research analyst (#7) in Extel, the leading market survey for global institutional investors in 2018.
Qualification: Master's degree in finance
What is your job at CISL?
My role at CISL is to run the Investment leaders Group
(ILG), which is a global network of pension funds, insurers and asset manager
committee to advancing the practice of responsible investment. The ILG forms a
pooled R&D vehicle for members, who typically pilot test solutions, drawing
on CISL research.
How did you get into the field you are in?
I started my career as a traditional financial auditor, as a master student in finance. I heard about sustainable finance during my exchange semester in India, which has been a real catalyst for me. At that time, I had the opportunity to volunteer for a microfinance institution and realized that it was actually possible to allocate capital towards solutions that could help lift people out of poverty and transition to a low carbon economy. I then went on looking for an internship as a responsible investment analyst for an asset management company in France, which created a dedicated new full-time position for me. I then worked a couple of years in the Morgan Stanley research team, focusing on sustainable finance.
What do you find exciting about it, what do you get out of it, why do you enjoy it?
I'm excited by the idea of catalysing change and challenging
the status quo. There is so much more to be done to ensure that investors are
factoring in environmental and social risks in their decisions and more
importantly to change capital allocation decisions towards high impact projects
or companies. I've also been particularly attracted by the idea of bridging the
gap between the academic world and the investment industry.
What are some of the really interesting things you've worked on and how do they 'fit' with clean growth?
We have spent a lot of time working on an impact measurement
tool that allows investors to measure their alignment to the United Sustainable
Development goals, in a comparable way. This gives a unique opportunity for the
investing public to understand the climate performance of their funds and
ultimately make more informed decisions. I really believe that empowering
financial consumers to make choices that align with their value is a powerful
driving force towards a clean and inclusive economy.
Why might you encourage others into a caree in the 'green economy'?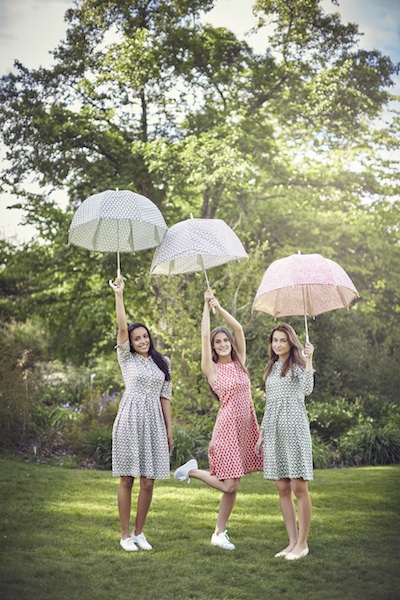 I can see multiple reasons to consider a career in this
space: 1) the megatrends that we are seeing which include water and resource
scarcity or climate change pose a major risk threatening the new generations.
We've seen recently many students across the globe pushing for faster and
better action to mitigate such risks. Starting a career in this space will
place you on the side of those bringing solutions. 2) The green economy will
require us to completely rethink the way we produce and consume. This is likely
to lead to a talent race towards the most innovative minds. This is an area
likely to grow fast and offer fulfilment, as we drive social and environmental
progress and work to advance a cause that we care about.
What would you say is the biggest/greatest satisfaction you get from your career?
Seeing the growth of impact investments, which are meant to
provide positive returns and address some of the most pressing social and
environmental challenges is a great source of satisfaction for me.
Why do you think what you do is important in relation to clean growth/the green economy?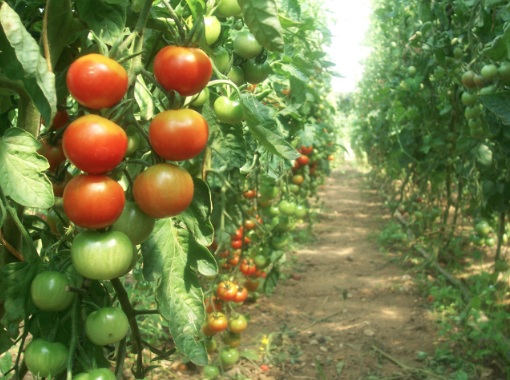 Investors have a huge role to play in allocating capital
towards companies or projects that help us achieve our climate goals, preserve
natural resources and maintain healthy ecosystems. My role is to achieve
scalable investor action on those issues.
Why is International Women's Day important and what does it mean to you?
Gender equality is not only a moral imperative but also a sound business principle to follow. There is much more to be done to advance women's right in workplaces and to get more women to the top. We all need to contribute to open the way to the new generations and inspire those who don't dare yet.
The last word goes to Amy Clarke, founder of Tribe Impact Capital
"My words of wisdom for other women? I've been lucky to work with amazing women who have been an inspiration. Don't let the person holding you back be yourself. If you think the door is closed, bang on it. Or try the window. The system needs you. It needs your diversity of thought. The opportunities are there. And if for some reason you can't find one, then make one happen. If I can, you can!".
Useful contacts and further information
The Department of Business, Energy and Industrial Strategy
Cambridge Institute of Sustainability Leadership – CISL
Images courtesy of Swarovski, Sundried Ethical Sportswear, Royal Lancaster London, Bulb Renewable Energy, The Biodnamic Association
Love reading features on sustainable finance, banking, insurance and investing? Check out this feature on greener insurance and vote with your wallet to create a world of social and environmental impact – Evergreen Insurance and the Give Back to Charity Model