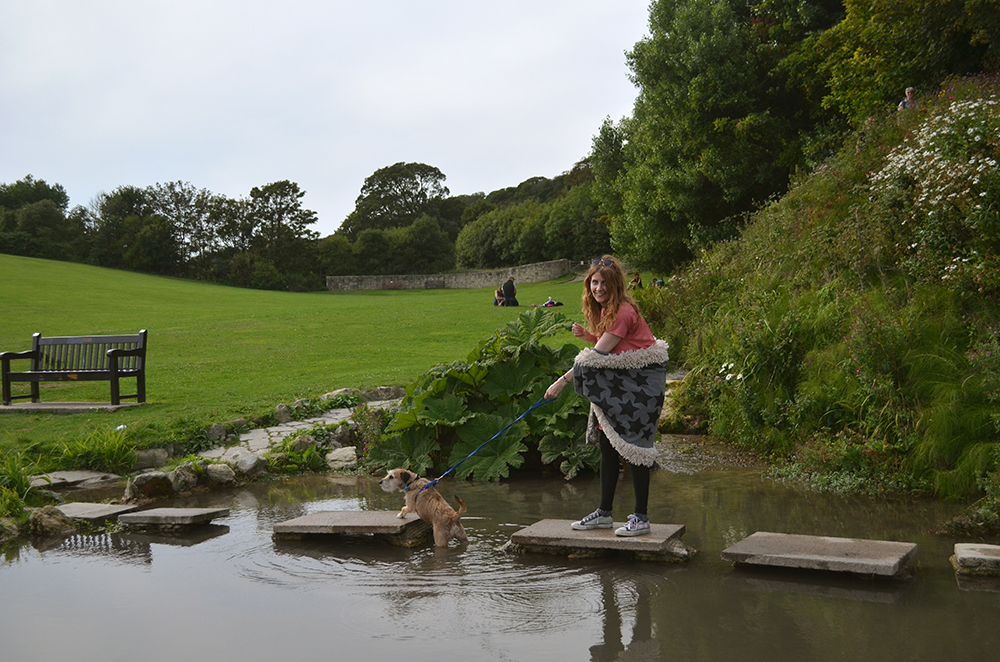 Read all about our editor-in-chief, Alison Jane's latest organic luxury adventures from where to shop and play in London for authentic sustainable luxury fashion to how to make the most divine, guilt-free organic pudding starring raspberries, bananas, and silky dark organic chocolate. Of course, life has its little hiccups, like AJ landing up in A&E with a kidney stone the size of a large walnut! But that didn't stop her from bouncing back and introducing you to the wonders of the pronut, discovering the most evocative perfume at Miller Harris and deciding that Coal Drops Yard really is the place to gravitate this summer, before the rest of the world catches on. Happy reading.
As I write this letter to you, It has been a singular month! One moment I was talking to a very inspiring group of women on International Women's Day, and exploring Coal Drops Yard. Less than 24 hours later, I was lying in a bed in Guy's Hospital, with a drip in my arm, being told that I had a very large kidney stone obstructing my right kidney.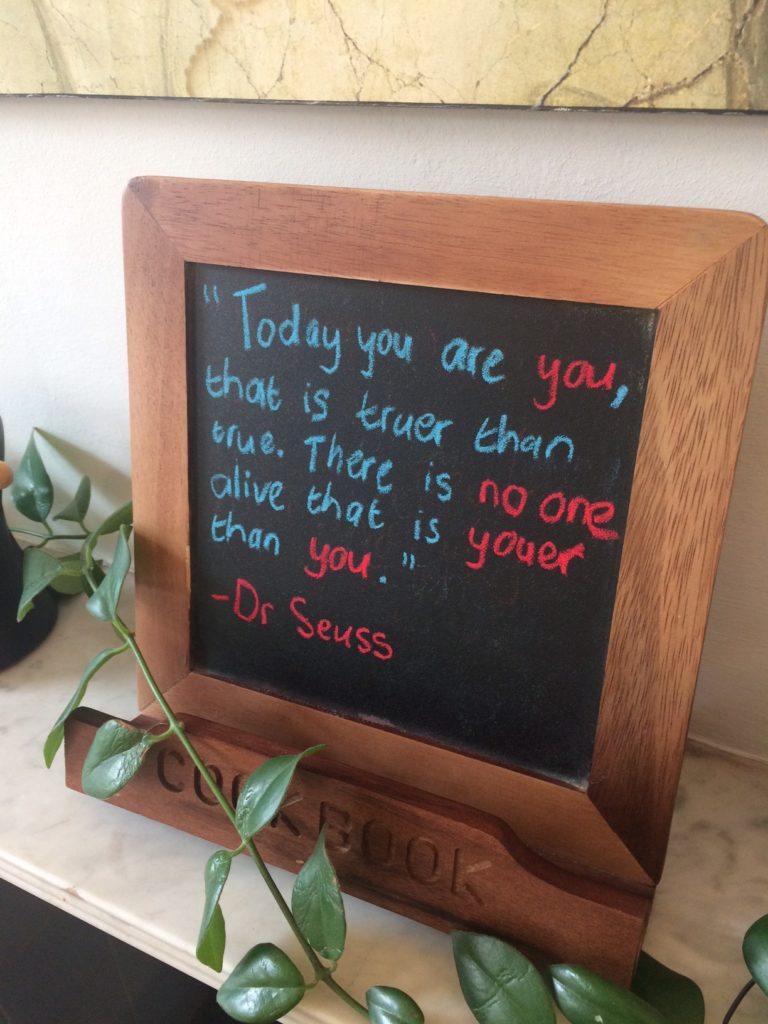 The skill, speed, and efficiency of my care and diagnosis was spectacular and deeply reassuring. If you develop a medical emergency, the NHS is the place you want to be. Now, I have a confession to make. There was a silver lining to being confined to a hospital bed for four days. I had time to decadently read a hardback book! I discovered Barney Hoskyns Joni Mitchell Anthology – Reckless Daughter in the hospital common room and enjoyed dipping into reviews about a singer-songwriter and environmentalist I have loved since I first heard Big Yellow Taxi on the radio – 'They paved over paradise and put up a parking lot'. Oh Joni, whatever must you think now about the state of our beautiful but broken blue planet?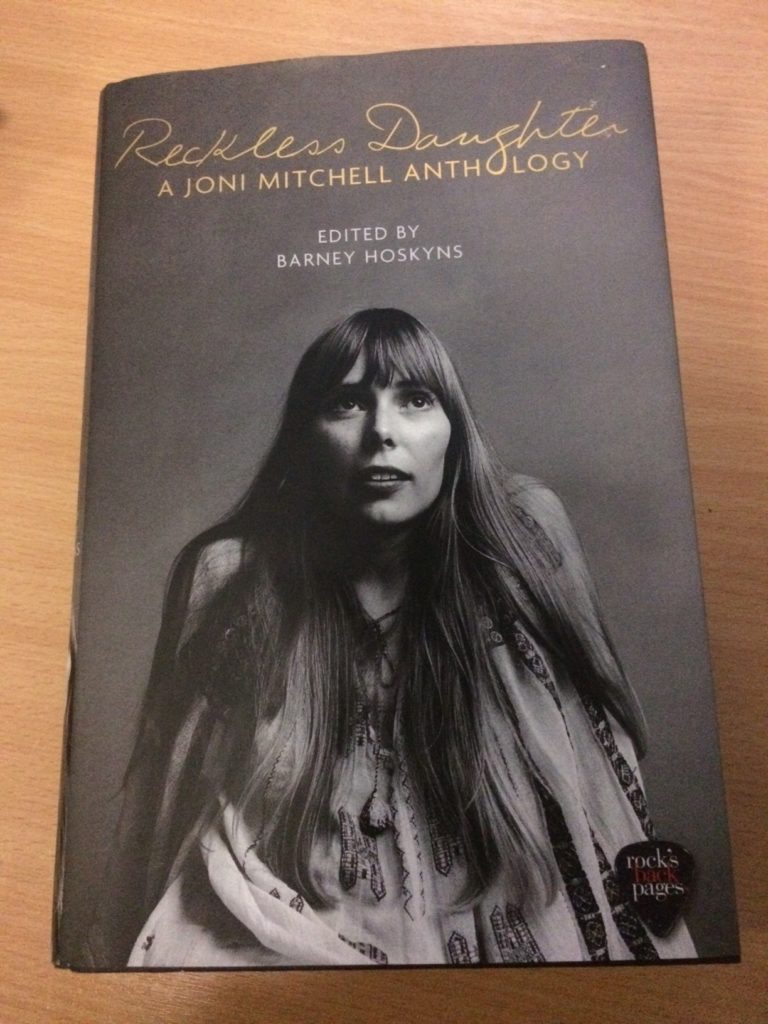 Four days later, I had a spectacularly large kidney stone zapped over 40 mins by a charming radiographer using a state of the art lithotripsy machine from Switzerland. With the right amount of pain relief, I was able to meditate my way through the shock waves whilst listening to Chopin, Mendelsohn and Debussy on Radio Three. Wow! What an improvement on my last hospital stay 15 years ago. Last time I had to scream for the pain relief and the machine was more like a cold war torture instrument.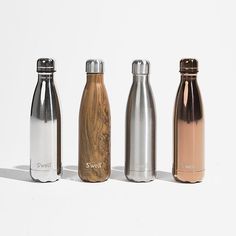 Yes, I have a problem with kidney stones. But this was my far the worst. I was born with a hernia in my stomach, and struggle to drink enough water. A friend who came to keep me company in hospital and bring me organic food rations also came up with the perfect solution to ensure I now drink my two litres a day – with the encouragement of an eco-friendly water bottle. I already have my eye on this chic gold example from Selfridges.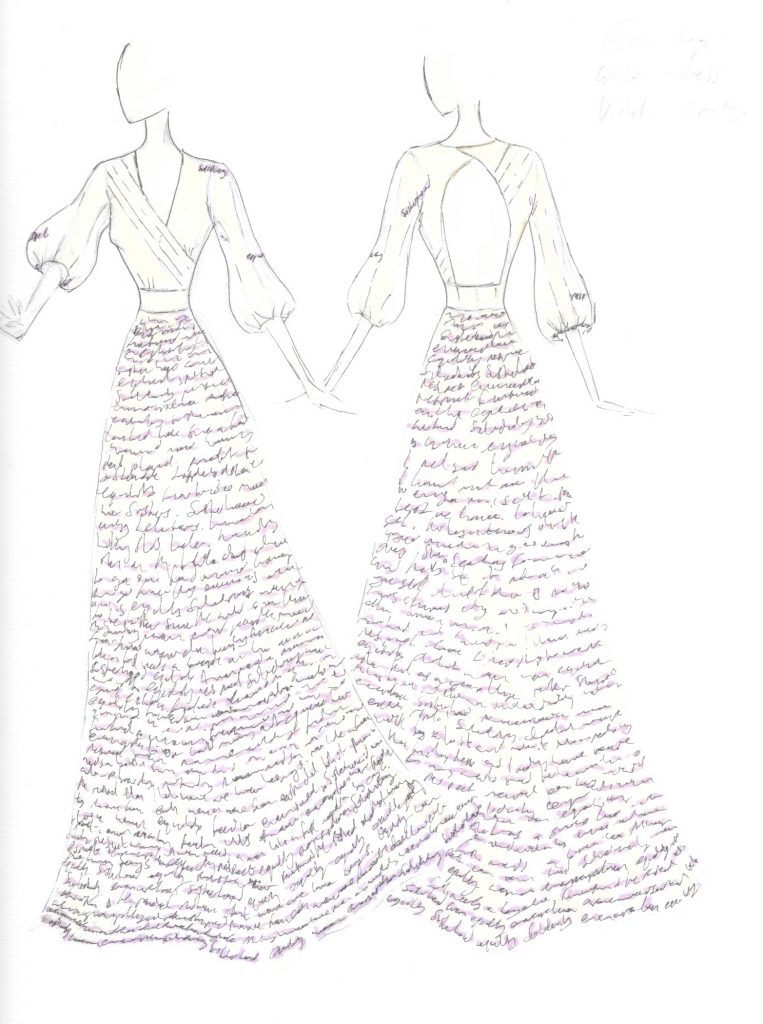 The day before I found myself in hospital, I spent a wonderful few hours on International Woman's Day with my good friend Lucy Tammam, London's first sustainable fashion couturier.  Lucy, a graduate of St Martin's School of Art, has a gorgeous slow luxury fashion atelier tucked minutes away from regenerated Kings X and elegant Bloomsbury. Her ethical luxury fabrics include silken organic cotton and lustrous peace silk. Lucy staged a delightfully informal open day for women to pop in and see the lustrous, peace silk one dress she has created as a compassionate work of art. The dress is slowly being hand-embroidered with messages of feminine empowerment from around the globe. If you would like to pledge and have a word or statement embroidered follow this link – One Dress Pledge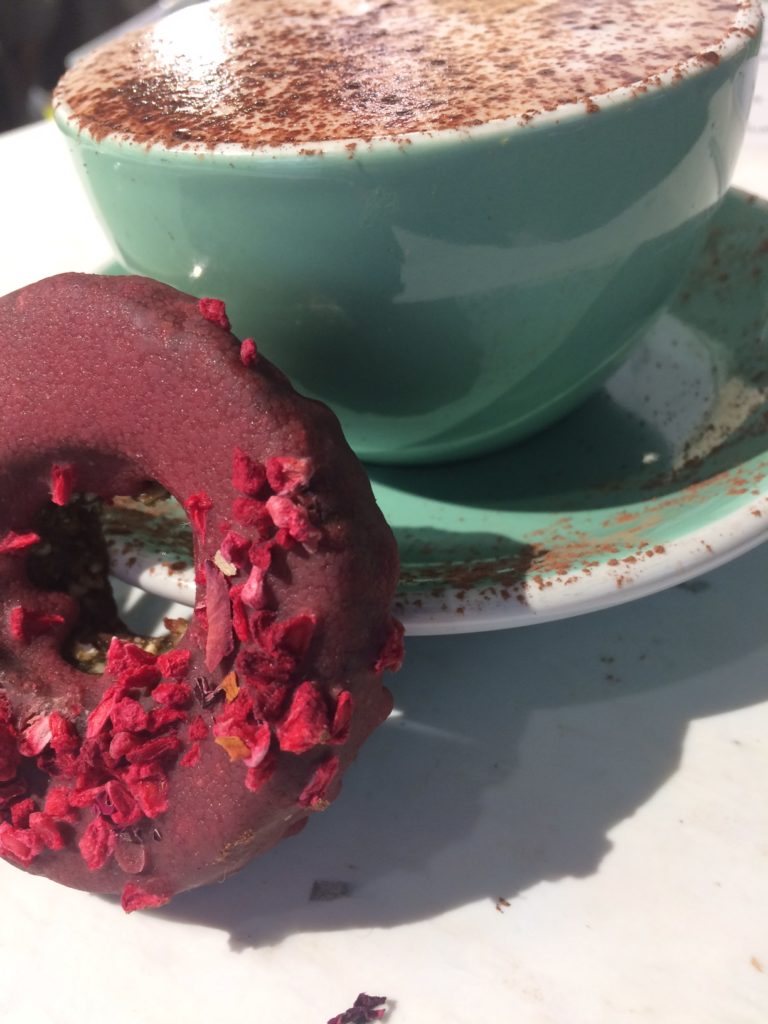 While I was in Kings X, I made a special visit to Coal Drops Yard, an exciting and eclectic new shopping and dining district nestled alongside the Regent's Canal. Go before for the rest of London and the world at large discovers this new N1 playground, just minutes from the international hustle and bustle of Kings X and Euston. It feels how Covent Garden must have been before it was colonised by the high street. I sampled a delicious organic pronut, garlanded with rose petals, and hot chocolate made with organic almond milk at Raw Press in Wolf and Badger, the place to discover an entire fashion galaxy of emerging slow and sustainable fashion talent.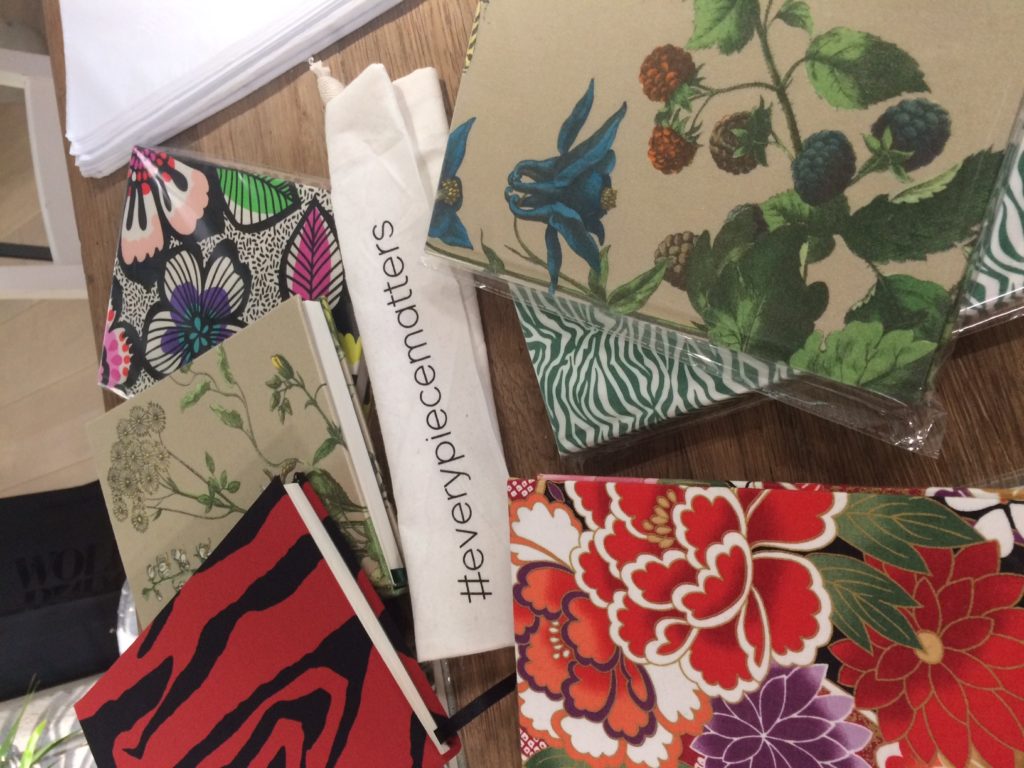 The homewares selection is a delight too, with upcycled notebooks by Kapdaa and blue and white china to treasure and collect, like this one featuring a rather charismatic cheetah.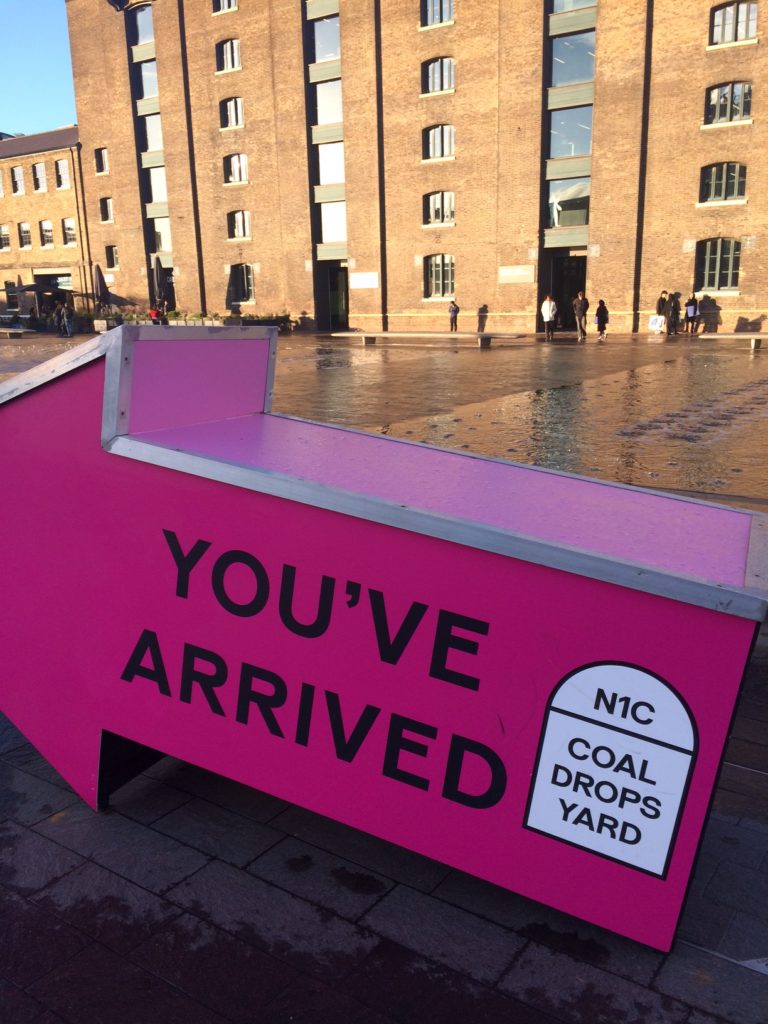 It's exciting to see that Hemingway Design is running a one of a kind treasure trove boutique, brimming with well-priced fashion treasures in aid of Shelter. Then, there was just time to waft around Miller Harris to find the perfect new scent – Tea Tonique – for the woman or man who yearns to be captivating, worldly and slightly unpredictable! I just adore the fact that it smells rather like a cup of really good tea.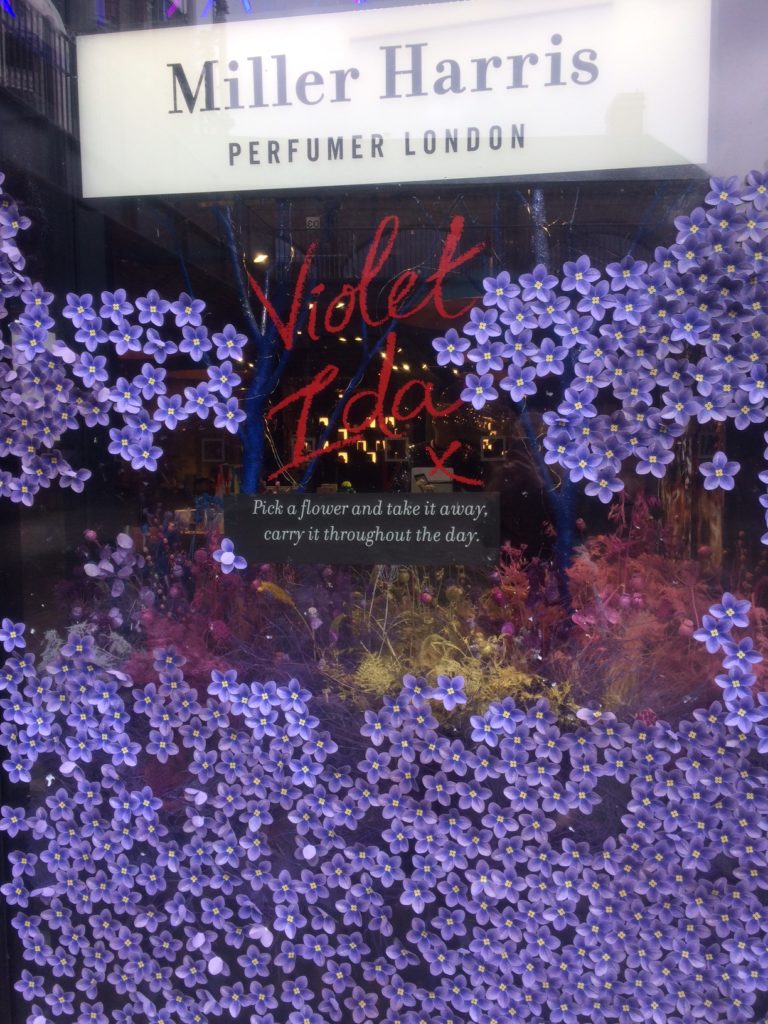 My health drama has really made me evaluate the way I work and live. It's time to work smarter, to not over work, and get back to the idea that doing what I love should be fun. To de-clutter my mind (and dining room come office with a view), I am going to get back on track and read Marie Condo. Her idea of sorting out one type of clutter at a time really does work and I find her voice very soothing.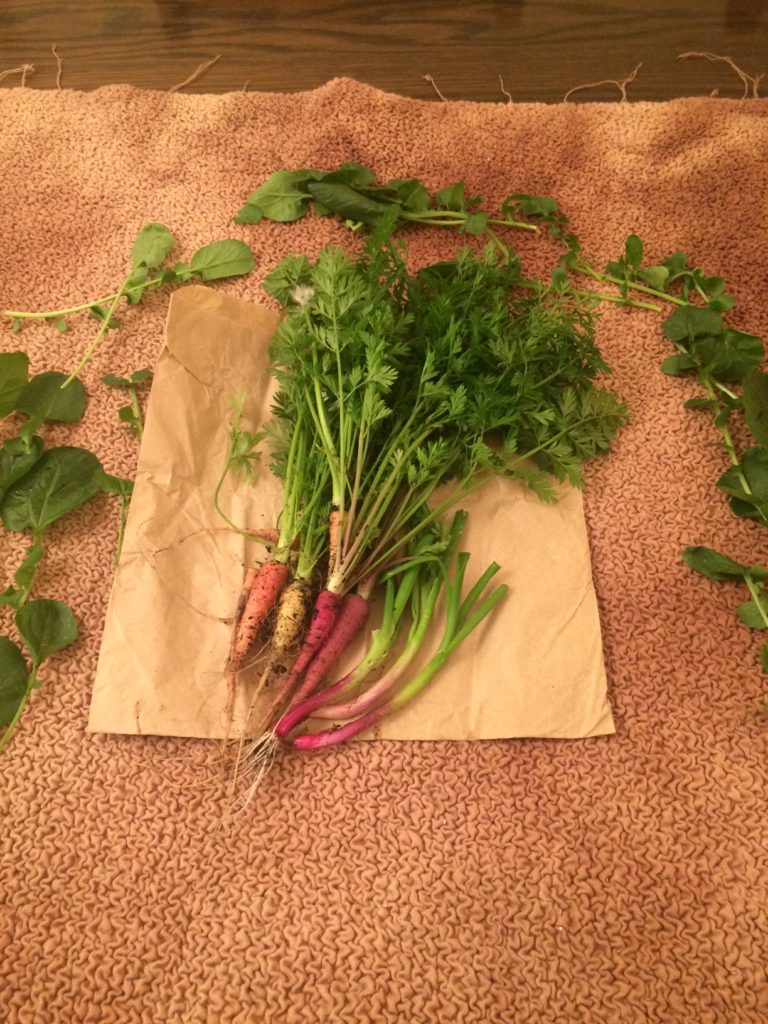 I am also going to start growing my own organic and biodynamic vegetables again and help two friends with their allotment patch. I successfully managed to grow deliciously organic tomatoes, exquisite baby strawberries, lots of delicious herbs from seed and rocket when I had a makeshift roof terrace in Chapel Market, Islington. Now, with my own small townhouse patch of garden, I should be able to transform my spring and summer cooking adventures with home-grown organic produce. And nothing on earth beats the pleasure of plucking jewel-fresh purple and organic carrots from healthy, happy soil and munching them naked, or with fluffy, creamy, just made organic houmous. It is remarkable just how different it tastes from shop- bought houmous, no matter how varied and exotic the ingredients.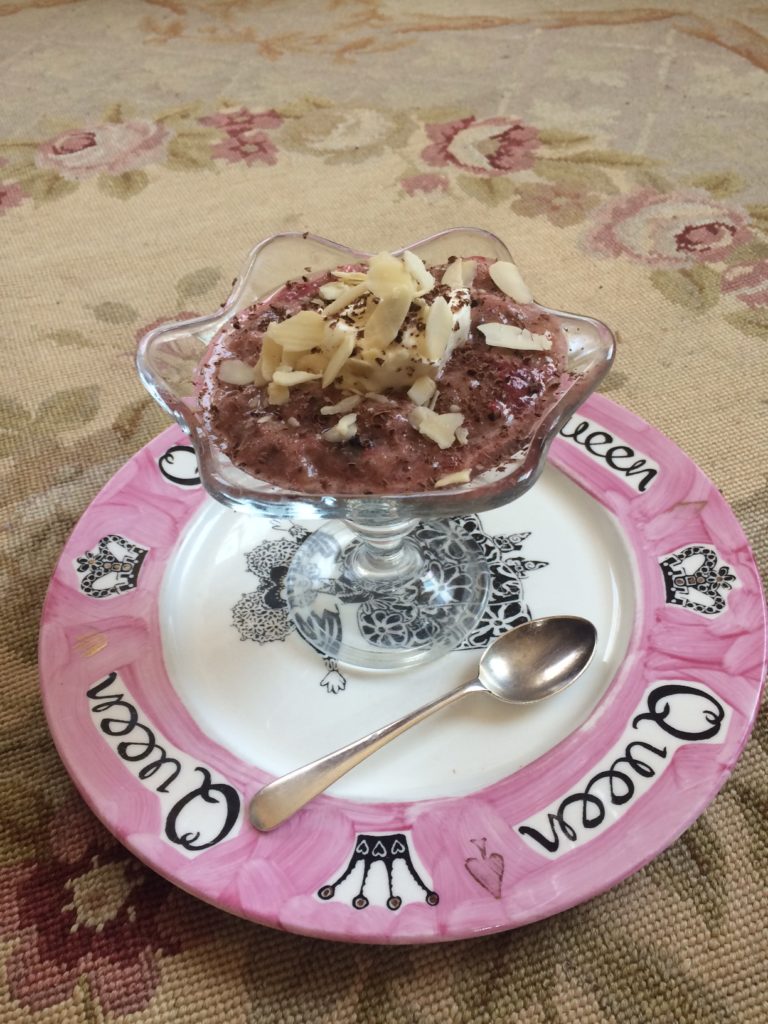 Now, to end this epistle, I am going to share an organic pudding recipe that I have loved since I spent an unforgettable evening with a doctor and chef from the celebrated holistic Mayr Clinic in Austria, where food as medicine garners fantastic results. Who doesn't love the classic Italian pudding raspberry semifreddo? How about the deliciously organic, guilt-free version?! Instead of cream, use two frozen organic bananas, slightly softened, with an equal quantity of organic raspberries or mixed organic forest fruits and berries. Blend the two ingredients together with a hand blender, add a small amount of raw runny honey to taste, pile into a pretty serving dish, and add a dollop of plain organic Greek or almond yogurt and shavings of dark organic chocolate and flaked organic almonds. The result is a sophisticated, healthy pudding to delight you and swish enough to serve at your next deliciously organic or biodynamic dinner party! Until next time Ethical Hedonists! Tweet to us @EthicalHedMag