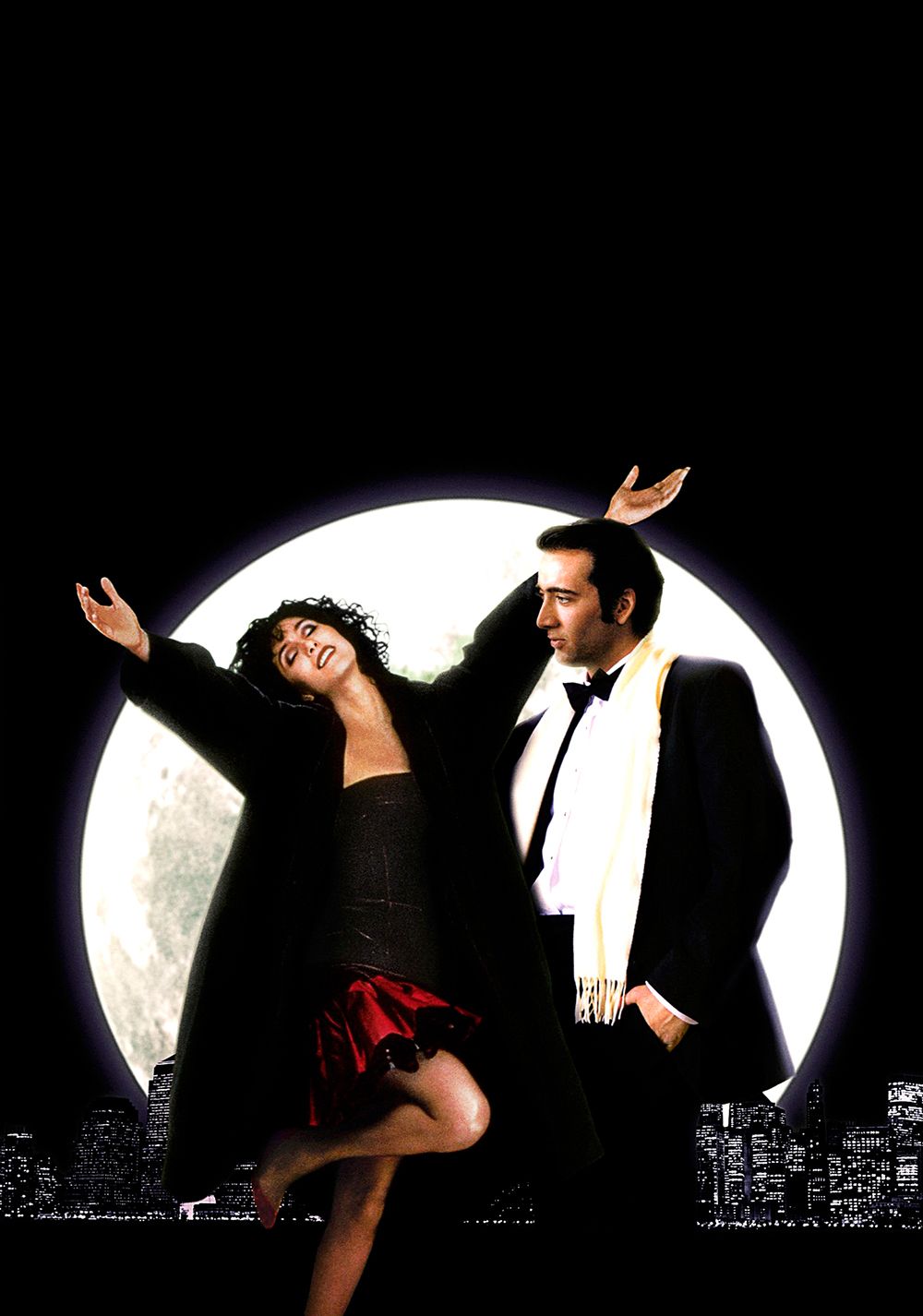 ‌                                            
Moonstruck
Moonstruck is the kind of film that should leave you shaken and enchanted and dancing around the house! If it doesn't, you are not human.  Cher garnered an Oscar for best actress as Loretta Casterini, an Italian-American widow whose life is stuck with an idiot mother's boy, Jonny Cammareri, until she is transformed by passion, hair dye, scarlet heels and giving herself permission to fall truly, madly, deeply, 'awful' in love with Nicholas Cage's wolverine, opera-loving, sensitive recluse.
Moonstruck,  It's The Godfather without the Violence
Moonstruck is like The Godfather, without the violence. Instead, it's an elegant comedy of manners and morals shot through with a sense of stellar stardust.
Of course,  it is a vehicle for Cher, the superstar to emerge from a Cinderella archetype, who suddenly gets a chance to shine, to live and follow her instincts. She excels at inhabiting all aspects of her character, and when she finally emerges from her chrysalis, it is an authentic and thrilling transformation.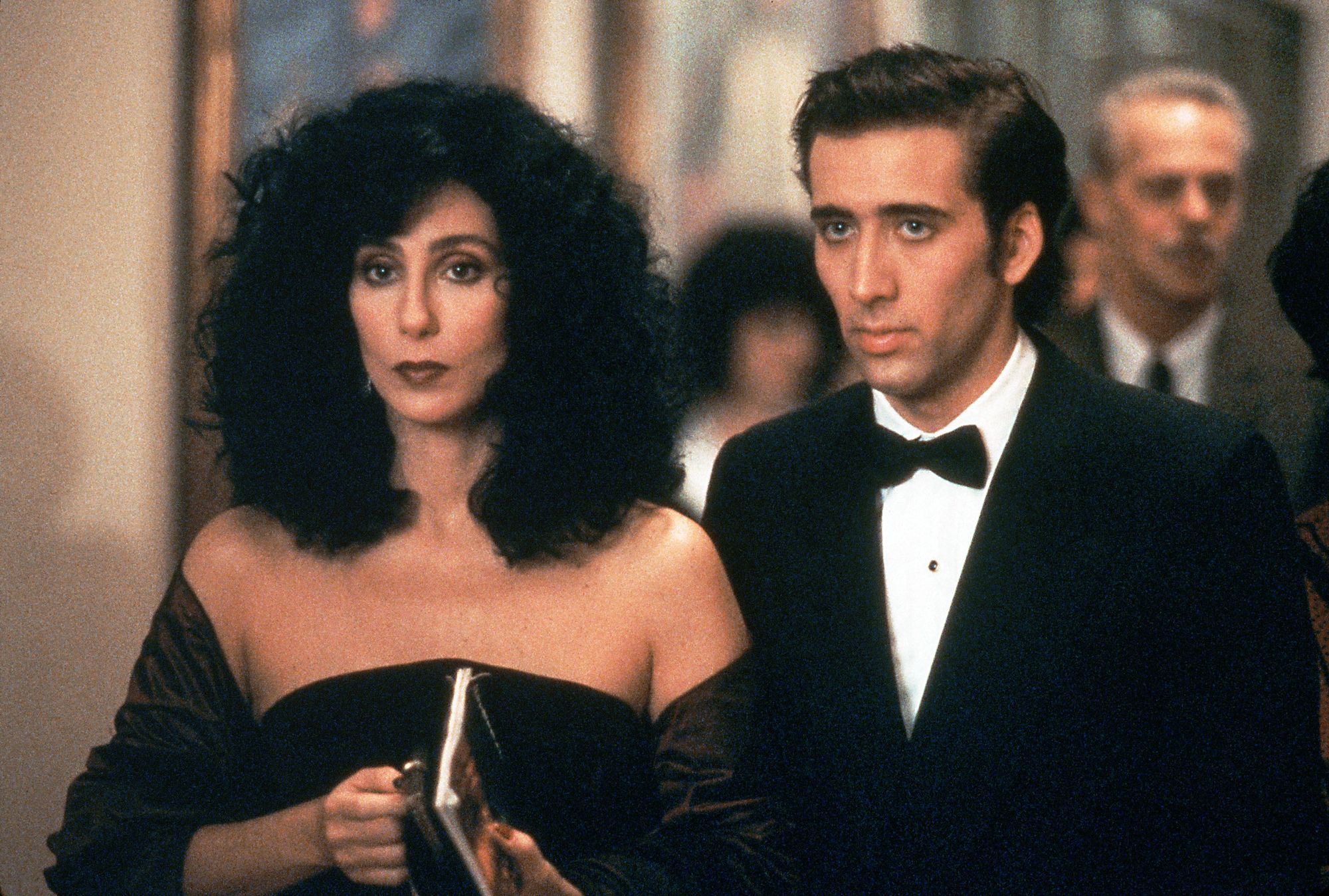 But hold on, what really turns this film into a masterpiece is the fizzing script and sour-sweet comic moments about love, family, infidelity, ageing, the power of transformation and a delirious sense of spooky Moonstruck magic. The New York skyline has never looked more twinkling.
‌Olivia Dukakis won best supporting actress as Cher's waspy, world-weary mother who discovers her husband has a mistress. The scene where she hangs out with the professor who serially dates his female students is wickedly funny with exquisite comic timing.
Moonstruck is all about a woman embracing her power, femininity and sensuality and the scene where Cher walks down a deserted Brooklyn street in scarlet heels with her glorious hair like a halo, feeling utterly alive after a night of giving herself permission to have it all is something to revel in wherever you are in life. It is also a reminder that you don't see Cher the superstar singer, you only see her character on screen and she is a woman to celebrate. That is talent and this editor is suitably Moonstruck!
Puzzle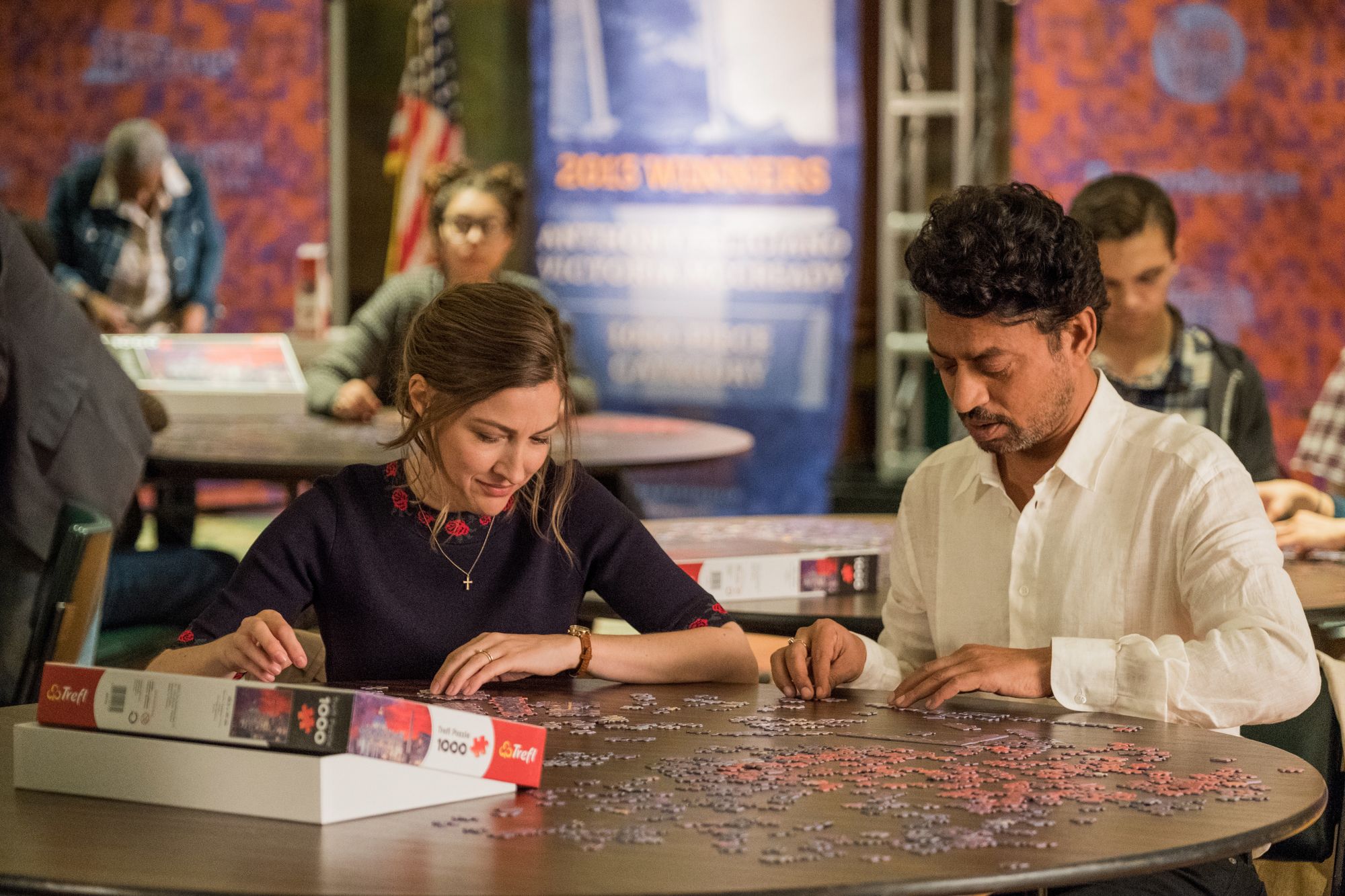 Who knew that being good at puzzles could transform the life of a down-trodden, middle-class housewife who suddenly collides with Irrfan Khan's kookily charismatic wealthy New York inventor and recklessly embarks on a double life?
Puzzle is a quiet, slow burn, affecting film about a woman's journey to self-discovery, love and freedom. Forget about the puzzles themselves, they are merely the vehicle for Kelly Macdonald to shine and audaciously discover who she wants to be.
Puzzle is about second chances, seizing sudden opportunities and the random nature of human connections. Macdonald's character is restless, bored and stifled by a mundane life that revolves around being the perfect housewife. It is clear she is bright and when she meets Robert, Irrfan Khan, she comes alive and as she begins to fall in love in love with him, she also starts to question why she didn't go to college or why she doesn't take an interest in the news and world at large.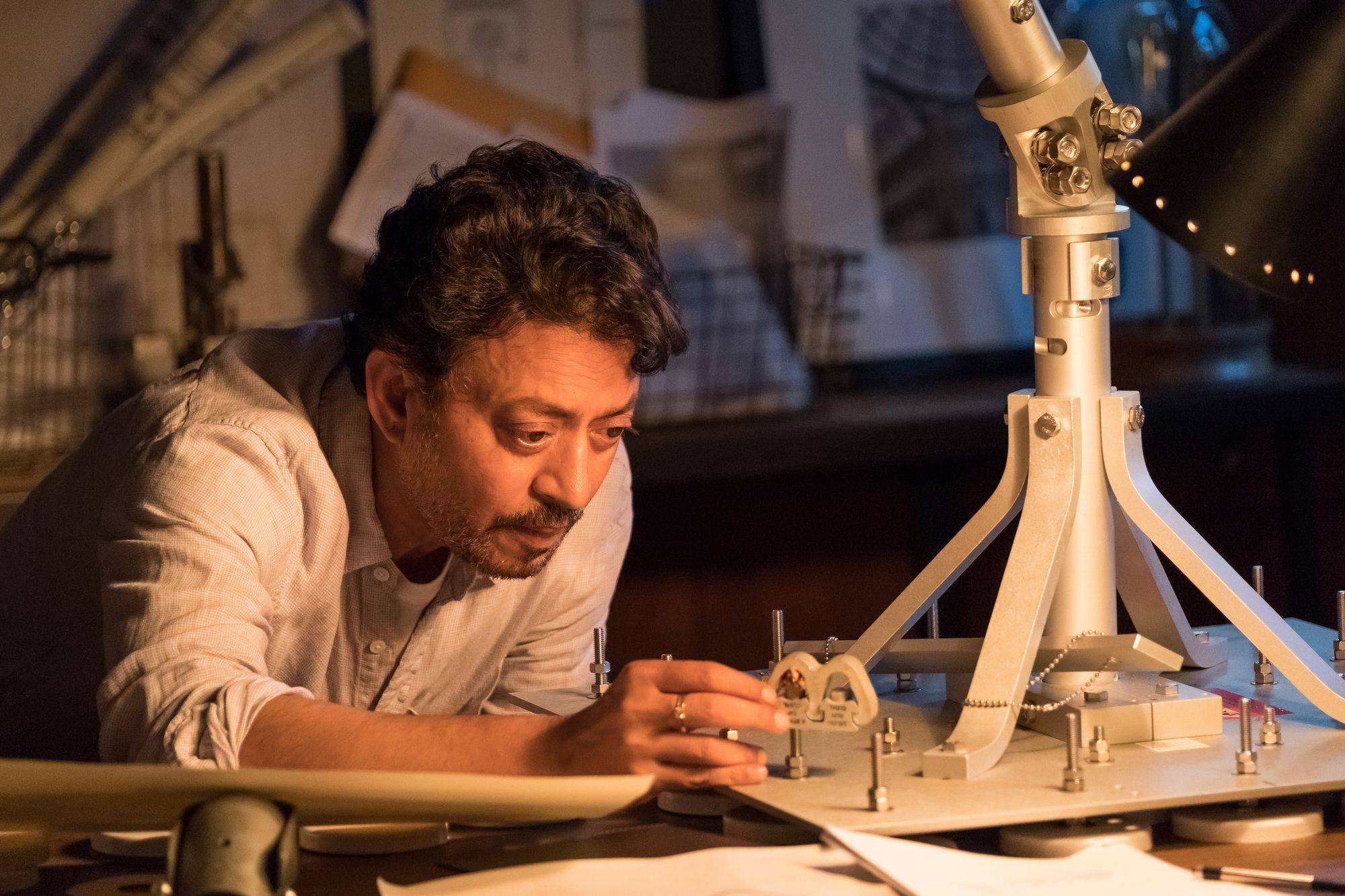 She yearns for something else but struggles to identify what that might be. Her life is transformed when she is given a puzzle for her birthday and she discovers that she is brilliant at complex problem-solving. There is something childlike about Macdonald's character as she begins to venture out beyond the narrow confines of a rigidly routine family life that is still dictated by the subtle oppression of conservative values, the Catholic religion and the patriarchy. But Agnes is not to be thwarted now. Suddenly, she is lying shamelessly, in order to rebel and break free from a life that leaves her frustrated, unfulfilled and angry. The question is how far will her rebellion take her?
Editor's note. Puzzle is Irrfan Khan's last English language film. The beloved and charismatic actor lost his battle with cancer in 2020.  His personality lives on, notably in the marvellous love story The Lunch Box.
Copenhagen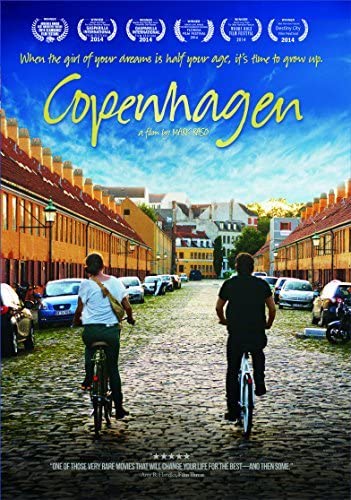 ‌Copenhagen is a coming of age rom-com that delights with the performances of its leads - Gethin Antony and Frederikke Dahl Hansen. Hansen is quite remarkable as Effie, a sweetly insouciant, effervescent schoolgirl who humanises Anthony and helps him get over his anger and lack of humanity.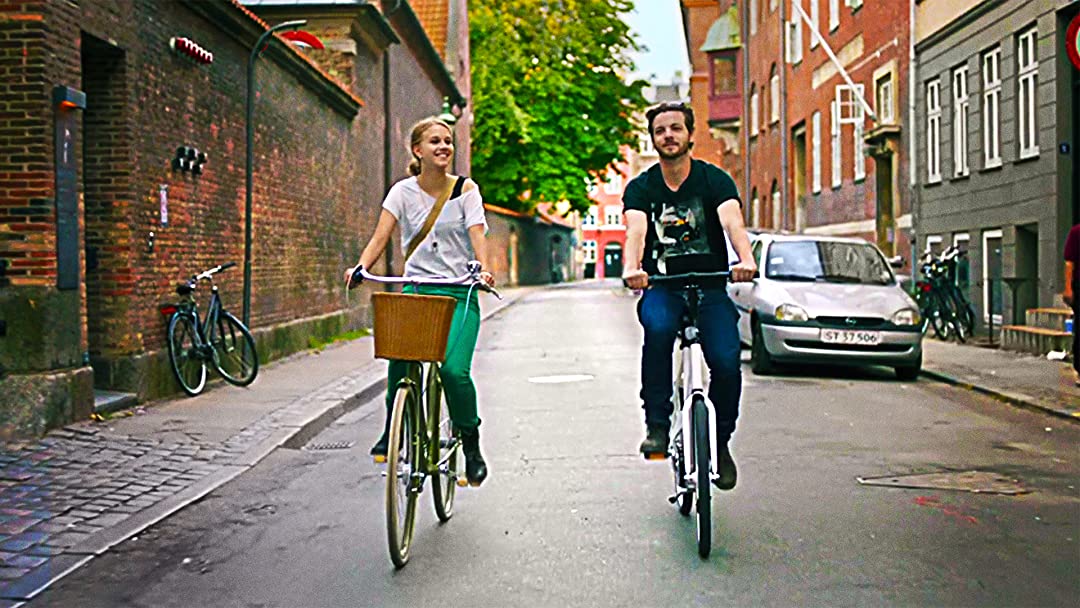 ‌ Along the way, they explore and bicycle around the city of the Little Mermaid and the Museum of Glyptoteket. The film distils what it means to be young and to experience life as a never adventure and banquet of experiences.  At the beginning of the film, Anthony's angry young man is an 'asshole' who is looking for the grandfather who deserted his own father who in turn deserted William. Through his almost magical meeting with Effie, he is changed. Ultimately, he is also tested when he discovers that his companion and playmate is still at school and he is in love for the first time in his life. How will he handle this moral dilemma when his soulmate is a precocious fourteen-year-old?
Letter from an Unknown Woman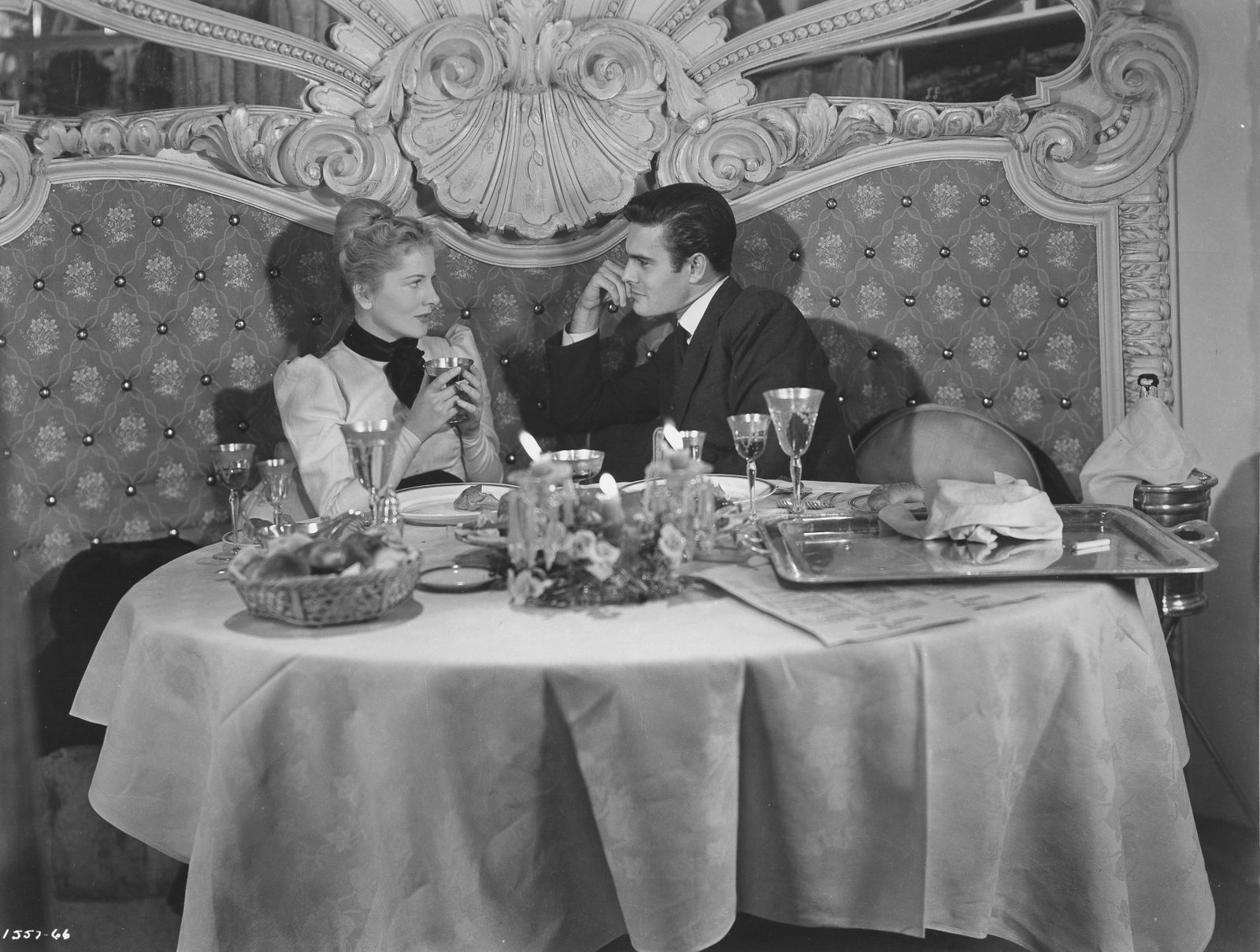 Joan Fontaine is mesmerizing as Lisa the doomed and obsessive teenage girl whose entire life is consumed by a tragic, delusional and unrequited love in Max Ophuls celebrated 1948 masterpiece Letter from an Unknown Woman.  The object of Fontaine's girlish affections is Stefan, Louis Jordan's itinerant, playboy pianist played with suave, bright, coldness and reptile opportunism by Louis Jordan.
At times it is hard to watch Fontaine make herself reckless and miserable for a man who doesn't even notice her until one tragic, brief encounter, which leads to a cruel, disturbing seduction scene in a deserted fair and the inevitable birth of a child nine months later.
Lisa's family manage to avoid a scandal by marrying her off to a wealthy older man who accepts both mother and child. For a moment, it seems that Fontaine's character has put her obsession behind her until the night she attends the opera and sees Stefan again.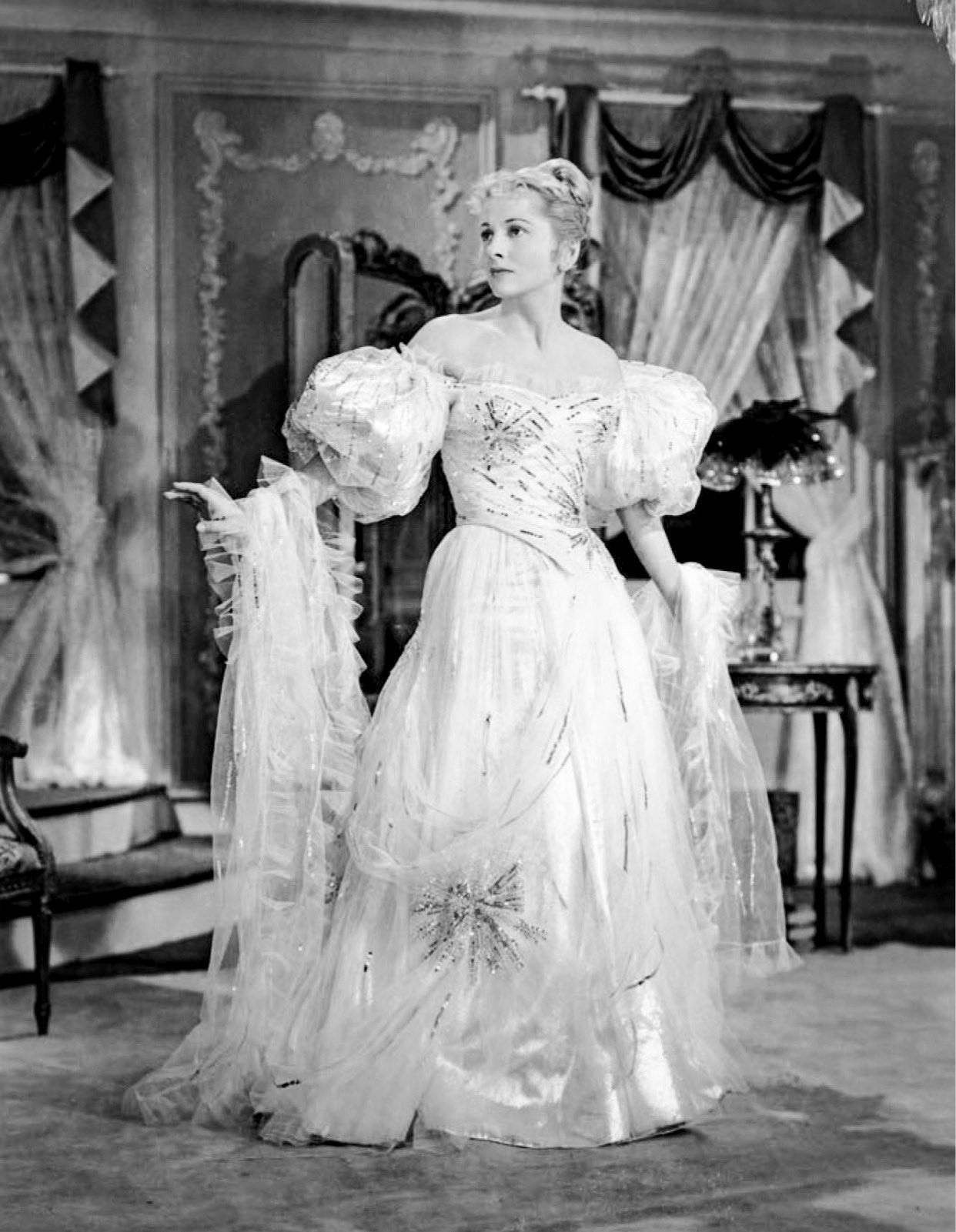 The costumes and set are fin de siecle and utterly ravishing.
Immerse yourself in the winter beauty of Vienna which mirrors Fontaine's heart which remains trapped in a cold, frozen wasteland of her own terrifying imagination.
Watch Letter from an Unknown Woman
A Little Chaos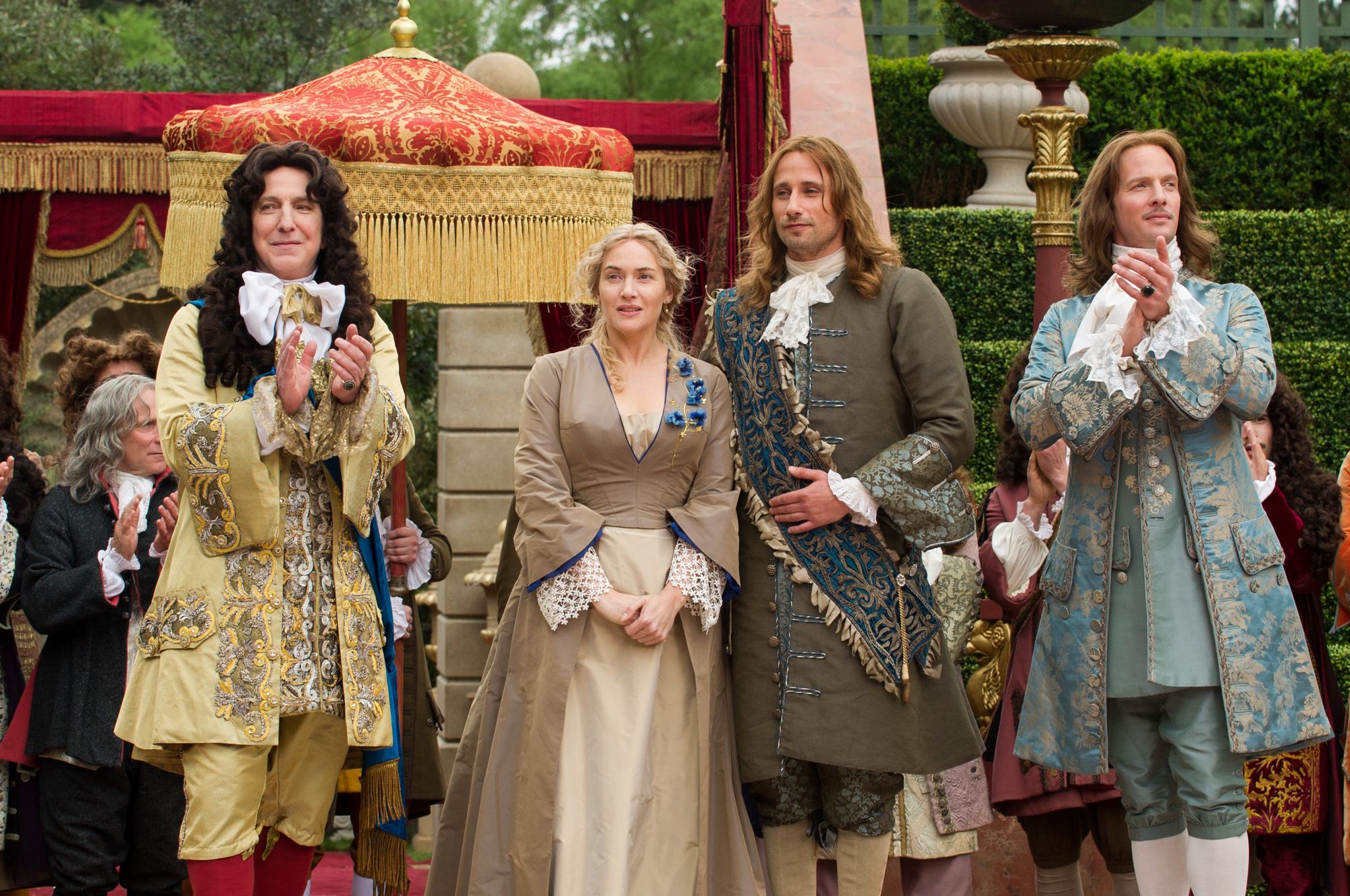 ‌A Little Chaos, starring Kate Winslet, Matthias Schoenaerts, Alan Rickman, Stanley Tucci and Helen McCrory is a delightful film that seems to have annoyed a few male film critics. I can't think why. Perhaps it's because it's a thoughtful, intelligent film that is pleasingly devoid of graphic sex, action or violence.
Subtle, Restrained and Intelligent
Kate Winslet delivers a performance that is restrained, intelligent, subtle and as pleasing as the gardens she allows to quietly run riot. She plays a widowed gardener with modernist, daring, naturalistic ideas who is hired by Louis XIV's head gardener Le Notre, to work on a new water feature at Versailles.
There is a slow intensity between Winslet and Shoenaerts which is believable between a widow and a good man who is unhappily married to Francoise (Helen McCrory.) They take time for friendship to bloom and turn to love and for Andre to be captivated by Sabine's artless beauty, intelligence, empathy and talent.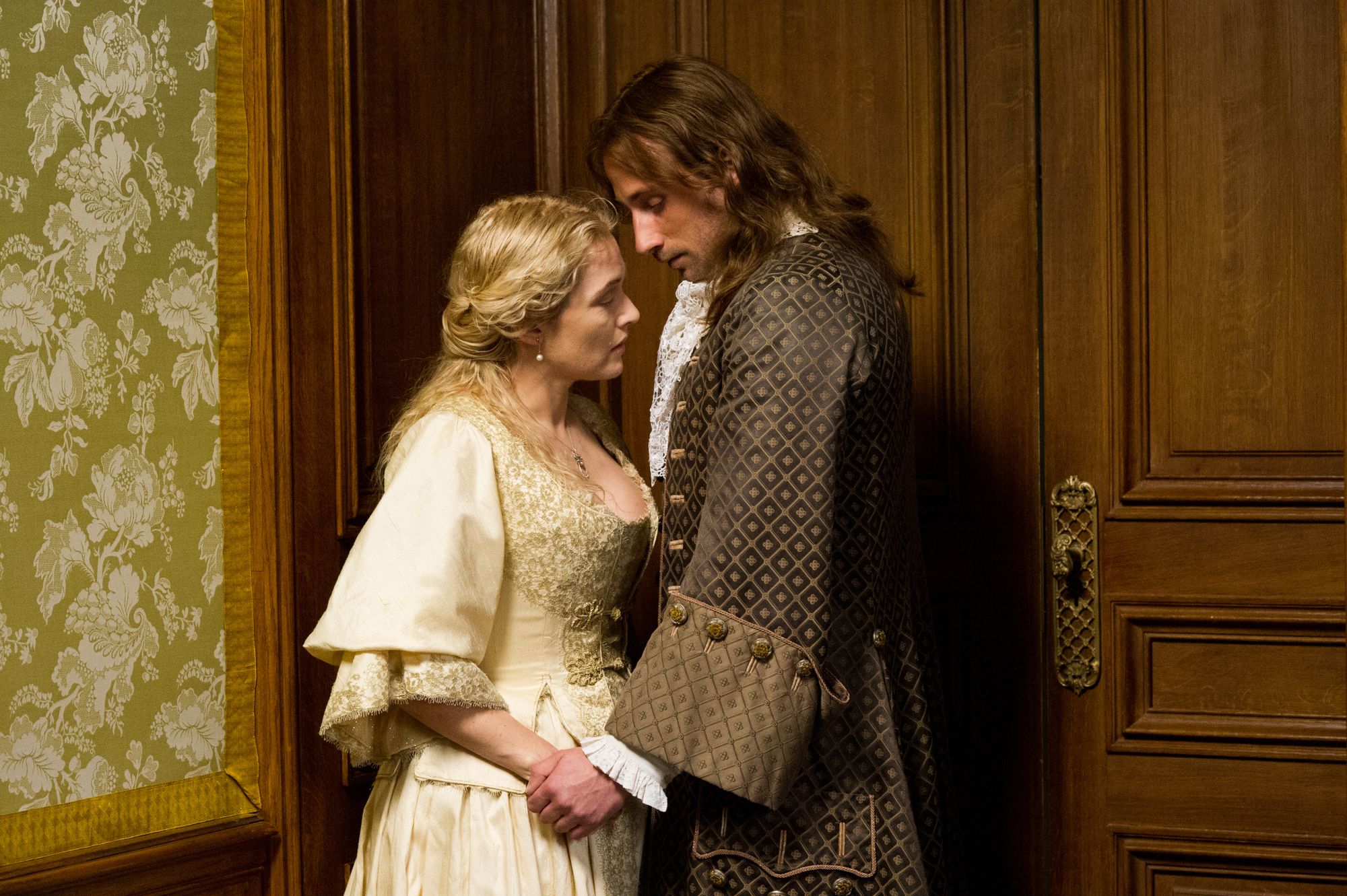 The scenes where she has a quiet tete a tete with the king, away from the court is also a highlight, and the late Alan Rickman makes a marvellous Louis XIV, burdened by kingship, women scheming to climb into his bed and the hothouse Machiavellian machinations at court, to which Winslet remains entirely a rare, lovely innocent abroad.
Sliding Doors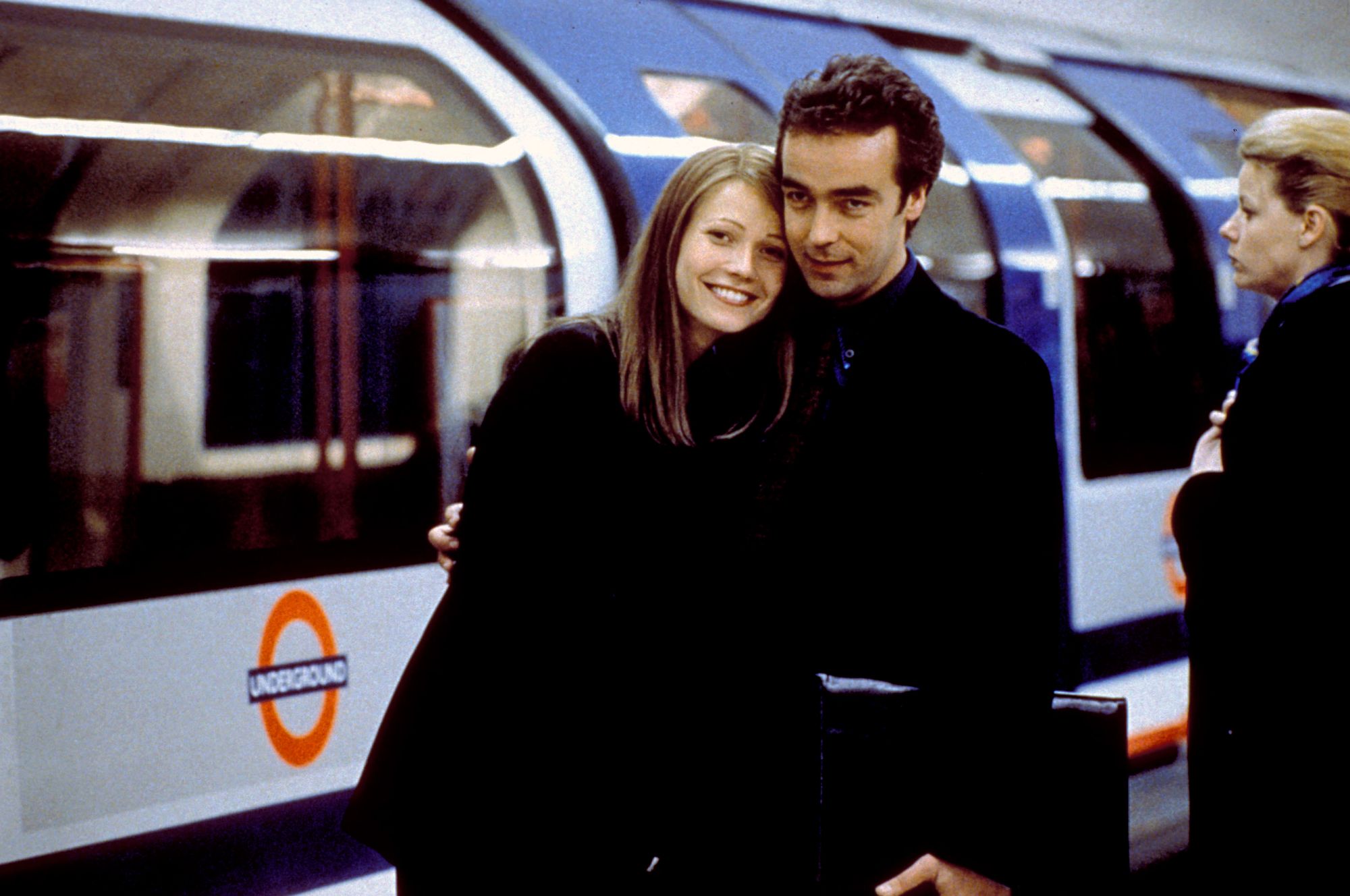 Sliding Doors asks how much of life and what happens to us is completely random? Gwyneth Paltrow plays Helen, a nineties career girl whose life hangs on whether she catches a train or not after being fired from her job.
If we put aside Paltrow's attempt at a London twang, which is decidedly odd, this low-budget rom-com/farce charms because of the chemistry between Paltrow and John Hannah and because the film relies entirely on the actors and the script and a sense of tension, magic and charm.  
Paltrow is likeable and authentic as a thirty-something Londoner who is keeping her cheating, feckless boyfriend while he carries on an affair with his crazed ex-girlfriend played with borderline personality disorder venom, cruelty and intensity by Jean Tripplehorn.  
It's good to see Paltrow in a quirky, low budget British film directed by actor turned director Peter Howitt before Shakespeare in Love and a plethora of Hollywood action films.
I Capture the  Castle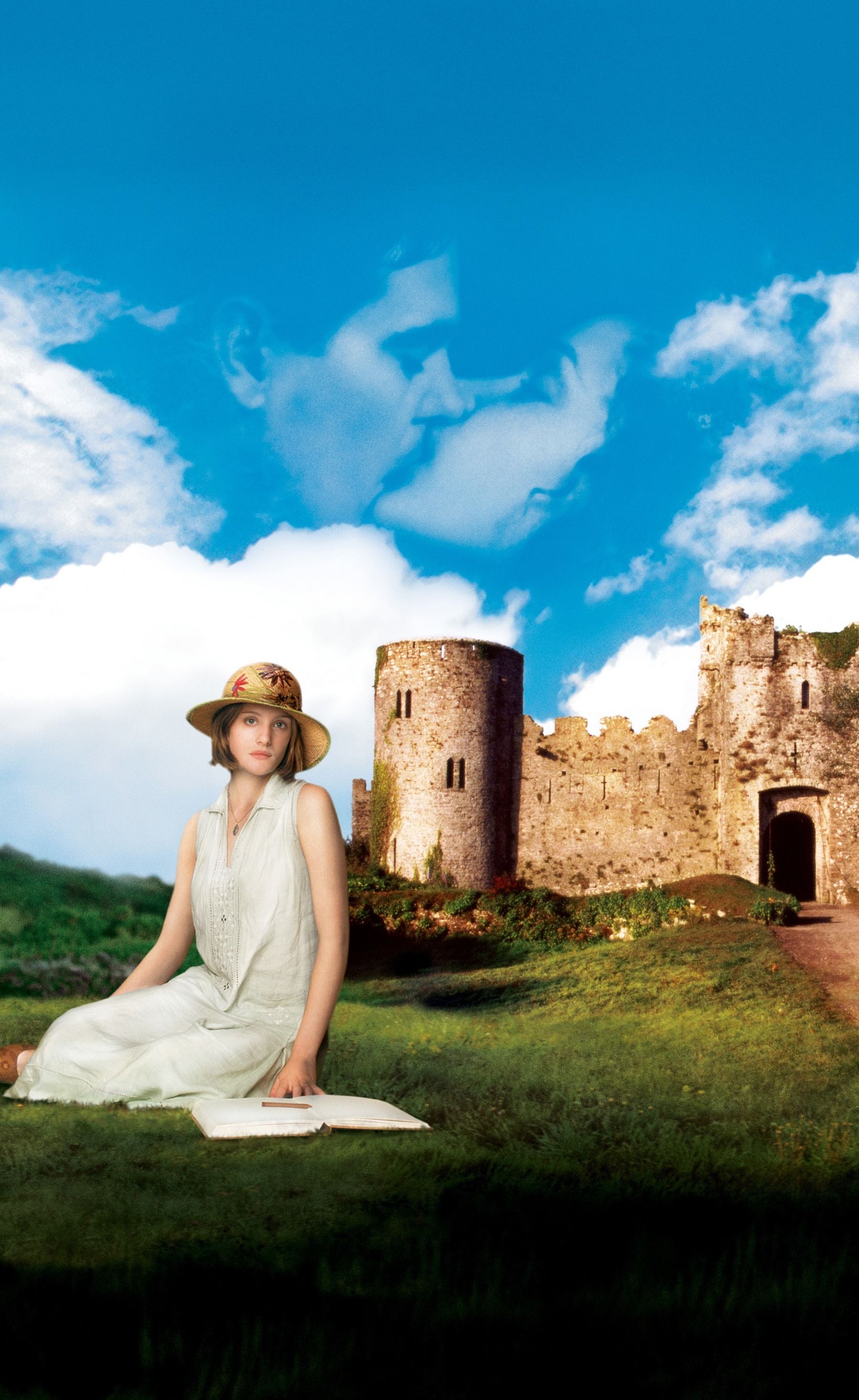 I Capture the Castle based on Dodie  Smith's magical coming of age, love letter novel set in the thirties, is the kind of film any hopeless romantic should watch alone, late at night, dressed up to the nines to rekindle a sense of wonder, delight and a love for life.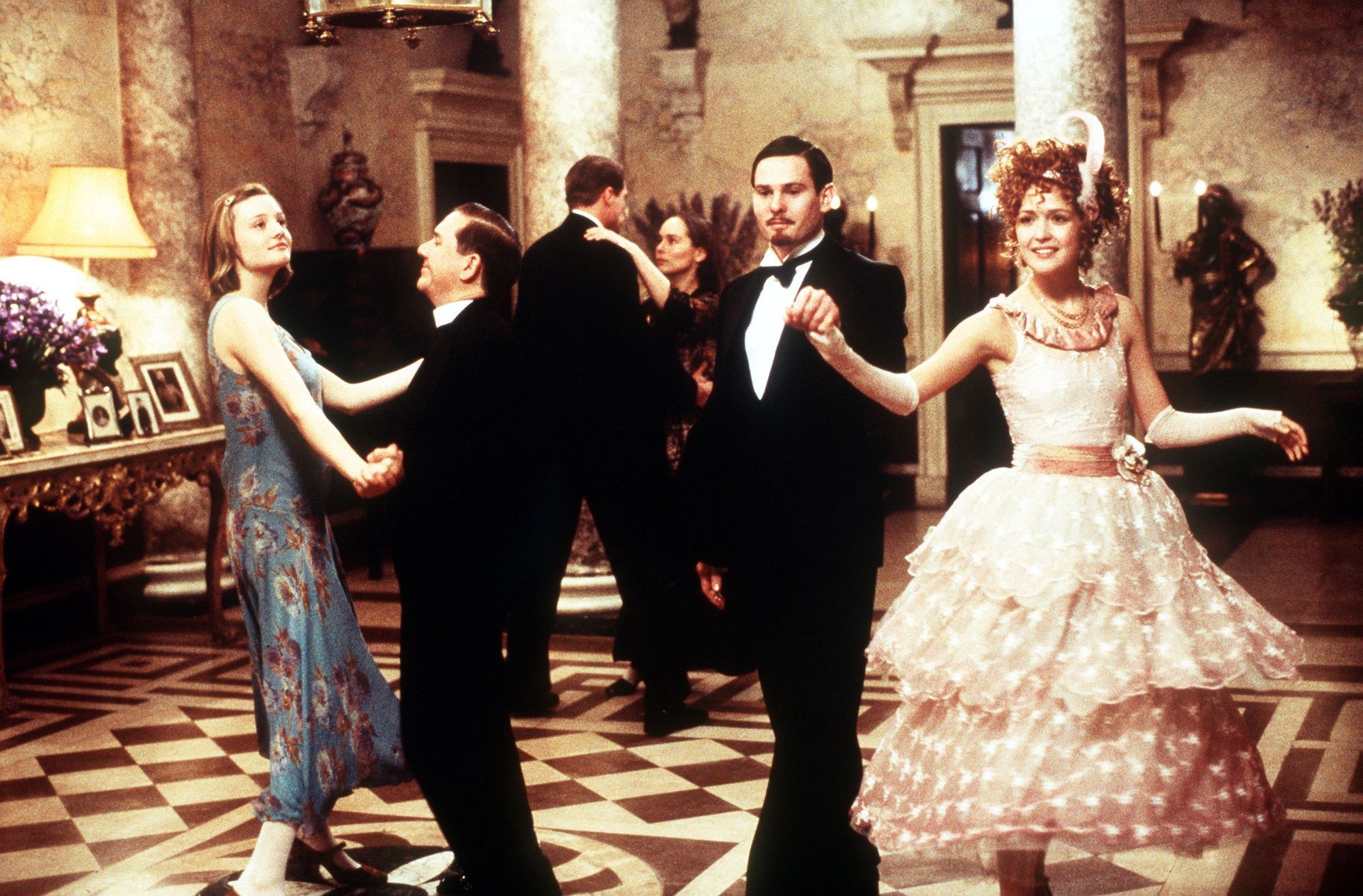 Romola Garai is feverishly perfect as the novel's heroine and charismatic narrator. The film captures the giddy rush and impatience of teenage hormones and longing for life to begin. Even with the seemingly insurmountable obstacle of being marooned in a leaking wreck of a castle with a depressed, reclusive father, played with authentic introspection by Bill Nighy and no honey or bread for tea.  Forget Downton Abbey, which  I find so contrived and ridiculous at the time, this is a far more authentic foray into class and the brutal social divide that didn't leave much room for mobility, except for the beautiful or exceptional. It's also a delicious ode to English eccentrics, to whimsy, lipstick and a trip to Simpsons of Piccadilly.
Ophelia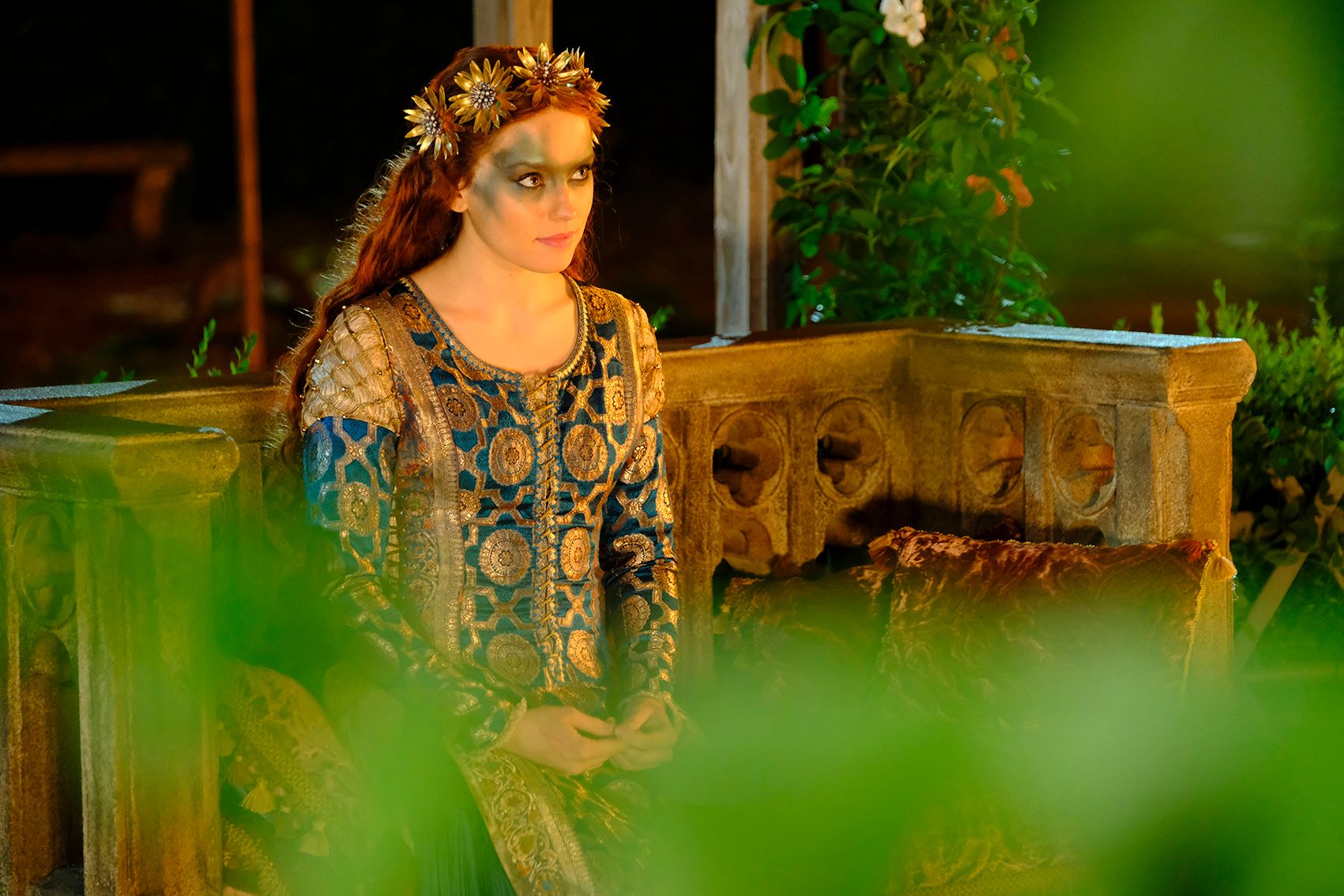 Ophelia is a vehicle for not one but two leading actresses - Daisy Ridley as Ophelia and Naomi Watts as Gertrude in a film that is as beautiful and sumptuous as a Medieval tapestry that will transport you to the castle of Elsinore.
Based on the novel by Lisa Klein, the film explores Shakespeare character Hamlet from the perspective of Ophelia and transforms her story.
The film is staged with a sense of fecund magic, enchantment and naturalism and both actresses deliver very strong performances which make up for a screenplay that falters at times and treats the men as one-dimensional characters. Ridley plays Ophelia as a fearless woman who is open, passionate, completely without artifice and stronger than the men. While Watts fascinates as the complex, multi-layered, more worldly Gertrude who allows herself to come under the spell of Clive Owen's murderous Claudius.
The  Mother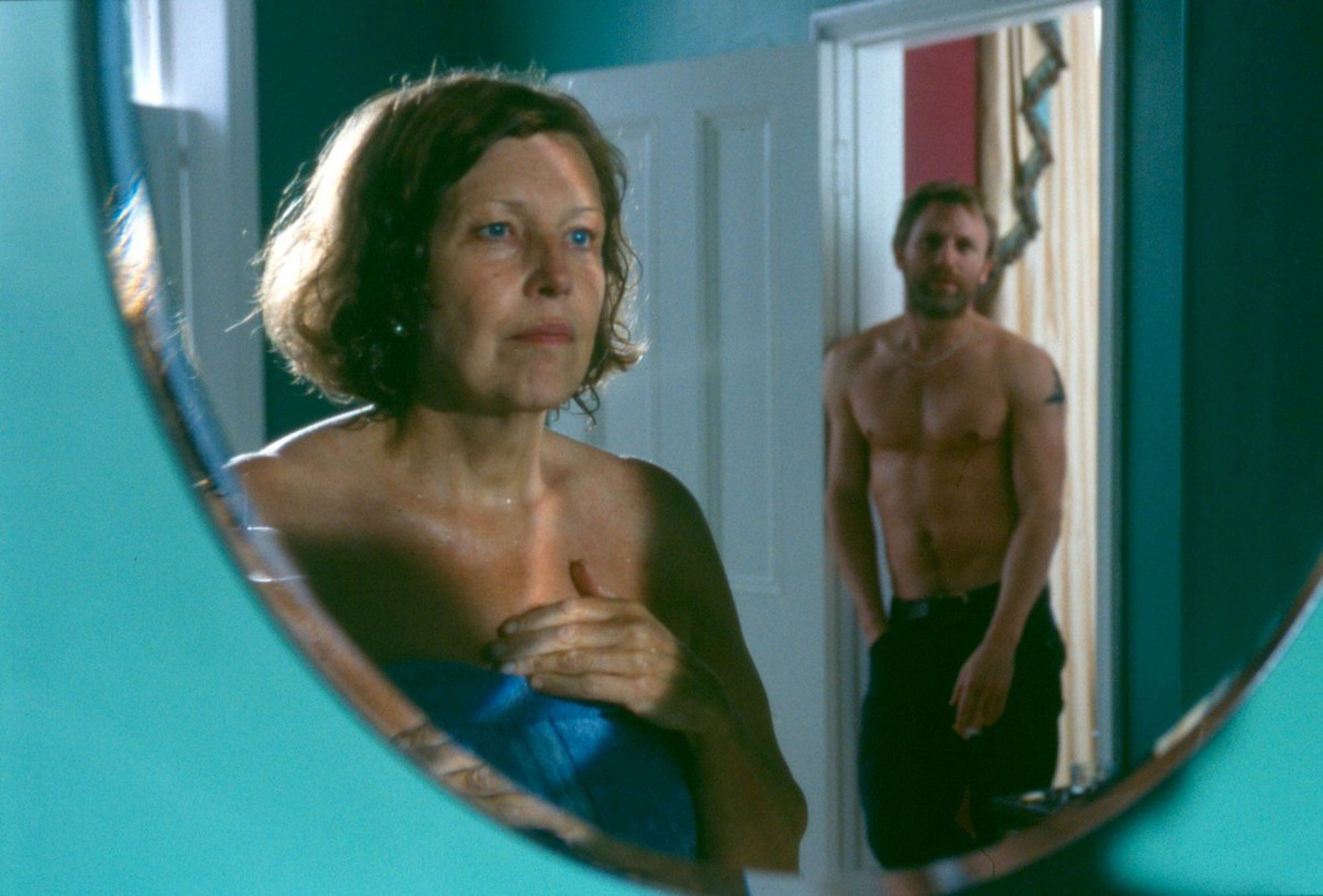 The Mother is Anne Reid's film. The film explores a cultural taboo that hasn't been explored well since Anne Bancroft played Mrs Robinson in the Graduate. A sexual relationship between an older woman and a younger man.
Reid has a visceral, passionate affair with her daughter's on, off boyfriend Darren, played by Daniel Craig, with humanity and a total lack of prejudice before James Bond came to call. Reid is mesmerizing in the way she pursues Craig, with selfishness and a hunger for life, experience and wild abandonment after the death of her husband.
There is barely anything to like about her character. She pursues her desires to the detriment of her painfully insecure daughter. However, her actions are in defiance of her own children who are ageist, materialistic, superficial and really quite horrible. If a man can discard a wife to marry a woman half his age, why shouldn't a woman be able to do that too?
And finally...
Queen  of the Desert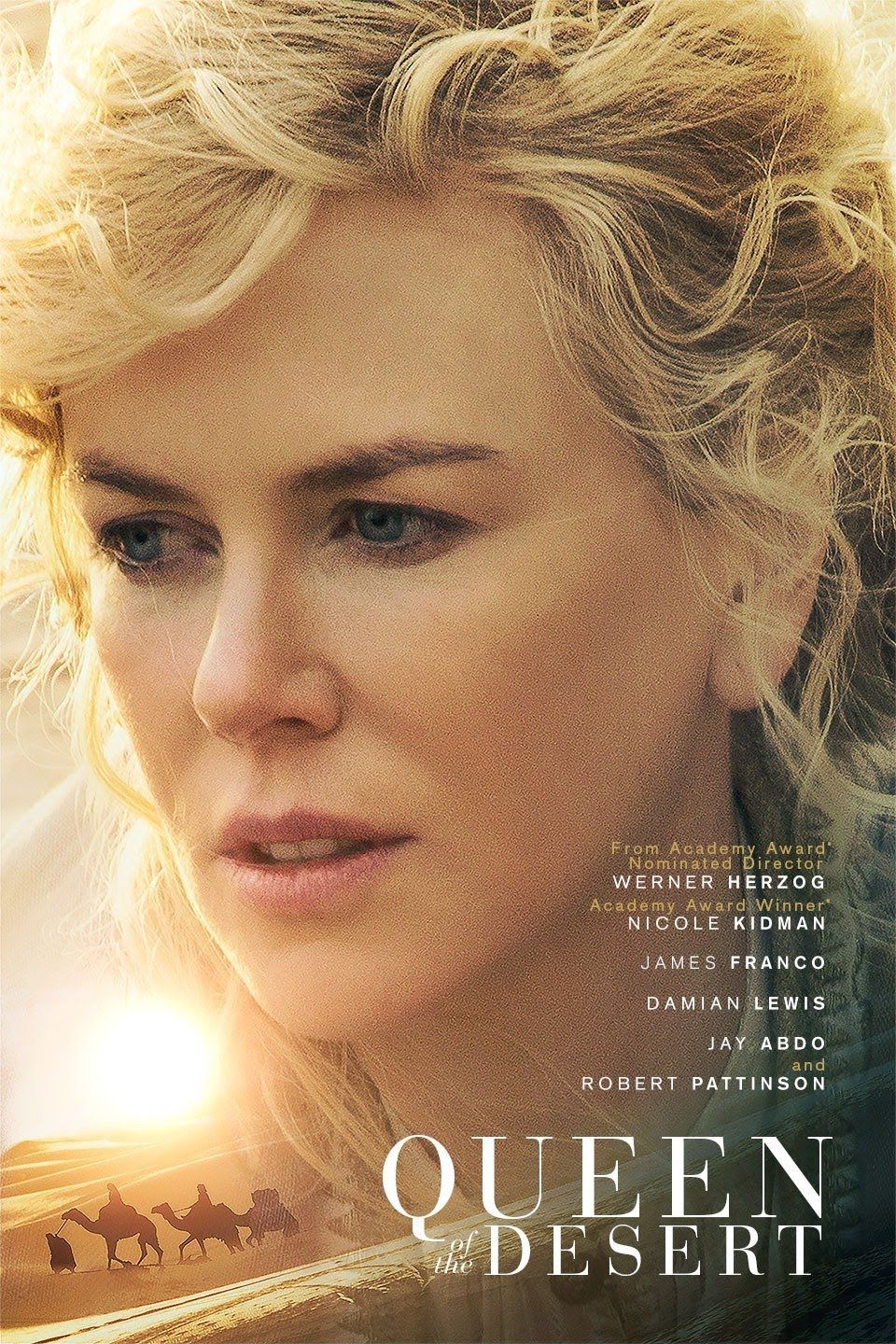 Queen of the Desert should be a film masterpiece. Instead, this biopic of the remarkable life of explorer, archaeologist and orientalist Gertrude Bell starring Nicole Kidman and Damian Lewis is a noble failure.
Of course, it is going to suffer from comparison with Sir David Lean's Lawrence of Arabia and sadly, it just doesn't have the sweeping grandeur or ensemble brilliance of one of the greatest films of the 20th Century.
A Crusade  into the Desert to Feel Free
Nicole is more than capable of holding her own as Gertrude, but the film feels small with such a rich seam of historical material and the scenes where Gertrude goes off into the desert don't feel epic or magical enough. However, the film does succeed as the story of one woman's fearless crusade to feel free, to live like a man and to throw off the constraints of her sex.
A  Clever, Fearless Woman Ahead of Her Time
The love of Gertrude's life, Colonel Doughty Whiley is played by Damian Lewis who imbues the man with a tragic, shimmering nobility as he prefers to die in the carnage at Gallipolli rather than live without the woman he has come to admire and love for her beautiful mind and fearlessness. While Robert Pattinson dares to take on the role of Lawrence Arabia and offers an intriguing, playful, witty portrait of the man Peter O'Toole turned into a mythical crusader and champion of the arabs.