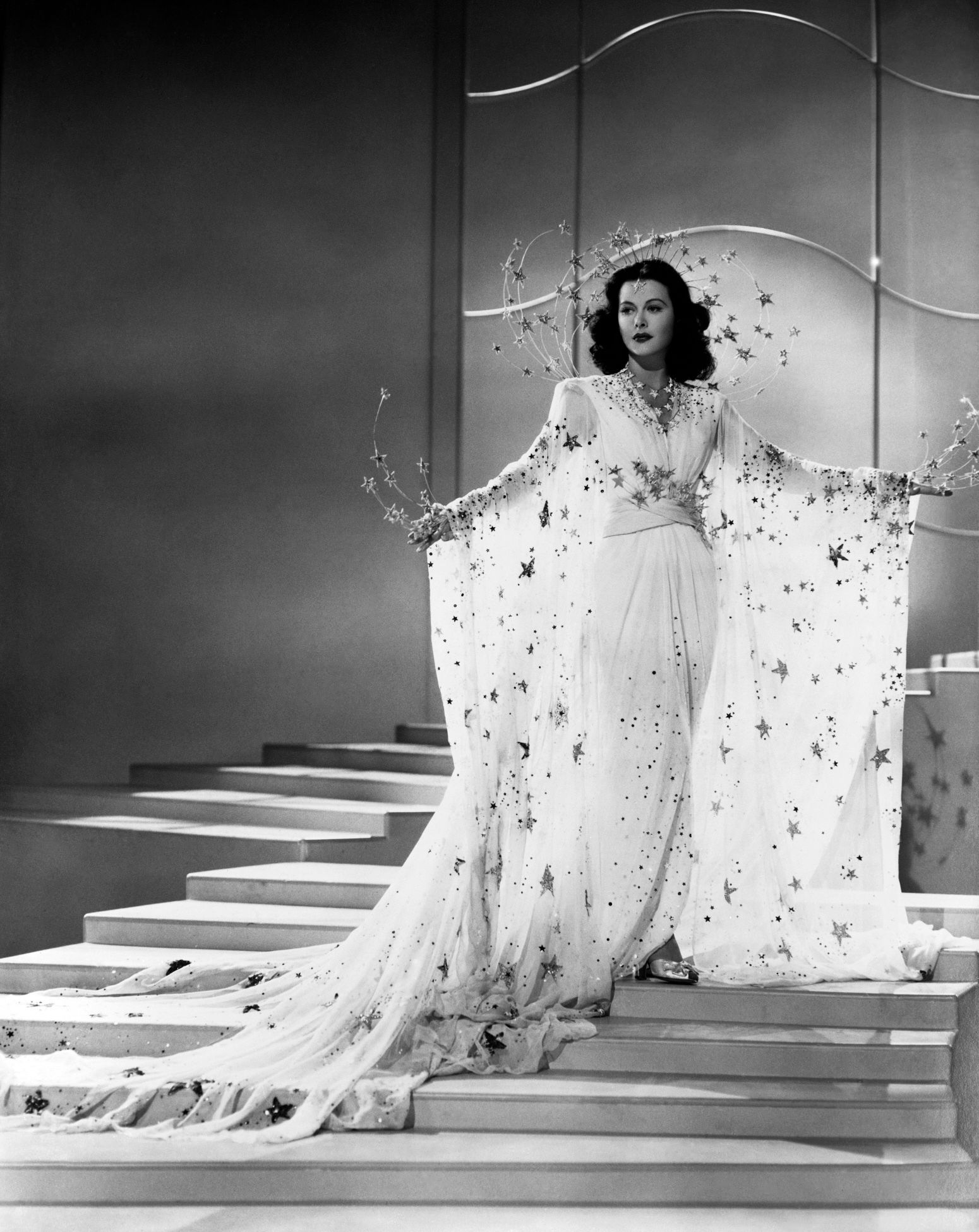 How many film goddesses of Hollywood's golden age can also lay claim to having transformed society away from the cultural influence of film on how we look, think and aspire to be just like our idols?
Hedy Lamarr, incendiary film goddess, scientist and the inventor of frequency hopping which is the foundation of wifi and Bluetooth was born on November the 9th 1914 in Vienna Austria. To celebrate her beautiful mind inspired by the image of her in The Ziegfeld Girl 1941, we've found a twinkling galaxy of slow fashion stars as we celebrate her life, films and beautiful head for inventions that dominate the 21st Century, two decades after her death at the age of 85.
The Invention of Frequency Hopping
Hedy's life reads like a film melodrama. She fled Austria and her wealthy husband, a munitions magnate, and Nazi sympathiser on the eve of the Second World War dressed as her own maid and met Louis B Mayer on an ocean liner sailing from London to New  York. Mayer promptly gave her a contract and launched her career as the most beautiful woman on the silver screen.  Alas, Lamarr's beauty constantly thwarted her public ambitions to use her first-class mind to help the war effort. She was told to use her star power to sell war bonds instead.
Inventors Hall of Fame
For the star who declared that inventions came easily to her, Lamarr did not receive recognition for her invention of frequency hopping together with composer George Antheil until they were both inducted in the Inventors Hall of Fame in 2014. Lamarr and Antheil were awarded a patent in 1942 and their invention was used by the US navy from the sixties onwards.  
Neither she nor her heirs have received a penny for the invention which has transformed modern life and continues to generate billions for the internet giants who are using the idea she came up with to stop torpedoes from being easily jammed by the Germans.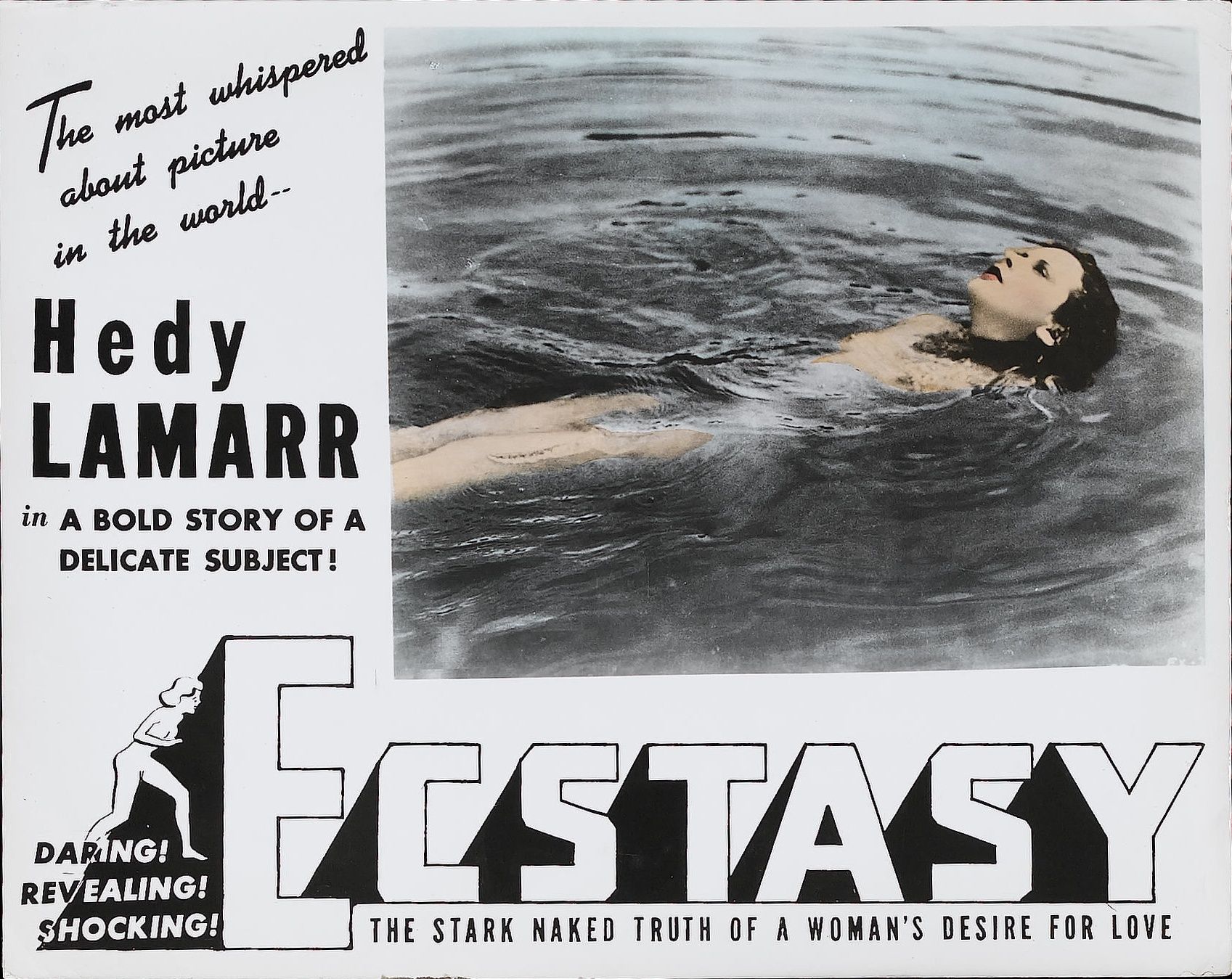 Her story reminds me of another brilliant woman, Gertrude Bell. Both women had remarkable minds, which was not a quality that was admired or encouraged in an age where men generally ruled the roost. A woman couldn't be smart if she also happened to have the kind of luminous beauty Lamarr possessed. That was far too dangerous. Bell scandalised her class by taking off into the desert to live like a nomad and map ancient Mesopotamia, Lamarr was duped into filming nude for the film Ecstasy, which dared to show a woman experiencing an orgasm in 1933. Hollywood was more two-faced. The clothes stayed on, but Lamarr was rarely given roles that matched her quicksilver intelligence nurtured from an early age by her cultured father growing up in Austria.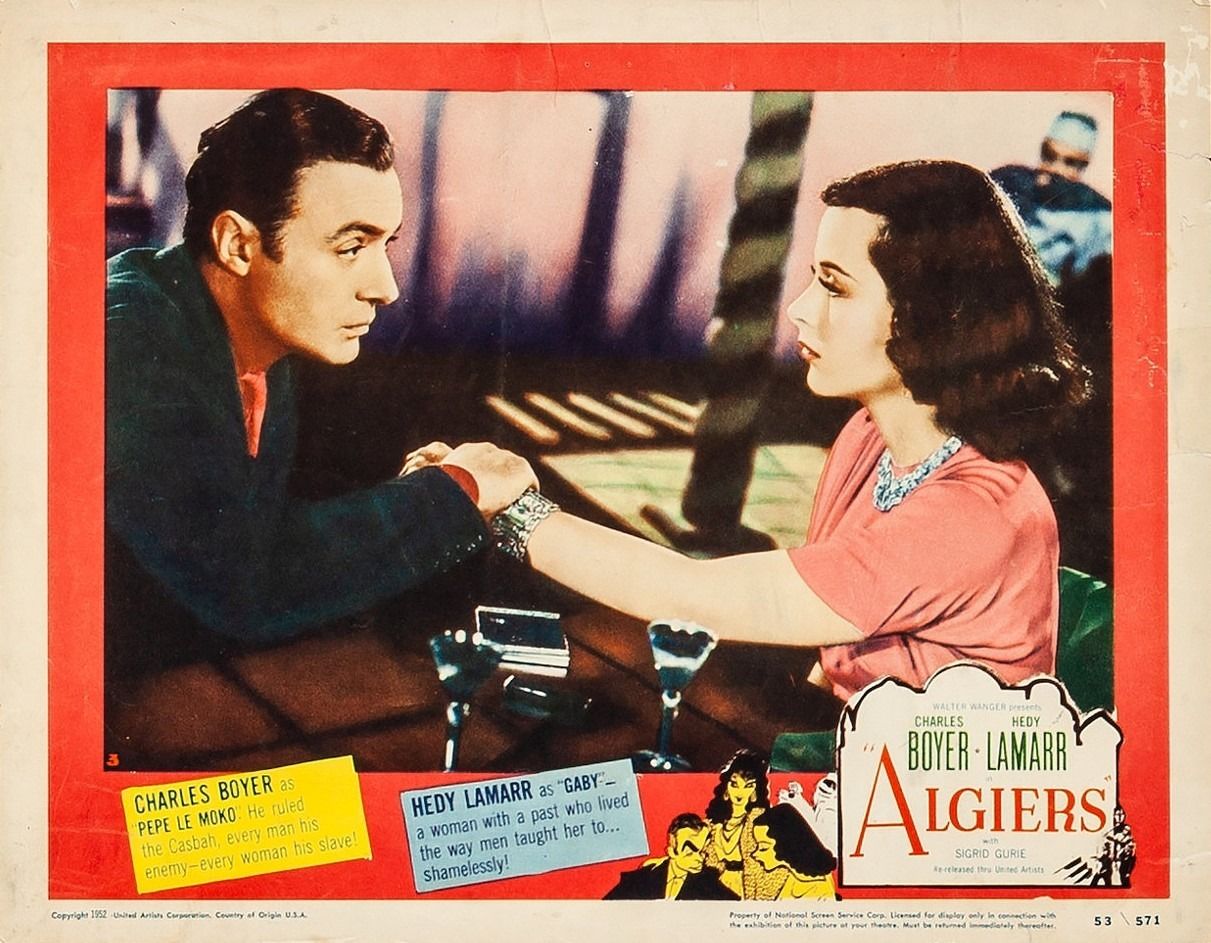 No wonder she set up her own lab to compensate for the boredom she felt at not being stretched in film roles where she was treated as an exotic toy and asked to deliver lines like this in White Cargo, opposite Walter Pigeon. " I am Tondelayo, I make tiffin for you."
Watch her opposite Charles Boyer in Algiers and Samson and Delilah, which were both huge hits.
I like to think that if Hedy Lammar was born in the 21st Century instead of the 20th, she would be working out how to fix our broken planet, turn waste into gold and refreeze the Poles.
Watch Bombshell : The Story of Hedy Lamarr
Hedy Lamarr  and Hollywood Style
Fashion historian Vicky Haddock comments  - "Hedy Lamarr was called "the most beautiful woman in the world" by MGM, and the studio made sure to dress her according to her status, even if the films she was contracted to star in did nothing to show off her acting talents or her intelligence. One of her most iconic costumes was created by famed costume designer, Adrian. He designed the gowns for Hedy and her fellow leading ladies, Judy Garland and Lana Turner, in Ziegfeld Girl (1941). The elegant white star-embellished gown and star-adorned headpiece worn by Hedy in the film is still inspiring fashion designers today, as seen in the Miu Miu gown and headpiece worn by Emily Blunt to the 2021 Met Gala.
Escada's creative director, Niall Sloan, also credited Hedy as his muse for the designs he created for the brand's A/W 19 collection. Featuring tailoring based on Lamarr's 1940s style and also garments printed with a repeating pattern based on the Wi-Fi vector icon, it is clear that Lamarr's legacy as both a fashion and scientific icon is safe."
Follow us on Twitter
Get the Look - How to Dress Like a Stellar Hedy Lamarr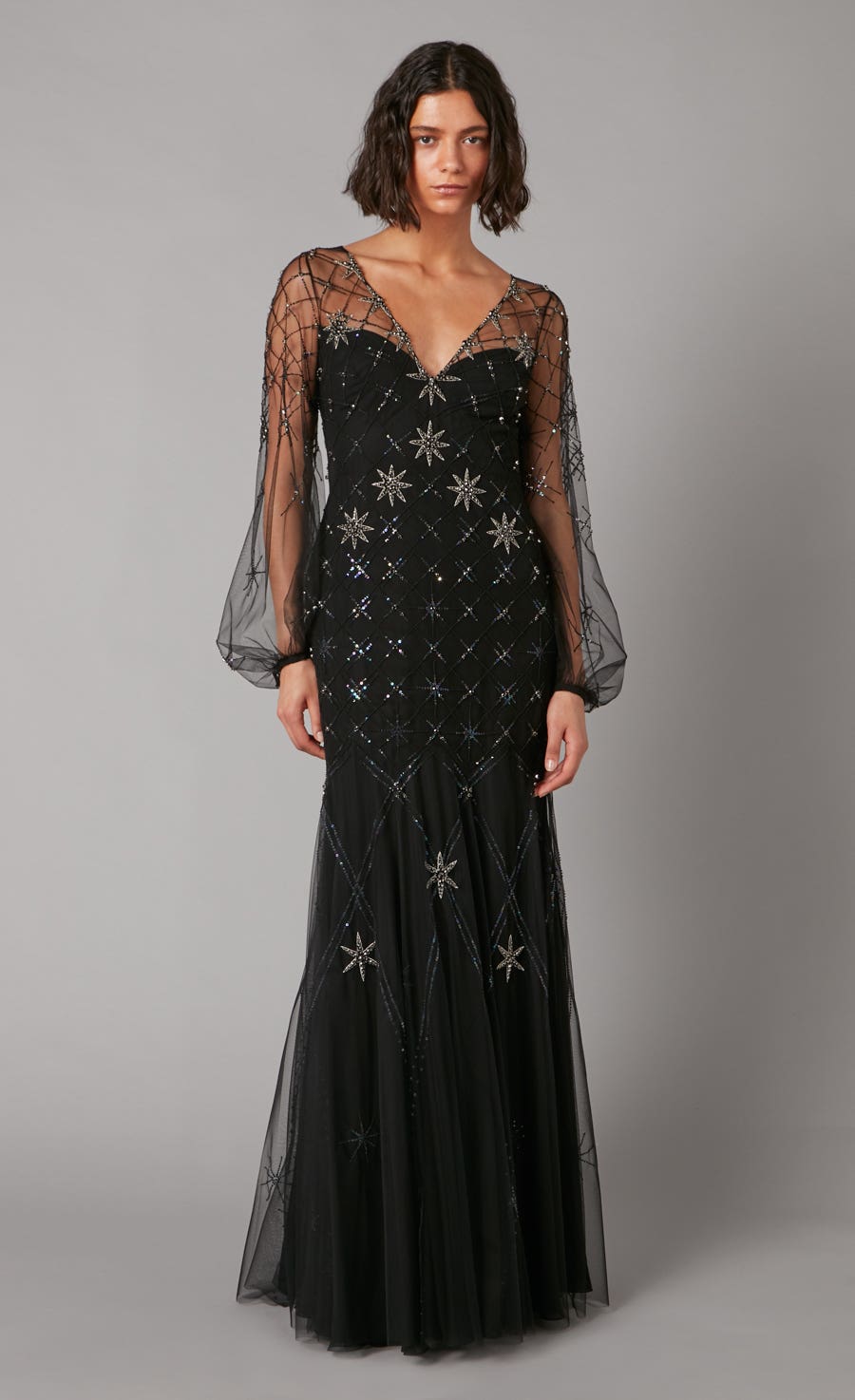 Hedy Lamarr's riot of stars dress and headpiece in Ziegfeld Girl and Hollywood's golden age is the inspiration for slow considered fashion to treasure and become the future heirlooms of tomorrow in the 21st Century. If you want to invest in a forever heritage black star gown inspired by the brilliance and wonders of the midnight sky that goes beyond fleeting fashion trends, look no further than Temperley's starry Celeste Gown. Celeste is a stellar dream of an evening dress embellished with bijou crystal stars that come alive at night and evokes Hollywood's golden era where casual clothing has no place. Celeste is a form-fitting gown in ink-black tulle that swishes with movement and boasts sheer, delicate puffed sleeves and bodice and pretty bow detail for an alluring play on light and dark, shimmer and velvet skies and what is seen and what is hidden. Stars are forever in vogue! Price approximately  £3,000.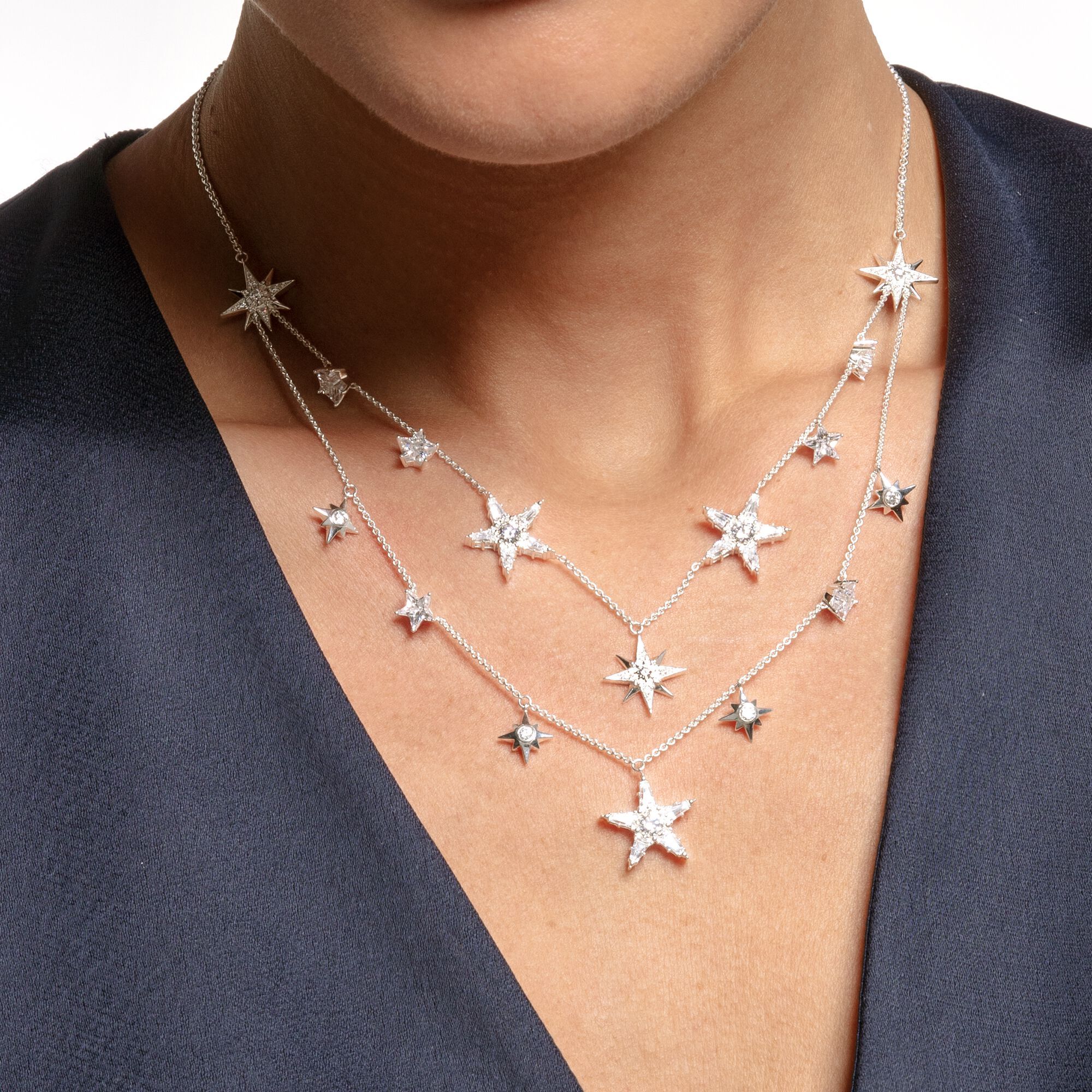 Thomas Sabo has an entire galaxy of slow luxe star jewellery inspired by iconic films including the intricate royal star pendant for a touch of theatre or a lacy pedant of stars to evoke a feeling of confidence, iconic glamour and a sense of cosmic invincibility whenever you need a stellar fashion suit of armour. Editor's comment - wear stars to instil confidence, self-belief or simply to feel a wondrous sense of magic, especially if you want to honour and celebrate Hedy Lamarr who was one of the first female stars in Hollywood to start her own production company.
Liberty Celestial Silk Scarf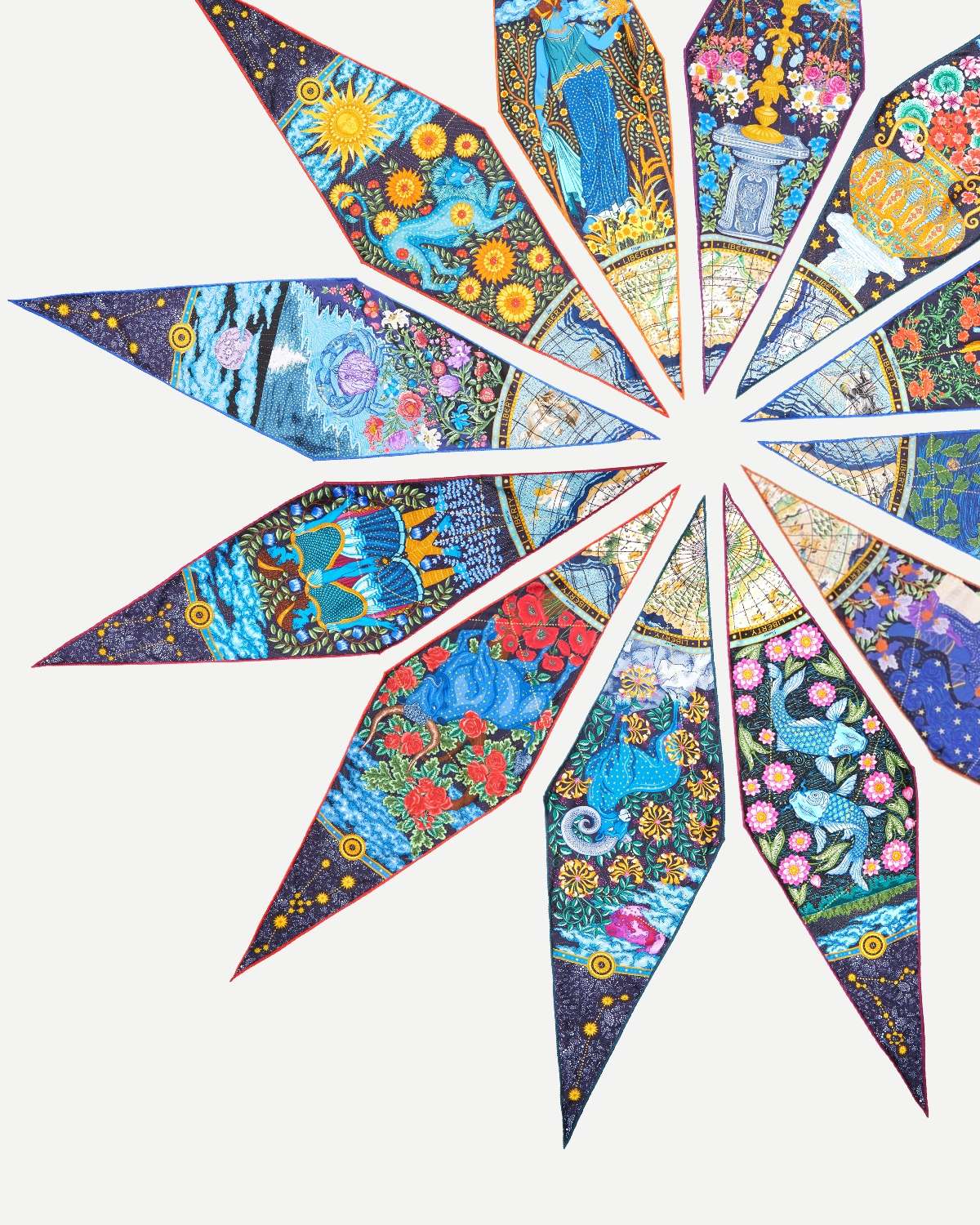 Reach for the stars in a limited edition, hard-drawn Celestial Print lozenge silk scarf from Liberty of London, the one of a kind department store for slow fashion heroines and their beaux.