Did you know that the reason many of us wash our hair daily, is simply because a clever ad man in the style of Mad Man's Don Draper, persuaded us that we really should, simply to sell more shampoo, back in the fifties and sixties, the age when advertising ruled the roost.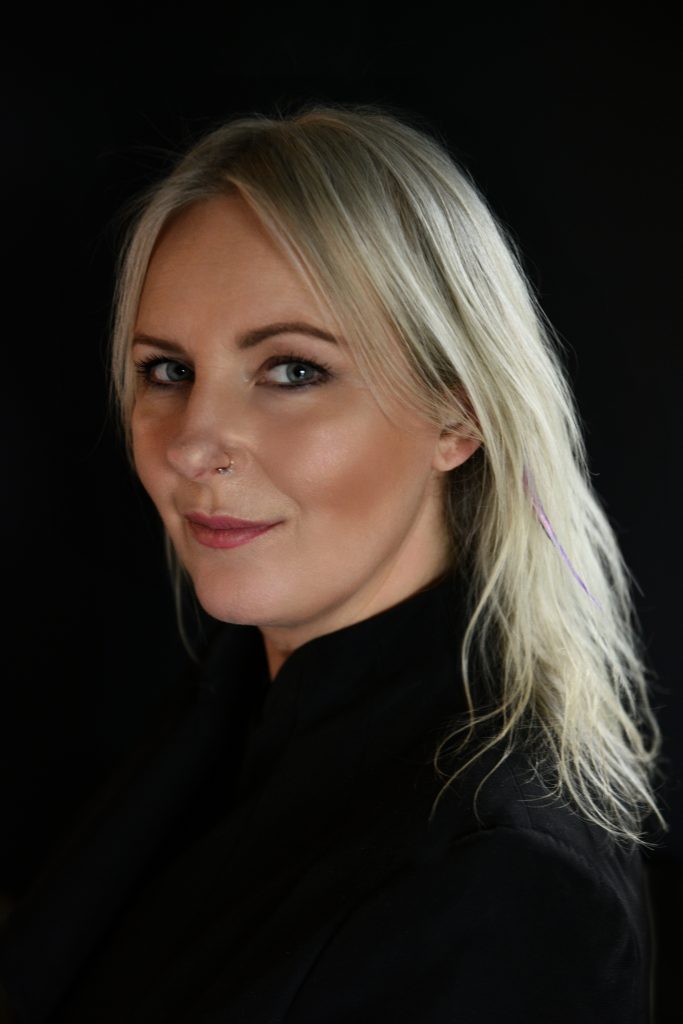 Tabitha James Kraan, the queen of organic hairdressing, who also just happens to have gleaming, somewhat mesmerising, well-behaved ice blonde locks in the style of Abba's Agnetha Faltskog, would love us all to ditch Don and get that man out of our hair for good!
Ditch the Don Draper Effect, Go Organic with Your Haircare
Tabitha says, "By over washing our hair, we are constantly stripping our hair and scalps of the natural oils we secrete to keep our hair lustrous and our scalps calm, hydrated and healthy. She adds, " it is this constant over washing that leads to stressed scalps and greasy hair, especially with harsh, detergent based shampoos."
Tabitha takes a different approach. Inspired by her passion, knowledge and love for nature's larder, and the nourishing and healing properties of plants, herbs and flowers, Tabitha, who runs who runs her own organic glam hair salon in the pretty town of Stow-in-the-Wold, in the Cotswold's, has perfected a gentle, nurturing system of certified, hair organics elixirs, worthy of queen Cleopatra.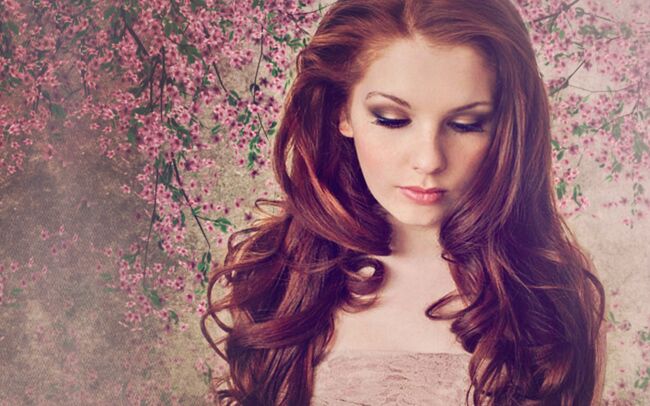 The Tabitha James Kraan hair organics care collection includes: super gentle cleansers that miraculously clean without foaming; conditioners that are so light, they can be left in, rather than washed out, for super manageability; and a precious Amber Rose Hair Oil, with plantastic extracts of: sea buckthorn, rosehip, gojiberry. Not to mention infusions of organic essential oils of: rose, patchouli and ylang ylang. At last taking care of our hair becomes fun again, and a feel good, luxurious ritual, and the results are impressive too.
The Perfect Festival Chick Accessory – Organic Dry Shampoo in a Compact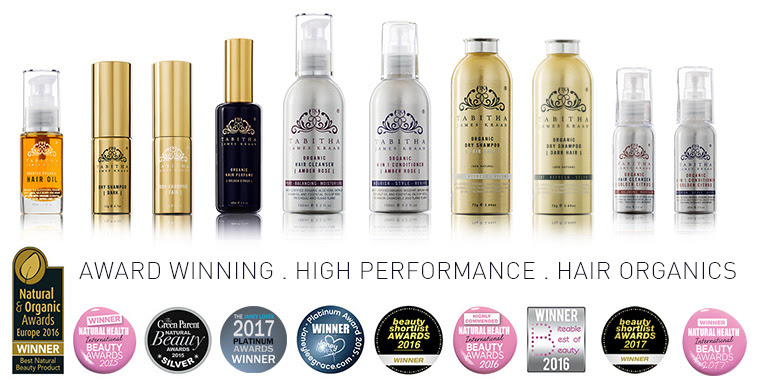 Long hair that easily tangles or turns to unruly frizz is tamed and hair gleams from the power of essential oils to anoint, feed and care for the hair with kindness and respect. And for all you festival chicks, Tabitha has created the perfect organic glam hair accessory: an exquisite, bijou gold compact spray, which contains an organic dry shampoo brimming with exquisite, scalp soothing plant-based extracts of: chestnut, comfrey, burdock, white tea and precious organic oils of: lavender, may chang lemongrass. This is the don't panic, it's organic, go anywhere, perfect way to add a dash of la Dolce Vita volume and allure to a big hair blow dry or banish lank hair after three days wallowing in mud and rock n roll at Glastonbury.  We're hooked!
Viva the organic revolution!
For more information, to book an appointment or buy Tabitha James Kraan Products, visit the website here –  Tabitha James Kraan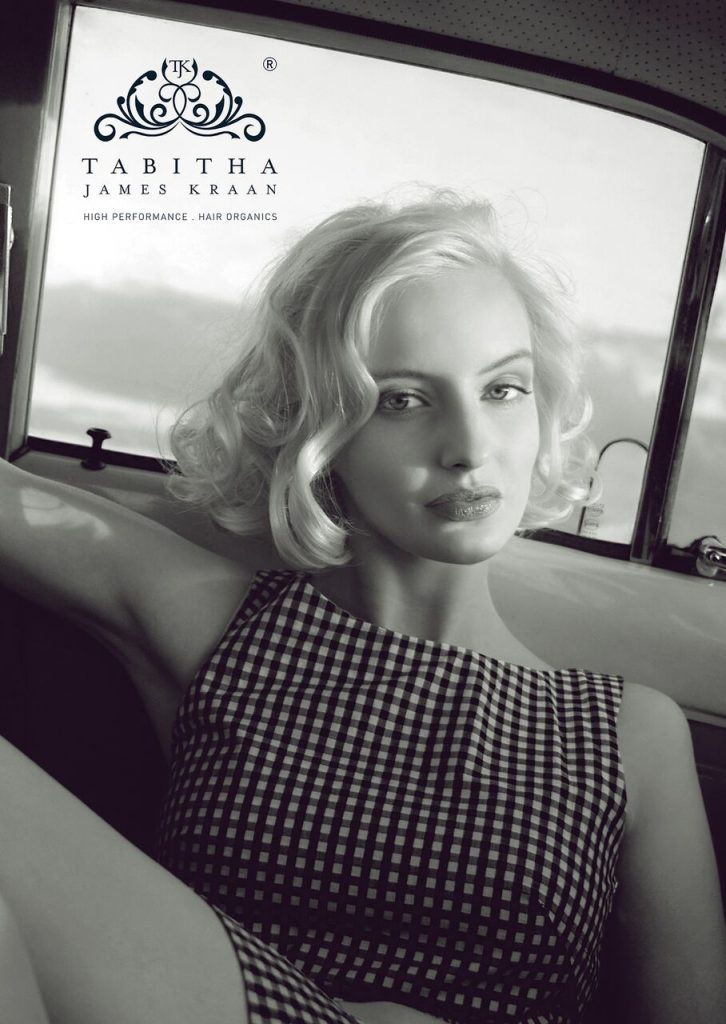 This is a sponsored feature on behalf of Tabitha James Kraan.
Tabitha James Kraan is a member of our Ethical Hedonist VIP Brands Programme. To join them, please email us at – ethicalhedonistmagazine@gmail.com